Published on
June 19, 2014
Category
News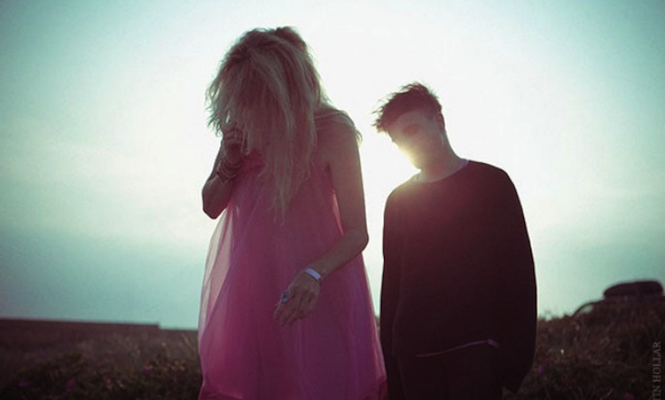 NYC band release three LPs on limited edition vinyl with The Vinyl Factory.
Enigmatic electronic duo The Golden Filter have reached the third and final part of their Unselected Works series.
After making two volumes available online, Stephen Hindman and Penelope Trappes have chosen to close the series with a physical release across three vinyl LPs. Moving from the dreamy electronics of volume one to the dance floor pulse of the final instalment, the trilogy comprises tracks culled from hundreds of demos and sketches recorded over the last 18 months.
"These songs were fully self-filtered and unselected from our sophomore album, but if you pay attention to the lyrics, the songs we chose were actually more like a suicide note," says Trappes. "We loved these songs, and not releasing them would certainly have been the death of us."
The Golden Filter previously teamed up with The Vinyl Factory in 2012 to release Syndromes, the imagined score to a short film, which was subsequently commissioned by the duo.
Unselected Works will be released by The Vinyl Factory in a 3xLP set, pressed in editions of 200 each onto clear vinyl and hand-signed by the band with an art print. The set is out on July 4, with each volume available for pre-order now. Click here for Volume I, here for Volume II, and here for Volume III.