Published on
June 19, 2014
Category
Features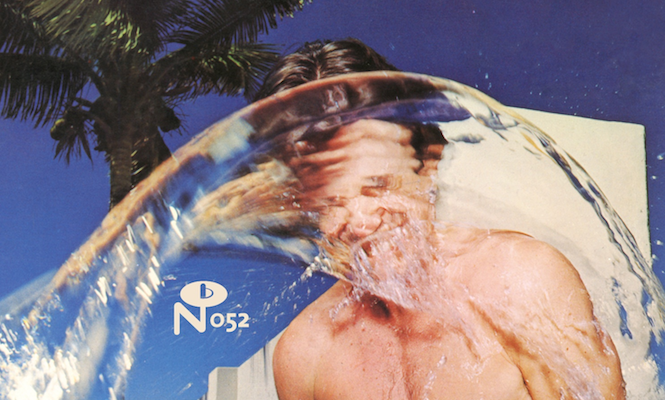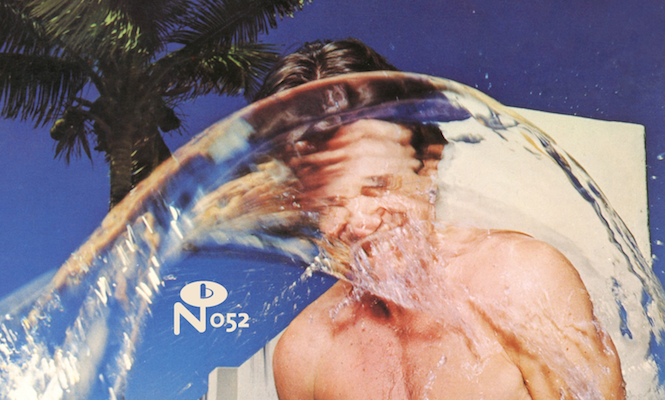 North America's finest reissue label Numero Group launched their 'Summer of Ned' with this superb collection of lost cuts from the unheralded hero of West Coast blue-eyed soul, Ned Doheny. To mark the occasion, The Vinyl Factory's Theo Leanse rows back to 1975 with a spirulina smoothie in hand to sort the marina chill from the offshore breeze on Ned Doheny's Separate Oceans.
---
Words: Theo Leanse
---
The opening bars of Ned Doheny's The Devil In You creep out of the grooves running along one slab of the compilation that Numero have, this year, devoted to this great semi-forgotten west-coast songwriter. I imagine Ned siphoning the minds of Lamont Dozier and the Holland brothers, the sweet soul hitmakers at Motown. Earlier this year Jackson Browne – multi-million-selling Californian folk-rock pioneer – used a piece in Rolling Stone to complain that Ned had borrowed and never returned his copy of The Greatest 64 Motown Original Hits. Maybe Ned cribbed the pedigree of that careful layering of strings, the mist on a gloop of drums and bassline.
In the 60s, years before The Devil In You, Ned and Jackson are both invited to Paxton Lodge, a one-time brothel out in the Cali woods bought by Elektra to incubate young West Coast talent. Paxton promises the beginning of big things: for Ned it could be kick-off for a talented guitarist's career. But things descend into a couple of weeks of folk-frat degeneracy – a dangerous combo of fire-eating and group sex – and take the recording project down with it.
Ned trips to England, plays jazz in prisons, takes classical guitar lessons, and, back on the west coast, winkles into a kind of inner sanctum of folk music: David Geffen's Asylum records. Ned's in the Asylum crew when the entire crew could all fit into a sauna together, and he releases an LP, 1973's Ned Doheny, of faint and largely unsurprising jazz-rock, just as California's hippies are being bludgeoned by the new decade. Graham Nash provides vocal harmonies on 'On and On', and Mama Cass and Dave Mason record a version for their collaborative album. But the label chooses to plug Jackson Browne's debut over Ned's, and Ned Doheny pans. Maybe this is when Ned steals Jackson's Motown compilation.
Ned gets a lot more funky, making inroads into the euphemism-heavy 70s scenes of Blue-Eyed-Soul and Yacht-Rock, getting close to Hamish Stuart of the Scottish maestros the Average White Band, and writing two belters with him – 'A Love Of Your Own' and 'Whatcha Gonna Do For Me' – before signing solo with Columbia and recording 1976's Hard Candy with the Tower of Power horns down in San Francisco. The album pans, but he records another, Prone, in 1978, which pans, too. Amid the dejection, 'To Prove My Love', the lead track, reaches the UK in an unintentional promo mix that strips out Ned's vocals. It proves so popular that it gets its own UK 12" run. It's incessant and slinky, with woodwind noodles and parts that sound lifted from the opening of some TV game-show or other – perhaps his finest moment, certainly the last blip of commercial success in the Western world.
Overall, Ned's is a Pacific story, a distillation of California made for export (all albums since 1976 and a radio show, Postcards From Hollywood, have been made for the Japanese market). He grew up on Doheny Drive, L.A., once the approach to the family compound, now the western end of Sunset Strip and still named after the 1920s patriarch who built the West Coast (he was, in his day, the States' second-richest man after Rockefeller). When he came of age, Ned was loving-in with the ladies and gents of 1960s Laurel Canyon – that hippie oasis of self-contained streets with names like Mount Olympus and Wonderland Avenue, a cleft in the Hollywood Hills home to Zappa, Joni, The Monkees.
I think he's summed up best by the photos on the cover for Hard Candy, reproduced for Numero's packaging. Ned's wearing a grin and no shirt, at the Californian seafront, a bucket of water approaching him in mid-splash. Ned is: fun, carefree, cheeky, next-door, loveable, roguish, naughty but nice (although he was too innuendo-y for Boston — they banned his 'Get It Up For Love'). This is Ned: for all the wet flesh displayed, the key message here is not libido-ridden. It's kind of playground instead: boys will be boys. I imagine him and Jackson Browne, maybe tops off, flip-flops on, squabbling over a 4LP Motown compilation, palm trees in the background, hot sand stretching to a bright blue sea.