Jeremy Shaw
Liminals
The Vinyl Factory
In stock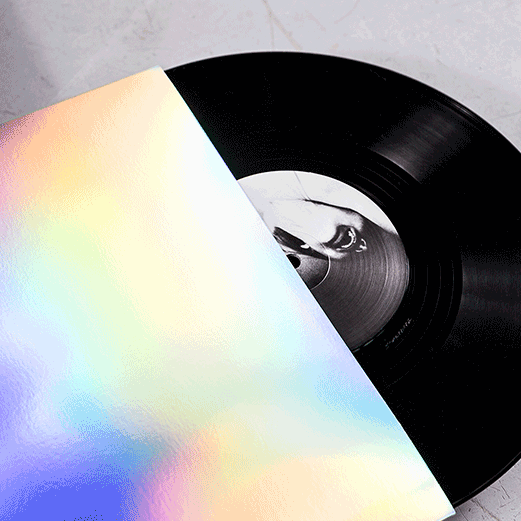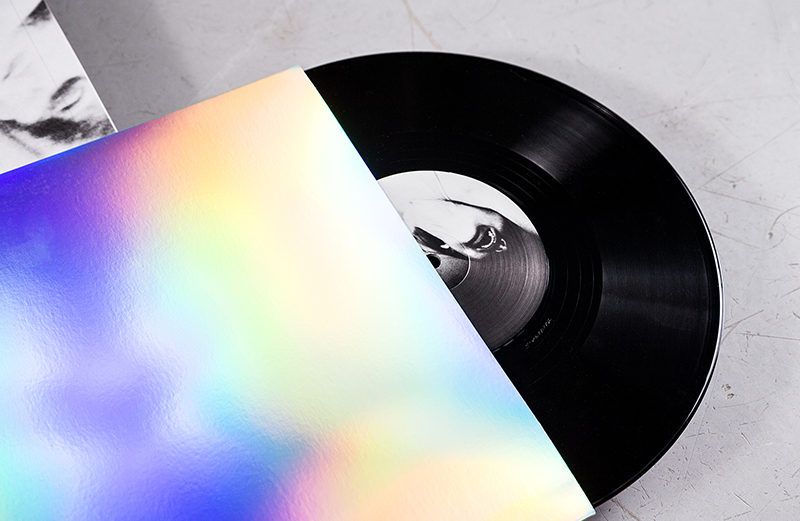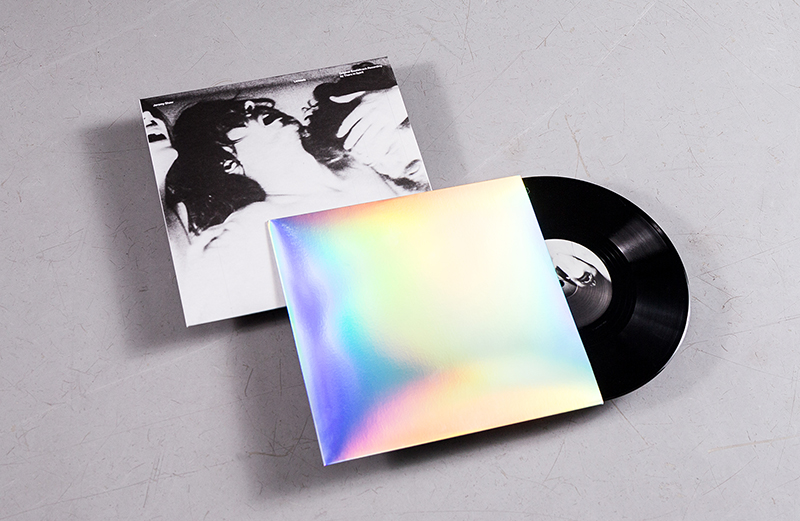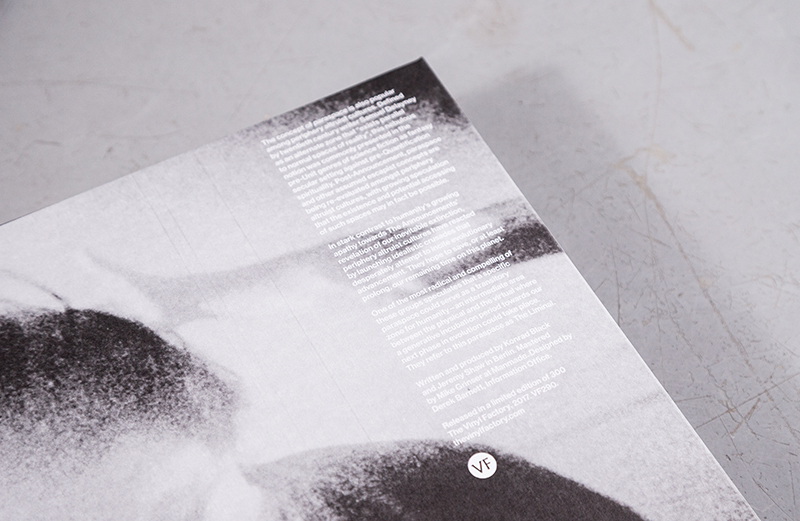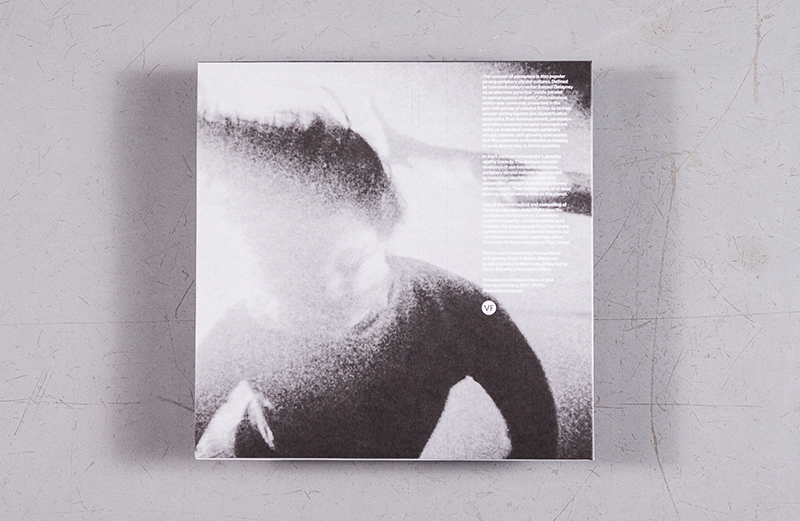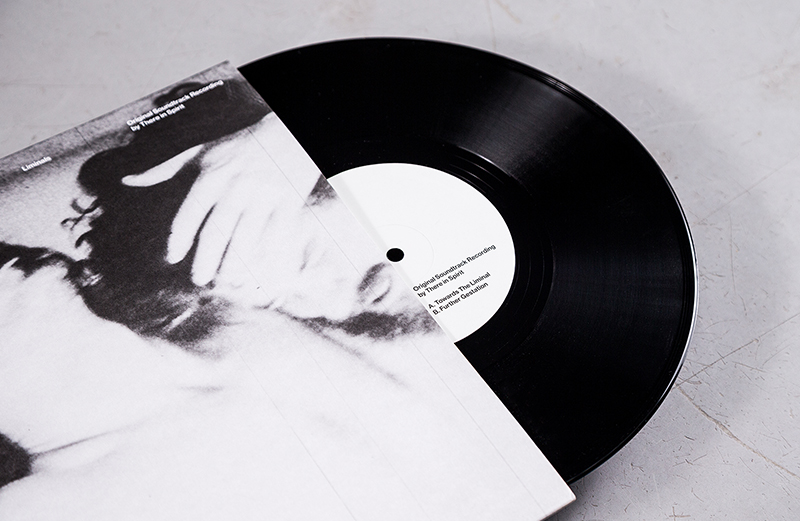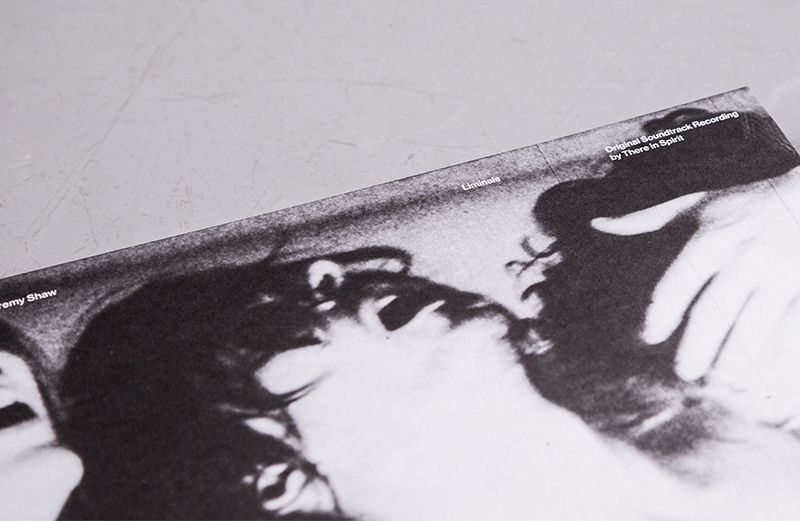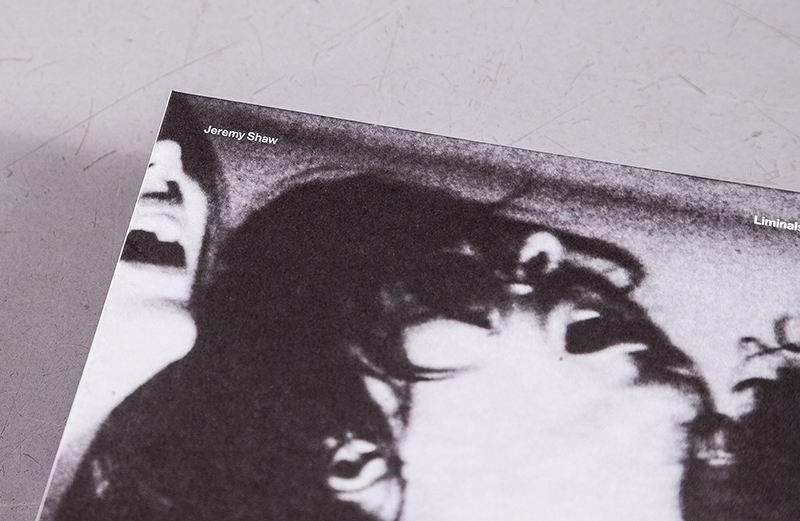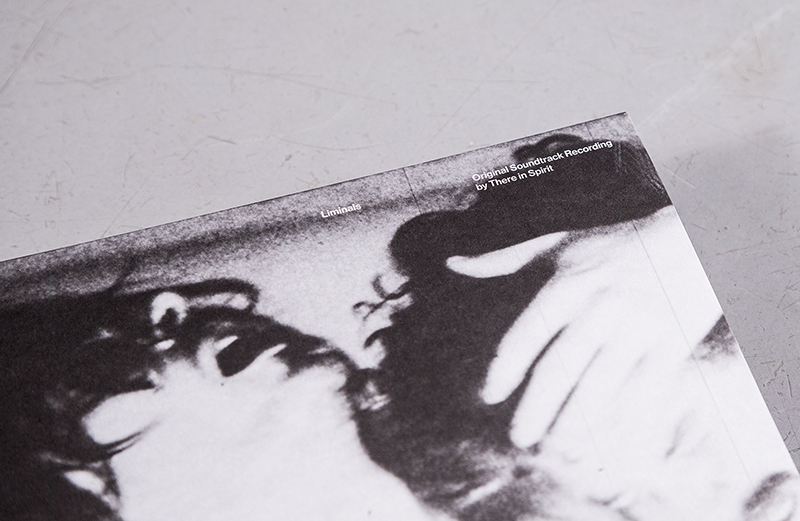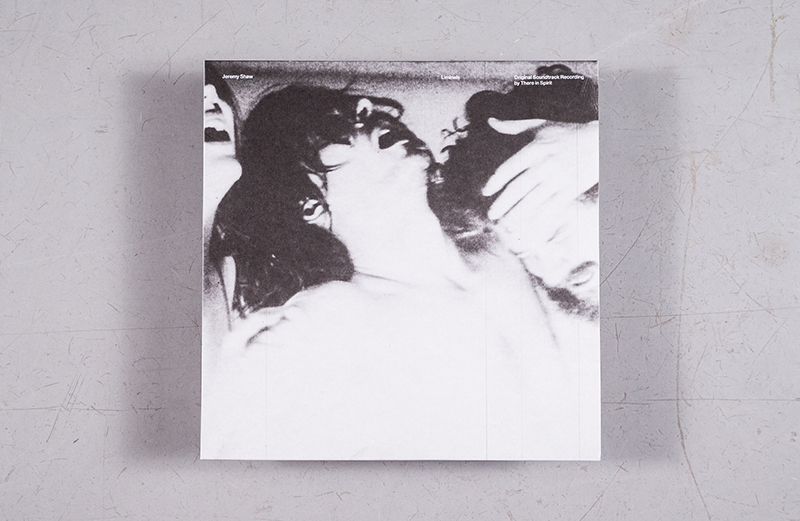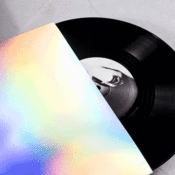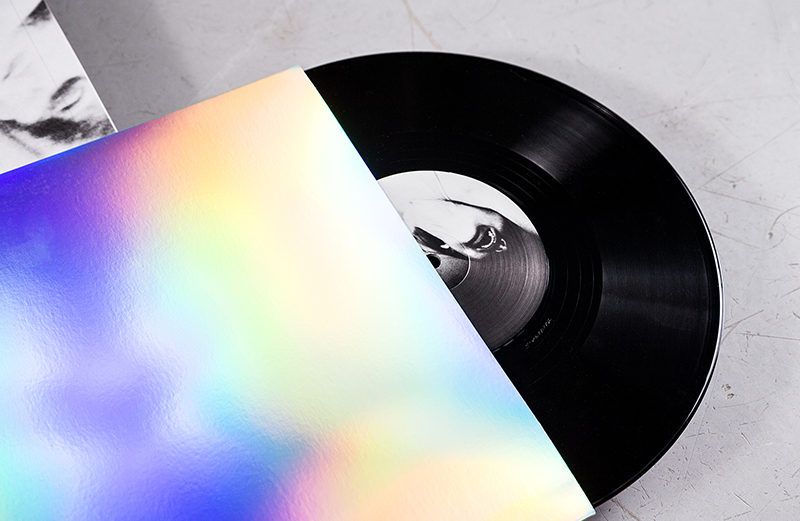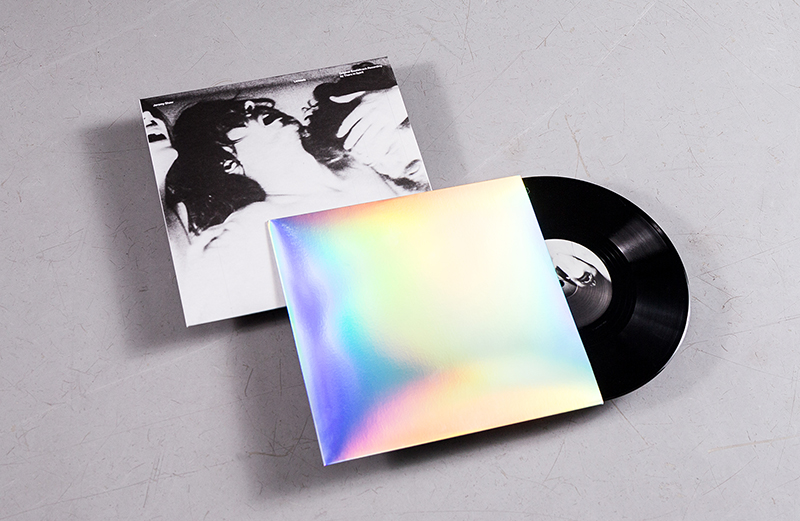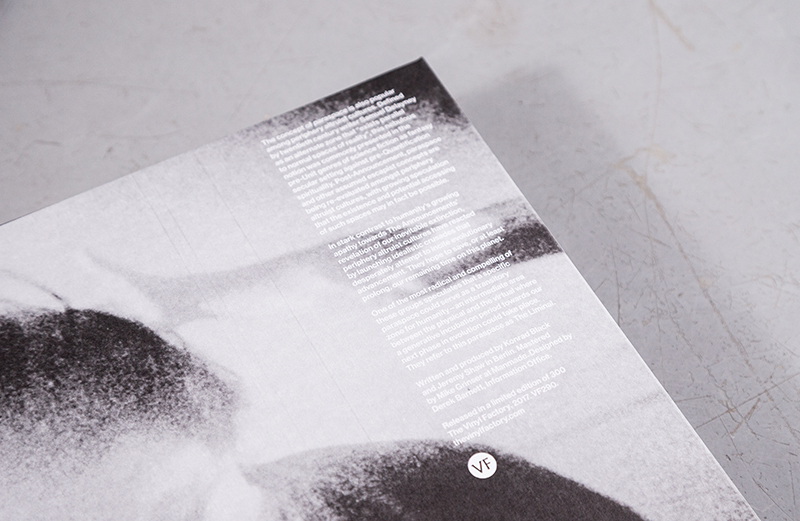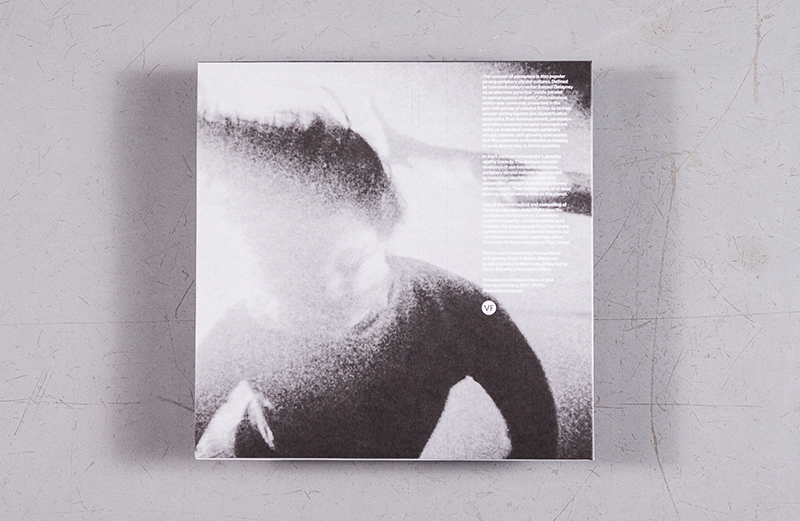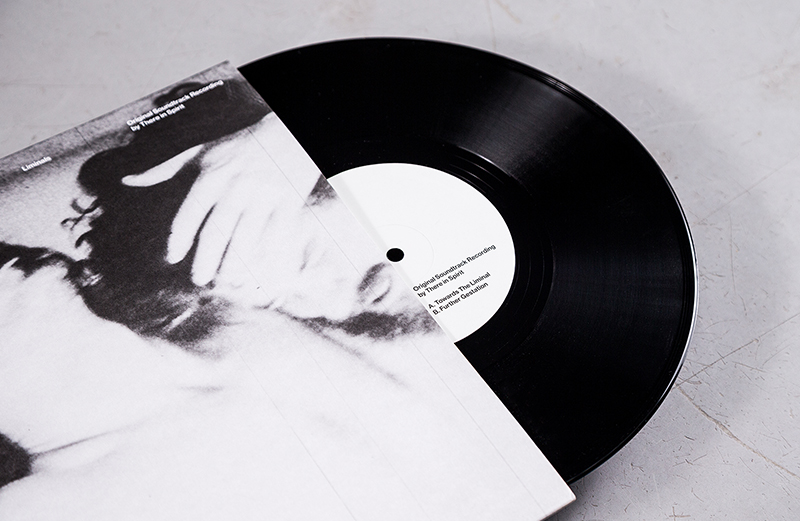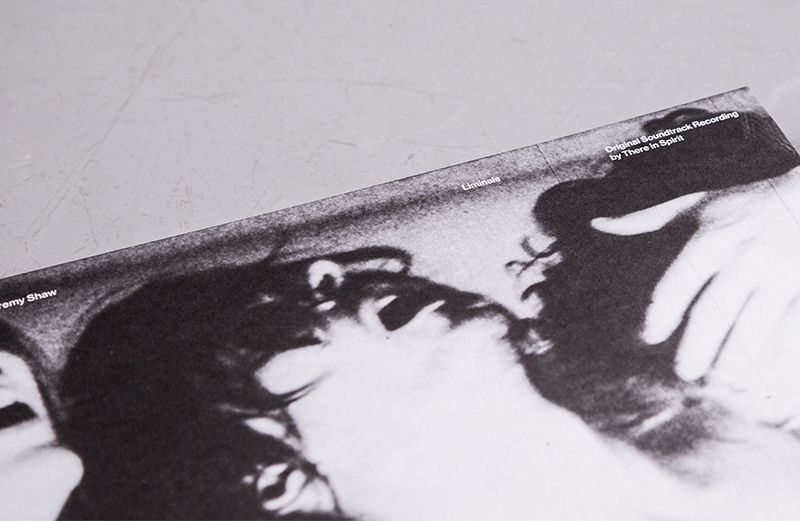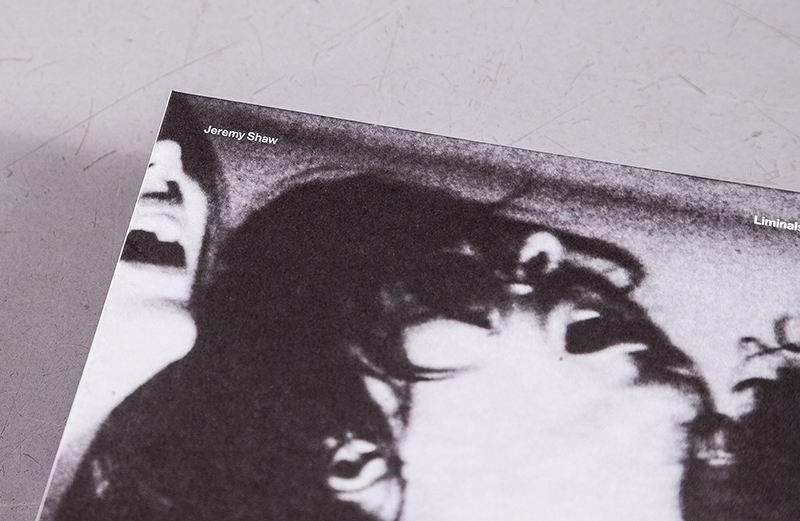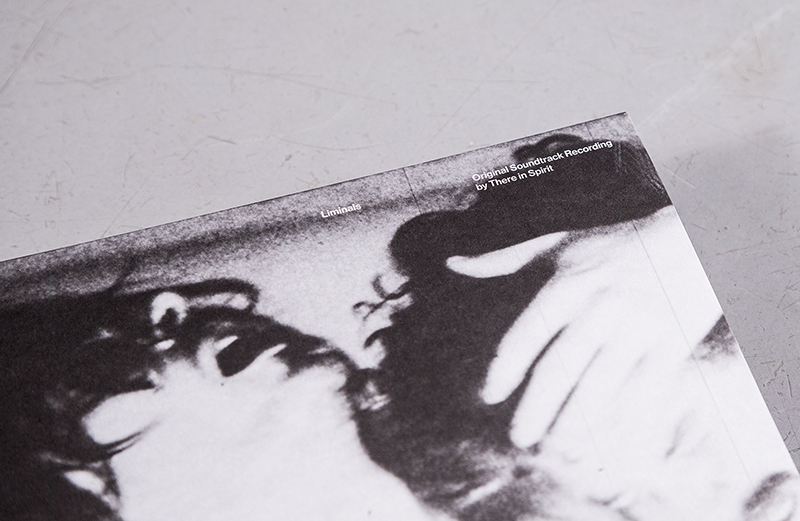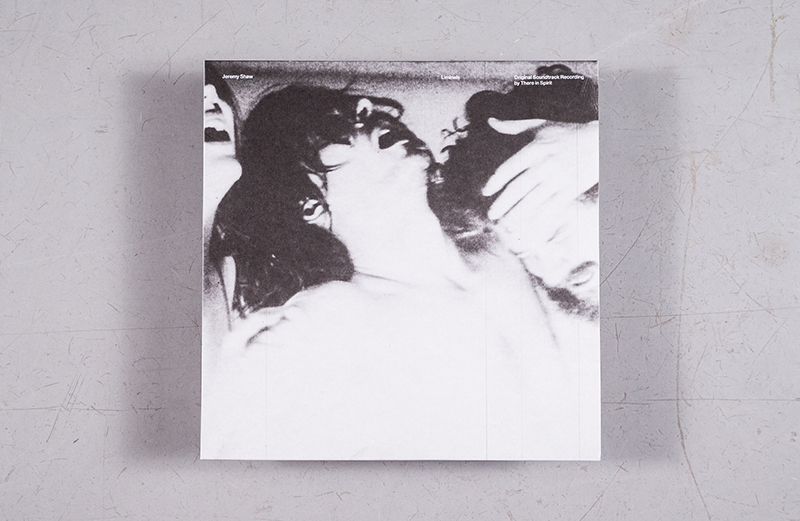 * 10″ limited edition soundtrack release of Jeremy Shaw's Liminals film
* Original soundtrack recording by There In Spirit
* Written and produced by Konrad Black and Jeremy Shaw in Berlin
* Mastered by Mike Grinser at Manmade
* Designed by Derek Barnett, Information Office.
* Commissioned by the Venice Biennale, 2017.
* Edition of 300
Artist and film-maker Jeremy Shaw's 2017 work Liminals is presented by The Store x The Vinyl Factory in partnership with König Galerie at Store Studios from October 5 to December 10 2017..
Originally premiered at this year's Venice Biennale, the 20-minute film is set against a 1970s cinema vérité aesthetic, and draws parallels between the experimental spiritual gatherings of the '70s and the effect-laden release of contemporary hedonistic subcultures. It follows a group of 8 dancers as they enact ecstatic rituals in an attempt to access a new realm of consciousness with the potential to save humanity.
The second part of a trilogy of work which began with 2014's Quickeners, the work continues the Canadian artist's fascination with movement, altered states and transcendental experience. Speaking in an interview with The Vinyl Factory, Shaw describes his interest in "working with outmoded mediums, documentary subjects and visual effects – attempting to make succinct, solid works that as such throw the date of production and validity of content into question.
In 2015, Shaw collaborated with The Vinyl Factory to release the soundtrack of Variation FQ, which profiled legendary voguer Leiomy Maldonado.