Actress, Gwilym Gold, Holly Pester & Evan Ifekoya & Victoria Sin.
To Corpse
The Vinyl Factory / HYMN
In stock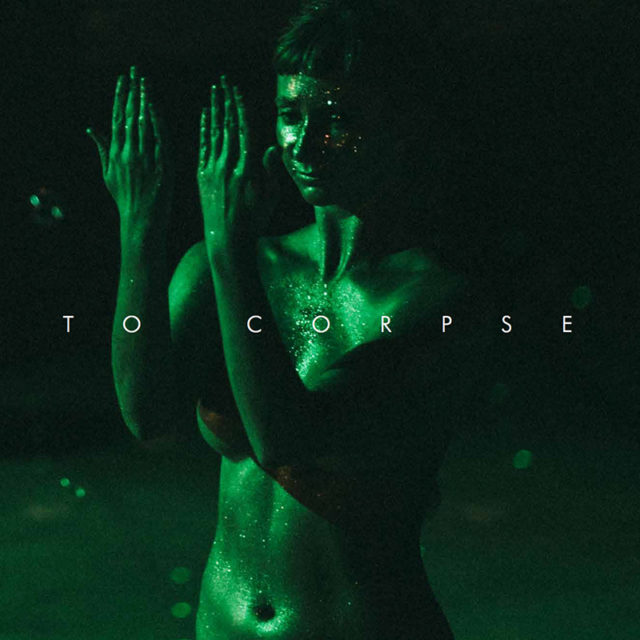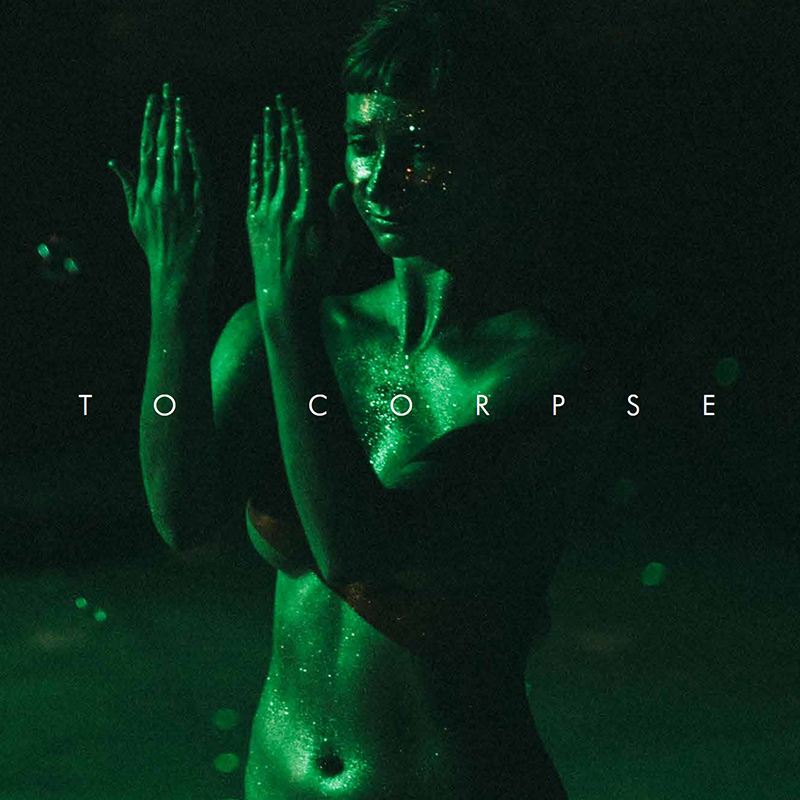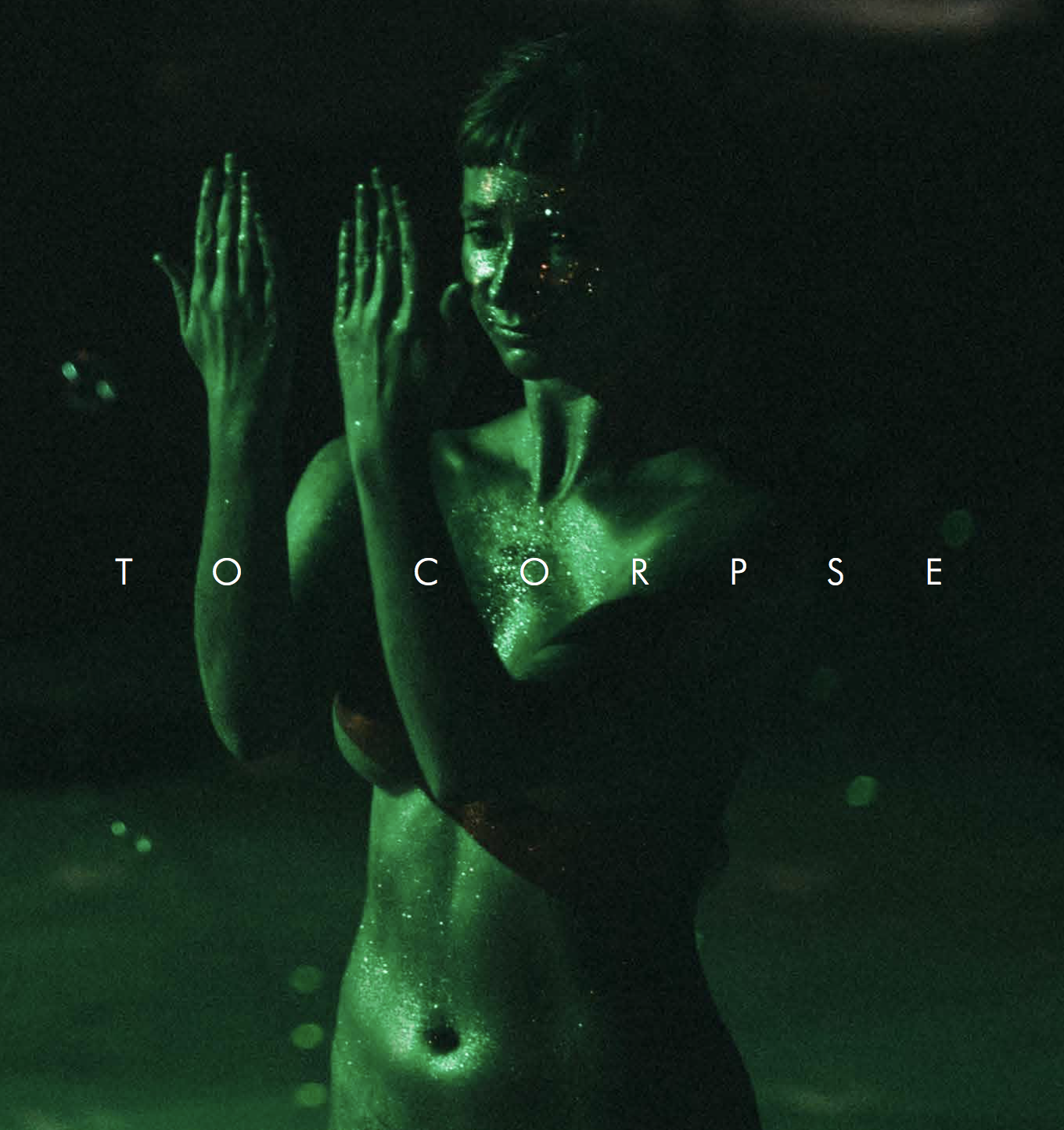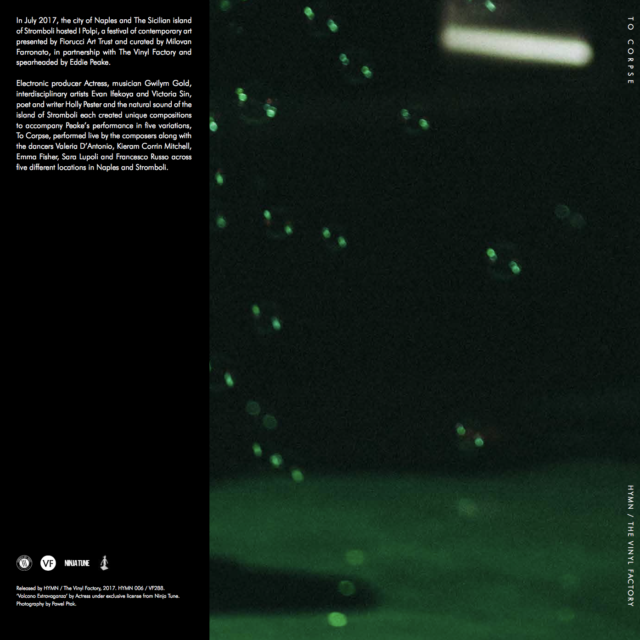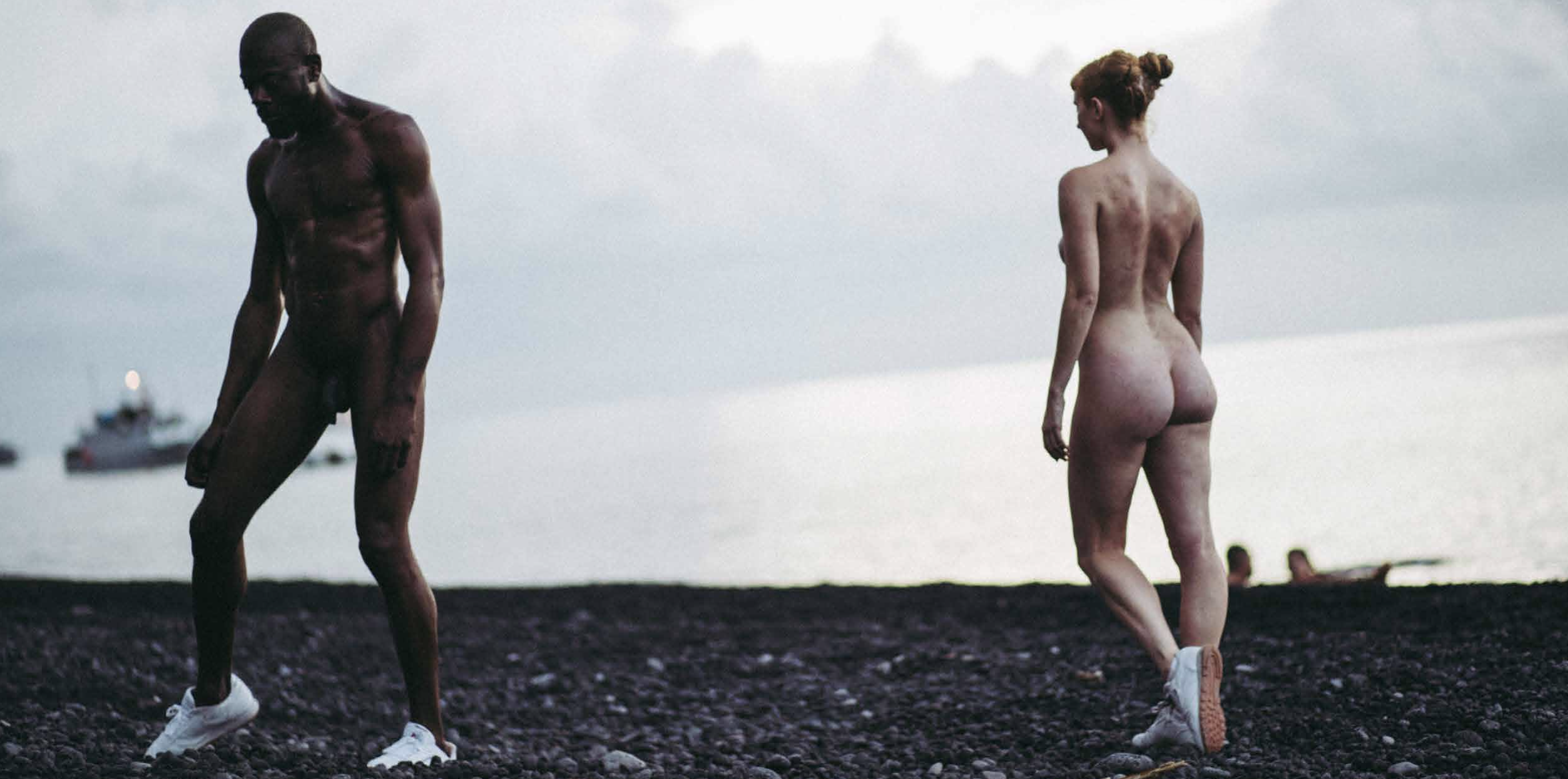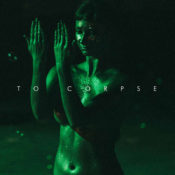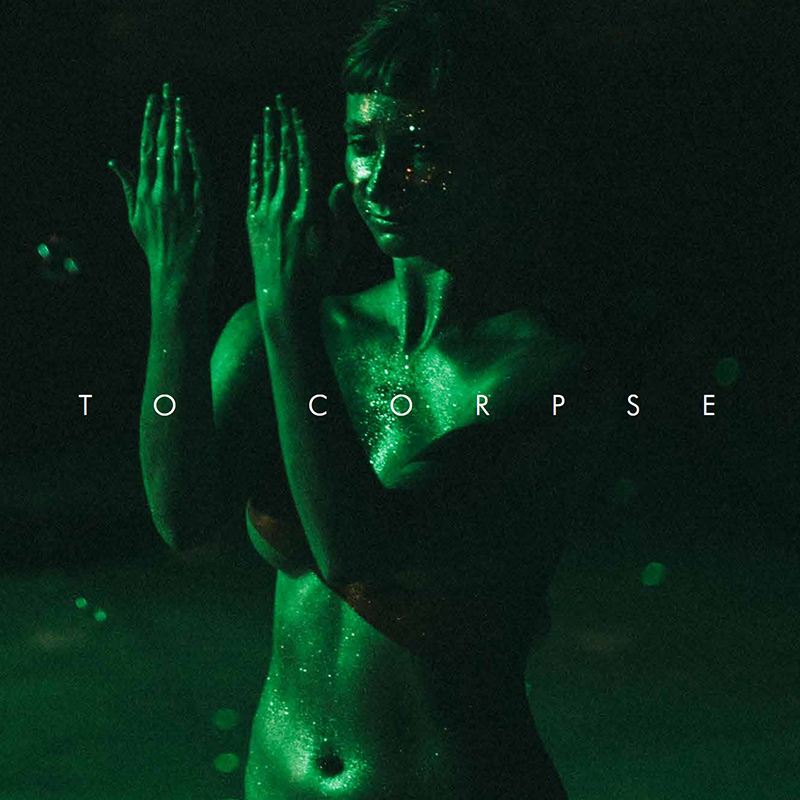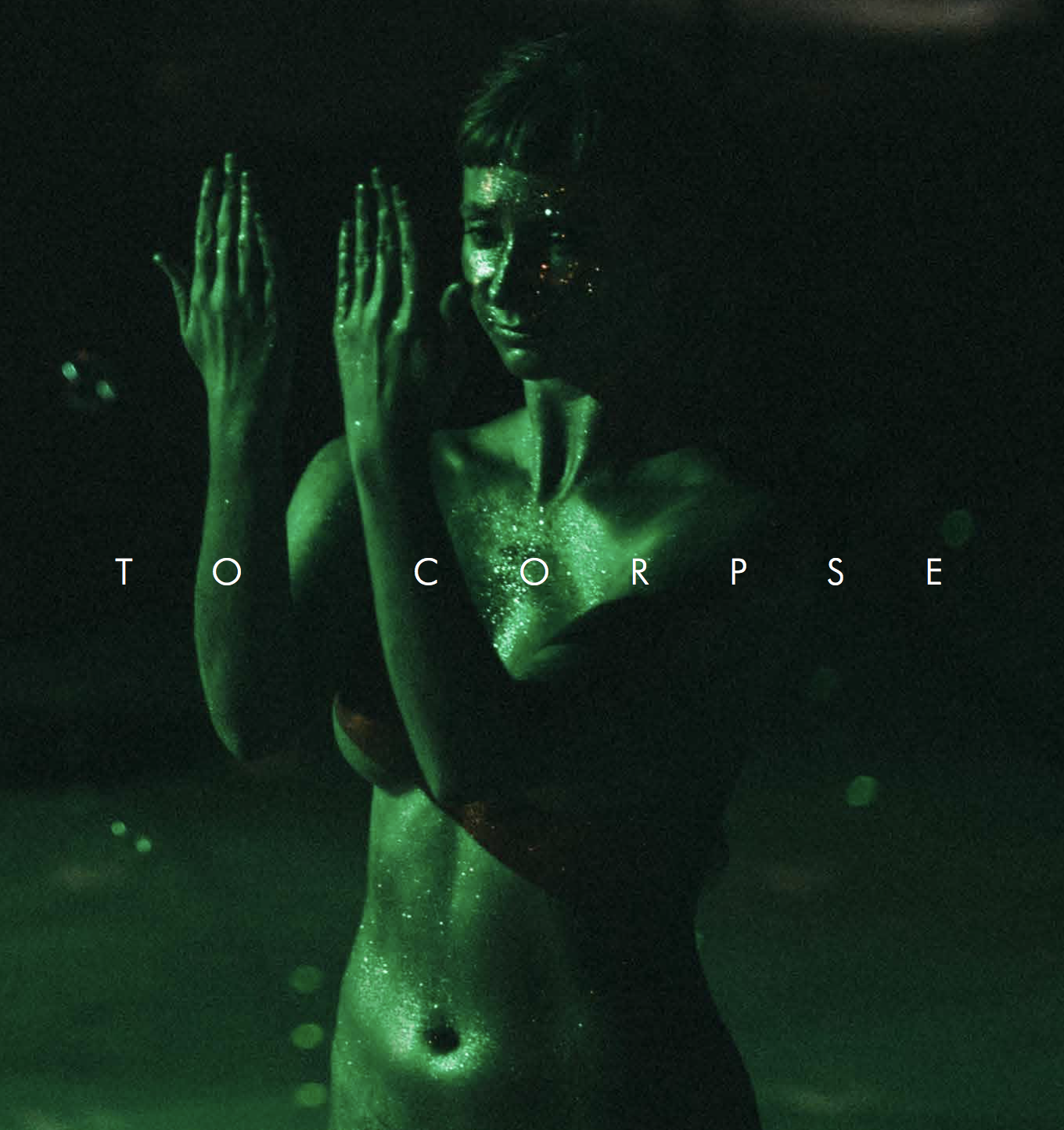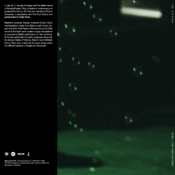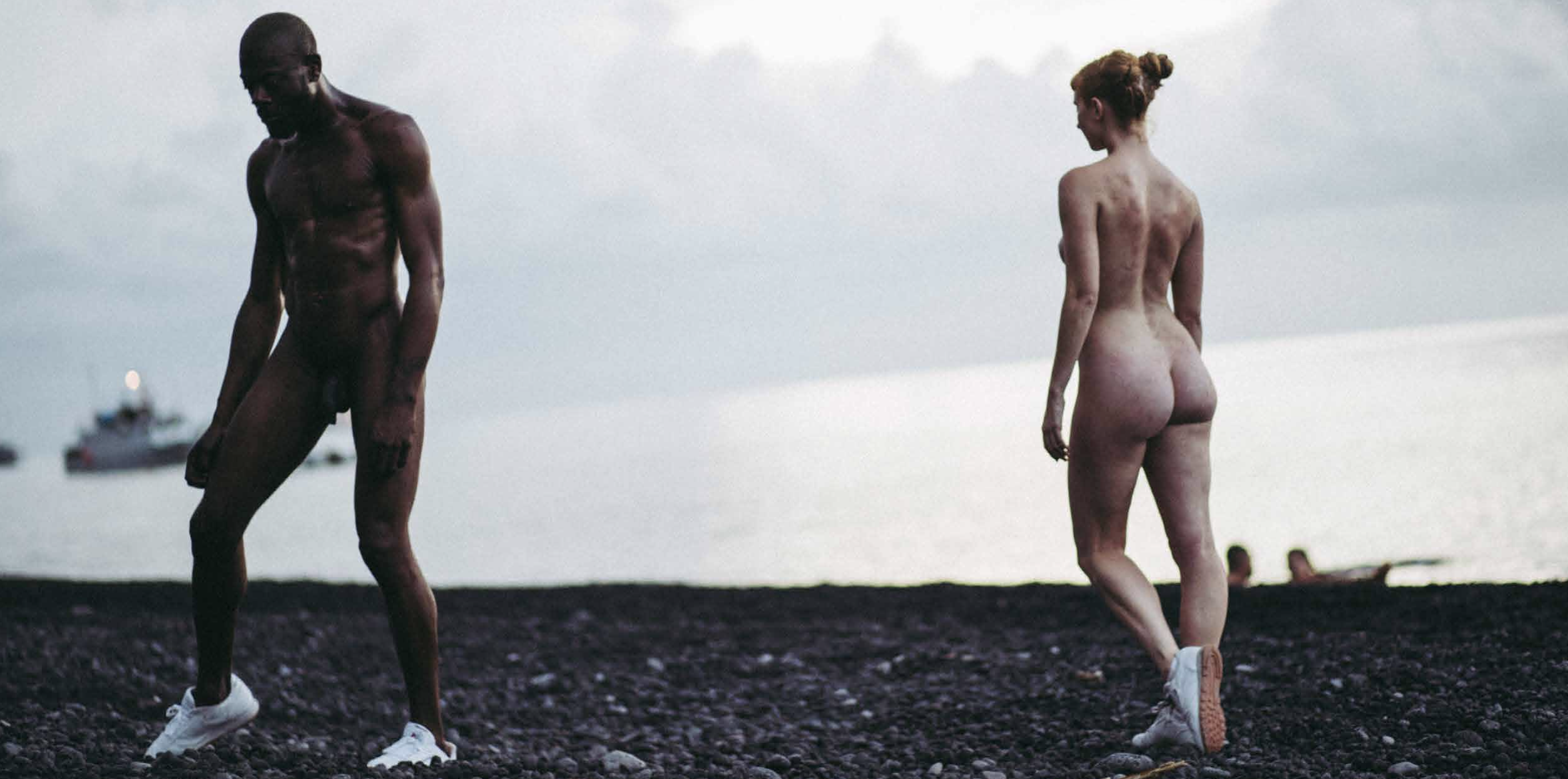 * Gatefold sleeve and two printed inner sleeves
* Double heavyweight 180-gram clear vinyl
* Limited edition of 500 copies worldwide
In July 2017, the city of Naples and The Sicilian island of Stromboli hosted I Polpi, a festival of contemporary art presented by Fiorucci Art Trust and curated by Milovan Farronato, in partnership with The Vinyl Factory and spearheaded by Eddie Peake.
Electronic producer Actress, musician Gwilym Gold, interdisciplinary artists Evan Ifekoya and Victoria Sin, poet and writer Holly Pester and the natural sound of the island of Stromboli each created unique compositions to accompany Peake's performance in five variations, To Corpse, performed live by the composers along with the dancers Valeria D'Antonio, Kieram Corrin Mitchell, Emma Fisher, Sara Lupoli and Francesco Russo across five different locations in Naples and Stromboli.
Tracklist:
Side A
Actress – Volcano Extravaganza
Side B
Gwilym Gold – Romance Layers Cadenza
Side C
Holly Pester – The Fishmonger's Breath
Side D
Evan Ifekoya and Victoria Sin – The Tectonic Bassline of Your Love Spread Her Like Peanut Butter
Actress under exclusive license from Ninja Tune