JULIANKNXX
IN PRAISE OF STILL BOYS BOOK
In stock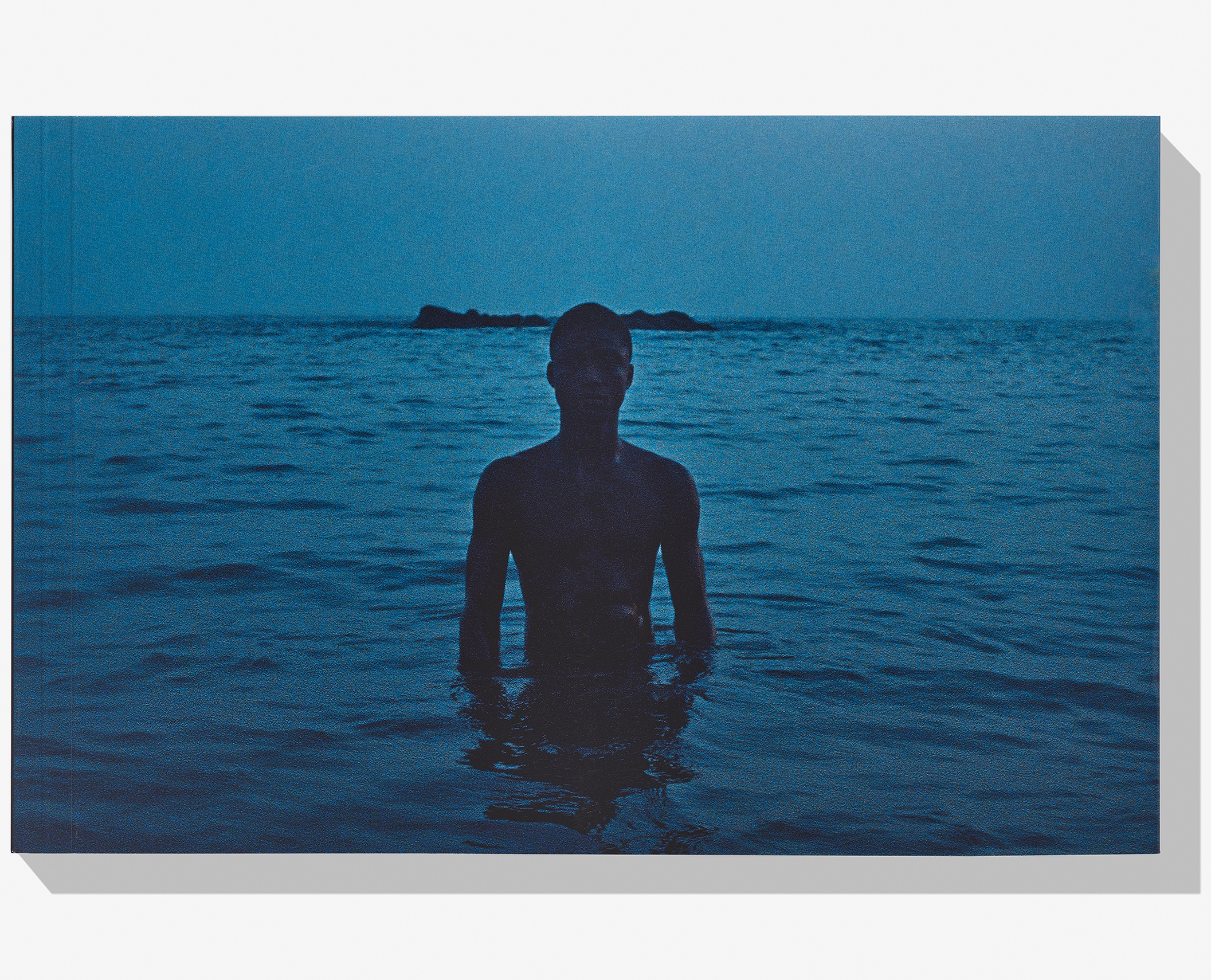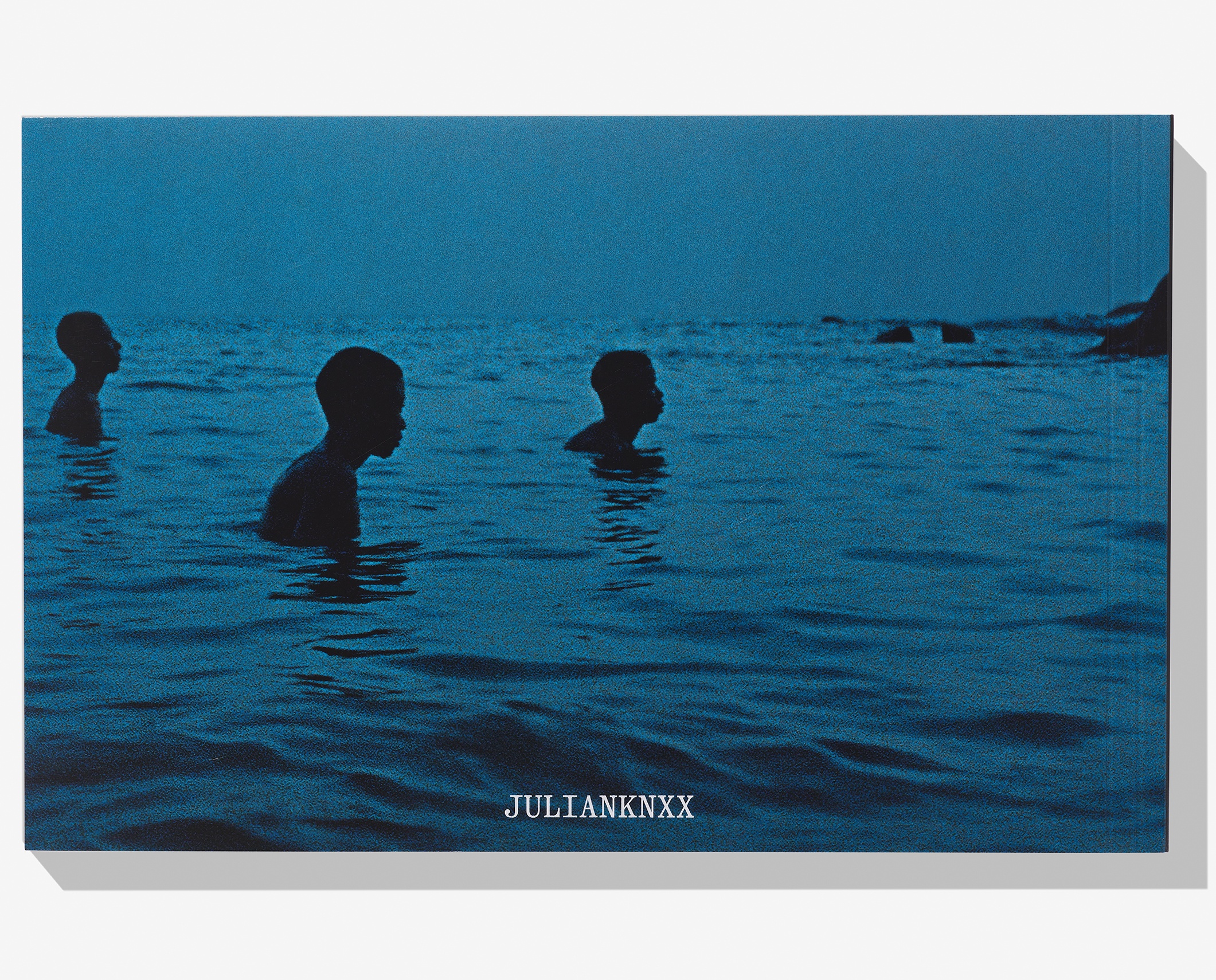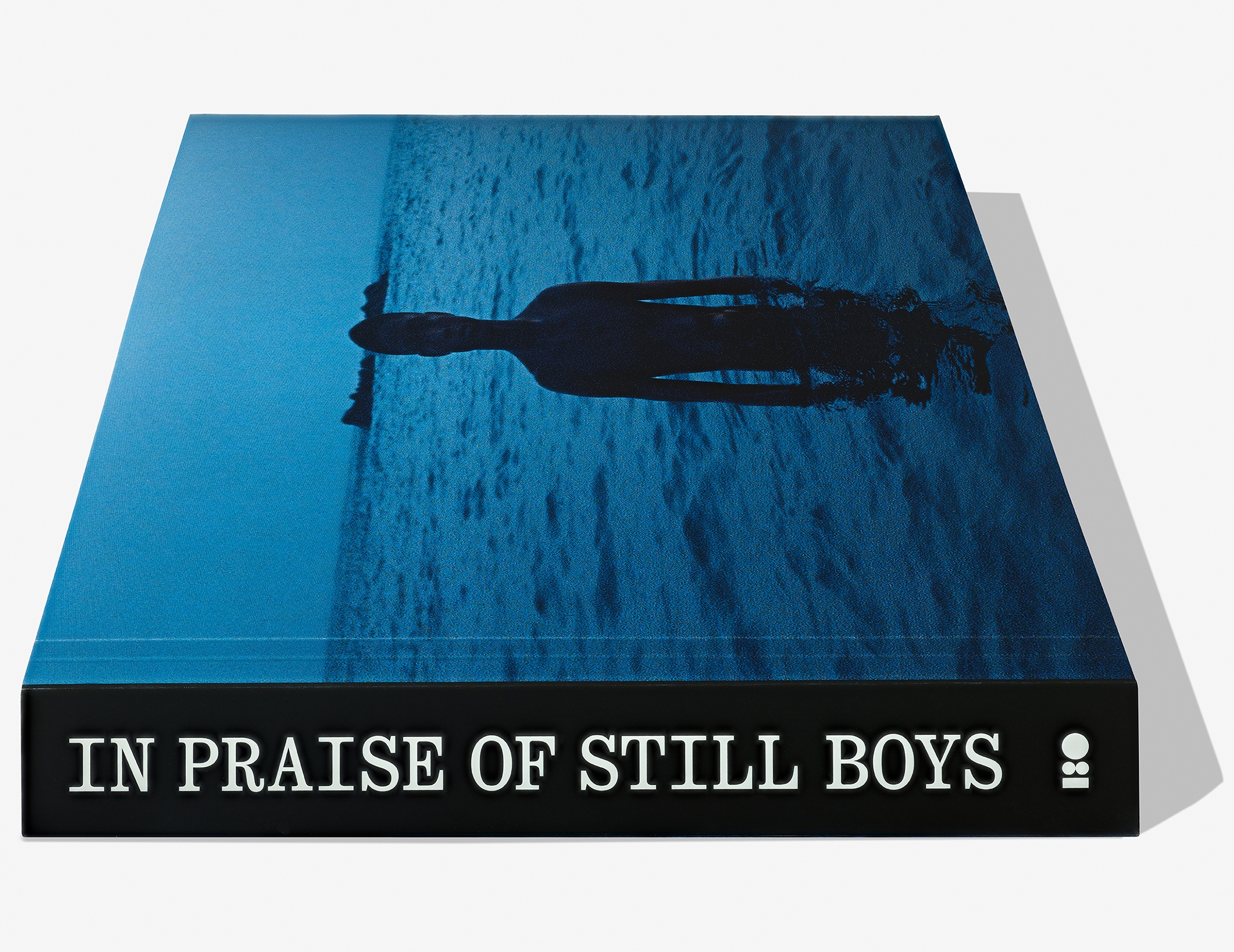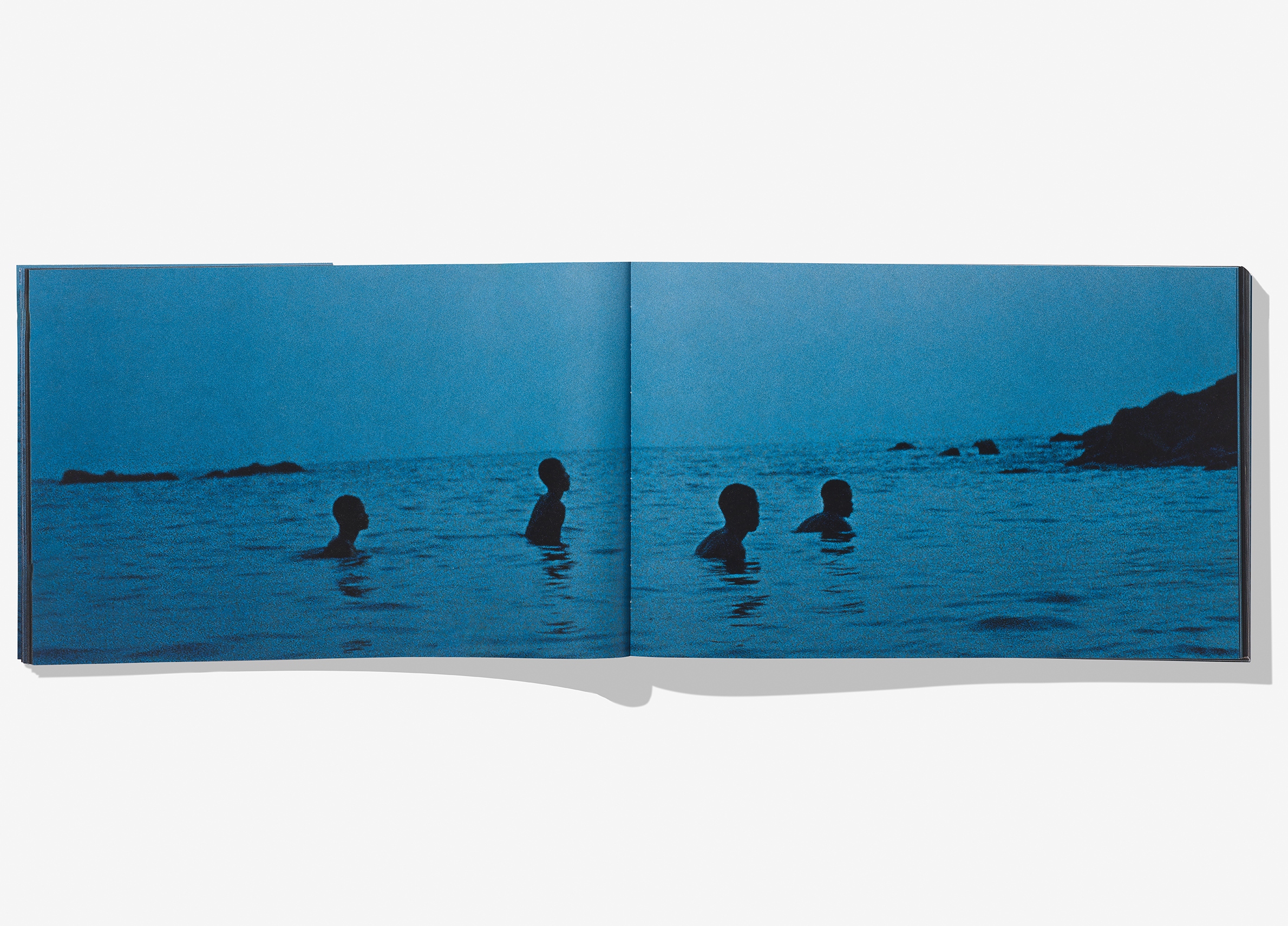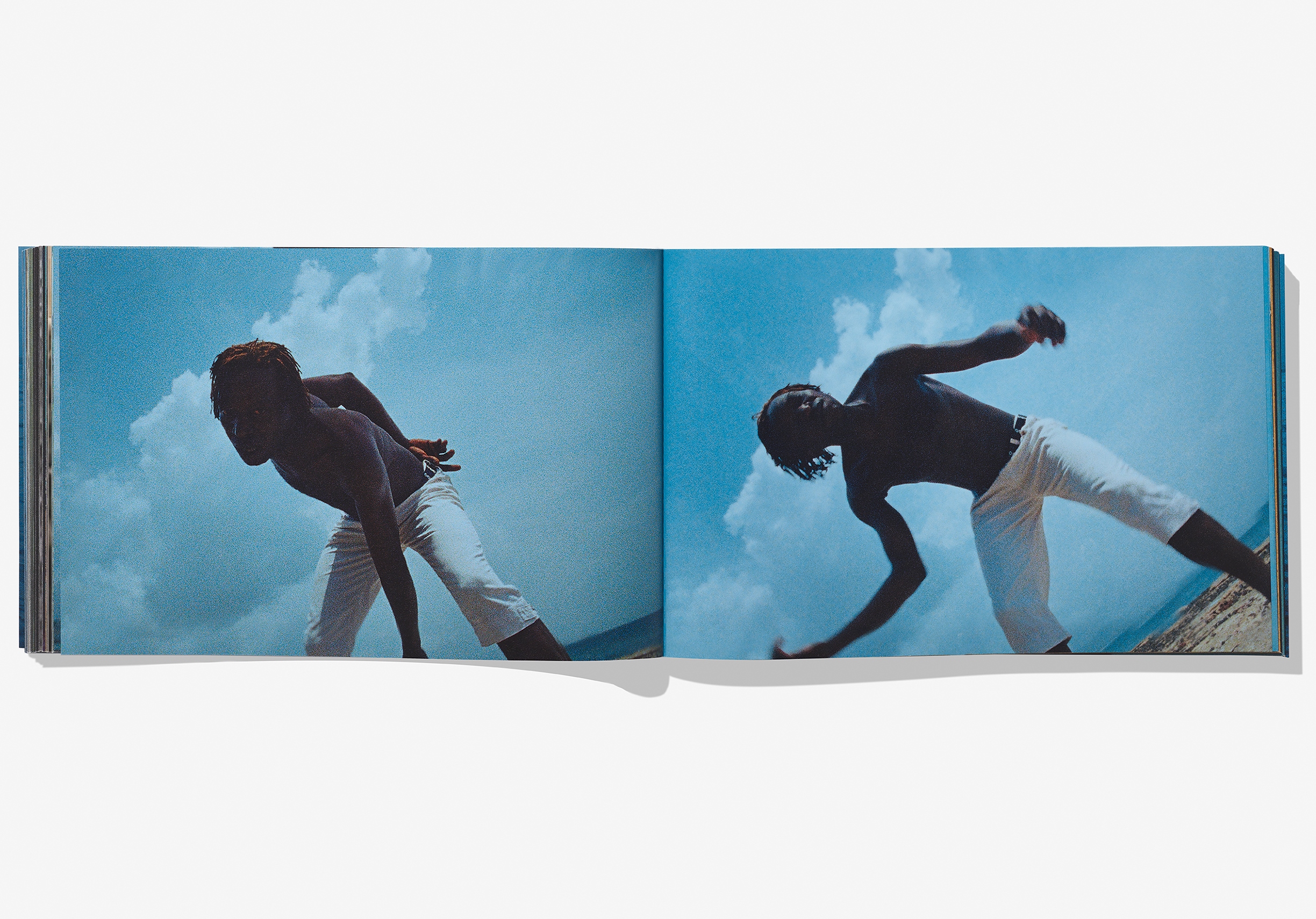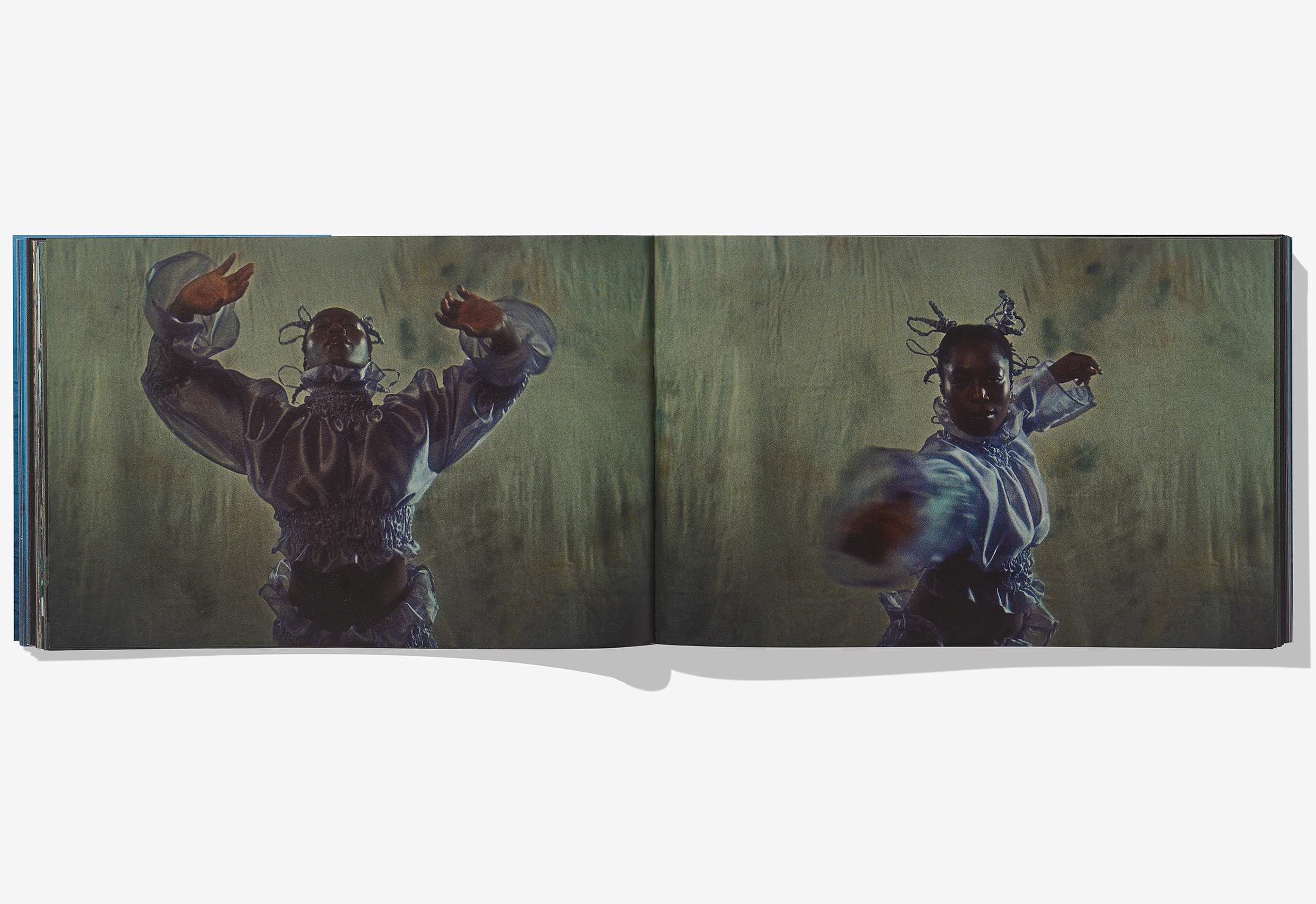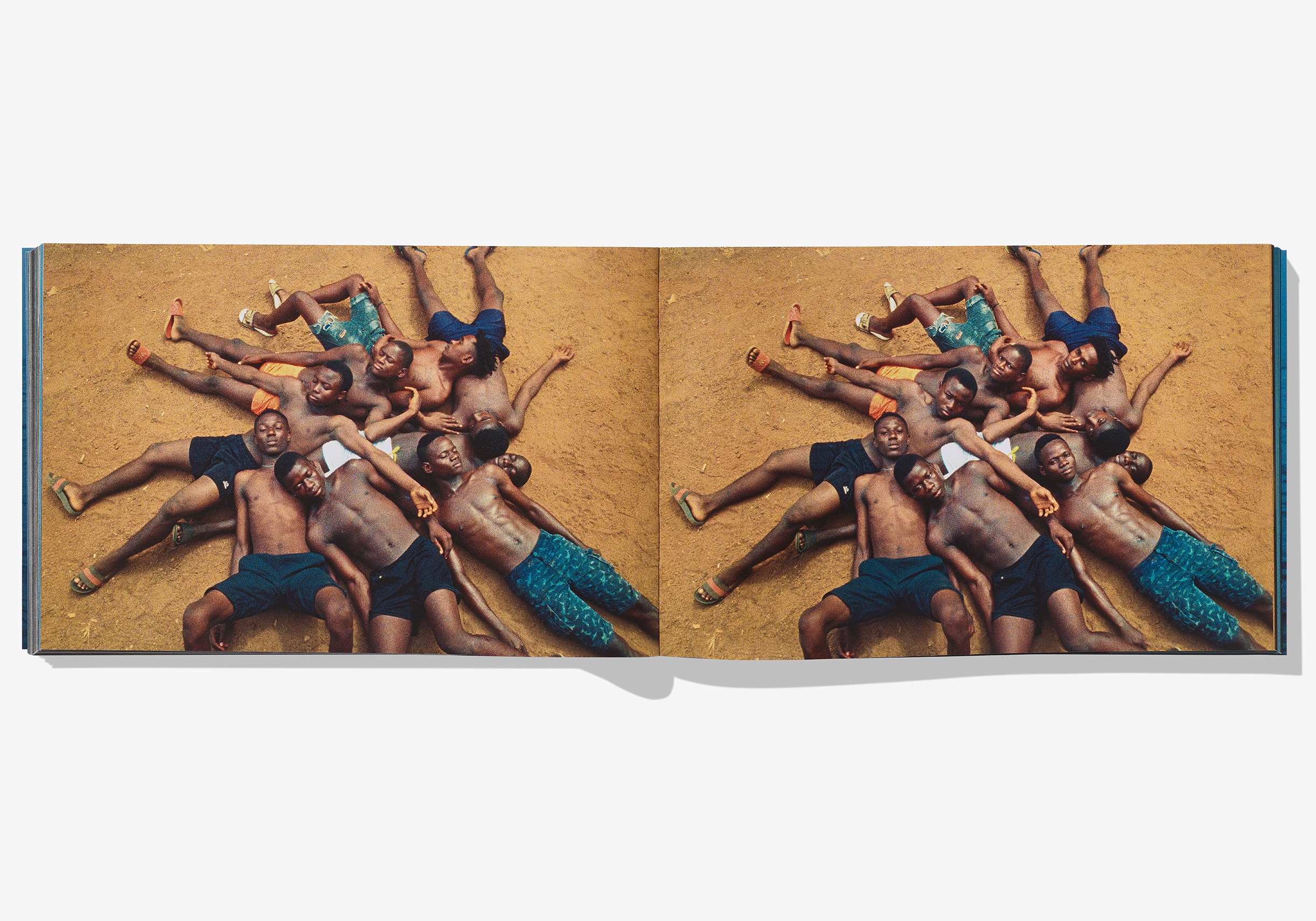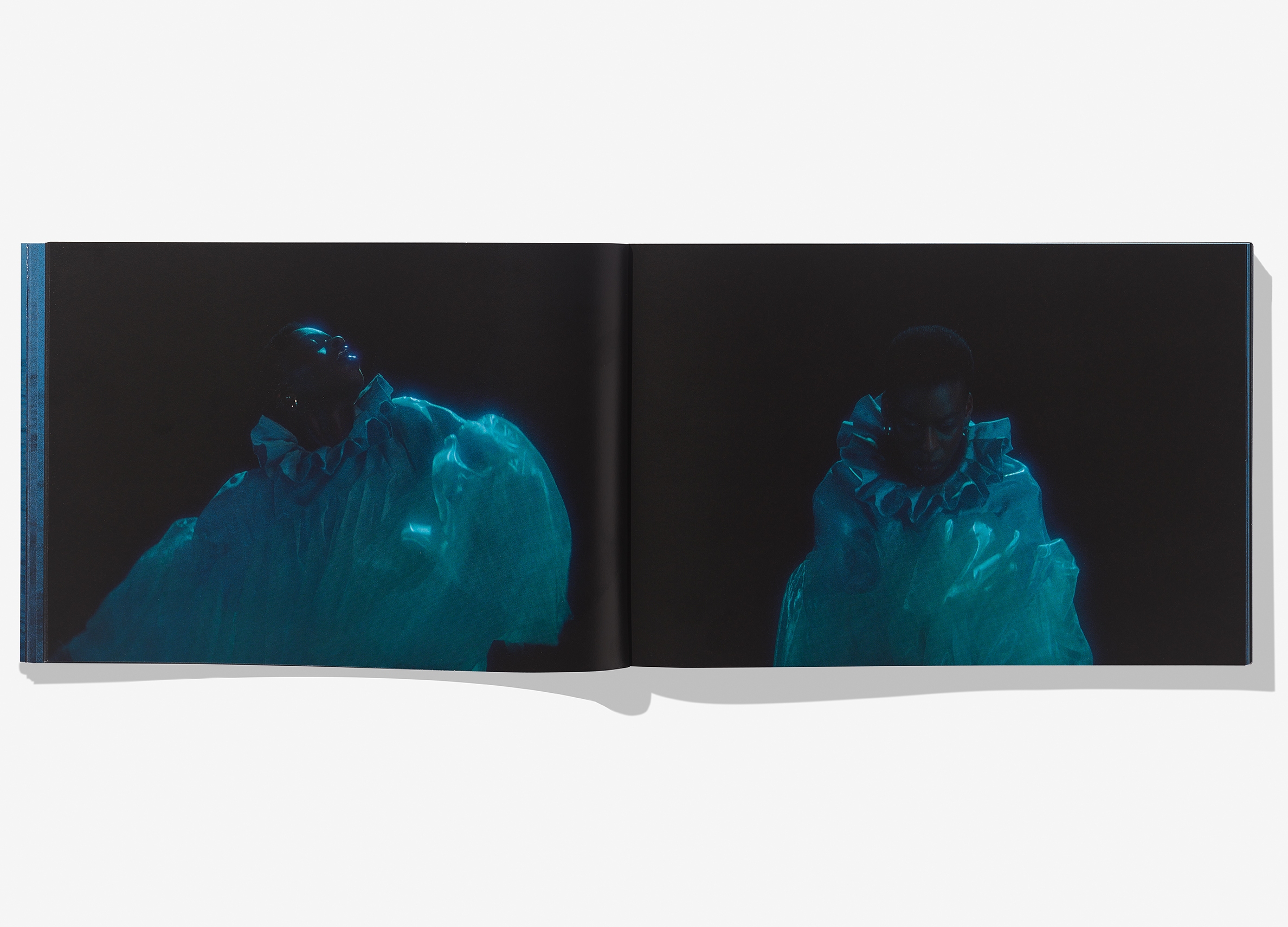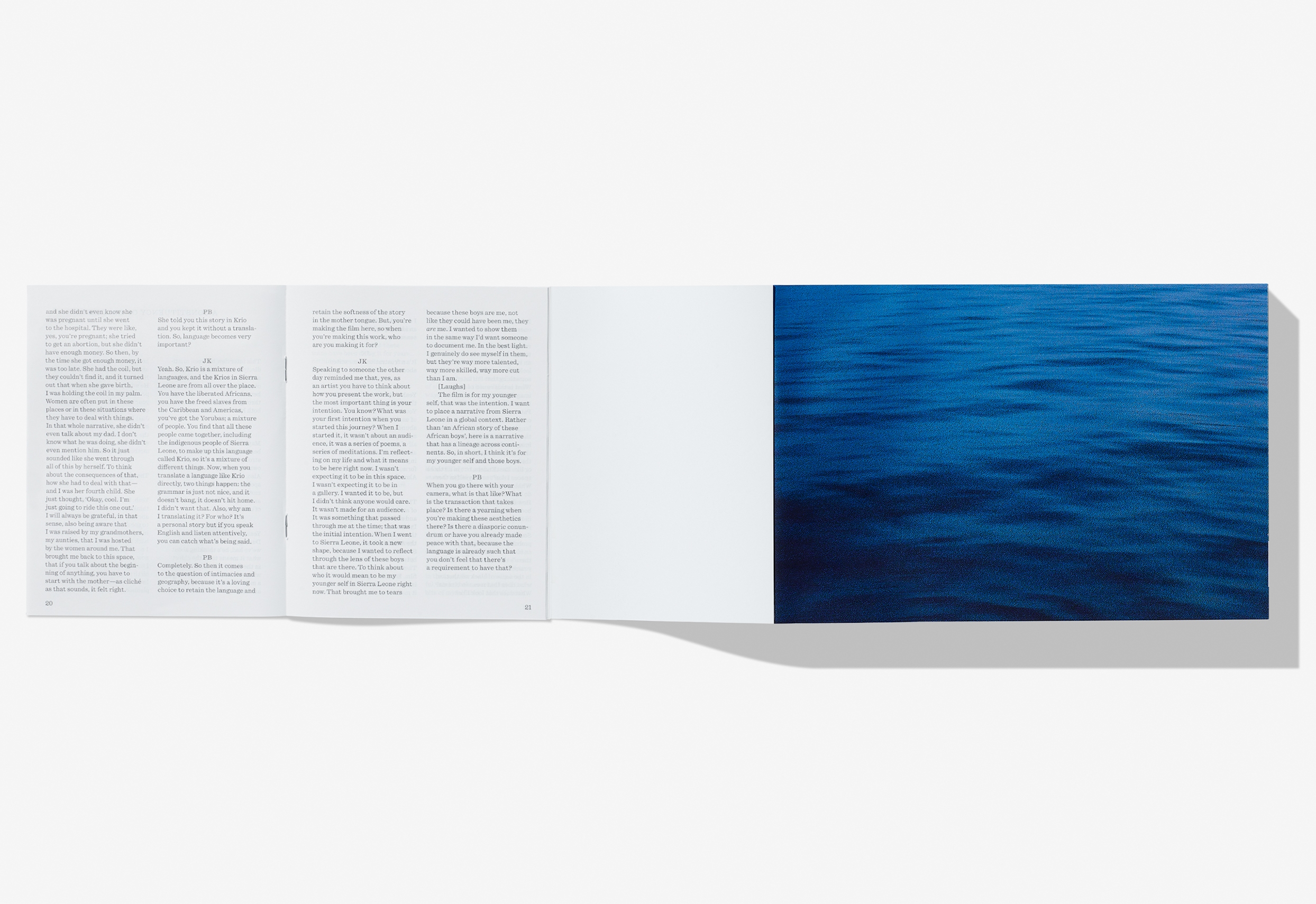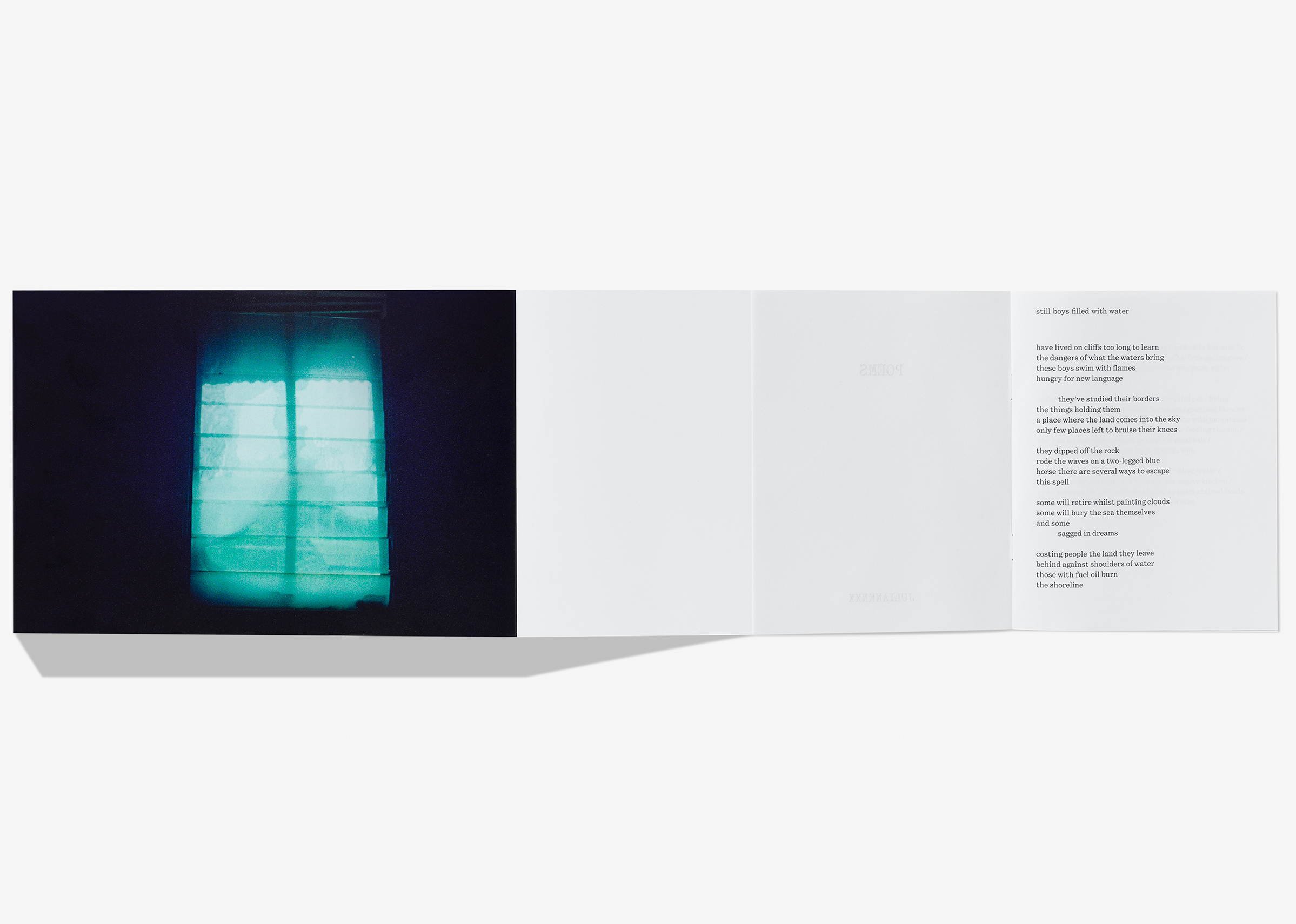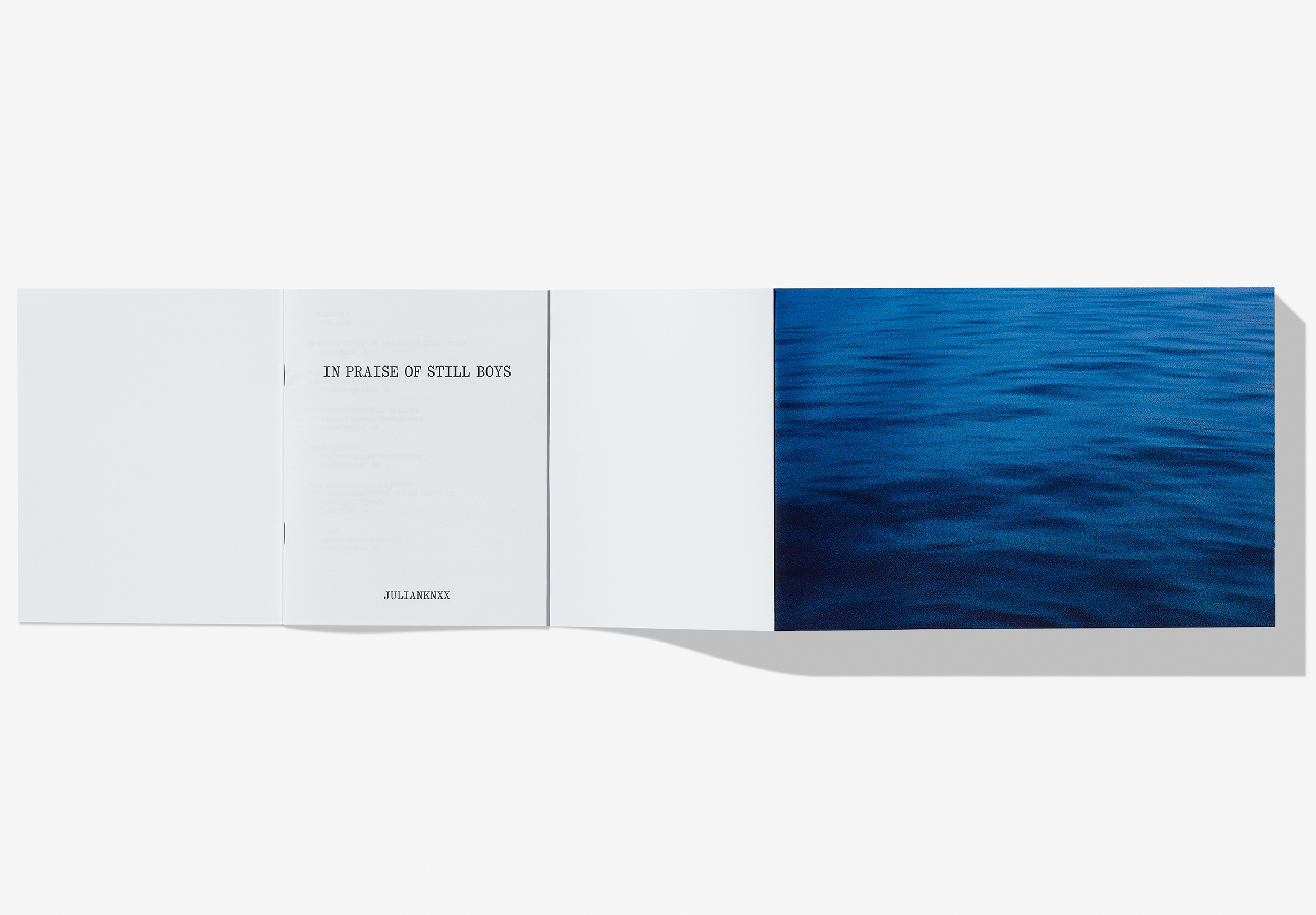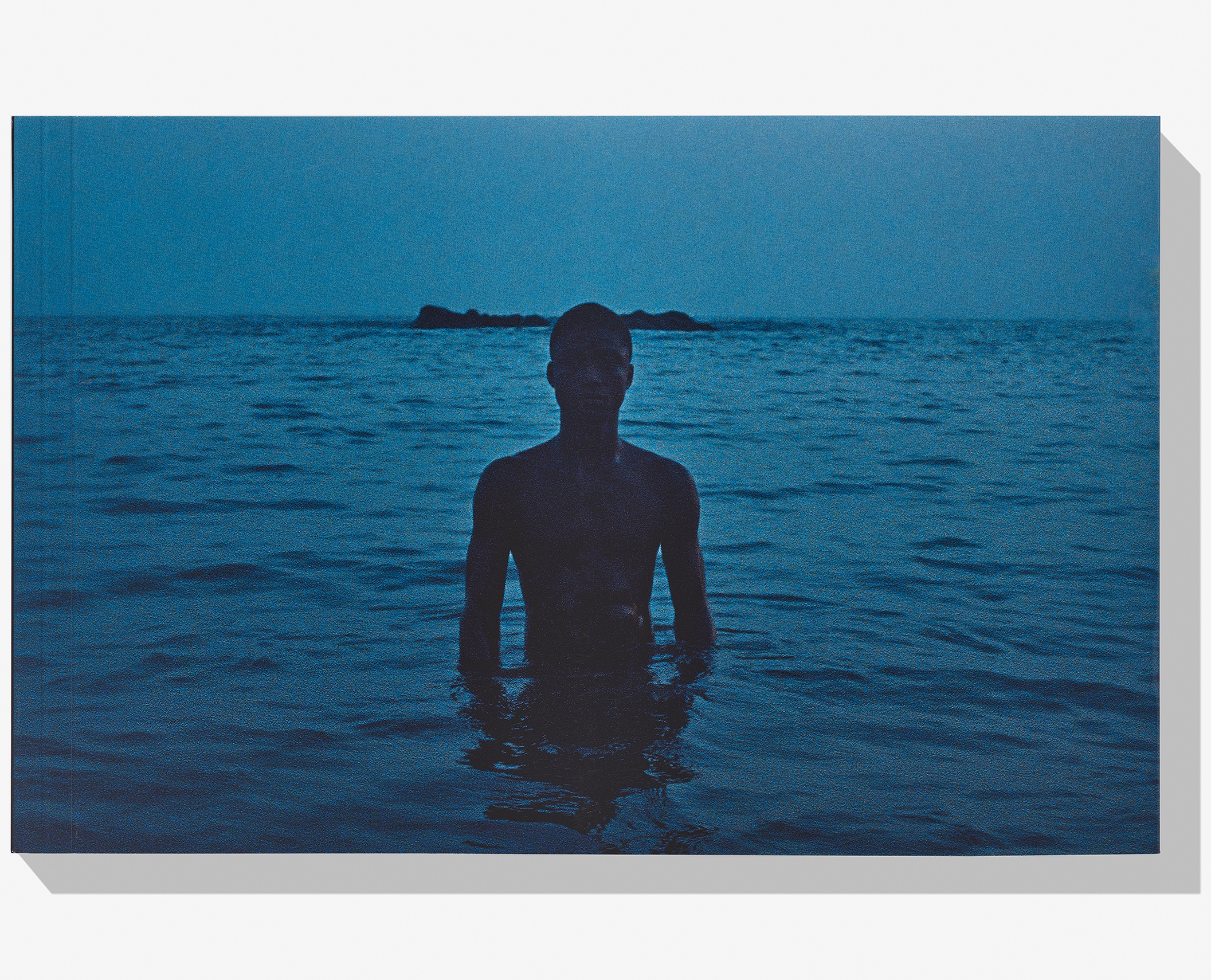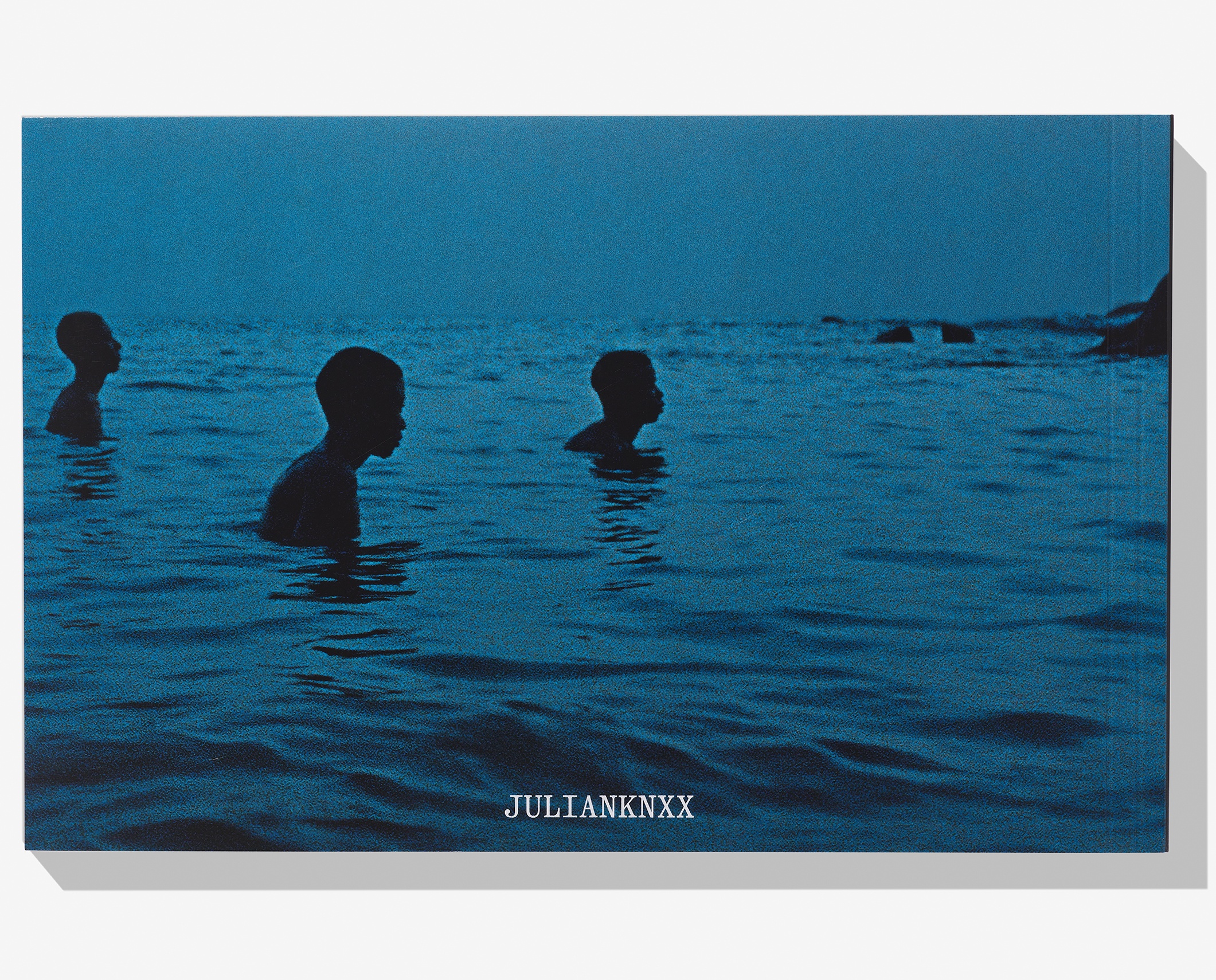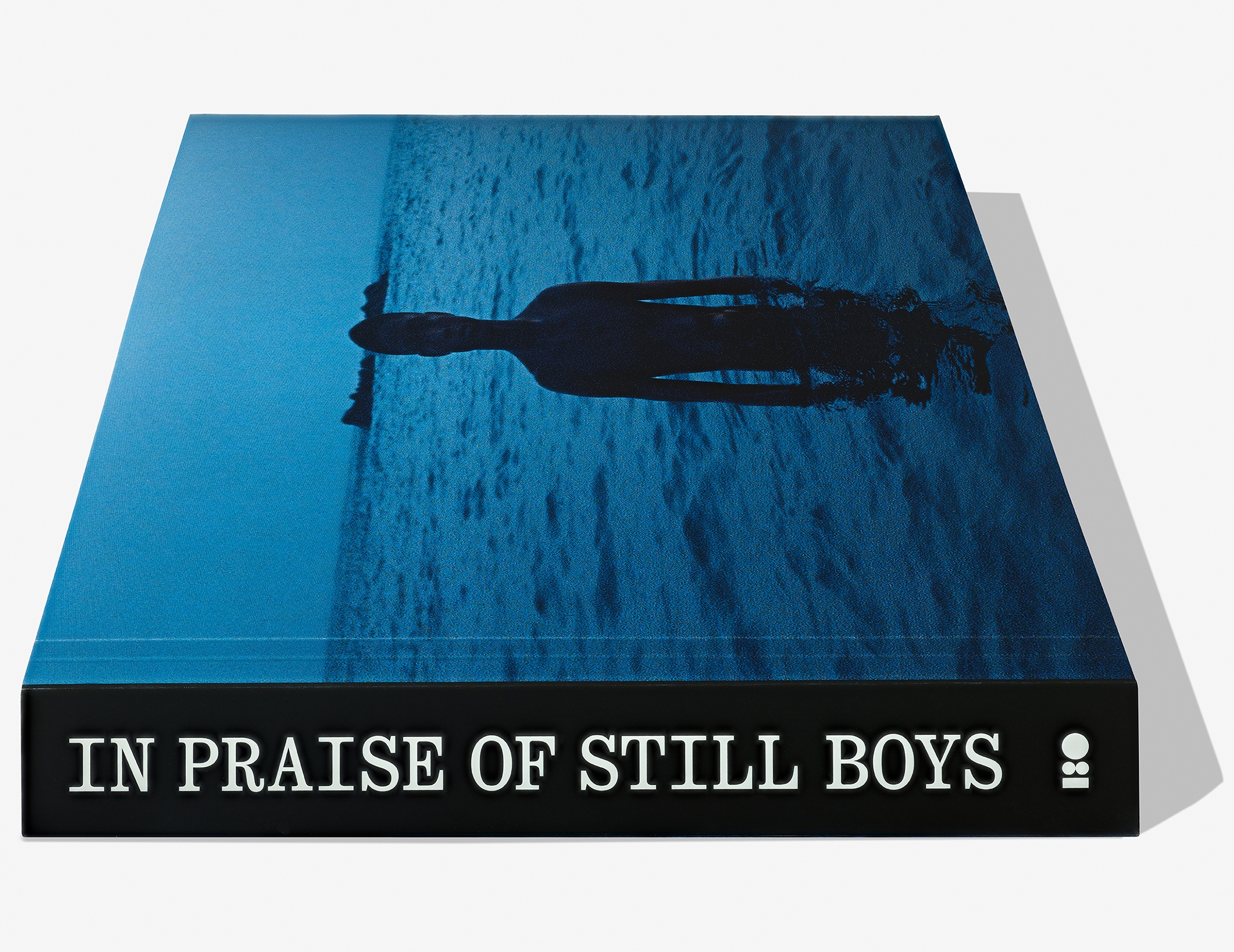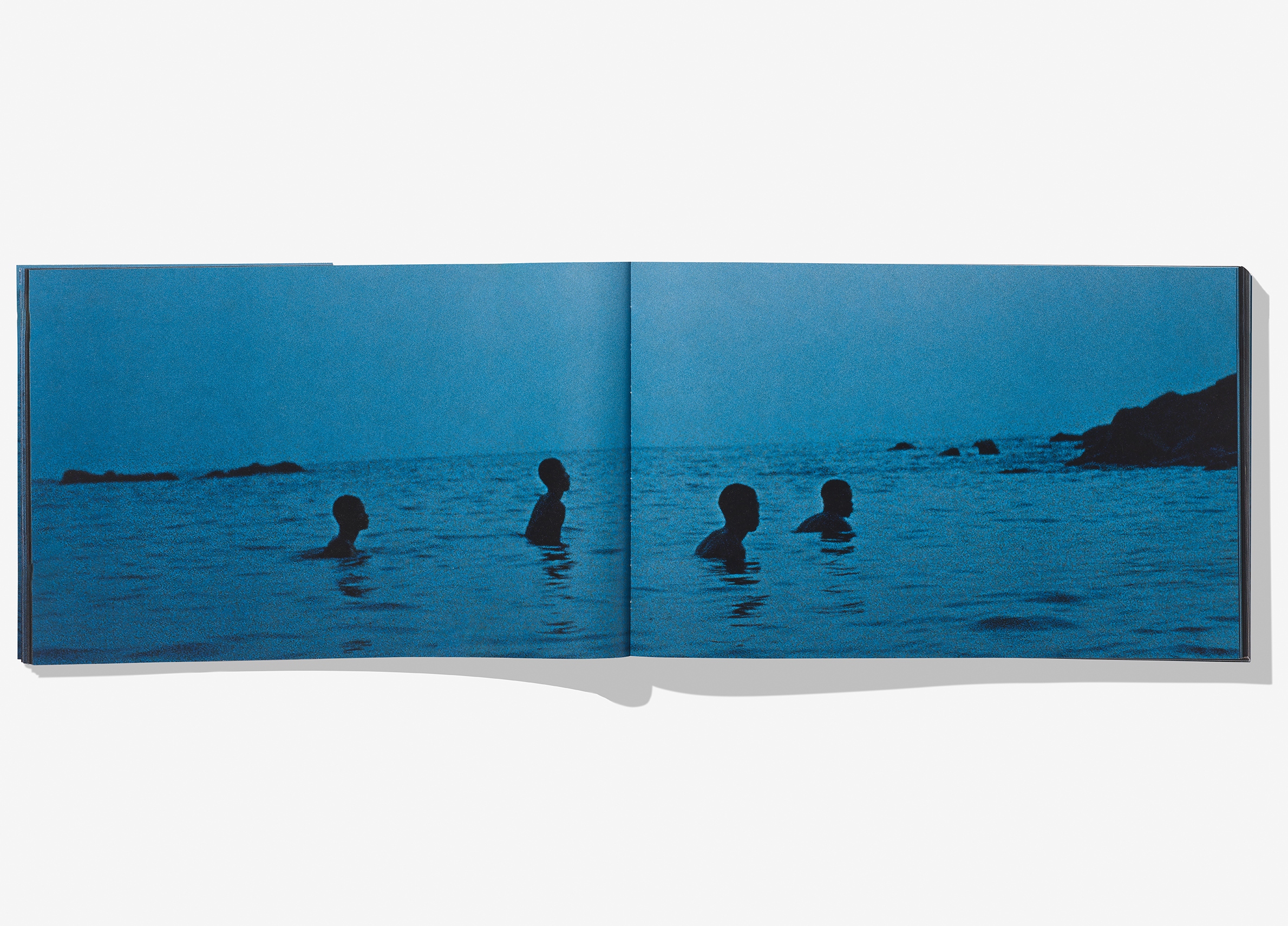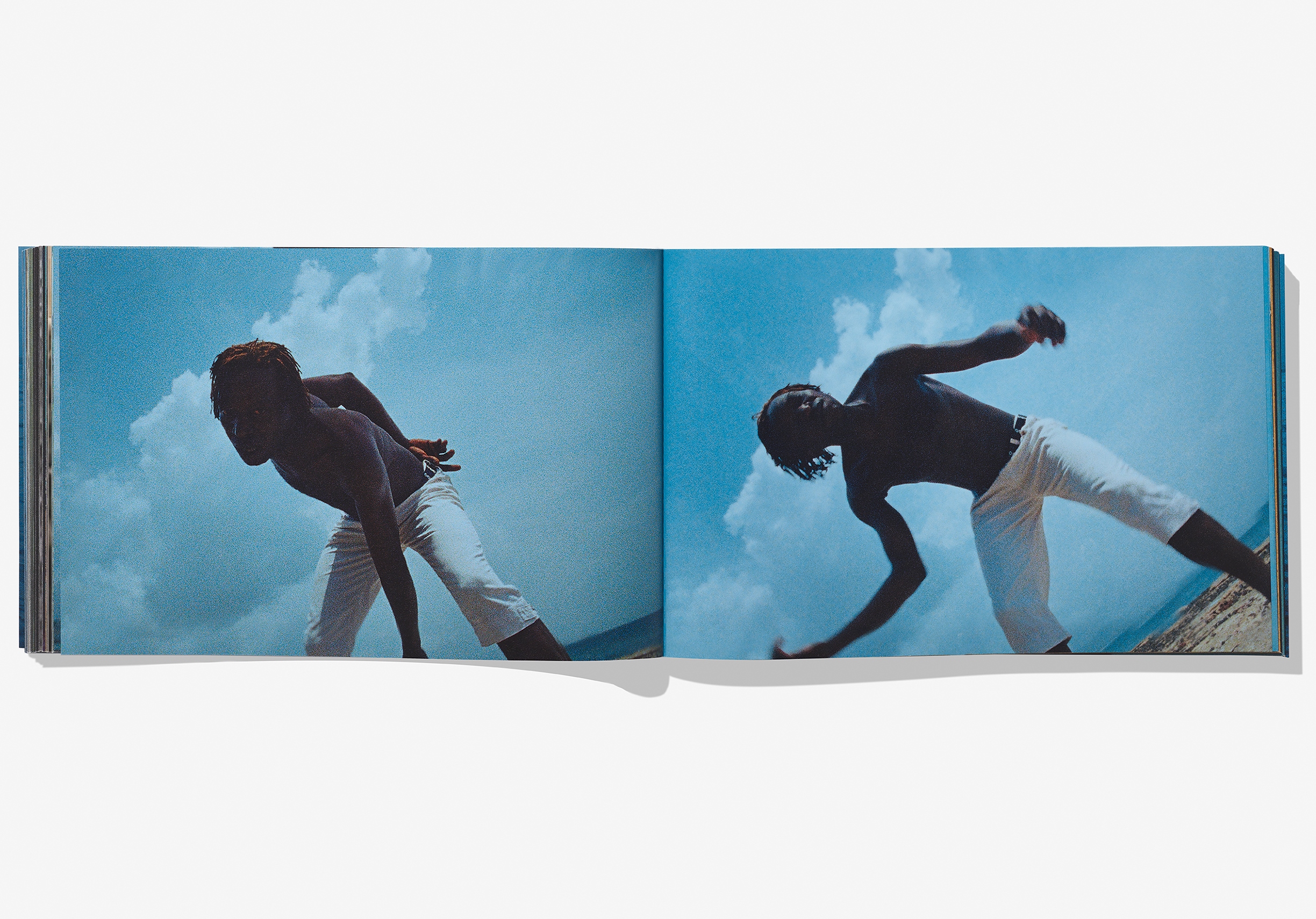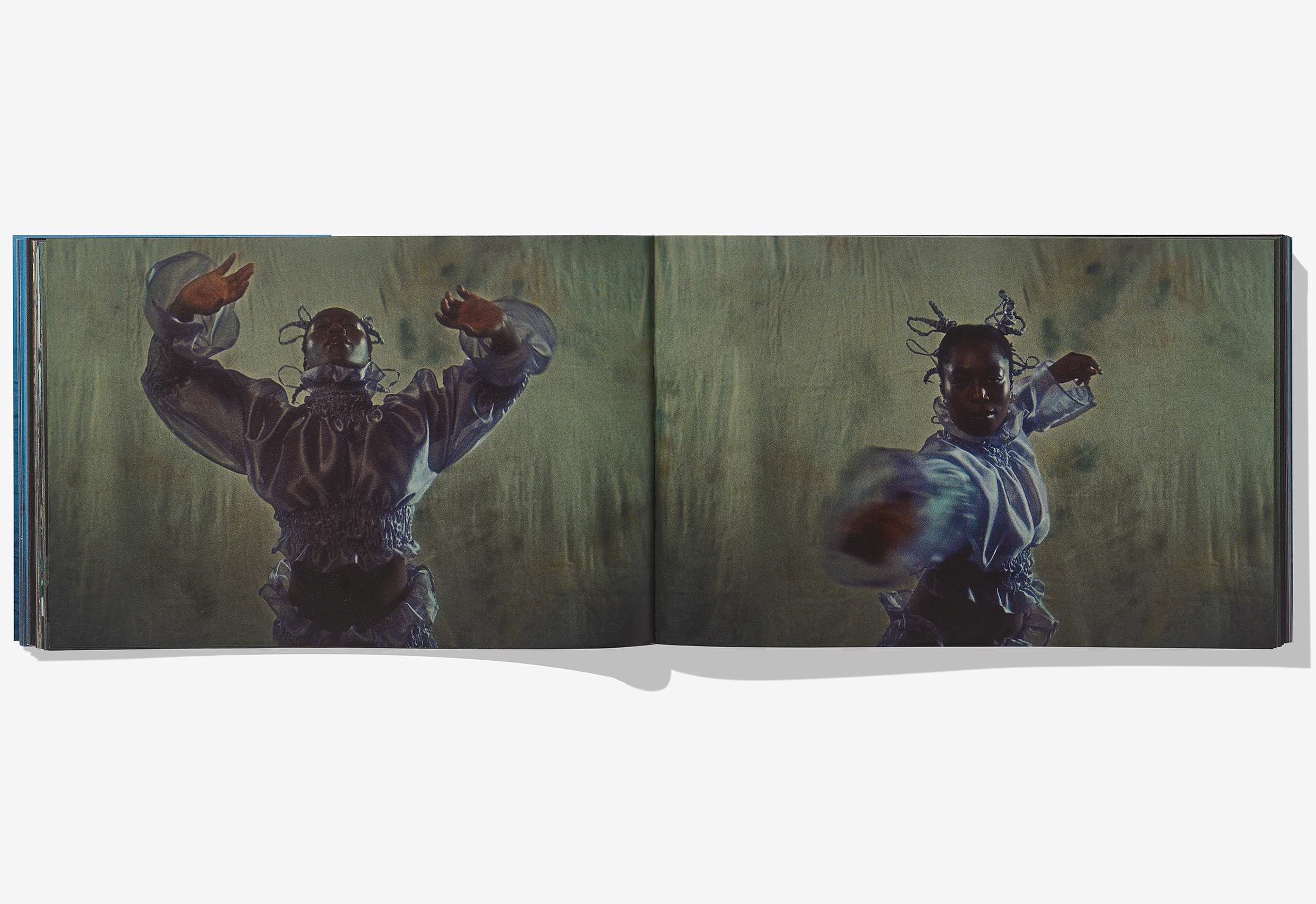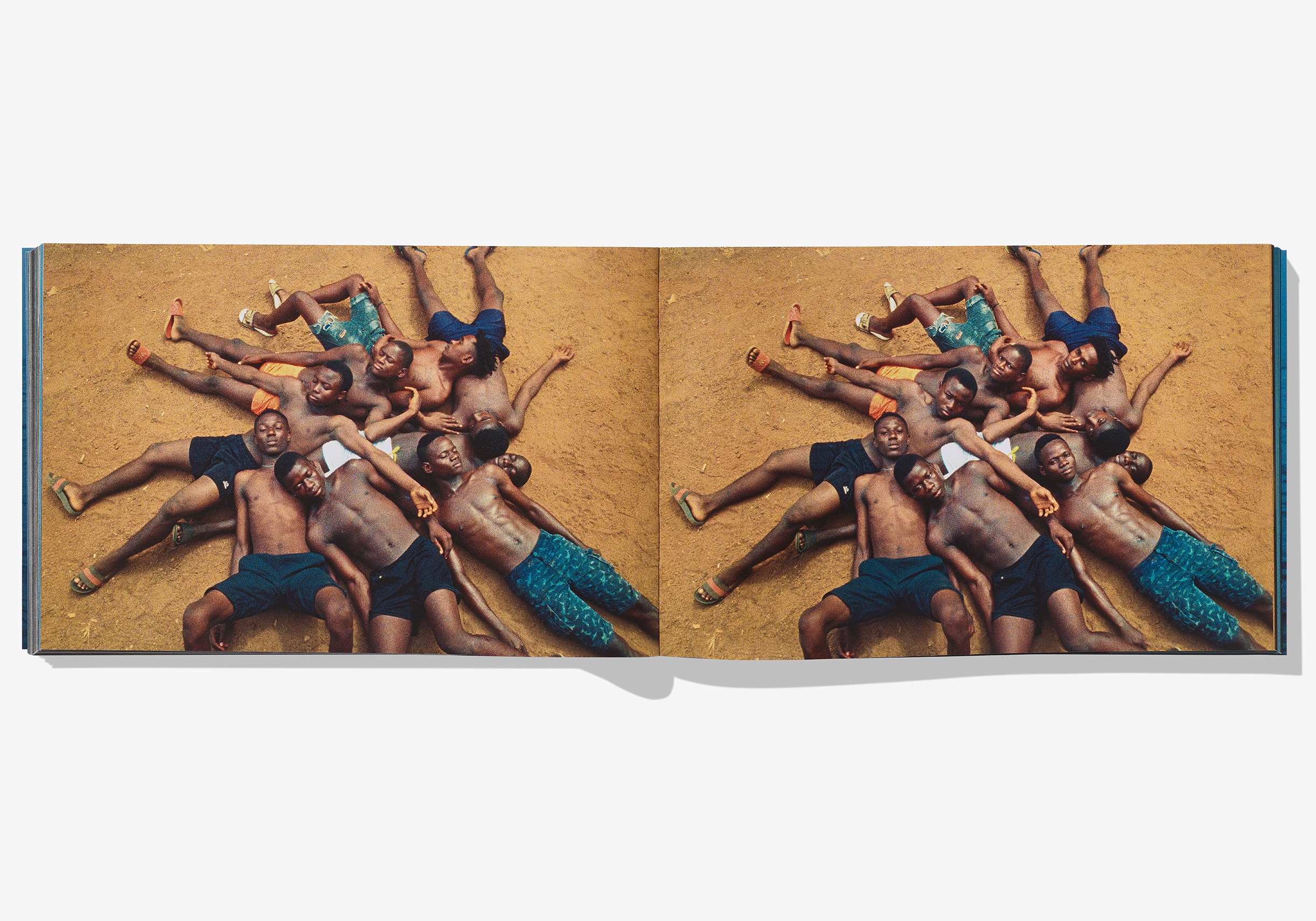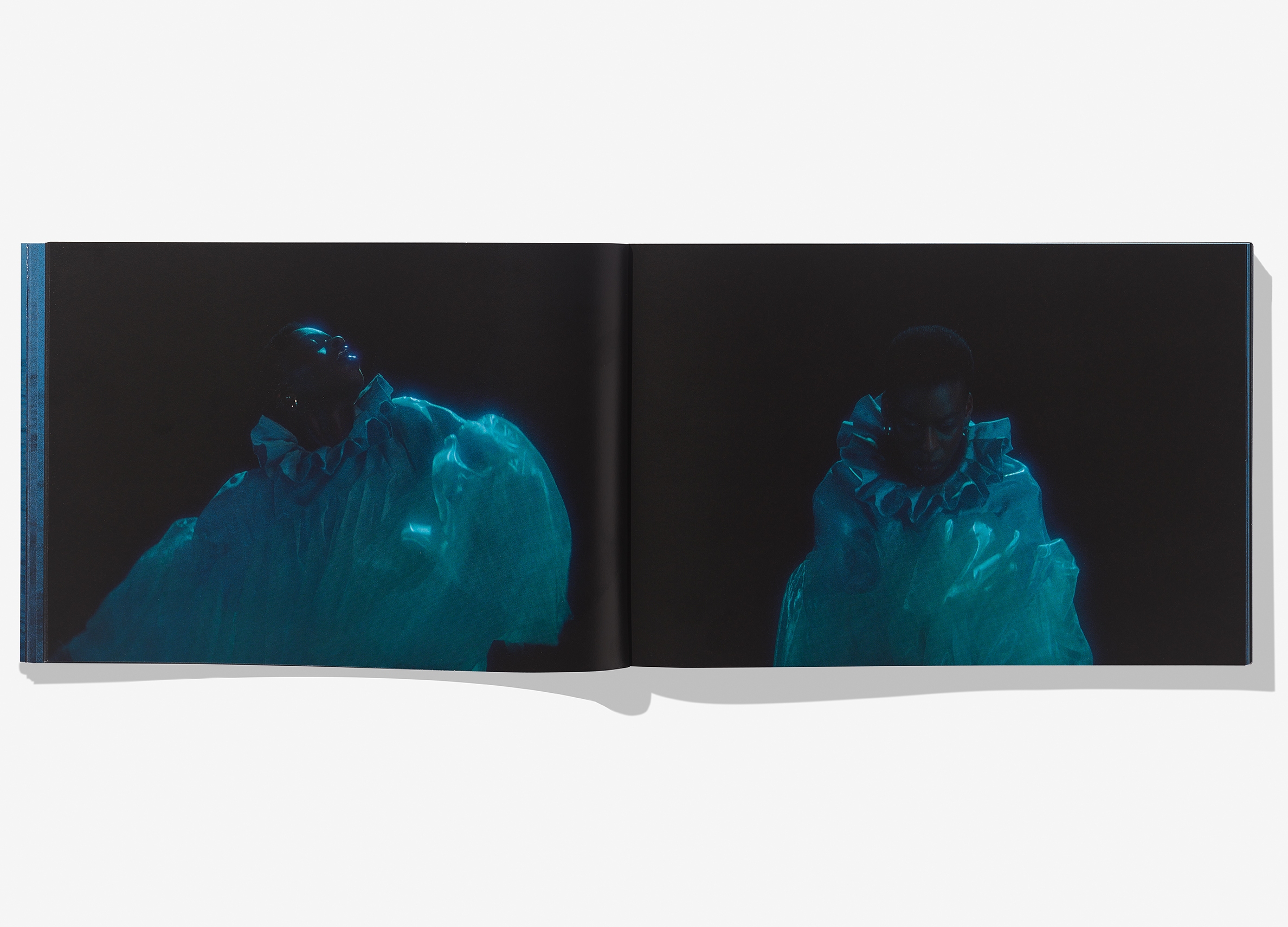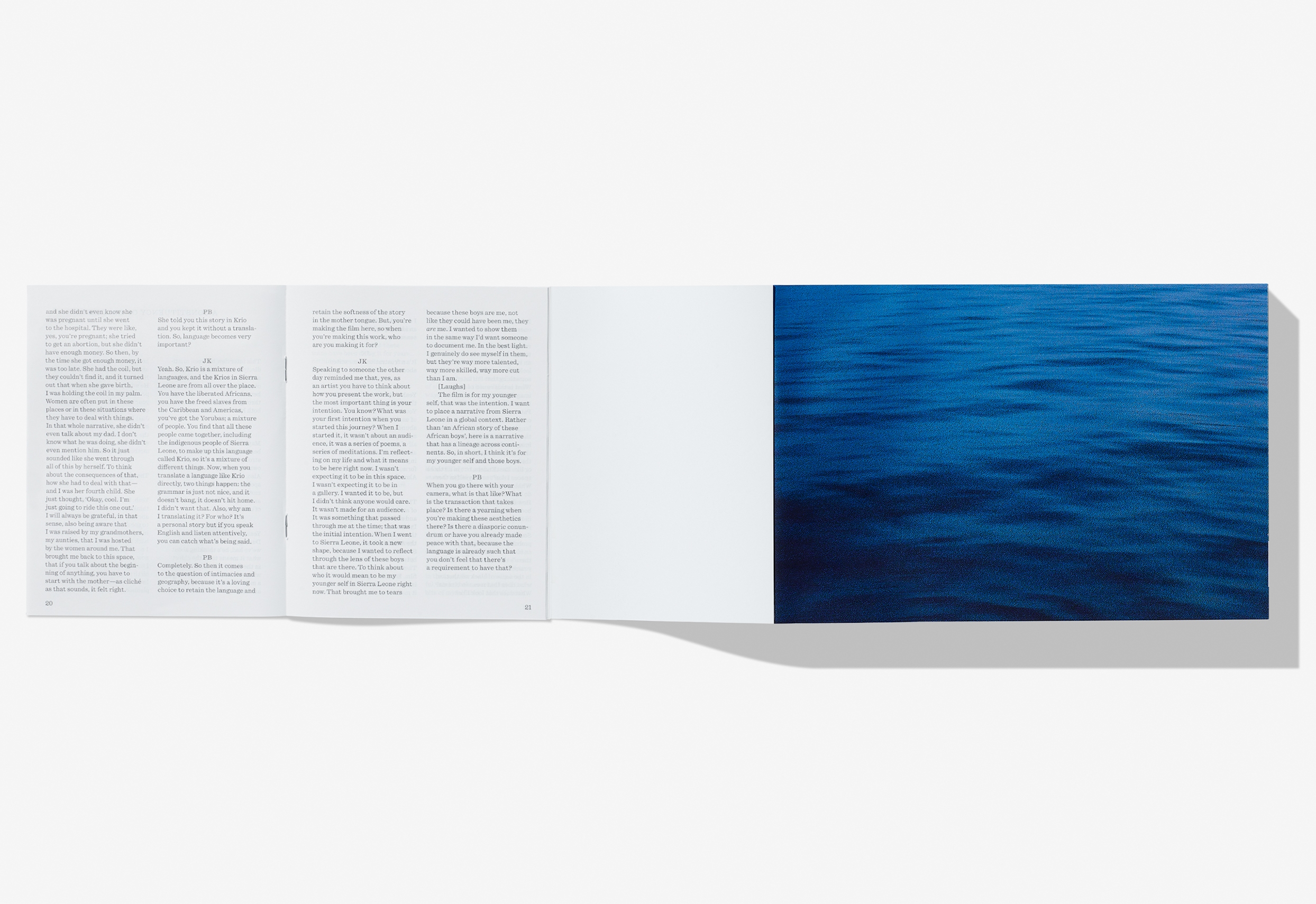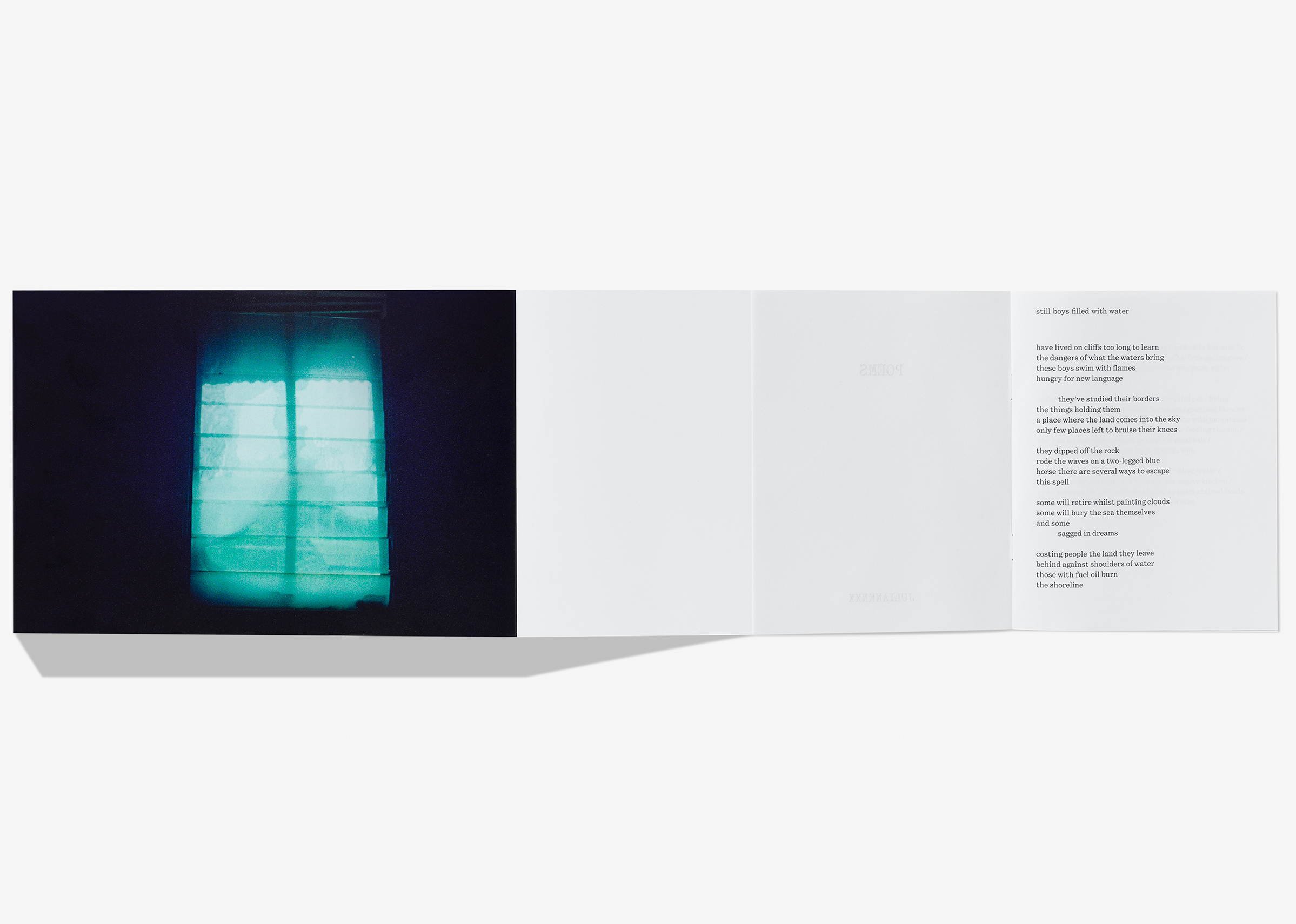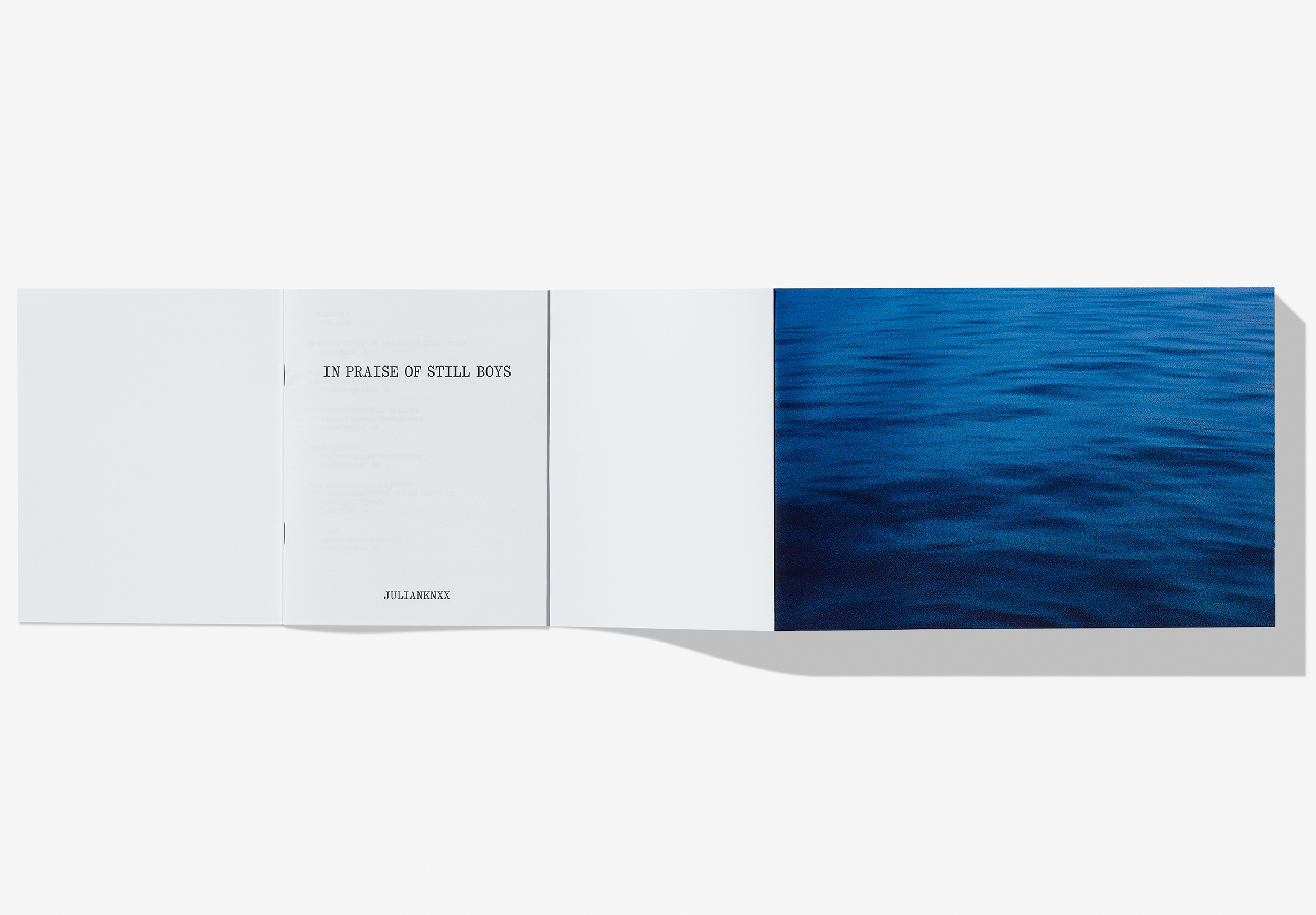 * Art book showcasing exclusive stills and poetry from JulianKnxx's acclaimed short film, In Praise of Still Boys (2021), which premiered at 180 Studios, London
* Four printed poems by JulianKnxx
* Interviews with Sampha, Duval Timothy and Phoebe Boswell
* Essays by Tarini Malik, Usifu Jalloh & George Shire
* Foreword by Debo Amon
* Art direction by Zak Group
* Published by 180 Studios
* Book size: 270 x 175mm (landscape)
* 272pp photographic stills printed on Magno Volume 135gsm
* Wrap around cover printed on Invercote Albato 290gsm
* Two booklets: 28pp interviews, 12pp Poems, both printed on Opakal 60gsm
Born in Sierra Leone, 9-year-old Julian Knox fled with his family to the Gambia from the brutalities of a decade-long civil war, eventually settling in London at the age of 15. As an interdisciplinary poet, he is Julianknxx, who, through written word, performance, installation and film explores notions of belonging, loss and inheritance by intertwining his own biography with a wider, critical engagement of language and history. For him, the diasporic experience is still ongoing, constantly in flux, as he grapples with the complexities of displacement and home, seeking ultimately to reconcile with how
it feels to exist as a person who is culturally in between.
In Praise of Still Boys (2021) 
is a striking testament to this very process of an ongoing reconciliation and a kind of healing. Its departure point is an eponymous poem written in both Krio—
the lingua franca of Sierra Leone— and English. Derived from the Yoruba phrase: a kiri yo, which
the poet translates as 'aimless yet satisfied wanderers', the creole language of Krio echoes his own hybridity and uprootedness; 
its nomadic quality born out of Freetown's colonial past. Taking form as a single-screen film as well as a three-channel installation, the film is a lyrical recounting
 of Julianknxx's birth story and layered identity through a series of interviews, archival footage and performances. Depicting the lives of a group of young Sierra Leonean boys who live in Freetown next to the sapphire blue waters
of the Atlantic Ocean, he pays homage to the beauty of Black skin and ultimately of a life that he could have had—one cut short by political upheaval.
In Praise of Still Boys urges us as well to see the world in all its surreal beauty, to look beyond what we think we know about history through the multiple perspectives it offers – from traditional dance to found footage from British imperialism in Sierra Leone, and to draw from different kinds of representation and expression. Julianknxx carries a sensibility of bricolage forward in the conception of this catalogue, which, in many ways, serves as
an extension of his visual poetry.
Words: Tahini Malik