LITTLE MIKE / ATEPH ELIDJA
Bromance #13
The Vinyl Factory / Bromance
In stock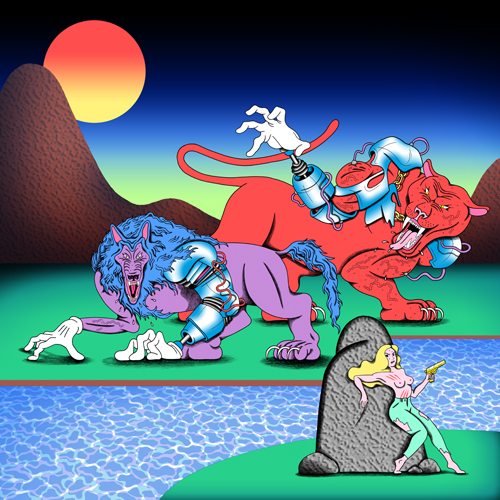 It was at the age of 14 that Little Mike had his first encounter with turntables. His brother lead the way, but it wasn't long before Little Mike found his own. With hip hop, funk and R'n'B influences, he started taking part in scratch and hip-hop competitions.
It was during a competition in 2000 where he first met and subsequently joined the Skratch Action Hiro collective, before founding Birdy Nam Nam with three of its members. The group went on to win the DMC World Championship when Little Mike was only 18 years-old.
Faithful to his influences, he unveiled in February 2013 his 'Time To Check In' hip-hop mixtape, consisting of all his own productions. Just something to whet your appetites before the release of Bromance #13.
Ateph Elidja :
Young French producer of Persian origin, Ateph Elidja grew up listening to Serge Gainsbourg, Madlib, Kanye West and Alan Parker. At the age of 8, he joined a New Style dance crew, and discovered with it a wide range of new sounds; breakbeat and electronic mostly. Fascinated by them, Ateph then bought their first MPC of which the pads didn't last for long…
In 2007, inspired by the dark hours of the 16th and 17th centuries, he started working with hip-hop artists such as Cruzer Ivory and Joke, upgrading his work with voices and beat production. But his encounter with Brodinski in 2013 marked a turning point in his young career: impressed by his tracks which mix rap and industrial techno, Brodinski asked him to join Bromance. The result? A split EP with Little Mike, which is set to be released in the upcoming weeks, along with some collaborations and remixes.
"I originally called this track « Anxiety » since it's inspired by urbanism and metallic frictions that surround us and can be oppressing sometimes…
I wanted to materialise this trouble into something more harmonious (but still tough) for our ears. I thought of a road junction because this track can be played and listened in every way. "
Ateph Elidja about 'Road Junction'
Tracklist:
A1. Little Mike – Mordedura – 4'47
B1. Ateph Elidja – Road Junction – 3'42 Little Mike