Published on
December 15, 2020
Category
Features
New speakers for every budget.
While having a decked-out hi-fi and turntable system will greatly improve the sound you're getting, ultimately it is only going to be as good as the set of speakers you have.
This year we saw manufacturers once again deliver on speakers loaded with features, and wireless capabilities. Though Bluetooth and built-in streaming options keep speakers modern and fresh, the demand for these options is also causing a great deal of manufacturers to pump the market with seemingly featured-packed speakers that don't actually deliver when it comes to sound quality.
That said, in 2020 many audiophile brands either stuck to their values by offering less built-in features, or exceeded expectations by delivering an exceptional combination of quality sound and wireless capabilities that was perfect for any vinyl setup.
A trend in reviving previous, best-selling 'fan favourite' speakers in either upgraded models or "anniversary" editions was also prevalent this year amongst audiophile brands.
With 2020 delivering an large amount of speakers from countless different manufacturers, we break down our favorites from this year that sound great, and make it worth the upgrade.
Keep in mind that it's best to assess what features work best for you in your system.
As a quick reminder, active/powered speakers typically have more features built-in, and offer a "plug and play" experience. On the other hand, passive speakers they get their sound and power from a stereo amplifier, and usually don't have many features built-in. At similar price points, both speaker systems sonically may perform the same, it ultimately comes down to the components their respected manufacturers build them with.
We also highly recommend listening to speakers in person. If it's not possible to do so safely, make sure the online description aligns with the sound profile you're looking for.
---
BUDGET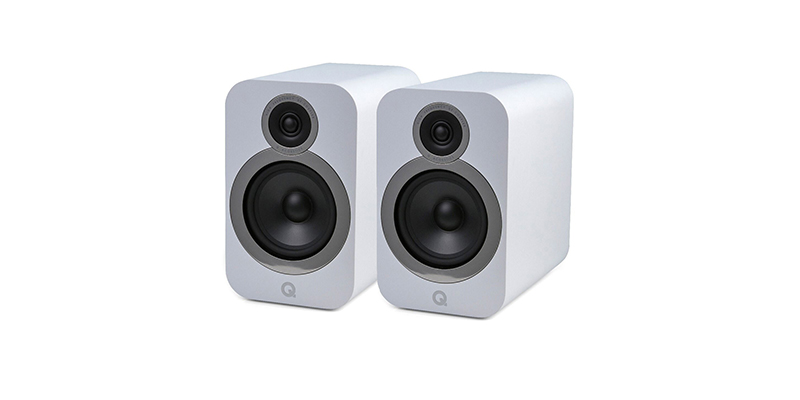 Q Acoustics 3030i
Price: £290
Pros: Great sound for the price
Cons: Need amp to power, no bluetooth
Verdict: For a little under £300, Q Acoustics offers an exceptionally well package with the 3030i passive speakers.
Q Acoustics 3030i are some of the best speakers you can find for the price. These bookshelf speakers offer incredibly detailed sound that is surprising because of how affordable they are. The the 3030i's 165mm mid/bass driver is borrowed from the company's more expensive floorstanding Q Acoustics 3050i. This gives the speaker a nice, well rounded and powerful low-end response. A uniquely added point-to-point bracing technology was also built into the development of this speaker. This allows for low distortion, and vibration interference, to ultimately give you a great sound.
---
MID-RANGE
Bower & Wilkins 606 S2 Anniversary edition
Price: £600
Pros: Great attention to detail in both sound and aesthetics
Cons: Needs to be paired with a stereo amplifier, no bluetooth
Verdict: As an update to the original 606, Bower & Wilkins 606 S2 Anniversary edition improves on a speaker system that delivered exceptionally in the past.
Many may be approaching the 606 S2 anniversary edition from an aesthetic point of view – thanks to its minimal and elegant design. However, the sound profile that comes out of these speakers will have listeners staying, and wanting more. The 606 S2 anniversary edition comes equipped with upgraded decoupled double-dome tweeters and crossover. A "continuum" cone technology that's found in B&W flagship models is also included. All of this comes together in a nice compact package to give you refined and immersive sound, making you feel as if you're hearing your favorite record for the first time all over again.
---
HIGH-END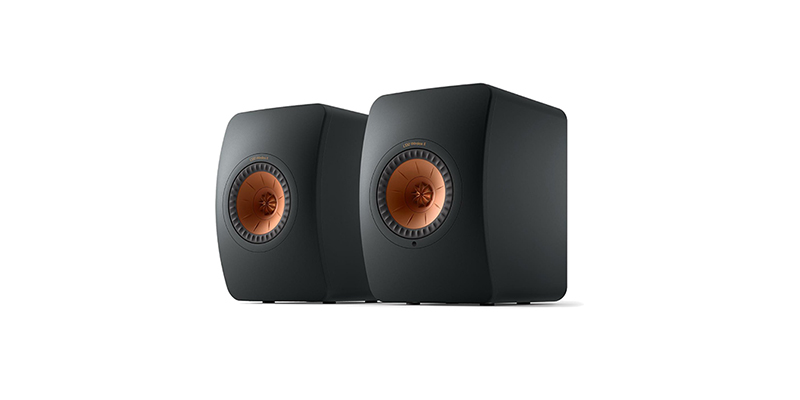 KEF LS50 META / KEF LS50 Wireless II
Price: £1000/ 2,499
Pros: Metamaterial Absorption Technology, Uni-Q drivers, compact, futuristic design, low distortion, wireless model has bluetooth and streaming capabilities
Cons: Needs good amp to bring out the best of speakers for the meta version
Verdict: Attention to detail, innovative sound technology, and design all come together at a price point that is completely worth it.
The LS50 Meta and LS50 Wireless IIs by KEF look out of this world. In keeping with th is KEF's proprietary Metamaterial Absorption Technology (MAT), which is a highly complex maze-like structure that absorbs 99% of undesired sound. This results in a sound profile that's natural and unique to these speakers. A new 12th Gen Uni-Q driver is also built-in, and delivers a 3D sound image no matter where it's placed in a room.
Where the Wireless II model of these speakers differs is that they offer an all-in-one speaker system experience. This means streaming and Bluetooth capabilities are built straight into the speaker and all you need is an app to control it all. Rest assured that while this model is a wireless centered speaker system, it does have an aux input to connect analogue devices like a turntable.