DJANGO DJANGO (JELLYMAN) VS HAROON MIRZA
/o/o/o/o/
The Vinyl Factory
In stock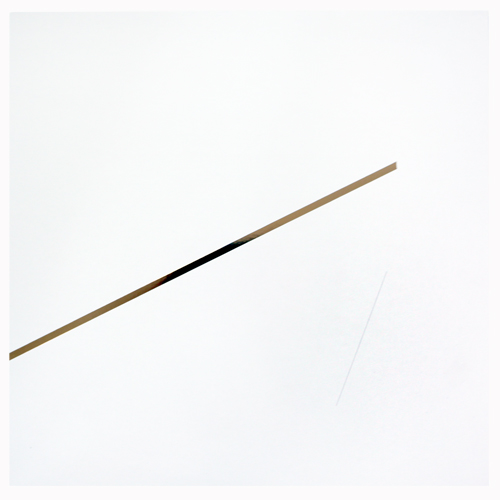 * Original sounds and artwork by Haroon Mirza
* Exclusive remix by Jellyman aka Dave Maclean from Django Django
* Direct lacquer cuts and vinyl mastering by 3345 Mastering
* 180-gram black vinyl pressed by The Vinyl Factory
* Custom made copper foiled hi-gloss white outer sleeve
* Limited to 200 copies worldwide
The Vinyl Factory is excited to announce a new collaboration with  celebrated British sound artist Haroon Mirza, recipient of the Silver Lion for most promising young artist at the 2011 Venice Biennale. Created in conjunction with Mirza's new exhibition at the Lisson Gallery, titled  /o/o/o/o/, (launched 16 May 2013), the artist extended his fascination with vinyl and experimenting with sound to create two vinyl releases with The Vinyl Factory.
These vinyl editions feature Haroon's sound samples and audio collages cut directly onto vinyl lacquers, as well as remixes of the source material by Factory Floor and Dave Maclean from Django Django aka Jellyman.
About the artist:
Haroon Mirza attempts to isolate the perceptual distinctions between noise, sound and music and explores the possibility of the visual and acoustic as one singular aesthetic form. The subject matter of his work pivots around socio-cultural systems such as religious faith or club culture and their relationship to music.