LAIL ARAD
The Onion
THE VINYL FACTORY
In stock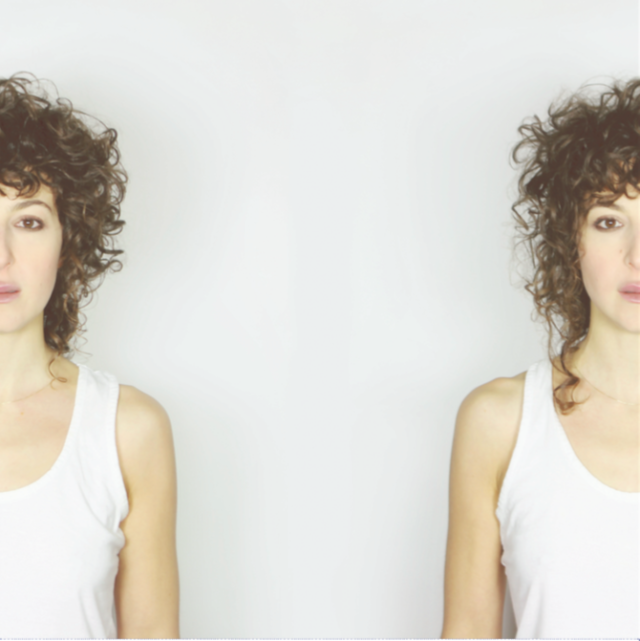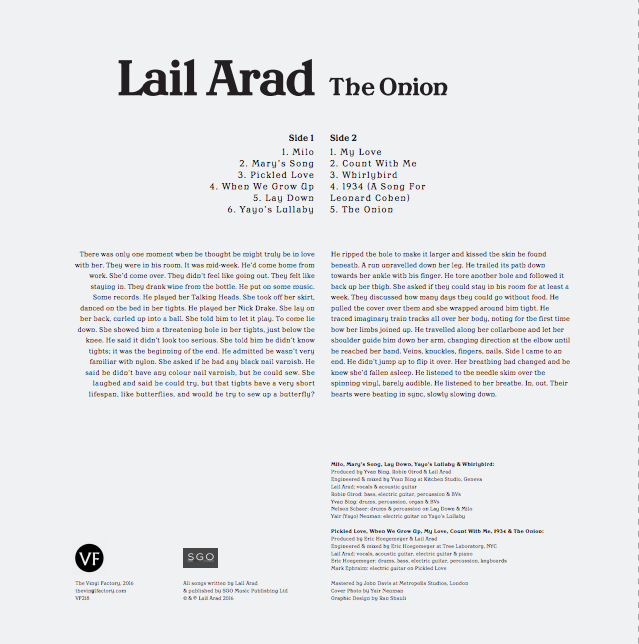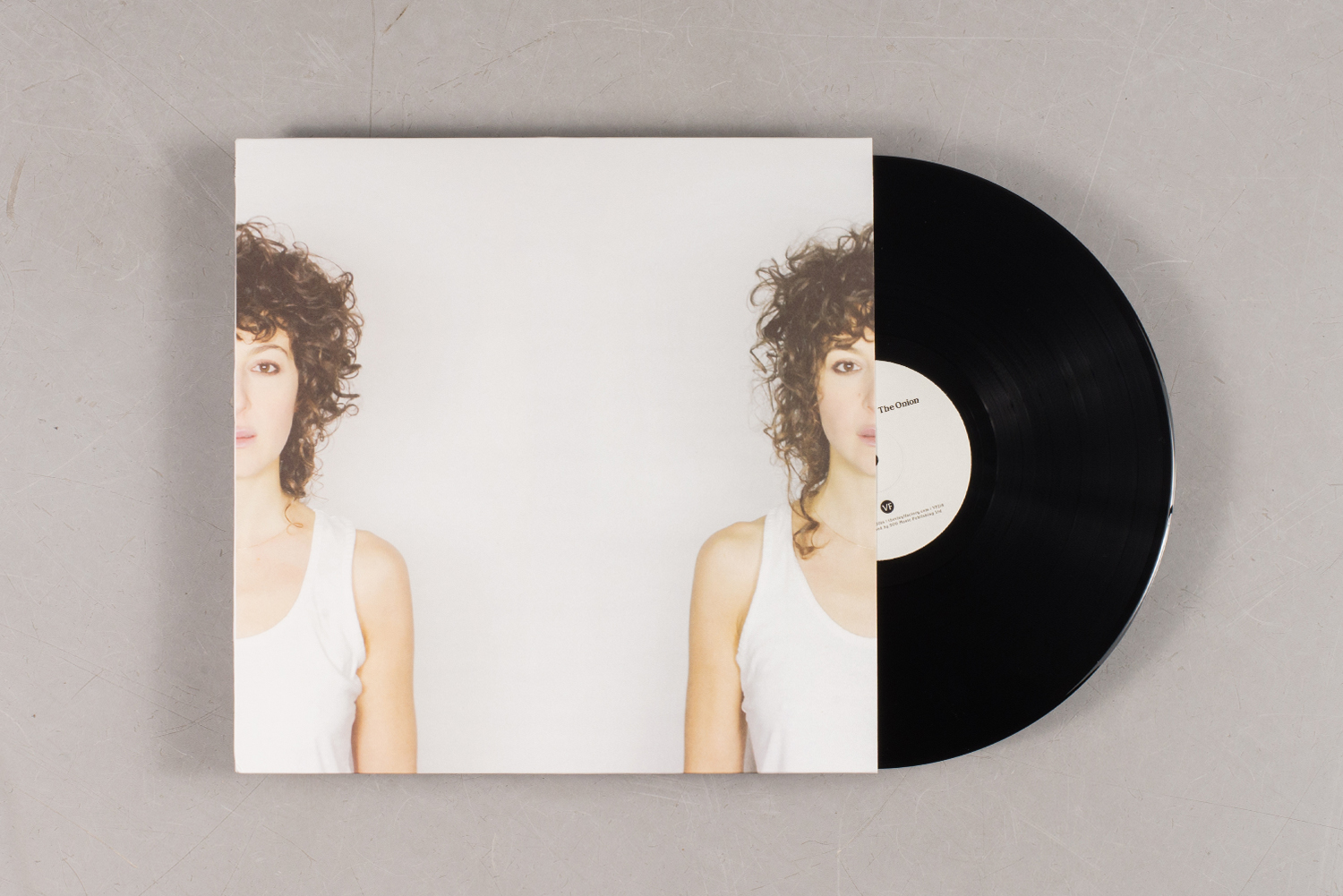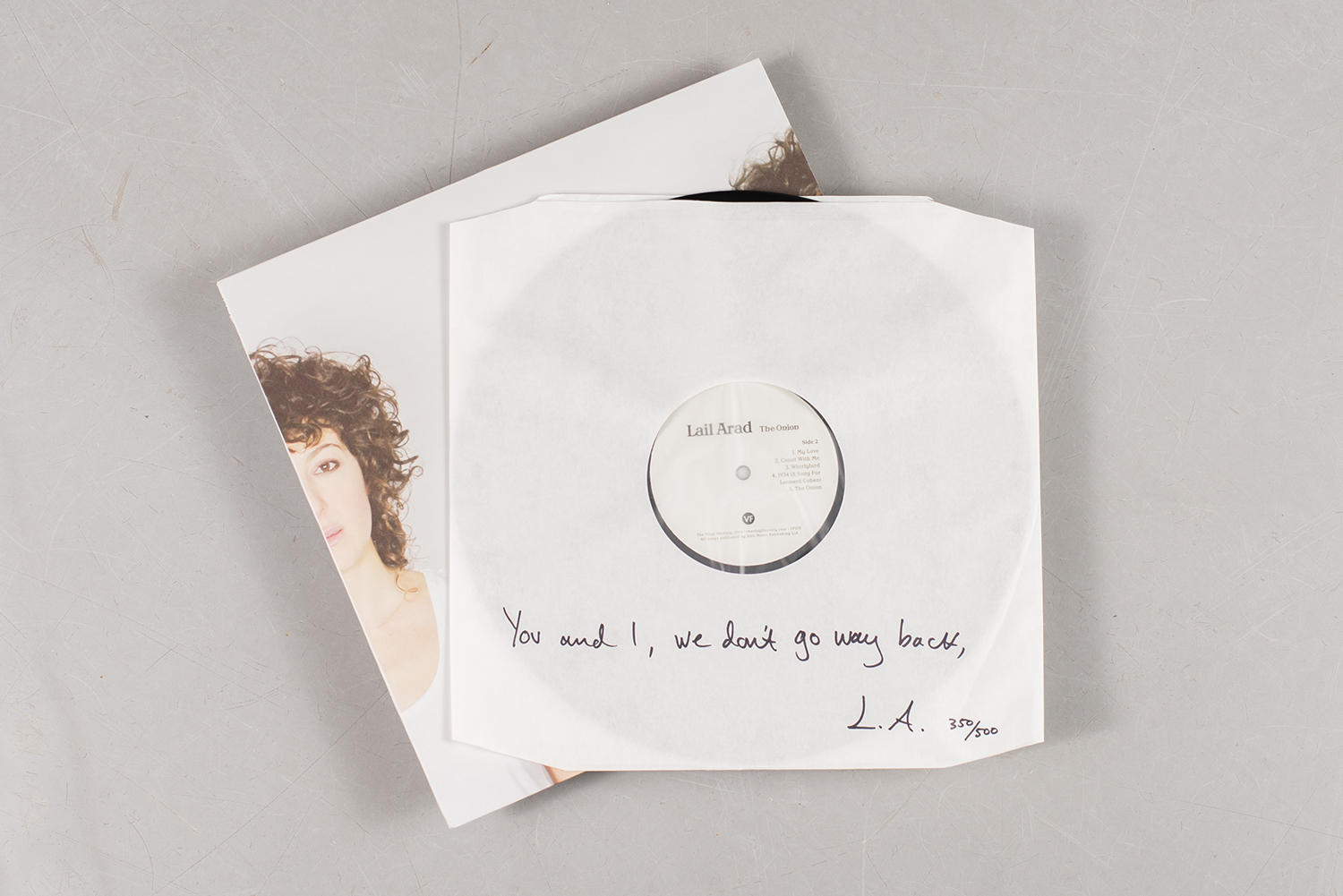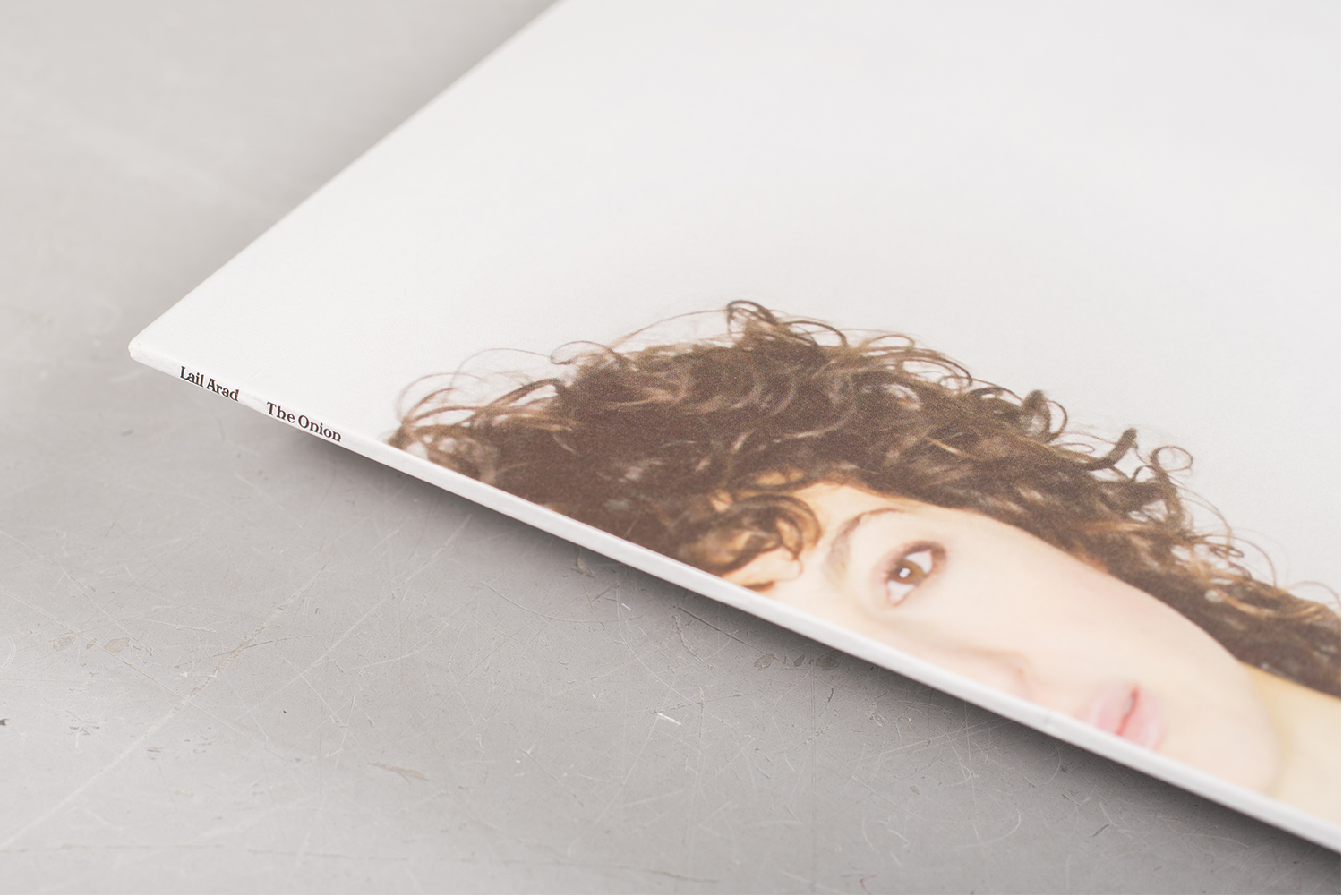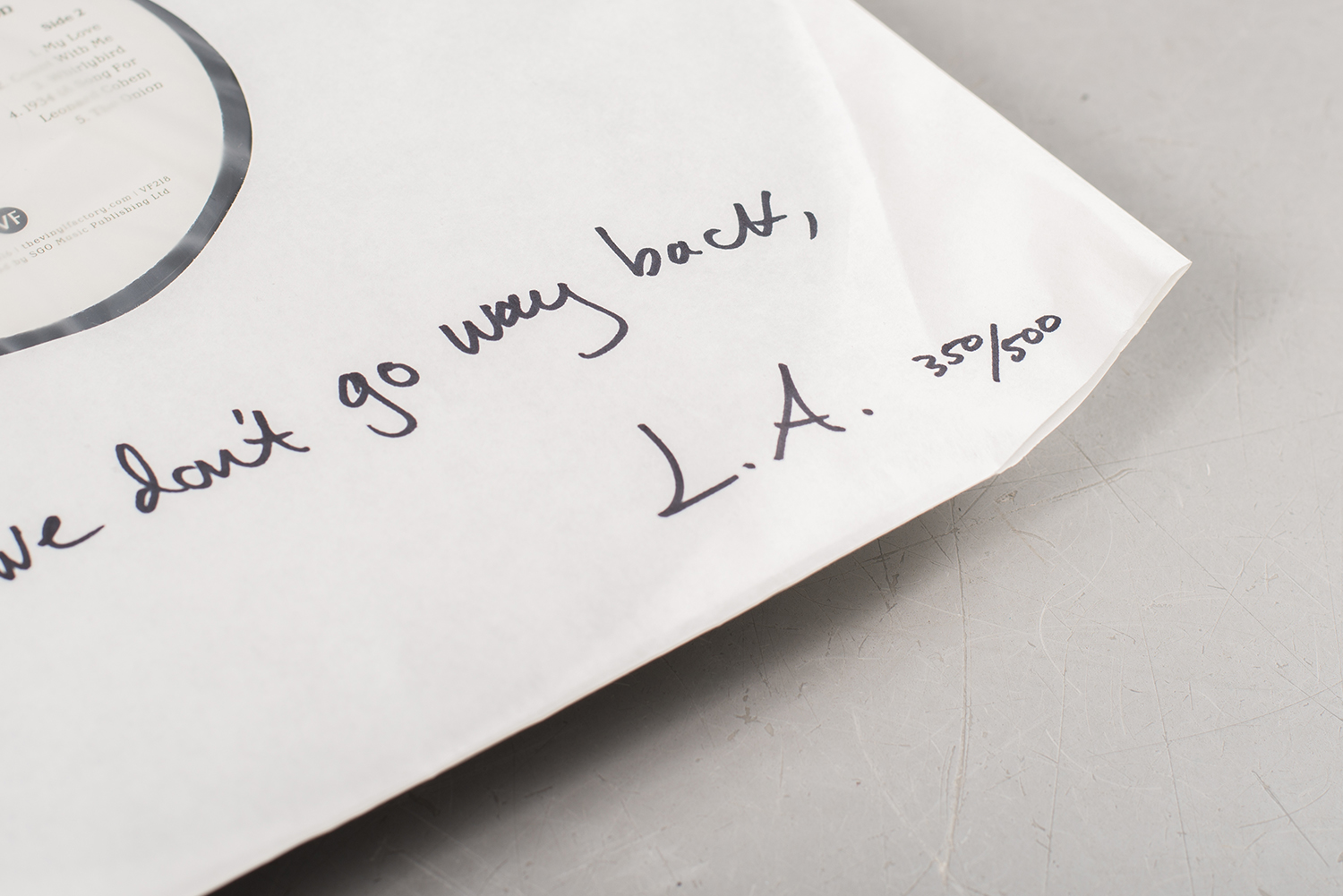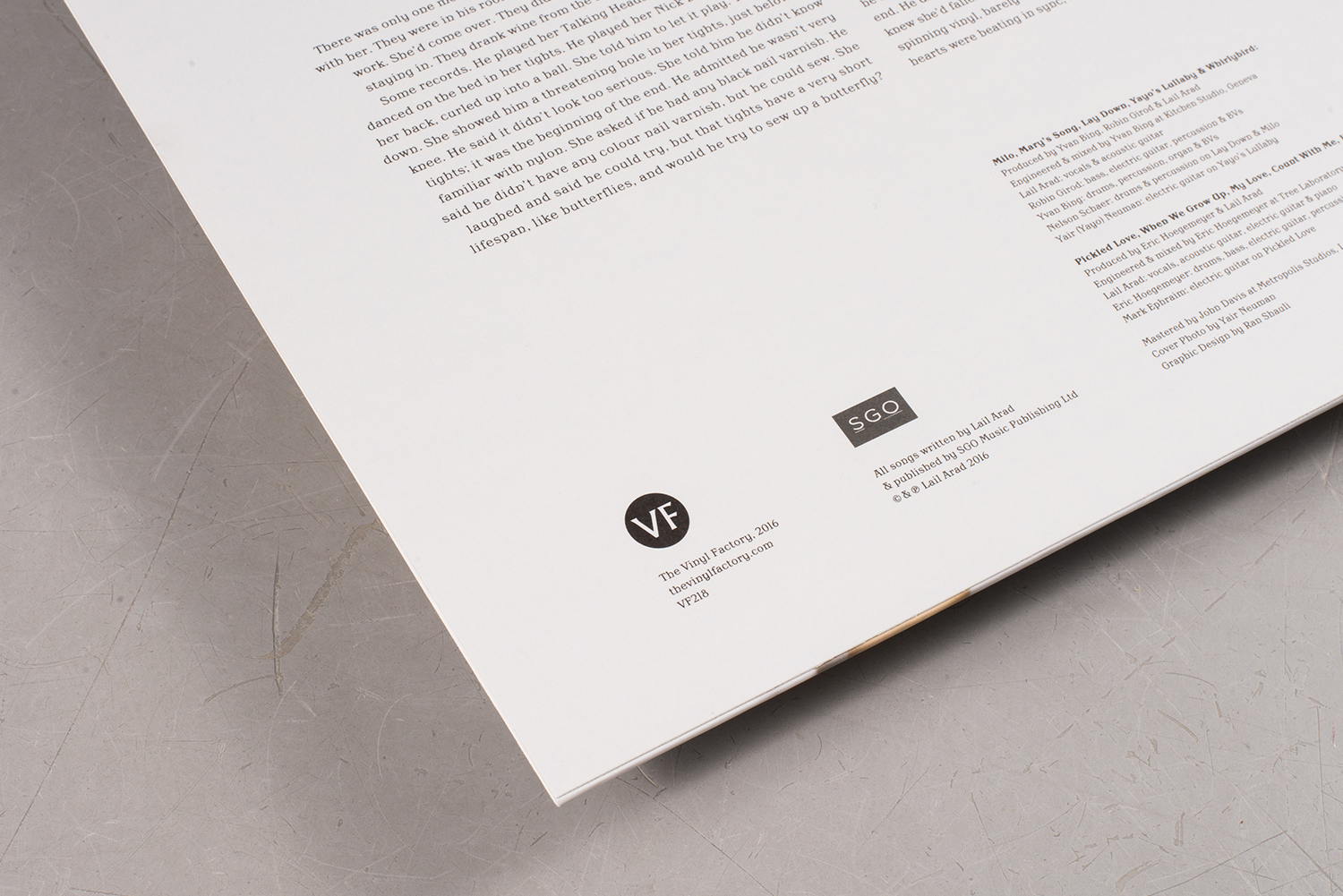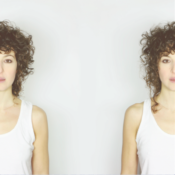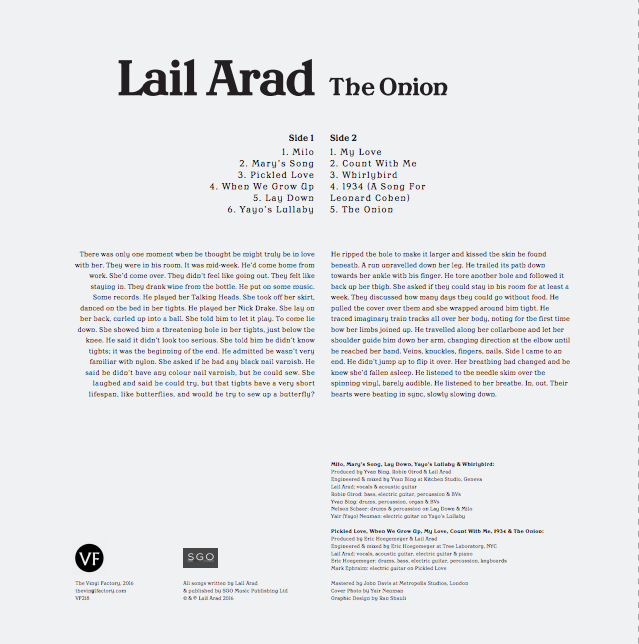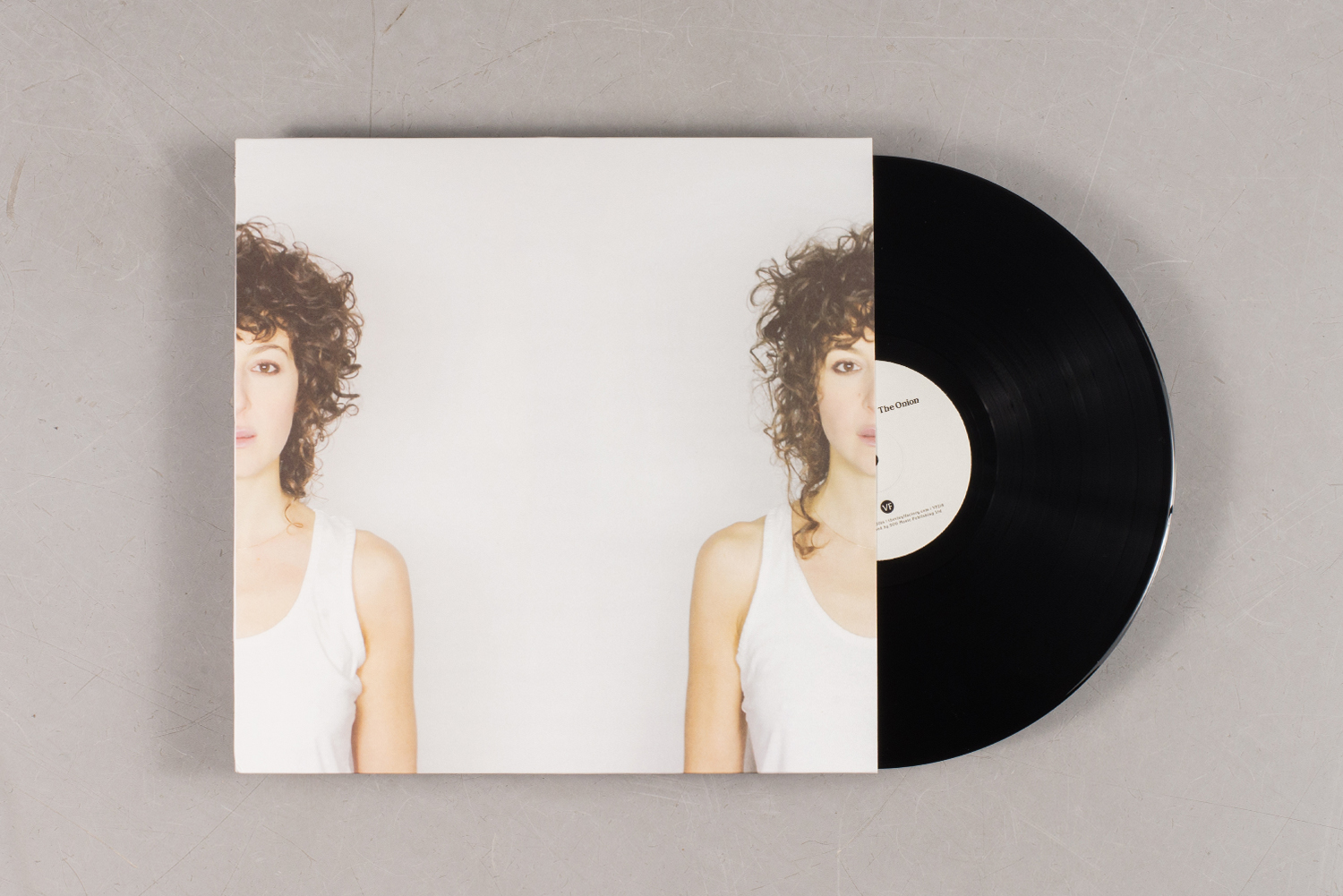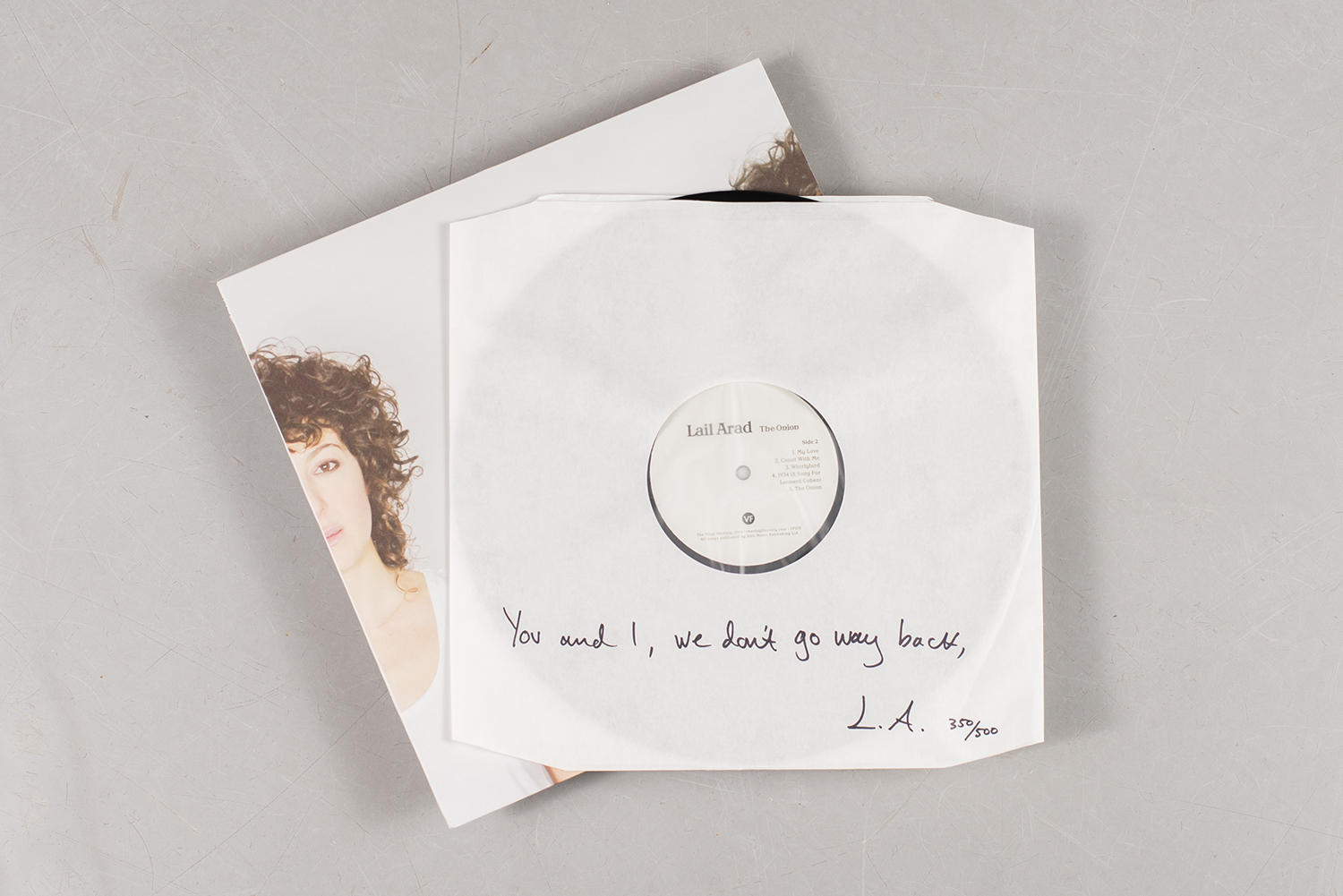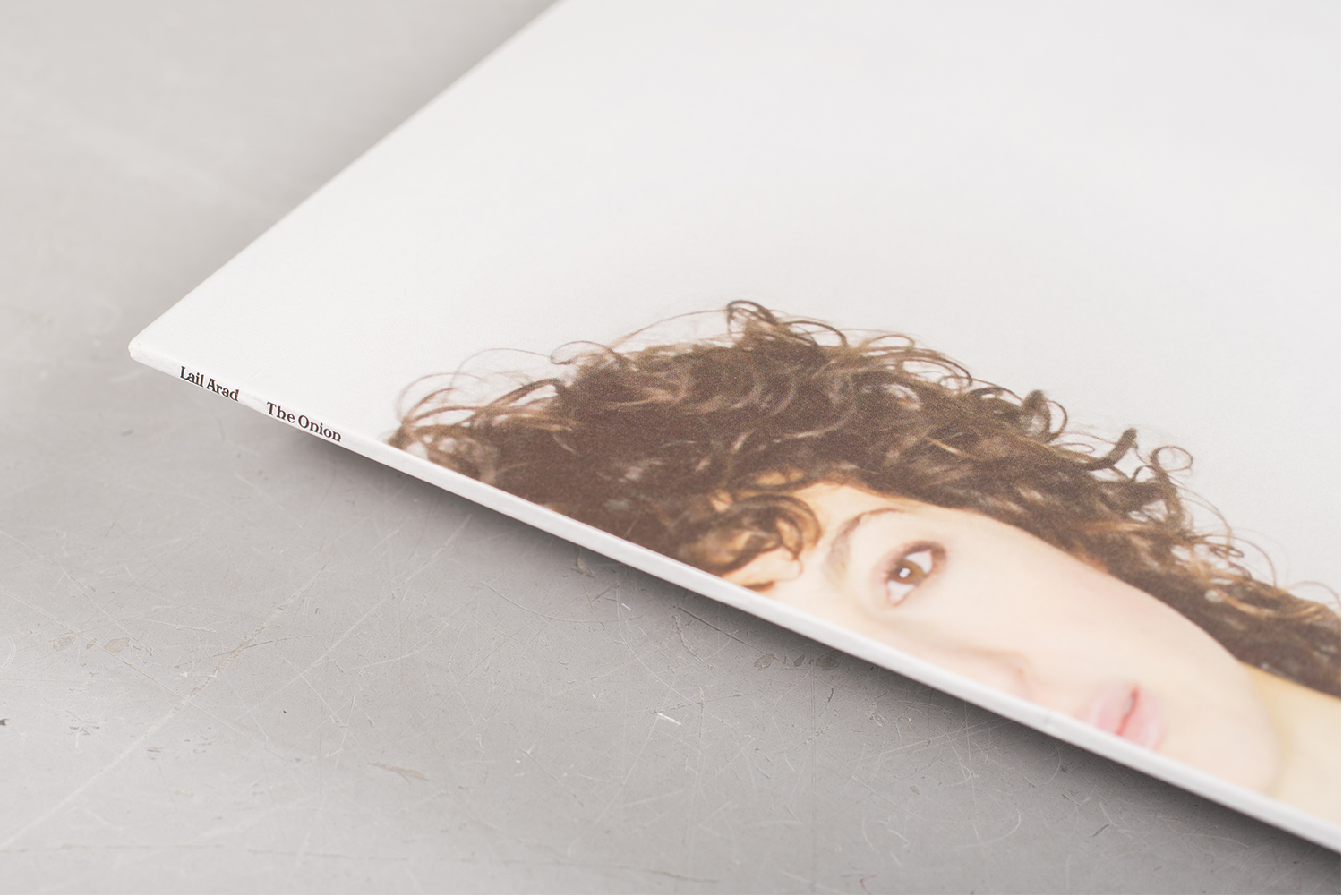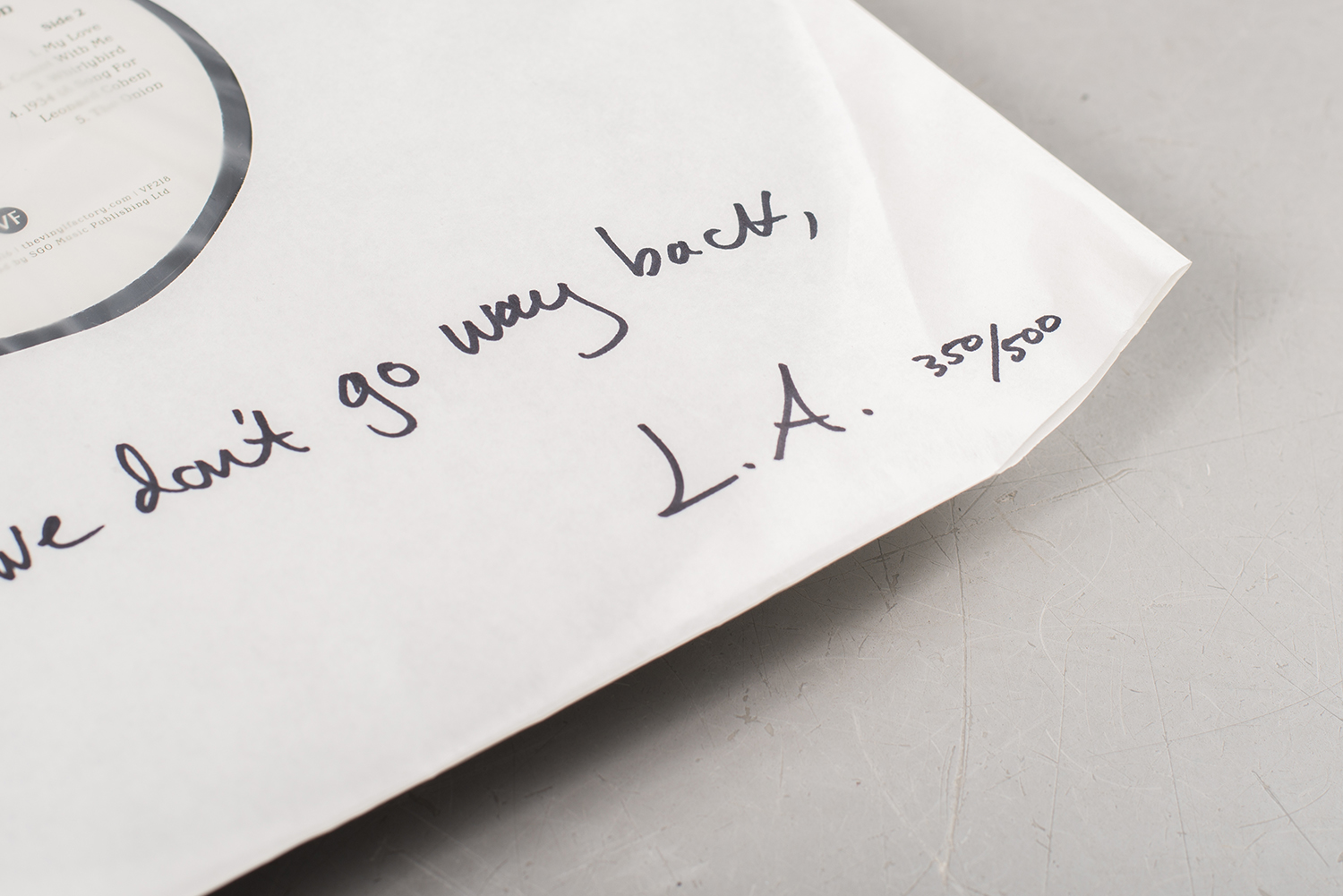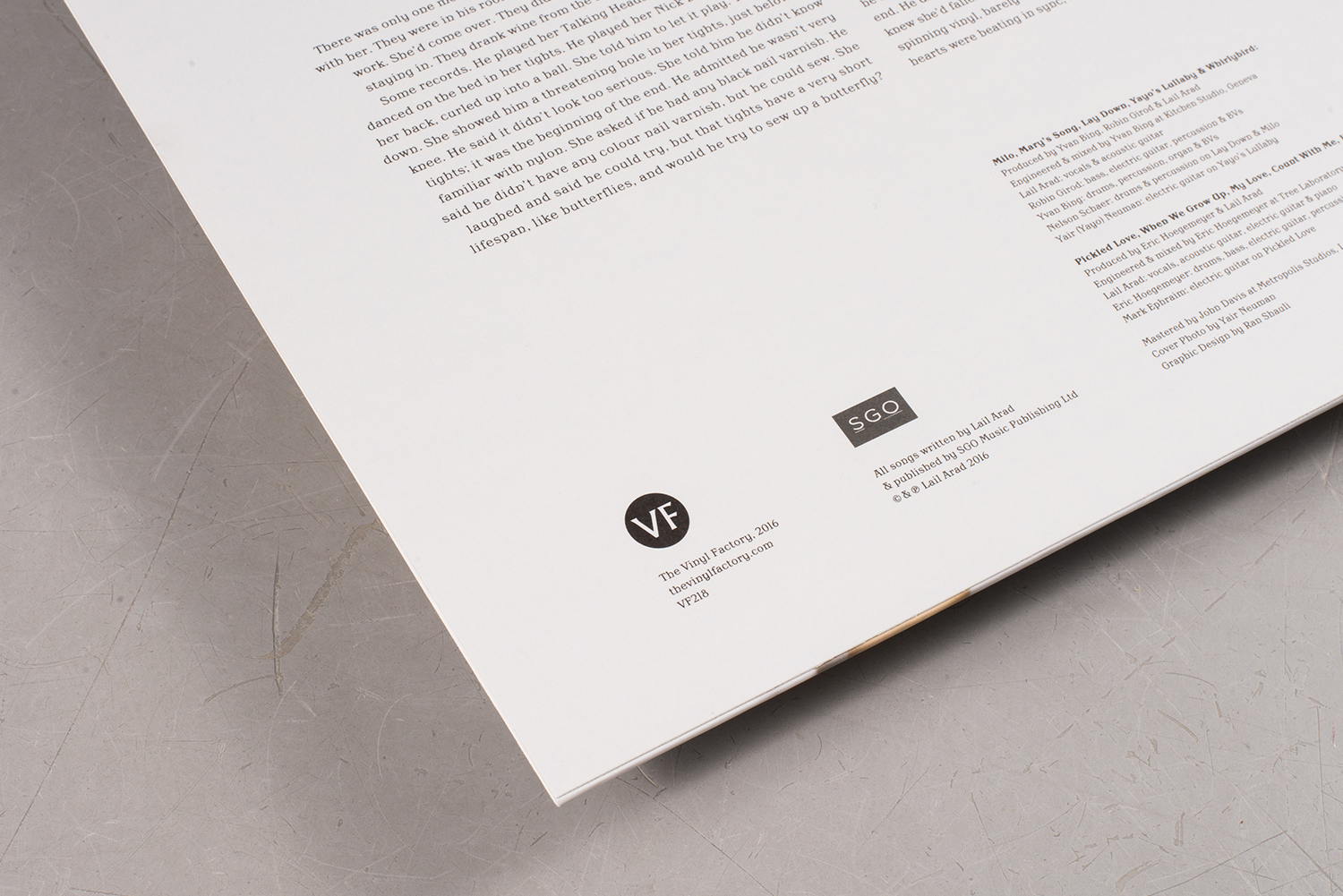 * Lyrics from the album hand-written by Lail on each inner sleeve.
* Hand-signed and numbered by Lail
* Pressed on 180g heavyweight vinyl
* Housed in a reverse board CMYK printed sleeve
* Artwork by Yair Neuman / Design by Ran Shauli
* Mastered by Metropolis Studios
* Manufactured by The Vinyl Factory
* Ed. of 500
The album release has been preluded by a run of teaser tracks and videos; The latest being Lay Down, which sees Lail take a late night stroll through London, shot by photographer Flo Kohl. Others being the rock'n'roll candour of recent single When We Grow Up, the endearingly witty Milo and a dashing ode to songwriting hero Leonard Cohen 1934 (A Song For Leonard Cohen) – which together gained radio support from the likes of Jarvis Cocker (6 Music), John Kennedy (Radio X) and Mark Radcliffe (Radio 2).
After sell out London shows and also opening for the likes of Herman Dune, Jeffery Lewis and Stornaway, Lail now announces her 2016 tour:
June 12th – Brixton Electric – opening for Television
July 21st – Whitechapel Gallery (Mary Heilmann Exhibition)
July 22nd – Festival De La Cour Denis (France)
July 24th – Secret Garden Party
July 29th – Port Eliot Festival
Aug 10th – The Roundhouse – Ron Arad's Curtain Call – opening for Matthew Herbert
Sept 2nd – End Of The Road
"A cool-as-hell depiction of youthful insecurity matched to infinite possibility"
Clash
"With hints of Courtney Barnett, Jonathan Richman and even Lou Reed's solo work, Lail is one to keep an eye on."
The 405
"Sparky melodies and lyrics full of warm wit and wry domesticity"
Time Out
The Vinyl Factory proudly announces Lail Arad's second album, 'The Onion'. Co-produced between a snowy winter in Geneva and a summer heat wave in NYC, the album showcases a striking marriage of assured maturity and childlike spirit.
On each of the 500 inner sleeves, Lail has hand-written a unique lyric from the songs in the album. These lyrics have also been published by The Society Club into a limited edition lyric book for the release.
Tracklist:
Side 1
1. Milo
2. Mary's Song
3. Pickled Love
4. When We Grow Up
5. Lay Down
6. Yayo's Lullaby
Side 2
1. My Love
2. Count With Me
3. Whirlybird
4. 1934 (A Song For Leonard Cohen)
5. The Onion
The album is available on vinyl and digital release