Published on
December 31, 2018
Category
Features
A record year.
Following our end of of year round-ups, which have featured all manner of records, reissues, books and technology, we turn our attention to the format itself, looking back at some of the year's definitive news stories.
Over the past twelve months, as other physical formats dwindled in popularity, vinyl sales have continued to top recent highs, with new technology and pressing plants reflecting a growing confidence that the boom in sales over the last decade is sustainable.
Keeping track of technological advancements in record pressing, listening and buying trends across record shops and other spaces, new and extravagent turntable deisgns, and a few of the year's more gimmicky developments, we've split our round-up into five sections and offered a few predictions of where we see things going in 2019.
---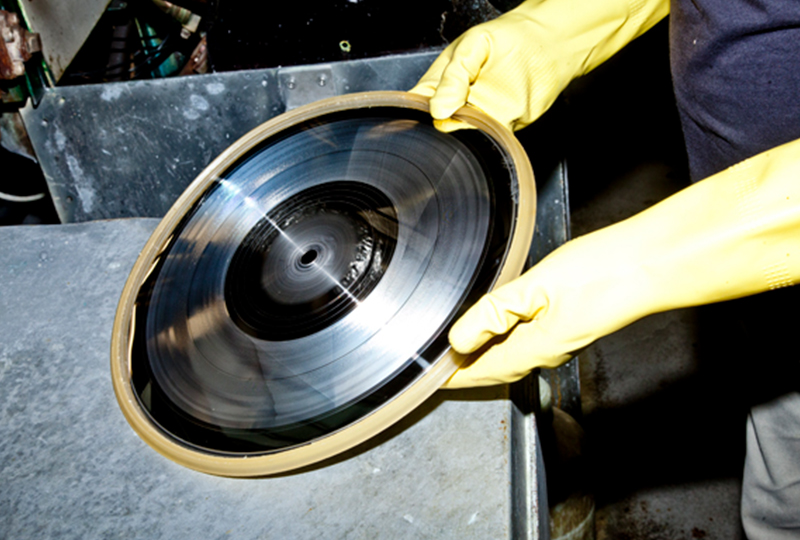 Pressing plants and technology
This year saw another increase in the number of pressing plants operating worldwide, building on the previous year, which saw new vinyl manufacturing facilities opening on five continents.
Joining them in 2018, was the news that vinyl production would return for Chicago for the first time in 20 years, with the opening of Smashed Plastic. This was followed later in the year with the news that Liverpool's legendary Jacaranda venue would open a pressing plant in 2020.
While Chicago's Smashed Plastic was the lastest plant to adopt the use of Viryl Technologies' new WarmTone presses, it was a further development from the Canadian company which stole the headlines. Billed as a "global online pressing plant", the company unveiled PhonoHive, streamlining distribution by allowing labels to have portions of orders pressed at plants around the world. You can read about it in more detail here.
Another technological development in 2018 saw the much-hyped "HD Vinyl" take a step closer to reality. While much is still to be clarified, we investigated the company's suggestion that the technology could "dramatically increase the quality, lifespan, and fidelity associated with traditional vinyl LPs", speaking to Rebeat (the company behind HD vinyl) founder Günter Loibl. You can read the interview in full here.
---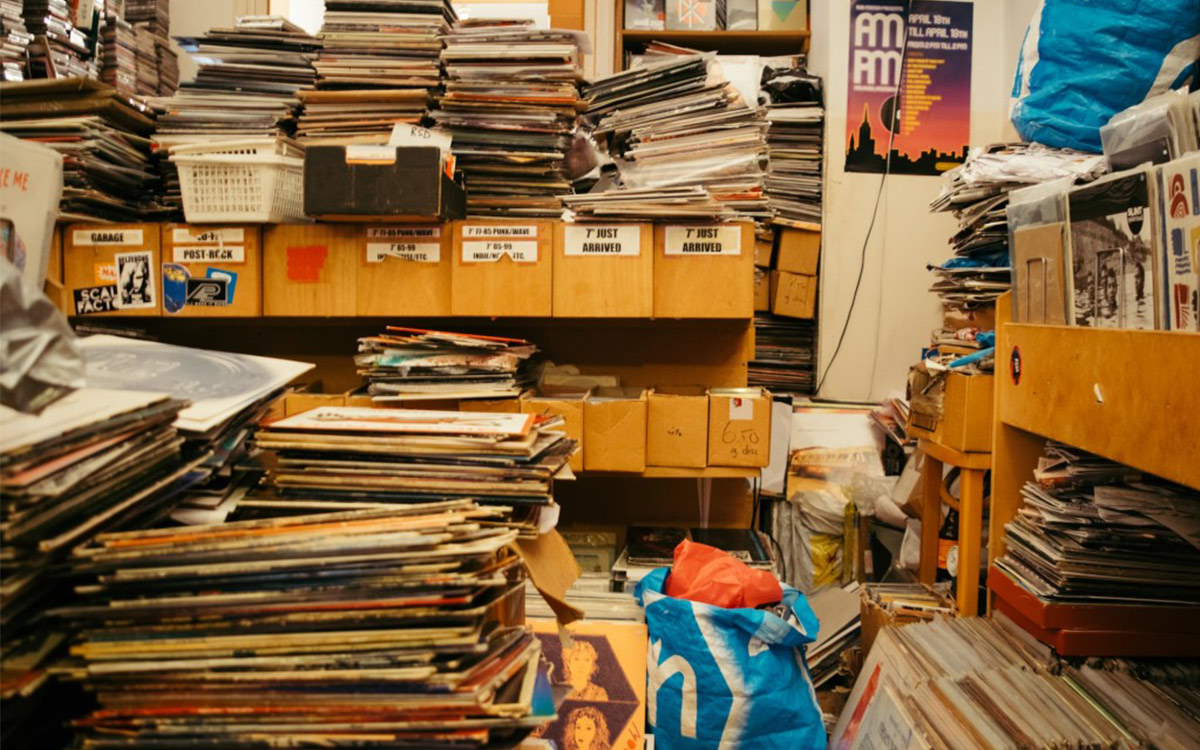 Record sales
Physical record sales out-sell digital downloads. This wasn't a bad headline to start the year, and despite some resevrations about further viable growth in vinyl sales, similar news conitnued to trickle in throughout 2018.
In April, Record Store Day 2018 vinyl sales hit an all-time high, although sentiment towards the event remained somewhat divided.
Mid-year reports echoed these sales trends, with CD revenue plunging by 41.5% as vinyl sales continued to report record growth.
Meanwhile, over 7.6 million vinyl LPs were sold in the US during the first half of 2018, a 19.7% increase from the same period in 2017.
In the UK, Arctic Monkey's Tranquility Base Hotel & Casino became the highest selling vinyl album in a single week in the last 25 years, shifting 24,500 copies in seven days.
There was also some movement in the re-sale market, with Discogs finally integrating its marketplace feature into the app, before reporting that second-hand and rare records were getting more and more expensive.
However, it wasn't all up in 2018, as turntable stales from previous years posted a 5% decline – a statistic that wasn't altogether surprising, and shouldn't be too worrying, given the proliferation of cheap and destructive suitcase sales in recent years.
And so, on to turntables.
---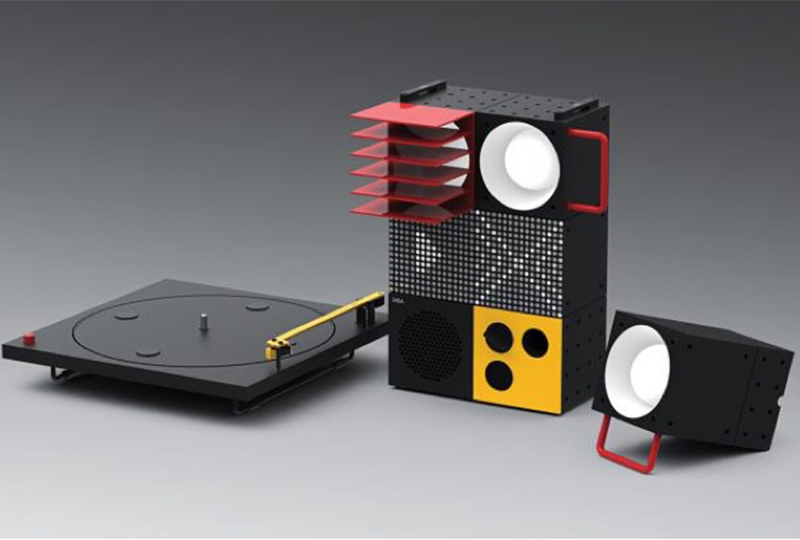 Turntables
There is now more choice at every level for turntable buyers, and in 2018 we saw developments go in all directions. While some high-end manufacturers like McIntosh, Mo-Fi and Luxman sought to reach down with more affordable models, Technics went in the other direction, unveiling the eye-wateringly expensive, meticulously engineered SP-10R and SL-1000R reference models.
At the lower end, budget maker Fluance sought to play Technics at their own game, presenting a set of 'reference' turntables, all of which came in under $500. Pro-Ject also returned with a set of new offerings – the S-Audiophile and the all-in-one Jukebox S2.
2018 also saw a number of brands take risks with their designs. As the Mag-Lev 'levitating' turntable was finally sent to distributors, there was also news of Kickstarter campaigns to launch a new modular, 3D-printable deck and an egg-shaped turntable for which you could design your own plinth. The former remains on course to reach its target, whereas the latter fell flat.
Elsewhere, while the Zephyr Apollo failed to take off, the portable DUO Turntable with a detachable bluetooth speaker will now go into production, giving IKEA's new audio collaboration with Teenage Engineering a run for its money as far as minimal designs go.
One deck that certainly wasn't minimal was the Metaxas and Sins concept deck, adding the turntable to its range of extrovert, retro-futurist hi-fi gear.
There were also cartridge developments in 2018. As Shure discontinued its range, Audio-Technica stepped up, announcing a new set of entry-level cartridges.
---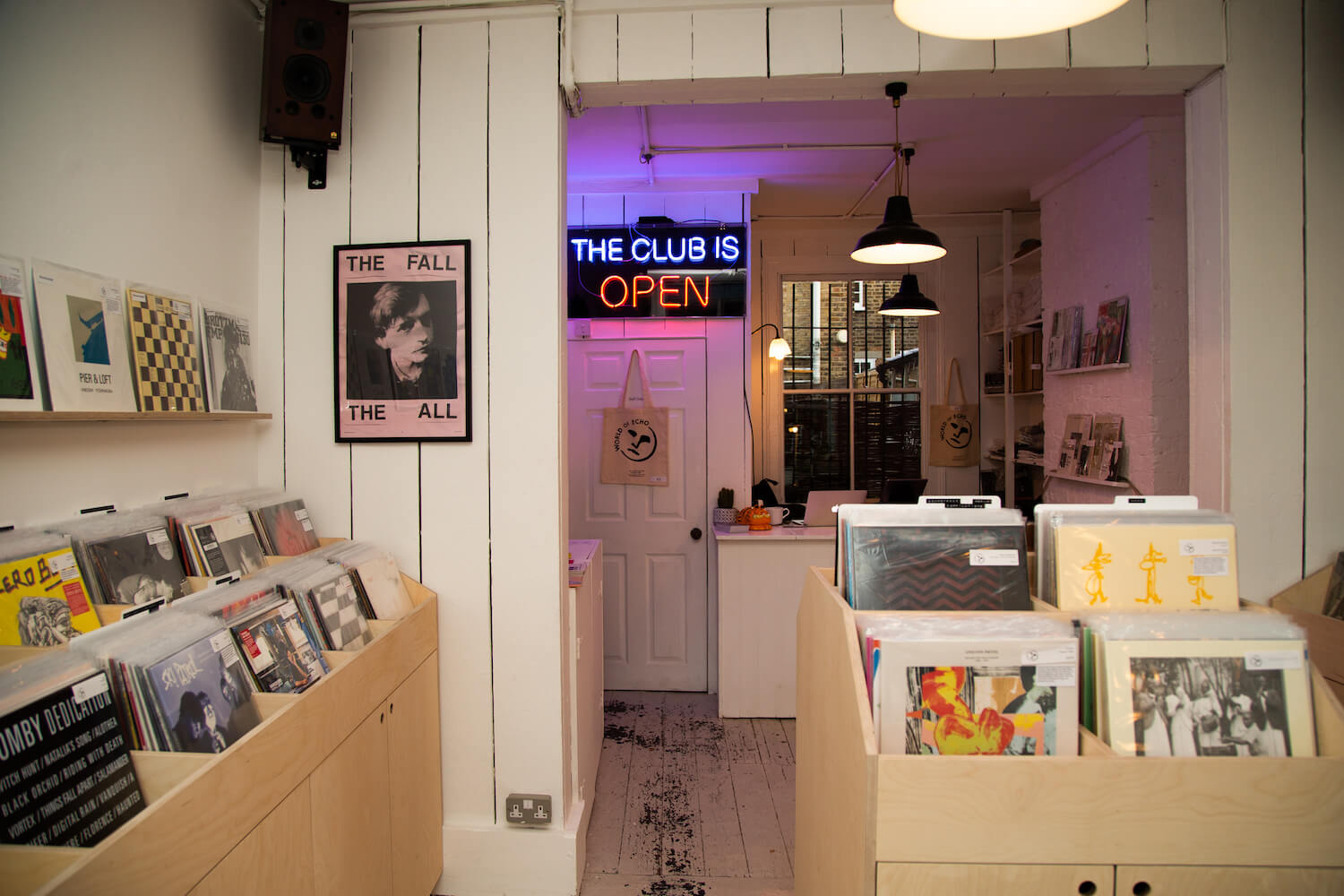 Record shops etc.
Just hours before writing this feature, we learned that UK music retail institution HMV was going into administration for the second time in six years. And while news on the high street was pretty bleak in 2018, things weren't so bad for independent record shops, with London boasting three new openings in a matter of weeks in November this year.
While specialist and independent shops continue to do their best to insulate themselves from high street trends, 2018 also saw another boom in so-called "audiophile venues" – bars, restaurants and clubs that put an emphasis on high-quality sound.
In London, pop-up space Moonglow sought to recreate the feel of a Tokyo jazz bar, while Dalston neighbours Brilliant Corners unveiled a new home for their Giant Steps sound system in Hackney Wick. Listening bar Spiritland also announced a new venue in London, while further afield, Stones Throw opened a vinyl bar, complete with in-house record collection.
---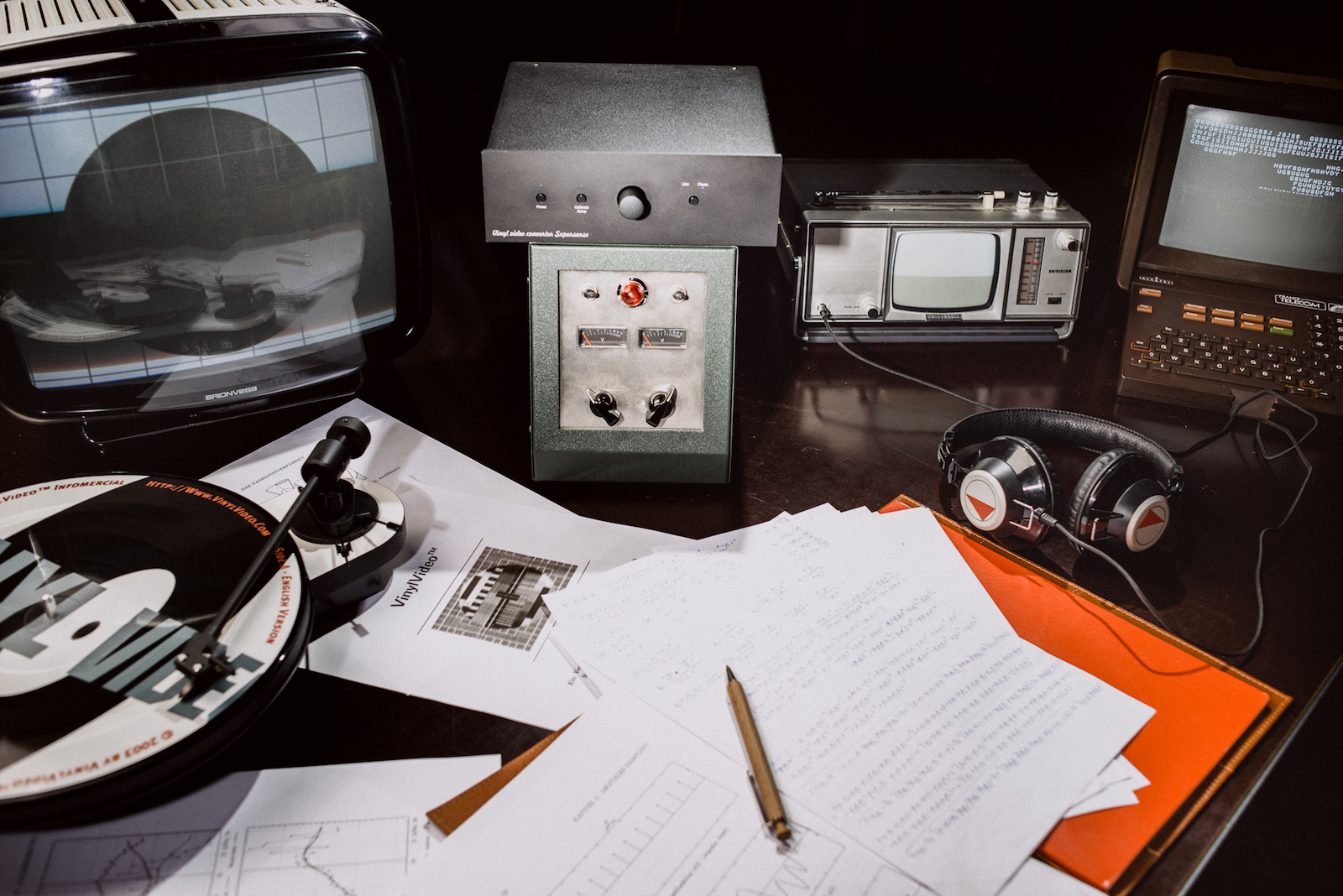 Gimmicks and oddities
Finally, we turn to the year's sillier developments. In 2018, it was impossble to avoid the feeling that some things just didn't need to be pressed on vinyl – not least a new series of audiobooks, or Alan Partridge's complete 1990s Radio 4 series Knowing Me, Knowing You.
Elsewhere, one company thought they could remedy the (supposed) ills of scratching with a catridge by intoducing the Phase, a new device that allows you to DJ without the use of a needle.
And then there was Vinyl Video, a truly obsolte form which involves encoding visual matter onto vinyl records, disinterred from one of the dustier corners of the 1980s by Austrian company Supersense.
---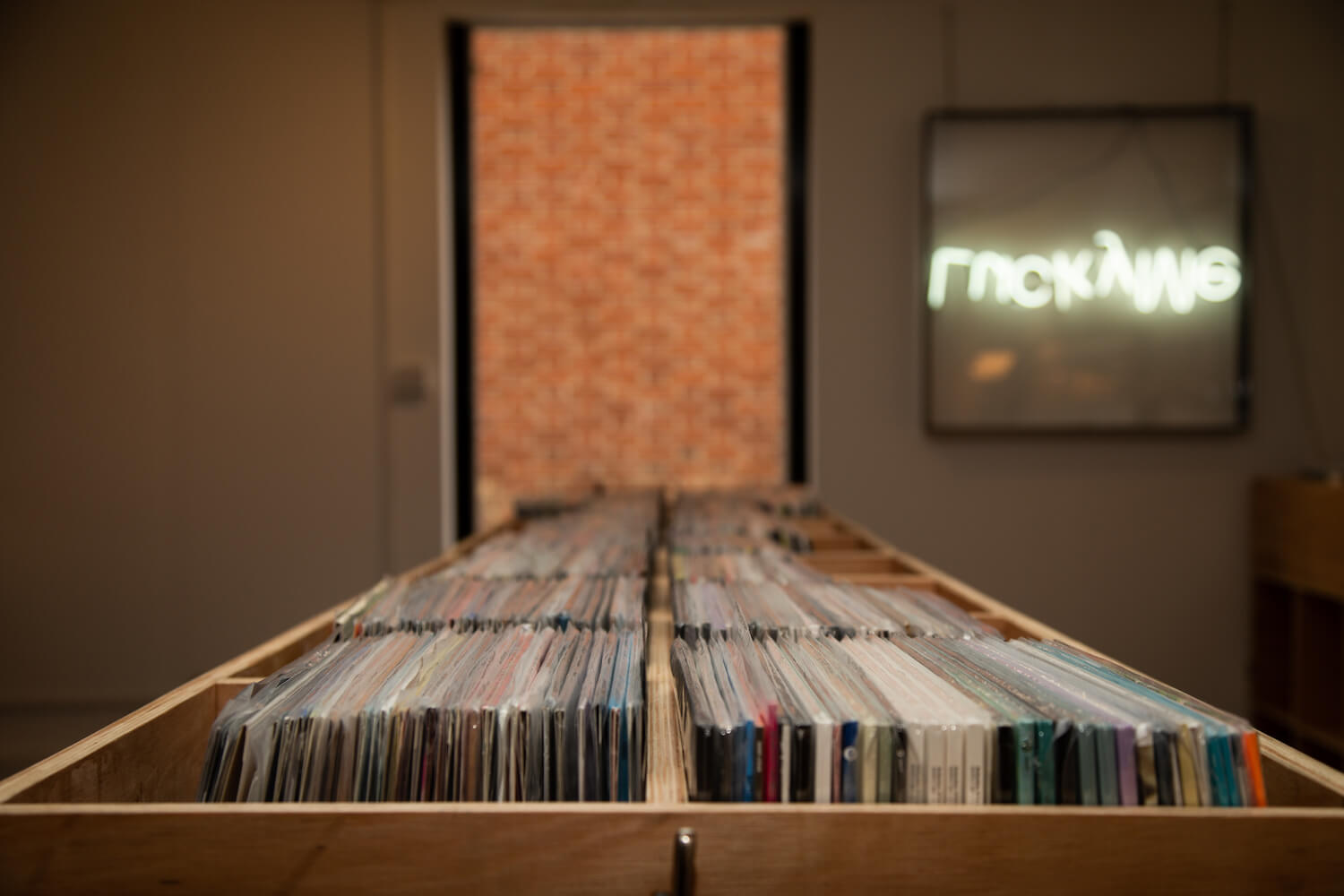 A few thoughts for 2019
So, where to next? As the last twelve months have shown, vinyl is no longer being treated as either a dormant format or flash-in-the-pan trend, with the continued development of new technologies and turntables reflecting consistent sales figures. As such, we expect 2019 will see much of the same, as new pressing plants and greater options for labels hopefully begin to alleviate pressure on manufacturing to bring down waiting times.
With production bottlenecks still a major issue, vinyl-based institutions like Record Store Day have a duty to begin curating and refining their offerings. As prices for albums, both new and reissued, continue to creep upwards consumer fatigue will also be a factor. One record shop told us earlier this year that the proliferation of reissues means buyers are now being offered upwards of four decades worth of music at any one time, with new music often falling by the way side. Addressing this will be critical in whether small labels still feel confident pressing and selling records, and for that DtC platforms like Bandcamp can play a big role.
In the UK at least, Brexit remains the big uncertainty, and as addicted as many of us are to buying records, the vinyl industry will be hit along with every other if no deal is reached.
But we couldn't possibly end of that note. Thank you to everyone who visited The Vinyl Factory online magazine in 2018 and we look forward to sharing loads of exciting developments with you in 2019.
---
Find out what moved us, in The Vinyl Factory's full end of year music round-ups below:
Our 50 favourite albums of 2018 
Our 20 favourite 12″s and EPs of 2018
Our 10 favourite 7″s and 10″s of 2018
Our 30 favourite reissue albums of 2018
Our 12 favourite reissue singles of 2018
Our favourite soundtracks of 2018
The 15 best turntables of 2018
The best amplifiers of 2018
The best speakers of 2018
The best headphones of 2018
A guide to the Japanese reissues of 2018
A guide to UK jazz in 2018