Published on
July 9, 2018
Category
News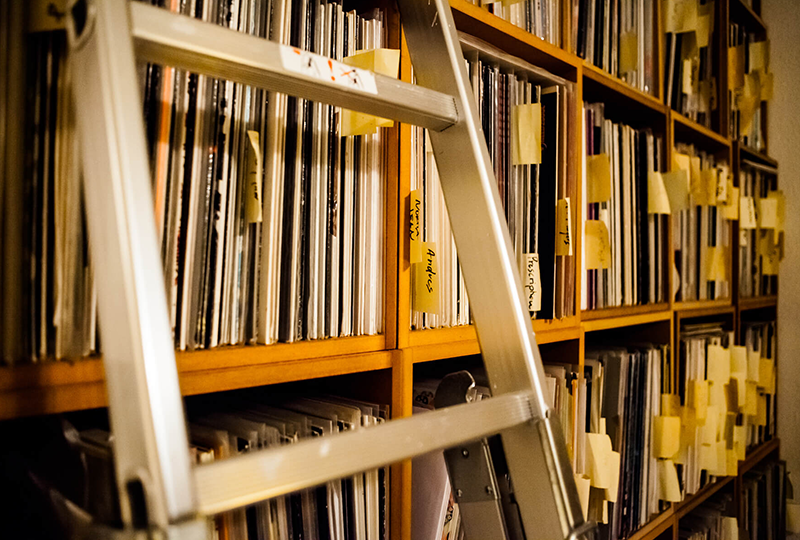 A 19.2% increase from the same period last year.
Vinyl LP sales in the USA hit record numbers during the first half of 2018, reports Nielsen Music.
Read more: Our 20 favourite albums of 2018 so far
Over 7.6 million LPs were sold between 29th December 2017 through the 28th June 2018, a 19.2% increase from the same period in 2017.
Nearly 1 million of those sales – approximately 799,900 – occurred during the week when Record Store Day took place.
Vinyl sales now account for over 18% of all physical album sales in the US, a 5% increase from 2017.
Nielsen also released information regarding the top selling LPs, with Jack White's Boarding House Reach taking the number 1 spot, followed by Kendrick Lamar's DAMN. at number 2, and Guardians of the Galaxy's Guardian's Of The Galaxy: Awesome Mix at 3.
The Nielsen's reporting pertains solely to new releases, which means that the hefty secondhand vinyl sales market is unaccounted for in these figures.
That is to say: don't call it a comeback, vinyl isn't going anywhere.
Check out the list of the USA's top selling vinyl LPs for the beginning of 2018 in full below. (Figures have been rounded by Nielsen.)
1. Jack White – Boarding House Reach – 37,000
2. Kendrick Lamar – Damn. – 30,000
3. Guardians Of The Galaxy – Guardians Of The Galaxy: Awesome Mix – 28,000
4. Michael Jackson – Thriller – 28,000
5. Fleetwood Mac – Rumours – 28,000
6. Panic! At The Disco – Pray For The Wicked – 26,000
7. Justin Timberlake – Man Of The Woods – 26,000
8. Prince – Purple Rain – 25,000
9. Amy Winehouse – Back To Black – 25,000
10. Beatles – Sgt. Pepper's Lonely Hearts – 23,000