The Vinyl Factory's end of year round-up begins here.
With turntables, speakers, amplifiers and headphones behind us, we turn our attention to new music. As in previous years, we're splitting our round-ups by format, beginning with 7″s and 10″s, before exploring 12″s and EPs, and finally albums. And like last year, these lists are framed as 'favourites' rather than 'best ofs' – records that the VF team have enjoyed, returned to and agonised over more than most.
While often the hardest list to compile, 7″s and 10″s offer us the opportunity to explore some of the wider reaches of the musical universe.
Whereas a few decades ago, a run down of the year's best 7″s would be tantamount to a Spotify singles chart, today the relative flexibility and affordability of the 7″ has encourages labels and artists to also be a bit bolder with their use of the format.
Some, like Paul Institute, used the 7″ to provide a physical element to innovative online release campaigns, with a series of four 7″s available for just 24 hours via an oblique digital interface. Others, like Idles, whose new album Joy As An Act Of Resistance took the UK by storm this year, used the format to make a point about inclusivity and community, pairing their pro-immigration anthem 'Danny Nedelko' with a track fronted by Nedelko himself on the flip.
Even genres typically more suited to long-form listening were given space on 7″ or 10″ this year, as Mary Stark's industrial embroidery field recordings or Carmel's glacial ambience showed.
In that sense, this list is something of an unconventional rundown that collects disparate ideas and musical directions in the same place.
Catch up with The Vinyl Factory's full end of year round-ups:
Our 50 favourite albums of 2018
Our 20 favourite 12″s and EPs of 2018
The 15 best turntables of 2018
The best amplifiers of 2018
The best speakers of 2018
The best headphones of 2018
A guide to the Japanese reissues of 2018
---
10. Mary Stark
Industrial Folklore Tapes Vol. III: Film As Fabric
(Folklore Tapes)
The meticulous Folklore Tapes label has been enchanting in small measures for some years now – drawing on pastoral myths, archaic materials and esoteric recording techniques to weave occult and ecological narratives of rural Britain. Taking its practice into the industrial sphere, this beautifully presented 10″ features artist and musician Mary Stark, who examines the relationship between textile manufacturing, cinema and sound. Knitting together documentary interviews, field recordings and stitch patterns – which are transformed into rhythmic drones – Film As Fabric is a work where form and content are in constant negotiation, and as such the 10" gatefold package includes a machine-sewn booklet and a 16mm fabric photogram. – AS
---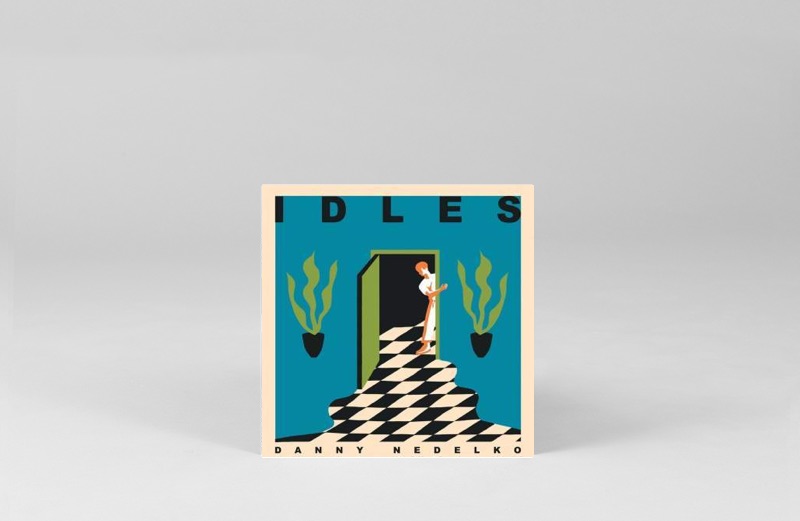 9. Idles / Heavy Lungs
'Danny Nedelko' / 'Blood Brother'
(Partisan Records)
The 7" was made for tracks like 'Danny Nedelko' – Idles' prescient punk-ish fuck-you to the anti-immigrant rhetoric of post-Brexit Britain. A track written for Ukrainian immigrant and friend of the band Danny Nedelko, it's backed by the Nedelko-fronted Bristol outfit Heavy Lungs' 'Blood Brother' – in turn written for Idles' Joe Talbot. A reverb-heavy, internationalist bromance that captures the empathy at the heart of Idles' new album Joy As An Act Of Resistance. – AS
---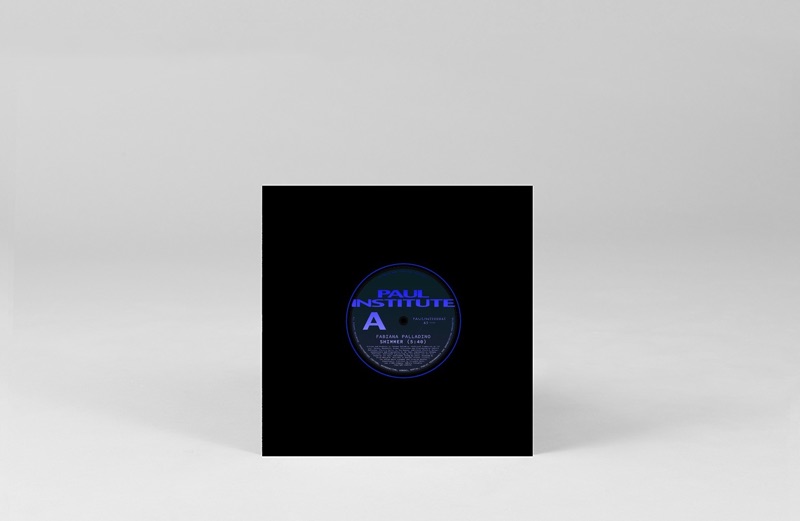 8. Fabiana Palladino
'Shimmer'
(Paul Institute)
Few artists deal in obscurity like the Pauls. Having found a physical home for their Paul Institute project in 2017, brothers Jai and A.K. oversaw the release of four 7"s this year, each limited to 100 copies and available for just 24 hours. Of the four, we've picked Fabiana Palladino's dreamy power ballad 'Shimmer' – an end of nighter for the ages that nods to the epic '80s sound of UK pop. – AS
---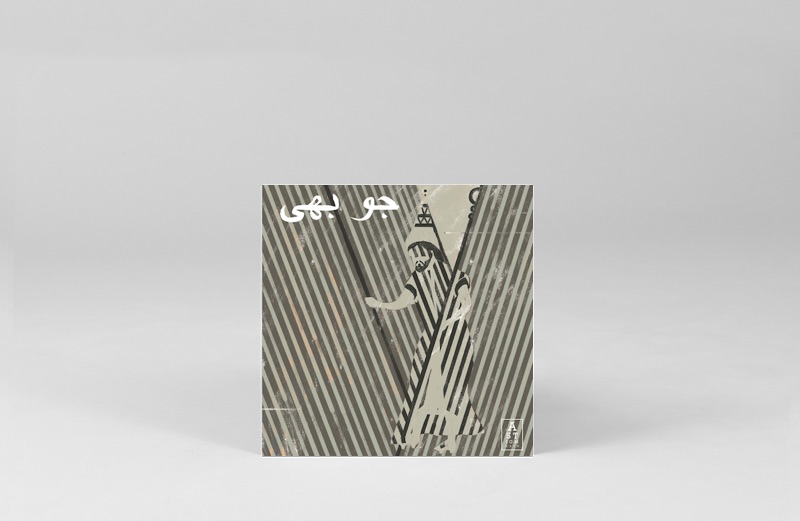 7. Jaubi
'Lahore State Of Mind'
(Astigmatic)
Taking their name from a Komeda Quartet LP, Poland's Astigmatic were always going to offer an unorthodox journey through sound, and their first 7″ comes to us with a conceptual clarity and musical clout that's hard to argue with. Finding themselves in the crowded surrounds of 21st century Lahore, Jaubi trace a societal path back to '90s New York, with a tabla and sitar reinterpretation of Preemo's 'NY State Of Mind' reprise. So far, so far out, but it's the bass heavy B-side remix from Al Dobson Jr which steals the show, reconstructing Illmatic's head-nodding hip-hop with Jaubi's unique instrumentation. Globally informed genre clashing sounds, Astigmatic released two more fascinating records this year, Surly's Polish juke EP Trip To Warsaw, and a shamanic house adventure from Naphta. – PR
---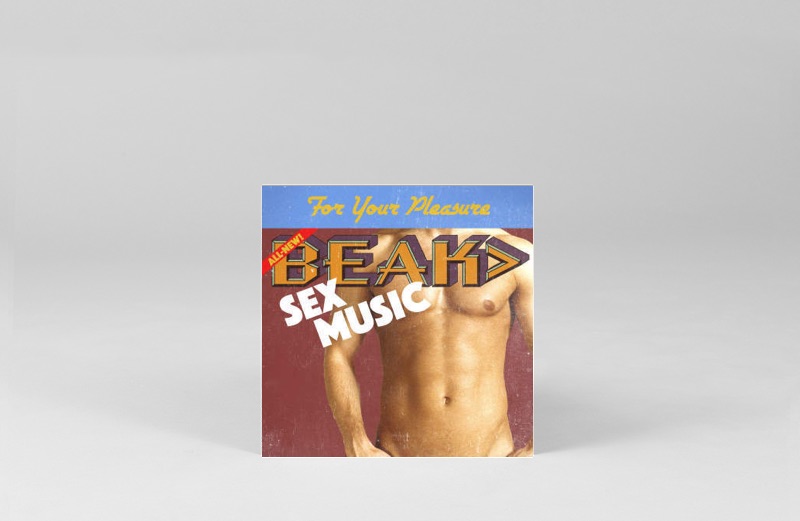 6. Beak>
Sex Music
(Invada)
Though it was only the warm up for the krautrock claustrophobia of the masterful >>> LP, this standalone single from Beak> was a highlight of 2018's early days. Winning this year's Ronseal award for titular precision, 'Sex Musik' is a sleazy smear of slow grinding electronica. Garbled sequences grip your thigh with an On-U intensity, melancholic vocals (think Clinic) represent the inevitable bout of post-orgasmic shame, while the seductive bassline rumbles its way into all your erogenous zones. Born out of basements and back streets, this is dark, dank funk, and it's totally seductive. – PR
---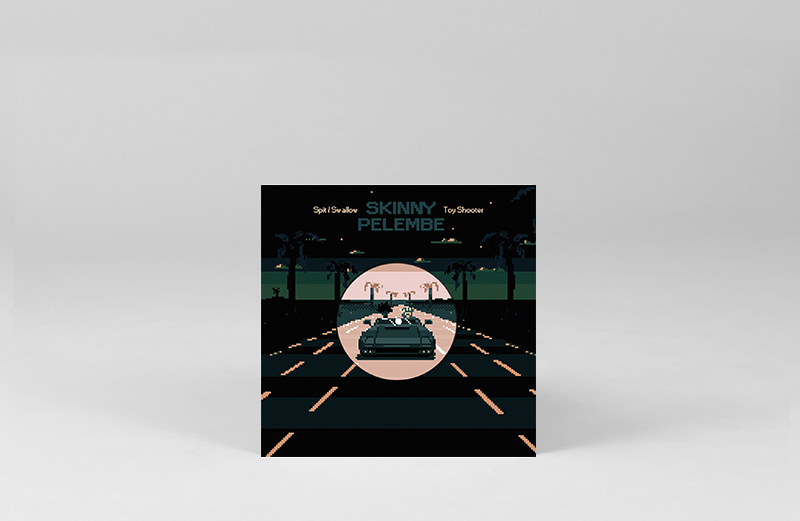 5. Skinny Pelembe
'Spit/Swallow' / 'Toy Shooter'
(Brownswood)
Multi-instrumentalist, singer and producer Skinny Pelembe came onto our radar via a Gilles Peterson's Brownswood Bubblers Twelve compilation last year. Though he went on to release various EPs on the label this year, as well as lend a track to the Future Bubblers 2.0 collection, it's this soulful 7″ that we regularly returned to. A-side 'Spit/Swallow' is a lo-fi love song, hooked around a Yaw-esque chorus. On the flip, 'Toy Shooter' takes things into chopped up electronic realms reminiscent of Wayne Coyne at his best. An exciting twosome, from a young artist we're very excited to watch in 2019. – GH
---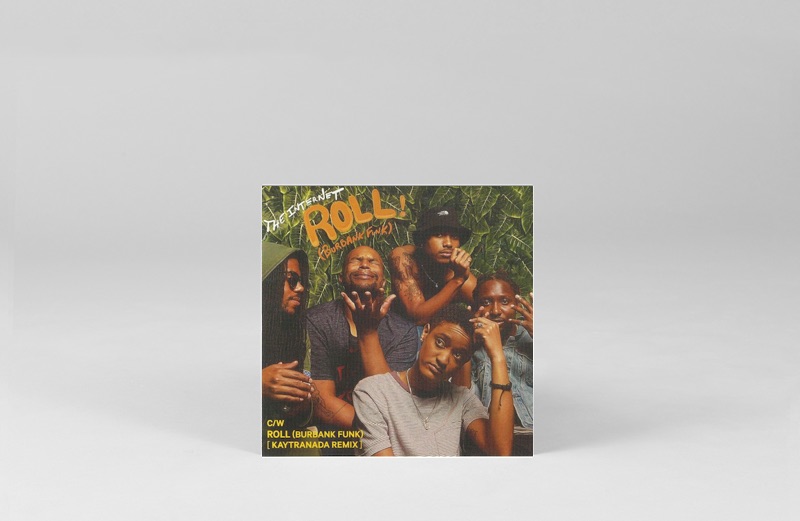 4. The Internet
Roll! (Burbank Funk)
(Sony Records International)
OK, so this may be a Japanese import, but doesn't that just make this 7" pressing of The Internet's Hive Mind stand-out 'Roll! (Burbank Funk)' all the more special? A soft-strutting bass groove that ripples under stoned vocals and a snap-back snare, 'Burbank Funk' is backed by a typically astute Kaytranada remix. A rare 7" of one of the year's funkiest neo soul outings. – AS
---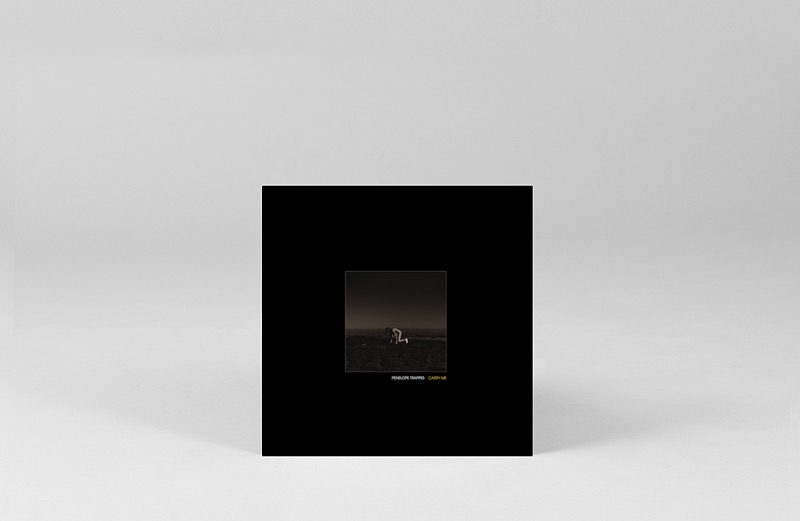 3. Penelope Trappes
'Carry Me'
(Houndstooth)
The centrepiece of her new album Penelope Two on Houndstooth, The Golden Filter's Penelope Trappes released 'Carry Me' as a 7" earlier this year. An ominous, low lit exploration of love, there's a creeping and tender Gothicism to the sound, which is then strung out into a 13-minute drone by Abul Mogard. – AS
---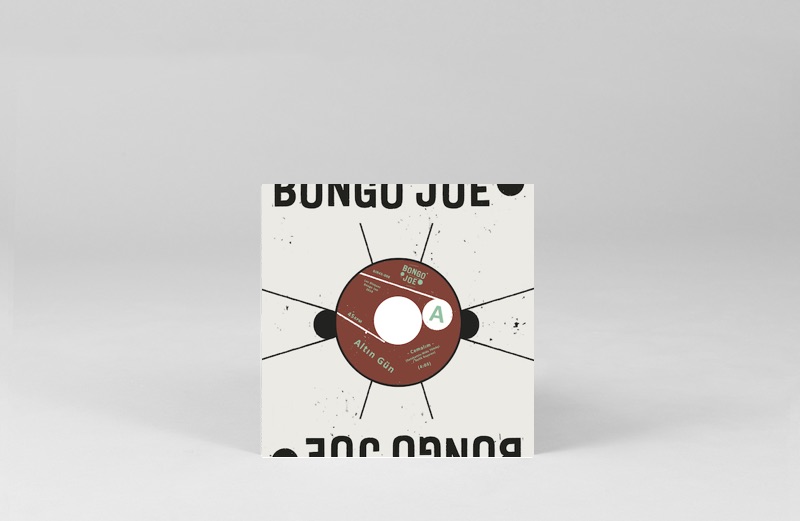 2. Altin Gün
Cemalim / Vay Dunya
(Les Disques Bongo Joe)
In the twelve months since they dropped their debut 7", Amsterdam's Altin Gün have enjoyed an astronomical rise into the upper echelons of the record shop scene, thanks in no small part to the explosive psych funk of their debut LP On. The collaborative vehicle of well-acquainted Dutch musicians Jasper Verhulst, Ben Rider, Gino Groeneveld and Nic Mauskovic, alongside Turkish players Merve Dasdemir and Erdinc Yildiz Ecevit, Altin Gün aim to recreate the heady fusion of '70s Istanbul with a fresh emphasis on the dance floor. This 7" is the perfect introduction to their precise arrangements and propulsive funk, featuring a spangled uptempo interpretation of Erkin Koray's 'Cemalin', backed with the non -album cut 'Vay Dunya' – a spaced out blast of tribal drums, mind-bending synthesis and traditional folk elements. – PR
---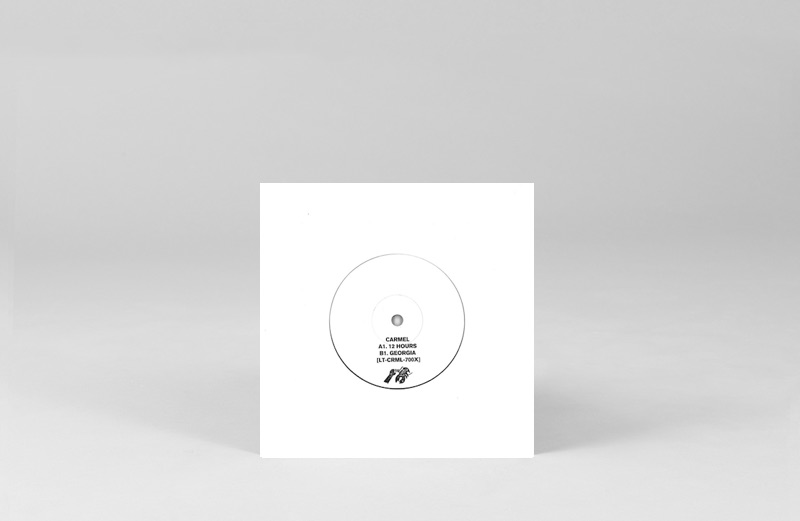 1. Carmel
Georgia
(Lobster Theremin)
Lobster Theremin kicked off its 5th year by releasing over 20 records in 2018 – honourable mentions include TRP's Things Won't Change, Route 8's Come Home, Shedbug's Destination Love, Cyborg 95's Ultratek and Supreems' Close Your Eyes and Feel. But it was producer Carmel's Georgia EP – a duo of beautiful ambient tracks released on 7″ – that won our affections from the start.
A-side '12 Hours' is the more sombre of the pair, its melancholic descents mixed with misty water field recordings, all setting the stage before the B-side steals the show. 'Georgia' has easily been one of our most played tracks of the year, a build of synths soon shrouded with percussive tic tacs. "I can't take it…" chimes the vocal sample before a familiar sci-fi monologue steps in. While these elements aren't necessarily new, the way Carmel weaves them together creates something that's both strangely familiar and sublimely unknown. – GH
---
Illustrations by Daniel Prothero
---