This year continued to radically reconfigure what a soundtrack can be.
As both 2016's The Infinite Mix and this year's Strange Days exhbitions at The Store X showed, the way sound and image interacts is changing. No longer conceived as music to accompany moving image, soundtracks have evolved in recent years to become inextricably entwined with the visual, often transcending narratives to provide a new layer of experience and understanding.
As such, soundtracks are also no longer the preserve of feature films. Whether in Jlin's soundtrack to Wayne McGregor's contemporary ballet, Houndstooth's compilation of interpretations of T.S. Eliot's poem The Hollow Men or Jesu's funereal catwalk accompaniment to Yang Li's A/W '18 fashion show (Virgil Abloh enlisted BadBadNotGood for his bow at Louis Vuitton), 2018 saw artists exploiting the musical potential of increasingly hybrid disciplines.
That spirit of cross-cultural collaboration has also been seen in the commissioning of electronic musicians for major projects, where a Jonny Greenwood soundtrack would be tantamount to a new album from the Radiohead guitarist.
Here though, it's his bandmate Thom Yorke who is featured as one of two soundtracks that also sought to reimagine classic works, with Factory Floor providing a dystopian update to Fritz Lang's Metropolis with the contemporary tools neither the legendary director nor his composer could have possibly imagined in 1927.
As such, the soundtracks featured below are far from a list of the year's biggest films, but instead showcase the unconventional, and increasingly borderless potential of the form, where even Amazon's text-to-speech interface is fair game.
Catch up with The Vinyl Factory's full end of year round-ups:
Our 50 favourite albums of 2018
Our 20 favourite 12″s and EPs of 2018
Our 10 favourite 7″s and 10″s of 2018
Our 30 favourite reissue albums of 2018
Our 12 favourite reissue singles of 2018
The 15 best turntables of 2018
The best amplifiers of 2018
The best speakers of 2018
The best headphones of 2018
A guide to the Japanese reissues of 2018
A guide to UK jazz in 2018
---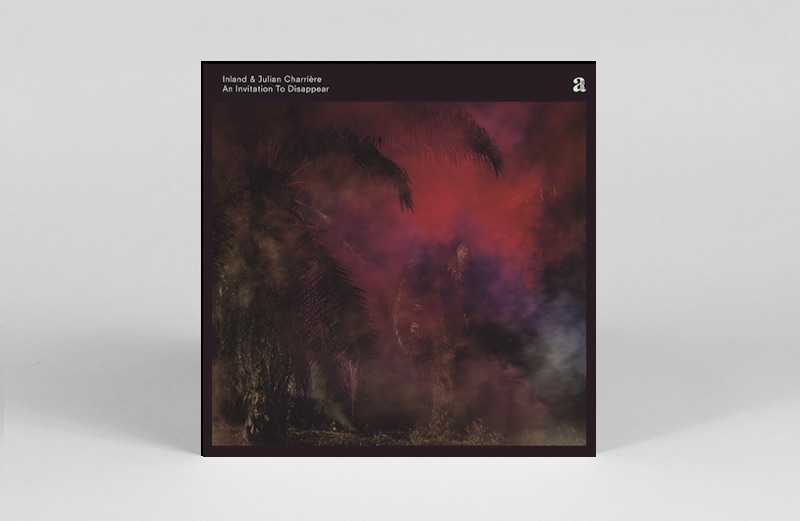 Inland / Julian Charrieré
An Invitation To Disappear
(A-TON)
Created as a response to the 200th anniversary of the Tambora volcano eruption, which plunged the world into darkness and caused a series of extreme weather conditions, An Invitation To Disappear first took shape as Inland's soundtrack to Julian Charrière's film set in an Indonesian palm plantation. For his debut LP, and first release on Ostgut Ton sub-label A-TON, Inland, aka British producer Ed Davenport, reworked the soundscapes and field recordings into 8-tracks, spanning from stripped back, industrial hues of techno to more ambient, lush tropical shades. Its vinyl release also featured a 16-page book with striking photography captured from the film. Taken alone, the album alone could easily have made our favourite records of the year list. Together with the film though, the An Invitation To Disappear soundtrack transformed into far more than the sum of its parts: A mysterious world of crimson, emerald and indigo-hued jungle sounds and visions.
---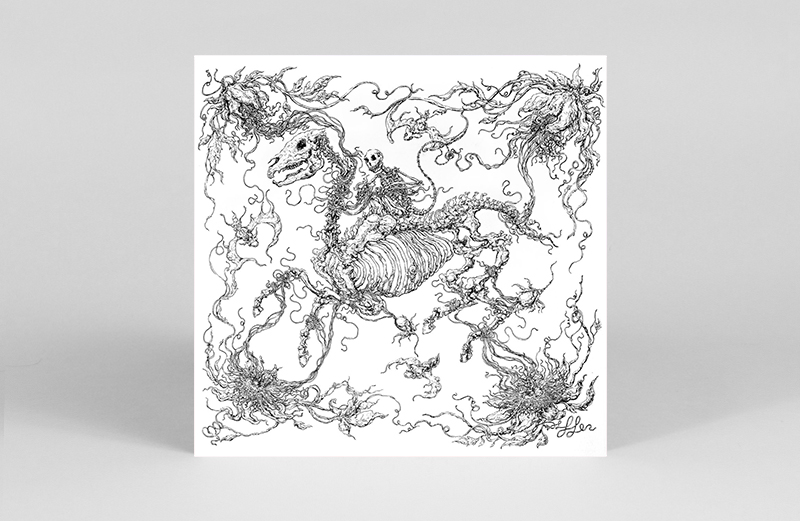 Various Artists
In Death's Dream Kingdom
(Houndstooth)
Houndstooth may be best known as the label offshoot of legendary London club Fabric, but this year they released something a bit different to their dance floor orientated fare – a collection of music called In Death's Dream Kingdom, inspired by a T.S. Eliot poem. 25 musicians including Lanark Artefax, Pan Daijing and Hodge were given the following brief: "to take the phrase "in death's dream kingdom", or the whole of TS Eliot's poem The Hollow Men from which it comes, as inspiration." (The Hollow Men closes with one of Eliot's most well known passages: "This is the way the world ends / Not with a bang but a whimper.") Though inspired by the same source, the album's 25-tracks span from the melancholy to the transcendental. More poem soundtracks in 2019 and beyond please.
---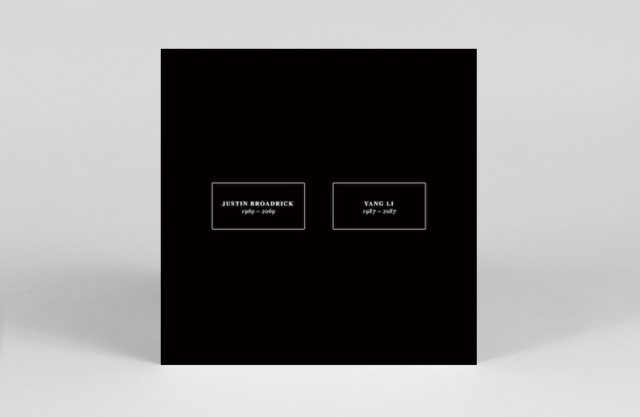 Jesu / Yang Li / Prurient
Christmas
(Hospital)
Justin Broadrick's soundtrack to London-based Chinese fashion designer Yang Li's Paris A/W '18 show was treated to a deeply funereal, altogether not-so-seasonal vinyl release in December, marrying the vast post-rock of Jesu's 'Christmas' with new material 'Life Mass', which cloaks the whole thing in dense and tumbling layers of guitar reverb. Backed by the static snow-drift of Prurient's rework, the whole package is a thing of dark beauty, matched by the deluxe vinyl edition, which features Broadrick and Li's own headstones, embossed in enamel on the front.
---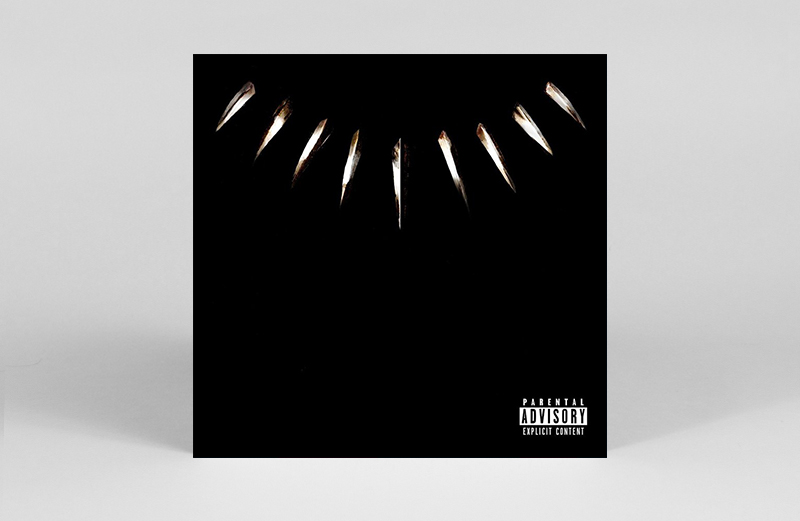 Kendrick Lamar
Black Panther
(Aftermath Records)
Few films catapulted into legendary cinematic status in 2018 like Black Panther. Never one to rest on his laurels, Kendrick Lamar followed his album DAMN. – one of our favourite records of 2017 – by helming the music for the film. The result lived up to the hype and then some. Spanning from pop-orientated fare and scorching hip-hop to dancehall and soul, its soundtrack includes 14 original tracks – five of which feature Lamar – as well as guest spots from SZA, James Blake, Vince Staples and Schoolboy Q, amongst others. Wakanda forever indeed.
---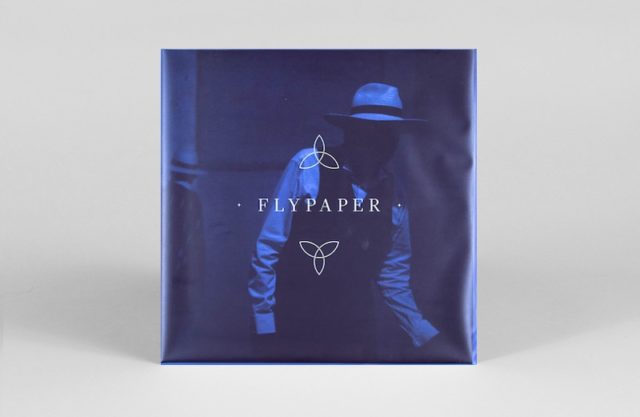 Kahlil Joseph
Fly Paper
(The Store X The Vinyl Factory)
Kahlil Joseph's immersive film installation Fly Paper – an audiovisual homage to Harlem past, present and future – made its UK debut at Strange Days. "(Fly Paper's) subjects are close to my heart and its soundscape is the best expression yet of my explorations into the physicality of sound," shared Joseph. The film was inspired by the work of iconic jazz photographer Roy DeCarava and his 1955 book The Sweet Flypaper of Life, which he co-authored with Langston Hughes. As with Joseph's recent collaborations with Beyoncé on Lemonade, Sampha on Process and Kendrick Lamar on m.A.A.d., he moved beyond the visuals to create a complex, multi-sensory world where sonic effects and original musical compositions intertwine. Its 11-tracks feature texts from Langston Hughes and Zora Neale Hurston, knitting together original music by Kelsey Lu, Alice Smith, Thundercat and Kelan Phil Cohran, with additional soundscapes by James William Blades.
---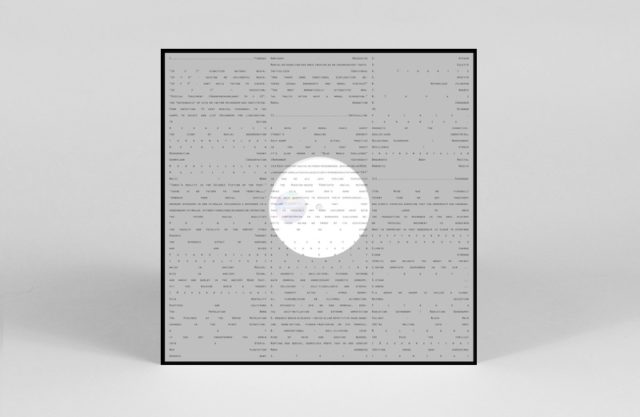 Nozomu Matsumoto
Climatotherapy
(The Death Of Rave)
"Conceived as a soundtrack for a health forecast given by Amazon's Text-to-Speech interface Polly", Tokyo-based artist Nozomu Matsumoto's Climatotherapy finds a deeply unsettling middle ground between lush ambient orchestration and the dystopian diagnoses of an AI. There's a numbness to the sound, suggesting just how ready we are to surrender some of those more critical faculties to external operatives, and as such Climatotherapy captures the transitional struggle for autonomy that will only become more prominent in the years to come. A must listen for fans of Holly Herndon and Elysia Crampton.
---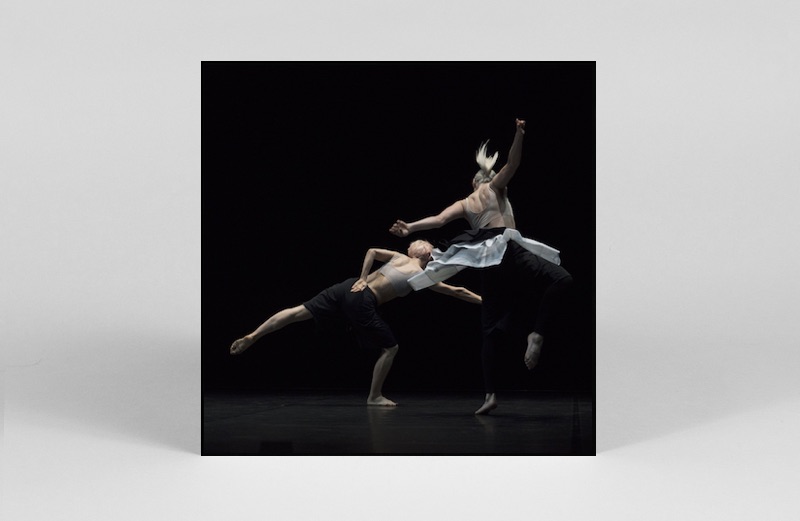 Jlin
Autobiography
(Planet Mu)
Last year US producer Jlin crafted the score for a dance project in collaboration with choreographer Wayne McGregor. An exploration of memory, Autobiography combined algorithmically-assembled choreography with live musical accompaniment by Jlin – performed by 10 dancers in unique sequences at every show. The Autobiography LP collects 13-tracks from its debut performance, and follows the release of Jlin's Black Origami LP – one of our favourite albums of 2017.
---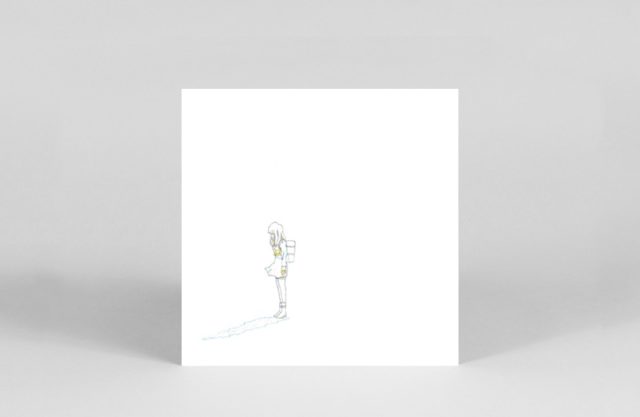 Mica Levi
Delete Beach
(DDS)
Originally released in 2017, Mica Levi's soundtrack to Phil Collins' animé Delete Beach received a double 10″ vinyl release this summer, accompanied by a new booklet and cover illustrations by animator Marisuke Eguchi. The soundtrack itself contains much of what has made Levi's work for Jackie and Under The Skin so memorable. Her tense and paranoid strings, light-footed synth swells and sensitivity to incidental sounds evoke both cosiness and dread, mirroring the animations concerns with structures of control and a sense of impending ecological collapse.
---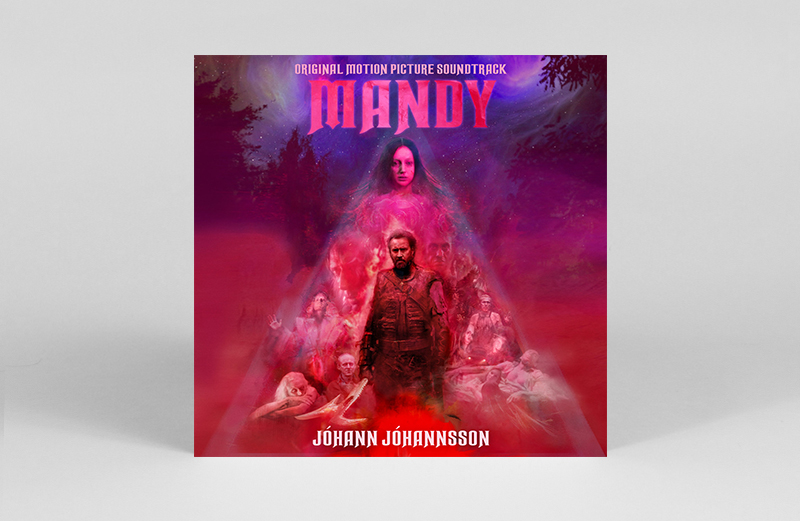 Jóhann Jóhannsson
Mandy
(Lakeshore / Invada )
Composer Jóhann Jóhannsson created his final work – the original score to the Panos Cosmatos-directed horror film Mandy – before his unexpected death in February at the age of 48. Speaking about the music, Cosmos shared: "Jóhann went above and beyond, and I suspect to the limits of his sanity, to make the music for this movie. His words and his actions made him more than a great collaborator, they made him like a brother to me. I'm sad our time together was so brief but I'm very proud of what he accomplished on Mandy and I believe he was too."
---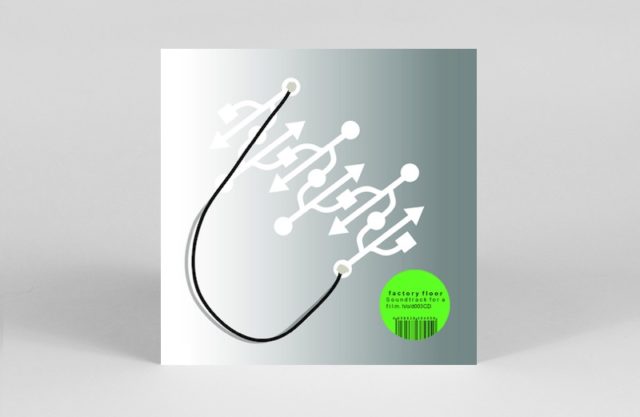 Factory Floor
A Soundtrack For A Film
(H/O/D Records)
Celebrating 90 years of Fritz Lang's sci-fi epic Metropolis, Factory Floor released their own interpretation of the film's orchestral soundtrack, pairing back the vast surges of horns and strings to industrial drones, that convey something of the dystopian future Lang and composer Gottfried Huppertz could not possibly have envisioned almost a century ago. Clocking in at 150 minutes, the work competes with the original for scale, allowing Factory Floor to explore known and unknown elements of their sound in a spacious and cinematic sense. Merging primitive electronics, ambient, and a motorik post-punk that nods to the film's German roots, A Soundtrack For A Film is as ambitious as any soundtrack project this year.
---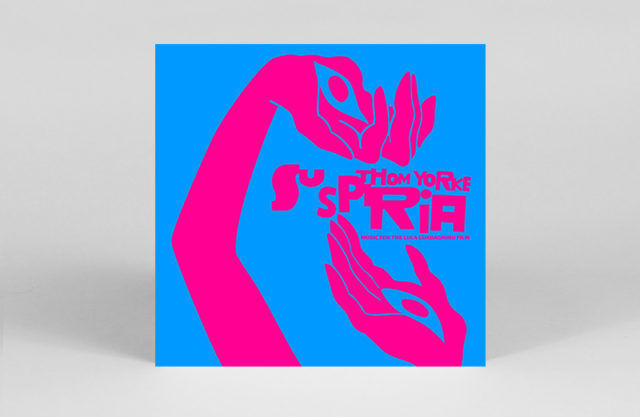 Thom Yorke
Suspiria
(XL Recordings)
Some might have balked at following in the footsteps of Goblin's iconic score for Dario Argento's Suspiria. Not Thom Yorke though. For the Luca Guadagnino-directed remake of Suspiria, the 25 compositions of Yorke's soundtrack debut span both vocal and instrumental tracks with analogue synths, strings, and piano. An atmospheric and impressive effort, which, perhaps expectedly benefits from being taken apart from, rather than in comparison to the original Goblin score.
---
Illustration by Daniel Prothero