Published on
February 13, 2018
Category
News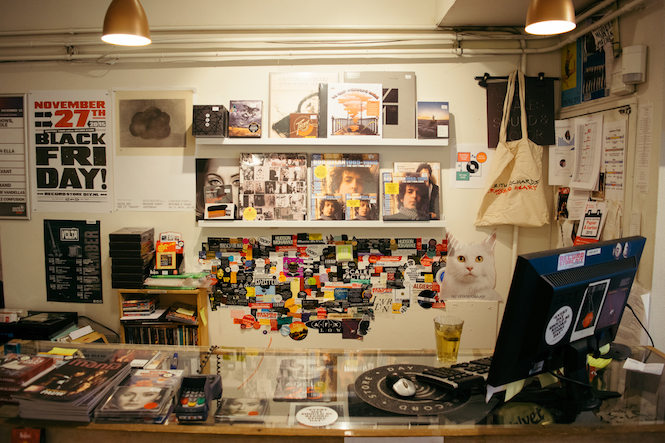 This one time…
Independent music platform Bandcamp has revealed its sales stats for 2017, posting a big jump in the sale of vinyl records in a year which saw label revenue increase by 73%.
Read next: Our 50 favourite albums of 2017
A hub for labels and artists to sell releases directly to the public, Bandcamp reported a 54% year on year rise in vinyl sales in 2017, with other physical formats like CDs (up 18%) and cassettes (up 41%) following suit.
There was also a 36% increase in the sale of merchandise, reflecting a trend explored by VF last year whereby labels and artists are increasingly exploring revenue streams as multi-disciplinary platforms in their own right.
Digital track and album sales were also up (33% and 16% respectively), with Bandcamp reporting a 73% increase in label revenue for 2017, and an all-time pay-out of $270 million to artists on the platform.
In a post late last year, Bandcamp also revealed that a staggering 500 artist pages were set up every day, helping fuel the release of 17,872 cassette tapes, or one every 29 minutes. No wonder sales have gone up.
Find out more here.