The only list where you'll find Korean electronics, Sudanese synths and cosmic dub side by side.
Having surveyed our favourite reissue singles, we turn our attentions to the big one: reissue albums, archival releases and compilations.
Given the extraordinary breadth of music re-released in the last few years, judging what is more or less brilliant is a thankless and fairly pointless task. How could you possibly say a private press synth record from '80s Guadeloupe is any more or less joyous an experience than Sudanese folk music? What makes Midori Takada's ambient soundscapes more or less appealing than the kwaito jazz of South African pianist Moses Taiwa Molelekwa?
Rather than ask these questions, an interrogation of what actually makes a quality reissue dominated our discussions. And ultimately, what is wonderful about reissues is their ability to expand our understanding of music from different eras, countries and styles. As such, every record on this list needed to tell a story, whether that was through the excavation of the obscure, the reappraisal of the overlooked, or the re-framing of a narrative.
Our favourite reissues this year were ones which did that and more, records that connected musically, and increased the sum human experience of music in the broadest and most international sense, making fantastic records available to a wider audience once more.
Catch up with The Vinyl Factory's full end of year round-ups:
Our 50 favourite albums of 2018
Our 20 favourite 12″s and EPs of 2018
Our 10 favourite 7″s and 10″s of 2018
Our 12 favourite reissue singles of 2018
The 15 best turntables of 2018
The best amplifiers of 2018
The best speakers of 2018
The best headphones of 2018
A guide to the Japanese reissues of 2018
A guide to UK jazz in 2018
---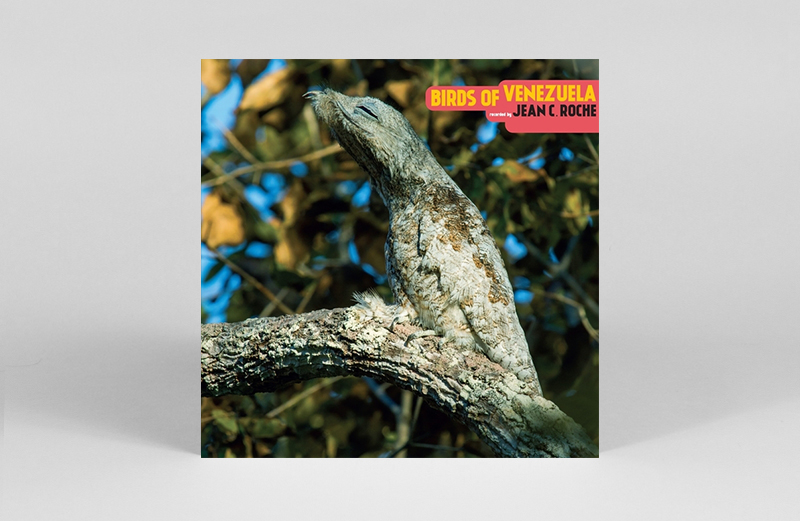 30. Jean C. Roche
Birds of Venezuela
(Sub Rosa)
Tropical bird toot recordings from the seventies weren't something we were familiar with prior to this year. But such is the beauty of far out reissues that expose us to worlds previously unknown. Birds of Venezuela's five recordings were captured by French ornithologist Jean C. Roche in the great outdoors surrounding Caracas in 1972. As he shared: "The unusual musical volume of this tropical country made its impact known to me on my arrival in town, where the unbearably shrill chirping of the cicadas overwhelmed me each time I passed under a tree. At night fall, around even the meanest of ditches filled by the daily rain, myriads of toads and frogs struck up a concert, which, through its sheer intensity, muffled all other surrounding noises. When I penetrated the forest, I could hear bird species literally by the dozen and individuals by the hundred, all calling and singing together at dawn and at dusk." Most strikingly, the recorded songs aren't just remarkably listenable, but also extremely catchy – some snippets would work perfectly as the hook of a techno or house track. Our favourite is the track featuring the madcap musings of the bird on the cover – the potoo. – Gabriela Helfet
---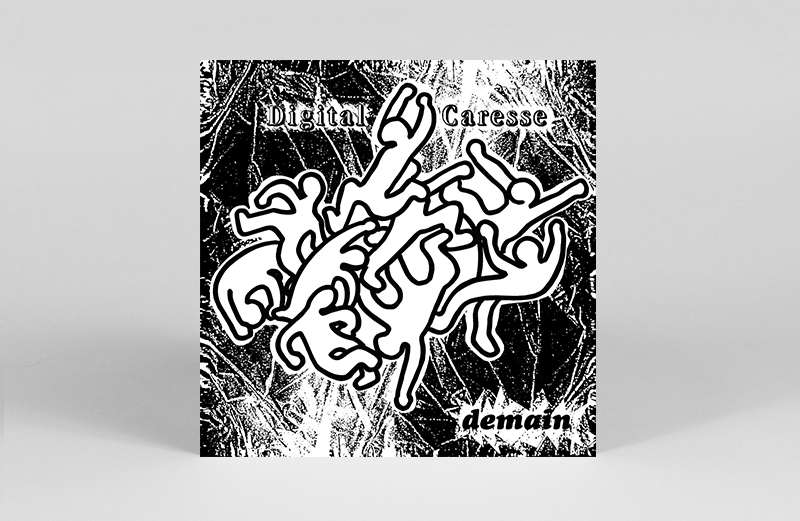 29. Digital Caresse
Demain
(Beau Monde)
Back in 2015, Manchester's finest Ruf Dug returned from Guadeloupe with a stack of records for a feature on VF. Among the digital zouk of Jacob Desvarieux and Ramon Pyrmée was this private press curiosity released by one Serge Fabriano and a troupe of music students. Laying the kind of nose flute melodies that would make Ralph Wiggum squirm over sparse drum-programming and synth minimalism on stand-out track 'Deshaies', the group would accidentally pen a holy grail record – the reissue of which we'd like to think VF had a small part in, three years ago. Naïve, experimental and totally unexpected, it even comes with Keith Haring-esque artwork. Digital Caresse wasn't the only record to emerge from Guadeloupe this year, with Strut's Disques Debs compilation surveying the island's more familiar sounds. Beau Monde also made an impression with Dick Dickson's wonderfully titled 'In The Pocket' 12" too. – Anton Spice
---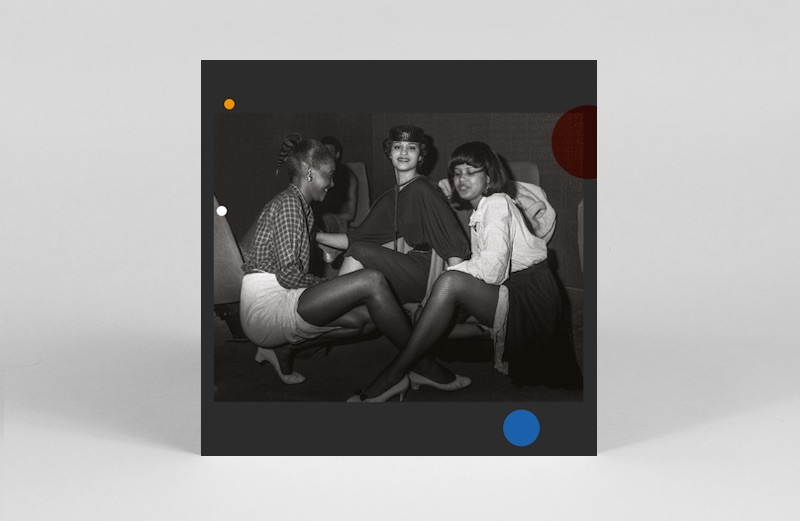 28. Various Artists
Nouvelle Ambiance!!!
(Nouvelle Ambiance)
Sofrito co-founder Hugo Mendez launched his new Nouvelle Ambiance project with a technicolour EP from the heart of Paris' African underground by Siassia et Tokobina last year, only to follow it up in 2018 with a full compilation that further showcases the creative collaboration between the French capital, the Caribbean and Francophone cities in Africa. Focussed around Kinshasa, Brazzaville, Douala and Abidjan, and fulfilling one of the key features of a great comp in our eyes, in telling a story and providing cultural context that goes beyond the music itself, Nouvelle Ambiance will be followed in 2019 with an exhibition in Paris. – AS
---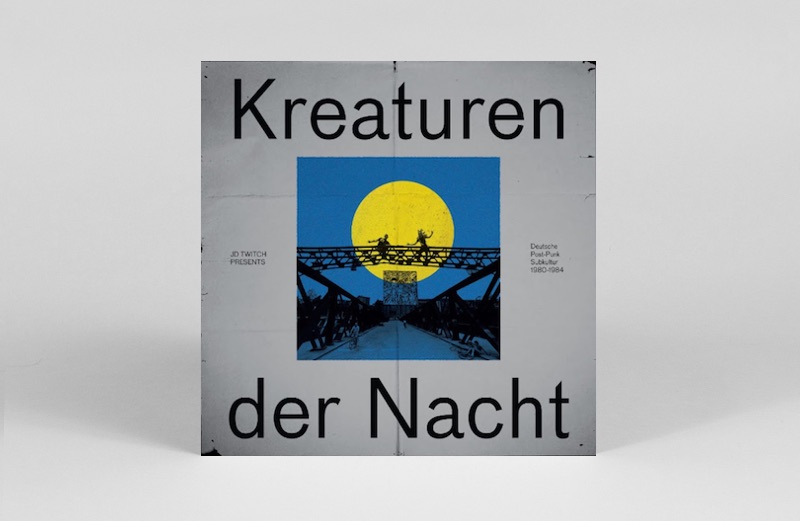 27. Various Artists
JD Twitch Presents Kreaturen Der Nacht
(Strut / Optimo)
In the face of the multi-dipped perma-recession and deep set political instability the world has endured over the last decade, the club scene has finally given up its knee-jerk optimism and dived headfirst into the darkness. Every other weekend one of Europe's trendiest DJs steamrolls your town and city, taking zero prisoners with fierce industrial, EBM and new beat bangers. This moody, groovy and unconventional compilation on Strut, lovingly curated by Optimo man JD Twitch arrives right on time then, scouring the underground sounds of Germany's NDW movement. Inspired by UK post punk and synth pop, enabled by affordable electronics and emancipated from any pursuit of chart success, Germany's musical youth embarked on a period of free expression, which is captured in all its cross-genre glory here. – Patrick Ryder
---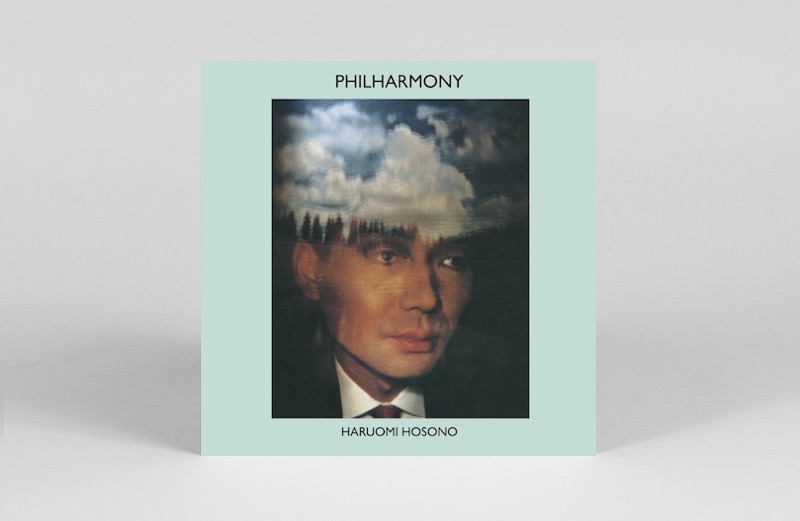 26. Haruomi Hosono
Philharmony
(Light in the Attic)
Light in the Attic truly broke the seal on exposing Haruomi Hosono's solo work to international ears with 5 reissues this year, and whilst there's not a dud amongst them, 1983's Philharmony stands out in particular as a fine way to acquaint yourself with Hosono's extra-geographical sounds. Long known for his innovative approach to synth and sequencer as a member of Yellow Magic Orchestra, Philharmony quested even further into his technological exotica, and its distinctive cut-up sampling techniques still sound distinct thirty odd years down the line. – James Hammond
---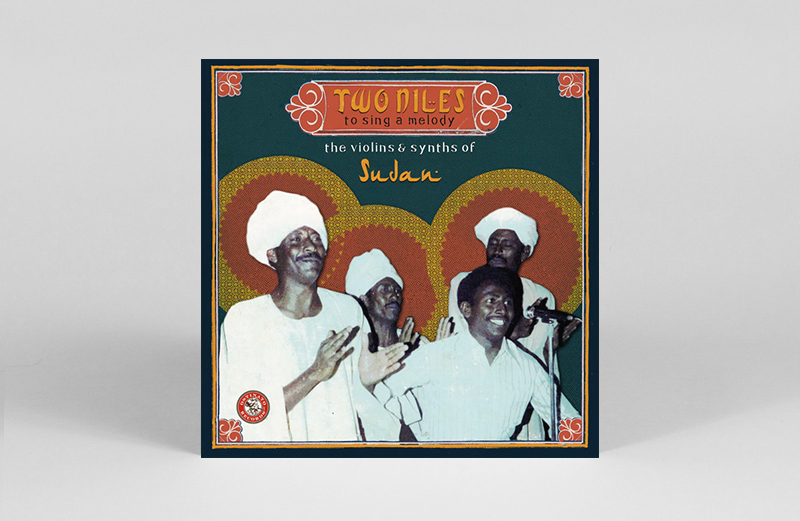 25. Various Artists
Two Niles To Sing A Melody: The Violins and Synths of Sudan
(Ostinato Records)
Following last year's enchanting Sweet As Broken Dates collection from Somalia, Ostinato charmed us once more, with a collection from Khartoum. Capturing the Sudanese capital's vibrant musical output in the twenty years preceding the coup of 1989, Two Niles celebrates both the violin-led traditional sounds of '70s Sudan and electronic experimentations with synths and drum machines throughout the '80s. Sourced from neighbouring countries, the compilation represents another meticulous offering from Ostinato, who also released music by tambour player Abu Obaida Hassan in 2018. – AS
---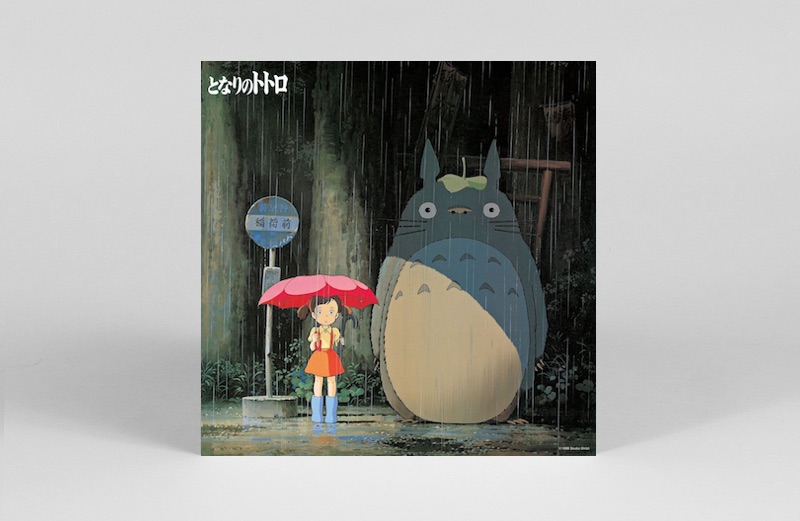 24. Joe Hisaishi
Studio Ghibli soundtracks
(Tokuma)
Japan's iconic animation Studio Ghibli oversaw the reissue of nine albums from three iconic films in 2018. Each treated to character image albums, song books and symphony versions, and all created by longtime Ghibli composer Joe Hisaishi, Nausicaä Of The Valley Of Wind (1983), Castle in the Sky (1986), My Neighbour Totoro (1987), have become among the most-loved animations in the world. And yet, what makes this selection so special is the equal treatment given to scores and 'image albums', soundtracks created specifically for Japanese animations, to give a sense of characters' personalities. These records provide a new dimension to the Ghibli story, and although they'll set you back a few bob outside Japan, the scale of the project was enough to win us over. What's more, Hisaishi's cult manga score Kissho Tenyo also saw wax again this year via LAG records, and is also well-worth checking out. – AS
---
23. Radka Toneff & Steve Dobrogosz
Fairytales
(Odin)
While this record may be prefixed constantly as Norway's best-selling jazz record, Fairy Tales is anything but commercial. Originally recorded in 1982 using trailblazing digital equipment, the sound quality on this haunting debut is second to none, capturing the tenderness of two musicians discovering each other through music. A quiet record that uses silence to heighten the emotion of spell-binding tracks like 'Mystery Man' and 'Nature Boy', it is also a poignant one, with Toneff found dead following an apparent suicide just weeks after it was released. – AS
---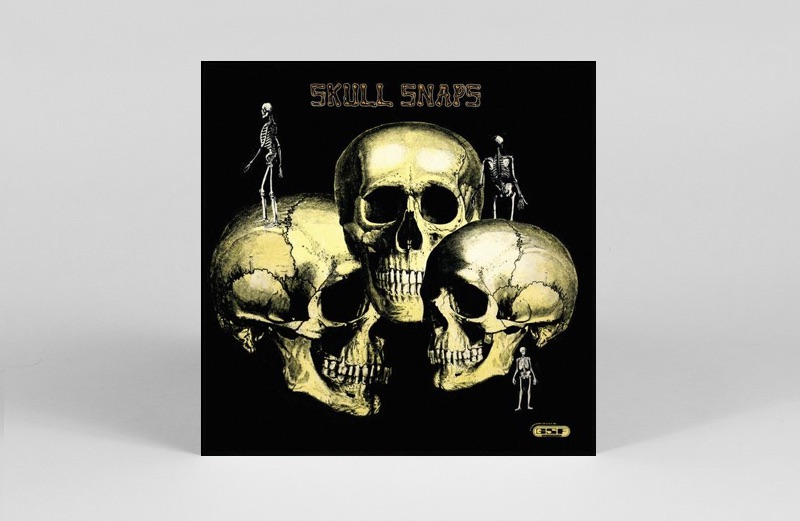 22. Skull Snaps
Skull Snaps
(Mr Bongo)
Another vintage year for Mr Bongo was topped off in 2018 by the facsimile reissue of known deep funk trio Skull Snaps' only recording – a holy grail sampled close to five hundred times. Knitted into the fabric of hip-hop via the two bar intro to 'It's A New Day', Skull Snaps is also a rare example of a break over-shadowing what was otherwise a dexterous and exciting album, stretching the trio's chops as former close harmony group The Diplomats over rough and ready heavy funk grooves. Much bootlegged in the intervening years, this reissue ensures Skull Snaps are finally getting their dues. – AS
Read our feature on Skull Snaps here.
---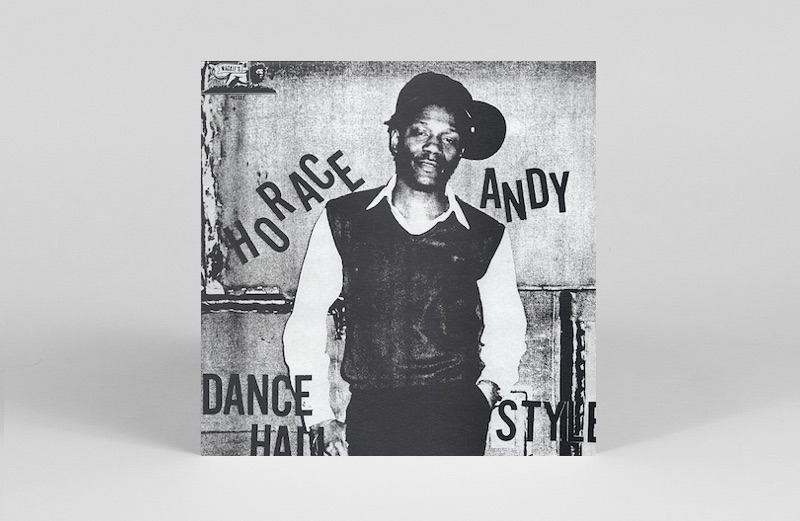 21. Horace Andy
Dance Hall Style
(Wackies)
Sometimes all you need for a quality reissue is a quality original. With pressings pushing triple digits on Discogs, Wackies' latest reissue of this gem was a welcome addition to our collections in 2018, over fifteen years since it was last available. Recorded in 1982, Dance Hall Style remains one of the high-points of Andy's storied career, and hears the roots legend playing bass, rhythm and lead guitar, over tense, dubbed-out riddims. One stand-out 'Spying Glass' was re-imagined by Massive Attack (with Andy on vocals) on their 1994 album Protection. – AS
---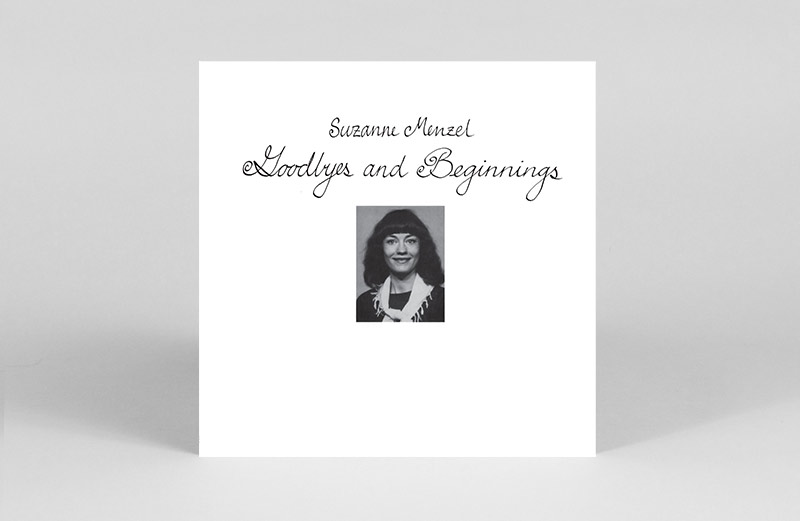 20. Suzanne Menzel
Goodbyes & Beginnings
(Frederiksberg Records)
Here's one we've been anticipating for what feels like years. Suzanne Menzel's haunting new age folk album was recorded in 1981 and remained her only LP. Featuring Danish producer and collaborator Klaus Schønning, there's a pastoral classicism to many of the tracks, that are lifted out of period dress by electronic flourishes, and even a touch of computer funk and Cocteau-esque dream pop on tracks like 'I Feel It Starts Again' and the disarmingly contemporary 'The Ghost'. And what to make of closer 'The Advertising Song'? With closing lines 'Take My hand and dance with me, into the fairy tale money land of advertising', Goodbyes & Beginnings may now be getting a little of the exposure that was not forthcoming at the time. – AS
---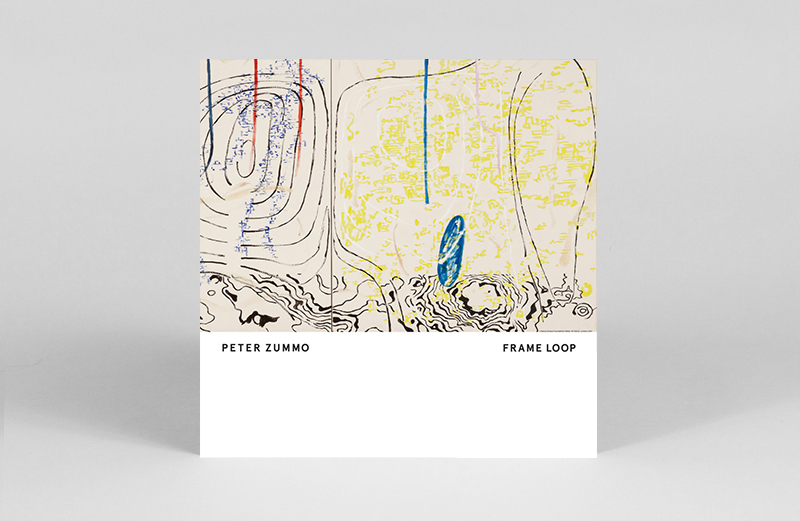 19. Peter Zummo
Frame Loop
(Foom)
Following his work on Hello Skinny's Watermelon Sun last year, Peter Zummo's released Frame Loop – a 1984 recording session featuring Arthur Russell. The album traversed five tracks, originally recorded live in single takes, and described by Zummo as "a​n ​exercise in spontaneous arrangement." For the affair, Zummo performed trombone, alongside Russell on electric cello, the band includes Bill Ruyle on marimba and Mustafa Ahmed on congas. An essential audio time capsule of music luminaries from the downtown NYC '80s scene. – GH
---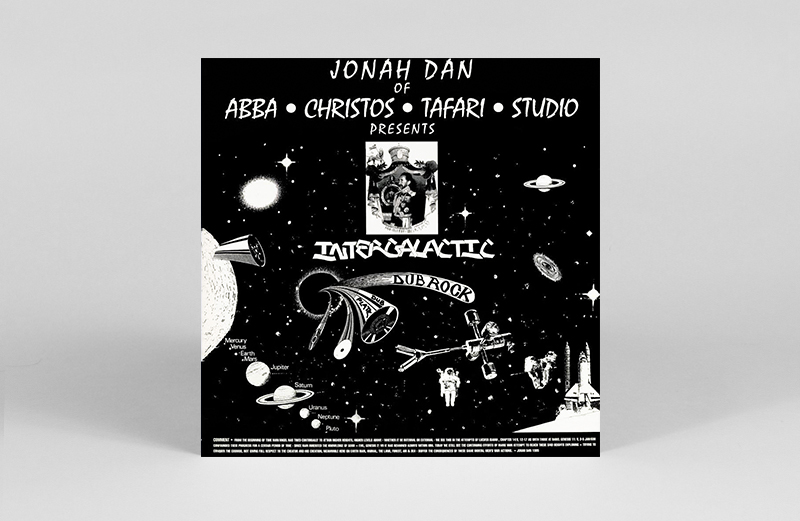 18. Jonah Dan
Intergalactic Dub Rock
(Bokeh Versions)
Another dose of outer-national digi-dub from the superb Bokeh Versions this year, following up Tradition's Captain Ganja reissue in 2017 with this far-reaching vision of cosmic bass music. Originally release in 1995, the rattling subs and dubbed-out FX of melodica meditation 'Black Void' and the steppas de-light 'Galactic Light' feel like they've been beamed from tower blocks across west London for generations. – AS
---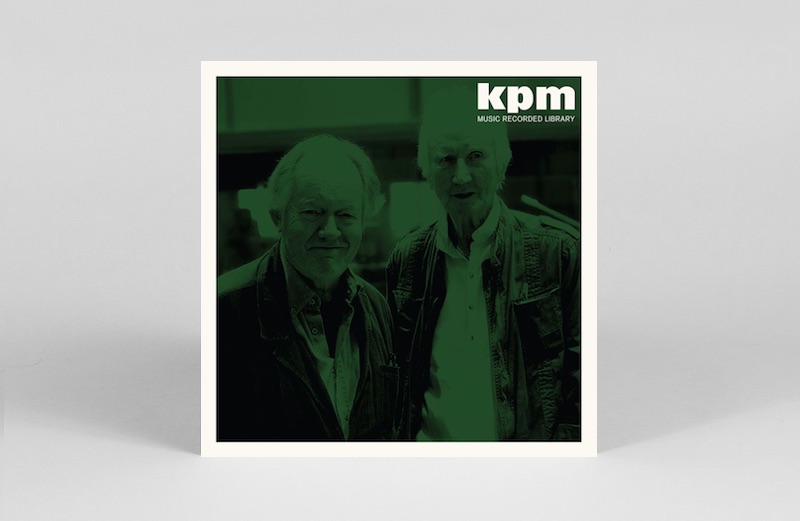 17. Various Artists
KPM Reissue Series
(Be With Records)
2018 saw those reissue specialists at Be With embark on their most ambitious project to date, teaming up with KPM to offer fresh 2018 pressings of the most in demand titles from the legendary library label. Picking out the cream of the crop, Be With brought us jazz, funk, boogie and ambient gems from the likes of Alan Hawkshaw, Brian Bennett, Keith Mansfield and John Cameron, each presented in pristine replica sleeves and given excellent audio restoration. To provide us all with an affordable copy of 'Oddball', 'Liquid Sunshine' and 'Expanding Markets' would be praise-worthy enough, but Be With had one last trick up their sleeve, tempting Messrs Hawkshaw and Bennett back into the studio to record their first new album in decades. Dressed to impress in that classic KPM green, Full Circle is a jazz funk dream, filled with all the movement and melody which put the duo at the top of the library tree. – PR
---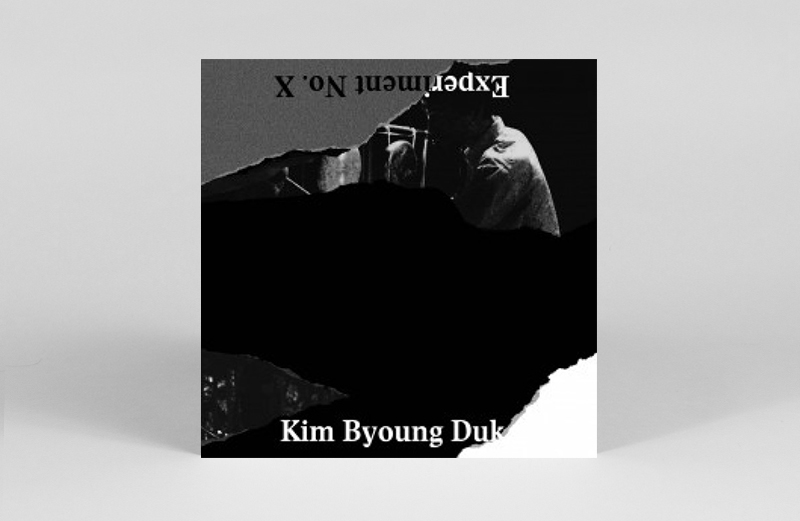 16. KIM BYOUNG DUK / 김병덕
Experiment No. X
(Daehan Electronics )
Japanese reissues have become incresingly popular this year, but neighbouring South Korea has largely been ignored. New Seoul-based imprint Daehan Electronics launched in 2018 with a mission to change that "releasing underrated materials from the Land of the Morning Calm." A record store owner day in his hometown of Busan, KIM BYOUNG DUK crafted Experiment No. X by night during the early '90s, weaving ambient with jazz and soundscapes. Though Experiment No. X was our favourite of the three records Daehan released this year, Puredigitalsilence's rare, soothing LP Circumfluence, is also well worth a listen. – GH
---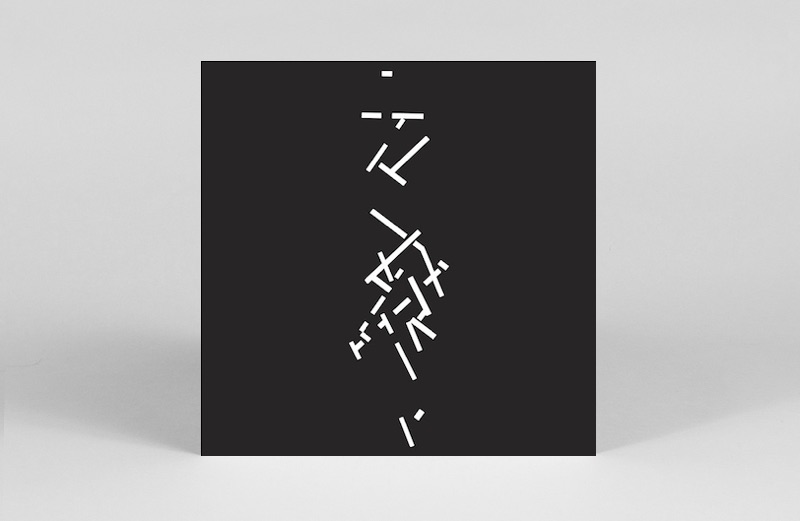 15. Catherine Christer Hennix
Selected Early Keyboard Works
(Blank Forms Editions)
Fans of minimalism and adventurous sounds rejoiced in the release of this 2LP set that finally saw some of Catherine Christer Hennix's electronic reveries pressed to vinyl. A pivotal thinker within alternate tunings and minimalism, recent years have seen a spotlight rightfully shone upon her earlier works, and spurred on by recent retrospective exhibitions this release gave an airing to three works from 1976 for tuneable electronic keyboards. Brilliant and deeply engaging throughout. – JH
---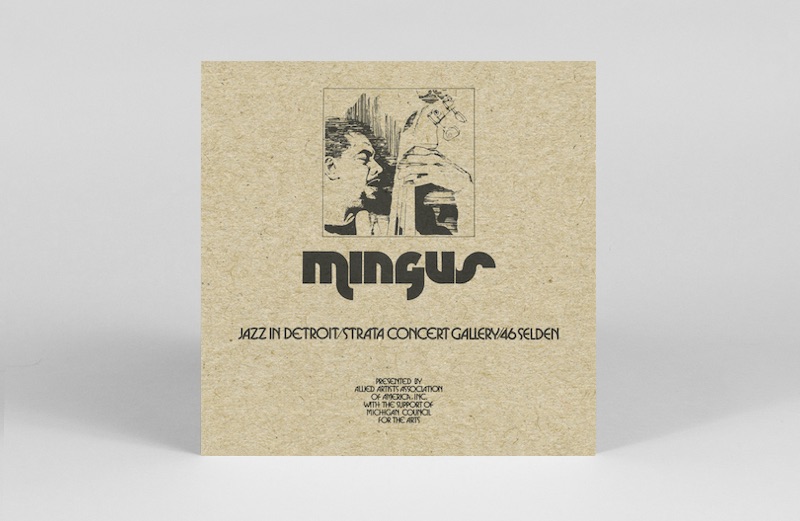 14. Charles Mingus
Jazz In Detroit / Strata Concert Gallery / 46 Selden
(Strata / BBE)
A meticulously realised document of an extra-ordinary night, this 5xLP box set captures Charles Mingus playing in front of a small crowd at Strata's short-lived Detroit gallery space in 1973. Testament to the community-led vision of Kenny Cox's label, which sought to provide support structures and economic autonomy to Detroit's black jazz musicians, the concert was aired live on local radio station WDET – and its the interjections, introductions and the general kerfuffle of a somewhat chaotic evening that make this such an arresting recording. Musically, the tracks are long, the playing is free and Mingus is on fine form. It also happens to be the only known recording of John Stubblefield on sax in Mingus' group. Back in 2013, Abdullah told us that he had it on good authority that somewhere among the piles of unlabelled master tapes, multi-tracks and live recordings he'd acquired from the Strata catalogue was original material by the likes of Charles Mingus and Herbie Hancock. Bringing the project to fruition, all that remains now is to ask where those Herbie Hancock tapes ended up? – AS
Read our feature on Mingus' lost Detroit concert here.
---
13. Takenoko
L'Amour Est Mon Arme
(Emotional Rescue)
Emotional Rescue comes through doing what the label does best: unearthing exquisite, electronic gems from the unknown. In this instance, it's the quirky and endearing synths of French '80s crew Takenoko. Slapping drum pads? Check. Bongo conga breakdowns? Check. Funky emotional sax solos? Check check check. L'Amour Est Mon Arme presents all of the group's singles as a compilation, alongside four previously unreleased tracks. The result is zany perfection, from the ever prolific ER (and associated labels) this year. A collection of tunes by Roy of The Ravers called White Lines II, via the Emotional Response imprint, was a close second though. – GH
---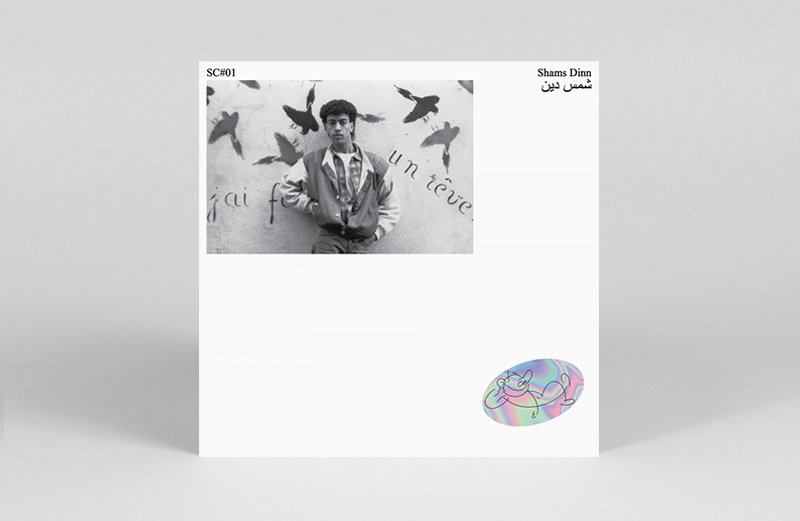 12. Shams Dinn
Shams Dinn
(Smiling C)
Eighties Moroccan rap wasn't even a blip on our radar last year. However in late January, Shams Dinn singlehandedly swooped in to change that for good. The self-titled Shams Dinn compilation – an impressive inaugural release from new imprint Smiling C – includes all of the tracks the "pioneer of Arabic flow" ever recorded during his all too short career. All of which are funky, fresh and leave you hankering for more. Here's hoping for a comeback. – GH
---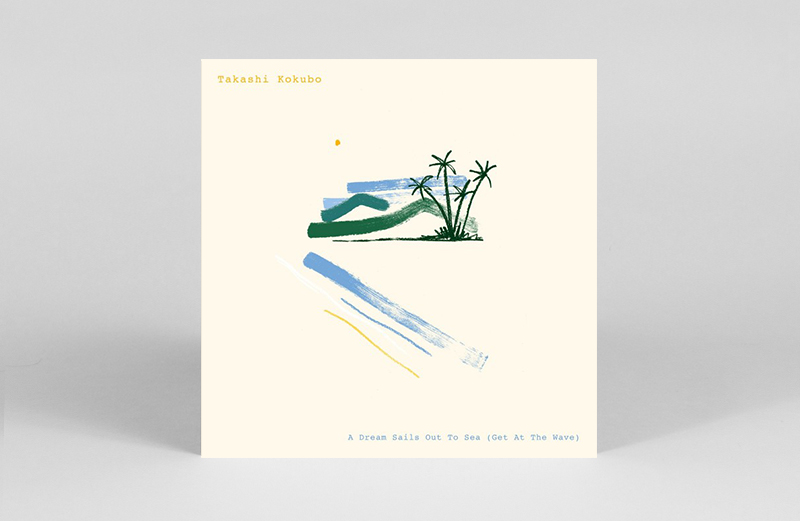 11. Takashi Kokubo
A Dream Sails Out To Sea (Get At The Wave)
(LAG Records)
The Japanese approach to sound is all encompassing – fictional characters, brands, ideas, even inanimate objects like printers and whiskey have their own theme tunes and original music created specifically for them. This is referred to as an "image album" (much like those released by Studio Ghibli above), an audio impression designed to give a multi-sensory experience. Though Japanese composer and environmental sound designer Takashi Kokubo's name might be unfamiliar, alongside anime soundtracks and avant garde projects, he has also crafted music that has impacted virtually all of Japan, from national mobile phone earthquake alerts to contactless card payment jingles. In 1987, Tokyo was enlisted to create the music for a new line of high-end Sanyo air-conditioners. Originally released as a promo album under the name Get At The Wave, the album was designed "to transport the consumer into a parade far away from the heat and hurry of urban life." One of two incredible albums unearthed by LAG Records this year, along with Joe Hisaishi's rare manga soundtrack Kissho Tenyo. – GH
---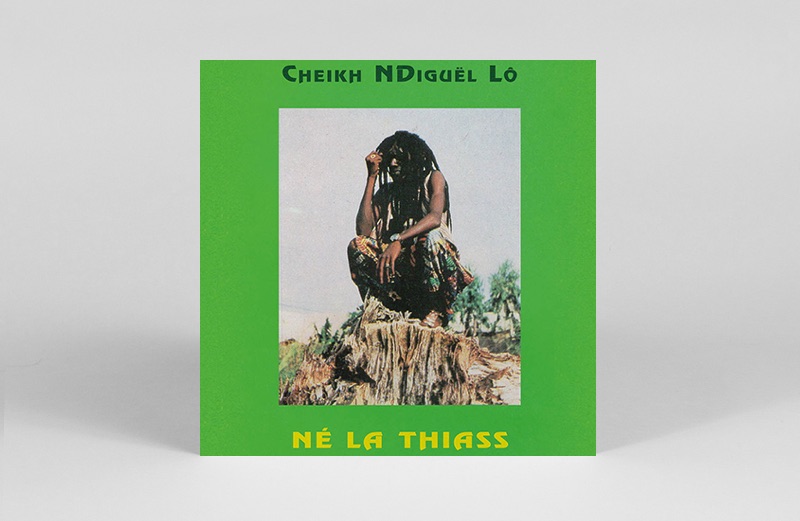 10. Cheikh Lô
Né La Thiass
(World Circuit)
Produced in Senegal by Youssou N'Dour and originally released in 1995 on cassette, this album by Cheikh Lô was one of those reissues this year which we weren't previously familiar with by has hardly left the turntable since. Fusing Mande, Wolof and Congolese music with Lô's passion for Cuban rhythms, tracks like the lilting, persuasive 'Set' and dexterous 'Boul Di Tagale' make for a vibrant, melancholy, and spiritual record. – AS
---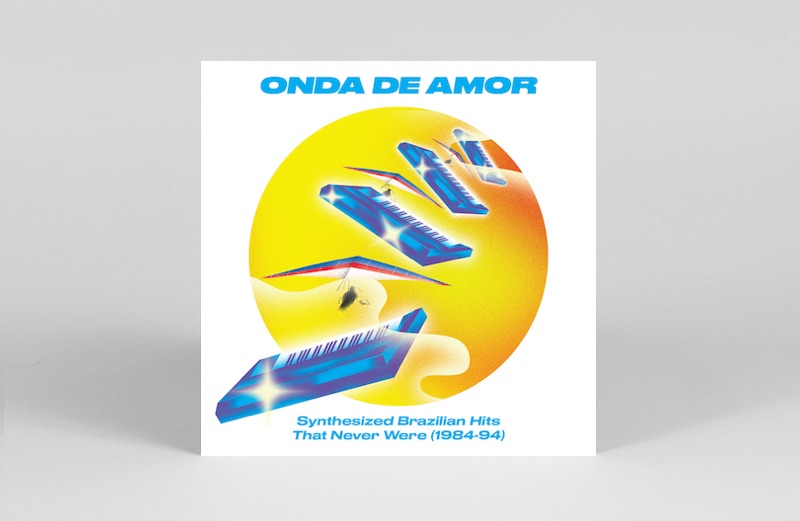 9. Various Artists
Onda de Amor: Synthesized Brazilian Hits That Never Were 1984-94
(Soundway Records)
Bringing together a host of radio-play misfits and long neglected gems of Brazilian synth pop, Onda De Amor effectively presented an alternative history for a genre that many Brazilians shied away from in the '80s and '90s. Placing a sense of fun and ebullience at the forefront and wearing its electro-pop production values on its sleeve, this compilation opened up a time capsule of Brazilian music that's ripe for reappraisal and repeated listens. Soundway's Gumba Fire collection of South African bubblegum pop is also a must listen. – JH
---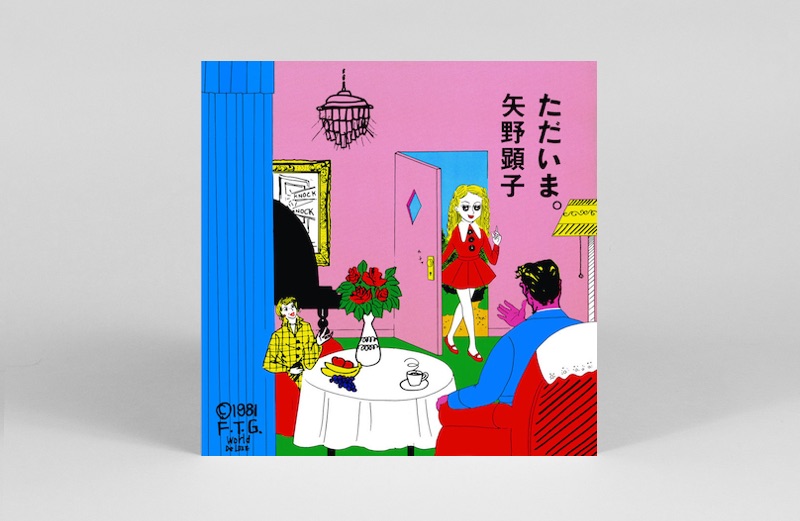 8. Akiko Yano
Tadaima
(WeWantSounds)
A massive year for WeWantSounds, it was Akiko Yano's Tadaima that pipped Hiroshi Sato, Don Cherry and Serge Gainsbourg to the post, flying the flag here for the label with what was her fifth studio album. Tadaima, which translates "I'm home" in Japanese, was recorded in 1981 and saw Yano embrace electronic influences for the first time. As a producer and composer, she was something of a maverick operator in a very male-dominated industry. Tadaima was co-produced by her then husband Ryuichi Sakamoto, featuring all the members of YMO, with whom she was touring at the time. The release is made all the more striking by legendary illustrator Teruhiko Yumura aka King Terry's cover artwork, faithfully reproduced – with upside down back cover and all – and new liner notes from Joakim. As mentioned at the top, Hiroshi Sato's Orient is another must have for fans of the YMO orbit in '70s and '80s Japan. – AS
---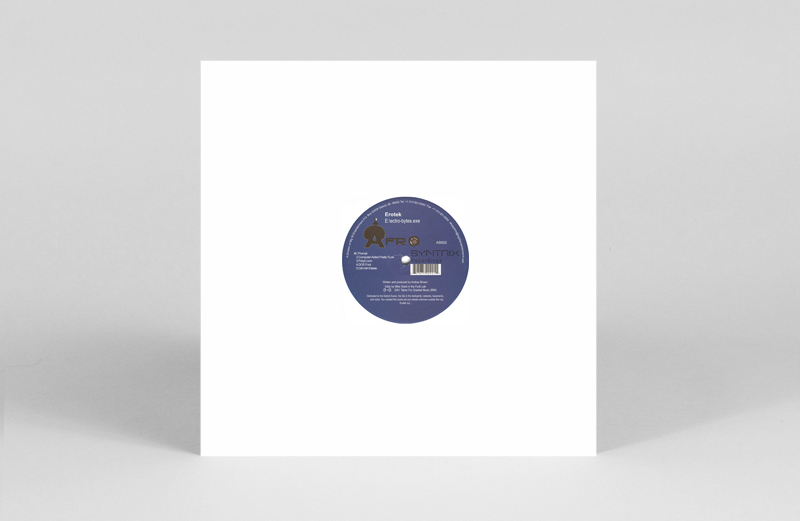 7. EROTEK
E:\ectro-bytes.exe
(Afrosyntrix)
Yeyeyeyeyeyeyeyeyeyeye. This is the sound I make when listening to all of these tracks while doing my best version of the running man in place. The handiwork of producer Erotek aka Andray Brown, and originally released on the Afrosyntrix label in 2001, file E:\ectro-bytes.exe under: exquisite electro. To wit, there are tidy numbers to suit every whim and fancy, from the anthemic vocal-led 'Computer-Aided Poetic Funk', to the freak nasty and appropriately named 'FreqU.com' to the the warped computer yoyo of 'Blinking Cursor' and beyond. – GH
---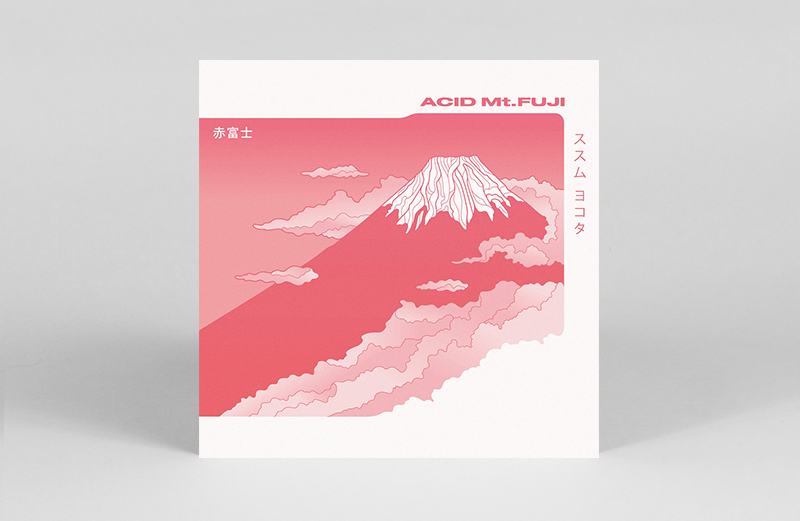 6. Susumu Yokota
Acid Mount Fuji
(Midgar Records)
From MKWAJU Ensemble to Akiko Yano to Joe Hisaishi, 2018 has been a helluva year for Japanese reissues, but techno has largely been left out of the equation. German label Midgar move to change that in one fell swoop, with its reissue of Susumu Yokota's elusive Acid Mt. Fuji. Throughout, Yokota serves up distinctly acid-hued, jacking, sultry and experimental musings from 1994. – GH
---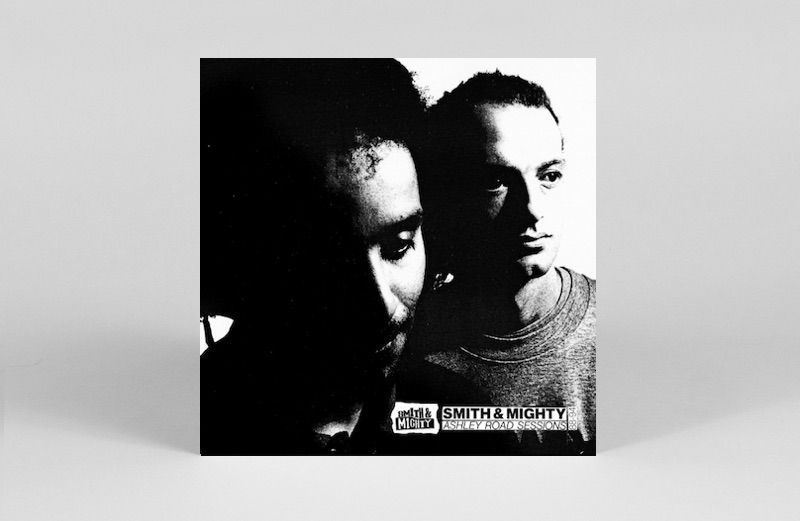 5. Smith & Mighty
Ashley Road Sessions 1988-1994
(Tectonic / Punch Drunk)
One of the pioneering yet often overlooked groups in UK dance music, Smith and Mighty helped lay the foundations for the bass-heavy Bristol sound that would make stars of Massive Attack and others. Capturing unreleased tracks from the duo's studio on Ashely Road in the formative years before their 1995 album Bass Is Maternal, the collection plays a crucial role in writing these modest innovators back into the history books. To accompany the release, Smith & Mighty gave a rare joint interview to Oli Warwick for The Vinyl Factory, which you can read in full here. – AS
---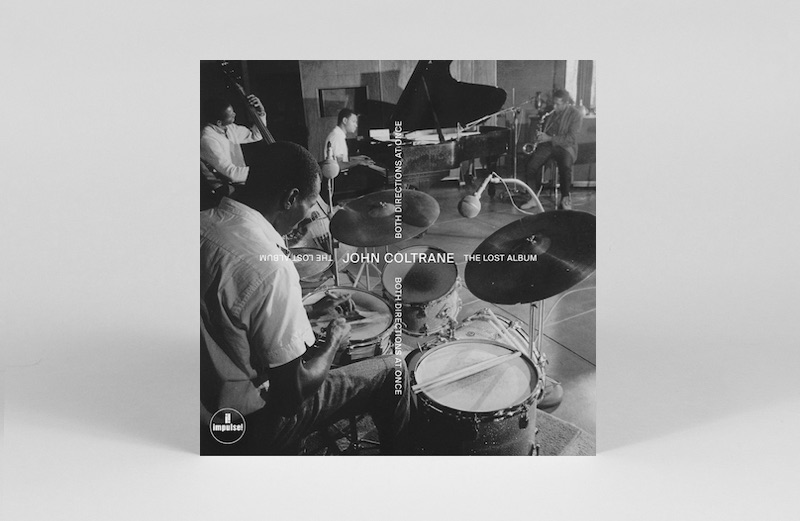 4. John Coltrane
Both Directions At Once
(Impulse!)
Not exactly a reissue, since this one never saw the light of day, but up their with the most extraordinary archival releases of 2018. A shelved album from one of Coltrane's most prolific years, Both Directions At Once (as it was latterly christened) captures the classic quartet of McCoy Tyner, Jimmy Garrison and Elvin Jones in full stride, questing for new forms of modal jazz that would culminate in the recording of Crescent and A Love Supreme the following year. A giant discovery, heralded quite rightly by Sonny Rollins as "like finding a new room in the Great Pyramid," Both Directions At Once features a number of previously unknown and unheard tracks, alongside takes of 'Impressions', 'One Up, One Down' and 'Vilia'. Fans of this moment in Coltrane's development should also seek out the stunning live recordings from the 1963 European tour on Afro-Blue Impressions. At a moment where so-called spiritual jazz is as influential as it's ever been in popular music, Coltrane has returned to stake his claim once more as the greatest of all time. – AS
Read our feature on John Coltrane's Both Directions At Once here.
---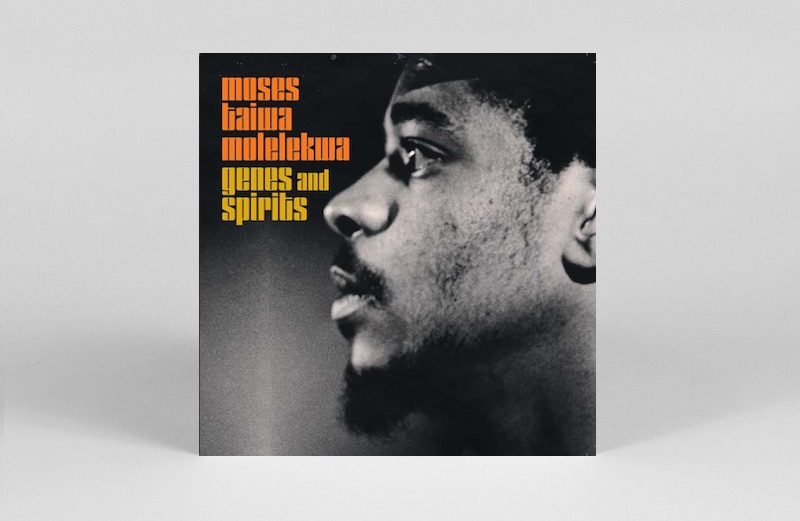 3. Moses Taiwa Molelekwa
Genes and Spirits
(Matsuli)
A virtuoso pianist from the townships of Tembisa, Molelekwa was a child of apartheid South Africa, whose ability as a musician helped lift him to prominence. Playing with the likes of Miriam Makeba and Hugh Masekela in the late '80s before launching a solo career the following decade, Molelekwa's 2000 album Genes and Spirits reached for the spiritual and rhythmic middle ground between South African jazz, electronic kwaito and the more international sounds of broken beat and dub. Taiwa called it ragga with a kalimba groove, enlisting a range of international musicians, from Chucho Valdes to Flora Purim to capture that electric sense of borderless collaboration. The result is an innovative, forward-thinking record that is as comfortable hard grooving on tracks like 'Spirit of Tembisa' as it is sitting deep in the pocket on 'Down Rocky Street'. As the UK's own hybrid jazz music is looking back to South Africa for inspiration, Genes And Spirits is a reminder that artists like Molelekwa were light years ahead of the game. Tragically, the pianist was found hanged, and his wife strangled, just one year after the album's release. – AS
---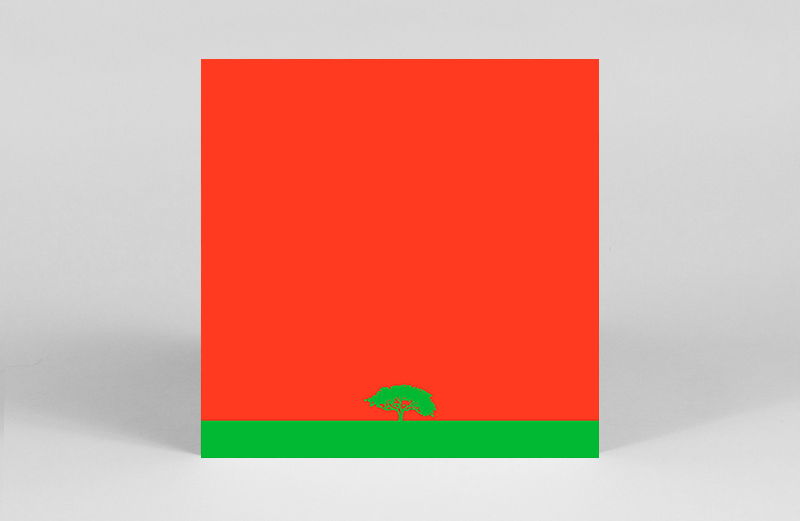 2. MKWAJU Ensemble
MKWAJU
(WRWTFWW)
Tokyo-born composer and musician Midori Takada has always looked at the world differently. In a Coca-Cola bottle, Takada sees a flute. In a rush of blood to the head and pulsating heartbeats, Takada hears percussion. In silence, Takada feels rhythm. Though We Release Whatever The Fuck We Want's reissue of Takada's seminal solo album Through The Looking Glass rightly saw her soar back into public consciousness, alongside performances across the globe, it was her coveted second MKWAJU Ensemble LP that we were holding out for. Purveyors of the Japanese reissue game, WRWTFWW came through with a wealth of records this year as per usual, including her MKWAJU Ensemble debut KI-Motion, as well as a new Nippon jazz sub-label appropriately named We Release Jazz, and our highlight – the stunning MKWAJU.
Released in the same year as KI-Motion, MKWAJU strikes a more confident tone in the ensemble's use of rhythmic variation. Tracks like 'Shak Shak' strip the instrumentation back to allow the subtle syncopations of the mallets to rise to the fore, while the contrast between 'Tira-Ran' and the glacial 'Pulse In The Mind' explore the ensemble's ability to merge and subvert both eastern and western minimalist traditions. The thunderous drama of 'Flash-Back' is a moving overture to the group's short-lived existence, now resurrected in a new light thanks to the reemergence of Takada's live shows. – GH
Watch our short film featuring a performance and interview with maestro Midori Takada here, and delve into her full discography.
---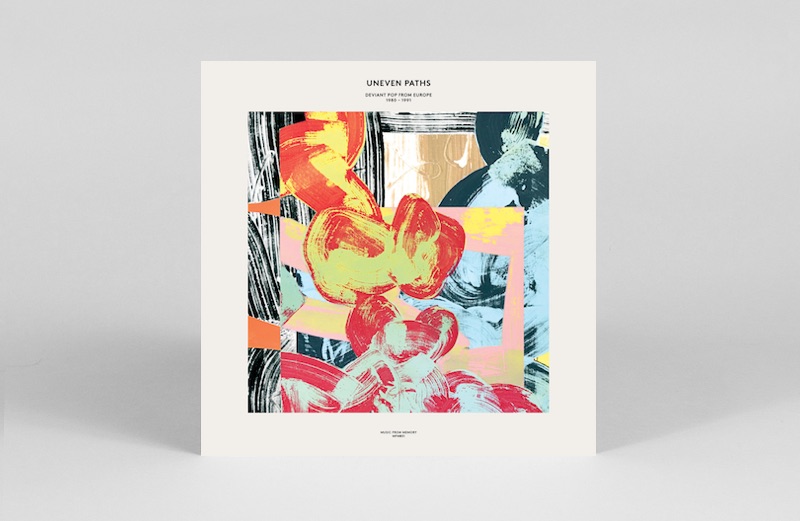 1. Various Artists
Uneven Paths: Deviant Pop From Europe 1980-1991
(Music From Memory)
Amsterdam's Music From Memory have long since secured their place at the reissue top table, exploring Italian ambient, Dutch boogie, Brazilian electronics and pretty much every esoteric genre combination over the last five years. For this foray into the experimental pop ad bedroom wave of '80s Europe, Jamie Tiller teamed up with renowned French digger Raphael Top Secret, leaving no small run unturned as they celebrated the likes of Brenda Ray, Miko & Mubare and Bill Nelson, alongside a wealth of lesser known talent.
And while telling the eleven-year story of a continent undergoing radical social and political shifts in one collection is no mean feat, the way in which Music From Memory re-drew their own lines across the map of European synthesis on Uneven Paths highlighted the uncanny (or unheimliche) parallels between local sounds, bound together ultimately by a distinctly European sensibility.
Whether in the melodrama of Violet Eyes' 'Listen Over The Ocean', Sound On Sound's Haceinda-esque 'Depression' or the lilting cosmic lounge jazz of Pete Brandt's Method, Uneven Paths took the road less travelled in 2018 and left us desperate to discover more. – PR / AS
---
Illustration by Daniel Prothero