Brazilian boogie, Scottish kilt funk, Manchester street soul and more.
A mixture of long sought after holy grail records and hitherto previously unknown jams, this year's reissue singles brought a bounty of audio riches.
As was the case with Melodies International, Be With Records and Isle of Jura, many of the labels that appear on this list released so many quality and coveted offerings over the past 12 months that the hardest decision became how to choose which of their releases should come out tops.
Elsewhere, we were exposed to new tunes and scenes that became firm and fast favourites, like the sultry South African slow jam of Keysha thanks to Stroom or the Turkish cosmic groove of Ümit Aksu Orkestrası via Zel Zele.
Ultimately, the records that made this list were ones that the VF team have loved, returned to and agonised over most. As such, these lists are framed as 'favourites' rather than 'best ofs'.
Here are our 12 most loved reissue singles of 2018.
Catch up with The Vinyl Factory's full end of year round-ups:
Our 50 favourite albums of 2018
Our 20 favourite 12″s and EPs of 2018
Our 10 favourite 7″s and 10″s of 2018
The 15 best turntables of 2018
The best amplifiers of 2018
The best speakers of 2018
The best headphones of 2018
---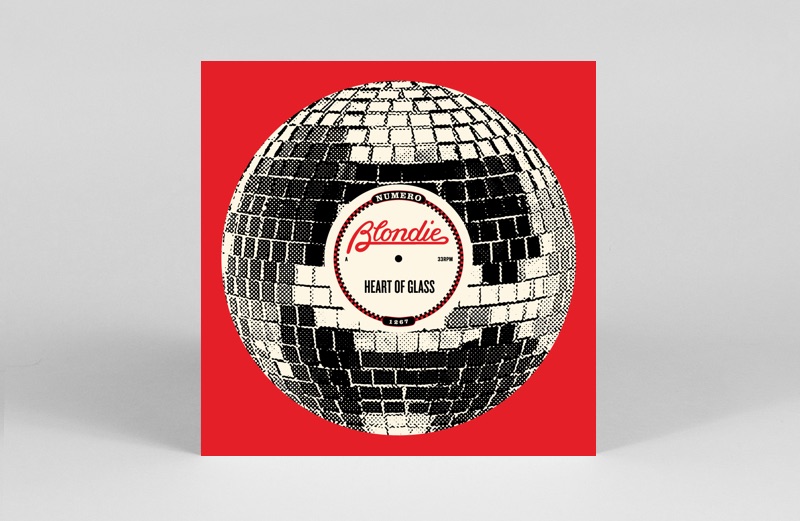 12. Blondie
Heart Of Glass
(Numero Group)
What makes a good reissue? Uncovering radical and obscure music may be one way to go about it, but for us one of the most important elements about a good reissue is that it tells a story that hasn't been told before. Numero Groups 6-track reissue of Blondie's 'Heart Of Glass' does just that, reframing one of the biggest pop songs of all time as a quirky and constantly evolving narrative between Debbie Harry and Chris Stein, from its genesis in their Bowery apartment as 'The Disco Song' to the cult Shep Pettibone remix. Hits this big tend to have a disembodied, stratospheric quality to them, cut lose from earthly pursuits. As Numero Group regularly do with obscure and under-appreciated music, this reissue humanises 'Heart Of Glass', bringing it down to earth with an endearing bump. –  AS
---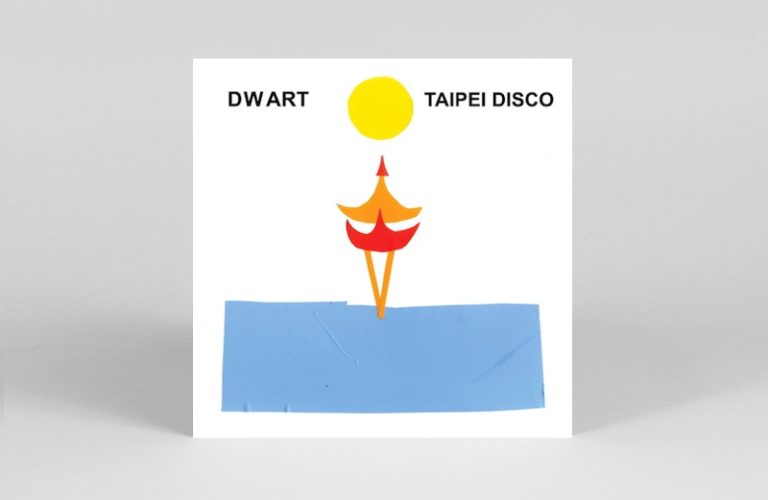 11. Dwart
Taipei Disco
(Holuzam)
Recorded between 1989-1993 and named after Guangzhou's "only proper club in town", this time capsule EP is a proper outer-national journey. Lead by a questing, immersive 11-minute synth and drum track, Portuguese journalist and producer António Duarte takes us from his neighbour-proof 19th floor apartment studio in Macau, to the dance floor of the titular club for a live rendition, and onto an impromptu jam session with musicians from the Cape Verdean band Os Tubarões. A new label from those behind Lisbon's Principe records, Taipei Disco is a fine way to open its singles account. –  James Hammond
---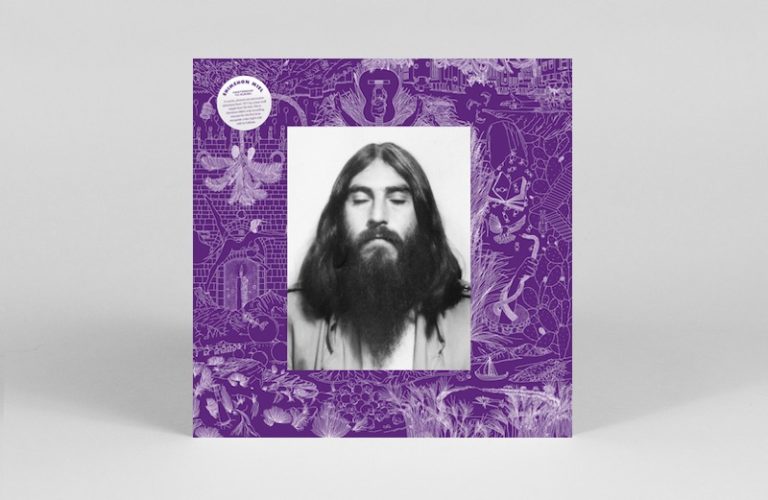 10. Shimshon Miel
Amsterdam to Nueiba
(Fortuna)
Over ten years have passed since Cherrystones showed Dorian Lynskey his copy of Shimshon Miel's Orchard of the Whispering Embers, the Israeli acid-folk mystic returned, with two psychedelic, percussive freak-outs from said LP, reissued on 12″ by Fortuna Records this year. It doesn't take too big of a leap of faith to hear the organic influences on 'Amsterdam Experience', which have been laced into a brooding dance floor ready rework by Kalbata on the flip. Sandwiched between the original and remix though is Miel's star turn, the folk-funk instrumental 'Nueiba Nueiba' which sounds like a spaced-out Richie Havens interlude – fitting given Miel once played at an ill-fated festival, dubbed the 'Israeli Woodstock', which shares the track's name. –  AS
---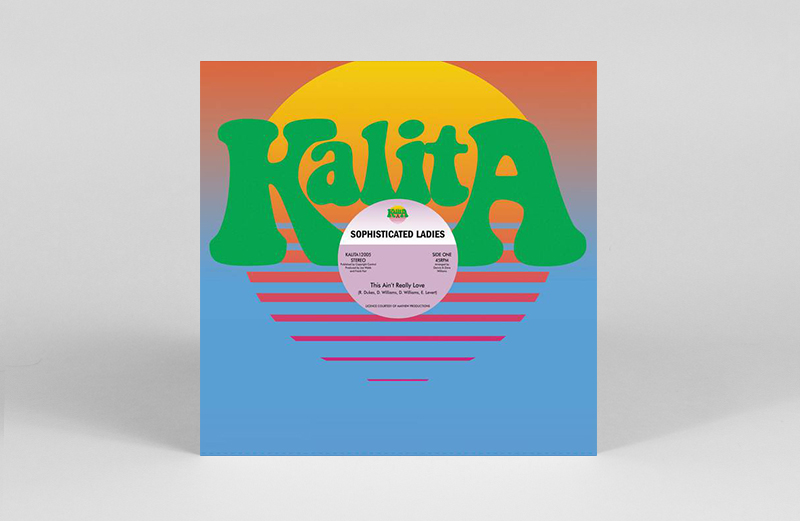 9. Sophisticated Ladies
This Ain't Really Love
(Kalita)
Originally known as The Bobettes when they launched their career in the mid-'50s, this quintet released 34 singles before calling it quits. Thankfully they didn't throw in the towel altogether, instead rebranding as a trio called The Sophisticated Ladies for two singles under the new moniker. The last track on their final release is the deeply soulful stomper 'This Ain't Really Love'. It's a remarkably apt rallying cry to save all that you've worked for in a relationship that's on the outs, whether that be with a trifling man who never fully reciprocated your love, or with a music industry that never fully recognised your talents. On a simpler level: it's a helluva tune, filled with disco strings that will set dance floors alight, reissued for the first time by Kalita. – Gabriela Helfet
---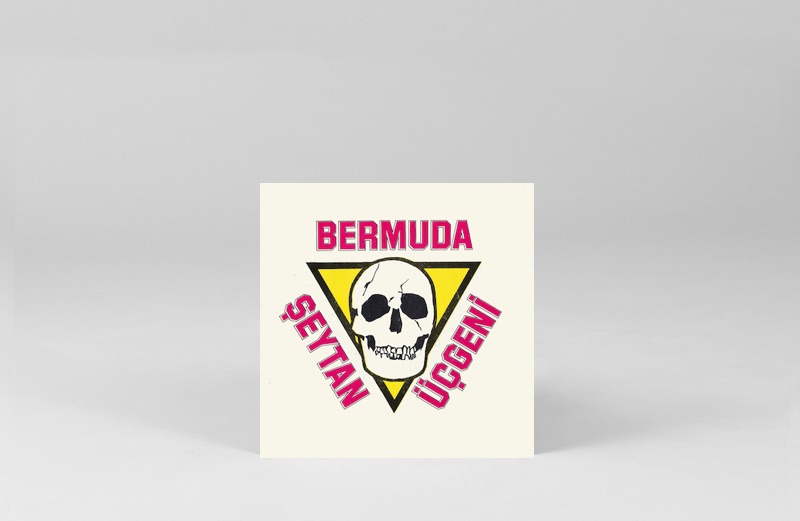 8. Ümit Aksu Orkestrası
Bermuda Şeytan Üçgeni
(Zel Zele)
This debut release for new label Zel Zele, 'Bermuda Şeytan Üçgeni' flies in like a UFO from the ancient near-future. With a jet-fulled intro and rolling funk groove, the track begins like a lost '70s cosmic cop show soundtrack, before disintegrating into a Sun Ra-esque synth wig-out, crashing from a major shuttle malfunction into a pool of bubbling water. Confused? The doppler-effect environmental sounds that underpin the jovial, prime-time variety melody of 'Boğaziçi Köprüsü' make the B-side feel like something from a parallel universe – the hold music for a Turkish test pattern, or state advertisement for the then newly opened Bosphorus Bridge with which the track shares its name. –  AS
---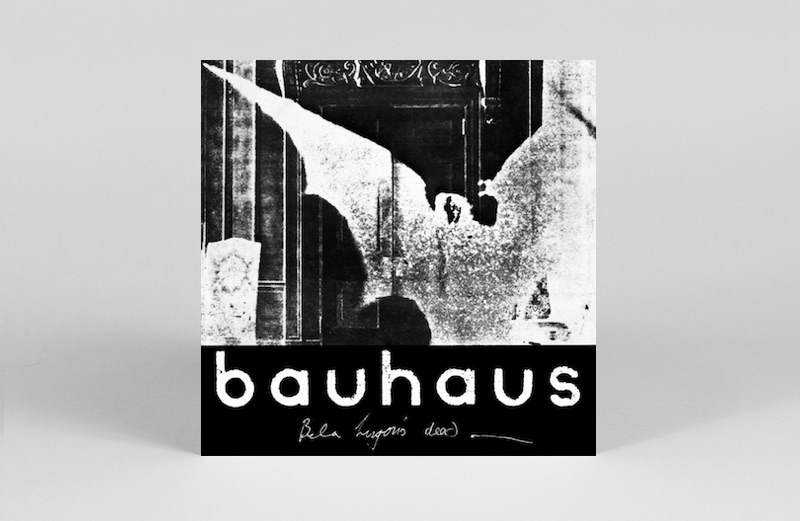 7. Bauhaus
The Bela Session
(Leaving Records)
Inspired by the Hungarian actor who defined Count Dracula in the 1931 film adaptation of Bram Stoker's novel, 'Bela Lugosi's Dead' was Bauhaus' debut single. A spacious, dubbed-out track, it hears singer David Murphy delivered the lyrics like a post-punk preacher, as the clipped bossa rhythm trails beneath. Fleshing out the release, Leaving Records have gathered three more previously unreleased tracks from the session that provide new context for the main event. Raw, urgent and unfinished, The Bela Session is a portrait of an iconic band finding its feet. –  AS
---
6. Jesse Rae
Global 95
(Southside Shufflers)
For its inaugural release, Glasgow label Southside Shufflers unearthed two tracks by the world's reigning (and perhaps only?) kilt clad "funk warrior" aka enigmatic electronic producer Jesse Rae. A pal of P-funk's Bernie Worrell and Zapp's Roger Troutman, Rae infused their synth and talkbox sounds into an album called Compression, two of which are collected on Global 95, for the tracks' first ever vinyl release. – GH
---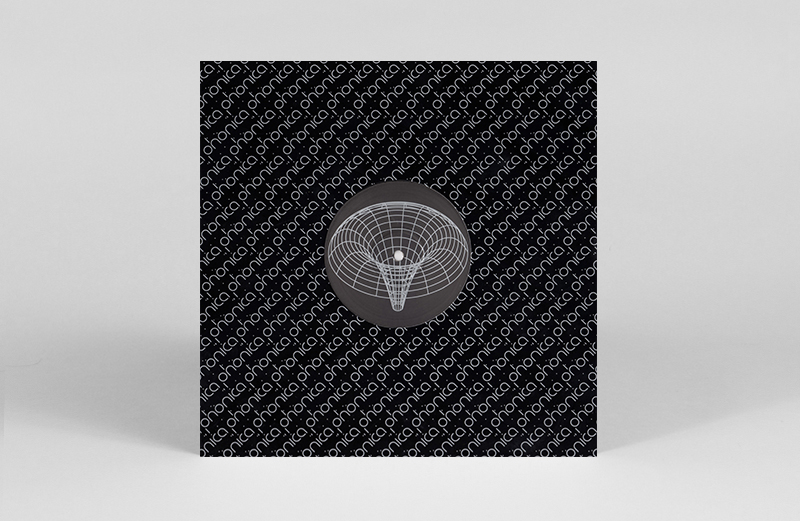 5. Stereofuse
Casino
(Phonica)
London record shop Phonica celebrated 15 years in the game in 2018 by releasing a bevy of 12″s on the main label as well as its white imprint. Favourites include the most recent record – a theremin-filled EP called Hearing Voices by North Lake as well as Peggy Gou's Travelling Without Arriving in March. However there was one 12″ that topped our lists the whole way through – a reissue of Stereofuse's Casino – 4-tracks that toe the line between techno and house lead by the killer house bubbler 'Black Jack'. A seminal slow-burning foursome, for those that like their grooves deep and low. –  GH
---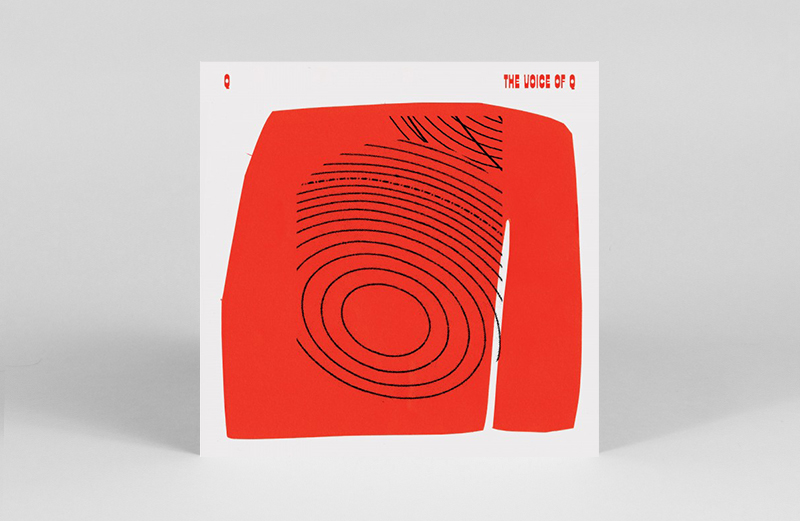 4. Q
The Voice of Q
(Isle of Jura)
"This is the voice of ka-you. Whatchu got to doooo… Prepare to receive transmission." An interplanetary slice of alien theremin disco, 'The Voice Of Q' is an obscure electro tune originally released in 1982. This year, it was beamed back to our earwaves by one of our favourite reissues labels – Isle of Jura. For the occasion, IOJ gave the track a spiffed-up remastered reissue, complete with the instrumental 12″ mix and an unreleased Q dub edit 'Keep It Strong' on the flip. IOJ also released a top-notch comp called Jura Soundsystem Presents Transmission One, featuring one of our favourite tracks of the year – Ken Dang's 1973 Norwegian disco ditty 'Born in Borneo', as well as a collection of two dub 12″s on its Temple of Jura sub-label by Len Leise / Jura Soundsystem. In short, an imprint to watch in 2019. – GH
---
3. Bô'vel
Check 4 U
(Be With Records)
Oh my… Manchester's long over-looked street soul sound came strutting into 2018 courtesy of this rare as hen's teeth white label reissue from Be With. A dubby slow jam for peak time, down time and every time in between, Bô'vel's 'Check 4 U' was initially self-released, making its cult reputation on pirate radio stations like Sunset & Buzz FM and Broadway Sound in the mid-'90s. Backed by a Metrodome UK-Gee remix on the flip, 'Check 4 U' was rightly one of the reissue joints of the year and just one of a series of stellar 12"s from Be With. As Ruf Dug wrote to accompany his and Randy's street soul mix for VF earlier this year, "this was a pre-internet, un-intellectualised subculture that stands well apart from the hackneyed history of Manchester music. Here is love, escape, resistance, truth and tragedy, without a single baggy trouser leg or yellow chevron in sight." –  AS
---
2. Keysha / FG's Romance
Stop It / What's Love Today
(Stroom)
'Stop It!' was first discovered courtesy of Charlie Bones' Valentine's Do!! You!!! party, when the track turned even the most jacked up of attendees into slinking, dance floor casanovas. Verging on NSFW levels of smut with its breathy "stop it, stop it, ahhhh" loops, the tune is a rare gem from South African that originally appeared as a B-side on Keysha's sole release – the 'I'm A Thumbsucker' 12″ in 1982. Lest overheating occur from Keysha's smutty slow jam, FG's Romance's '80s Belgian disco synth smoothness 'What's Love Today' is a welcome cool down. – GH
---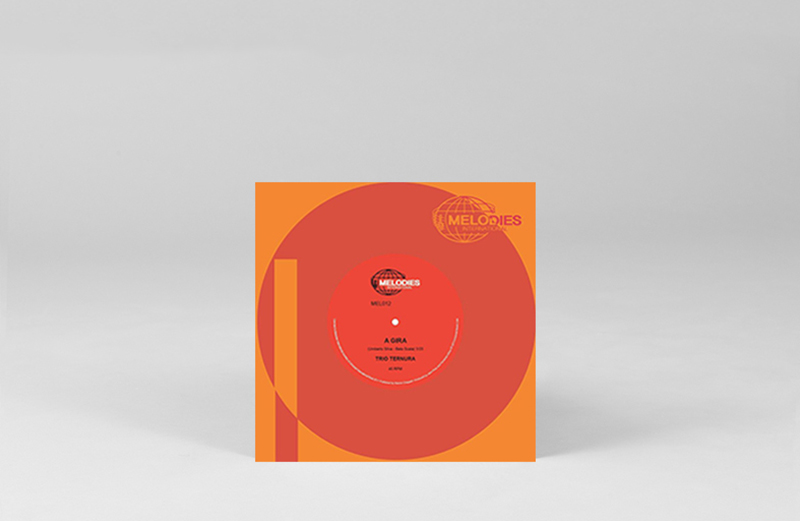 1. Trio Ternura
'A Gira'/'Last Tango In Paris'
(Melodies International)
Vinyl can be an expensive habit as well as a snooty one, particularly in the reissues game, where rare records are increasingly fetching three figure sums. Melodies International – a label founded by Floating Points (aka Sam Shepherd) and Mafalda with the soul aim of sharing "very special and relatively undiscovered sounds" has moved to change all that. Though the label launched four years ago, it was in 2018 when Melodies truly came into its own, putting out five stellar records – some extremely coveted and some less known – while cultivating one of the friendliest communities of fans and friends in the process, hosting regular Sunday afternoon parties in London with unannounced DJs ranging from Sadar Bahar and Ge-ology to Shepherd and Mafalda. All proceeds are donated to charity, entry is a mere fiver, and everyone is welcome. (I brought my parents to two of these events for some get down, and they received an elated reception.) The releases are regularly accompanied by Melodies' Melozine – a DIY mag that tells the backstory of each record through interviews, key discography, photography and features.
But ultimately this isn't about parties and community, it's about the records. Though any one of Melodies' five offerings could have appeared here – with a special mention going to Frankie Knuckles' edits of Womack & Womack's 'M.P.B.', it was the first reissue of long sought after 'A Gira', a Brazilian boogie super jam by sibling threesome Trio Ternura, that was our highlight. The 7″ also included Trio Ternura's version of Gato Barbieri's 'Last Tango in Paris' on the reverse, accompanied by the first bilingual issue of Melodies' Melozine. At a time when it may feel like exclusivity is on the rise, Melodies sings a tune we can all get down to. – GH
Illustration by Daniel Prothero