Coveted track IDs, shimmering soul debuts, and new worlds of experimental sounds.
As ever, we've divided our round-ups by format. Having selected our favourite 7″s and 10″s of 2018, we turn our attention to the mighty 12″, with albums and reissues still to come. These lists are framed as 'favourites' rather than 'best ofs' – records that the VF team have enjoyed, returned to and agonised over more than most.
Rather than being defined by genres, this year in particular the 12″s traversed tastes in unexpected ways.
Long requested tracks finally saw awaited releases, like Tessela on Whities, capable of winning over anyone, even those who don't normally dabble in techno fare.
Elsewhere, new artists like Hatis Noit fused radical electronic experimentalism with non-Western classical and Japanese traditions, to expose us to worlds previously unknown.
The past twelve months also saw a formidable wave of female musicians and producers self-releasing records or launching new imprints. Of the five new labels featured on this list, three are helmed by women.
Here are our 20 most loved 12″s and EPs of 2018.
Catch up with The Vinyl Factory's full end of year round-ups:
Our 50 favourite albums of 2018
Our 10 favourite 7″s and 10″s of 2018
The 15 best turntables of 2018
The best amplifiers of 2018
The best speakers of 2018
The best headphones of 2018
A guide to the Japanese reissues of 2018
---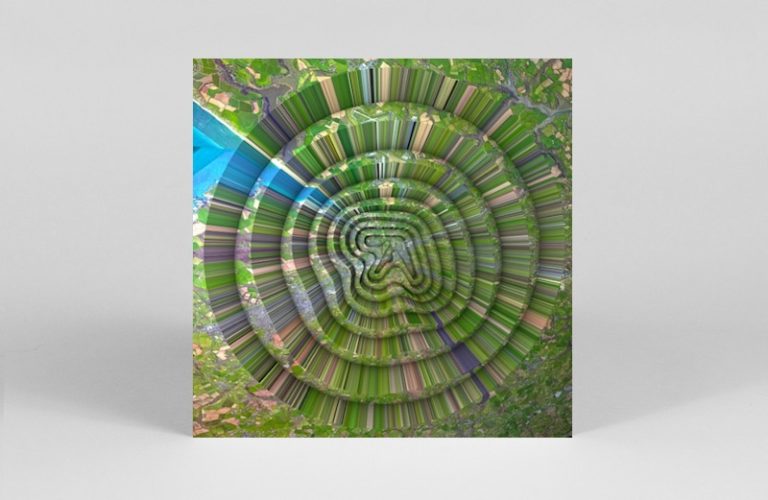 20. Aphex Twin
Collapse
(Warp)
How do you continue to sate the insatiable? While Aphex Twin did no wrong with Collapse, another skittish and rubberised dventure in analogue programming, it was the demented glimpse of his visual world which we revelled in most this year. Weirdcore's extra-sensory tapestry of Cornish wild life that adorned both the standard release and informed the cyborg-psychedelia of the 'T69 Collapse' video was a revelation, as was the meticulously sourced limited edition, which utilised an obsolete form of foil-engraving as a nod to the '60s French avant garde. As with much of Aphex Twin's world, the more you learn about how Collapse was built, the more intriguing it becomes. – Anton Spice
Watch our film exploring the visual world of Collapse here.
---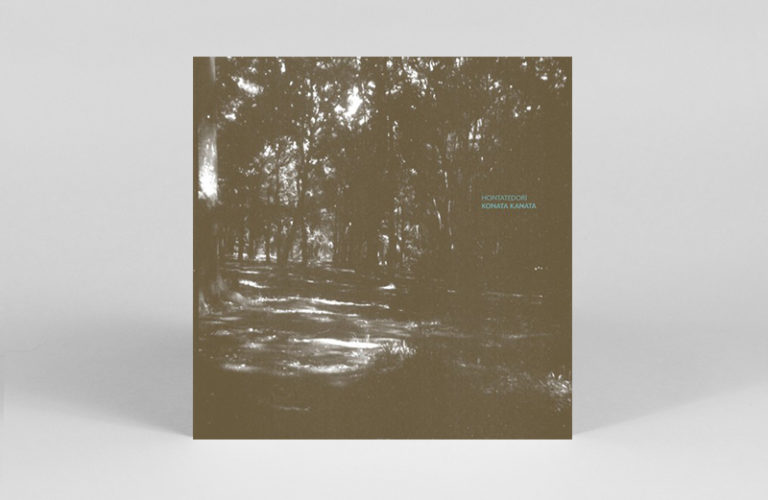 19. Hontatedori
Konata Kanata
(Blue Chopsticks)
Tokyo trio Hontatadori released a four-track EP on Drag City sub-label Blue Chopsticks this year, presenting a quartet of bedtime guitar miniatures, given form by the fragile vocals of Moé Kamura. With echoes of Linda Perhacs or Stina Nordenstam, Konata Kanata is at once a collection of gentle folk ballads, and a meditation of the minimalist resonances inherent in every deliberate strum of the guitar. – AS
---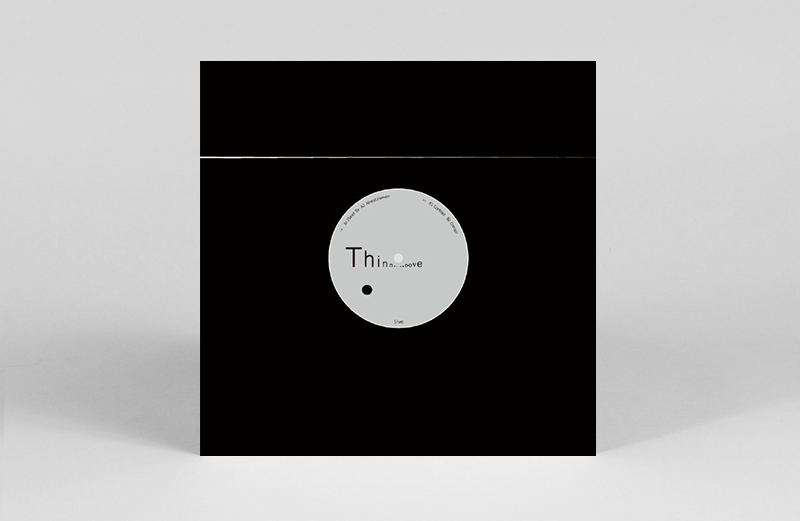 18. 5IVE
Planet Be EP
(Thinnergroove)
In Japan, the phrase ichigyo-zammai refers to the practise of concentrating on one act at a time. This singular focus is a mood that runs throughout 5ive's first solo release – Planet Be EP, the inaugural release on Japanese producer and DJ Powder's Thinnergrooves imprint. On the A-side, 5ive achieves this feeling in loopy fashion. 'Planet B' launches into tonking percussion and swirling synths, until slapping drum pads kick in like some electronic taiko drum from another dimension, depositing you safely back where you started. 'Almost Heaven' proceeds on a celestial tip, a coastal forest sunrise scene, laughing denizens wailing in the distance.
Such is a sentiment continued on the flip in 'Contrast', at least that's what you think… The journey from start to finish is so seamless you'll hardly have noticed your destination has changed – starting on chirpy high, soon descending into a didgeridoo lair deep amidst an interplanetary netherworld. 'Entropy' continues with this emerald feel, a layered key hook woven into itself, and back again through a deep bass vocal, as an icy knife edge slits through the air. The result is a house EP so subtle in its shine that you're not exactly sure what's just happened. But that's besides the point. – Gabriela Helfet
---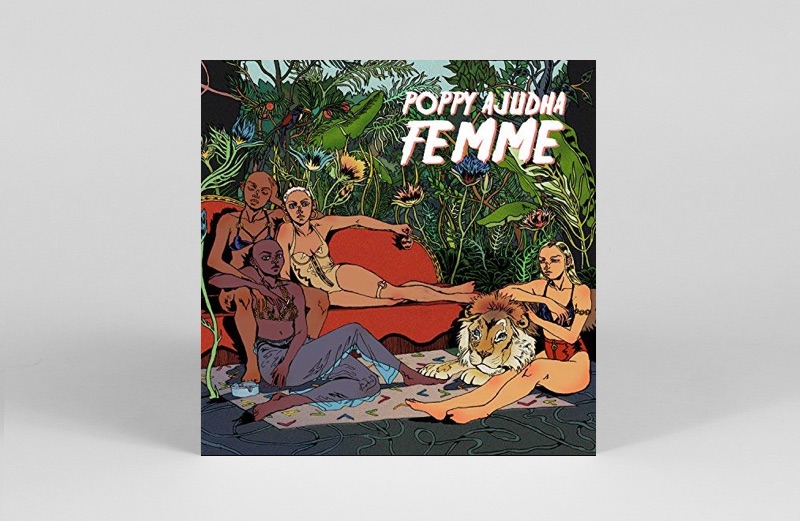 17. Poppy Ajudha
Femme
(Self-released)
A breakthrough 12 months for vocalist Poppy Ajudha, who appeared on Brownswood Bubblers in 2017 and has since released her first EP proper. With vinyl given away at shows (and a general release to come this week), there's a word of mouth momentum that has built about Ajudha's assured sound – one which belies both her years and experience. Just as comfortable in RnB territory on 'Tepid Soul' as she is on heart-wrenching ballads like 'Where Did I Go?', or sparring with Kojey Radical on 'Spilling into You', get ready to hear more about Poppy Ajudha. – AS
---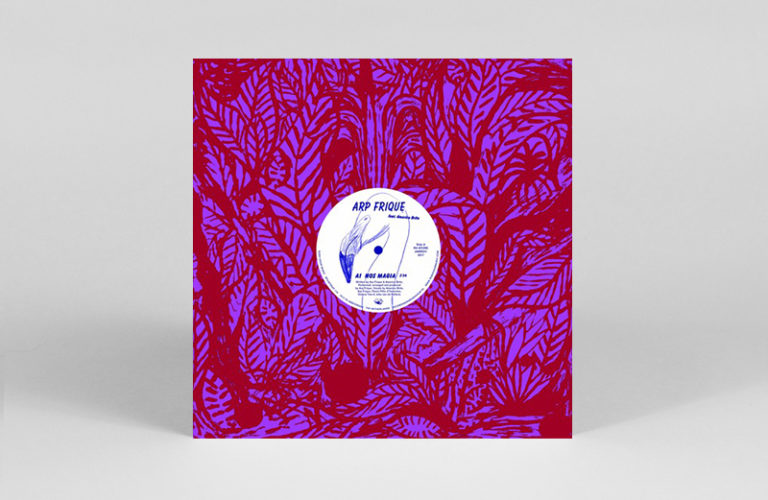 16. Arp Frique
Nos Magia
(Rush Hour)
A joyous concoction of influences, collaborations and dance floor happiness courses through The Wonderful World Of Arp Frique – the debut LP from Niels Nieuborg. Of all the curious flora and fauna of Frique's world, 'Nos Magia' remains the stand-out specimen, distilling everything that's bubbly, eclectic and deliciously melancholy about the album into a wistful hit that will speak to disciples of Antal, Hunee and the Rush Hour sound. – AS
---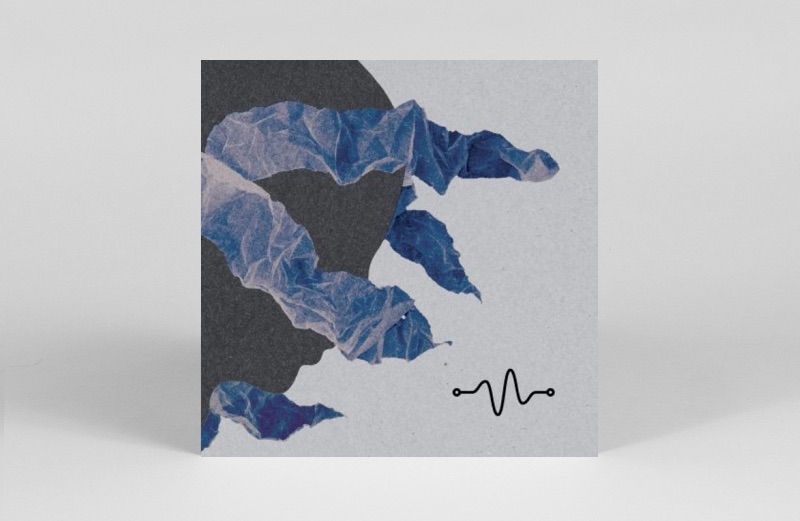 15. D. Tiffany & Roza Terenzi
Oscillate Tracks 001
(Oscillate Tracks)
Berlin's Oscillate party series launched a new label enlisting D. Tiffany & Roza Terenzi for its inaugural release. Oscillate Tracks 001 features two original tunes – shiny electro track 'Electronique' by Terenzi, and space bass 'Spirit Alien' by Tiffany – plus Jayda G's fluttering, future garage-esque rework – the Esoteric Mix of 'Spirit Alien', on the flip. Continued excellence from a trio who've released a bevy of top notch EPs on their own new labels and otherwise this year. – GH
---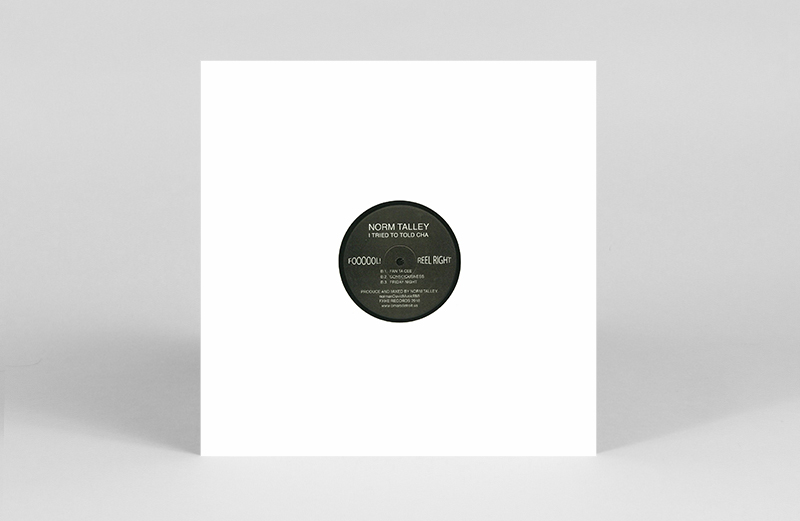 14. Norm Talley
I Tried To Told Cha EP
(FXHE)
There's house, and then there's Detroit house. Here, Motor City producer Norm Talley follows up his 2017 debut Norm-A-Lize, his I Tried To Told Cha on Omar S' FXHE label. (Omar S also released a 12″ worth peeping this year – I'll Do It Again, featuring vocals by Simon Black – but Talley's EP was our firm favourite.) From the Martin Luther King Jr. vocal on 'Freedom' – a sample that from a lesser producer could feel insomniac levels of tired – you know this one's special. By second track 'Detroit 2 Step', the horns and deep rolling snares kick in and you're in the palm of Talley's hand. And that's just the A-side… The flip will power all kinds of shenanigenanery: from the witching hour 'let's get weird' of 'Fan Ta Cee' to exultant keys of 'Friday Night'. Though admittedly the kinds of tunes that thrill on first listen, you'll return to all of these tracks over and over again. – GH
---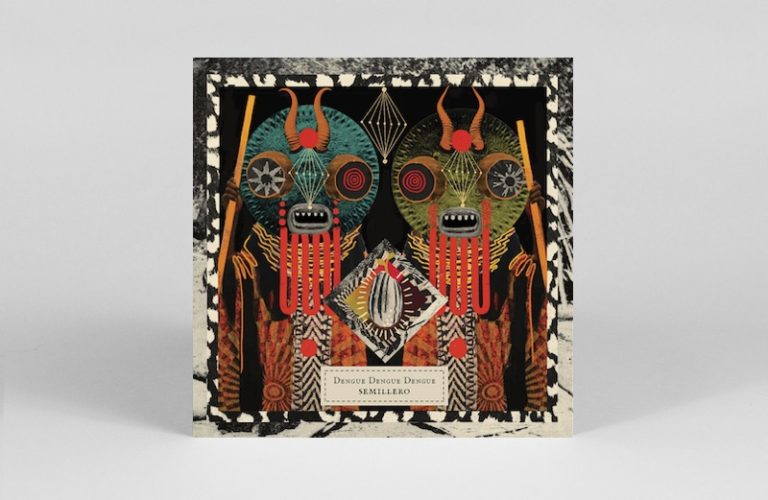 13. Dengue Dengue Dengue
Semillero
(On The Corner)
Another stellar year for On The Corner has seen the label release music by DJ Khalab with Black Noise 2084, Penya, Collocutor and Tenesha The Wordsmith to name a few. However, it's the work of Peruvian duo Dengue Dengue Dengue who we're going with to represent the label, joining Penya for a 6-track excursion to the root, or perhaps more specifically the seed, of Amazonian psychedelia. Title track 'Semillero' finds kindred spirit in the Andean flutes and contemporary producers from Angola, weaving a contemporary vision of afro-Peru that pays its dues to the ancestors in the process. Stunning artwork, a family vibe and extraordinary work ethic keep On The Corner going from strength to strength. – AS
---
12. Various Artists
DOYOURECORDS001
(Do!! You!!!)
Like a Larry David/Arthur Russell hybrid through a London sieve, sonic morning sherpa Charlie Bones has been single-handedly lifting spirits for over six years thanks to his Do!! You!!! breakfast show on NTS, where you're as likely to hear ambient and RnB as you are techno and hip-hop. Everything is fair game to be played, at varying pitches and formations. This includes regular shows featuring submissions from listeners, or what Bones refers to as Readers WAVS. For his first Do You Records release, Bones collected three of these Readers WAVS – a duo of boogie-tinged disco stompers by Seiji Ono and Bryce Hackford, alongside the mysterious standout tune – Dog and Fox's 'Who Gets The Cows?' – a fresh, percussively intricate and uniquely Do!! You!!! staple. – GH
---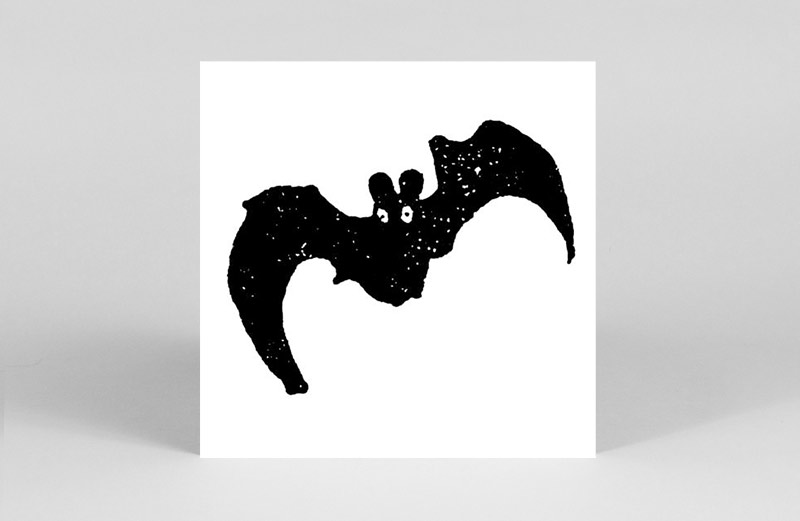 11. Joy Orbison
81b
(Hinge Finger)
Though Joy Orbison aka Peter O'Grady released a collaborative 12″ with Ben Vince on Hessle, and helmed the 4th instalment of Dekmantel's Selectors compilation series in noteworthy fashion, his solo 81b EP on Hinge Finger was what thrilled this year. As a whole, the six-track collection is distinctly album-like in its cohesiveness and detail. (Trust he's also included bare tunes in the mix too.)
To wit, stripped-back sci-fi opener 'Seed's bips and bops lead the way for a teased-out electronic squeal as its "you're falling" vocal repeats itself until the (rhythmic) descent begins. 'Coyp' ensues, with a sort of atmospheric and foreboding bubble, while synth scape 'Tennov6teen' crosses ambient terrain. On the flip, 'Belly' zips the pace-up, before 'Sin Palta' – an unexpected, dance floor affair with possibly the year's best vocal sample – steals the show, rounded off with the twerky, slow-roll of title-track '81b'. – GH
---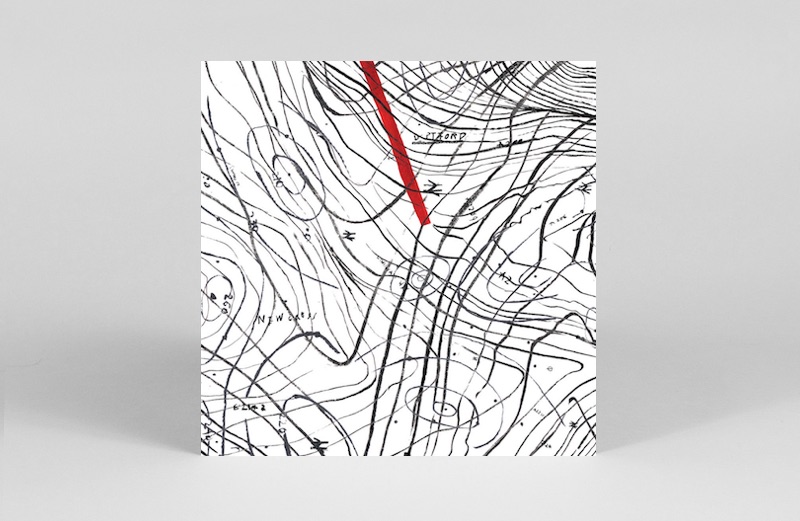 10. Emma-Jean Thackray
Ley Lines
(The Vinyl Factory)
It's not nepotism if the accolades are justified… and as such we've allowed ourselves a VF release in this year' 12"s list to celebrate Emma-Jean Thackray's virtuoso EP Ley Lines – a record you'd be forgiven for thinking featured at least a quintet of musicians and a small choir, but which was instead crafted by Thackray alone. A Madlib-esque endeavour bubbling with creativity and preternatural syncopation, the title track is an afro-beat heater that rattles through at least 6 gears on its way to the dance floor, while 'Red Bush' and 'Rain Dance' simmer down a record that continues to delight with every listen. – AS
---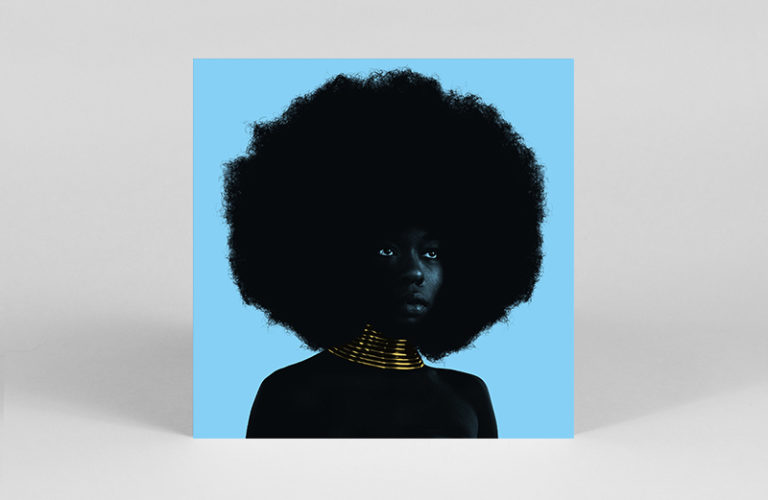 9. Sudan Archives
Sink
(Stones Throw)
Given that Sudan Archives was our favourite 12" of 2017, there was serious expectation riding on her follow-up. Needless to say, everything that took us by surprise about Archives' debut last year was consolidated on Sink – an experience not unlike finding you've been given a second desert on the house. Her idiosyncratic soft-picked violin bounces across a record that is buoyed throughout by Archives' elastic feel for a beat. And while tracks like 'Nont For Sale' cement Sudan's sound as uniquely her own, it's the kaleidoscopic RnB of 'Sink' and 'Beautiful Mistake' which take things in a new direction. – AS
---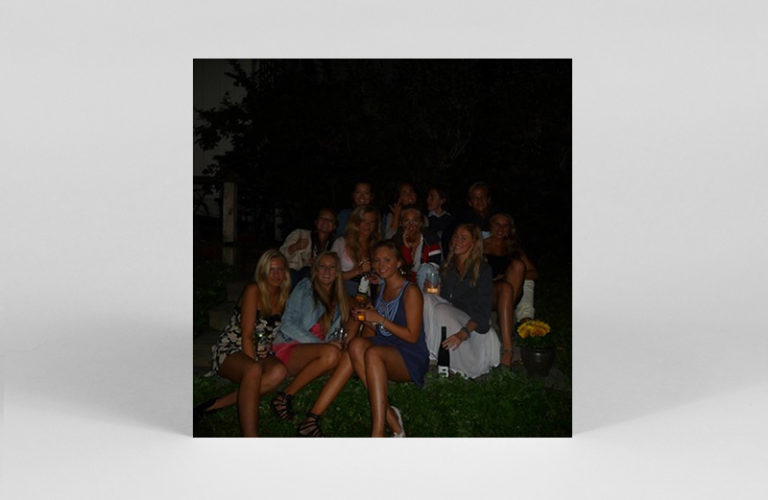 8. Smerz
Have Fun
(XL Recordings)
While much experimental RnB in recent years has stripped things back to reveal space in the music, there's a density and claustrophobia to Norwegian producer duo Smerz's Have Fun, where dank drones and reverb heavy electronics are offset by the tantalising intimacy of their voices. With eight sub-4 minute tracks (five of which clock under three minutes) these vignettes promise more to come from Smerz, but look no further that title track 'Have Fun' for an example of how they draw hooks from the mist like whispers in the club. – AS
---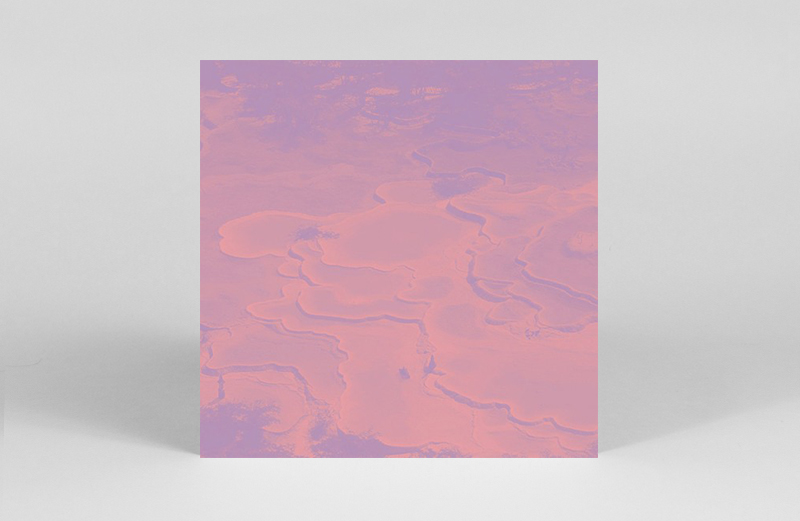 7. Yu Su
Preparations For Departure
(Arcane)
Tropical-leaning downtempo and ambient nowadays gets a bad rap – so oft becoming the realm of shirtless broheems who like paint-by-numbers pool haus. However when done right, its nuanced multi-layers are soothing like very little else – bongo tinkles, calypso hi-hats, cascading electronic synth chimes floating across to you – a soothing, insta-shot of zen you can breathe in deeply, like a palm frond-scented breeze. The latter is very much the case in Vancouver producer and saxophonist Yu Su's Preparations For Departure EP. Or so we thought. After listening to its five tracks without context, learning that the EP was recorded following a parent's tragic death gave the music an unexpected view – a delicate, considered weightlessness, a memory of the fugue of grief. – GH
---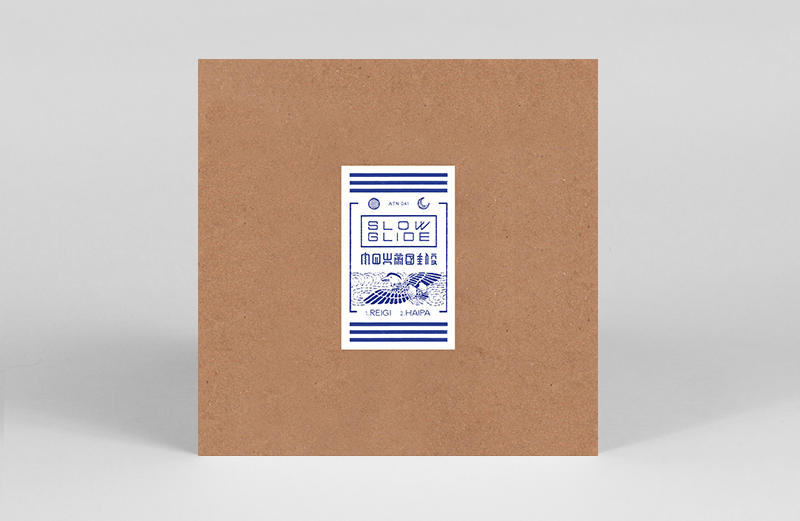 6. Slowglide
'Reigi' / 'Happa' EP
(Antinote)
Over the past six years, French imprint Antinote has rightly become known as purveyors of quirky, often zippily celestial, electronics. Which made the first listen to Slowglide all the more surprising… "Whaaaat is this Zuul-esque demon breakbeat! From whence has it come?" A-side 'Reigi' pairs possessed chants over syncopated blips and bops to hypnotic effect; because the words sound like 'ahhhyez zavogah zymust', there is a chance we're all being unknowingly being indoctrinated into a cult in the process, but it's worth it. On the flip, 'Haipa"s tonked-out bass and Japanese P.S.A. vocals descend into straight-up bliss, the kind of roller that should be heard far and wide – on 2018's answer to 'Theme From Q' levels. – GH
---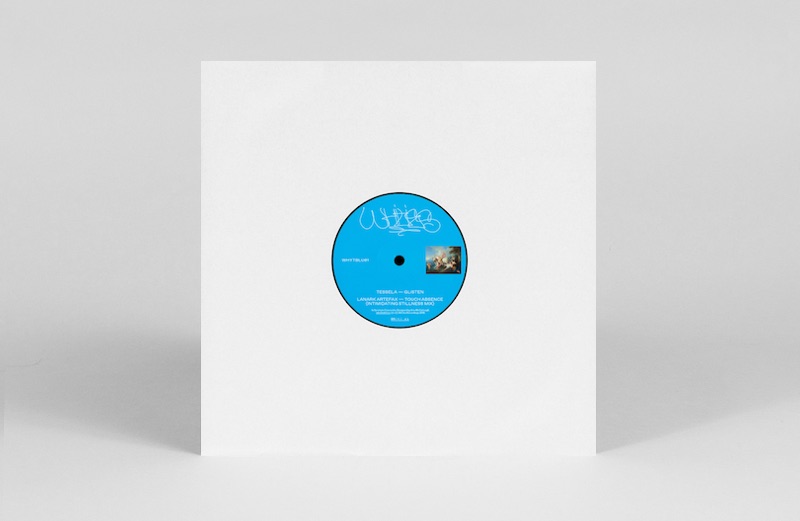 5. Tessela / Lanark Artefax
Blue O1
(Whities)
Debuting way the hell back in 2016 on Joy Orbison's essential mix, thirsty ID hounds were finally rewarded for their patience this March – as Tessela's stuttery, metallic 'Glisten' debuted on Whities' new Blue sub-label, the first of four releases this year, all of which could have made this list, especially the 4th instalment helmed by E-Talking and Laksa. Whities also dropped five releases on the main label, including Tessela's group with his brother under the guise Overmono, all TIPs. But back to the record in question, lest this become a favourite Whities records of 2018 list.
Akin to 'Hackney Parrot' in its frenetic freakouts, 'Glisten' opens with what sounds like an echolocation device being electrocuted, as a house party's muffled bass tumps along next door. Soon jittery, spliced "ooooh" "yeah" and "eeeh"s shimmy their way atop this frame in various fashions for the next five minutes. It might not sound like catchy as hell fare, but it was, and it is – a techno track that traversed tastes to convince both disciples and those who still remain unconverted that a dance floor stormer doesn't need frills and overproduction to sound forward thinking. It just needs to be damn good. Round that off with a similarly glitchy Lanark Artefax edit of a track off his 2017 Whities EP, and you've got yourself a winner winner vinyl dinner, no matter which side you slice it. – GH
---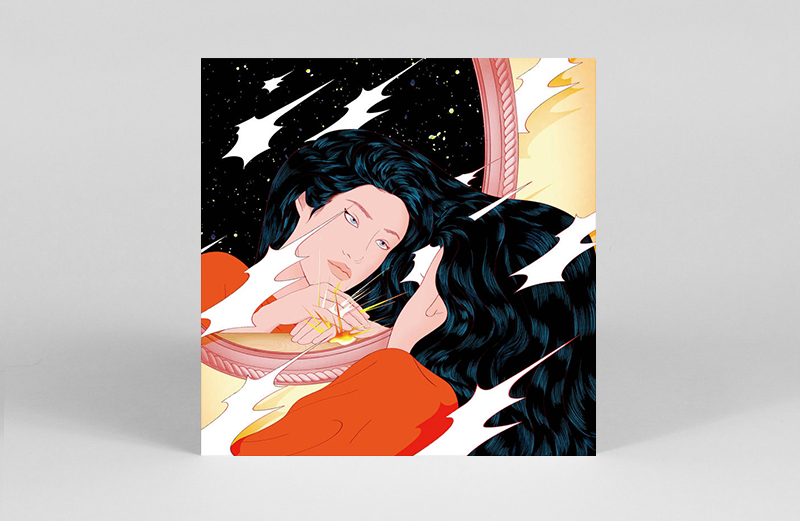 4. Peggy Gou
Once EP
(Ninja Tune)
In 2017, you may have been forgiven for asking, 'Peggy who?' Not so in 2018. This is a result both of her hustle as a DJ – the official list of gigs she's played over the past 365 days will make you both impressed and extremely tired just looking at it – as well as the strength of her own productions, nowhere better seen than on her Once EP. The release also includes quite possibly the year's most addictive dance single 'Itgehane (It Makes You Forget)' featuring Gou singing for the first time, in Korean no less. Not forgettable in the slightest, with the sort of sing-along-able instrumentals that synch into your psyche upon first listen, the track set even the hardest of club goers into bopping bliss. A testament to the power of Gou, only reiterated in the twerked revelries of 'Hundreds Times', culminating with funked out '80s breaker 'Han Jan'. – GH
---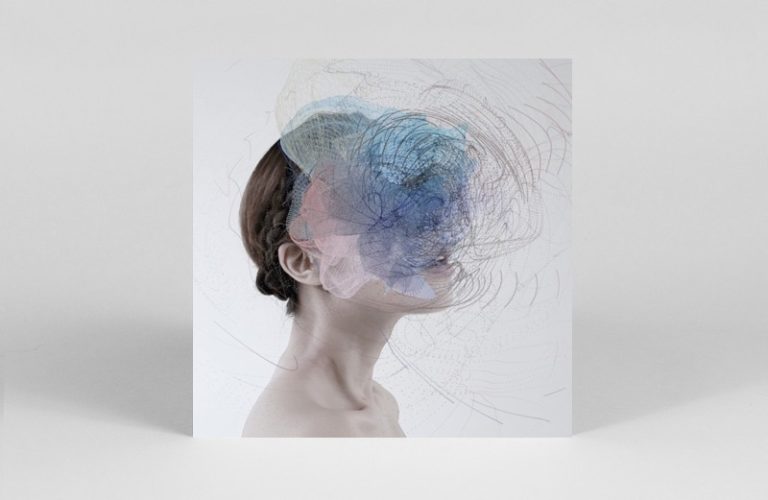 3. Hatis Noit
Illogical Dance
(Erased Tapes)
Japanese vocalist Hatis Noit's enchanting Erased Tapes debut finds a radical and moving middle ground between non-Western vocal traditions such as Bulgarian and Gregorian chants and the classical Japanese court music of Gagaku and radical electronic manipulations. At times reminiscent of Björk's Medulla, Holly Herndon's intimate vocal experiments or the choral majesty of Le Mystère des Voix Bulgares, Illogical Dance is a theatrical, spiritually invigorating listen. – AS
---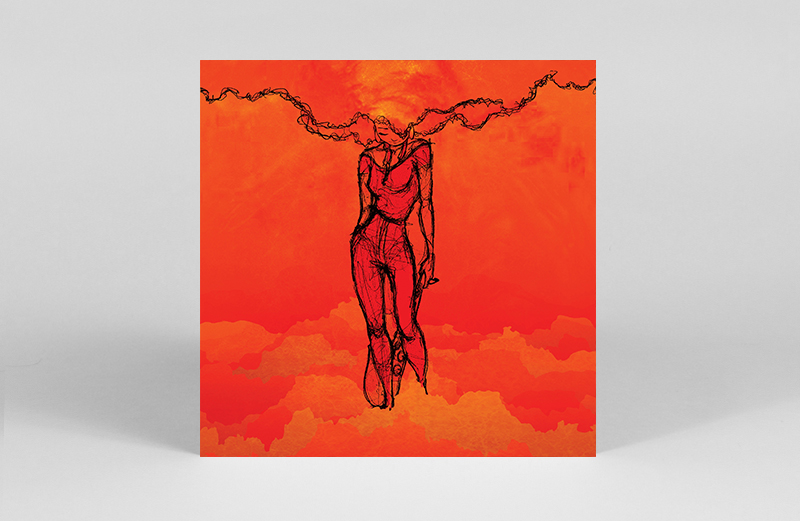 2. Nubya Garcia
When We Are
(Nyasha)
In a year when London's young jazz scene catapulted to international recognition, with satellite roots in South Africa and Chicago, there is perhaps no better embodiment of this ascent, and its future, than Nubya Garcia's When We Are EP. Across two original compositions and two remixes, the self-released When We Are saw Garcia fuse her technical prowess with fiercely heady jazz, soul, gospel, Afro-Caribbean and electronic influences. To assist, she enlisted fellow cohorts – Joe Armon-Jones on keys, Daniel Casimir on bass and Femi Koleoso on drums.
Strikingly, this wasn't confined to smokey, indigo-lit basement clubs with uptight fuddy duddies imperceptibly nodding along – the tracks also laid claim to the dance floor, especially heard in K15's Plastic People-nodding 'When We Are' rework. To see the EP performed live was to witness crowds whipped into a kind of frenzy, the likes of which you might expect at a raucous hip-hop or punk gig, certainly not jazz gigs of yore. But times have changed, thankfully.
Ultimately, what is most jazz-like – and most exhilarating – about this current movement is not necessarily its sound, it is the spirit of collaboration, improvisation and exuberance of both performers and audiences, whatever direction it may take in the future. – GH
---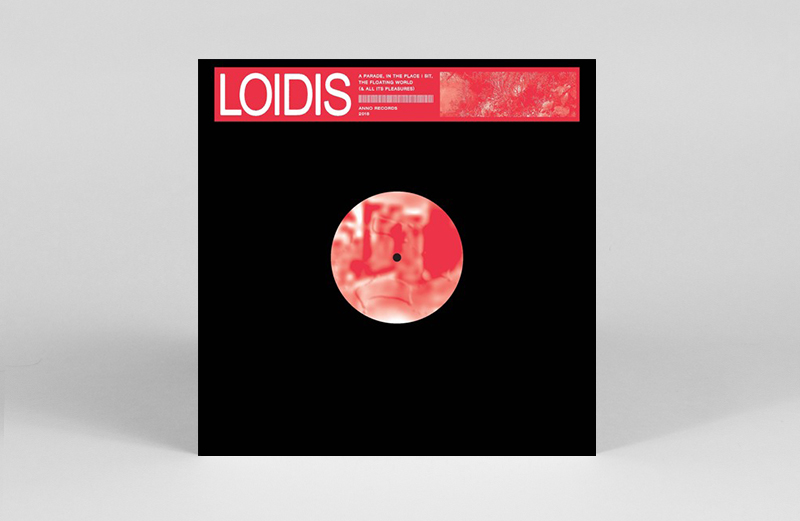 1. Loidis
A Parade, In The Place I Sit, The Floating World (& All Its Pleasures)
(anno)
To create a slow burner or a catchy, hook-filled dance track is difficult enough on its own – to do both at the same time is something of a rarity. A Parade, In The Place I Sit, The Floating World (& All Its Pleasures) does this and then some, with the unassuming, yet instantly memorable, stormer 'A Parade'. This is followed by 'In A Place I Sit' – a stripped down lo-fi stepper, culminating in the beautifully jazz-hued, small hours affair 'The Floating World (& All Its Pleasures)'.
You don't need to be in a club to enjoy these tracks though. In fact, you'll be rewarded for listening outside the confines of a rave dungeon – discovering new realms that you may not have heard otherwise. A meticulously crafted 12″, universally returned to for the better part of the past six months, from a producer whose output as well as his label releases were firm favourites the whole year through. Looking for more? Consider the ambient record released under his Pendant alias via West Minerals Ltd. More on that in our forthcoming favourite albums of the year list though… – GH
---
Illustration by Daniel Prothero
---