The year on record.
Rather than grand statements, 2018 was a year of quiet revolutions and insurgent messages that realigned the status quo. As such, some of the most powerful came veiled in complexity, like SOPHIE's Oil of Every Pearl's Un-Insides or Fatima's And Yet It's All Love.
Both also tapped into a frequent concern among this year's selection, as artists sought to navigate the increasingly fluid distinction between the personal and the political – a tension also explored on Lotic's Power, Neneh Cherry's Broken Politics and Blood Orange's Negro Swan among others.
Picking up where 2017 left off, jazz also continued to infiltrate the airwaves, taking hybrid forms on demanding records by Ben LaMar Gay and Kamasi Washington in the United States, and via the increasingly prolific UK movement, from Brownswood's We Out Here generation, to Kamaal Williams' groove-ready fusion.
And as many countries took alarming turns towards nationalism in 2018, music continued to become increasingly global. In that sense, this list reflects the breadth of sounds emerging from all corners of the world, whether Kikagaku Moyo's Japanese-meets-Portugese psychedelia, Park Jiha's South Korean minimalism, BCUC's punk funk from South Africa, the Tunisian electronics of Deena Abdelwahed, and perhaps most pertinently, Rosalía's ability to craft traditional flamenco influences into genre-spanning contemporary RnB hits.
So, having selected our favourite 7"s and 12"s, we turn our attention to the big one: albums. As in previous years, these lists are framed as 'favourites' rather than 'best ofs', and contain records that the VF team have enjoyed, returned to and agonised over more than most.
With few exceptions, we've also tried to keep each label to a single entry, and every album must have received a vinyl release to be considered (sorry noname…). All fifty here also represent what we believe to be the basis for any record collection, capturing the diversity of the last twelve months in music.
Catch up with The Vinyl Factory's full end of year round-ups:
Our 20 favourite 12″s and EPs of 2018
Our 10 favourite 7″s and 10″s of 2018
The 15 best turntables of 2018
The best amplifiers of 2018
The best speakers of 2018
The best headphones of 2018
A guide to the Japanese reissues of 2018
---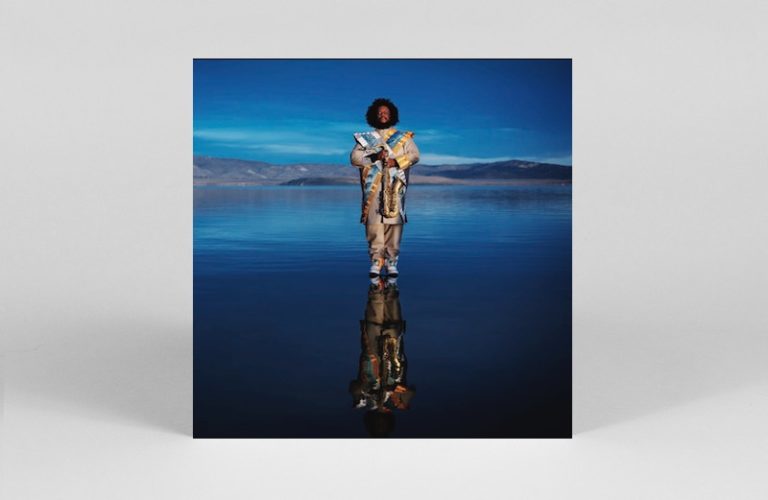 50. Kamasi Washington
Heaven and Earth
(Young Turks)
Kamasi Washington's two-part opus is split between the outward looking Earth and the soul-searching Heaven. It's a duality that plays out over close to three hours of music (the vinyl edition also includes 'bonus' EP with another realm of music hidden within), as Kamasi and company take the long road to redemption. Musically, this is maximalist stuff, produced in a way that makes even the quieter passages feel thick with intent – the gospel choirs, soaring solos and clattering percussion built for vast cathedrals rather than cavernous jazz clubs. From his collaborations with Kendrick Lamar to Street Fighter references, few musicians have done as much as Kamasi in destroying arcane definitions of high and low culture, capturing instead the universality of experience across an album of audacious breadth and confidence. – Anton Spice
---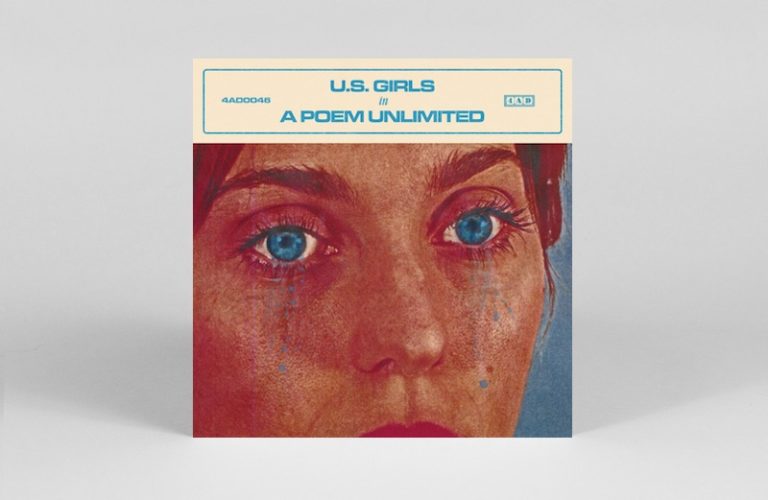 49. U.S. Girls
In A Poem Unlimited
(4AD)
From the moment opening track 'Velvet 4 Sale' tumbles into the room, it's clear In A Poem Unlimited is going to confound expectation. Here Meg Remy's astute turn of phrase is married to infectious pop songs that mine some of music's most vital periods – capturing a flavour of downtown NYC on 'Rage Of Plastics' or a new wave insistence on 'Poem'. Collaborations with members of Toronto's Cosmic Range collective add a spirit of adventure to a record that fizzes with ideas, anger and energy. – AS
---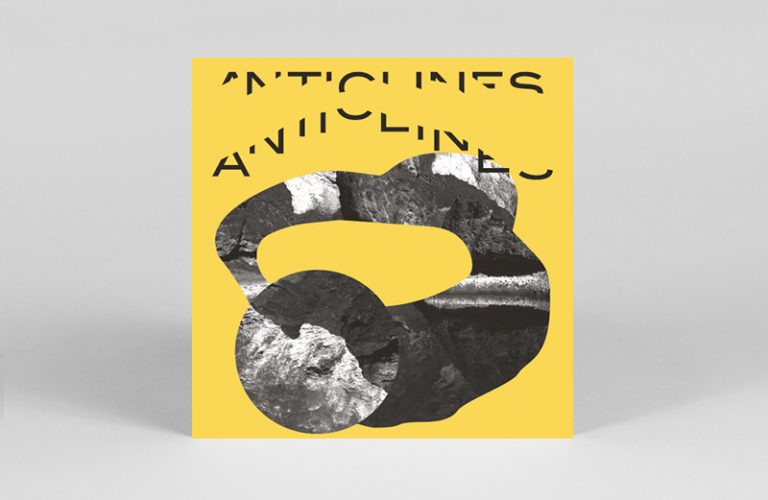 48. Lucrecia Dalt
Anticlines
(RVNG Int.)
Recent years have seen Lucrecia Dalt's take on electronic song form strengthen in complexity with each release, and Anticlines sounded all the better for diving headfirst into her more adventurous proclivities. Rooted in her geological work, and how anticlines reveal the inner workings of the earth, her sonic approach to this phenomena is through a distinct and highly cadenced vocal delivery, giving space for layers of modular synth and subtle rhythm to emerge with deeper listening. – James Hammond
---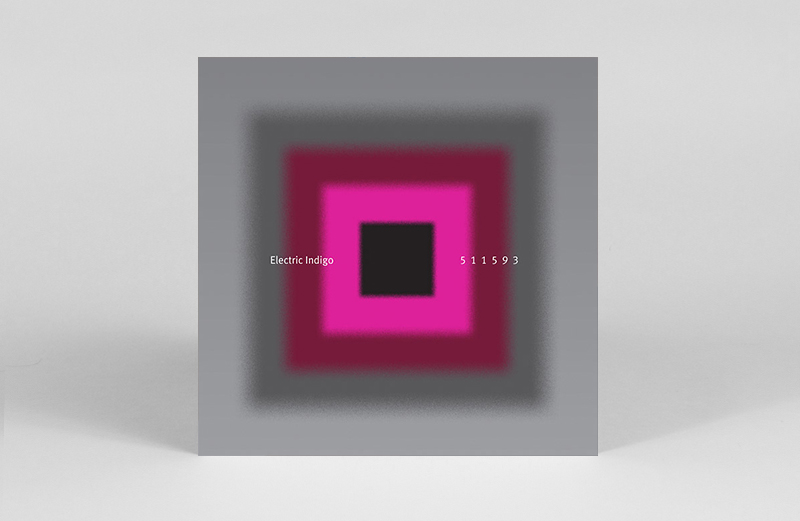 47. Electric Indigo
511593
(imbalance computer music)
Though DJ and producer Electric Indigo aka Susanne Kirchmayr has been releasing music for the better part of 25 years, and founded female:pressure, which champions women and non binary musicians, 511953 marks her full length debut. A deconstructed delve into club music, across 511593 she takes you into the beginnings of a tune just long enough to hook you in, before whipping out of the stone cold jam into more abstractions. 'Sept' is a favourite example of this: opening like live wires dipped in liquid, the sound soon morphs into a shuddering industrial number to chatter your teeth off to. Despite its relative brevity, 511593 is a pitch-perfect encapsulation of the idea that you should always leave 'em wanting more. – Gabriela Helfet
---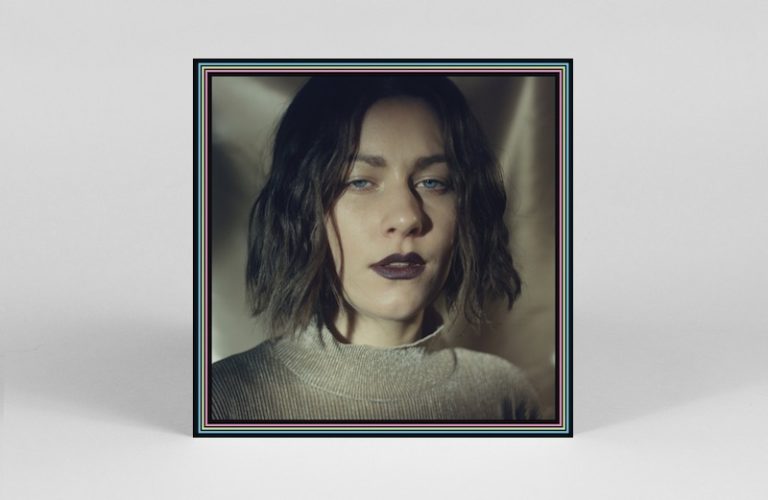 46. Farao
Pure-O
(Western Vinyl)
A Scandinavian transplant finding her feet in Berlin, Norway's Farao delivered her sophomore album, and first for Western Vinyl, in Pure-O – a complex exploration of love and pain, that draws on synth pop, Soviet disco and '90s RnB. Both assertive and intricately detailed, tracks like 'The Ghost Ship' shimmer with wry observations and ecstatic hooks, emblematic of a record that manages to stay rooted to earth while facing squarely into the cosmos. – AS
---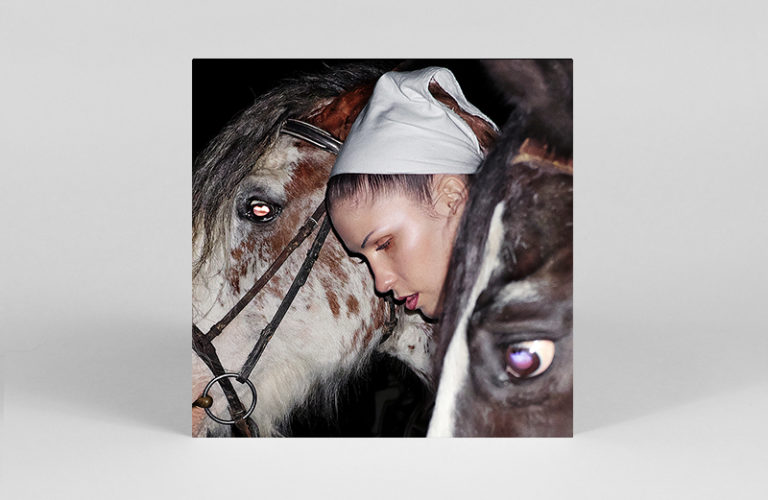 45. Eartheater
Irisiri
(PAN)
A record that keenly defied definitions, Irisiri placed Andrea Drewchin as a sonic renegade who can traverse a defiant sound with a three octave, shape-shifting voice. There's a cold and alluring streak at the core of this one. With some top-notch production and a host of synths, Irisiri manages to avoid the glut of your more typical ambient sounds, letting the power of Drewchin's voice and the songs' caustic edges come through. Other highlights on PAN this year included Objekt's Cocoon Crush and Amnesia Scanner's Another Life. – JH
---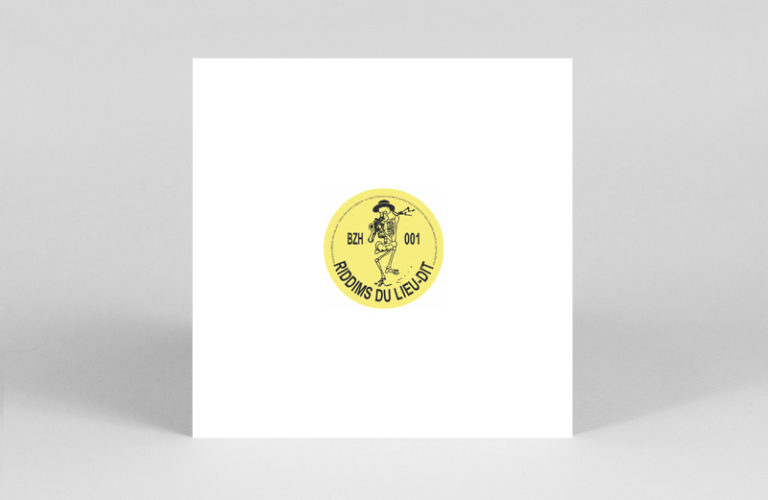 44. Low Jack
Riddims du Lieu-dit
(Editions Gravats)
Editions Gravats released two unforgettable records this year: Maoupa Mazzocchetti's Gag Flag – a box of frogs that crunches warped EBM with mangled electro-pop – and Low Jack's Riddims du Lieu-dit. It was close but we've gone with the latter. From the hazy 'They Rule' to the rib-rattling 'Robert', these glacial steppers take twisted dancehall riddims and collide them like sheets of ice across eight compelling tracks. Fans of Bokeh Versions and Equiknoxx take note. – AS
---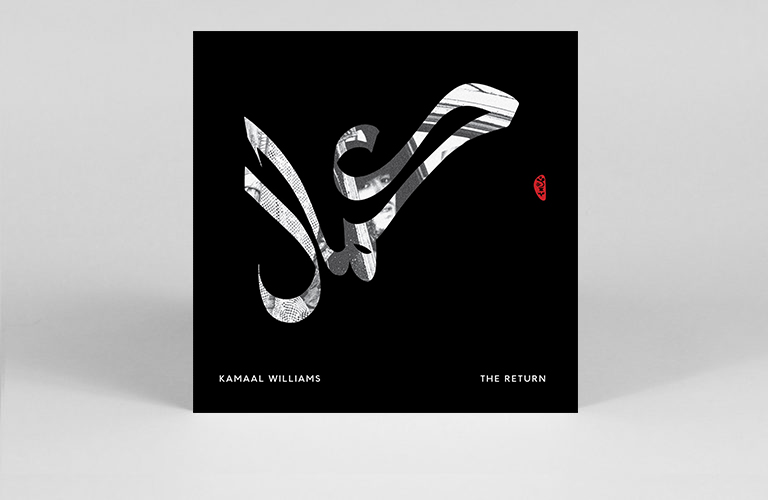 43. Kamaal Williams
The Return
(Black Focus)
Following the phenomenal success of Yussef Kamaal's Black Focus in 2016, Williams returned this year with a new label, and a record that distilled his particular brand of 'Wu funk' to an essence. With a less-is-more approach to composition, and an ear for crafting a groove that sits snuggly between electric Herbie, house and broken beat, The Return is Williams' street-smart soundtrack to the late night misadventures and slow burn sessions of the Black Focus cavalcade. For those wanting more, Mansur Brown's debut Shiroi was also released on the label this year, and is well worth checking out. – AS
Watch our film with Kamaal Williams here.
---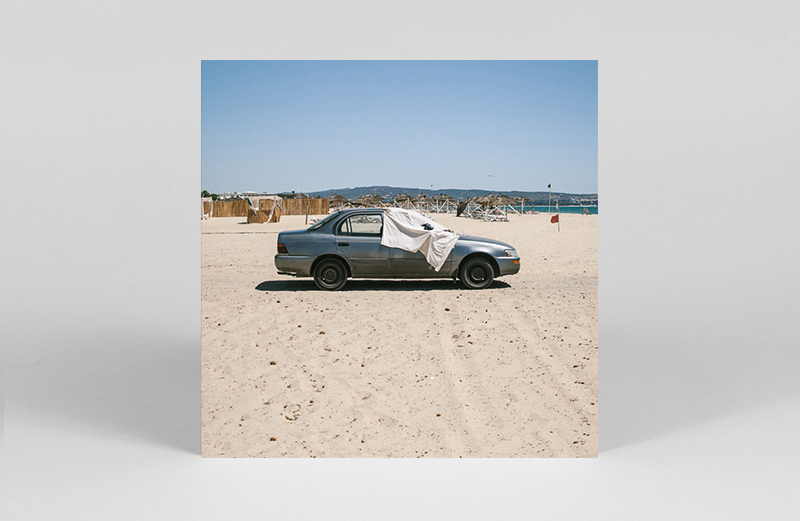 42. Shinichi Atobe
Heat
(DDS)
A mainstay on our favourite albums lists for the past two years thanks to From The Heart, It's A Start, A Work Of Art and World, enigmatic Japanese house producer Shinichi Atobe is back with Heat. As in previous instalments, label DDS seem as captivated as the rest of us: "There's no sonic fiction involved – this material really does just turn up on a CD sent by air mail from Japan to Manchester, sparse info, no messing, pure gold." Say no more. – GH
---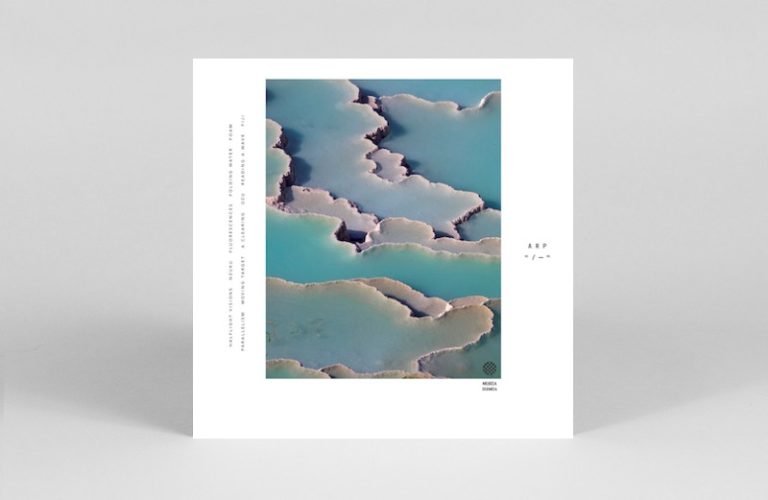 41. Arp
Zebra
(Mexican Summer)
When we first discovered Alexis Georgopoulos' Zebra, it was high summer and London was melting. At the time we described it as "a cold glass of homemade lemonade on a scorching afternoon – light without being bland, deceptively simple yet born from complexity." Now, as we approach the depths of winter, Zebra takes on another aspect – a comforting tea perhaps, warm but no less refreshing. This was a record we returned to time and again in 2018 to soundtrack the quieter moments – the early mornings and late evenings, where Georgopoulos' Fourth World dreamscapes, Japanese environmental ambience, new age exotica and wiggy cosmic riffs find their most natural home. Let your mind wander and you might even hear a hint of Miles Davis' In A Silent Way in the gossamer 'Halflight Visions' and 'Reading A Wave'. – AS
---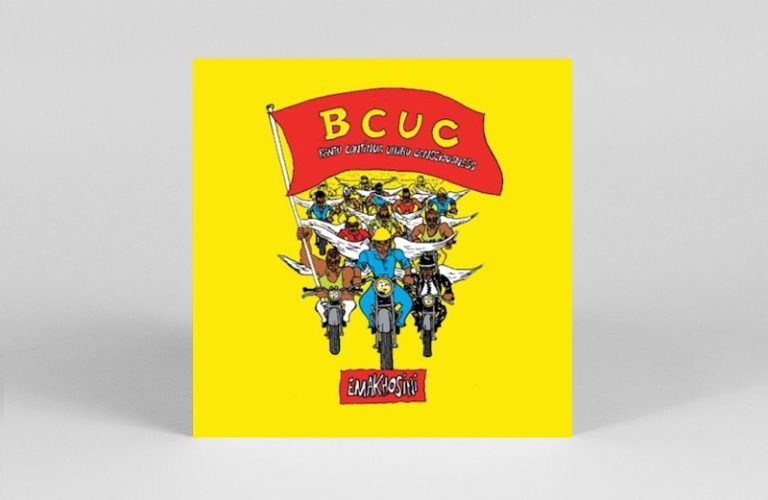 40. BCUC
Emakhosini
(Buda Musique)
Soweto seven-piece BCUC followed up their 2017 album Our Truth with another sprawling South African psych-out, weaving vast tapestries of sound across three tracks – two of which clock in at 16 and 19 minutes respectively. "We bring fun and emo-indigenous Afro psychedelic fire from the hood," says vocalist Kgomotso Mokone, and she's not wrong, as BCUC channel political and social issues into a sound that's as indebted to NYC post-punk of Sonic Youth or ESG as it is the anti-establishment ferocity of Fela Kuti. – AS
---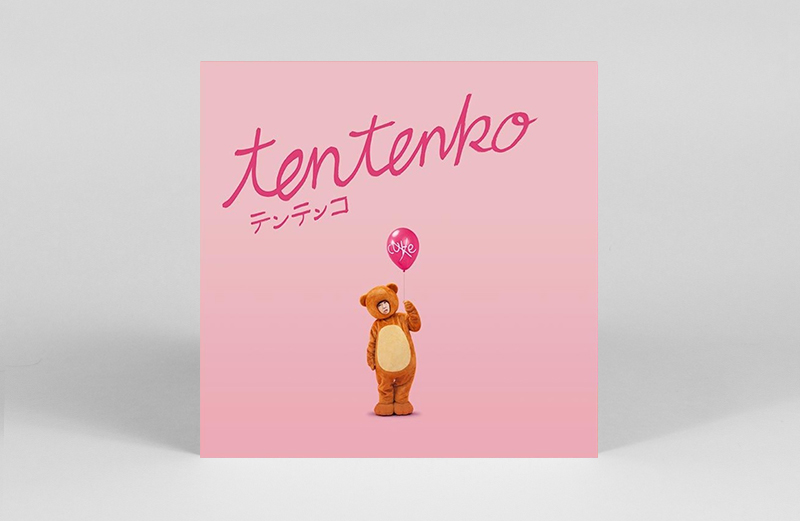 39. Tentenko
Tentenko
(Toothpaste Records)
Tokyo producer/singer Tentenko first came to fame as a member of alternative "idol group" BiS, before going solo. A co-founder of experimental duo Mika Ten, and despite releasing dozens of records in Japan, Tentenko's eponymous debut LP marks her first international release. Its 10 tracks include a Shintaro Sakamoto-written number 'Nantonaku Abenai' and a cover of Ikue Sakakibara's techno-kayo 1980s track 'Robot'. Think mutant synth and J-pop electronics, with sharp industrial flourishes thrown in for good measure. – GH
---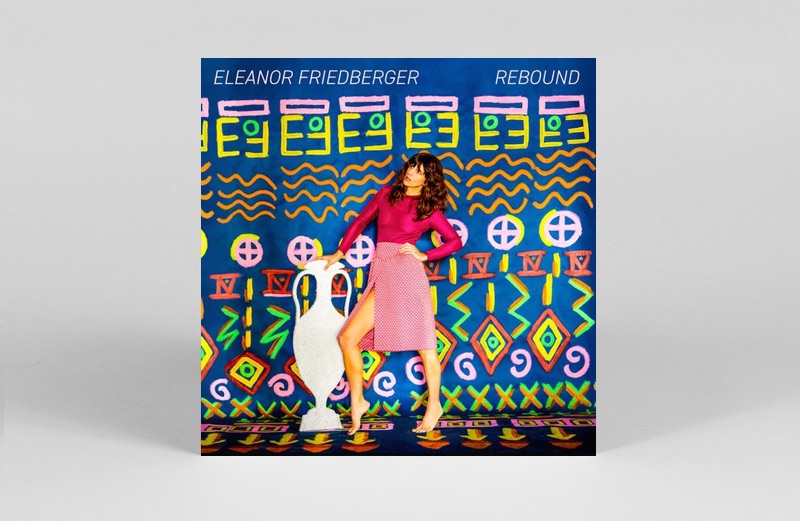 38. Eleanor Friedberger
Rebound
(Frenchkiss)
It's no secret that Eleanor Friedberger has the kind of voice and sonic imagination to carry an album through from start to finish, and with Rebound she crafted her best collection of songs yet. This one wasted no time working its way into our heads with keenly infectious hooks, but it was the subtle, eccentric touches to the instrumentation and lyricism that ultimately elevated the whole, and made Rebound a particularly memorable listen. – JH
---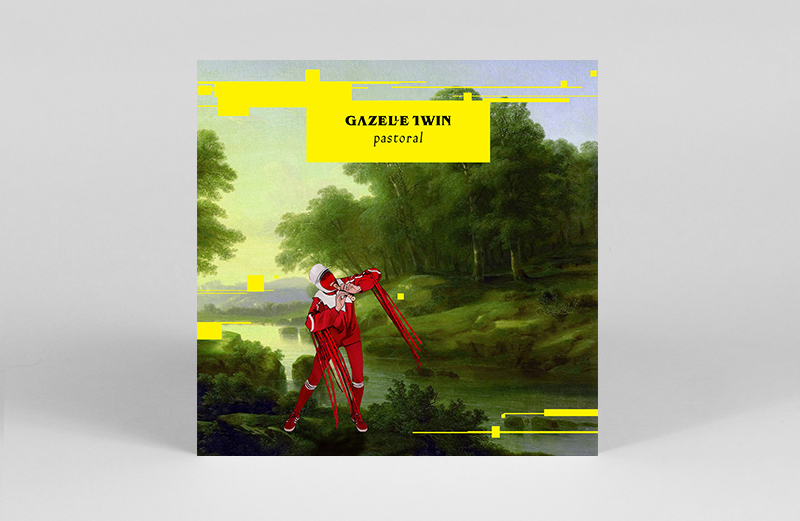 37. Gazelle Twin
Pastoral
(Anti-Ghost Moon Ray)
Ever heard a demonic pied piper robot tooting a flute through a countryside field? Neither had we, until we listened to Gazelle Twin's Pastoral. (The cover is a remarkably apt depiction of the kinds of sounds that lie in wait within.) A mixture of equal parks William Blake, street performer field recordings, some squeakily fuzzed percussion, and, well, a substantial amount of wholly unidentifiable sound sources– the result is a possessed, gothic electronic satire on the current political climate in England. Pastoral also boasts the most frightening chant about a hobby horse we've ever heard. Play this record with the lights turned on, or you may never sleep again. – GH
---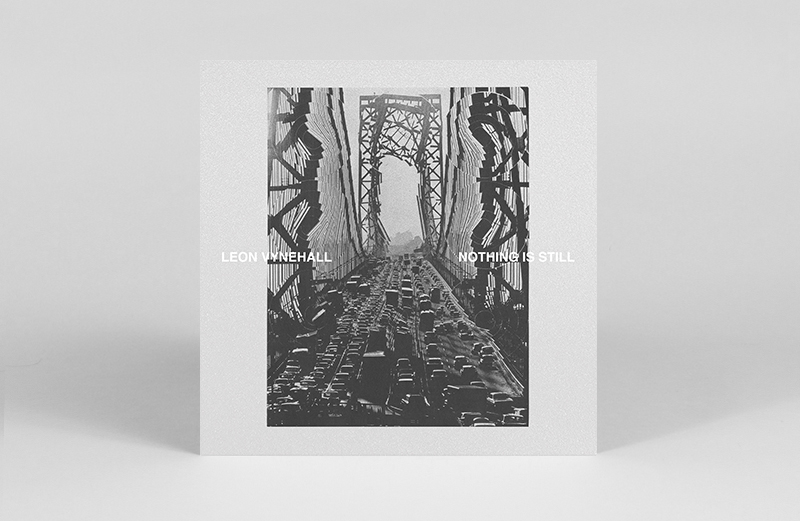 36. Leon Vynehall
Nothing Is Still
(Ninja Tune)
Though Nothing Is Still is technically Leon Vynehall's first full length album, the UK producer has been releasing singular, instrumentally-led dance EPs (and medium-Ps) since 2012. For the unfamiliar, 'It's Just (House of Dupree)', 'Butterflies', 'Midnight on the Rainbow Road', and Rojus are the kinds of records that thrill at first, but get better with age. Inspired by photographs Vynehall discovered of his grandparents in the wake of his grandfather's passing, the album, takes his sounds away from formal dance floor machinations and into more ethereal – though no less impactful – realms. An intimate portrait of a life Vynehall never knew. – GH
Read our interview with Leon Vynehall here.
---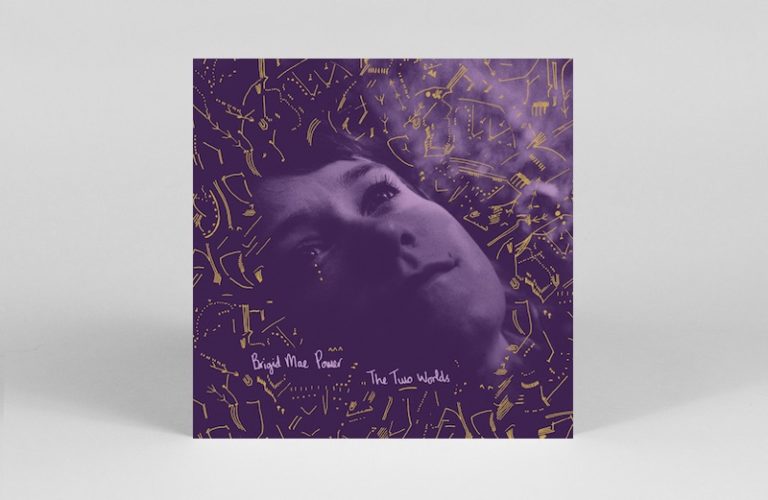 35. Brigid Mae Power
The Two Worlds
(Tompkins Square)
Irish singer and songwriter Brigid Mae Power returned in 2018 with The Two Worlds, layering reverb-heavy folk with the intensity of her soaring vocals. With an uncompromising, acerbic wit that will appeal to fans of Angel Olsen among others, Power's strength on single 'Don't Shut Me Up (Politely)' is summed up by Tompkins Square: "I think this song may resonate with any woman who's been gaslit, mansplained to, paid less, bullied, sexually harassed by a C-List celebrity or famous movie producer, had her birth control systematically taken away, or told she had to go to another country or across state lines to get an abortion." – AS
---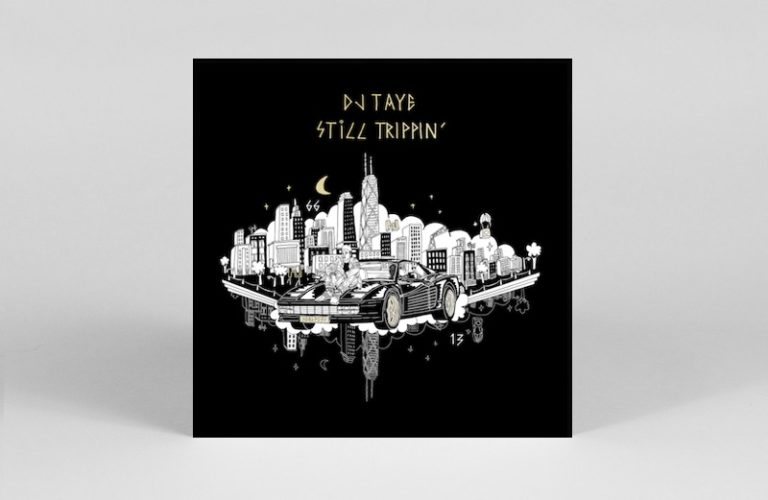 34. DJ Taye
Still Trippin'
(Hyperdub)
One of early 2018's stand-out records, DJ Taye's mutant footwork LP Still Trippin' took the Chicago dance music genre to new realms, inspired as much by Brazilian composers like Arthur Verocai as the Teklife continuum. Drawing a thread from footwork to jazz and RnB, look no further than the future funk of 'Trippin' or the hyperactive 'Bonfire' to get a sense of DJ Taye's mission to both honour the late Rashad and bring the style into wider musical consciousness. A bracing listen, and just one of many that could have represented Hyperdub in this list, with Proc Fiskal's Insula also highly recommended. – AS
Read our interview with DJ Taye here.
---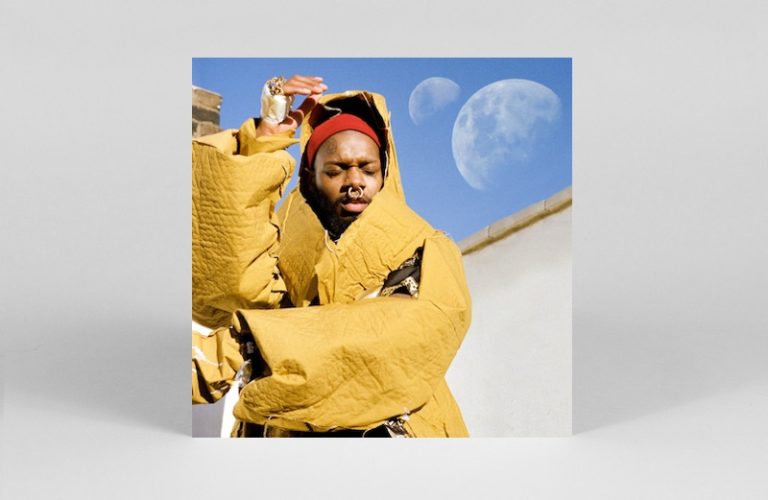 33. serpentwithfeet
Soil
(Secretly Canadian)
serpentwithfeet's debut on Secretly Canadian opens with 'whisper' – an ominous baroque ballad that showcases the depth of Josiah Wise's voice (on 'mourning song' he laments that it is 'way too deep'), as it moves between registers with virtuosic ease. Wise's gospel influences are on show on the organ driven 'wrong tree', seeking a kind of deliverance that's both as fragile as Moses Sumney, and assertive as Michael Jackson. Deconstructed arrangements, which hint at previous work with Haxan Cloak and Björk, are married to the theatre of Wise's vocal trills across a wonderfully original album – a secular RnB devotional unlike anything else. – AS
---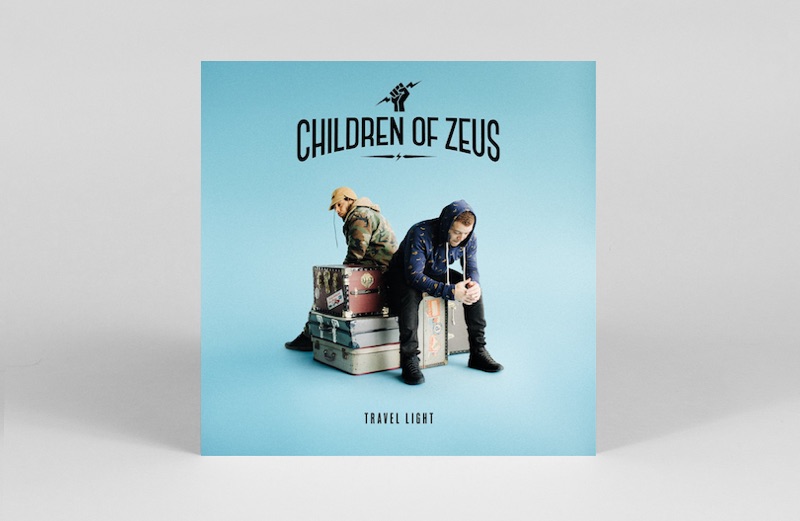 32. Children Of Zeus
Travel Light
(First Word)
Building on the momentum of their essential early singles, Manchester's Children of Zeus finally dropped their debut LP this year, packing every second of Travel Light with warmth, wisdom and real talk. After a decade staring down the UK hip-hop scene, Konny Kon of Broke 'n' English fame and Body Roq's Tyler Daley put the past behind them and look to a brighter future with no expectations and a wealth of experience. Backed by the production prowess of a handful of talented friends, the duo reinvent street soul, '90s RnB, lovers rock and broken beat for a new generation, with Konny's flawless flow and Tyler's silky vocals soaring above it all. – Patrick Ryder
---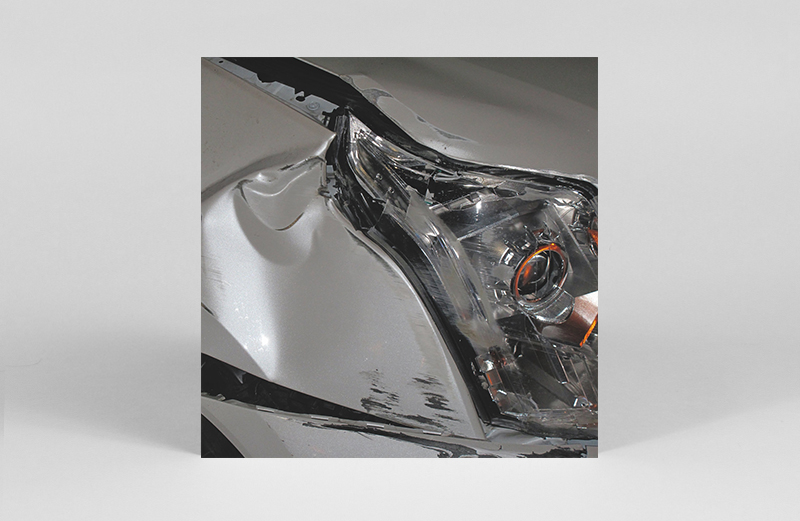 31. exael
collex
(West Mineral Ltd.)
2018 was a good year for ambient. And that's just if you consider Huerco S' output. Not content to merely craft our favourite 12″ of 2018 under his Loidis alias, he also launched a new imprint called West Mineral Ltd. The label released four excellent albums, including one under his own Pendant moniker, any of which could have made this list. However, it was the understated beauty of exael's shimmering collex best seen in tracks like 'glass in plastic (with Arad Acid)' that resoundingly became our highlight. – GH
---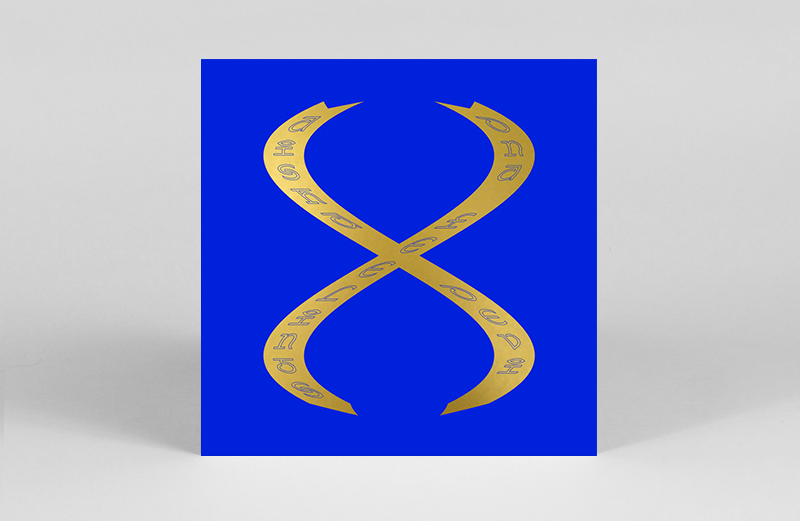 30. Aisha Devi
DNA Feelings
(Houndstooth)
Best described as an anime cyborg teleported through another dimension 287 years in the future, Swiss-born Nepalese-Tibetan artist Aisha Devi returns with her second LP DNA Feelings. Across the album, it's Devi's vocal repertoire which captivates, as it moves from guttural throat singing extreme lows to delicate and ethereal, balladic highs, shrouded in electronics whose influences span Chinese string instruments to heart beat blood pulsations. Think otherworldly, surreal and highly addictive. – GH
Read our interview with Aisha Devi here.
---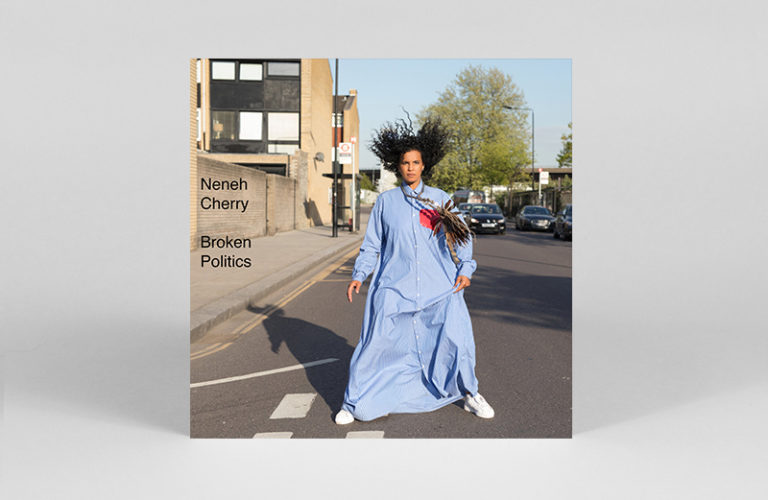 29. Neneh Cherry
Broken Politics
(Smalltown Supersound)
"It's my politics, living in the slow jam," whispers Neneh Cherry, mid way through 'Synchronised Devotion', capturing the tension at the heart of Broken Politics. Exposing the fragile relationship between the personal and public, Broken Politics is a fragmented record that tries to make sense of how to live in turbulent 2018. With a heft that few artists can muster, dubbed-out single 'Kong', the insistent steel-pan roller 'Natural Skin Deep' and 'Shot Gun Shack' take aim at the establishment, and provide a stirring counterpoint to the album's more introverted moments. With Four Tet on production duty, and Wolfgang Tillmans behind the album photography, Cherry remains razor sharp and as prescient as ever. – AS
---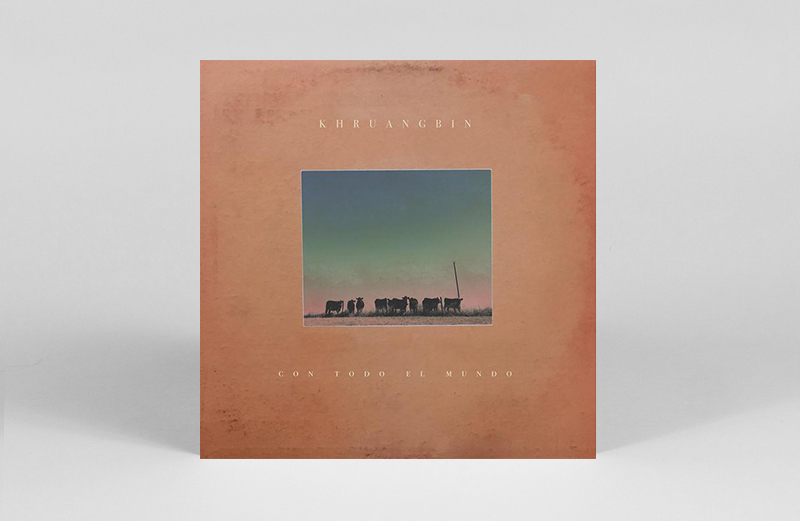 28. Khruangbin
Con Todo El Mundo
(Night Time Stories)
Khruangbin moved away from the '60s and '70s Thai cassette inspirations of their debut in favour of Middle Eastern, specifically Iranian sonics for new album Con Todo El Mundo. Rather than a complete 180 from the first LP, Con Todo El Mundo is the perfect fusion of their southeast coconut funk with hazy desert strings and vocals sprinkled atop. Equal parts Sahara disco and psyched out garage rock from tropical climes, Con Todo El Mundo also featured the best music video of the year, for single 'Evan Finds The Third Room', a 4-minute ode to a legendary boogie machine pensioner, who cuts a rug through Hong Kong with inspiring gusto. – GH
---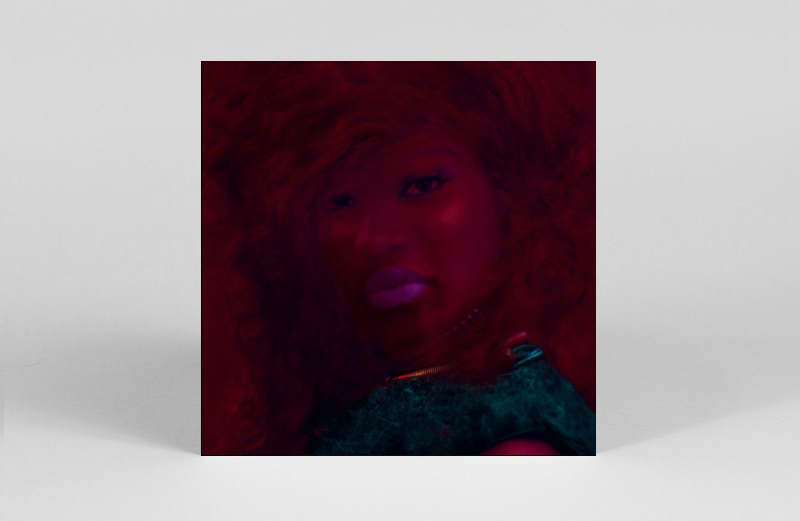 27. Demdike Stare
Passion
(Modern Love)
Two years after Wonderland, Sean Canty and Miles Whittaker aka Demdike Stare strike back with Passion. Weaving their way around the best rave you've never been two, the duo, use electronics, drums and edits to craft shimmering melodies as the bass rumbles those bins. Another essential release on Modern Love. – Chris Summers
---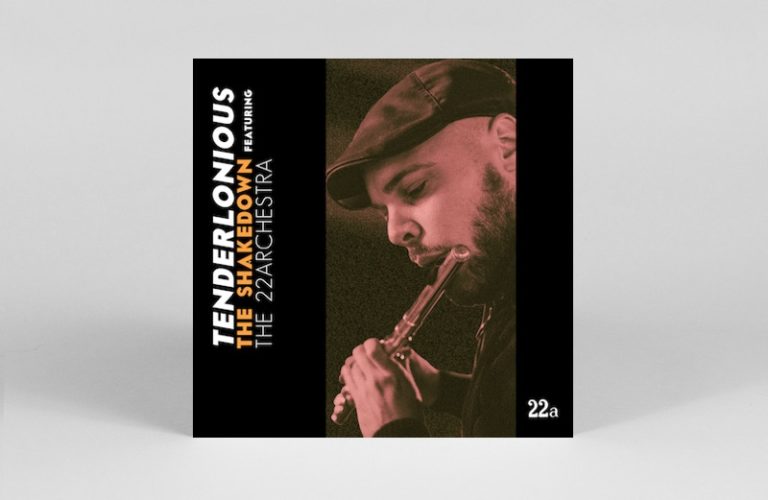 26. Tenderlonious
The Shakedown
(22a)
Label boss, producer, saxophonist and latter day flautist Tenderlonious is one of those artists who does everything his own way. Recorded on the fly in a ferocious 8-hour session at Abbey Road, The Shakedown is pure lightning in a bottle. The skittish urgency of the Lonnie Liston Smith-inspired 'Expansions' gives way to steppers funk of 'Yussef's Groove' as Tender and the band ride high. A nod is also due to James 'Creole' Thomas' Omas Sextet album, likewise released on 22a this year, which distils musical influences from Haiti and Louisiana across 16 tracks of jazz-roots improvisations and instrumental hip-hop. – AS
Read our interview with Tenderlonious here.
---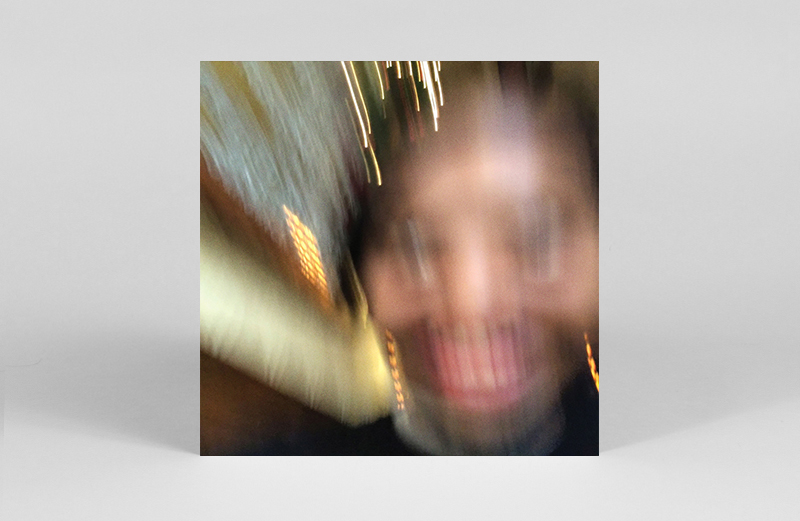 25. Earl Sweatshirt
Some Rap Songs
(Tan Cressida / Columbia)
The newest entry into this list appeared via Earl Sweatshirt aka Thebe Kgositsile, coming in hot on the 30th of November with Some Rap Songs. From the opener 'Shattered Dreams' it became abundantly clear that this was the kind of hip-hop record we'd been waiting for all year: no hype, no overblown production, just well-crafted samples laying a framework for the casual, slung-out Sweatshirt drawl. Far better than its title suggests, these are some great rap songs. – GH
---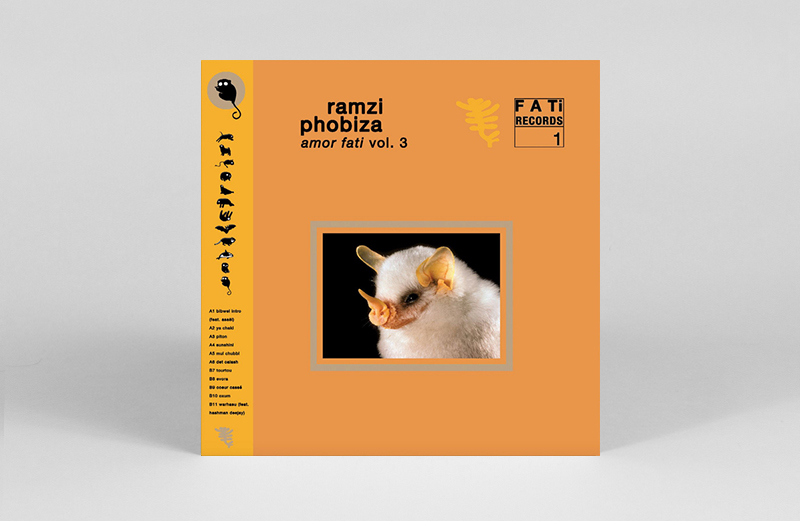 24. Ramzi
Phobiza "Amor Fati" Vol. 3
(FATi Records)
Though its cover might make you think you're about to listen to ambient acid-bat-rat field squarks and squeaks, what the third instalment of Ramzi's Phobiza "Amor Fati" Vol. 3 holds is a different story. According to Ramzi, aka Phoebé Guillemot, Phobiza is a mythological island locale filled with flora, fauna and animals of all varietals. Guillemot also released an album on 12th Isle that's well worth checking out, but the lush instrumentals of Phobiza "Amor Fati" Vol. 3 came tops. Consider it a hazy, intricate suite of balmy electronic zips and zings, seeing you through long sunshine days into blissed out emerald twilights. – GH
---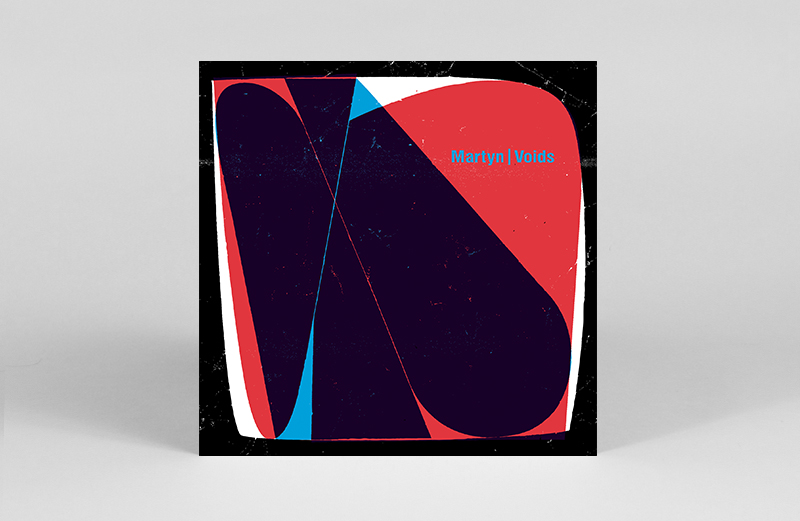 23. Martyn
Voids
(Ostgut Ton)
We were rather spoiled for choice with all the Ostgut Ton releases this year. However there was only one record that won over everyone at VF HQ universally – Martyn's Voids. A nimble ride through post-dubstep, techno, drum'n'bass, jazz and gqom rhythms (to name a few), in the hands of a lesser producer these influences could have become disjointed. Not so with Martyn, who traverses them all in a wholly cohesive way. Unlike previous LPs, Voids didn't feature any guest appearances. This marked a refreshing change, one that left Martyn to explore the idiosyncrasies of his own percussive swings and roundabouts to the fullest. – GH
---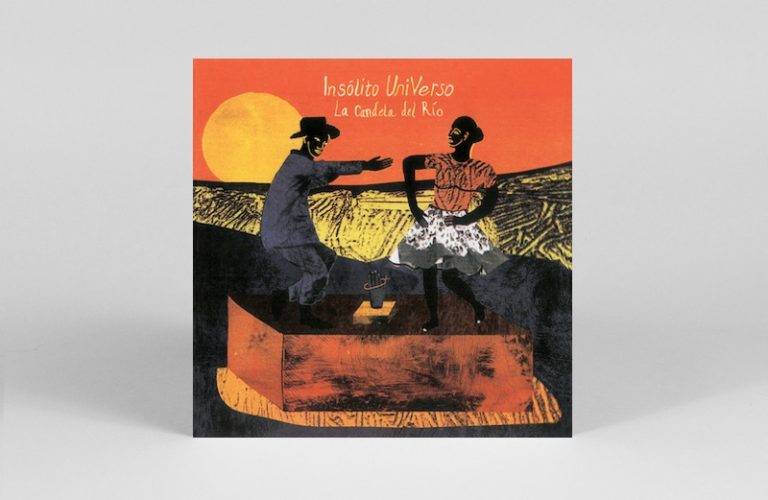 22. Insólito UniVerso
La Candela del Río
(Olindo Records)
"We all come from different musical upbringings, but share a common ground when it comes to reconnecting with our Venezuelan roots and exploring new paths for our country's music," describe the Venezuelan, Paris-based quartet. Those new paths have taken Insólito UniVerso from traditional joropo, merengue caraqueño, or tambores de San Millán styles towards the psychedelic, enlisting The Heliocentrics' Malcolm Catto to co-produce a record that draws on the country's largely undiscovered history of electronic experimentation. Crafting a series of beguiling, and surprising tracks, from spacious, lilting opener 'Transmutada', which pays homage to Caracas figure Conny Mendez, and the cosmic echoes of 'Vuelve' to hallucinatory, eight-minute epic 'Machurucuto', or the serpentine 'Yo Soy Mi Río', La Candela del Río feels like an album with many stories to tell. – AS
Hear Insólito UniVerso's guide to Venezuelan music here.
---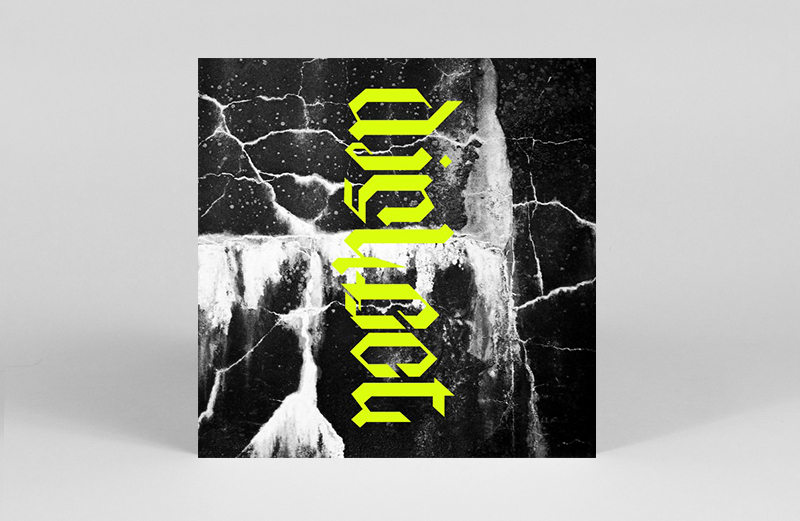 21. North Sea Dialect
Local Guide
(Numbers)
Perhaps the year's best cinematic soundscape was heard in Scottish producer North Sea Dialect's debut LP Local Guide – a sweeping and atmospheric ode to the "power of the sea." Filled with the "echoes and surrealness of alienated life", the 10-track album's release was also preceded by three videos of found ocean footage that are well worth checking out. (They range from aquatic Baltasounds to blissfully serene sunsets to 'so terrifying you can't look away' storms.) The result is an LP that gives a remarkably vivid and multi-sensory impression of place. If you close your eyes, you can almost taste the frozen salt water spray. – GH
---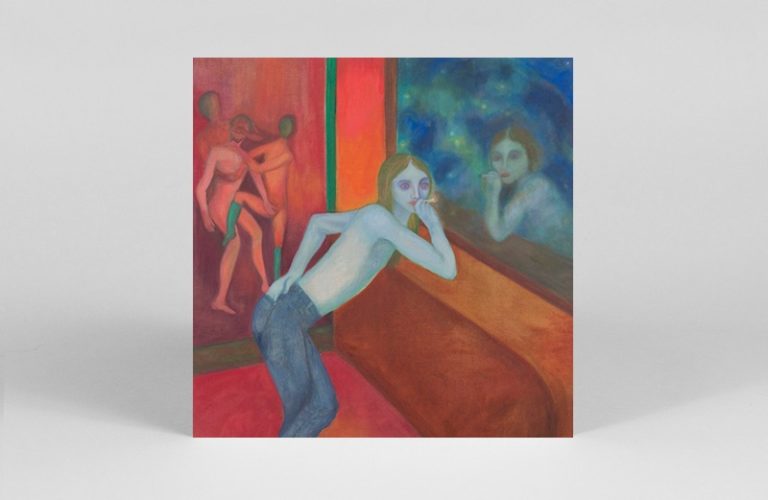 20. Laurel Halo
Raw Silk Uncut Wood
(Latency)
Always hard to pigeon-hole, and a prescient figure in all manner of electronic music in recent years, Laurel Halo took a perfect side step from the vocal work and experimental pop of Dust, for six out-there instrumentals and a delicate electro-acoustic balance. Whether gliding through dreamy frequencies or playing off a seemingly submerged piano on 'Quietude', Raw Silk Uncut Wood is compelling throughout and one to truly get lost in. – JH
---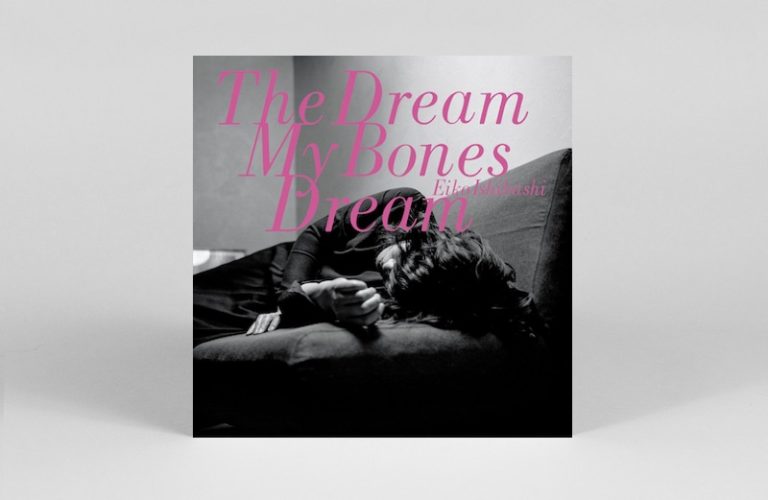 19. Eiko Ishibashi
The Dream My Bones Dream
(Drag City)
2018 was a prolific year for the indefatigable Japanese artist Eiko Ishibashi, following the release of a live set with Darin Gray on Oren Ambarchi's Black Truffle label, with her sixth album The Dream My Bones Dream. Delving into the unknown personal histories of her father, entwined with Japan's occupation of Manchuria in the 1940s, and delivered with engaging theatricality, tracks 'Iron Veil' and 'Tunnel To Nowhere' unfold like a Lynchian suitcase drama, evoking some of the multi-disciplinary no wave of downtown NYC through a Tokyo haze. – AS
---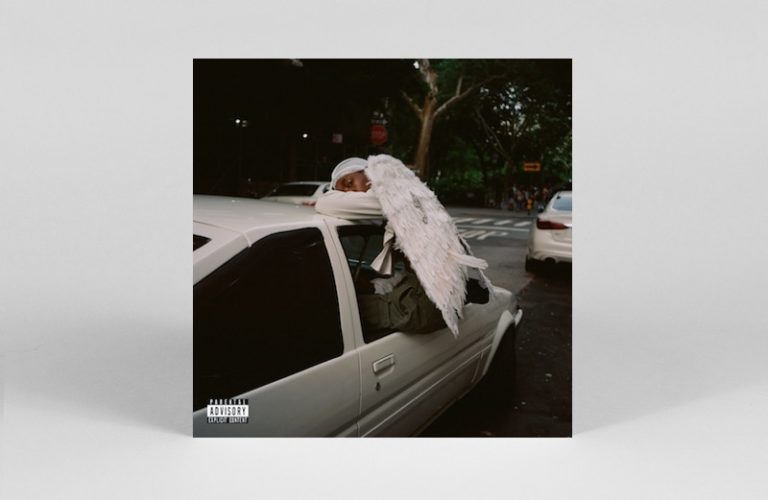 18. Blood Orange
Negro Swan
(Domino)
Devonté Hynes' fourth album proper under the Blood Orange moniker, Negro Swan explores the depression, anxiety and exclusion endured by black and queer communities in the western world. As befits such complex content, Hynes compositions constantly shift between neo-soul, leftfield hip-hop, avant pop and synthetic RnB, the disparate strands held together with street recordings and spoken interludes. Possessing profound lyrical power, unbridled creativity and the rare ability to experiment without losing sight of the song, Negro Swan might well be Hynes' masterpiece. – PR
---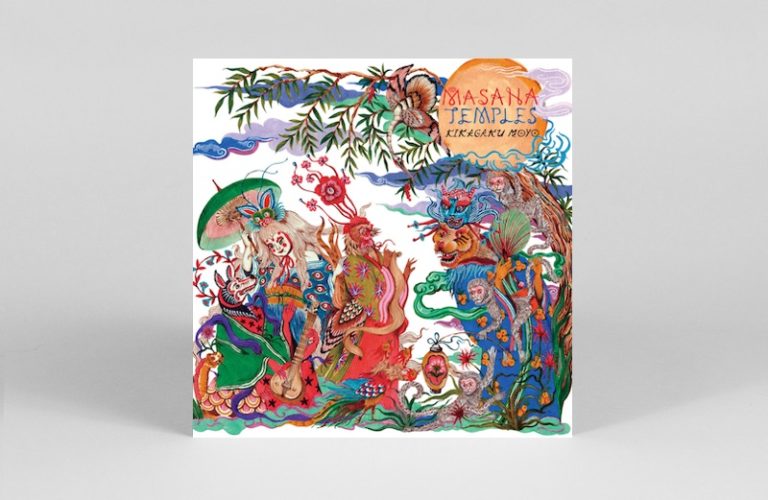 17. Kikagaku Moyo
Masana Temples
(Guruguru Brain)
From the streets of Tokyo to the shores of Lisbon, Japanese ensemble Kikagaku Moyo recorded their fourth studio album with Portuguese jazz musician Bruno Pernadas, adding a soft-touch acoustic improvisation to their driving sound. Able to be both gentle and persistent, Masana Temples showcases just how lithe the band can be – exploring new wave and motorik krautrock on tracks like 'Nana' one moment, and meditative, spiritual folk on 'Amayadori' the next. An agile record with beautiful cover art to boot.
---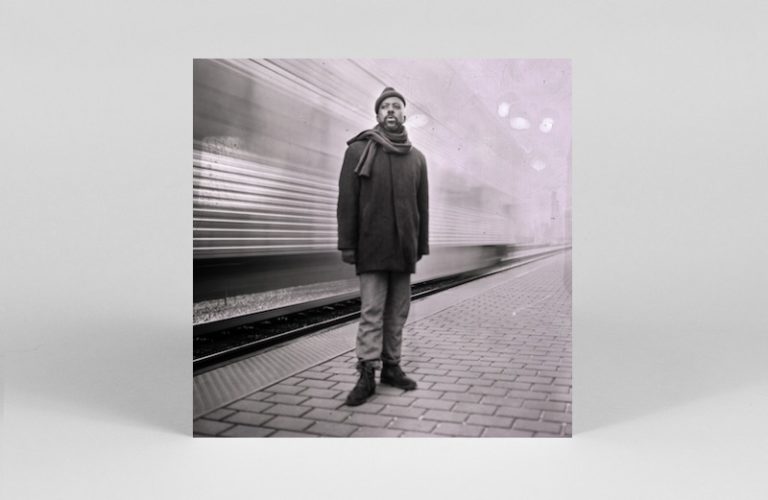 16. Ben LaMar Gay
Downtown Castles Can Never Block The Sun
(International Anthem)
Chicago label International Anthem has been bubbling for a while now. And despite also releasing Makaya McCraven's brilliant Universal Beings, we've gone for Ben LaMar Gay to represent the label in 2018, collecting seven years worth of material on a multi-faceted 15-track LP that defies expectation at every turn. Nods to Chicago's AACM on 'Muhal' and Steve Reich on 'Music for 18 Hairdressers' in just the first three tracks give a sense of the breadth of influence at play here, as Ben LaMar Gay forges an outer-national, outer-temporal sound, from fragments of gospel, blues, jazz, hip-hop, spoken word and electronics. Downtown Castles Can Never Block The Sun rolls the audacity of Mingus or Beefheart, the rhythmic verve of Madlib, and the philosophy of Sun Ra, into an arresting punk collage. – AS
---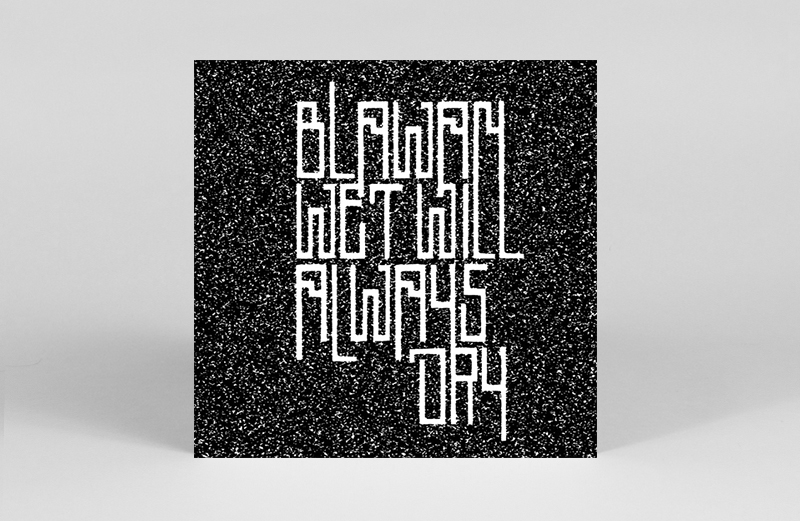 15. Blawan
Wet Will Always Dry
(Ternesc)
Unlike Blawan's rather overtly 'what the fuck have I just listened to?' albums or tracks ('Why They Hiding Bodies Under My Garage?' or 'Mine Oh Mine', for example) Wet Will Always Dry is, relatively-speaking, more subtle. Yeah, it will still zing your eyebrows off from the start, but the reaction chain to it will likely be as follows… First listen: acknowledgement of quality. "Klade' is solid, 'Stell' is tugging at the emotions a bit too, I will revisit." Second listen: discovery of greatness. "I did not hear the delightful weirdness of 'Tassel''s synths or 'Kalosi''s haunted vocals, etc… must replay sharpish." Third listen-100s: sweet jesus. "This album would make the perfect set, these tunes are my manana. Will someone play this in a club on loop for a few hours please?" Or, for those of you with even a modicum of stoicism in your adoration, trust: many, many techno-loving head nods will ensue. – GH
---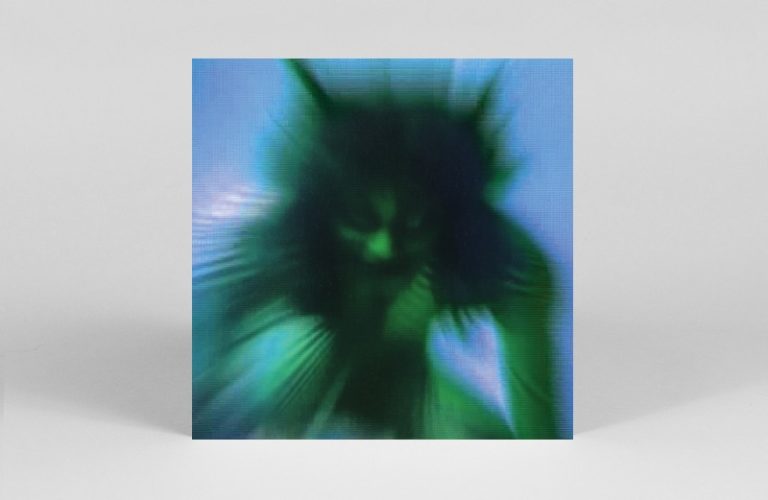 14. Yves Tumor
Safe in the Hands of Love
(Warp)
Yves Tumor's first LP for Warp was a stunner, and one that saw this project from Sean Bowie reach a much wider audience, alongside retaining an appetite for adventurous sounds and ideas at its core. At once welcoming multiple genres whilst actively resisting their specifics or dwelling in a single atmosphere, it was this promiscuous approach to sound and song structure that cast Safe in the Hands of Love with a shade of its own. – JH
---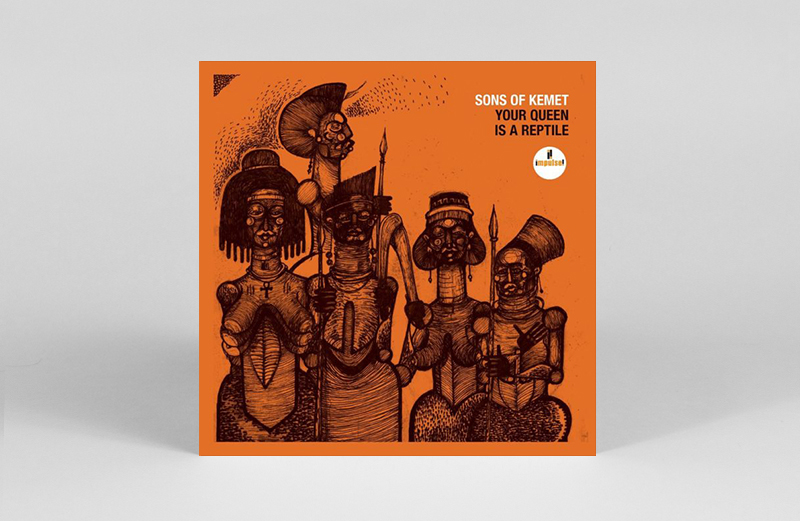 13. Sons Of Kemet
Your Queen Is A Reptile
(Impulse!)
Saxophonist Shabaka Hutchings follows his work at the helm of all-star Brownswood compilation We Out Here, which also appears on this list, and A.R.E. Project – one of our favourite 12"s of 2017 – with a new full-length from Sons of Kemet – featuring Hutchings alongside a double dose of drums from Tom Skinner and Eddie Hicks, with Theon Cross (another We Out Here collaborator) on tuba. At first listen, Sons Of Kemet's Your Queen Is A Reptile could easily be mistaken as a political party record of sorts – its fervent percussion capable of inspiring audiences into a state of ecstatic delirium. But delve under the surface, reading between the lines of the track names as these saxophone messages weave their way through, and the rhythms take on a different meaning. Each tune lists a different queen in the eyes of the Kemet crew – Ada Eastman, Harriet Tubman, Angela Davis, etc – all sociopolitical forces to be reckoned with. And though there is a unity in their jazz meets Afro-Caribbean influences, each track has its own distinct personality, much like the women they're paying homage to. An example of the power this current UK jazz wave has to spread a message beyond music. – GH
---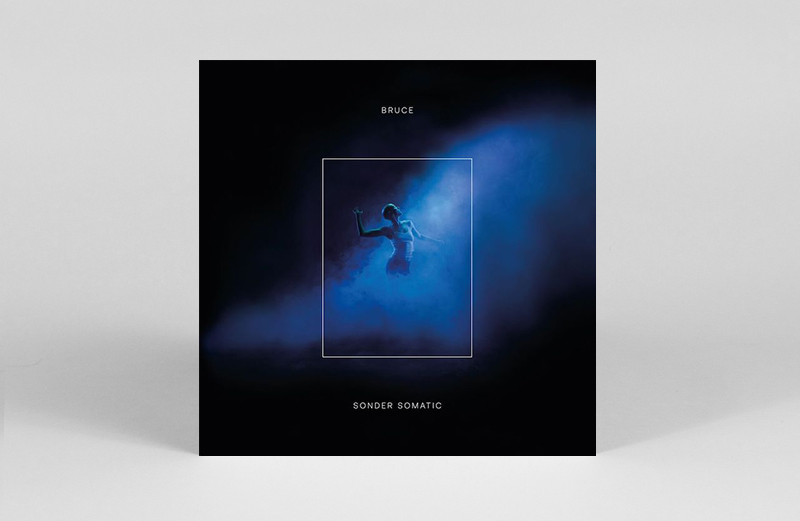 12. Bruce
Sonder Somatic
(Hessle Audio)
For techno lovers, as well as those who dabble in such sonic pursuits, Bruce aka Larry McCarthy's debut LP on Hessle Audio doesn't disappoint, whatever your dance floor preferences. Sonder Somatic's stuttery opener 'Elo' begins with a nod to 2009-era big choons (like label co-founder Pangaea's 'Memories') before slowing its swerve down on the next four tracks. Before you get too comfortable, the appropriately named 'What' takes you on a trip to a whacked-out carnival from the best side of hell, and from then on in, it's party time. Lest you get too down on your post-rave blues, McCarthy came through to lend a hand, culminating it all in ultimate closer 'Seratonin Levels Low'. A mighty first album that tip-toes between fierce techno, UK bass and more ambient moods with a deft touch. – GH
---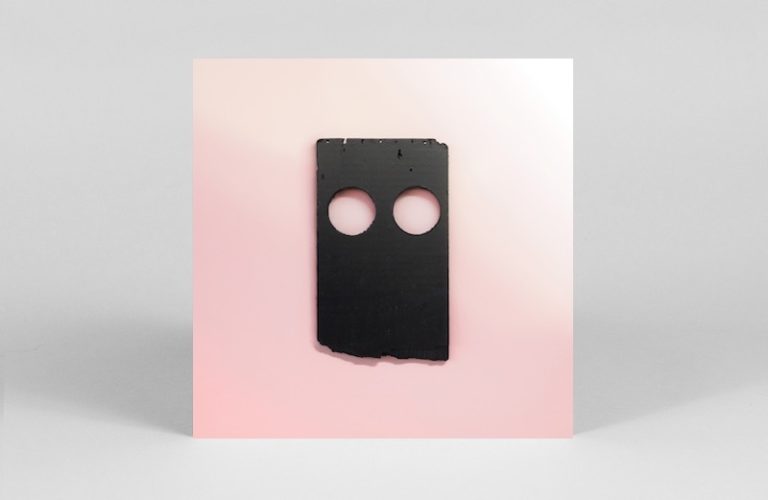 11. Low
Double Negative
(Sub Pop)
Almost 25 years in and Low are still one of the most essential bands around. Double Negative is both incredible, and must have the best intros of any album this year. Wonder how many people have returned their copies complaining of surface noise on 'Quorom'? The use of silence, noise, loop and effect on this record is astounding, and only a band like Low could turn all this into such simply beautiful music. – CS
---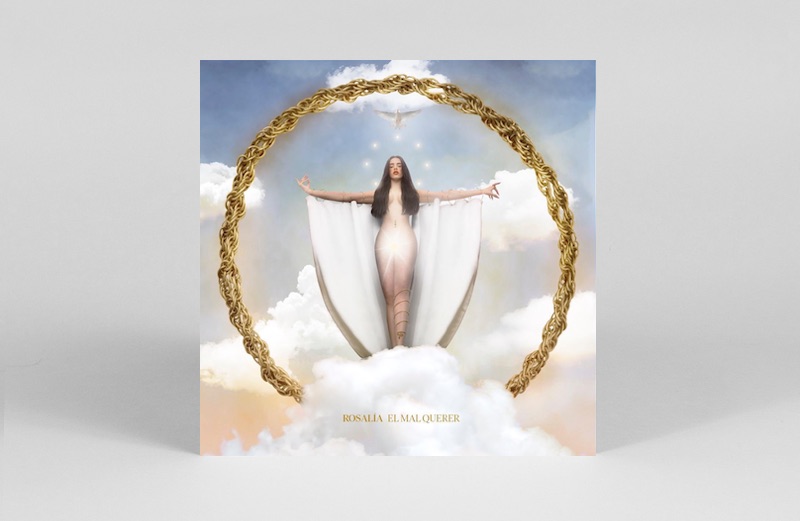 10. Rosalía
El Mal Querer
(Sony)
Likely the first major album Sony have ever released inspired by an anonymous 13th-century Occitan romance, Rosalía's El Mal Querer draws on the urgent elements and driving rhythms of flamenco to tell the story of a doomed relationship over 11 poised and spacious tracks. While much of the flair and drama comes with the territory, there's an experimental edge to the album, heard on the vocal sparring of 'DE AQUÍ NO SALES' that sits remarkably well next to classical oratory of 'RENIEGO'. Rosalía's assertive voice subverts and stakes a claim in equal measure (hear the playful riff on 'Cry Me A River' in 'BAGDAD'), on what is an addictive record. – AS
---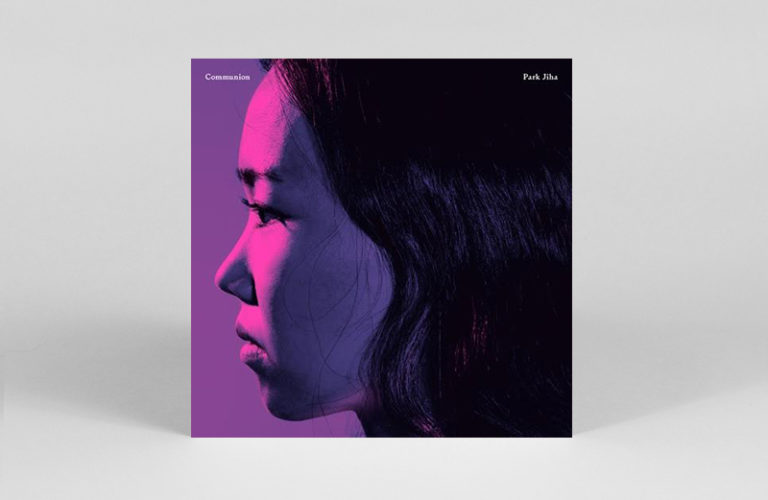 9. Park Jiha
Communion
(Tak:til)
South Korean musician Park Jiha's Communion is equal parts strangely familiar and beautifully unknown: mixing traditional instrumentals with an improvised minimalism to otherworldly effect. Jiha's main instrument of choice is the piri – a double reed flute that, from what she's shown us on the album, can give any sax a serious run for its money. With cameos from the saenghwang (mouth organ) and yanggeum (hammered dulcimer), Communion collects a thrilling set of instrumentals, from the free jazz freak out of 'All Souls Day' to the gentle ambiance of 'Accumulation of Time' and the melancholy chamber music of 'Communion'. – AS
---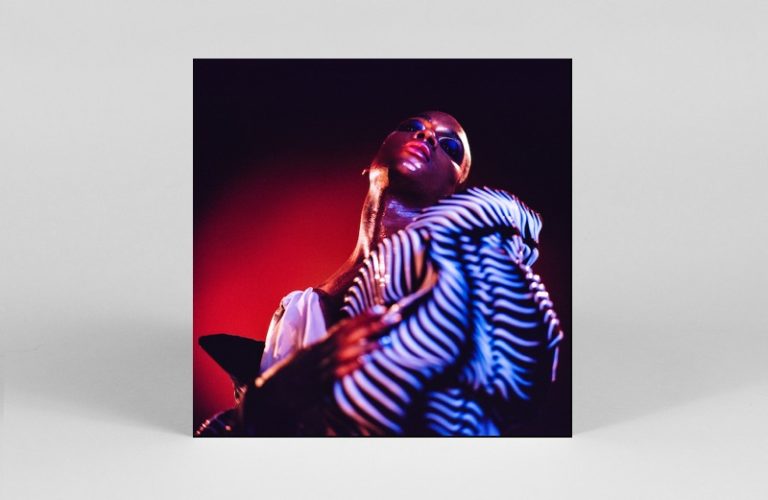 8. Lotic
Power
(Tri-Angle)
A striking debut from Berlin-based artist and Björk collaborator Lotic who follows a brace of EPs with an album of post-industrial soundscapes shot through with shards of light. Influenced by Texan marching bands – hear the distant rattling that underpins final track 'Heart' – and Ta-Nehisi Coates' epistolary exploration of black experience in contemporary America, Power pitches melody against chaos, rhythm against free improvisation and Lotic's fragile vocals against towering sonic architecture. And it's this final tension which seems to get to the heart of the record – the struggle to manifest the personal (whispered defiantly in 'Hunted') in a world fraught with aggression, prejudice and abuse of power. – AS
---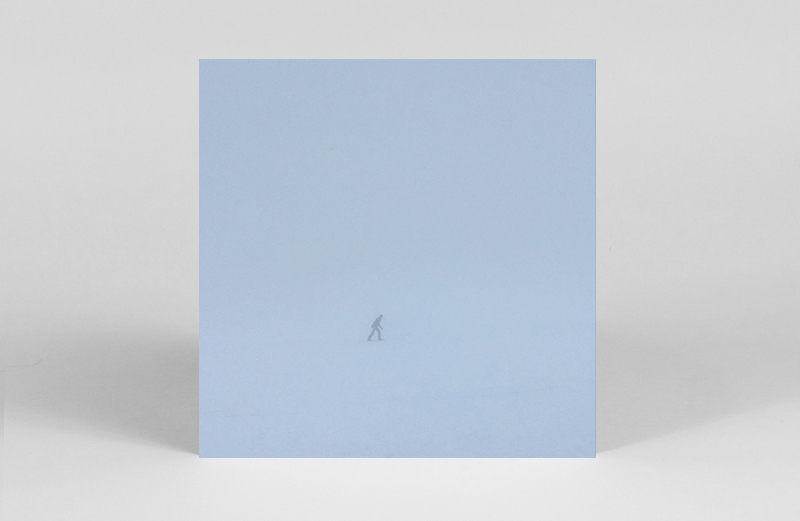 7. Skee Mask
Compro
(Ilian Tape)
Munich producer Skee Mask's second album Compro was exceptional in its simplicity, pared down even more than his first LP. Diverging slightly from overtly breakbeat-orientated fare, it also added hues of IDM and ambient to the mix, to shape a different, and welcome, view of what a dance floor can and should look like in 2018. Tracks like 'Dial 274′ or '50 Euro to Break Boost' were perfectly primed for play at the witching hour, while 'Rev8617' became the year's most unlikely heartrending love song. As with all sublime albums though, Compro truly came into its own when listened to the whole way through. In its entirety, soaking up the stripped-back, and quite frankly a bit emotional, moments, made its punctuated, frenetic scenes that much more satisfying still.
---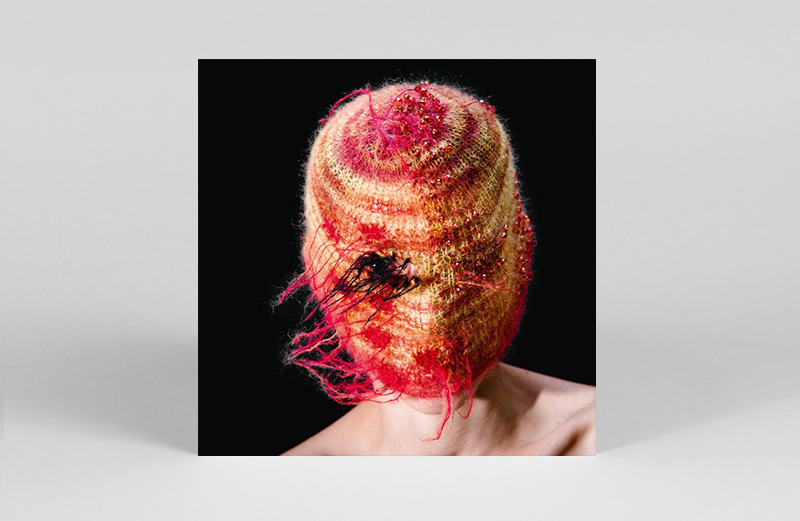 6. Deena Abdelwahed
Khonnar
(Infiné Music)
Unlike any other, Tunisian techno producer Deena Abdelwahed drew us into a world we never knew with her debut album Khonnar. Its title refers to "untranslatable Tunisian word that evokes the dark, shameful and disturbing side of things", and across 44 minutes sees Abdelwahed playing everything from percussive instrument the bendir (with an ice pick no less) to the trusty 808. Fusing acidic electronics with traditional and rare instrumental experimentations, Khonnar evoked cloaked Arabian visions via the dance floor. – GH
---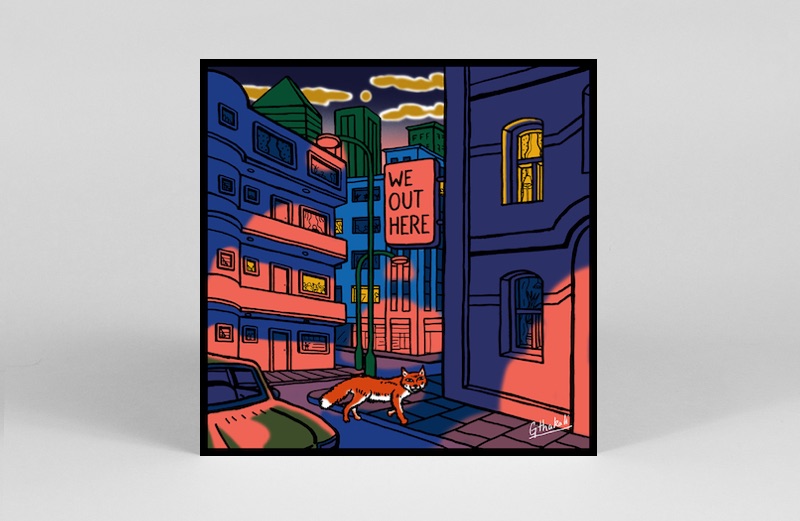 5. Various Artists
We Out Here
(Brownswood)
The record that launched a thousand careers… London jazz has been the new thing for some time now, but on We Out Here, Brownswood both captured and then turbo-charged what was already a thriving grassroots movement. Under the guidance of Shabaka Hutchings, some of the capital's young pretenders cut new material that both shone individually, and came to represent more than the sum of its parts. Live shows, tours, a documentary, countless column inches and several noteworthy new albums flowed from the well of We Out Here this year, including records by Maisha and Joe Armon-Jones, and for that alone it stands as totemic release. UK jazz may be bigger than We Out Here, but the whole scene is richer as a result. – AS
---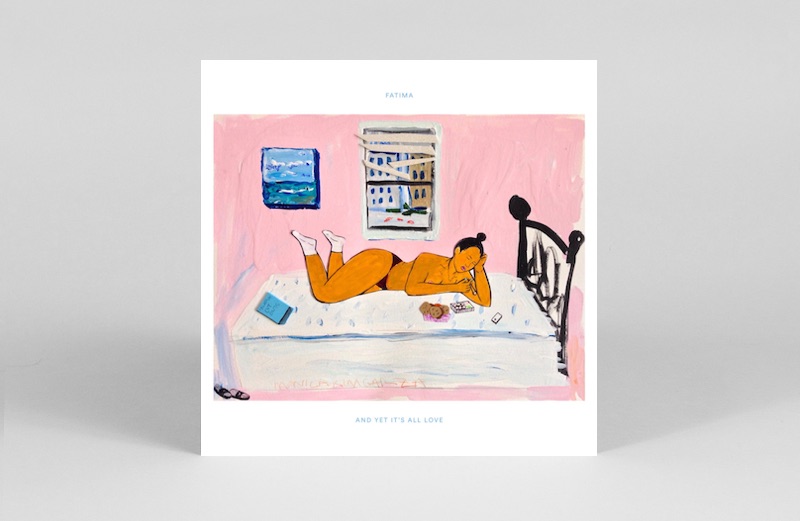 4. Fatima
And Yet It's All Love
(Eglo)
When RnB chanteuse and reigning Eglo queen supreme Fatima announced her new album And Yet It's All Love in September expectations were high, especially following the release of stellar first singles 'Caught In A Lie' and 'Somebody Else' late last year. "An emotional, yet entertaining trip through the full cycle of the relationship," the album took listeners "from first meet, the blinding honeymoon period and struggle, right through to the break-up and eventual fallout." A charismatic figure, Fatima uses the age-old trope of masking difficult emotions with humour, and it's this which makes her struggle with the lowest ebbs of heartbreak such a surprise.
Hearing Fatima bare her soul on the album, culminating in two songs that reveal her in her most vulnerable way, 'Note To Self' and 'And Yet It's All Love' is a revelation. "Oh my life so radiant and painful in oh so many ways…" she closes, "and yet it's all love." With flawless production, and even a cameo from Roc Marciano, Fatima has the statement album her incredible talent deserves. – GH
---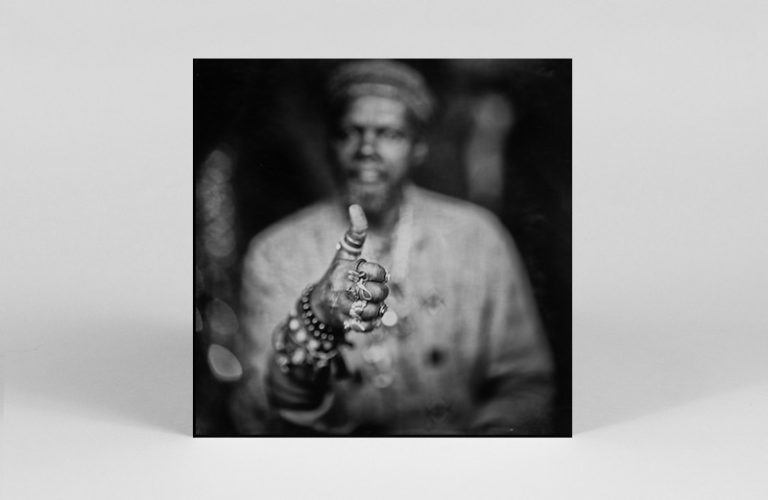 3. Lonnie Holley
MITH
(Jagjaguwar)
The artist behind The Vinyl Factory's first ever album of the year back in 2013, we were captivated by Lonnie Holley's borderless sonic invention, using synths and the power of his voice to weave fantastical narratives rooted in his experience of the world, as one who has felt its trauma more than most.
The following month, in early 2014, we interviewed Holley about the role of music in his life. He likened himself to a preacher, a prophet even, channelling some greater power to praise mother universe in all her natural glory. "It's going to take time, not only for our nation in the United States of America to learn of Lonnie Holley, but for the world to learn of my music," he said.
Five years later and we're so glad to see MITH spread that word a little further. Like the rest of us, Holley has witnessed an America turned inside out since 2013, and as a result, this record is more focussed and explicit in its themes than previous albums Just Before Music or Keeping A Record Of It. Instead, Holley's guttural invocations confront prejudice and institutionalised racism head on, his serpentine, improvised compositions – like the 17-minute epic 'I Snuck Off The Slave Ship' – bridging the ancient and the futuristic with intuitive ease. Holley is a timeless orator for a fucked-up age. – AS
---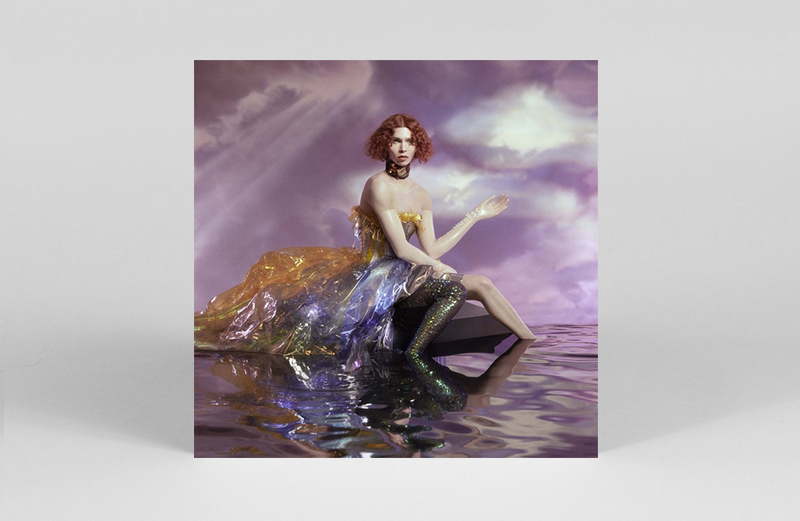 2. SOPHIE
Oil Of Every Pearl's Un-Insides
(MSMSMSM Inc / Future Classic / Transgressive)
In 2018, the fundamental idea that you should be able to identify as whatever gender you please, and love whomever you please, was challenged on an often horrifying scale. Though the fight for trans rights has arguably become more visible than ever, to be "non-binary" also meant facing a daily, nonsensical vitriol.
Sophie Xeon has been crafting exquisite, experimental pop music from the shadows since the early '00s, choosing not to divulge her identity or her own voice. For an artist so concealed and considered, it was particularly poignant that this was the cultural climate she chose to finally reveal herself in. As such, Oil Of Every Pearl's Un-Insides – a title that sounds like I Love Every Person's Insides when said aloud – was the most viscerally affecting album we heard all year, equal parts staggering and uncomfortable.
Oil Of Every Pearl's Un-Insides' three singles were released in 2017, in the order they appear on the record. First, 'It's Okay To Cry', where SOPHIE debuted both her voice and her physical identity in a hyperreal music video that framed her amongst heaven and cosmos. It is also a track that, in any other life, should have catapulted her into the highest echelons of 'fame'. Second, the glitchy RnB freakout of 'Ponyboy', and finally the astonishing 'Faceshopping' – which morphs from a punchy electronic rhyming loop into a transcendental falsetto halfway through.
The album continues in this vein – 'Is It Cold In The Water?' reminding of early Kate Bush or Björk in its vocal and experimental qualities, though sounding like it could only be from SOPHIE in 2018. Then things change. 'Infatuation' verges on cloying, and 'Not Okay' predicates a breakdown of this majestic facade, a sentiment continued in 'Pretending', before the saccharine and yet oh so good pop of 'Immaterial' takes hold.
Is this the 'real' SOPHIE? Is this a 'Whole New World' or a 'Pretend World' as the last track questions? Maybe we'll never know. Maybe that's the point. Like Tirzah, SOPHIE is a different kind of pop star, one who is only just beginning to reveal her talent. Or so we hope. – GH
---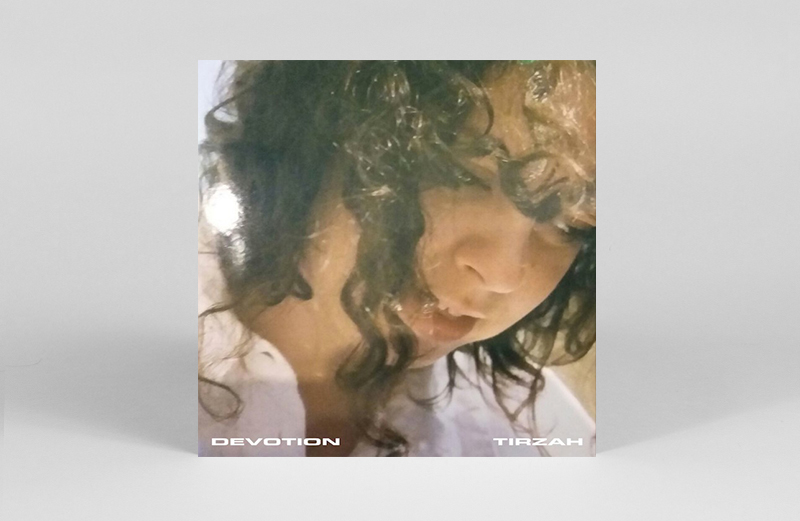 1. Tirzah
Devotion
(Domino)
This year was defined by a feeling that to be heard as a woman in music – or sports, politics, film, science, education, etc – you needed to become a cookie cutter femme bot. That Tirzah has released our favourite record of 2018 distinctly as herself, without any airs or graces, is a testament to the fact that the anti-hero can triumph, that a woman doesn't need to look or sound like just one thing. In fact, both considered for the top spot, Tirzah and SOPHIE offered very different takes on how an unlikely pop star bears her soul.
Whereas Tirzah revealed the delicate, slow building intimacy of a heart's inner most recesses, SOPHIE sounded like the organ surfacing from an icy plunge, gasping for breath. Though the decision was not easy, ultimately it became clear that Tirzah's Devotion was our number one, because of the sense that her voice and presence were enough.
Written and produced in collaboration with Mica Levi, Devotion's 11-tracks could easily be labeled as unassuming lo-fi soul and RnB. But it's far easier to make songs affecting with the help of added bells and whistles, than with its barest elements: a voice and a keyboard hook, or a percussive riff. There is an intangible beauty and vulnerability in the album's simplicity and use of silence.
Likewise, in the past, where Tirzah's voice or stage presence was wavering in confidence – uncertain and shy – seeing her live in 2018 was to witness a performer who has come into her own, elevating from the record into something mesmerising, stunning those in attendance into a collective state of awe.
"I just want your attention, I just want you to listen" she begins on its title track. "I don't want the solution, I just want to explain things…" In Devotion, Tirzah makes space for the messy intricacies of emotional life, exposing the universal in the miniatures of the every day. – GH
---
Illustration by Daniel Prothero