Box sets, limited editions and a game console.
Our final rundown of 2019 explores the releases that have made a virtue of physicality, exploring new and novel ways to communicate musical ideas.
Whether in Hyperdub's Sega Mega Drive collaboration, or Björk's hand-carved flute set, artists and labels have challenged the idea of listening as a passive pursuit, encouraging fans to become active participants in the music.
While several labels pushed the boat out on specific releases, as seen in Special Request's mirror-board Offworld LP, or Alva Noto & Ryuichi Sakamoto's minimalist, book-bound live album Two, others celebrated anniversaries this year, capturing decades of music in expanded box sets.
For Warp, that took the form of their WXAXRXP live sessions collection, while for reggae label VP Records, a set of four 12″s was accompanied by seven 7″s, alongside books and character cards to tell the story of the influential imprint in more detail.
Collecting artists and musicians with an eye for the visual, here are some of our favourites of 2019.
Check out the rest of VF's 2019 round-ups here:
Our 50 favourite albums of 2019
Our 20 favourite 12″s and EPs of 2019
Our 10 favourite 7″s and 10″s of 2019
Our 30 favourite reissues of 2019
Our 12 favourite reissue singles of 2019
Our favourite soundtracks of 2019
Our favourite music books of 2019
The best turntables of 2019
The best speakers of 2019
The best amplifiers of 2019
The best headphones of 2019
---
Analogue x Hyperdub
Konsolation
(Hyperdub)
---
Björk
Utopia
(One Little Indian)
---
Art Ensemble of Chicago
We Are On The Edge
(Erased Tapes)
---
Various Artists
WXAXRXP Box Set
(Warp)
---
Taryn Simon
An Occupation of Loss
(The Vinyl Factory)
---
Alva Noto & Ryuichi Sakamoto
Two
(noton)
---
Special Request
Offworld
(Houndstooth)
---
Fragile Self
Fragile Self
(Deperson Society)
---
Various Artists
Down In Jamaica: 40 Years Of VP Records
(VP Records)
---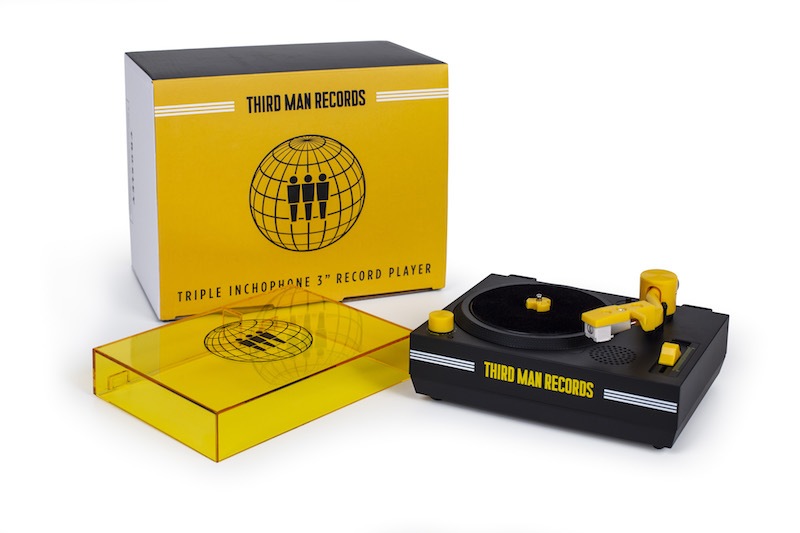 White Stripes
White Stripes 3″ Singles Collection
(Third Man Records)
---
Artwork by Patrick Savile.