Sunshine dancehall, face-melting techno, soul-fuelled jazz and more.
Having selected our favourite 7″s and 10″s of 2019, we turn our attention to the mighty 12″ – a realm populated by singles that pack a sonic wallop alongside virtually album-length EPs alike.
From debut offerings by fresh Jamaican musician Koffee to welcome returns by electronic producer Joy O, zen synth explorations and eye-watering techno percussives, these 12″s traverse genres and styles across the world.
As such, our lists are framed as 'favourites' rather than 'best ofs', because they are records that the VF team have listened, and returned to, over and over again this year.
Catch up on the rest of VF's 2019 round-ups here:
Our 10 favourite 7″s and 10″s of 2019
Our 30 favourite reissues of 2019
Our 12 favourite reissue singles of 2019
The best turntables of 2019
The best speakers of 2019
The best amplifiers of 2019
The best headphones of 2019
---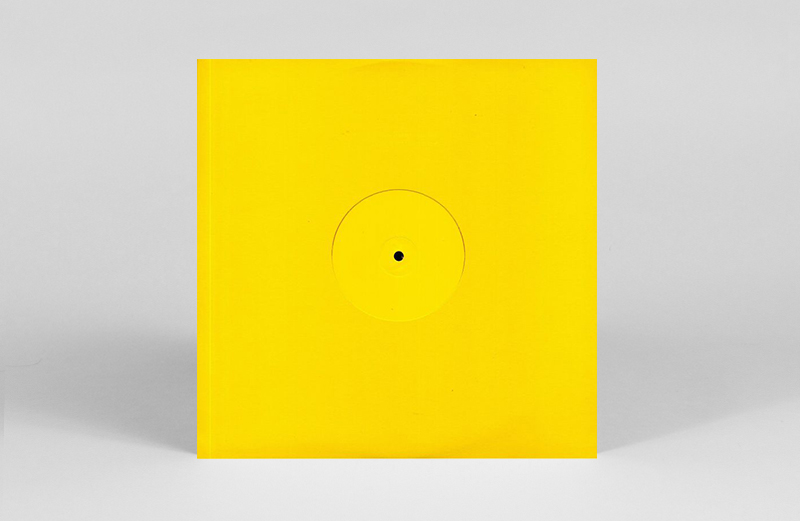 20. Various Artists
Summer Sampler '19
(Nous'klaer Audio)
A five-track dose of Rotterdam sunshine from Nous'klaer, whose Summer Sampler provides an excellent overview of the label's consistent output this year. Following the light-touch techno of her mini-album Wild Chamber, De School's upsammy sets things in motion with a double-time dub heater that smacks of golden-era DMZ with a Dutch twist. And if there's one thing which unites these Summer Sampler tracks it's a sense of forward motion, whether in the propulsive clipped drums and glittering hats of Tammo's 'It Is Not Entirely (Straightforward)' or the stripped-back, percussive minimalism of Oceanic's 'A Texture Of'. A vinyl-only affair that sounds as good in the darkening winter months as it did in the sunshine. – Anton Spice
---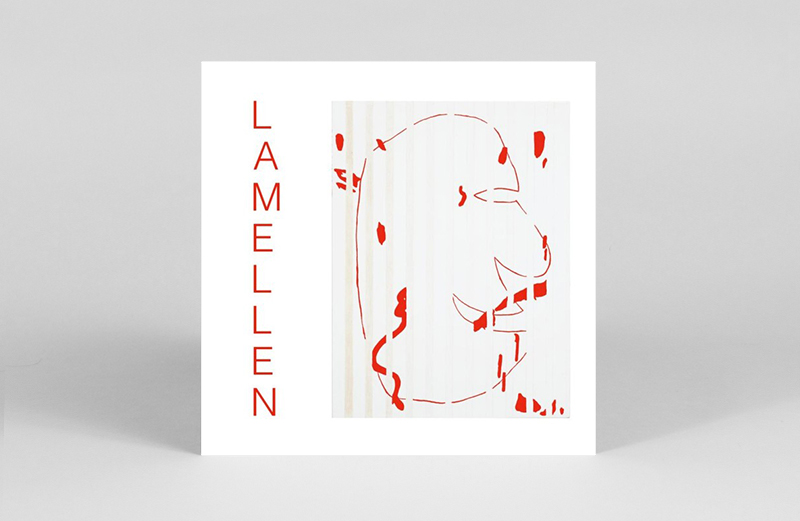 19. Lamellen
Monty Roberts
(Dekmantel)
This debut from Dutch duo Lamellen breezes into the gear on the playfully titled 'Horse Massage' – a gossamer roller that never threatens to exert itself too much. Instead, Lamellen leave it to 'Spider' to pick up the pace, tracking a funky Italo bassline into the mix. Full of tweaked Casio weirdness, improvisational flourishes and a dream-like analogue frequency that seems to melt time completely, Monty Roberts is our favourite in what has been another strong year for Dekmantel. – AS
---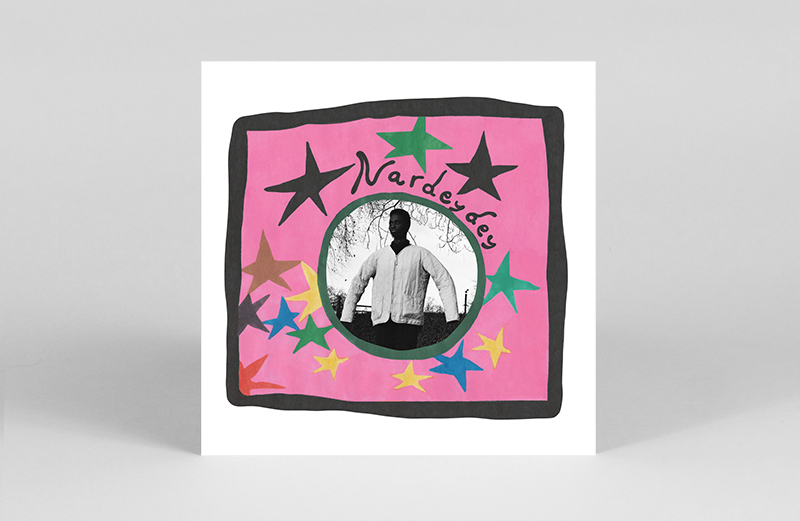 18. Nardeydey
Nardeydey
(Lucky Number)
Having made a name for herself as guitarist in London jazz bands Maisha, Nérija and SEED Ensemble, Shirley Tetteh caps a busy year with the release of her debut, self-titled, solo EP under her Nardeydey alias. From the off there's a sense that Tetteh has no time to lose, as she dives straight into the playful, elastic riff of 'Speedial', setting the tone for an EP full of unusual rhythmic turns, vibrant harmonies and astute song-writing. Adding a jazz sensibility to influences spanning from post-punk, afrobeats and synth pop, the EP continues with lo-fi ballad 'Daydreamin', before the syncopated 'Slippin' shuffles the pace once more. A remarkable debut offering from an artist side-stepping expectations to find a singular voice. – AS
---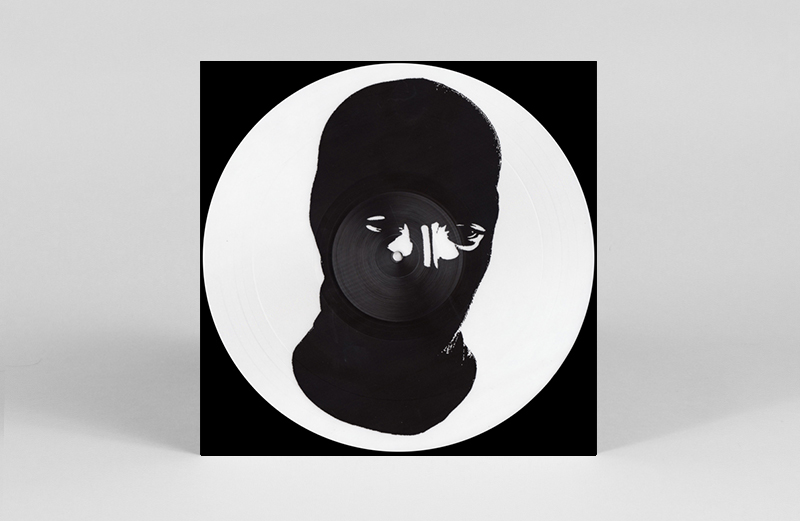 17. Die Gestalten
Wir Sind Die Gestalten
(Die Gestalten)
---
---
Wir Sind Die Gestalten is a record that is shrouded in mystery, both literally and figuratively, which lets the tunes do the talking. The group, or producer – who knows if it's one person or more, is called Die Gestalten. They have no internet presence, just a 12″ with a picture of a cloaked balaclava wearing homebro on one side, and track names in German on the other. As with many of the wildest trips, Die Gestalten lure you into a false sense of serenity at the start, all glitchy ascending synths. Things turn decidedly darker from that point onward, especially on the mean-mugging B-side, where 'Das Totem' delivers deep bass klaxons – a siren song for all nocturnal freaks, that paves the way for closer 'Technologie'. "Tech tech tech technology. Time. Space. Earth. The Universe. Jamssssssss." – Gabriela Helfet
---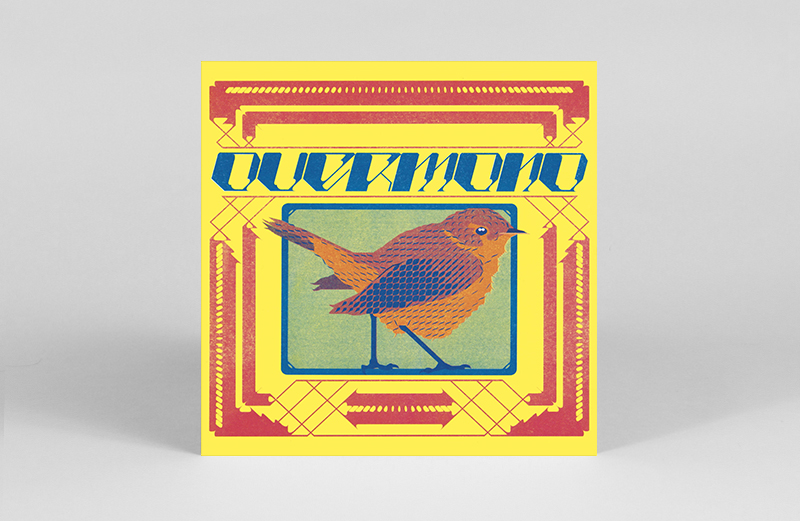 16. Overmono
Poly011
(Polykicks)
Perhaps no producers tugged on the synth-fuelled, euphoric techno-loving heartstrings more than Overmono. This catching-of-the-feels was thanks to the duo's two-tracker, Poly011. Kicking off with one 'Le Tigre', the tune launches into its endlessly catchy, blipped-out synth loop, from virtually the first second. Across its 6 minutes, its hook oscillates in and out of itself, a dusting of percussion here, a slight change of pace there. And it is in these subtle changes where the beauty, and perhaps the emotive quality, of the track lies. Though 'Le Tigre' is undoubtedly the shining light here, Poly011's breakbeat B-side, 'Salt Mix, shimmers too, albeit in a more understated way. Comprised of brothers Ed Russell and Tom Russell, Overmono also teamed up with Joy O for 'Bromley' and 'Still Moving' – a 12" that set dance floors alight with gusto, inspiring the rudest of bass faces and fist pumps on high. – GH
---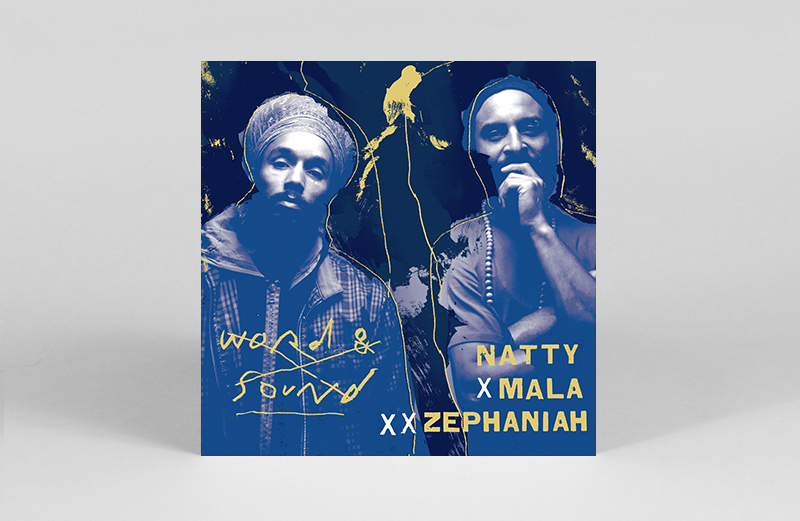 15. Mala
Word & Sound
(I & I Music)
Mala reboots his iconic I & I Music imprint after over a decade for a heavy-hitting 12" with Natty and Benjamin Zephaniah. The bass weight here is tinged with the low-lit nocturnal energy that defined his most enduring 12"s on the imprint, not least his super-rare 'Alicia' white label. Heralding a bounty of DMZ archival material to come in 2020, the I & I Music resurrection sees Mala putting dub centre stage once more. For more from Mala this year, check out his contribution to the Basquiat-inspired Untitled project, collaborating with Joe Armon-Jones and Nubya Garcia. – AS
---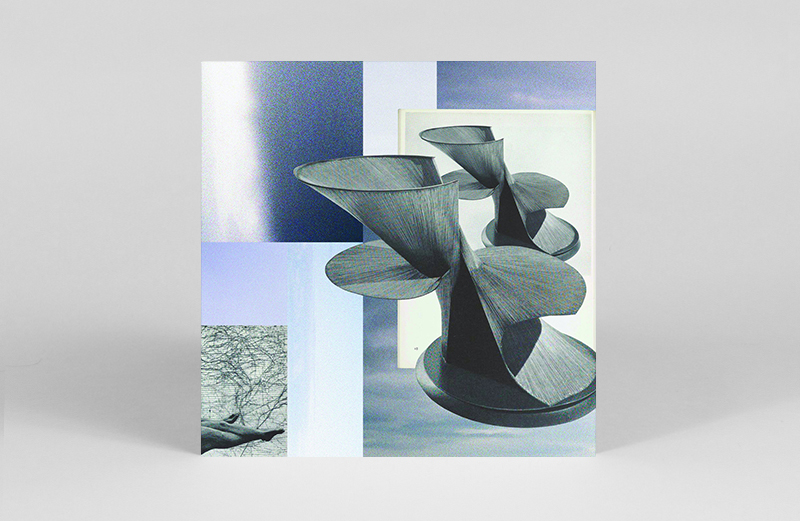 14. Blawan
Many Many Pings
(Ternsc)
Blawan followed his Wet Will Always Dry LP – one of our favourite albums of 2018 – with further face-melting techno this year, particularly in his Many Many Pings 12". From the sprung-out, opening track title track to his experimentation with interference in 'Lox', things are kicked into high gear. This feeling intensifies further on the reverse, thanks to to the throbbing industrial march that is 'Gadget', and stomping ascension of 'Hapexil Rotator'. Across all four near perfect techno tracks, Many Many Ping doesn't give you a chance to catch your breath. – Lazlo Rugoff
---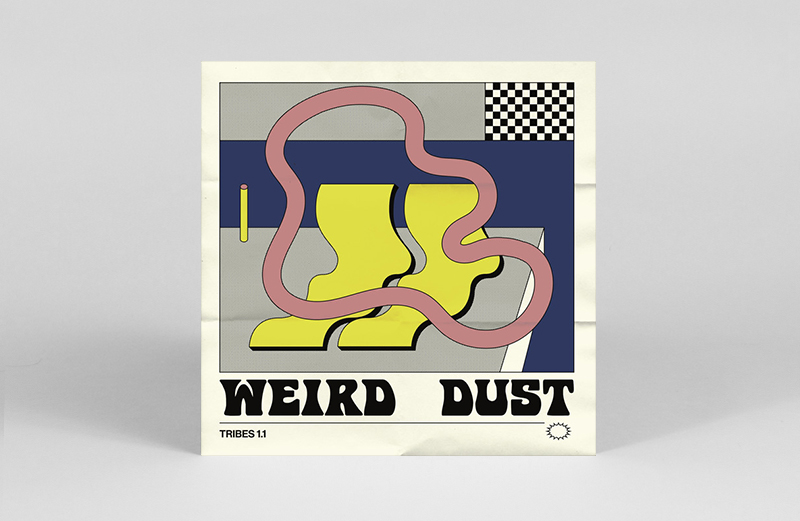 13. Weird Dust
Tribes 1.1
(Crevette Records)
Prolific record shop and distributor, Brussels-based Crevette Records has released just a handful of new 12"s on its in-house label. Leading the way in 2019 is Weird Dust's Tribes 1.1 – a 6-track EP of low-riding, cosmic grooves. Somewhere between half-speed acid and jazzy machine funk, the description of Tribes 1.1 as a "soundtrack for a post apocalyptic dream" holds true, as the individual tracks melt into one-another to create a gluey, singular whole. – AS
---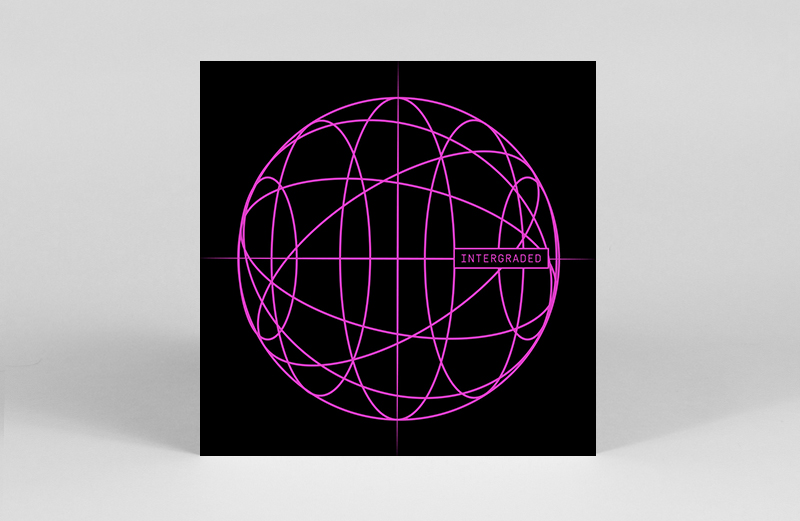 12. Various Artists
Orbitration EP
(InterGraded)
The year's only outing on Midland's Graded sub-label InterGraded brings together four young producers on what is a memorable and multi-layered 12". Otik opens proceedings with the highly-strung 'Actress', which builds skewed vocals and a tense percussive shuffle into a warped future garage vision, while Com Sin aka Cosmin TRG heads into darker territory on the stripped-back deep house of 'Persona'. Tom VR brings the EP back to more traditional 2-step realms before the organ-like synths of 2 Pisceans' 'Didn't Take Long' brings the EP to a close like every lights on, end-of-nighter should. Taken as a whole, the EP speaks of Midland's open-minded versatility in what has been another impressive year. His own Graded 12", The Alchemy Of Circumstance, is also well worth a listen. – AS
---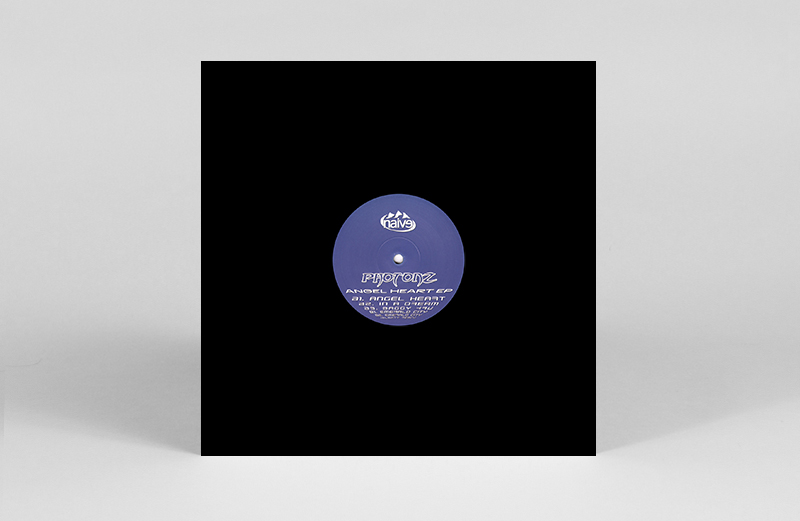 11. Photonz
Angel Heart
(Naïve)
Those familiar with the veritable garden of delights that is Lisbon's electronic music scene, have likely heard of the always-on-point Principe imprint, yet after another year of stellar EPs, Violet's Naïve records has fast become similarly vital. With Violet and partner in crime Photonz laying down all manner of forward thinking dance floor infrastructure within the city (the Rádio Quântica festival, LGBTQ mina club nights, to name just a couple), this artist and label pairing is a natural one, and one that finds multiple dance music forms combining within these tracks' nocturnal hues. Having gone over twenty records deep on the format, Photonz is certainly no stranger to a choice release on vinyl, and Angel Heart's deft drum programming, bass hooks, and seamless breaks, find a producer at the top of his game. – James Hammond
---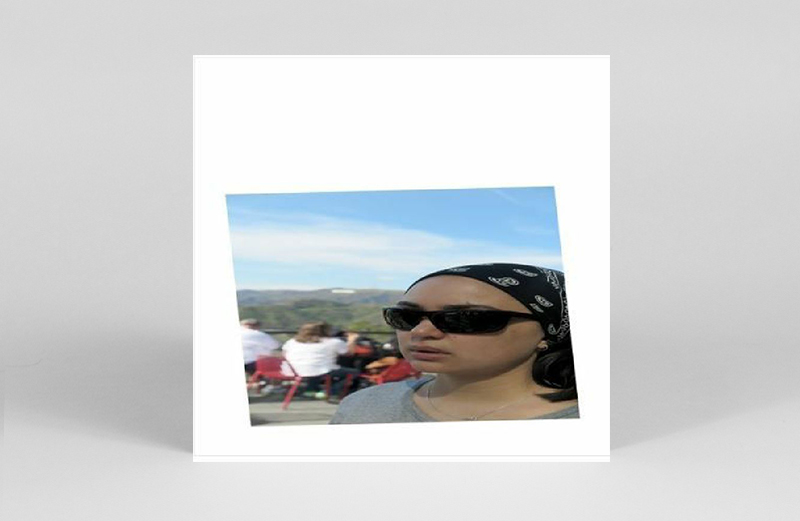 10. Alex
Samba
(The Trilogy Tapes)
You can always count on new The Trilogy Tapes releases to bring something special, and 2019 is no exception. (See Garum's self titled EP or FFT's 'Regional' / 'Loss' for further excellence.) That said, Alex's Samba is easily the TTT release that received the most rinsings. An alias of Swedish producer Baba Stiltz, Samba's title track was a balearic, hook-fuelled, dusk jam, but the main event is 'Memo'. Echoing the best Losoul tracks in an ability to synchronise into your brainwaves before you even realise it, 'Memo' is a top-tier, subtle roller that simultaneously shaked up all kinds of grooves inside. It even comes complete with a "yeah" shout that turned into a growl, an ideal club chant to belt along to as your flung your limbs into the air. – GH
---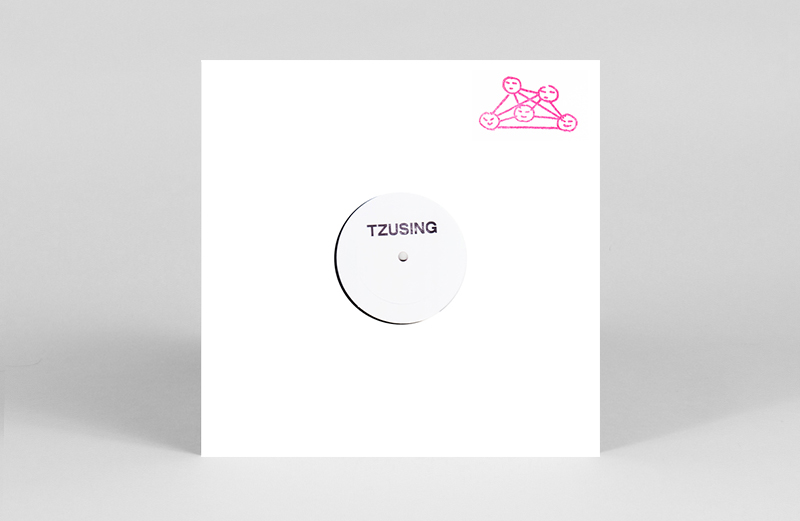 9. Tzusing / M.E.S.H.
Split
(PAN)
Malaysian-born, Shanghai-based techno producer Tzusing doesn't make music for the fainthearted. However, if you possess a penchant for the sublimely freaky with a slice of demonic netherworld on the side, his four-track Split 12″ with M.E.S.H. is a particular highlight. First up, are two contributions from Tzusing: 'Circle Taipei' loops Taiwanese instrumentals with vocals straight out of a haunted fight scene, before the animalistic cries of 'The Whistle' turn proceedings into a shriek-filled horror-fest. Given what transpires on the A-side, M.E.S.H.'s contributions – two tracks that traverse shuddering lines of industrial techno – seem positively tame by comparison, a relative respite. Split marks the first in a new 5 x white label series from PAN, which saw its solid second instalment, from Toxe and Crystallmess, released at the tail end of the year. – GH
---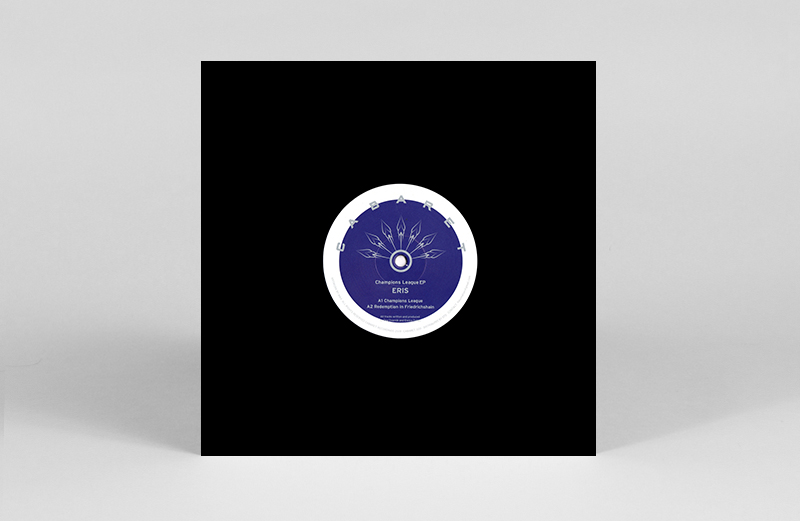 8. Eris
Champions League
(Cabaret)
Eris aka Dea and Enrica Falqui serve up acid-hued techno in their Champions League EP on Cabaret, which marked a first introduction to the duo's work. Exploring the tangy outer echelons of synth loops, its title track sets the stage with echoing vocals, looping like a d-floor rallying cry of sorts. Before long, 'Redeption in Friedrichshain' rolls through, an exquisite descent into weirdo basement hues – dusted with just the right amount of percussive slaps and smacks to get you excited. For the finale comes 'Moloko' – a hi-hat laden bubbler that is pitch-perfect, B-side fare. – GH
---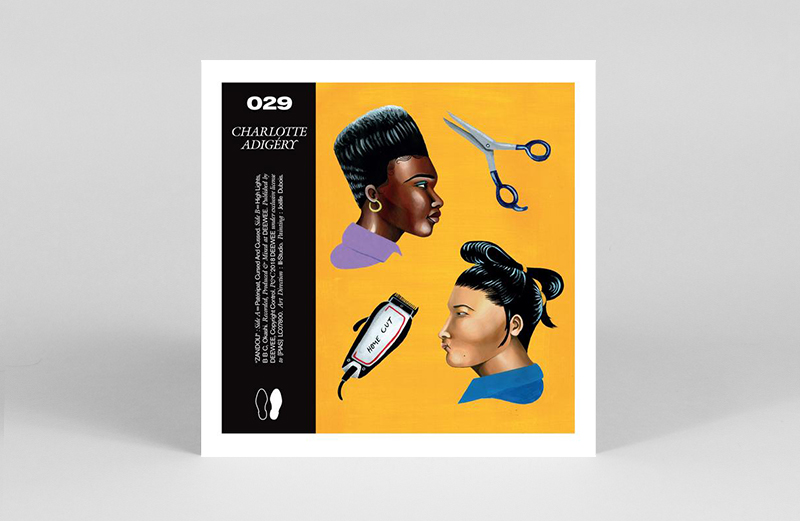 7. Charlotte Adigéry
Zandoli
(DEEWEE)
Belgian/Martinique artist Charlotte Adigéry follows her self-titled 2017 debut 12" on Soulwax's DEEWEE label with her five-track Zandoli EP of infectious electronic soul. Opening track 'Paténipat' is a stripped-back slab of ESG-esque punk-funk, while also nodding to the vocal layering of Zap Mama's Adventures In Afropea, and the gwo ka dances of Martinque. On 'High Lights' Adigéry's playful side emerges, as she tiptoes around the synthetic bassline with ease. The EP's charm though lies in Adigéry telling multi-faceted stories by marrying profound insights and everyday observations into magnetic electronic pop songs. – AS
---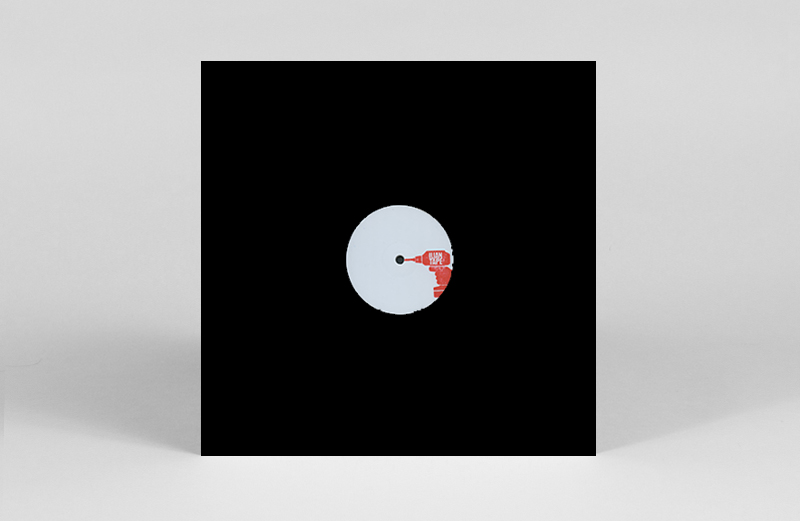 6. Roger 23
Is demanding for a CULTURAL NEGOTIATION
(Ilian Tape)
Listening to the first track of Roger 23's new EP on Ilian Tape, you'd have been forgiven for thinking you're about to lull your way down a tranquil river. Before you became too comfortable, the acid-laced bass riddims of 'Gathering Dust' stormed across. As the vocal sample proclaimed: "this form is fucking up your brain", and so it did. On the flip, the B-side meant techno business, courtesy of the slamming 'w/Da 15,88% Assistance Ov Nils Maneuvers In The Dark: Win [Mega MIX + Super Dub]'. The sonic elements were primed to make this a big room techno banger: catchy rolling synth, percussive tings and tangs, plus that extra oomph of je na sais quoi pizzaz. Is demanding for a CULTURAL NEGOTIATION marked one of several noteworthy released from Ilian Tape in 2019, including two by Skee Mask that were highlights of the year. – GH
---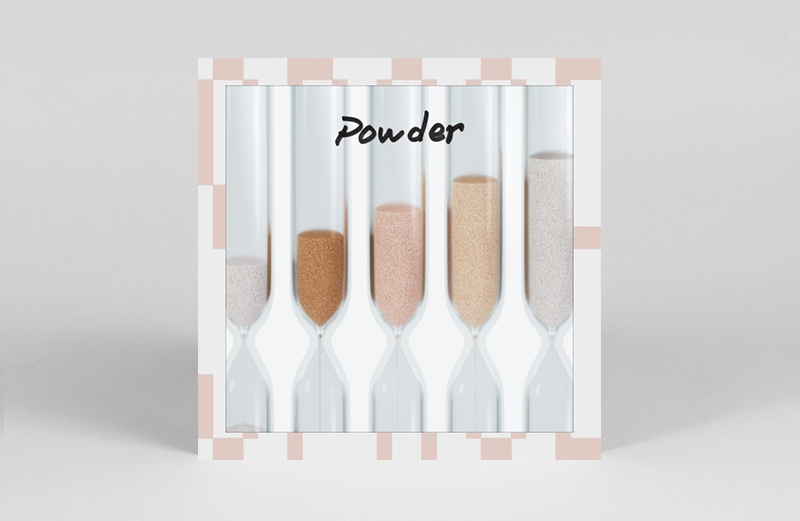 5. Powder
Powder In Space
(Beats In Space)
Japanese producer and DJ Powder, aka Momoko "Moko" Goto, helmed the first instalment of a new mix series from Tim Sweeney's Beats In Space. (Powder In Space's 18-tracks include two gloriously trippy, fresh tunes by Moko – 'New Tribe' and 'Gift' – alongside 16 other artists such as Lord of The Isles, Daphne and Cos/Mes (aka 5ive).) To celebrate its arrival, a fluo-technicolour Tokyo anime promo accompanied first single 'New Tribe', with scenes including cartoon Moko DJing with fish. (A first.) Alongside the full mix release, the Powder in Space four track vinyl sampler contained the aforementioned 'New Tribe', plus the calypso house tinkler 'Gift'. Meanwhile, on the flip came two jams from Daphne and Samo DJ & Hidden Operator. In sum, Powder in Space was an audio-visual highlight of the year that marked yet another stellar outing from Moko, after the launch of her own label Thinner Groove – whose incantatory first EP, 5ive's Planet Be, was one of our favourite records of 2018. – GH
---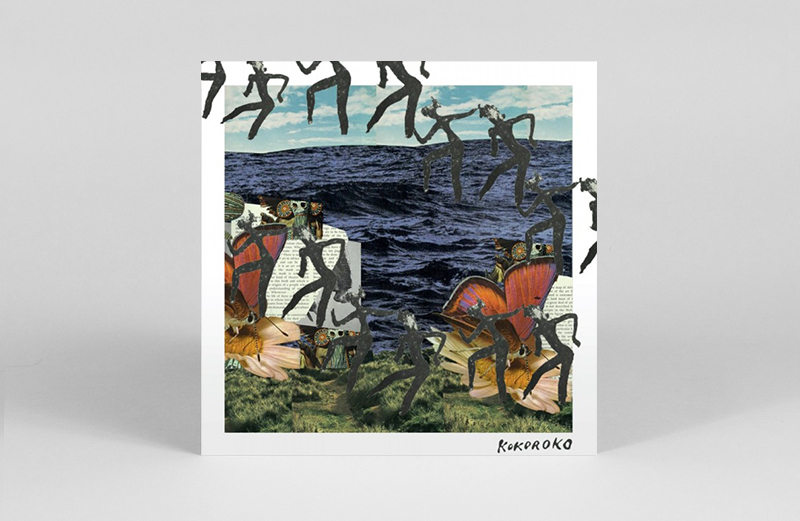 4. Kokoroko
Kokoroko
(Brownswood)
London-based 8-piece collective Kokoroko blasted into the collective consciousness in 2018 with 'Abusey Junction' – the lilting ballad which closed Brownswood's We Out Here compilation. While the first individual release for the track is a welcome addition to their debut this year, the EP shows off much more of what Kokoroko are about. Bringing afrobeat and highlife influences to the fore, fleet-footed opener 'Adwa' sparks with the energy of the band's electric live presence, while 'Uman' ripples into a restrained groove that allows Sheila Maurice-Grey's trumpet improvisations to shine. Like 'Abusey Junction', there's a whistful, dusk-like nostalgia to the album's other ballad 'Ti-de', completing an EP that beguiles at every turn. – AS
---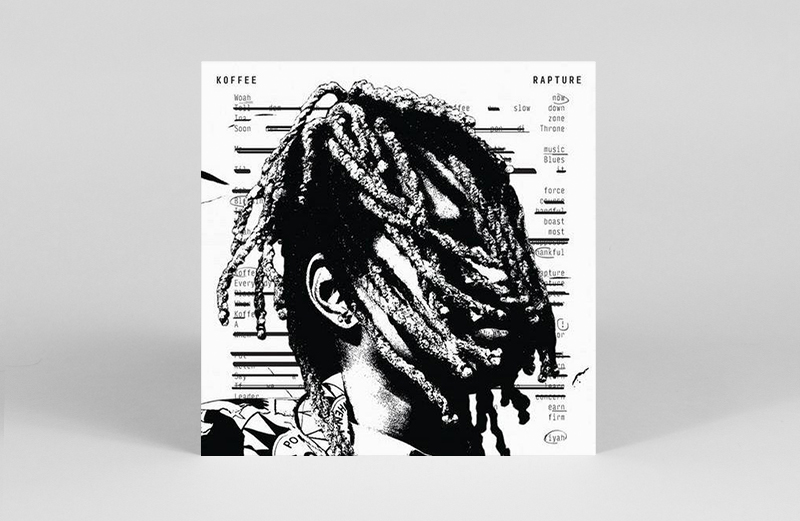 3. Koffee
Rapture
(Columbia)
"Koffee come in like a rapture," proclaimed the Jamaican artist on her appropriately titled debut release, Rapture, and indeed she brought sheer joy. Introducing herself to the world with her sun-dappled, dancehall-infused reggae this year, the songs were rightly heard far and wide. Across Rapture's five tracks – from the shuffling dip of the title song, to the sped-up twirl of 'Toast' and dub skank of 'Throne', Koffee merged styles so seamlessly that any of these tunes could be heard on dance floors worldwide. Though various official reworks emerged, Clipz' (aka Redlight's) bootleg of 'Toast' – perhaps the best remix of the year – which saw the producer shake the track up into warp-speed junglist sunshine realms. Perhaps the most exciting debut in 2019, from a new artist bring a fresh reggae voice to international ears. – GH
---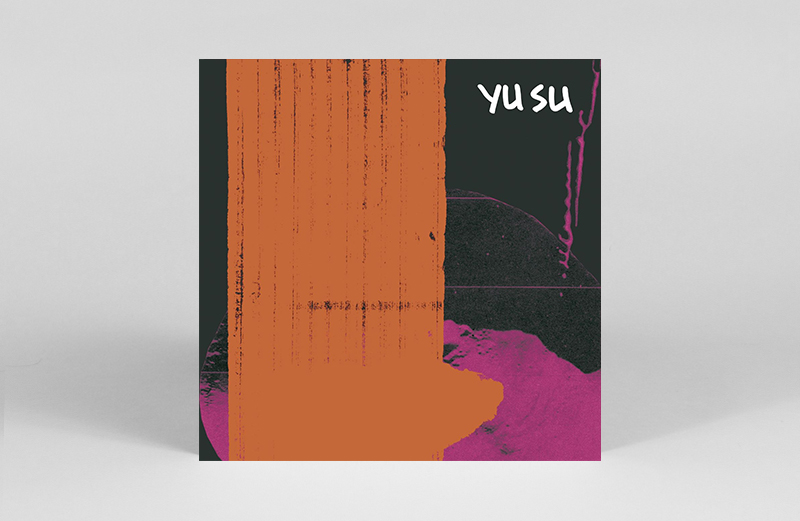 2. Yu Su
泉出通川为谷 / Roll With The Punches
(Second Circle)
Emerald-hued, lush downtempo and house to wile away your days to, 泉出通川为谷 / Roll With The Punches echoed Yu Su's Arcana EP Preparations For Departure – one of our favourite 12″s of 2018 – in its ability to create affecting electronics. This time around, Yu Su didn't return to the same terrain. Rather泉出通川为谷 / Roll With The Punches eschews ascensions to skies above, and turned the other way, descending into deep and darker realms, ones where hypnotic vocals mixed with echoing percussions and tropical synthscapes to create a sonic fever dream of the best kind. (NB, if you're hankering for more: Yu Su also released a 12″ single called 'Watermelon Woman' on Ninja Tune sub-label Technicolour this year that is well worth checking out.) – GH
---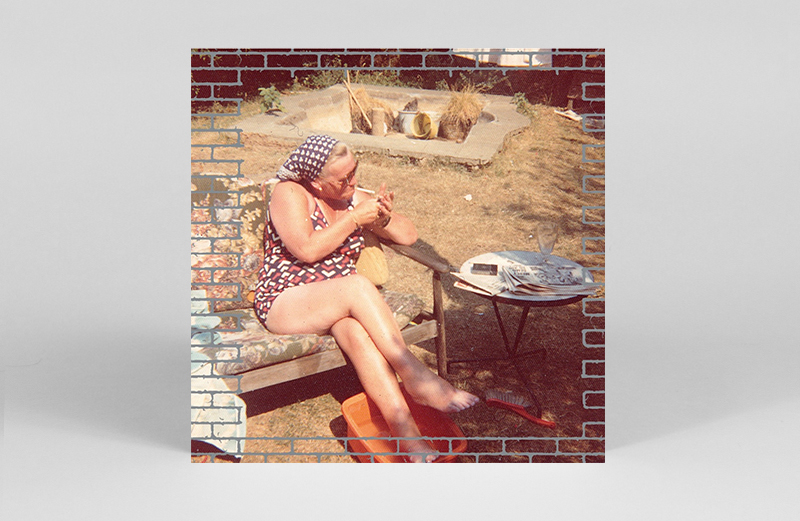 1. Joy Orbison
Slipping
(Hinge Finger)
In 2019, Joy Orbison collaborated with various producers on tracks that deftly stormed club sonics various types. Teaming up with Overmono, the bossed-out, big room wail of 'Bromley' layed down the gauntlet as a contender for favourite dance track of the year. Working with James Massiah on his 'Natural Born Killers (Ride For me)' saw him traverse into strung-out, dancehall and rnb. Elsewhere, his "Belly Mix" of Off The Meds' appropriately titled 'Belter' rattled out possessed bass demon incantations of the best kind.
However it was his solo fare, the Slipping EP on his own Hinge Finger imprint, that incorporated so many of the most exciting elements of his own production and rework duties into something that is singularly Joy O. Across six tracks, good things come to those spent time with the EP, giving his music space to breathe, or as the first track instructed with its soul-rending vocal opener by Infinite: "let the fire burn." In doing so, he shimmied from the subdued, flickering house of the first track to the netherworld dub rattles of 'Breathe In' and the zipped-out techno twerks of 'YI She's Away' with a deft touch. 10 years on from his game-changing 'Hyph Mngo' release, Slipping saw Joy O doing anything but. – GH
Artwork by Patrick Savile.