Lost albums, holy grails and genre-defining compilations from around the world.
Hot on the heels of our reissue singles rundown, we turn our attention to LPs, compilations and archival releases.
While the world of reissues continued to expand, both in genre and geographical scope, one of the themes to emerge from this year was of the more domestic variety. Ushered into the hushed realms of environmental music – whether made for houses, plants or poems – some of the most compelling reissues offered respite and space for reflection.
Approaching the end of the decade, the focus also began tipping over from the '80s to the '90s, as pop's 30-year cycle applied itself to reissues too. Represented here is music from Brazil, Japan, Cabo Verde and the Caribbean, which has added punchy drum machines and an optimistic, synthetic sheen to the dance floor.
In compiling 2018's reissue list we were compelled to ask why there were so few women represented in reissues, both behind-the-scenes at labels and out front, having their stories told. A subject explored in a feature earlier this year, we were particularly conscious that our list reflect a greater diversity, knowing that reissues can have the power to challenge rather than to simply reflect established narratives.
As ever, we've selected just one album per label, while also acknowledging another year of 'lost' albums, for the likes of John Coltrane, Ebo Taylor and Marvin Gaye, for whom honourable mentions must suffice.
We hope you enjoy discovering or returning to these records as much as we have.
Catch up on the rest of VF's 2019 round-ups here:
Our 12 favourite reissue singles of 2019
The best turntables of 2019
The best speakers of 2019
The best amplifiers of 2019
The best headphones of 2019
---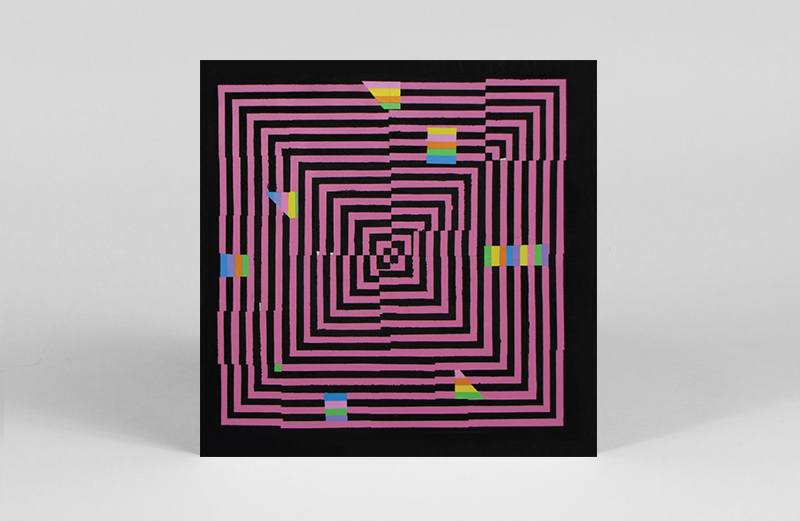 30. Various Artists
Street Soul Brasil: 1987-1995
(Hello Sailor)
In addition to a busy year curating the wonderful Selva Discos imprint, São Paulo's Augusto Olivani also compiled – Street Soul Brasil: 1987-1995 – a personal collection for New York's Hello Sailor, a label helmed by fellow Brazilian Renata Do Valle. Switching things up from better known genres including MPB, Tropicalia and jazz of the '60s, '70s and '80s, Olivani takes us back to the late night radio of his youth. Across these airwaves, carefree pop ruled supreme and a new generation of Brazilian artists created their own interpretation of American RnB. These ten rare tracks, plucked from a forgotten era of the nation's musical history, create the sweetest soundtrack to teenage days spent dancing, dreaming and hanging outside the local liquor store. – Patrick Ryder
---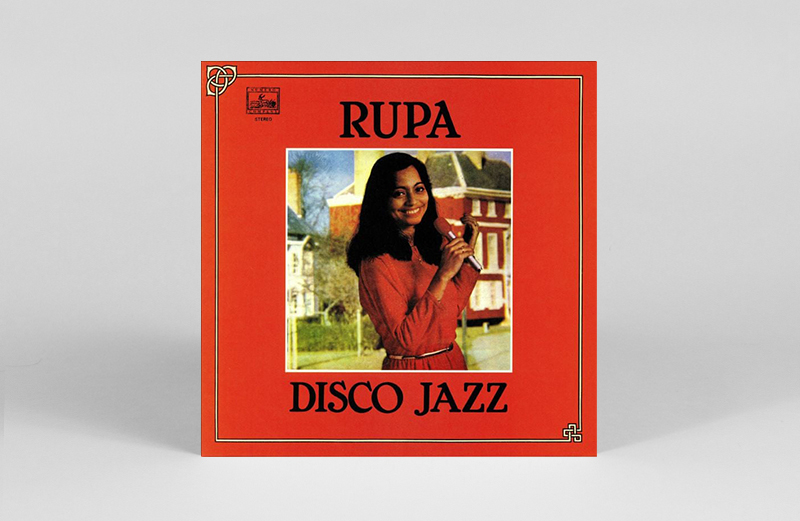 29. Rupa
Disco Jazz
(Numero Group)
"Barely disco and hardly jazz," Rupa Biswas' 1982 LP Disco Jazz has become a YouTube-via-Discogs holy grails that has tantalised both collectors and reissue labels alike. With botched bootlegs doing the rounds, Numero stepped up to remaster the original tapes and capture the majesty of lead track 'Aaj Shanibar' in all its glory. Recorded at Calgary's Living Room Studios by Indian and Canadian musicians, the LP hears the sarod (a stringed instrument used in Hindustani music) pick out intricate melodies around a disco beat, reminiscent of the great synth-led Bollywood boogie soundtracks of the '80s. Seeing the delighted, unsuspecting Rupa reunited with the album after almost forty years is as heart-warming a reissue story as they come. "It feels great to have so much love… After all these years, people like my music," she told The Guardian. "Boys, girls, everyone is dancing so much. That's what makes me happy." – Anton Spice
---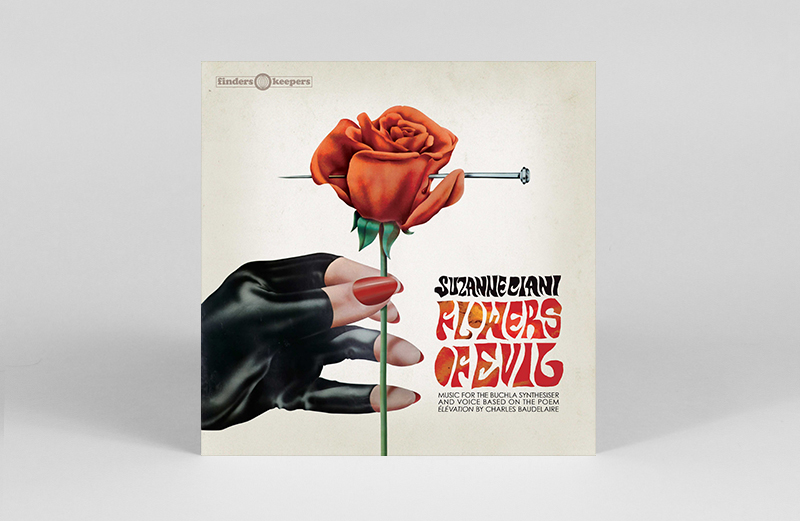 28. Suzanne Ciani
Flowers of Evil
(Finders Keepers)
Listening to apprehensive, church-bell-like intro on Flowers of Evil you'd be forgiven for not instantly thinking this was Suzanne Ciani, yet when the arpeggios kick in and travel out into the distance, her unmistakable tweaking of the Buchla modular synth becomes apparent. Drawn from her storied archives, the LP goes back to 1969, taking Baudelaire's Élévation poem as a launch pad for its synth equivalent. A valuable acquisition for anyone interested in the genesis of the synthesizer, and the possibilities of the Buchla modular system when at the command of one of the most important electronic composers of the twentieth century. – James Hammond
Watch our 2019 film with Suzanne Ciani here.
---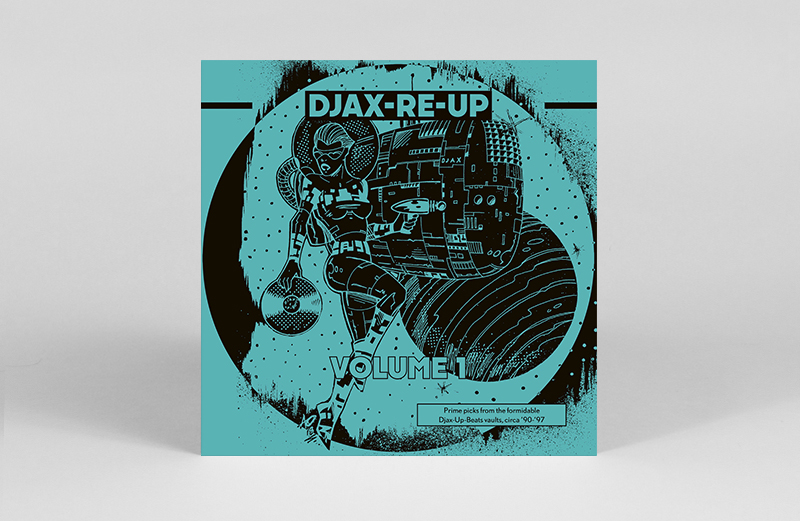 27. Various Artists
Djax-Re-Up Volume 1 and 2 (Djax-Up-Beats)
(Dekmantel)
The formative years of techno during the '80s-'90s were quite the international brodeo, both in terms of male-dominated DJs and producers, as well as behind-the-scenes. However in Eindhoven, Miss Djax was proving otherwise, connecting with artists across the Atlantic in Chicago and Detroit, while creating a home for electronics from around the world. Dekmantel revisited the imprint's releases in a two-volume series called Djax-Re-Up – encompassing house, acid and techno. More than just a collection of club heaters, the compilation is a testament to the fact that anyone, no matter who you are or where you come from, can shape the face of dance music. – Gabriela Helfet
---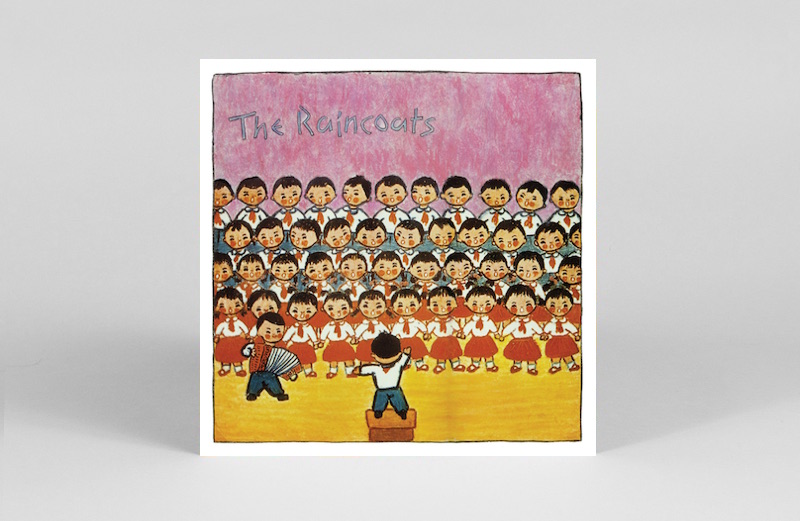 26. The Raincoats
The Raincoats
(WeThRee)
In her new book Revenge Of The She-Punks, published earlier this year, Vivien Goldman extols the influence of the first of feminist post-punk groups. Their spirit has empowered a generation of female musicians to chip away at or smash straight through the patriarchal music industry. At their core were The Raincoats, whose self-titled 1979 debut on Rough Trade was about as influential as they come. The 40th anniversary edition also featured limited edition prints from founding members Gina Birch and Ana Da Silva. – AS
---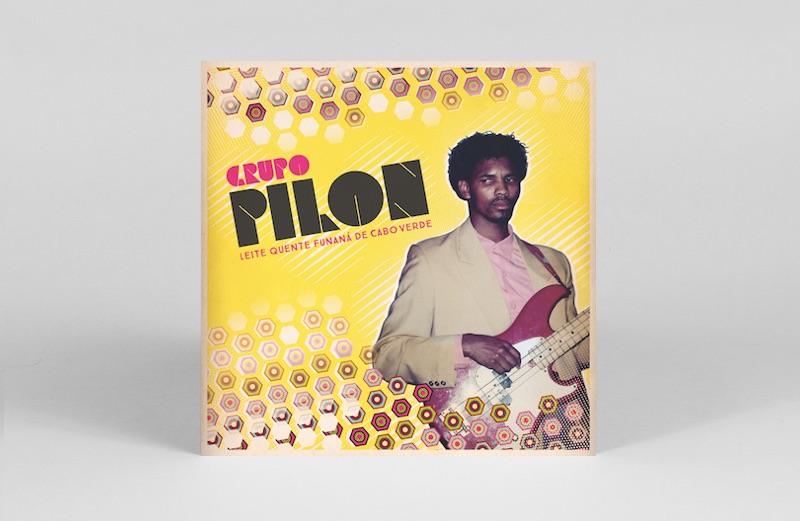 25. Grupo Pilon
Leite Quente Funaná de Cabo Verde
(Ostinato)
"Funaná worked as protest music, it was music against oppression, " describe musicians Pedrinho and Telo Peres in our short documentary about Cabo Verde. It was music that soundtracked Cabo Verdean independence from the Portuguese, and is the thread that connects the '70s to the second generation of musicians who left Cabo Verde for Europe in the following decades. Among them was Luxenburg-based Grupo Pilon, who infused funaná, estilo Krioulu drumming and ColaZouk with European synth and disco traditions. Rather than the fight for independence, the musicians were inspired by the fall of the Berlin Wall and the release of Nelson Mandela, and are here celebrated with a selection of six tracks taken from the group's three album releases. Treated beautifully as ever by Ostinato, it's also worth checking out the label's Pour Me A Grog compilation which traces the story of '90s electric funaná back home too. – AS
---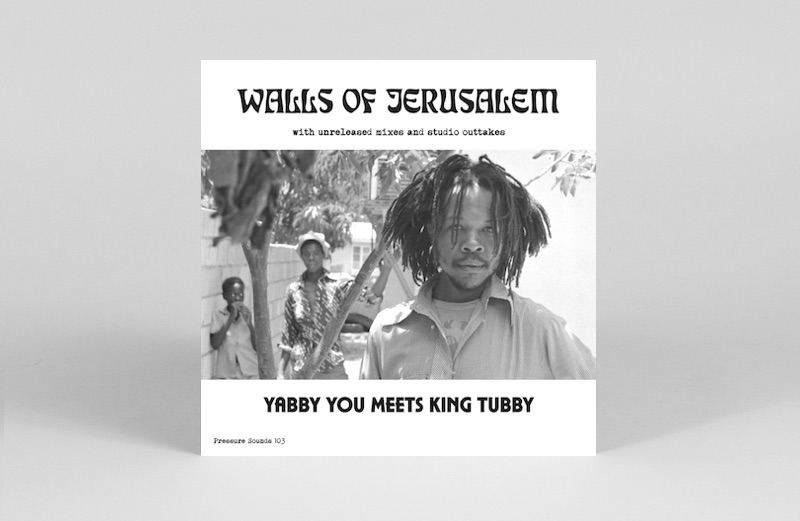 24. Yabby You
Walls of Jerusalem
(Pressure Sounds)
Originally released in a white label run of 500 copies, Walls Of Jerusalem was the final album that King Tubby and Yabby You worked on together and it stands as a testament to both the breadth of the duo's work together and their recording process, pairing the original album with previously unreleased outtakes and studio mixes. With a line-up that included Sly & Robbie and Tommy McCook, Walls of Jerusalem also comes with a backstory of intrigue and misattribution, originally released without credit on Prophets, rereleased as Chant Down Babylon by 'Yabba Youth' in the UK before finally appearing as King Tubby Meet Vivian Jackson (Yabby You). – AS
---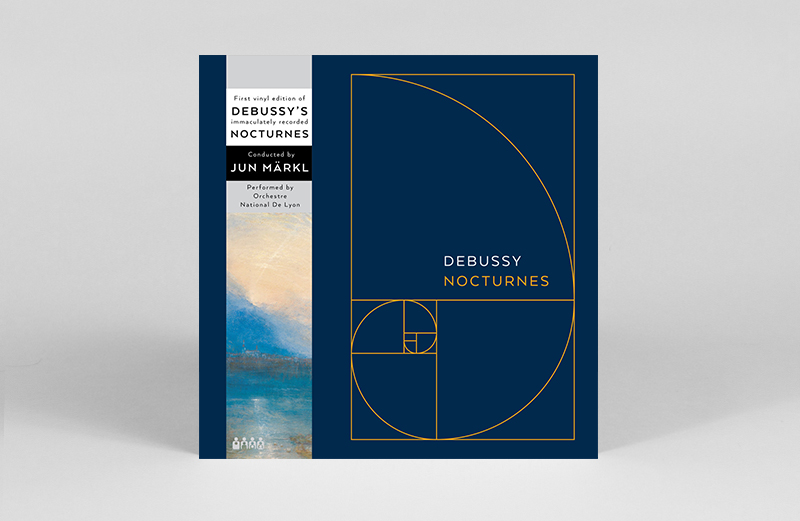 23. Claude Debussy
Nocturnes
(Edit.Futurum)
Over the past 27 years, Rotterdam record mecca Clone may have become best known for its fierce and coveted electronic releases. (See Elecktroids' Kilohertz in our favourite reissue singles of 2019 rundown, for example.) However, 2019 also saw the label diving into unlikely terrain, as it launched a new sub-label dedicated to classical music, called Edit.Futurm. To mark the imprints' inaugural release, EF unearthed a celestial rendition of Claude Debussy's Nocturnes, conducted by Jun Märkl and performed by the Orchestre National De Lyon, released on vinyl for the first time. "Music is a free, vibrant art which measures up to the elements, to the wind, the sky, the sea!" exclaimed Debussy. The Nocturnes reissue, and the label itself, is a beautiful encapsulation of this feeling, from an institution whose turn into classical realms is liberating in its unexpectedness. – GH
---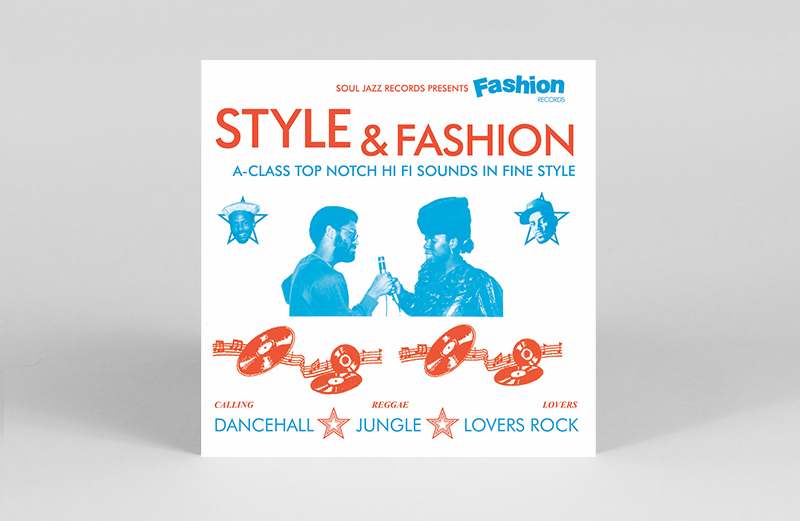 22. Various Artists
Soul Jazz Records Presents Fashion Records: Style & Fashion
(Soul Jazz)
Soul Jazz Records Presents Fashion Records: Style & Fashion is a snapshot of the iconic independent label Fashion Records, whose roster of homegrown talent helped forge the unique sound of UK dancehall. Sweeping lovers rock and dub into a potent culture clash that helped shape UK dance music beyond into the next decade, the label was home to the likes of Smiley Culture, Cutty Ranks and General Levy, who feature alongside lesser known artists on the 3xLP compilation. Extending into the '90s, as Fashion played an instrumental role in connecting Jamaican MCs with young producers to form what would become jungle music, the compilation charts almost twenty years of a genre that too rarely receives this kind of archival attention, throwing in the context, photography and ephemera that make the best Soul Jazz compilations stand out. – AS
---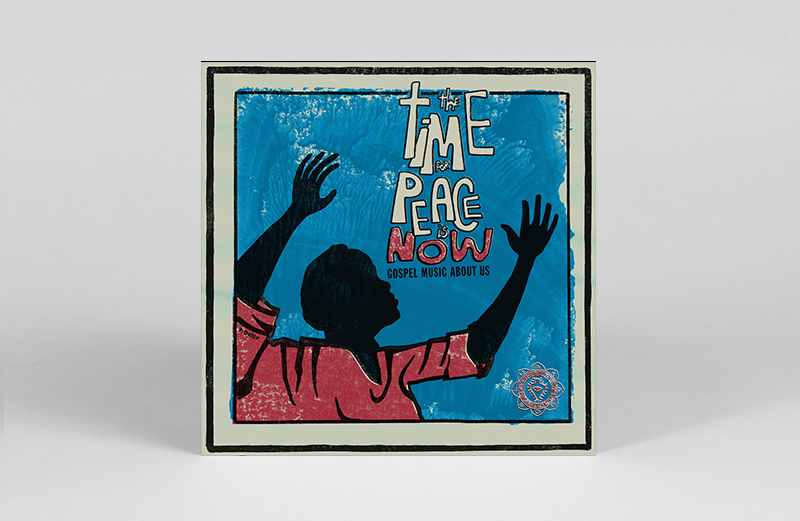 21. Various Artists
The Time For Peace Is Now
(Luaka Bop)
Gospel music shifted in the 1970s, as a new generation of musicians began to incorporate funk, soul and RnB influences from the charts into their sound. Across the southern states of the USA, local choirs, family bands and vocal groups were forming in churches, taking their shows on the road and releasing short runs of private press releases that spoke of the love and sadness of faith in a secular, unequal and prejudiced society. The latest instalment of their peerless World Spirituality series, Luaka Bop have collected some of the most beautiful recordings of the era on The Time For Peace Is Now, a testament to human endeavour and simply a gorgeous collection of soul gospel. For those interested in exploring further, Tompkins Square's No Other Love compilation of mid-west gospel released earlier this year is also well worth a listen. – AS
---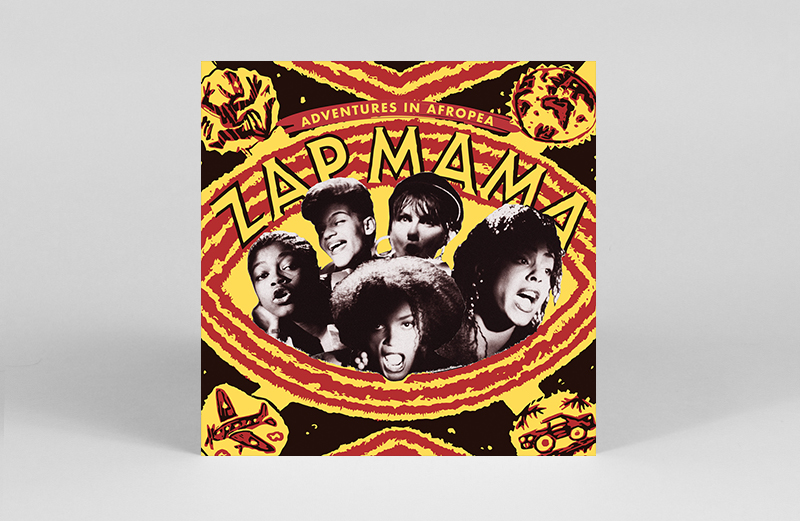 20. Zap Mama
Adventures in Afropea
(Crammed Discs)
"The work I do with Zap Mama brings two cultures together. Neither one dominates, and that's how it should be. I take what I have as a European and what I have as an African", says Marie Daulne of Zap Mama, quoted in Johny Pitts' excellent new book Afropean. Published earlier this year, it taps into the cross-cultural lineage first coined by Daulne. The early a capella sound of Zap Mama draws on Daulne's Congolese and Belgian heritage, incorporating Central African pygmy chants and jazz vocal arrangements, as well as adapting music from Syria, Cuba, Rwanda and Zaire. First released in 1991 on Crammed Discs and reissued here on vinyl for the first time, Zap Mama's Adventures In Afropea was both a musical and a cultural milestone, giving a name to the experience of African immigrants in Europe, and whose influence can be heard in contemporary artists like Charlotte Adigéry. – AS
---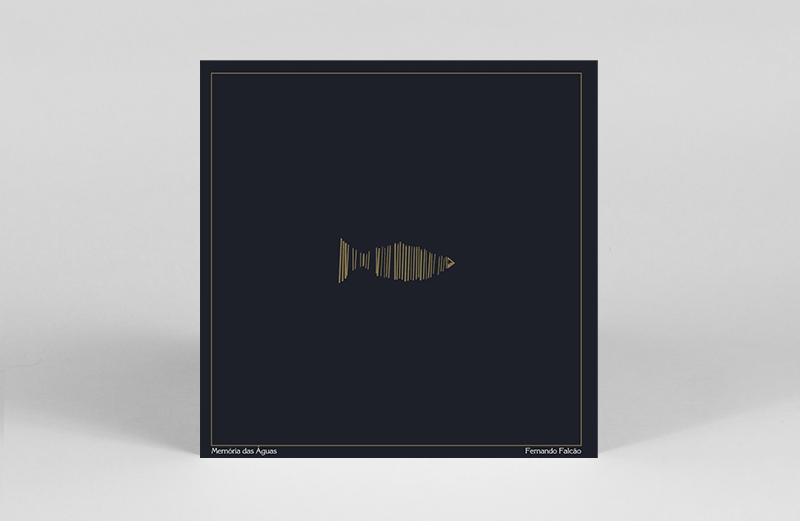 19. Fernando Falcão
Memória Das Águas
(Optimo Music / Selva Discos)
Spearheaded by a steady stream of must-have Brasingles, Optimo's partnership with São Paulo DJ Augusto Olivani has proved particularly fertile over the past few years. That said, the glorious reissue of Fernando Falcão's almost entirely overlooked 1981 debut, Memória Das Águas, may well be the cream of the crop. Recorded in Paris during a 15 year political exile (Brazil's incumbent authoritarians took a dim view of his role in an government bombing), the beguiling LP occupies a unique position between free jazz, avant-garde and art-pop. Watery ambience swells into lush classical orchestration, exuberant Afro brass and Brazilian rhythm erupts, energises and gives way once again, sinking into the waves of Falcão's evocative sound sculptures. Fame may have eluded him during his lifetime, but Memória Das Águas should provide some much needed posthumous shine. – PR
---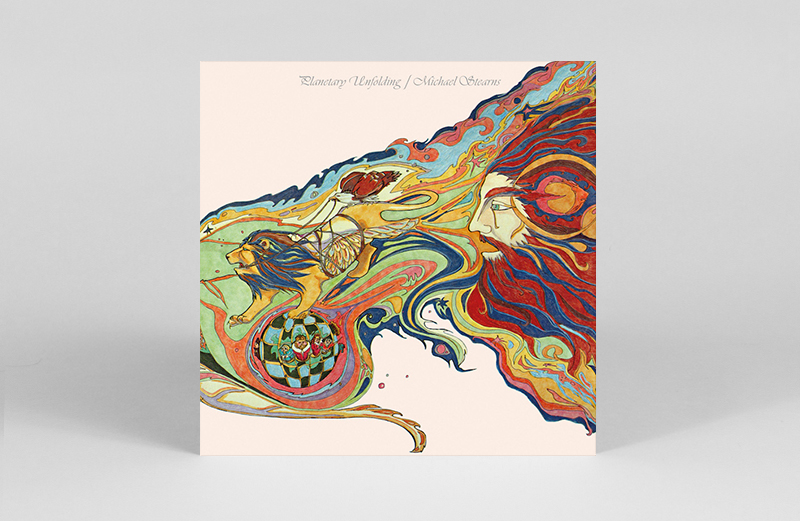 18. Michael Stearns
Planetary Unfolding
(Emotional Rescue)
No strangers to this reissue list, the highlight of Emotional Rescue, and its subsidiary labels' many offerings was a rare 1981 ambient masterpiece by an artist named Michael Stearns, called Planetary Unfolding. Out of press on vinyl for over 30 years, Stearns created its six compositions using his Serge modular synthesizer at the Continuum Studio. Across them, he took inspiration from "the idea that the universe is made of sound held together through resonance, where atoms, cells, oceans, plants, animals and humans, all are part of a complex orchestration – the Earth as a being of sound." Planetary Unfolding is an ethereal, aural ode in ambient form, lovingly brought to a wider audience once more. – GH
---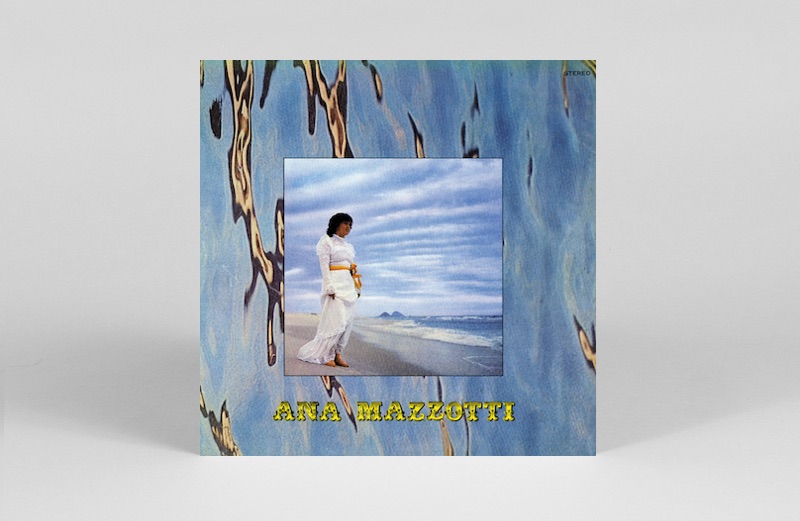 17. Ana Mazzotti
Ninguem Vai Me Segurar
(Far Out Recordings)
Multi-instrumentalist and composer Ana Mazzotti is one of those artists dealt a rough hand by history. Dubbed a 'super musician' by friend and mentor Hermeto Pascoal, Mazzotti recorded just two albums before her untimely death at the age of 37, working with members of jazz-funk heavyweights Azymuth, alongside whom she should have been remembered as a formidable force in Brazilian music. Battling institutional sexism within the industry, Mazzotti's recordings never reached the audience their sophistication deserved, and it's now fallen to Far Out Recordings to shine a light on her talent once more. Both albums were reissued this year – her 1974 debut Niguem Vai Me Segura and the self-titled follow-up Ana Mazzotti three years later, which features largely the same tracklist, testament perhaps to Mazzotti's belief that her music should be heard more widely. Which one you go for is largely a matter of taste – the former has a slightly more laid-back acoustic feel, the latter perhaps a more driving urgency – yet together they represent a high point in another stellar year for the label. For more about Ana Mazzotti, you can listen to our podcast about the album here. – AS
---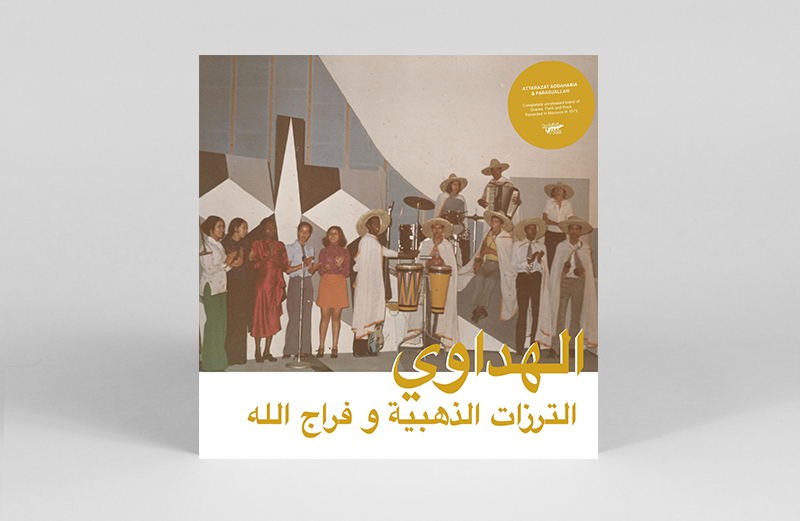 16. Attarazat Addahabia & Faradjallah
Al Hadaoui
(Habibi Funk)
In true Habibi Funk style, Attarazat Addahabia & Faradjalla's Al Hadaoui landed on the label's proverbial doorstep in a serendipitous fashion. When Radio Martiko gained access to the studio archive of Boussiphone in Morocco, it discovered a reel labeled 'Fara- djallah'. What lay within was the album Al Hadaoui – a mix of traditional gna-wa sounds with influences from further afield – 7-tracks of psychedelic guitars, strung-out funk, dusted with acid-tinged and pitched female vocals. Martiko shared the mystery tape with Habibi Funk, who then had to figure out the who what when where and why of its unique sounds. Eventually these audio detectives located Abdelakabir Faradjallah and the band Attarazat Addahabia, rescuing a tape that was left in obscurity and bringing it back into a collective musical consciousness. Sometimes a reissue is coveted and well-known. Other times, it takes a label like Habibi Funk to bring the sun-dappled, sonic beauty of an unknown band from downtown Casablanca back into the light. – GH
---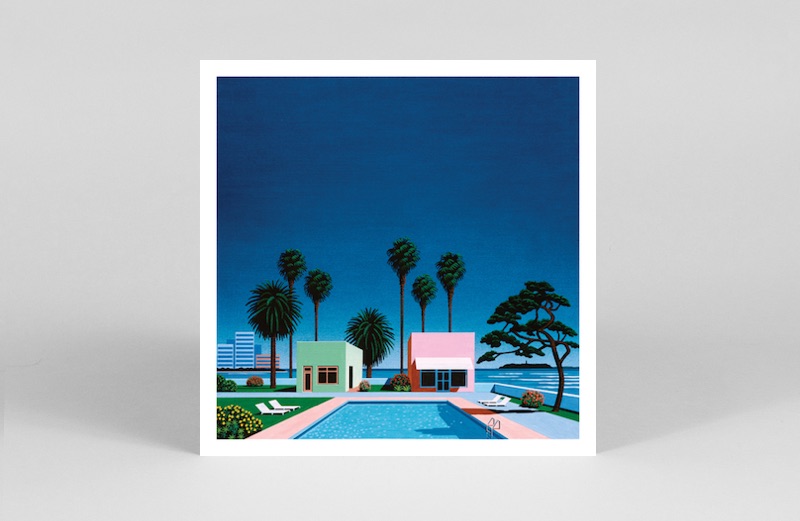 15. Various Artists
Pacific Breeze: Japanese City Pop, AOR and Boogie 1976-1986
(Light In The Attic)
Light In The Attic released two Japan-focussed compilations this year – Kankyo Ongaku, which surveyed environmental and ambient music – and this collection of City Pop and AOR from the same era. Capturing two sides of the Japanese musical experience, the compilations were indicative genres which featured heavily, and with Yutaka Hirose representing environmental sounds further up this list, we plumped for the latter. Spanning a decade of rapid technological and economic ascendency, Pacific Breeze pairs established names like Haruomi Hosono and Minako Yoshida alongside lesser known artists, for a collection of honey dew harmonies, techno pop oddities and smooth jazz sounds. LITA also enlisted artist Hiroshi Nagai to create a new sun-drenched cover for the comp, whose optimistic Americana-influenced images graced many of the original '80s albums. – AS
---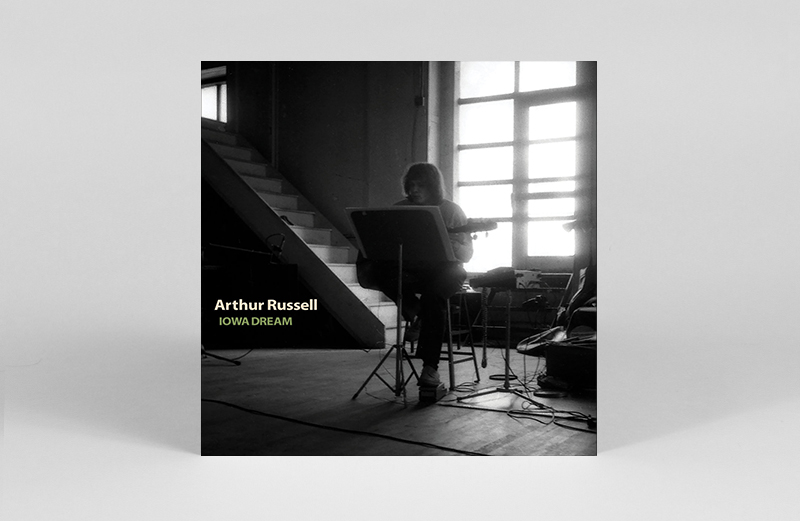 14. Arthur Russell
Iowa Dream
(Audika)
Downtown underground hero, cellist, composer, musician and producer Arthur Russell had a prolific output, both via his own work as well as though his collaborations across NYC's art and music scene. However much of this remained unreleased, with just three solo studio LPs to his name at the time of his young death. Since then, nine collections and albums of his work have been released, largely by the label Audika, seeking to remedy this, while showcasing the idiosyncratic diversity of his output. Calling Out Of Context explored his electronic hued pop and funk and disco musings, for example, while Corn delved into his folk oeuvre. Audika's most recent compilation, Iowa Dream, stems from a decade of archival work by Audika Records' Steve Knutson and Russell's partner Tom Lee. Framed as a collection of demos, its 19-tracks traverse lo-fi punk, funk and soul realms of his output rather than his jazz-fuelled improvisations or disco explorations. As with the best of his work, these raw recordings encapsulate the heartrending beauty of Russell's perfect imperfections – that slightly out of tune voice that makes you catch your breath in a nanosecond, a slightly off-kilter guitar twang that prickles your ears, an electric rhythm careening ever so minutely off the rails – that make his work so wonderful, and so very human. – GH
---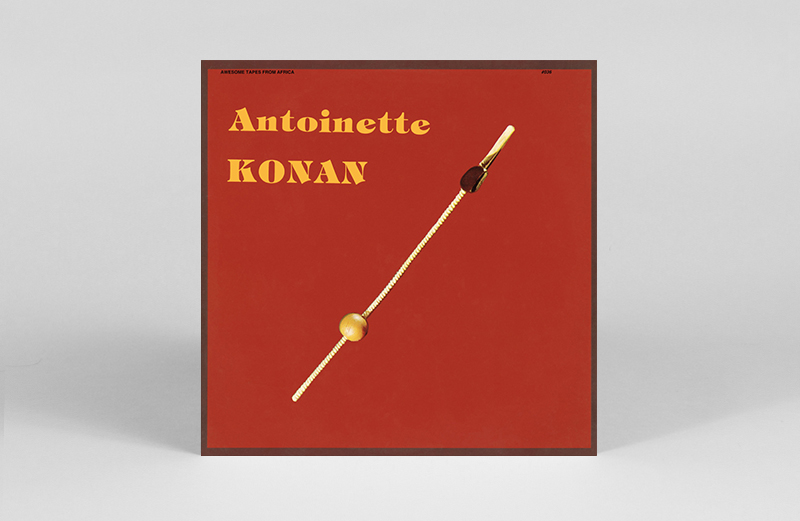 13. Antoinette Konan
Antoinette Konan
(Awesome Tapes From Africa)
One of the first albums to bring Côte d'Ivoire's Baoulé music scene into contact with synths and drum machines, Antoinette Konan's self-titled 1986 debut fused modernity with traditionalism. Mixing the ahoko – a percussion instrument made with nutshells tied around the end of ribbed wooden rod – with more modern rhythms and pop sensibilities, the album was one of several reissued by Awesome Tapes From Africa in 2019. Gliding from the infectious dancing-at-your-desk tune 'Abidjan Adja', to the more subdued tracks 'Enfants Du Monde (Version Baoulé)' and 'Evignen', there's a subtle tinge of '80s glamour in Antoinette Konan. – Lazlo Rugoff
---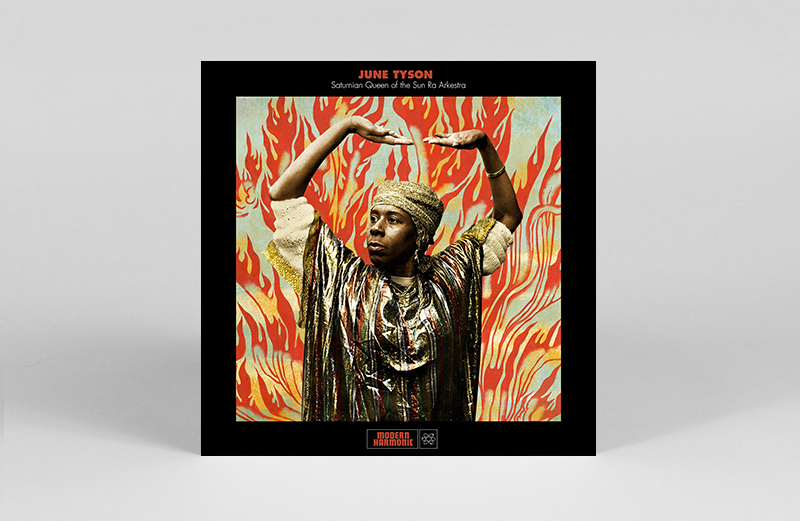 12. June Tyson
Saturnian Queen of the Sun Ra Arkestra
(Modern Harmonic)
One of the first and only women in the Sun Ra Arkestra, June Tyson was the vocal force behind Ra's Afrofuturist visions. A dab hand at the violin, who helped both with the group's choreography and the creation of their otherworldly costumes, Tyson's vast contribution to the Sun Ra oeuvre is put centre stage for the first time by Modern Harmonic, who have honed in on her vocal performances, taken from almost 25 years of work with Sun Ra. Saturnian Queen of the Sun Ra Arkestra is a collection which reframes musical history as all good reissues should. – AS
---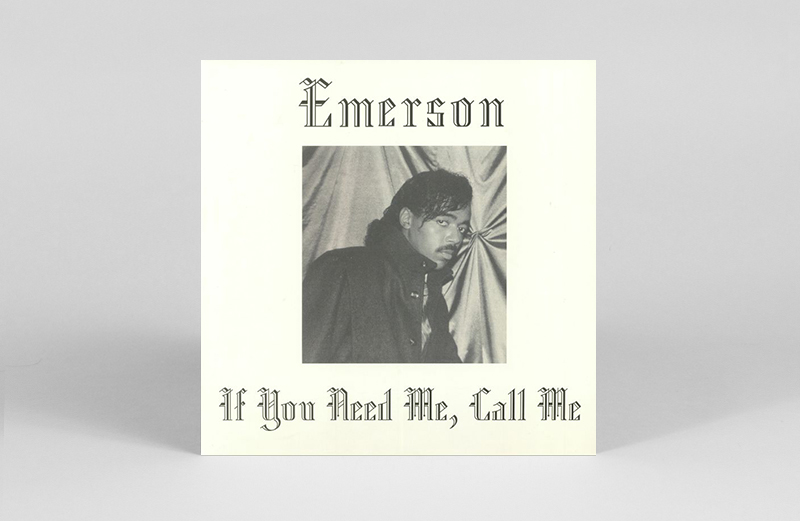 11. Emerson
If You Need Me, Call Me
(Kalita)
Though Emerson's zany boogie 7″ 'Sending All My Love Out' was privately pressed in 1988, the album – If You Need Me, Call Me – never saw the light of day. The album was much talked about, but outside his circle no one really knew if it actually existed. Thankfully for us all, after years spent attempting to coordinate its reissue, Kalita Records resurrected the LP in its full glory for the first time, complete with original and demo versions of the track, plus extensive interview-based liner notes to boot. A holy-grail find that's the stuff of digging lore, big-ups are very much due to Kalita for bringing this mythical record to the masses. And, decades after its creation, If You Need Me, Call Me is an album that will hopefully give Emerson the recognition he so rightly deserves. – GH
---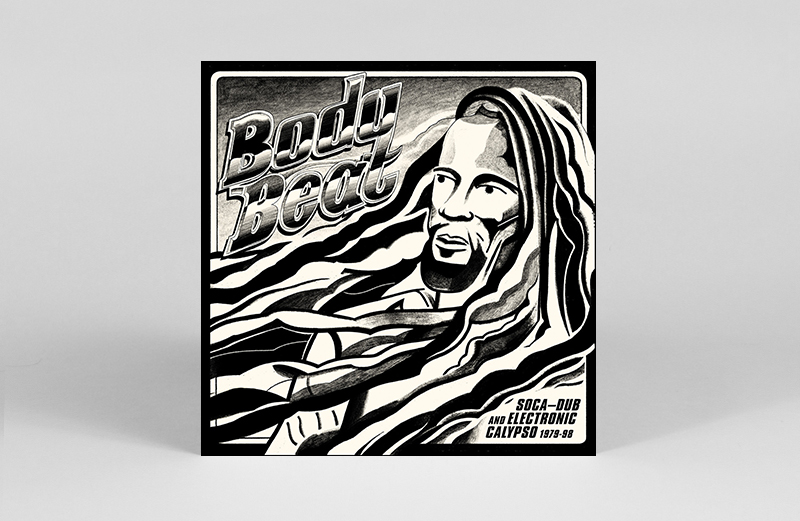 10. Various Artists
Body Beat: Soca-Dub And Electronic Calypso (1979-98)
(Soundway Records)
Another vintage year for Soundway Records was capped off with the release of Body Beat, an extensive triple LP of fiery soca and electronic calypso from the Caribbean and beyond. A comp that proves the biggest jams are sometimes right under your nose, it collects instrumental b-sides, dubs and edits that might have otherwise gone unnoticed and making a virtue of some outrageous synth work in the process. A sort of companion to the drum-machine driven late '80s sounds explored in Onda De Amor and Gumba Fire comps last year, Body Beat is an unashamedly good time comp for loosening limbs on the dance floor. – AS
---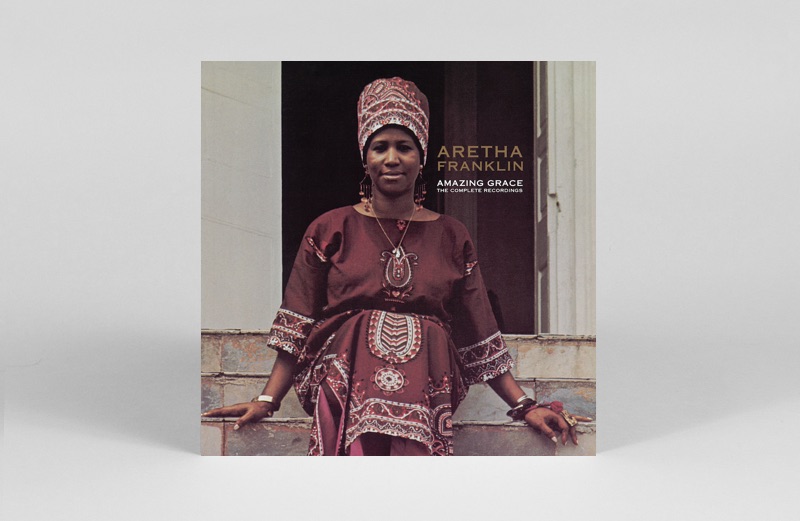 9. Aretha Franklin
Amazing Grace: The Complete Recordings
(Rhino)
When an iconic artist dies, there's always a risk that newly appointed keepers of their estate will attempt to extract every last penny from their oeuvre with a deluge of releases never intended to see the light of day. Thankfully, in the case of the Queen of Soul, Aretha Franklin, that wasn't what transpired in the year following her passing. Rather, in 2019 two long awaited items from her vaults were released, both of which were captured during the same sessions as what is arguably her most powerful album, Amazing Grace. Recorded over the course of two performances at New Temple Missionary Baptist Church in Los Angeles in January 1972. First came the Amazing Grace documentary – a film directed by Sydney Pollack that was abandoned due to editing issues, and ongoing problems related to syncing audio with the visuals, finally saw the light. Secondly, a box set collecting all of the recordings taken from those performances, Amazing Grace: The Complete Recordings, was compiled on 4xLP. Complete with archival images and extensive in its booklet, the release is a window into one of the most pivotal moments in her career, with audio so vivid in capturing the mood of the church that you feel as though you are there with her. – GH
---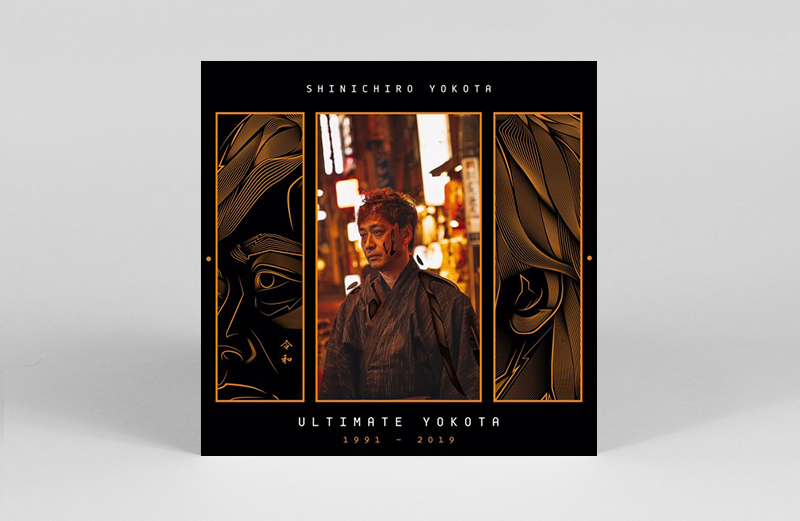 8. Shinichiro Yokota
Ultimate Yokota 1991-2019
(Sounds of Vast)
Japanese house maestro Shinichiro Yokota is best known for the underground cult classic he co-helmed with Soichi Terada 'Do It Again', however his own productions have never received the spotlight that they deserve. This year, Sound of Vast swooped in to change that, with a 20-year career retrospective, called Ultimate Yokota 1991-2019, traversing from his early works to today, with a new cut featuring Terada to boot. Stellar, tinkling burners that are as inspired by Chicago house as they are by '80s electronic wizards like YMO, its uplifting 12-tracks would be as at home inspiring boss dance floor struts in any club today as they would decades ago. – GH
---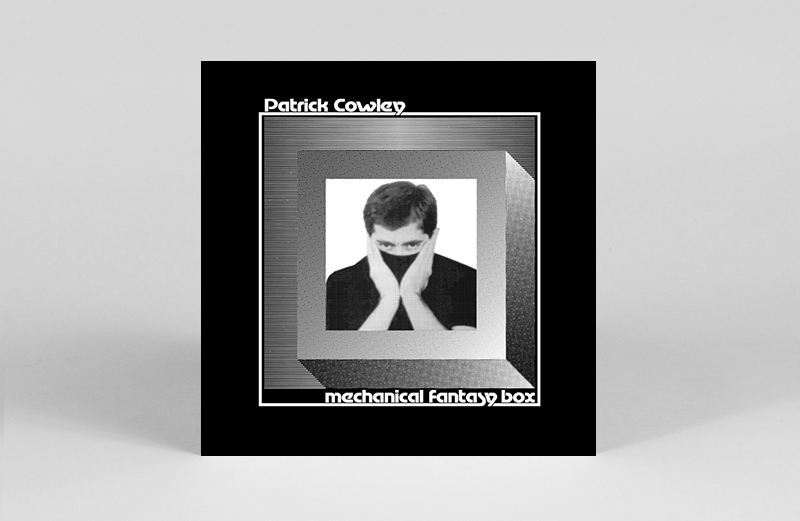 7. Patrick Cowley
Mechanical Fantasy Box
(Dark Entries)
After three posthumous compilations of Patrick Cowley's soundtracks for gay porn films were released, Dark Entries' 2019 excavation of the Cowley vaults, Mechanical Fantasy Box, took in the scope of his 1973-1980 synth love affair, and placed it in tandem with the sexual liberation of his homoerotic journals. Released alongside these journals, the musical works were unfolding experiments of tone and tempo that find Cowley more content than ever before to melt away into the cosmic. Whilst not your first port of call in getting to grips with the pumping disco of his Hi-NRG productions, Mechanical Fantasy Box is another important document of his ambient tendencies and as well as his aptitude for experimentation. – JH
---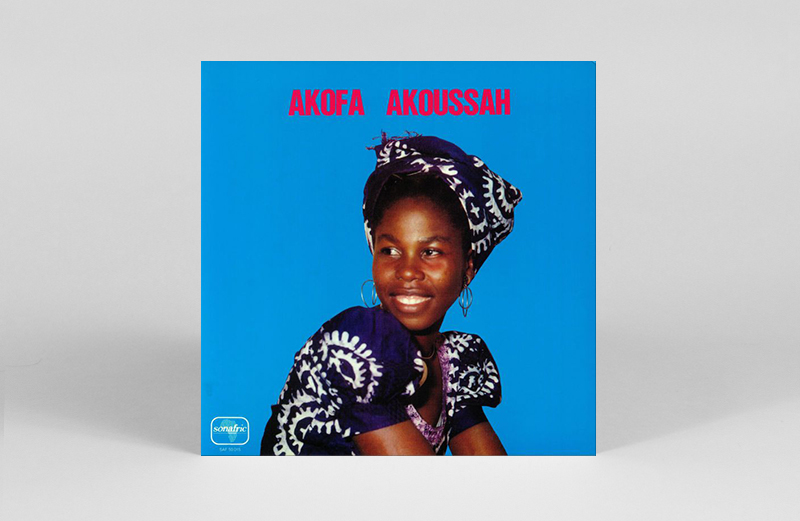 6. Akofa Akoussah
Akofa Akoussah
(Mr Bongo)
Mr Bongo began its 30th anniversary celebrations this year with the reissue of Togolese singer Akofa Akoussah's self-titled 1976, and despite a raft of notable reissues, including Akira Ishikawa, Hozan Yanamoto and Celia, it remains the most special. Originally released on French label Sonafric, Akofa Akoussah draws on many styles – from driving afro-funk of the opening track 'Tango' to the psychedelic charms of 'La Lem' and soft-soul influenced 'Mitso Aseye'. The stand-out however is 'Ramer Sans Rame', which roughly translates as 'to row without a paddle', which showcases the depth and power of Akoussah's voice, on what is a devastating folk chanson. – AS
---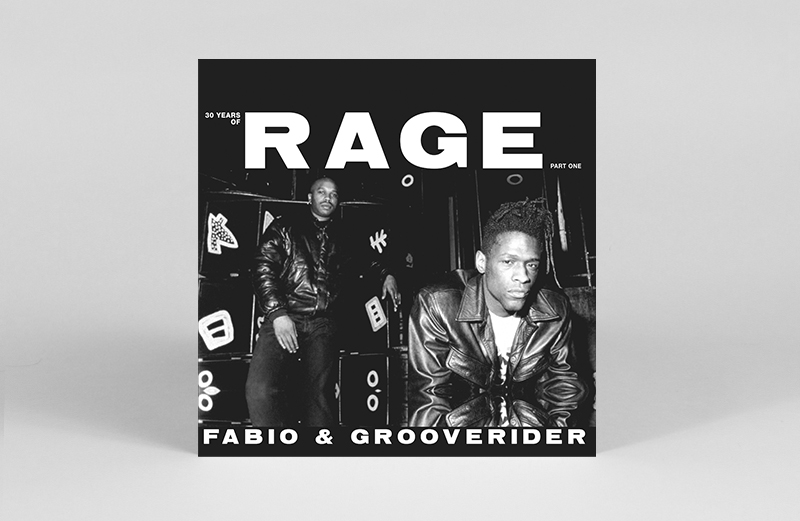 5. Fabio & Grooverider
30 Years Of Rage
(Above Board)
From euphoric classics to rare gems, progenitors of UK rave culture Fabio & Grooverider paid homage to their iconic club night RAGE, and a movement with their multi-volume vinyl series. This encompassed a mighty four volumes of 19-tracks released on vinyl. "RAGE was a different beast, it certainly channelled some of that Acid energy but pitted it against the new and exciting sounds emanating from Belgium, Amsterdam, Detroit, Sheffield, Essex and Hackney and in turn created a new style, a new sonic attitude and energy in the process." Spanning from bass and jungle to hardcore acid house and groove, taken as a whole, the 30 Years Of Rage collection is a euphoric audio time capsule from a halcyon era of UK music. – GH
---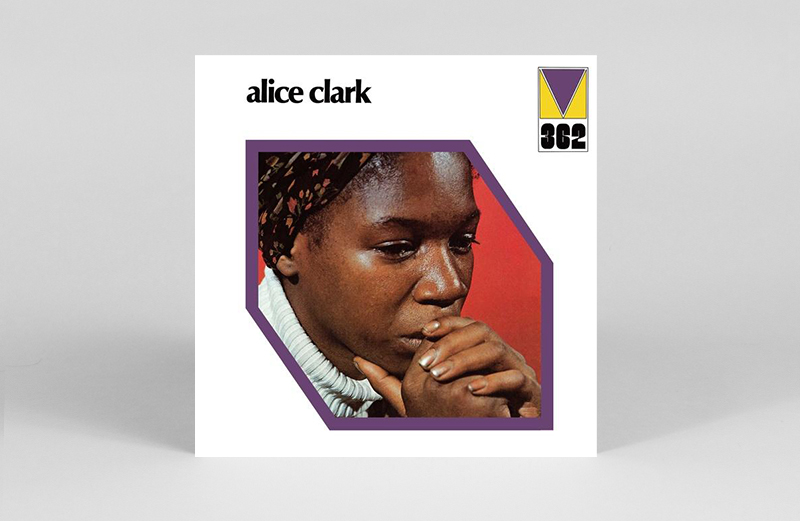 4. Alice Clark
Alice Clark
(WeWantsSounds)
The jewel of the Mainstream Records crown, Alice Clark's self-titled 1972 album deserves to be recognised as one of the great funk and soul albums of all time. Framed by Bob Shad and Ernie Wilkins' jazz-hued instrumentation and arrangements, Clark's voice soars high from the first note, as she guides the listener through ten tracks that but for two earlier singles, comprise of her entire recorded output. While little was previously known about Clark, WeWantSounds have done this recording a service by including some stunning original photography in the extensive booklet, which provides a context to a session whose obscurity has sent it down in soul folklore. While comparisons to Aretha, Roberta and Dionne abound, the singularity of Clark's voice means this is an album that must be taken on its own terms. Other notable WeWantSounds reissues included the continuation of their Akiko Yano series (Iroha Ni Konpeitou and Japanese Girl), and Ryuichi Sakamoto's debut, Thousand Knives Of. – AS
---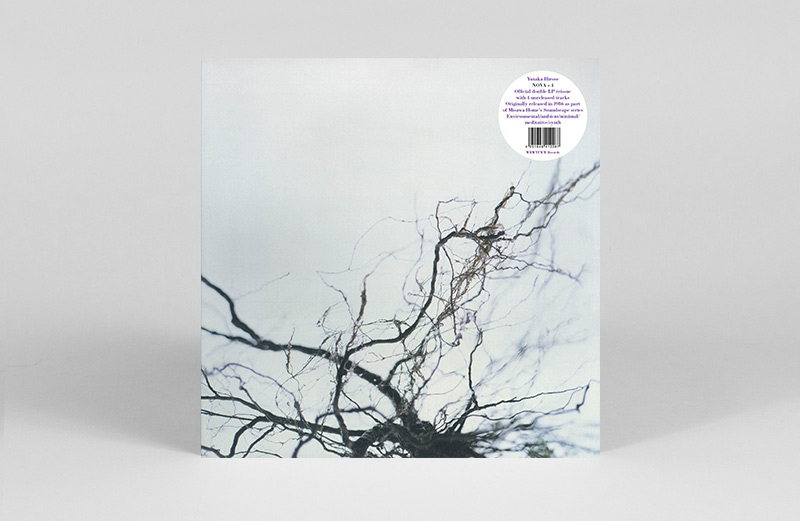 3. Yutaka Hirose
Nova 4
(WRWTFWW)
Once again in 2019, WRWTFWW unveiled a bounty of rare and little known reissues from Japan to the joy of all collectors who wouldn't shell out eye-watering figures for a record. Any of these reissues could have made the list of our favourites. Of particular note is Satoshi Ashikawa's coveted Still Way (Wave Notaion 2), which features Midori Takada on vibraphone, and is as dreamily zen an album as they come. However Yutaka Hirose's score for a house (yes, a house) was VF's favourite thanks to both the sounds contained within, as well as the inspirations behind the album.
"I am not consciously producing music as such, but creating a sculpture of time made with sound within the meaning of general music production, which to me is universal," Hirose explained. Nova 4 was crafted by Hirose in 1986, for Misawa Home Corporation's Soundscape Series – designed to be played in their prefabricated homes. Its 11-tracks mix field recordings of nature sounds with synths and electronics including a FaIrLIGht CMI, Prophet-5, Prophet-600, akaI S900, Yamaha DX7, ensonIQ Mirage, ROLAND TR-808, PCI-8801 and acoustic instruments. In sum, the LP is a window into the delicate and all-encompassing approach that Japanese culture has to sound. Everything, from scents and moods, to people, animals, objects and physical structures, vibrates to its own oscillation. It takes artists like Hirose, and labels like WRWTFWW, to turn them into music anyone can hear. – GH
---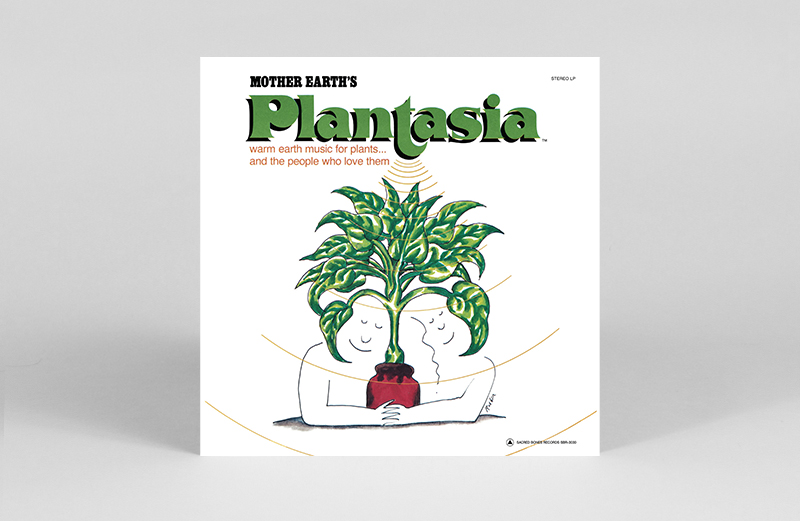 2. Mort Garson
Mother Earth's Plantasia
(Sacred Bones)
"If you purchased a snake plant, asparagus fern, peace lily, or what have you from Mother Earth on Melrose Avenue in Los Angeles (or bought a Simmons mattress from Sears), you also took home Plantasia, an album recorded especially for plants." Released in 1976, Mother Earth Plantasia's exquisite electronic Moog jams were inspired by the book The Secret Life Of Plants – a mid-'70s phenomenon written by occultist/former OSS agent Peter Tompkins and dowsing enthusiast/former CIA agent Christopher Bird, that claimed that house plants could read our thoughts, predict natural disasters and, above all, enjoyed listening to music. Regardless of your thoughts on the sentience of plants, anyone can appreciate the psychedelic (and adorable) synth symbiosis of Garson's plant-filled universe. – GH
---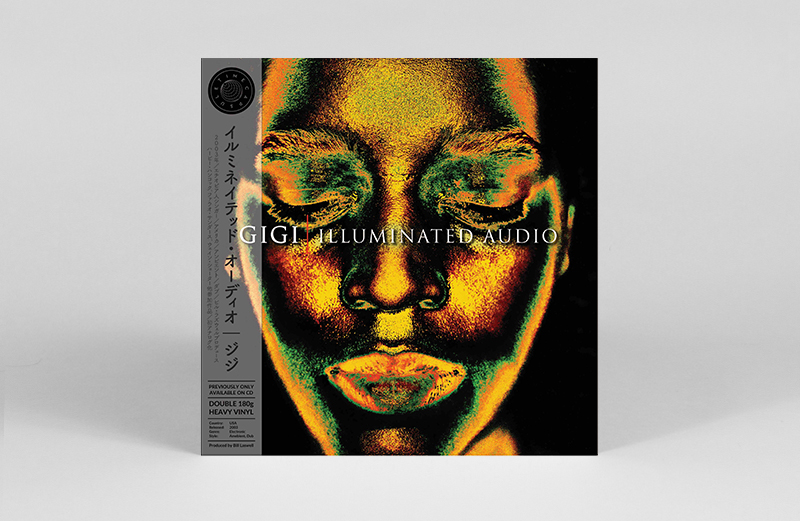 1. Gigi
Illuminated Audio
(Time Capsule)
In 2001, Ethiopian vocalist Gigi recorded her debut album alongside a band that included jazz luminaries like Herbie Hancock, Pharoah Sanders and Wayne Shorter. She was described as the "defining voice for the Ethiopian expatriate community", having moved from Addis Ababa to San Francisco in 1998, where she began establishing herself as a voice on the international scene.
Two years after the initial release, producer and bassist Bill Laswell treated the whole album to a dream-like, ambient dub makeover, and released it on CD via Chris Blackwell's Palm Pictures.
Soaring sax riffs, wisps of Gigi's Amharic verse and gossamer synth lines give Illuminated Audio a billowing, organic sound, exemplified by the slow-motion Ethio-skank of 'Mengedegna'.
As with other Time Capsule reissues, attention to detail on the tracing paper obi strip and bi-lingual liner notes make this one feel particularly special, elevating the CD-only original into something entirely of its own oeuvre. – AS
---
Artwork by Patrick Savile