New turntables for every budget.
Having looked at the best speakers, amplifiers and headphones of 2019, we turn our attention to turntables. Taking the reins is David Murray of NYC hi-fi record shop Turntable Lab.
---
According to The Recording Industry Association of America (RIAA), vinyl sales hit a 30-year high in 2018. Compared to other physical formats, vinyl made up over a third of all sales.
As a result, turntable manufacturers stepped up their efforts to introduce affordable "plug and play" decks to appeal to new demographics and make getting into vinyl more accessible than ever in 2019.
The increasing popularity of multi-room home audio systems has also informed an influx of turntables with wireless capabilities. While it's safe to say that the wireless turntable is here to stay, those sceptical of its relative charms need look only to brands like Pro-Ject, Yamaha, and Cambridge Audio, all of whom released high-quality turntables with streaming integration this year.
Perhaps the biggest news of the year though came at the very beginning, with Panasonic introducing the Technics SL-1200 MK7, the most affordable of its recent upgrades to the iconic deck, and one aimed squarely at the DJ market.
From the casual listener to the avid record collector there has never been a better time to buy a new turntable, as an increasingly competitive market pushes the quality of new decks up.
Given that there are now more options than ever, we've narrowed our selection down to only include those turntables released in 2019. We've also divided them into three price brackets, ranging from entry-level decks to high-end audiophile investments, to help you assess what turntable will work best for your home setup.
Catch up on VF's end of year round-ups:
The best speakers of 2019
The best amplifiers of 2019
The best headphones of 2019
---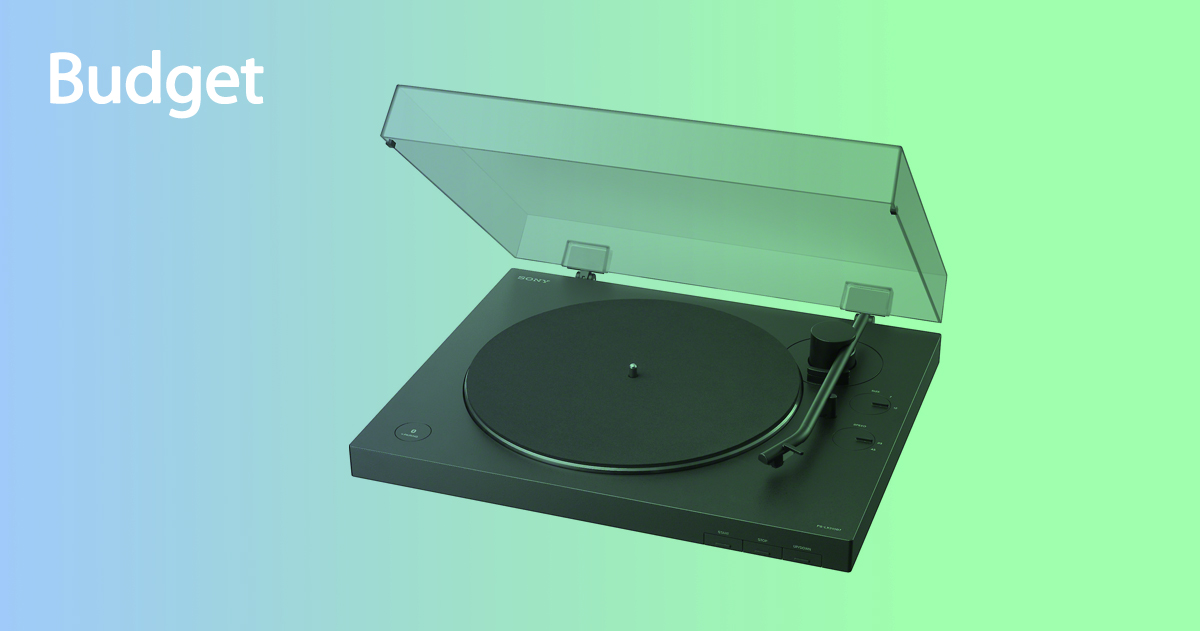 The increasing popularity of vinyl has led to a resurgence of "affordable" turntables. This can be a dangerous territory, and the market is plagued with cheap, all-in-one decks that can damage records. In this section, we look at three new turntables that balance value and quality for under £300.
---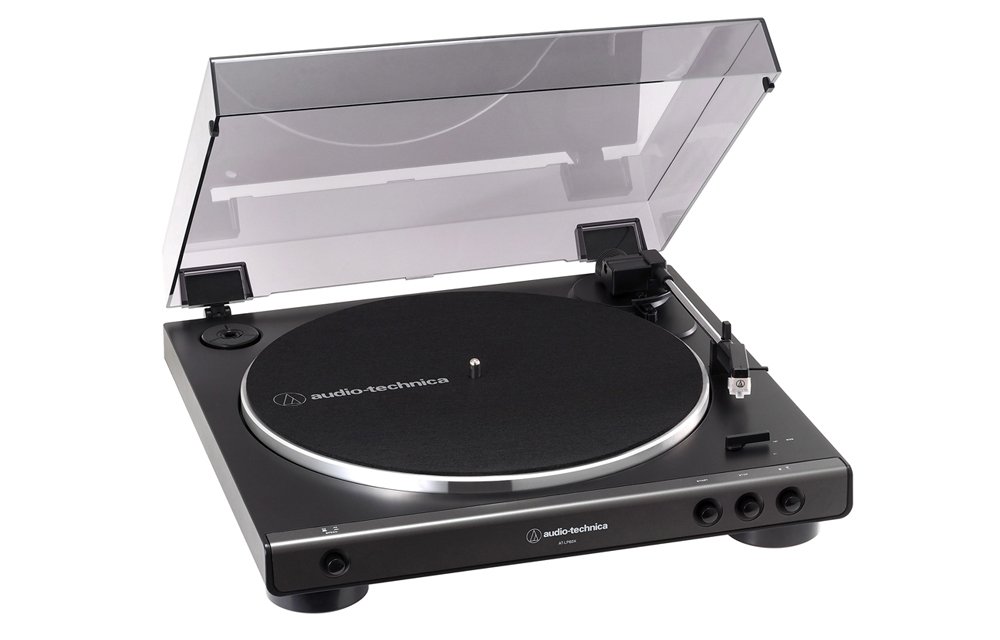 Audio-Technica AT-LP60x
Price: £167
Pros: Fully automatic, easy to use, removable RCA and power cables
Cons: Non-upgradable cartridge, tonearm lacks a proper counterweight
Verdict: An entry-level alternative to the dreaded suitcase turntable for those wanting an introduction into the world of vinyl.
As a first substantial upgrade to the reliable AT-LP60, the AT-LP60x offers various improvements on its predecessor. With removable audio cables, an external power adapter and an upgraded tonearm that results in less skipping, this model is even more of a steal. Its fully automatic functionality (start, stop, and auto-return) also makes it extremely user-friendly. A great choice for kids new to vinyl, with variants on the AT-LP60x also offering USB or headphone connectivity.
---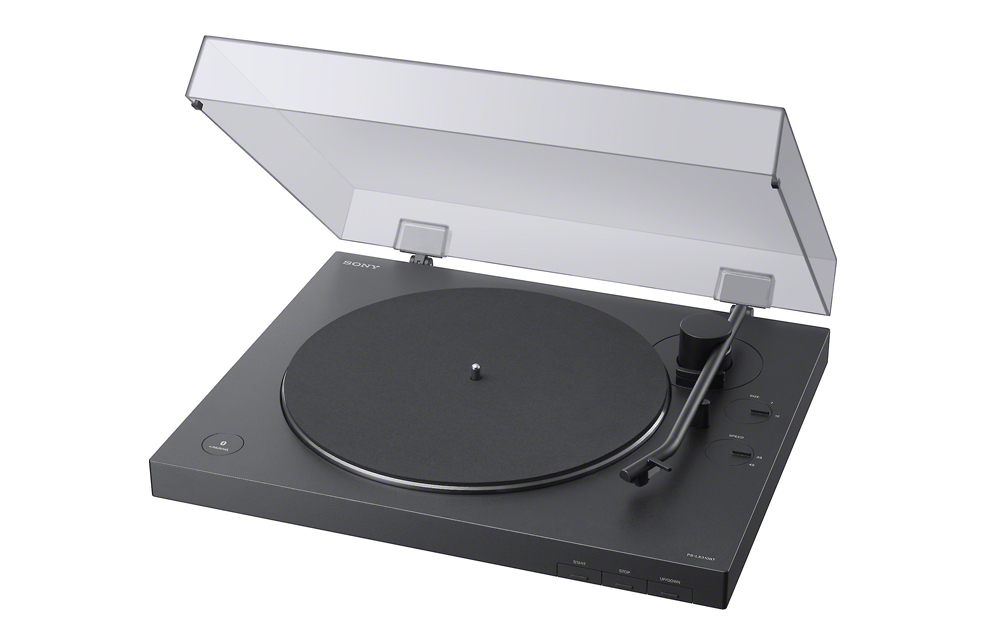 Sony PS-LX310BT
Price: £230
Pros: Plug-and-play, Bluetooth connectivity
Cons: Non-upgradeable cartridge
Verdict: The PS-LX310BT is a great beginner turntable that offers Bluetooth and good sound at an affordable price.
With a slick, modern design, Sony's two-speed belt-driven PS-LX310BT is an attractive turntable. At £230, it offers a fully automatic plug-and-play system that can be paired with up to eight different Bluetooth speakers or headphones. It also features an audio gain switch that allows you to fine-tune your levels, which is a rare feature for turntables at this price point. Optimal for those looking for a Bluetooth connectivity on a turntable that looks and sounds good.
---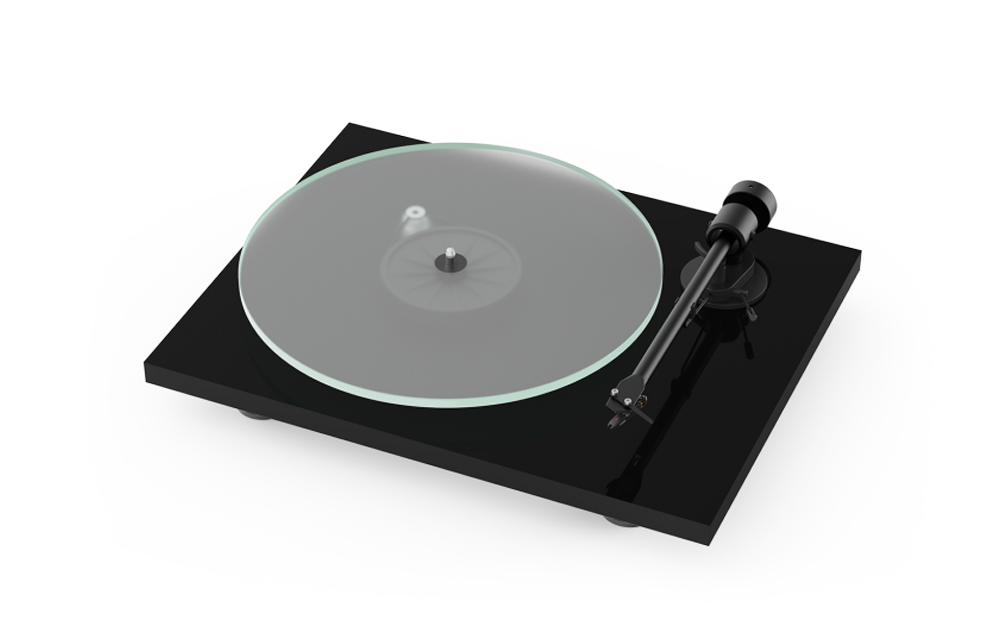 Pro-Ject T1
Price: £289
Pros: Built in pre-amp, glass platter, button-control speed change, counterweight
Cons: Cartridge can be a challenge to upgrade for beginners
Verdict: The T1 is a beginner turntable with an emphasis on sound quality, highly recommend as a first turntable.
Pro-Ject's T1 is a two-speed, belt-driven turntable that puts high-fidelity first. At £289, the T1 has various features which elevate it above its competitors at this price, notably the glass platter, which helps reduce vibration and improve the quality of playback. The pre-mounted Ortofon OM5e cartridge emphasises the highs and mids of a record, resulting in a clean, warm sound. This turntable is aimed at those looking for an entry-level turntable where sound quality is the priority.
---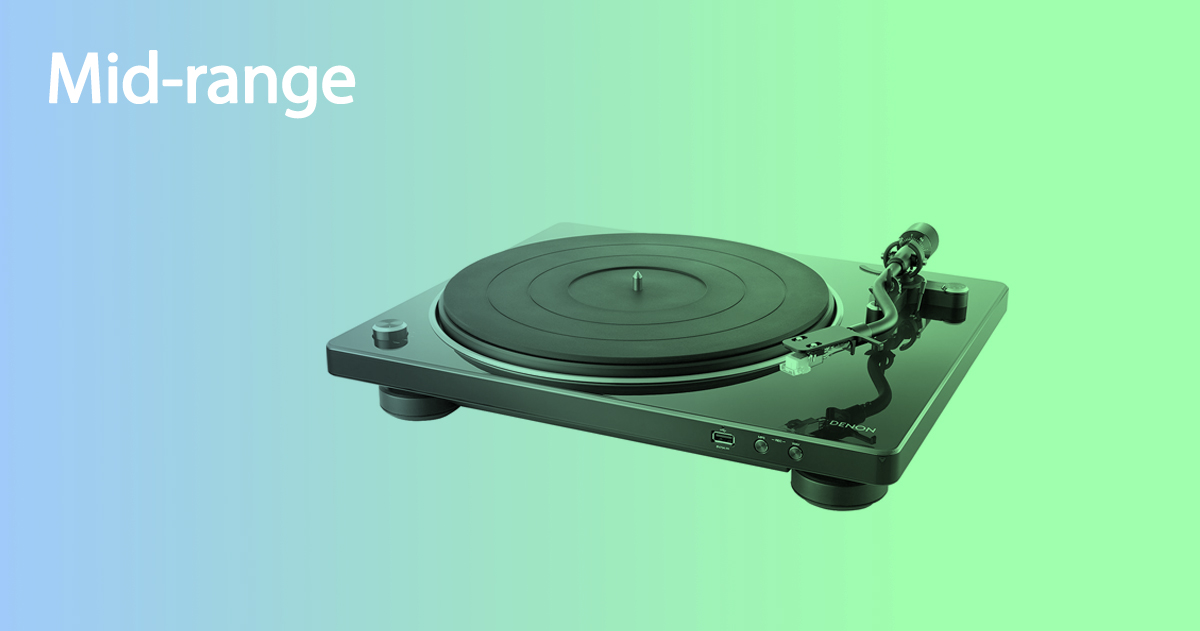 Moving into the mid-range sector, you'll find yourself considering the more nuanced aspects of a turntable. Prices here reflect a higher quality build and improved performance, with a variety of additional features, like built-in pre-amps, or streaming capabilities. As such, at this price point, it's all about deciding what works best for you. Prices range from £300-£800.
---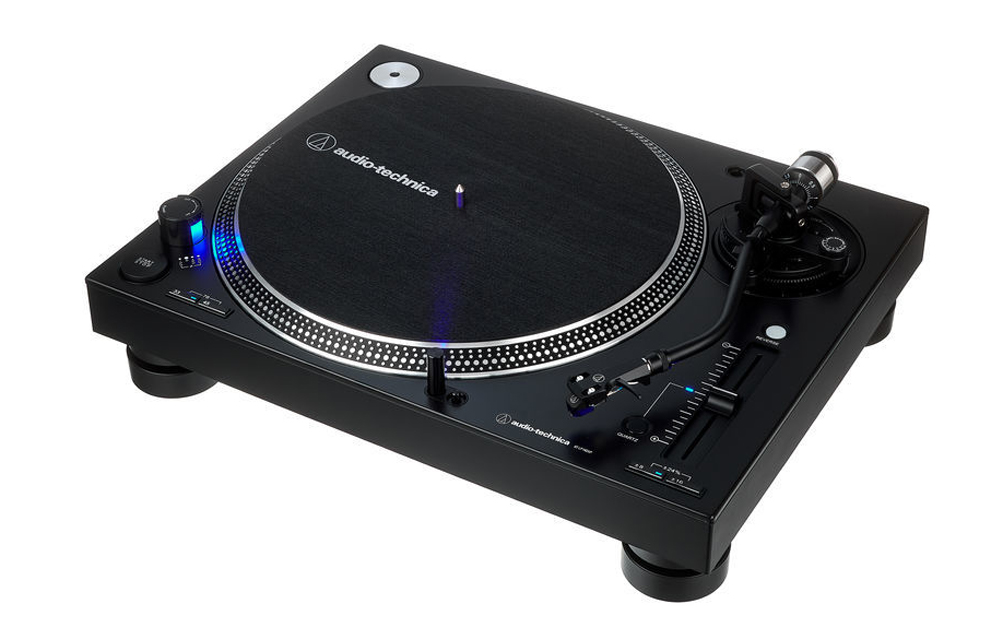 Audio-Technica AT-LP140XP
Price: £379
Pros: Direct-drive, high-torque, detachable power and RCA cables
Cons: The AT-XP3 DJ cartridge tracks heavily and is not the best for home-listening
Verdict: One of the better starter DJ turntables to have a high-torque motor and come with a DJ cartridge.
Audio Technica's AT-LP140XP offers a professional DJ experience at an affordable price point. This turntable features a high-torque motor (higher torque results in less lag time when cueing records while DJing), a responsive pitch-control slider, and an AT-XP3 DJ cartridge right out of the box. The LP140XP boasts a mass-damped construction, meaning reduced feedback and low-frequency sound colouration, ideal for playing in bass-heavy environments.
---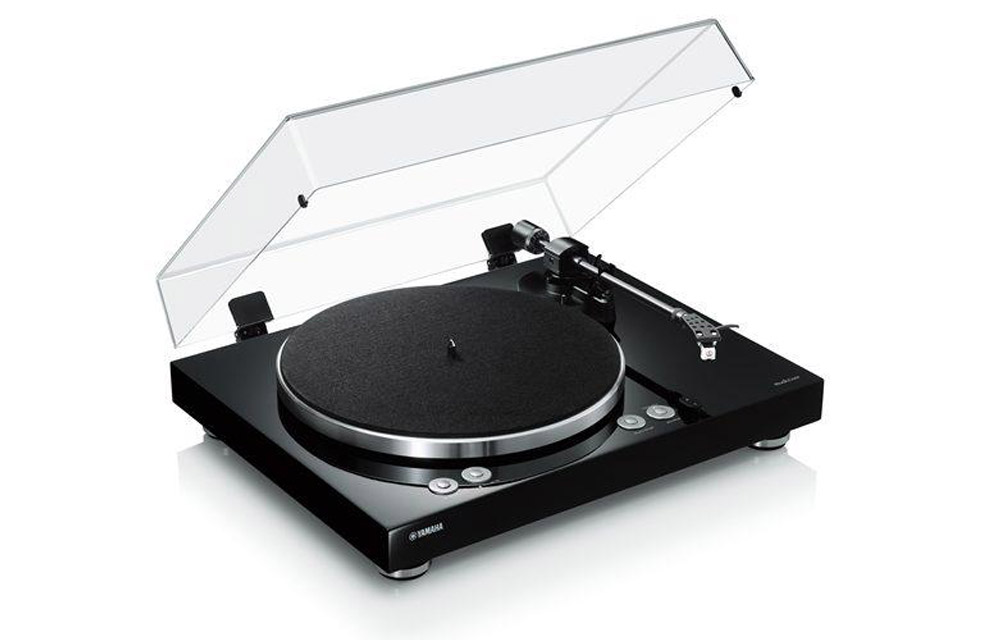 Yamaha MusicCast Vinyl 500
Price: £499
Pros: Bluetooth, wireless streaming, Alexa and Google voice control integration
Cons: Streaming services controlled through Yamaha's MusicCast app
Verdict: A great system that gives you warm, analogue sound wirelessly.
The Yamaha MusicCast Vinyl 500 allows you to wirelessly stream your records to various enabled speakers throughout your home via wi-fi or Bluetooth. Being able to connect to wi-fi allows this turntable to send audio at a higher quality and retain its sonic purity. Google Assistant, Alexa, and Siri are all compatible with this turntable, making it able to receive voice commands. While these digital features have an impact on price, the turntable itself is well-built and provides a warm, analogue sound.
---
Denon 450 USB
Price: £599
Pros: Built in pre-amp, USB port for recording records, removable head shell, plays 33 1/3, 45 and 78 RPM.
Cons: Unique dust cover has to be completely removed during each use, poor cartridge
Verdict: Very few turntables allow you to record directly to a flash drive, let alone play 78s. This one does both. A great choice for archiving records once you upgrade the cartridge it comes with.
The Denon DP- 450 USB is a three-speed, belt-driven turntable equipped with an s-shaped tonearm and auto-stop functionality. This turntable features a front-facing USB port that can be used to rip records as high-quality MP3s and WAVs directly to a flash drive. The removable head shell also allows you to easily upgrade the cartridge, which is a necessity if you are to get the best of this deck.
---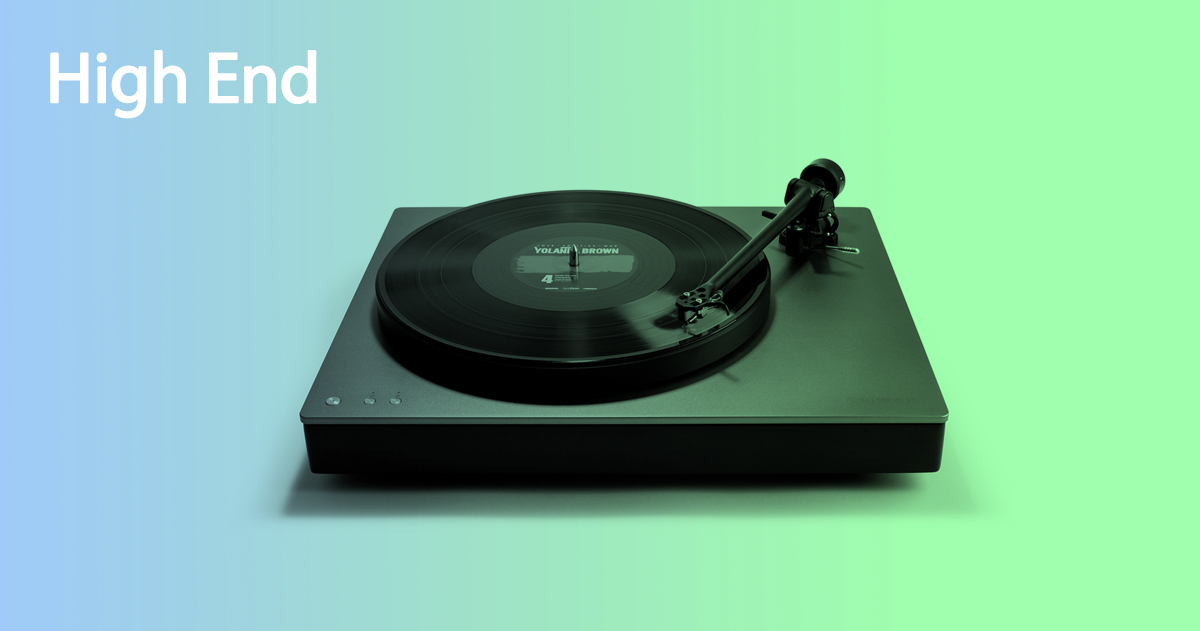 Turntables in this high end section are up there with the best new decks currently available. If you're interested at this level, you probably have a good idea of what you're looking for in a turntable, but as with other price brackets, there is a balance to be found between aesthetics, features and functionality. Prices in this section are £799+.
---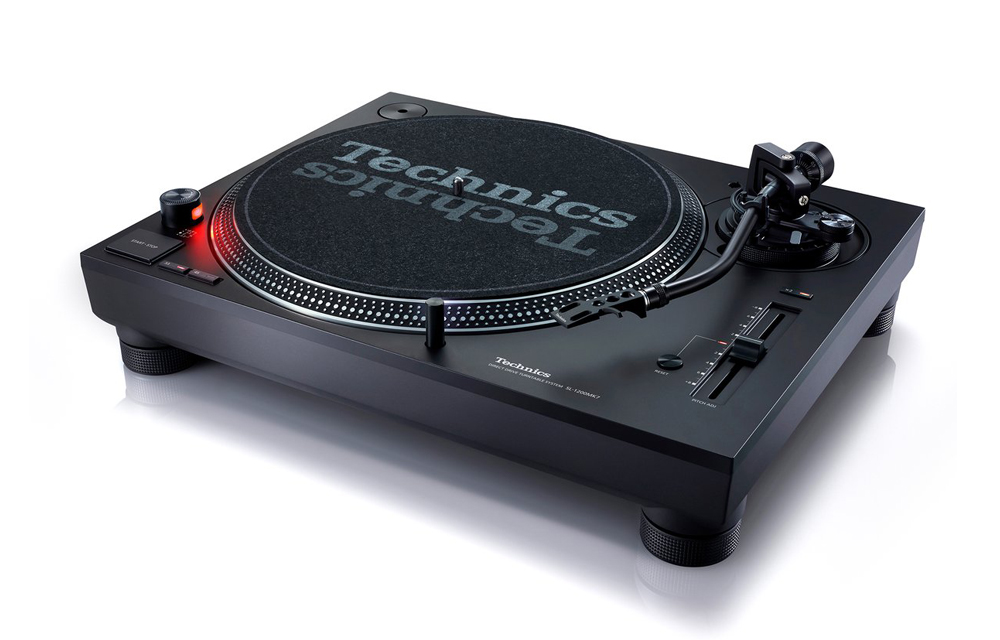 Technics SL-1200 MK7
Price: £799
Pros: High torque, reliable, professional direct drive DJ turntable
Cons: No classic silver colourway, doesn't come with a cartridge
Verdict: The legendary DJ turntable returns with its new iteration. Still super reliable with new improvements don't change the feel of a Technics SL-1200
Technics has relaunched its 1200 turntable series after 9 years. While the fundamentals remain unchanged – the MK7 is still the high-torque, direct-drive deck DJs are accustomed to – it does offer much needed improvements such as removable RCA and power cables, an improved, vibration-dampened platter and ±8%/±16% pitch adjustment. Crucially, these features don't compromise the reliable reputation Technics has earned over the years. While it may be more expensive than a second-hand SL-1200 MK2, expect these to last as long as their predecessors.
---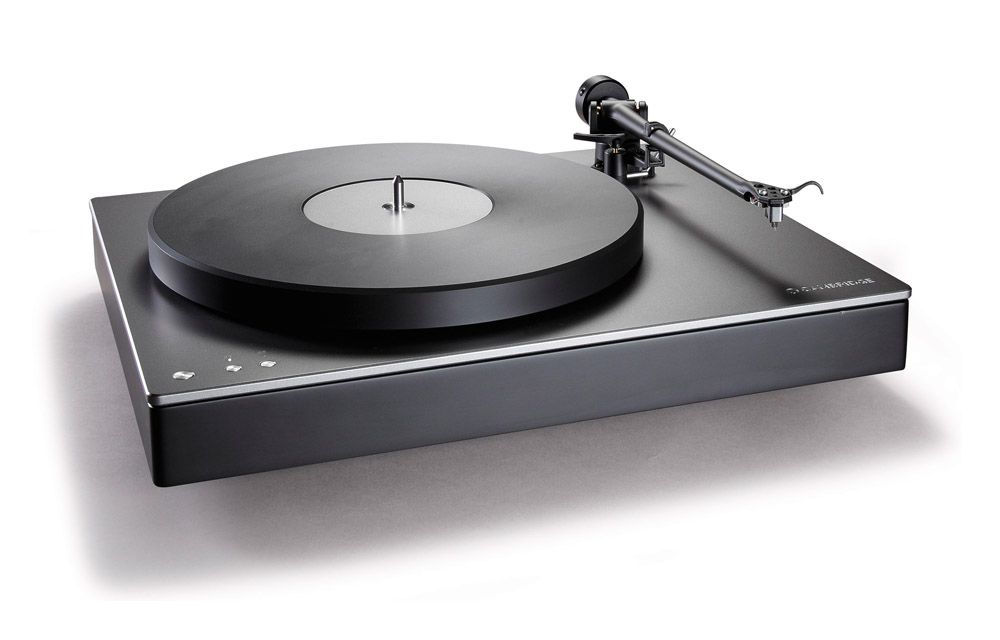 Cambridge Audio Alva TT
Price: £1,500
Pros: Clean Bluetooth sound, sleek design, heavy weight that helps with vibration reduction
Cons: Need to be paired with a good pair of Bluetooth speakers / headphones for full quality
Verdict: Cambridge Audio Alva TT is a great option if you're looking for a turntable with exceptional sound, whether wired or wireless
Cambridge Audio Alva TT is a beautifully designed, easy to use, direct-drive turntable with AptX HD (High-quality 24-bit audio codec) Bluetooth capability. Cambridge Audio's custom-built Alva moving coil cartridge is pre-mounted. There is an emphasis on the low-end with this cartridge, however, this does not come at a cost of overall sound quality or clarity. This turntable is best for those looking for an audiophile experience with high-quality Bluetooth functionality.
---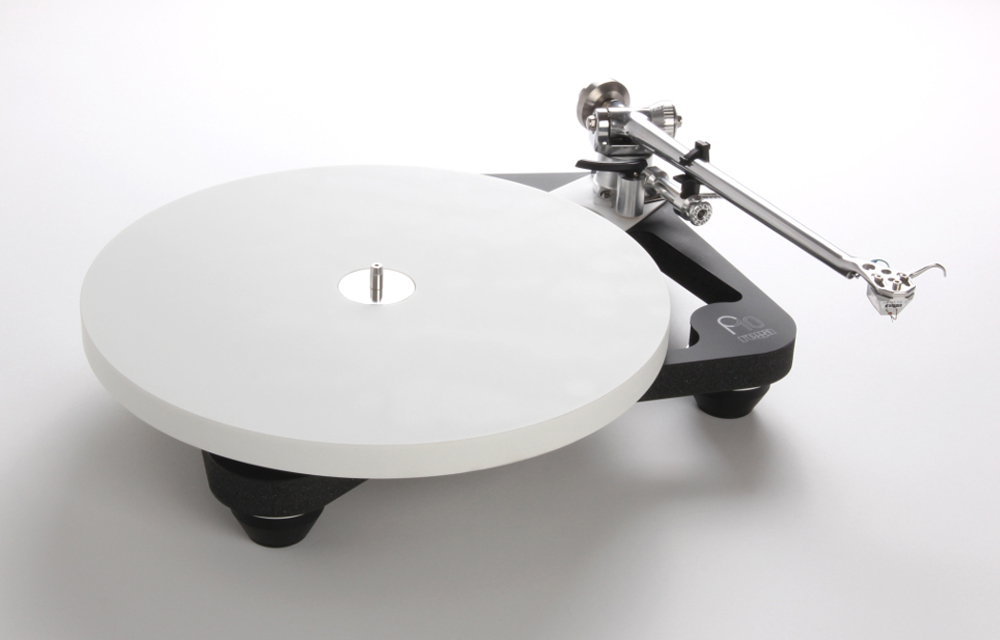 Rega Planar 10
Price: £4,499
Pros: Extremely detailed sound, lightweight without compromising on vibration reduction
Cons: Requires a well-matched hi-fi set-up (speakers, audio cables, preamp, etc) to fully achieve the turntable's potential
Borrowing from their £30,000 Naiad, Rega's new Planar 10 is an exceptional high-end turntable that boasts a ceramic platter and a newly developed aluminium RB3000 tonearm. Vibration reduction is at the forefront of this turntable's design. Rather than offer the warmth or sound colouration you may be used to with other turntables, the Planar 10 aims to deliver an experience as close to the original recording as possible. A substantial, high-end offering from one of the UK's most reliable, no-nonsense brands, and a turntable for those that look for both substance and style.
---
Artwork by Patrick Savile.