Published on
March 1, 2019
Category
News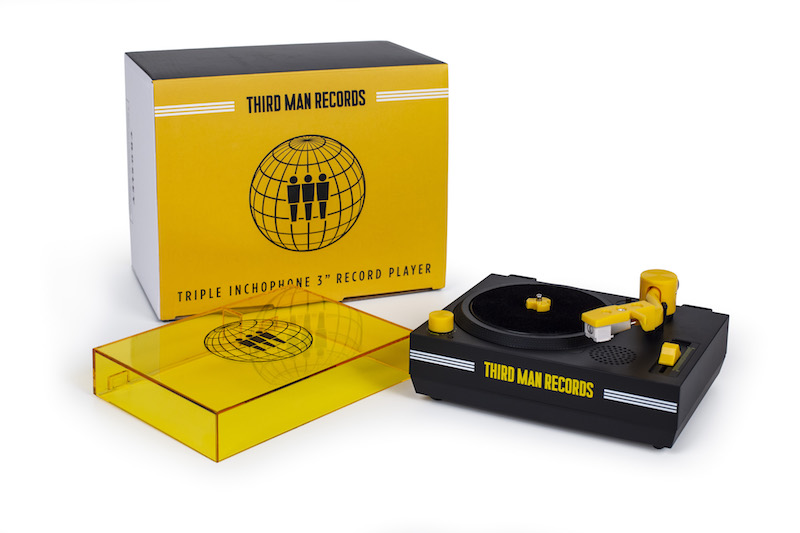 With a tiny 3″ turntable.
Jack White's Third Man Records will reissue six White Stripes singles on specially produced 3″ records as part of Record Store Day this year.
Watch next: Inside Third Man Records' Detroit pressing plant
3″ or 8ban records were produced in Japan for a short period in the early 2000s. In 2005, the White Stripes released eight singles on the minuscule format alongside an Inchophone turntable, all of which were only available on the Get Behind Me Satan tour.
Following the news that Crosley would resurrect the 3″ turntable for RSD 2019, White Stripes have cut six more singles from their back catalogue onto 3″ record. These include 'Let's Shake Hands', 'Lafayette Blues', 'The Big Three Killed My Baby', 'Hello Operator', 'Lord, Send Me an Angel' and 'Conquest'.
The record will be accompanied by a special edition Third Man Records Triple Inchophone turntable. Both the 3″ records and turntable will only be available at Third Man's Nashville and Detroit storefronts on Record Store Day, which this year takes place on Saturday 13th April.