Acid digidub, Japanese lo-fi, razor-sharp electro and more.
With reissues and reissue singles behind us, we turn our attention to new music. As ever, we are splitting our new music round-ups by format into three lists: 7"s & 10"s, 12"s and LPs.
Typically the home of the pop single, the 7"s has been repurpose and reclaimed in recent years by labels and artists to test new ideas and sonic possibilities.
This year, the scope has been similarly experimental, with a broad cross-section of genres represented, whether in the acidic electro of Tecwaa, the digidub of Jahder, or James Massiah's spoken word reimagined for the dance floor.
Elsewhere, we saw artists repurpose the punk legacy of the 7" for new genres, as with Collocutor's 'The Angry One' or NTS Radio's inaugural release, which paired two artists who have consistently taken a DIY approach to making music.
Making a conscious decision not to include tracks featured elsewhere on albums but instead focus on those releases which make a virtue of the format in its own right, our favourite 7"s and 10"s should offer an exploratory cross-section of music not often collected in the same place.
Catch up on the rest of VF's 2019 round-ups here:
Our 30 favourite reissues of 2019
Our 12 favourite reissue singles of 2019
The best turntables of 2019
The best speakers of 2019
The best amplifiers of 2019
The best headphones of 2019
---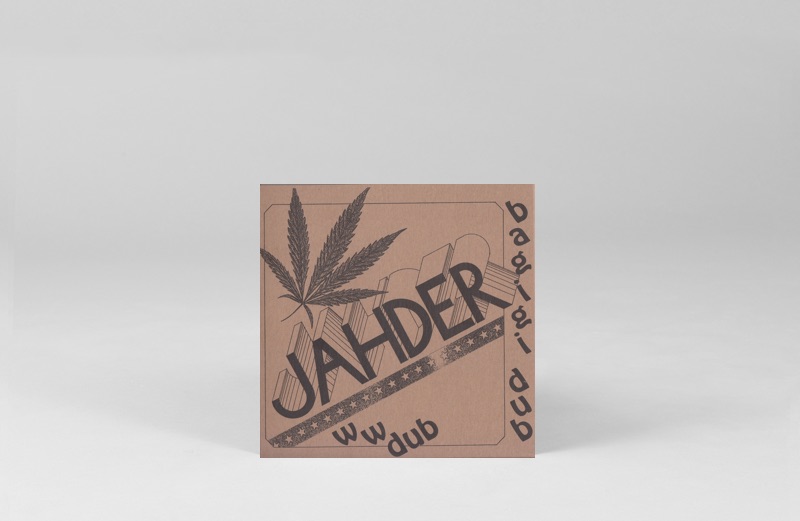 10. Jahder
'Bagigi Dub' / 'WW Dub'
(Planet Rescue)
Planet Rescue only dropped a pair of releases in 2019, but rest assured you should find room for both in your collection. 'Bagigi Dub' / 'WW Dub' sticks with the imprint's hardware aesthetic, but swaps wigged-out tape funk for skunky dub, and marks a return to studio business for occasional collaborators Bear Bones, Lay Low, David Vanzan and Virginia Genta, more commonly known as Yader. Presented in a suitably weed-laden sleeve, the two tracks sway through scuzzy tape delay and cavernous echo, exploring stripped-back skank on the A-side and more melodious meandering on the flip. – Patrick Ryder
---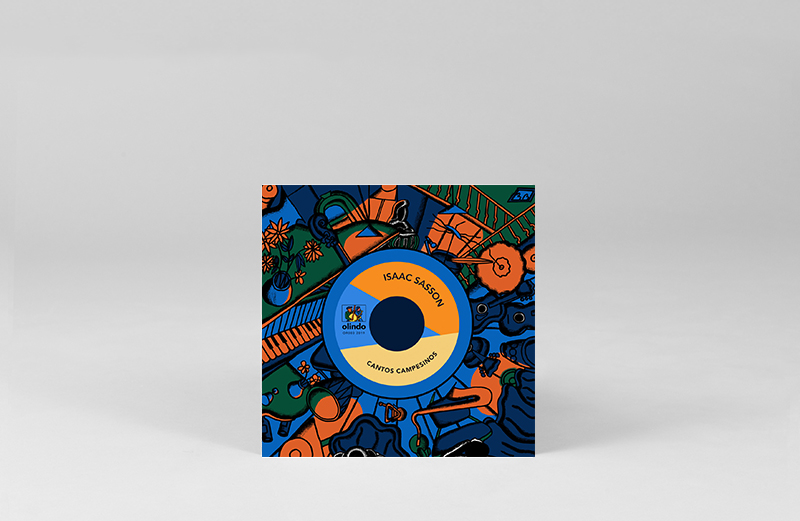 9. Isaac Sasson
Cantos Campesinos
(Olindo Records)
Olindo Records continued to offer an outpost for Venezuelan music in the UK, this time featuring Caracas-based multi-instrumentalist Isaac Sasson. The floating 'Paseo en un Sueño' does exactly what it says on the tin, combining folk-influenced instrumentation with a wistful melody, while 'Canción para mi Familia, Venezuela' takes things into darker realms – its undulating tempo and rising intensity held together by a defiant beating drum. London-based producer Hector Plimmer, who released a new album Next To Nothing on Albert's Favourites this year, strips back the title track for a slow-burning remix to close out proceedings. Be sure to also check out Olindo's vinyl release of Betsayda Machado's Loé Loá – a powerful collection of vocal and percussion-led, Afro-Venezuelan songs. – Anton Spice
---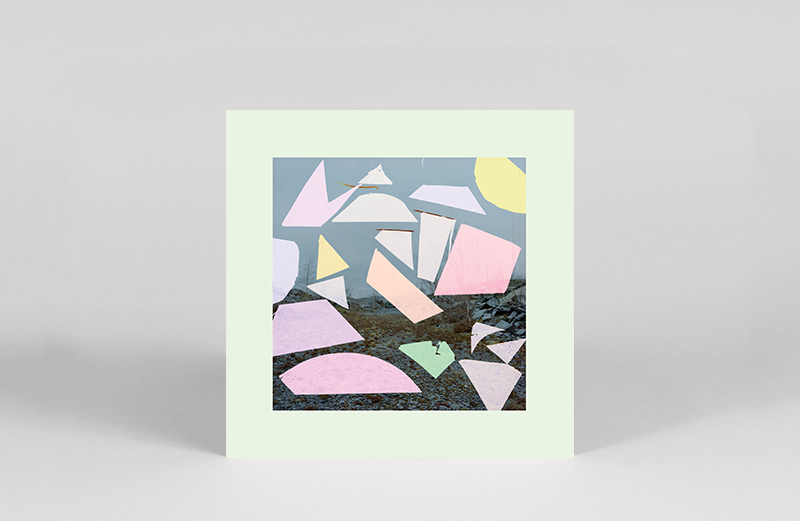 8. Leif
'Montpelier' / 'Rumex'
(TIO-Series)
Following Leif's flora and fauna-inspired Loom Dream LP on Whities earlier this year, he returned to his TIO-Series imprint for 'Montpelier' / 'Rumex'. Swaying on a tightrope between more techno-orientated rhythms and downtempo sensibilities, 'Montpelier' / 'Rumex' avoids falling directly into either camp. 'Rumex' provides the perfect score for the final hours of a festival, gently winding the excitement down. However, it's the dreamy 'Montpelier' that is the real standout – an expansive soundscape that dissolves the barriers between an imagined woodland and modernist mechanics of a club. – Lazlo Rugoff
---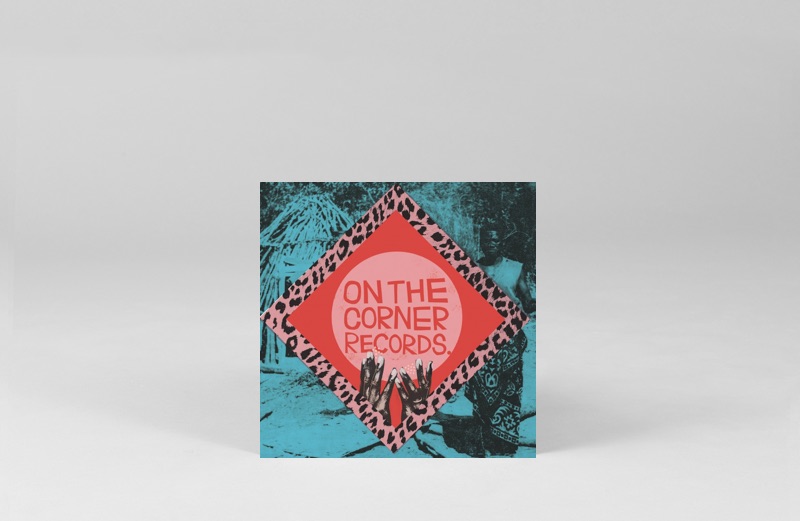 7. Collocutor
'The Angry One'
(On The Corner)
Tamar Osborn's Collocutor followed 2018's Black Satin with a surprise 7″ for On the Corner earlier this year that packs a serious punch into just about 5 minutes of music. Angular improvisations, raw sax wig-outs and a wonky groove make 'The Angry One' a recklessly brilliant tune, before Tamar goes head-to-head with Magnus Pi for the honk-fest on the flip. Channeling punk's short, sharp bursts of anti-establishment ire, 'The Angry One' taps into the cathartic potential of improvisation, and refuses to be held down. – AS
---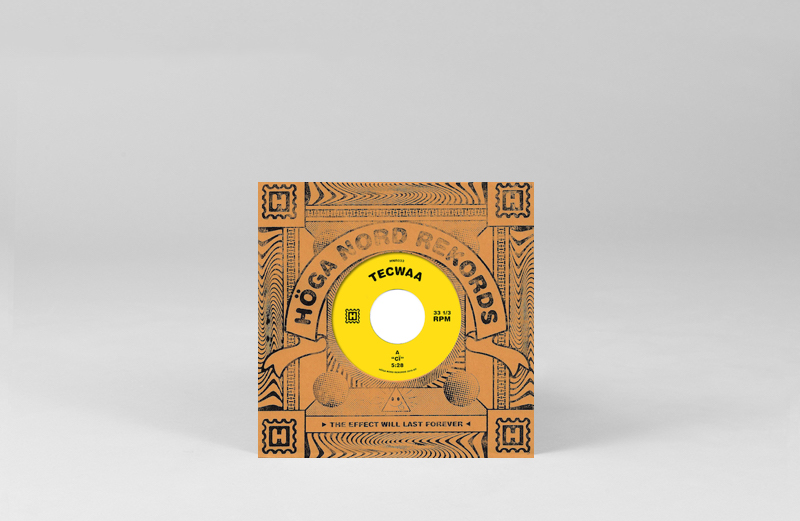 6. Tecwaa
'Cï' / 'Xentæh'
(Höga Nord Rekords)
Gothenburg's Höga Nord continued to feed heads, making an appearance in our 7" list thanks to a nuanced double header from the mysterious Tecwaa – 'Cï' / 'Xentæh'. Inspired by roots in the Yorkshire rave scene, the hardware mystic wrapped percolating 303 lines around razor-sharp electro rhythms for A-side offering 'Cï', turning up the intensity around the midpoint with brooding bass notes. Things take a turn for tribal-techno on the B-side, as computer-generated hand drums and exotic electronics sat beneath cinematic vocal samples and bleep-based melodies, transporting us to a far off land of new beat and new psychedelics. – PR
---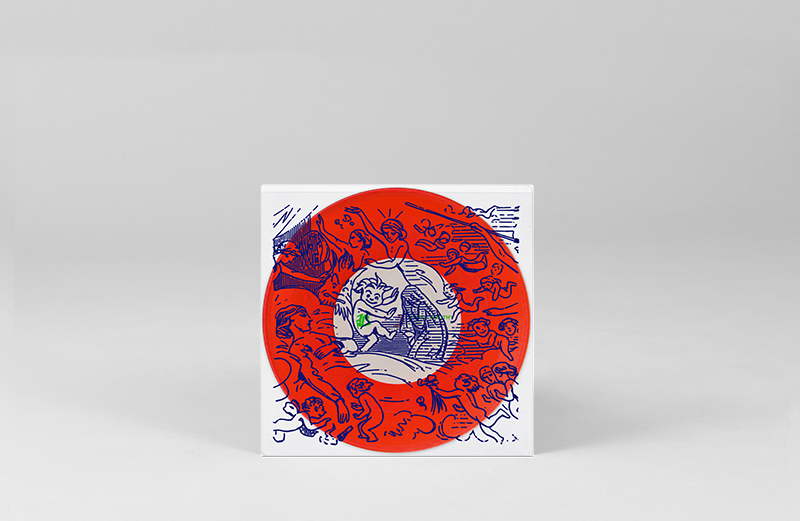 5. Mica Levi / Duval Timothy
'Hosting'/ 'DYE'
(NTS)
London's NTS Radio released its first 7″ in late 2019, pairing two artists whose work regularly pushes at the boundaries between electronic and experimental classical music. On the A-side, Mica Levi delivered 'Hosting', a 2-minute lullaby, where off-kilter, plucked strings provided an unnerving counterpoint to meandering flute melodies – a duet where both parts seem to stray from the score only to resolve in the silence between notes. On the flip, Duval Timothy continued his exploration of minimalism and field recordings, allowing the gothic slashes of electric guitar to dissolve into a sun-dappled RnB groove. Weaving snippets of conversations and a gentle piano melody into the fabric of the track, 'DYE' pulled together influences from UK and Sierra Leone and expands on the documentary recordings that underpinned 2018's 2 Sim. – AS
---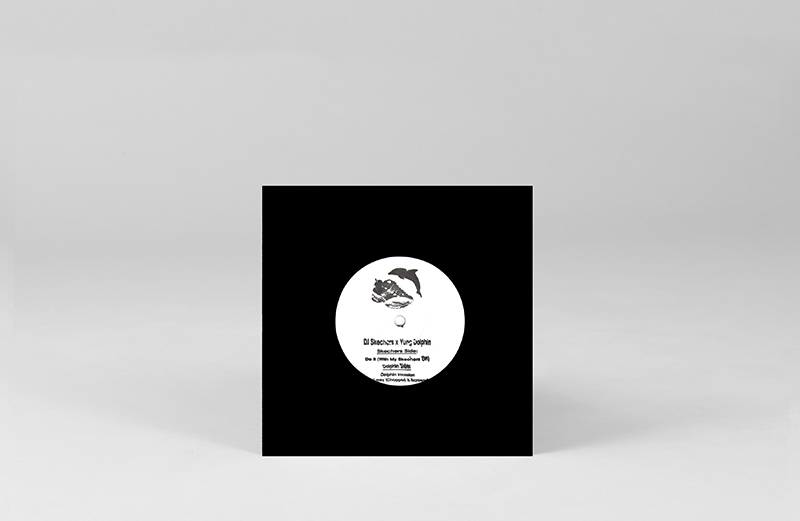 4. Yung Dolphin / DJ Skechers
Delphin Invasion
(Lobster Theremin)
Dance music can sometimes feel stifling in its 'too cool for school' seriousness, which is why the fun patrol can be where it's at. Entré DJ Skechers and Yung Dolphin with a triple punch that didn't solve world hunger, but it did put a spring in the step all year long. 'Do It (With My Skechers On)' kicks the 7″ off with a serviceable number about the producer's trainers. But it's the B-side where the party lies, thanks to its title track 'Delphin Invasion' – an aquatic Swiss-German house ode to dolphins. Here's the rub: at first listen you probably thought "what the hell is this…?" until you played it again, and realised: "oh, hang on, this is pretty flippin' good." A swerved-down, syrupy final track called 'Fly Away (Chopped & Screwed)' seconded that emotion. The 7″ was the pièce de résistance from Lobster Theremin – a label that released a bevvy of records in 2019 that are well worth checking out. – Gabriela Helfet
---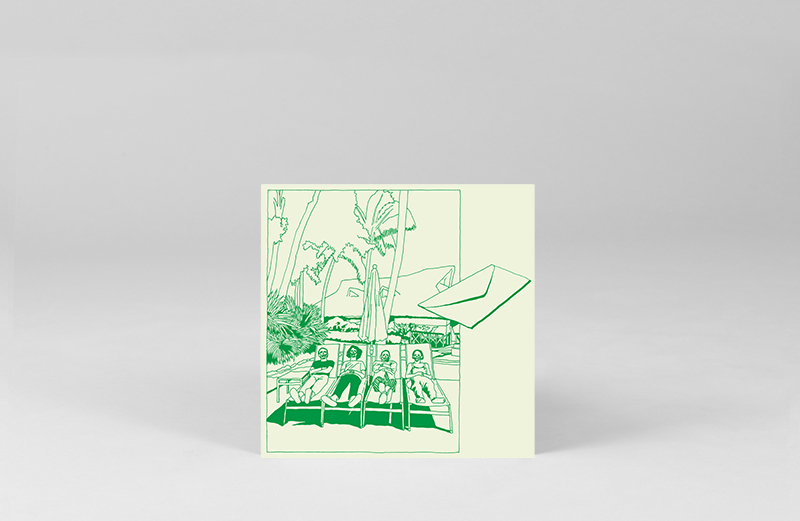 3. Shintaro Sakamoto
'Boat' / 'Dear Future Person'
(Caroline)
Ending a three year break from songwriting, Japanese lo-fi multi-instrumentalist Shintaro Sakamoto returned with a blissful 7" on Zelon Records, enlisting Eddie Corman (aka Miyazima Hitomi) for ethereal backing vocals on both tracks. A-side 'Boat' saw Sakamoto's dulcet, warped-California-surf-via-Nippon synths, guitars and vocals shimmy through Corcoran's tones to balmy effect. On the flip, 'Dear Future Person (Cornelius)' channelled Haruomi Hosono psychedelia woven with horns and guitars to create one of the year's dreamiest ballads. 'Boat' / 'Dear Future Person (Cornelius)' is welcome return from Sakamoto, as well as an endearing introduction to Hitomi, who we'll hopefully hear more from in the near future. – GH
---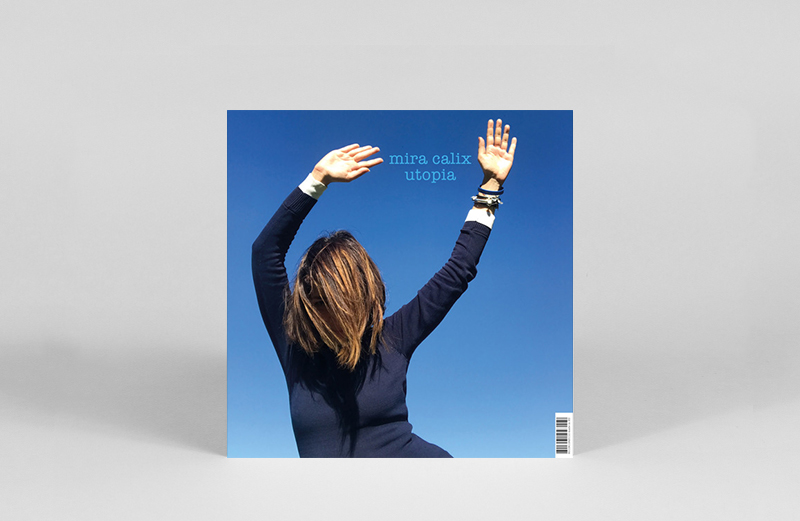 2. Mira Calix
Utopia
(Warp)
Over twenty years since her debut 10″ for Warp Records, Mira Calix returned to Warp in early 2019 with Utopia, a quartet of cut and paste, downtempo tracks built around jagged, industrial percussion and clipped, playful aphorisms for the digital age. Using her soundtrack to Adam Thirwell's Random Acts short as the basis of lead track, 'rightclick' dives into the schism between 'dys-' and 'u-' topia for what Calix calls "something for friends to move to in the early hours of a louche house party." Fascinated by the potential of collage in music, there's a reconstructed feel to Utopia, which uses sound sources in innovative ways to mirror Calix's work for art installations (like 'Our Time' for UVA's Other Spaces exhibition), which has dominated her practice in recent years. – AS
---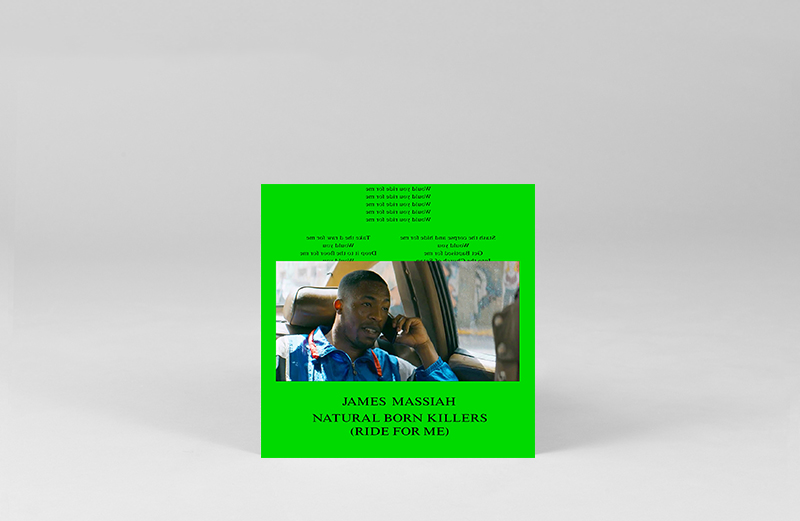 1. James Massiah
'Natural Born Killers (Ride For Me)' / '144,000'
(Levels)
A slung-out and hypnotic encapsulation of South London sounds in 2019, in swooped poet and DJ James Massiah with a self-produced EP called Natural Born Killers (Ride For Me) on Jon Rust's Levels imprint. Its physical release, a tidy two-track 7", offered something different to the digital EP. On the A-side, Pete O'Grady (aka Joy O) assumed rework duties on the low-slung dancehall-fuelled rhythmics of its title track, with a glassy, vinyl-only edit. ('Natural Born Killers (Ride For Me)' also received a stellar, cinematic sizzler of a music video, directed by Ian Pons Jewell.) Meanwhile on the flip, '144,000' swirled sultry sonic smoke through a stripped-back Nightrider-esque, rnb sieve – the perfect tune for nocturnal road trips across LDN. – GH
---
Artwork by Patrick Savile.