Congolese boogie, garage-hued house, DIY synth pop and more.
As reissued albums have increasingly sought to uncover forgotten scenes and sounds alongside cult records, so too has a proliferation in reissue singles over the past few years offered introductions into new sonic realms, while also resurrecting sought-after jams for eager new listeners.
Whether you're after Australian synth pop, a touch of jazzy Japanese house, or an ice-cold slice of proto-techno, chances are there is something out there for you.
While attempting to provide a balanced overview of our favourite releases, we've also had to leave out noteworthy labels that might appear in other lists, or selected one single release to represent a label's broader output.
Ultimately, the records that made this list were ones that the VF team have loved, returned to and agonised over the most. As such, these lists are framed as 'favourites' rather than 'best ofs'.
Catch up on the rest of VF's 2019 round-ups here:
The best turntables of 2019
The best speakers of 2019
The best amplifiers of 2019
The best headphones of 2019
Check out our playlist, featuring the releases that appear on Spotify below.
---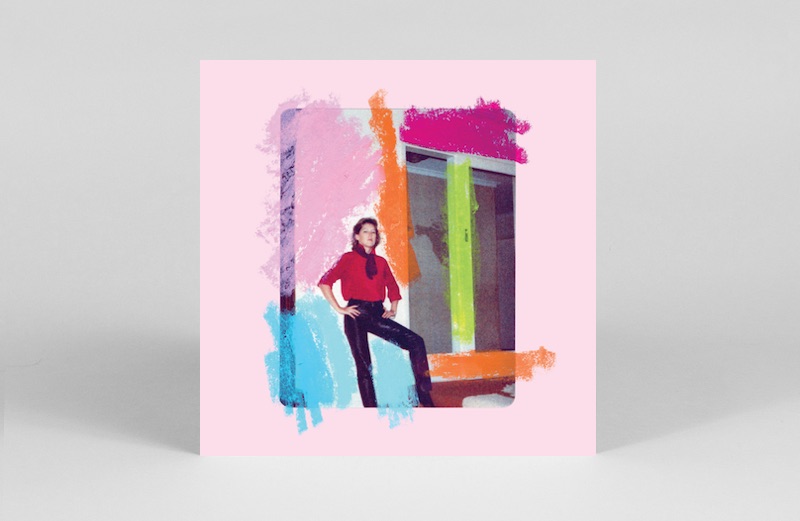 12. Karen Marks
Cold Café
(Efficient Space)
Introducing many listeners to Karen Marks' music with a single tantalising cut on their excellent Sky Girl compilation in 2016, Melbourne's Efficient Space returned this year with an EP that effectively presented the whole of Marks' solo career. Turned-off by label and industry alike, a single 7" from 1981 was all that Marks released. The fact that it stands as one of the priciest and most coveted items amongst collectors of '80s Australian synth pop, is some indicator of just how good Cold Café is. With the EP, Efficient Space utilised other tracks from the period and upped the 7" to a whole EP, and a fitting testament to Marks' brand of catchy and well-crafted songs. – James Hammond
---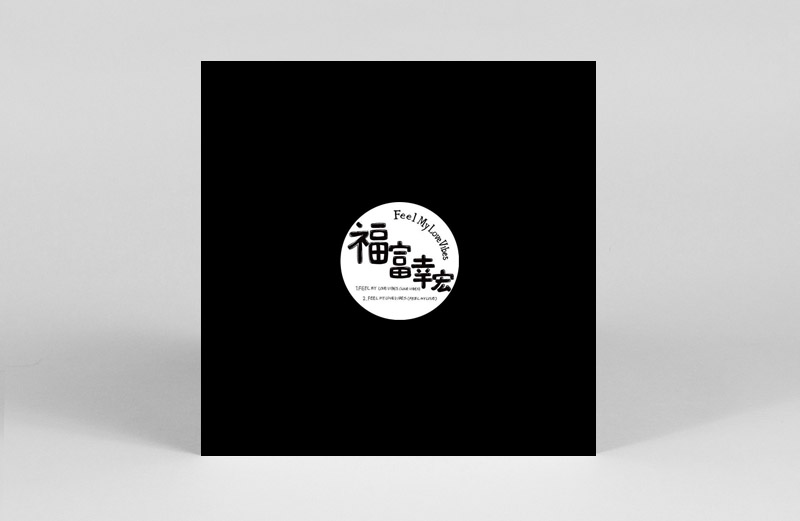 11. Yukihiro Fukutomi
'Feel My Love Vibes'
(Studio Mule)
Although the recent re-examination of Japan's music heritage has focused largely on the country's astounding ambient, jazz and new wave scenes, there have been numerous floor fillers on offer. 'Feel My Love Vibes' – an infectious groover from '92 – is as good as any. The debut EP from Japanese house mainstay Yukihiro Fukutomi, 'Feel My Love Vibes' was originally released as a limited-run, Japan only 12" on Watertone, swiftly falling into obscurity beyond the heads who were there at the time. Thankfully, Studio Mule (AKA the heads who were there at the time) have handed DJs everywhere a four-tracker of unrivalled jazzy deepness. Driven by hypnotic rhythms and the woody bass, bright chimes and supple chords of the M1, each of these four mixes offers a different dance floor delight, always melodic, moving and made for the club. – Patrick Ryder
---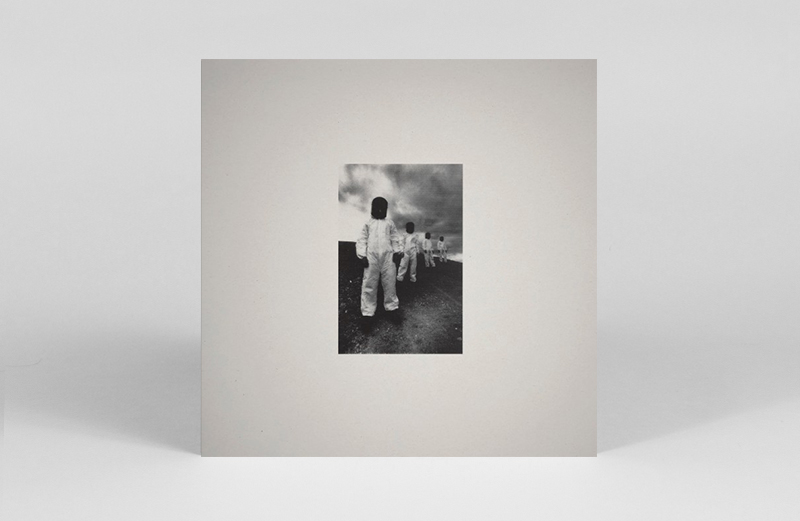 10. Elecktroids
Kilohertz
(Clone Aqualung Series)
Shrouded in mystery, Drexciya associates Elecktroids received the reissue treatment once more thanks to the maestros at Clone, following the resurrection of their Elektroworld album on the label in 2018. Though the exact make-up of the group's members is unknown, what remains undisputed is the quality of the tunes contained within Kilohertz – space-age loops, cyborg vocals and slapping zip to fuel your best running roboto moves into the furthest reaches of your mind and beyond. An excellent electro release, unearthed by a label and shop that, in its 27th year, continued to fuel reissue hearts, shopping carts and, most importantly, your brainwaves with joy. – Gabriela Helfet
---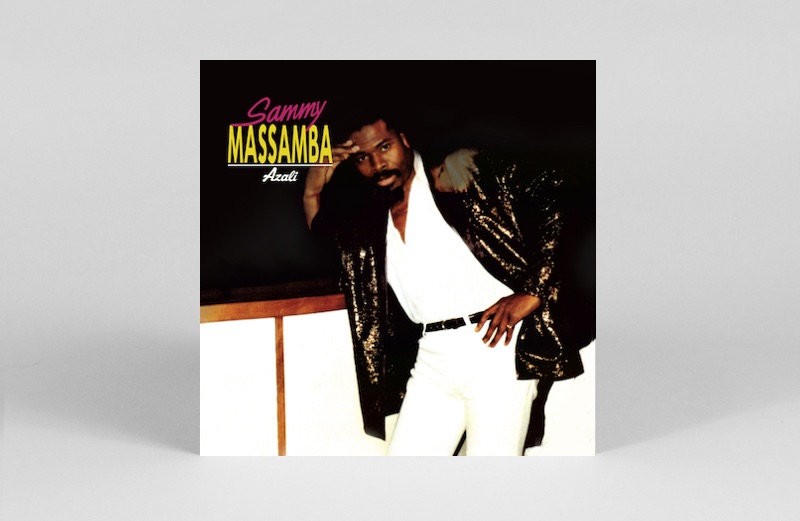 9. Sammy Massamba
Azali
(Vive La Musique)
Congolese singer and producer Sammy Massamba was the subject of two reissues this year, as his 1987 album Propriété Privée and this 12" Azali were brought to the fore. Originally released on his album 1990 – Beni Soit Ton Nom, via his own SM Productions label, the tracks on 'Azali' stand out for their unusual instrumentation and infectious toe-tapping grooves. Title track employs drum machines and a funky bass line in the boogie tradition, before throwing in a flute-led melody and double-time lyrics into the mix, beefed up on the Aroop Roy remix included within. The flip hears Massamba recline into the almost zouk-esque 'Biriki', given a surprise twist by the plaintive violins that jump in half way through. – Anton Spice
---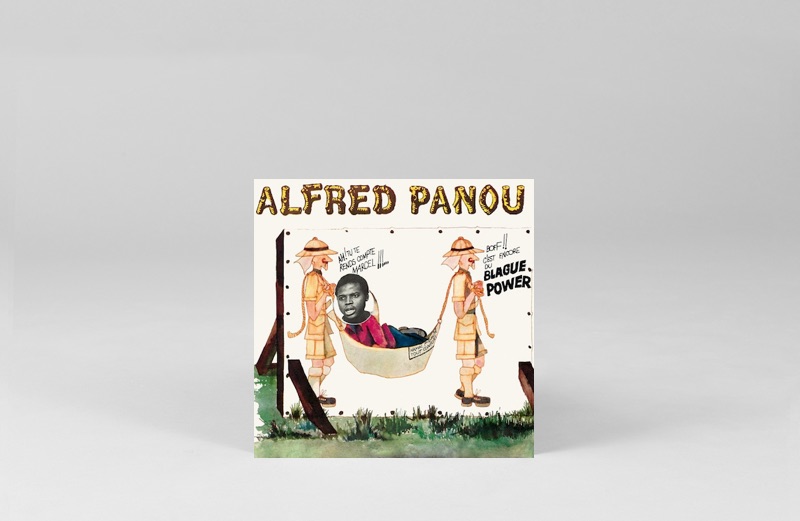 8. Alfred Panou & The Art Ensemble of Chicago
'Je Suis Un Sauvage'
(Souffle Continu)
A vital, if under-heard quest into black identity circa 1969; the two cuts here find The Art Ensemble of Chicago providing a free-jazz counterpoint to Alfred Panou's charged texts and inspired delivery. With Souffle Continu having been on a mission this year to scour the Saravah label's back catalogue and re-release some of its hidden gems, this cult 7" single certainly fit the bill, and still stands out as one of the more discreet highlights of this year's Record Store Day releases. – JH
---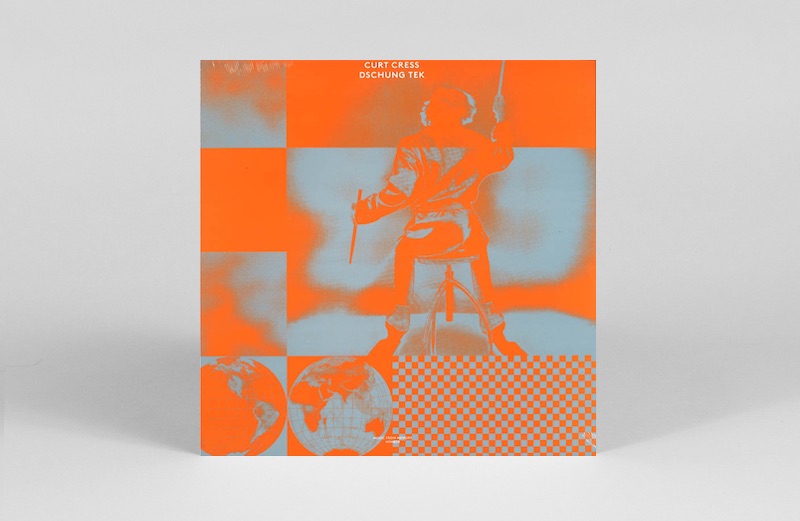 7. Curt Cress
Dschung Tek
(Music From Memory)
Having recorded far and wide in the realms of pop, jazz and disco through the '70s and early '80s, drummer Curt Cress approached his 1983 solo effort Avanti with a well-seasoned desire to merge live playing and electronics. In line with formative efforts in house and techno at the time, this EP from Music From Memory takes three key efforts from Avanti and pairs them up with the title track, alongside the it's non-live drumming version which come from a much sought after 1991 single. A brilliant distillation of Cress's work and his eccentric mix of percussion and electronics. – JH
---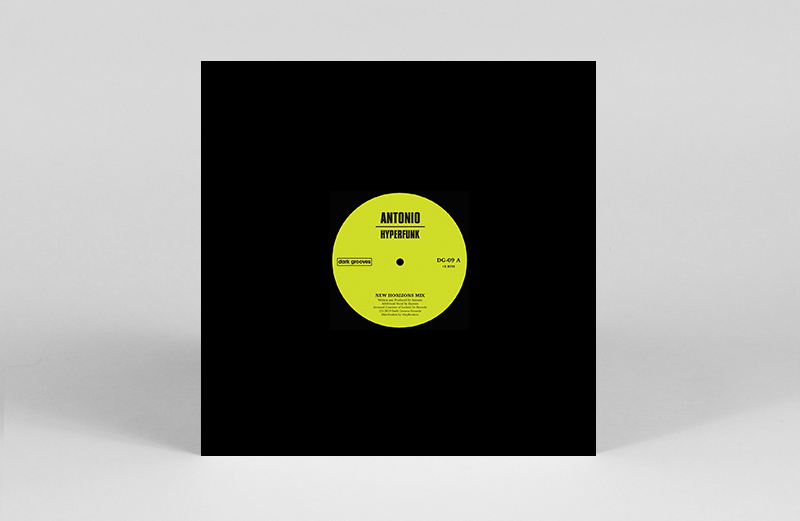 6. Antonio
'Hyperfunk'
(Dark Grooves Records)
Funk funk funk funk funk, hype hype hype funk… Antonio's UK garage classic stepper returned this December, 21 years after its original offering. The 12″ is a prime example of how, when employed correctly, you only need a few elements to make a total banger. In the case of 'Hyperfunk' it's the words 'hype' and 'funk', alongside a tumbling bass loop and a shuffling percussive hook. Dark Grooves' reissue also comes complete with the bossing, sax-fuelled New Horizons mix and an instrumental edit on the flip. The result is a 12″ that encapsulates sheer dance floor glee – for garage lovers and all those who like to get down alike – no matter what version you play. The message is simple: You got to hyperfunk, baby. – GH
---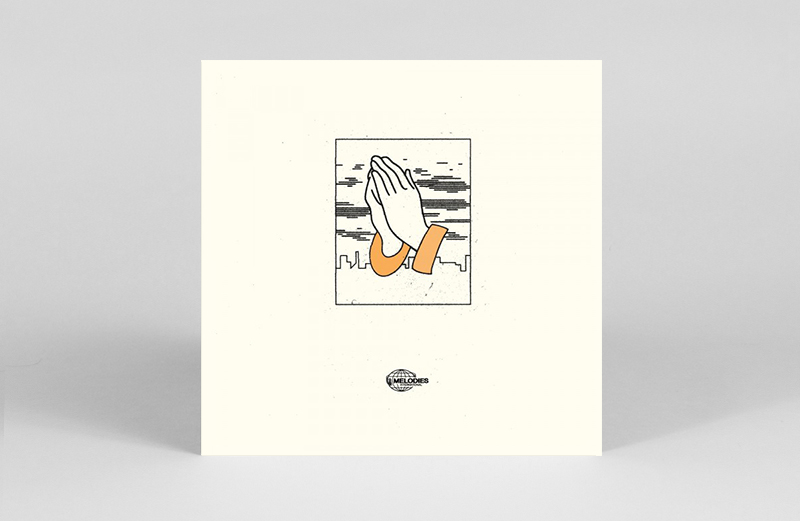 5.Hanna
'I Needed' / 'Intercession, On Behalf'
(Melodies International )
Carrying on from last year, which saw Melodies International releasing a bounty of gems, including our favourite reissue single of 2018, the label continued to unearth both obscure gems and coveted records alike. Once again, any of Melodies' 7″s and 12″s from the past twelve months could have made this list, with a special mention to Jack Jacobs' shimmering, lo-fi soul gem 'I Believe It's Alright' . However Hanna's uplifting and soulful garage house 12″ – 'I Needed' / 'Intercession, On Behalf' – was our firm favourite – one of two releases that saw the label dip its toe into more unexpected dance floor realms than its disco and stripped back soul reissues canon. Released for the first time on vinyl, following a CD release on Hanna's Exquisite Style in 2004, 'I Needed' is a slow-building roller, but it's the B-side that is a total stunner, driven by its pitched-up and fluttery, gospel-tinged vocal to tug on your heartstrings. Hallelujah, to another year of Melodies. – GH
---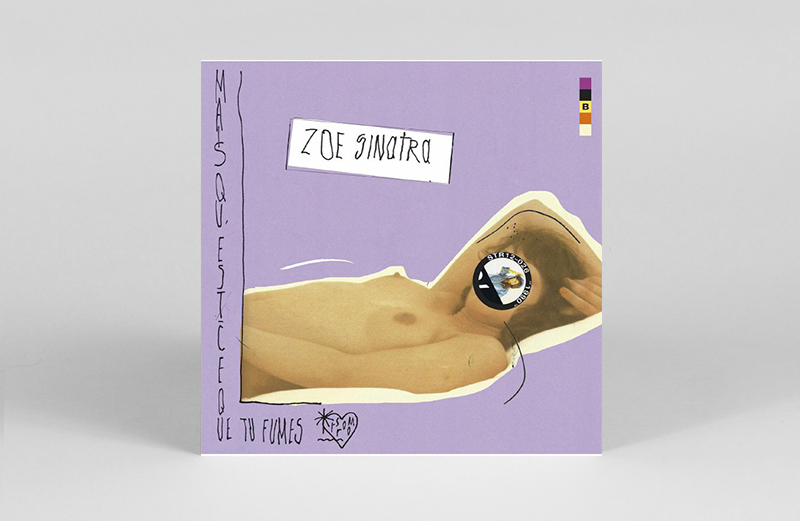 4. Kyoto / Zoe Sinatra
'Venetian Blinds' / 'Mais Qu'Est-Ce Que Tu Fumes?'
(Stroom)
As with others on this list, Belgian imprint Stroom continued its run of stellar reissues throughout 2019, but this split 12″ of little-known, synth-filled gems from 1984 and 1990 was on repeat since we first heard it. On the A-side, Kyoto strutted through with an ode to the beloved window furnishing – 'Venetian Blinds'. Meanwhile for the flip, Zoe Sinatra unleashed her sultry slow jam 'Mais Qu'Est​-​Ce Que Tu Fumes?' mixing breathy vocals with running water sound effects to put the sex fires out. – GH
---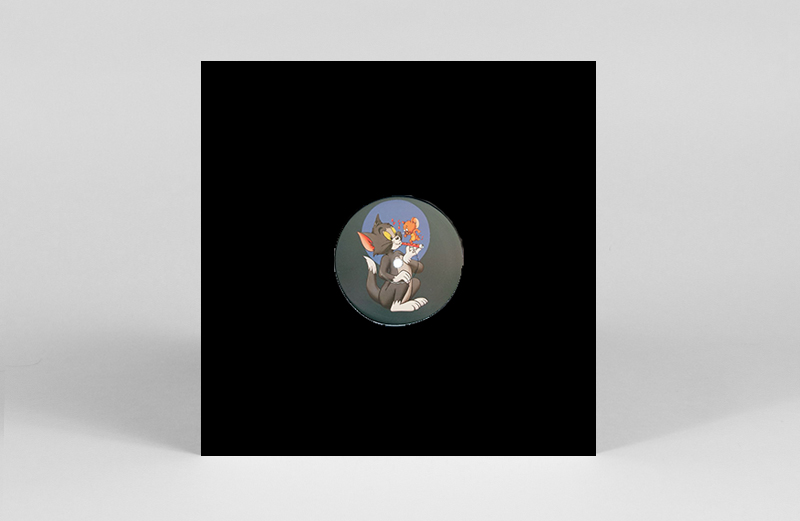 3. Tom & Jerry
I Surrender
(Tom & Jerry)
In the early '90s, Marc Mac and Dego aka 4hero launched Tom & Jerry – a sub-label of the duo's Reinforced Records, as well as a pseudonym under which they released a string of sample-heavy drum'n'bass capers. The 12"s now regularly demand three figure sums of Discogs, so when news dropped earlier this year that five previously unreleased tracks from the Tom & Jerry golden era were getting a limited release for the first time, you know it was time to act fast. Title track 'I Surrender' is the star of the show, blending clipped soul vocals, frenetic drums and a little synth lick from Gwen Guthrie's 'Seventh Heaven' into what now sounds like a rave staple. There's also a rough'n'ready dubplate cut of 'Physics', which first featured on 1992's 'We Can be Free', before the Arnold Blair' sampling dancehall 'Original Wicked Machine' closes out the 12". – AS
---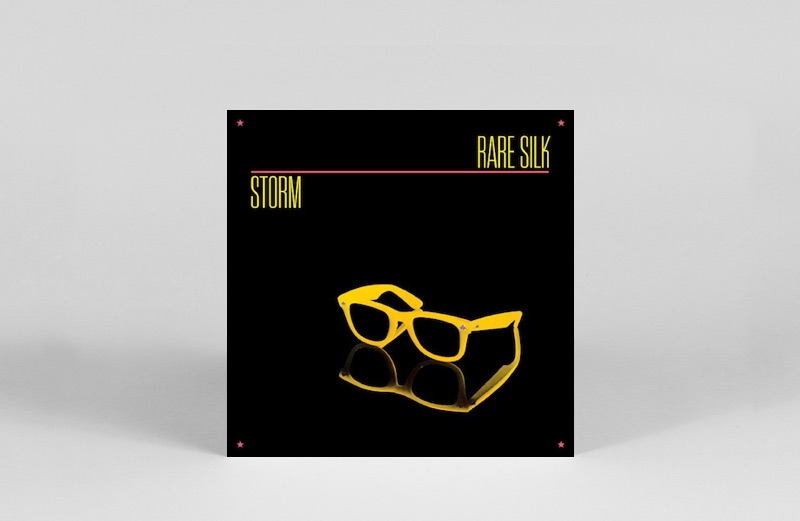 2. Rare Silk
'Storm'
(Be With / Emotional Rescue)
Rare Silk were a jazz-meets-new wave vocal group from Colorado, whose 1985 album American Eyes passed the world by, without batting an eyelid. Nestled in the centre of the album was 'Storm' – a sumptuous late night ballad that cozily captured the comfort, melancholy and nostalgia of evenings spent sheltered from the rain. A land-locked vision of tempestuous seas, where every synth bop and sax riff seems to dance like droplets on a window pain, 'Storm' became one of those YouTube anomalies that has since racked up close to a million plays, and tantalised collectors in the process. This year however, the heavens opened, and two of our favourite reissue labels joined forces to bring the track in from the cold, backed with a dreamy instrumental remix from Greek producer Arp. 'Storm' is liquid jazz-funk for the witching hour, and a record worth staying in for. – AS
---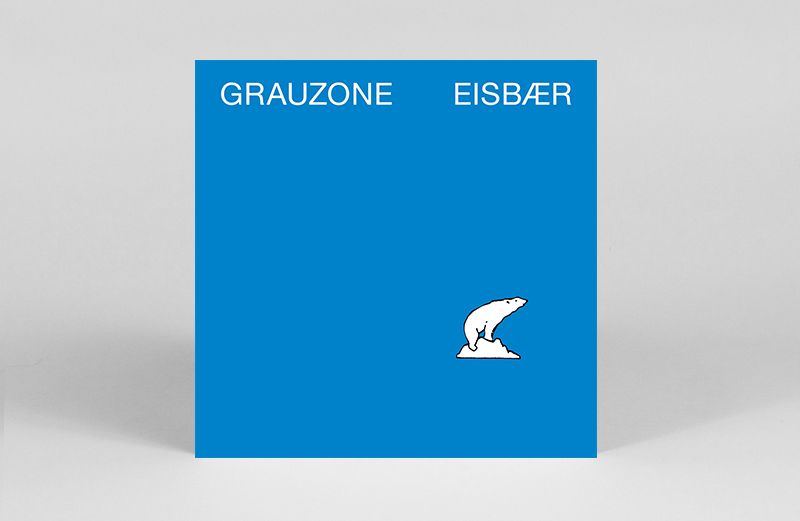 1. Grauzone
Eisbar
(WRWTFWW)
"I want to be a polar bear… everything would be so clear." It's an unlikely wish, but also one that forms the endlessly catchy hook of Grauzone's proto-techno, cult banger Eisbaer, which saw a welcome reissue in 12″ form this year on WRWTFWW.
Apparently the song came to the lead singer in a nightmare, where he saw polar bears climbing the walls. (I can't say I've ever had that dream.) On the flip, appeared two lesser know, but no less worthy cuts in the form of the smacking tonk of 'FILM 2' and the video-game-theme-song-esque ballad 'Ich Lieb Sie'.
Eisbar also kicked off the beginning of a 40th anniversary collaborative series between Grauzone – something that's very much worth keeping tabs on in 2020 as well. These are kraut dance floor machinations at its finest, from a label that may be best known for cult Japanese reissues, but following this year has shown its gusto in any genre it chooses to dabble in. – GH
---
Artwork by Patrick Savile
---