AHMD
Death Drive
HYMN / THE VINYL FACTORY
In stock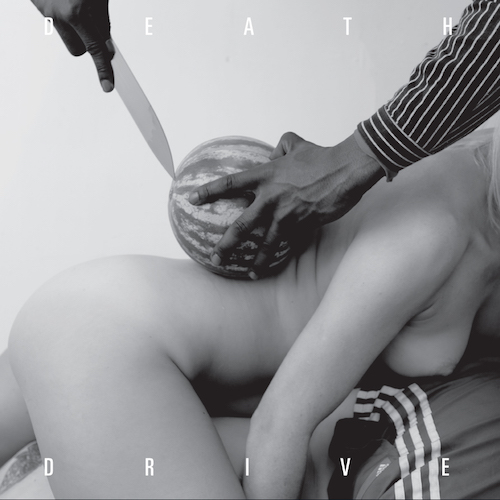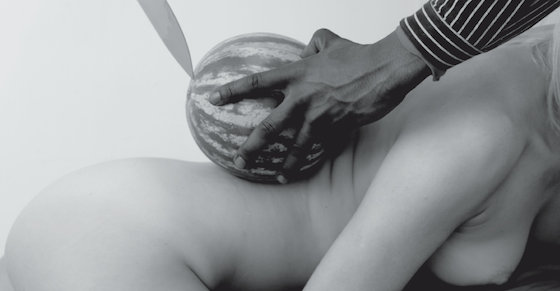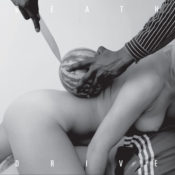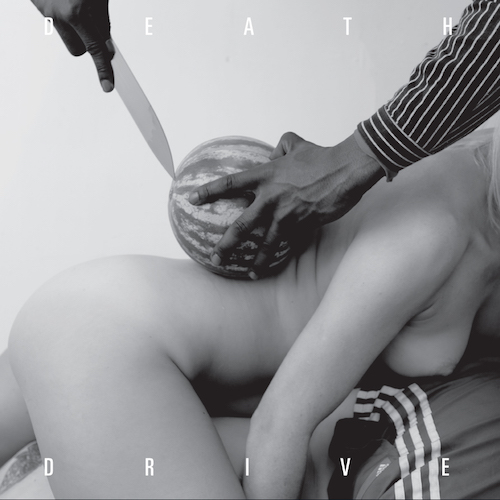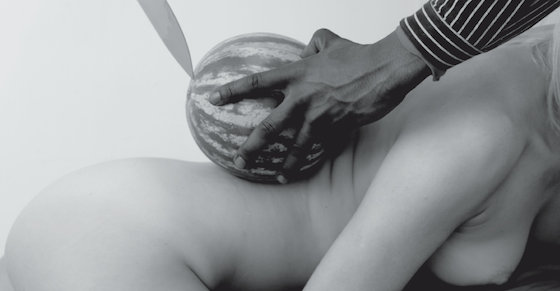 * Electronic club track from Anal House Meltdown (Eddie Peake, Prem Sahib and George Henry Longly)
* Death Drive release coincides with Frieze 2015, during which AHMD hosted a club night at Corsica Studios with Chapter 10.
* Artwork by AHMD
* Co-produced by Tim Goalen
* Limited edition of 500 units
* 1 x 12″ black 180g vinyl
* Release date: 16/10/2015
Inspired by and invoking the heady dance floors of their Anal House Meltdown parties, the pounding excitement of long nights at Berghain, the legendary Berlin club, and intense but fleeting romantic trysts facilitated by clubs and parties. Resident Berghain DJ and producer Fiedel has created a remix that will also feature on the release.
"We wanted to create a track that both embodies the spirit of our clubnight, Anal House Meltdown, and that we would love to play at it. We wanted it to have an epic and odyssey like feeling. As such we knew we wanted it to be over ten minutes long and to have several different phases, but to be unified by a constantly charged sense of sexual and romantic longing." – AHMD
Eddie Peake:
Born in London in 1981, Eddie Peake graduated from the Slade School of Fine Art in 2006, undertook a residency at the British School at Rome from 2008 to 2009, and in 2013 graduated from the Royal Academy Schools, London. Recent performance projects include The David Roberts Art Foundation (2012), The Tanks, Tate Modern in conjunction with the Chisenhale Gallery (2012); The Royal Academy of Arts (2012), Cell Project Space (2012) and Performa 13 (2013). International solo exhibitions include Galleria Lorcan O'Neill, Rome (2015) Peres Projects, Berlin (2014) Southard Reid, London (2012) (with Prem Sahib), Focal Point Gallery, Southend (2013) and White Cube Sao Paulo (2013) His forthcoming exhibition in the Barbican's Curve Gallery 'The Forever Loop', will be his largest and most ambitious to date.
Prem Sahib:
Born in London in 1982, Prem Sahib lives and works in London. Recent solo exhibitions include Tongues, Jhaveri Contemporary, Mumbai, India, 2014; Night Flies at Southard Reid, and Frieze Frame presentation; Back Chat, Lorcan O'Neill Gallery, Rome, 2013; He Looked Me Up, Marian Cramer Projects, Amsterdam, and FEEL UP in collaboration with Eddie Peake, Southard Reid, London, 2012. Group exhibitions include Britain Can Make It, Hayward Gallery; I am here but you've gone, Fiorucci Art Trust, London, 2015; Burning Down the House, Gwangju Biennale; Listening, Hayward Touring exhibition curated by Sam Belinfante, Baltic, Newcastle, 2014. Performances include Woman to Woman, Gallery Vela, London, 2012; Bijou, IBID Projects, London, and Darkroom with Eddie Peake, Vogue Fabrics, Take Courage London 2011. His first institutional solo show in London, Side On, takes place at the ICA this Autumn.
George Henry Longly
George Henry Longly is a multi disciplinary artist based in London. Working in video, sculpture, audio and performance recent exhibitions include: The boys the Girls and the Political, Lisson Gallery London; Moving Museum, Istanbul; Park Nights, Serpentine Gallery, London; Reading the Surface, David Zwirner, London and Abstract Cabinet, David Roberts Art Foundation, London. Upcoming shows include Red Bull studios, NY;  CURA Basement, Rome; and The smile of a snake, Valentin, Paris
Tracklist:
A: Death Drive
B: Death Drive (Fiedel Remix)