The year on record.
Having looked at 7"s and 12"s, our new music round-up ends, as ever, with LPs. What follows is a reflection of the records that have excited, stimulated and moved us in 2017, the only stipulation being that each album has to have appeared on vinyl in the last twelve months.
As ever we have sought to balance records you may have heard of with those that deserve more space, reflecting the breadth of independent music we covered this year on the Vinyl Factory.
We also hope this list reflects some of the year's major stories, starting in the first instance with the explosion of talent in the UK jazz scene. The enthusiasm of the community which rallied around it was a breath of fresh air, as the music embraced a huge range of genres and influences to establish itself as one of the most urgent enclaves of creativity and cultural dissent.
It's also been exciting to see how jazz, in the broadest sense of the word, has taken from and influenced new grime and hip-hop records coming out of the US and UK. Kendrick Lamar of course, but debuts for J Hus, Stormzy and Loyle Carner also sought to position themselves as inheritors of soul and gospel traditions.
In that sense, 2017 also saw acceleration in border and era-transcending cross-pollination, as our reissues rundown will testify. Fragments of Japanese ambience, West African rhythms and free-jazz bled into new releases by artists as varied as Visible Cloaks, Golden Teacher and James Holden, with many seeking to synthesize and disrupt generic boundaries.
Even those major artists like Björk, Ryuichi Sakamoto, or The National, with whose sound we have become familiar over the years, chose 2017 to stretch the parameters of their work.
However, the records we enjoyed most this year are the ones that are original, ambitious and uncompromising in their individuality. They're records that revealed more with every listen, and that we believe would be rewarding additions to your record collection.
You may have also noticed that we've changed the emphasis of our lists this year, away from the tired, arbitrary and frankly over-used 'best', to the more openly subjective 'favourite'. We believe this more accurately reflects the fact that these rundowns are essentially recommendations of what we've enjoyed most this year, as selected by our weekly contributors Patrick Ryder, James Hammond and Chris Summers, alongside VF's editorial team, Gabriela Helfet and Anton Spice.
What were your favourites this year? Let us know in the comments below.
See the rest of our 2017 review:
Our 20 favourite 12″s of 2017
Our 10 favourite 7″s of 2017
Our 12 favourite reissue singles of 2017
Our 30 favourite reissues of 2017
Our 12 favourite soundtracks of 2017
Our 12 favourite record sleeves of 2017
---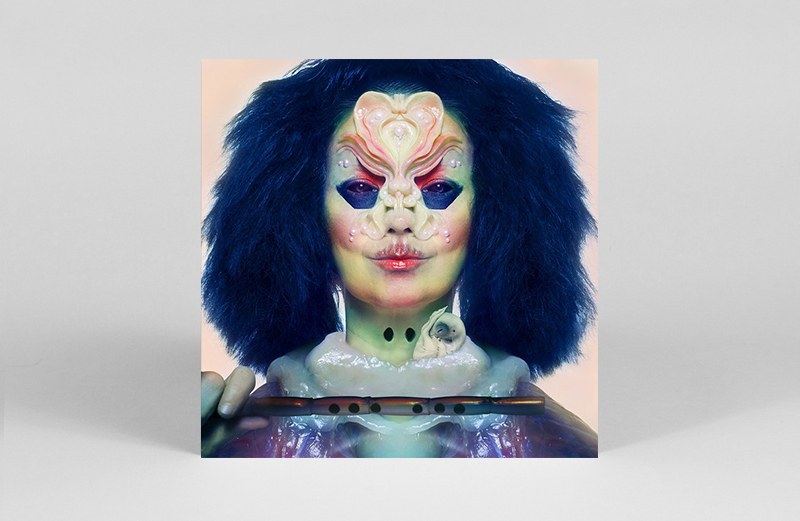 50. Björk
Utopia
(One Little Indian)
If 2015's Vulnicura was a cathartic diary of separation and sadness, then Björk set out here to prove that melancholy is not the only muse. And while Utopia never plumbs the devastating depths of 'Black Lake' or the complex observations of 'Lionsong', it does maintain a quiet ebb and flow that communes again with the world beyond her aching heart. In doing so, Björk locates the minutiae of emotional attachment in worldly objects (mp3s, familiar beards, etc.) and pitches it against that supernatural, Nordic baroque she and Arca have made their own. It may be doe-eyed and a little soft round the edges, but who isn't relieved that Björk is happy again? – AS
---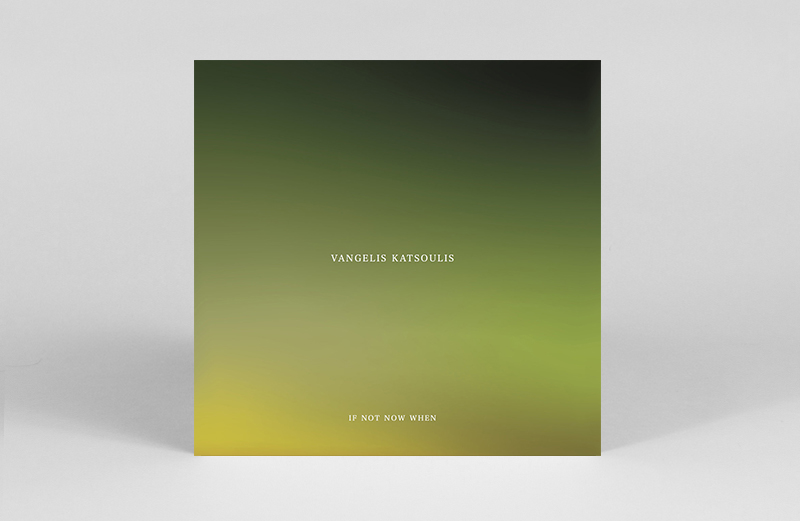 49. Vangelis Katsoulis
If Not Now When
(Utopia)
From Utopia to Utopia Records… The follow up to Into The Light's 2014 reissue of Greek composer and electronic avant-gardist Vangelis Katsoulis' early synth works, If Not Now When is a snapshot of his contemporary output. Combining a minimalist sensibility with an organic instrumental flair, whether on the motorik opener 'All The Blue Skies' or the Gigi Masin-esque dreamscape 'Liquidity', this is a rich and textured record that should appeal to soundtrack heads, adventurous dance music fans, and late-night incense burners alike. – AS
---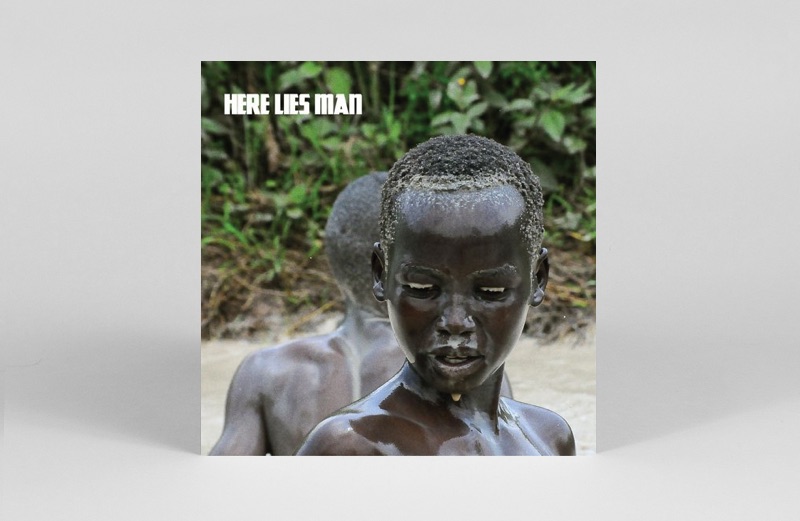 48. Here Lies Man
Here Lies Man
(Riding Easy)
Here Lies Man fucking rule. Simple as that. Formed by Marcos Garcia of Antibalas they straddle the line between the magic of Onyeabor and the riffs of Zeppelin, with their rock solid drums and guitars set to maximum fuzz. Its hip-hop level ain't too bad either, making it a surefire bet to be heavily sampled in the future. This shit swings like a mother and I defy anyone not to let loose on the dance floor to this. – CS
---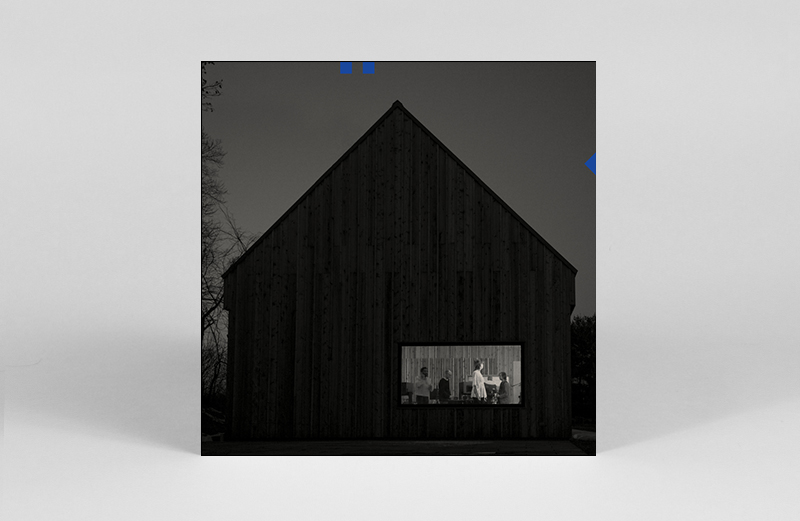 47. The National
Sleep Well Beast
(4AD)
Whether or not the oblique reference in the title to the roused beast of W.B. Yeats' 'The Second Coming' is intentional, this is an album that directly connects with the political upheaval of 2017's widening gyre. "I don't understand why people separate love and politics in their art," singer and lyricist Matt Berninger has said of the album, which is as pre-occupied with the redemptive power of dreams and nightmares as it is with providing answers for real life. Tracks like 'The System Only Dreams In Total Darkness' and 'Walk It Back' are emblematic of that desire to ride out personal and political tragedies in the hope of a more positive time to come. – AS
---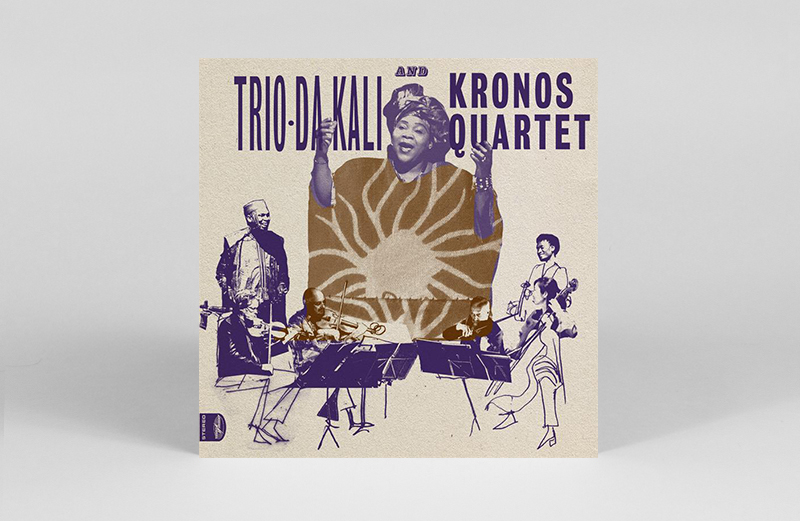 46. Trio Da Kali and Kronos Quartet
Ladilikan
(World Circuit)
Gospel-infused Malian rhythms meet experimental western orchestrals in Ladilikan, a collaboration between griot (storyteller) musicians Trio Da Kali and Kronos Quartet. The result is a uniquely uplifting combination, merging lesser-known, traditional instrumentals like balafon (xylophone) and bass ngoni (lute), with the kind of playful strings you might find in a deep grooving Salsoul disco track. – GH
---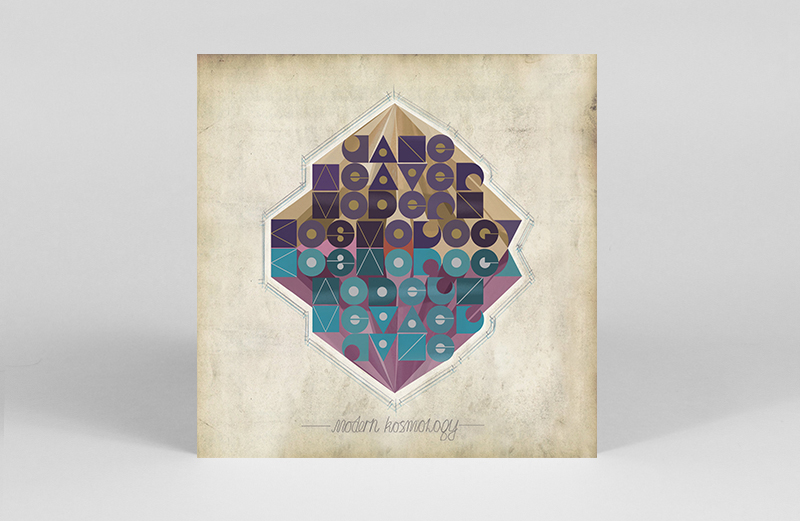 45. Jane Weaver
Modern Kosmology
(Fire)
Jane Weaver has been a firm favourite here at VF for some time, and in Modern Kosmology she has her most sophisticated, crafted album to date. While Weaver wears new wave and krautrock influences on her sleeve, Modern Kosmology operates in its own orbit, synthesizing a "worldly feminine pop" where the shimmering brutalist sci-fi of 'The Architect' (recently released as a stand-alone EP of its own) dictates the gravitational pull. – AS
---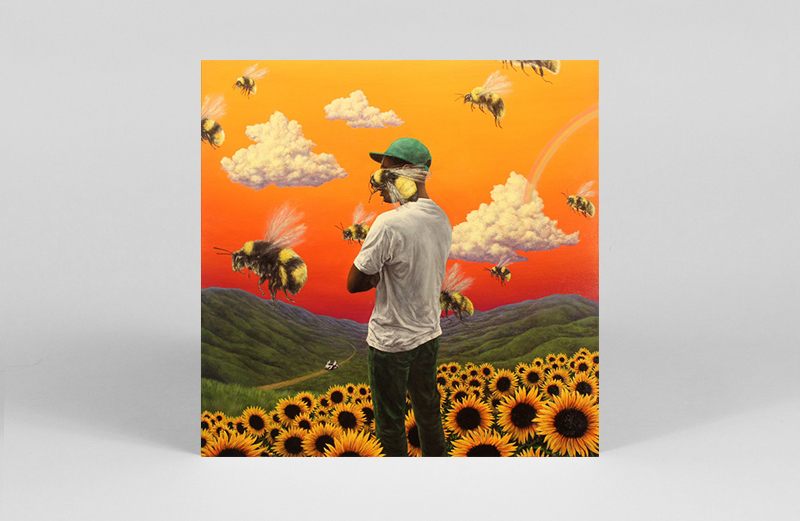 44. Tyler, The Creator
Scum Fuck Flower Boy
(Columbia Records)
Tyler, the Creator finally embraces his multiple personalities on fourth album Scum Fuck Flower Boy, a record that calls to mind Outkast's Speakerboxx/The Love Below in its ability to fuse one's inner Jekyll fuckboi with a Hyde Casanova smoothie in equal measures. A rotating cast that includes A$AP Rocky, Frank Ocean and Estelle helps him navigate through these many faces along the way. – GH
---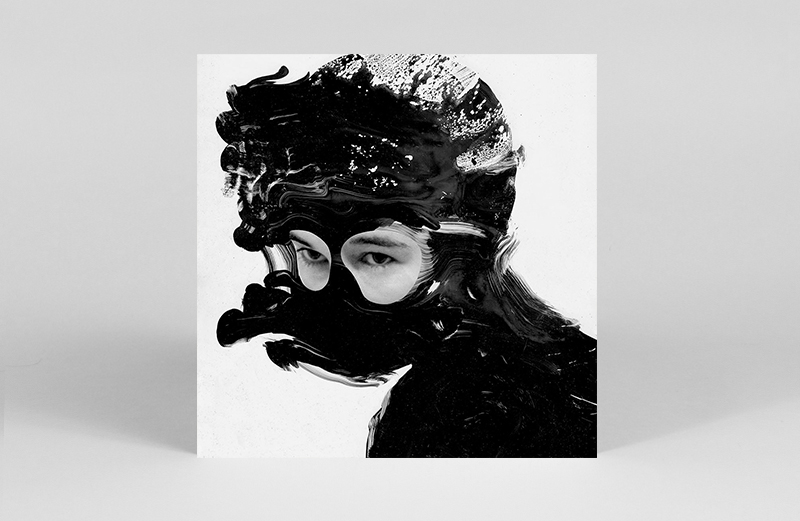 43. Zola Jesus
Okovi
(Sacred Bones)
Another vintage year for Sacred Bones, with Moon Duo's motorik Occult Architecture diptych a close second to this nerve-shredding LP. The Slavic word for 'shackles', Okovi hears Zola Jesus throw off hers for a strident and surging new album. Exploding into life on 'Exhumed' which begins like the soundtrack to a Yorgos Lanthimos thriller, Zola Jesus grapples with darkness and death throughout an album perforated with personal experiences and woven together with fictitious narratives. Sonically, Okovi inhabits a vast and agoraphobic landscape, whether through the operatic grandeur of 'Ash To Bone', electronic drone pop of 'Siphon' or the cello-balladry of 'Witness'. An exciting, liberating album. – AS
---
42.Arca
Arca
(XL Recordings)
Arca's third full-length LP and the first to expose his sheer and brittle voice to record. Vulnerable and controlled, the album begins with the elegiac 'Piel', his voice echoing tenderly within the cathedrals of sound he is so adept at creating. The track points to a shifting relationship that the voice adds to Arca's work, where his maximalist, claustrophobic sonic structures appear somehow more distant and spacious, as if allowing his voice to physically inhabit them. Grandiose and heaving with operatic melodrama, it's an album that somehow makes everything which came before seem incomplete. A self-titled rebirth, it's as if we were finally introduced to the real Arca. – AS
---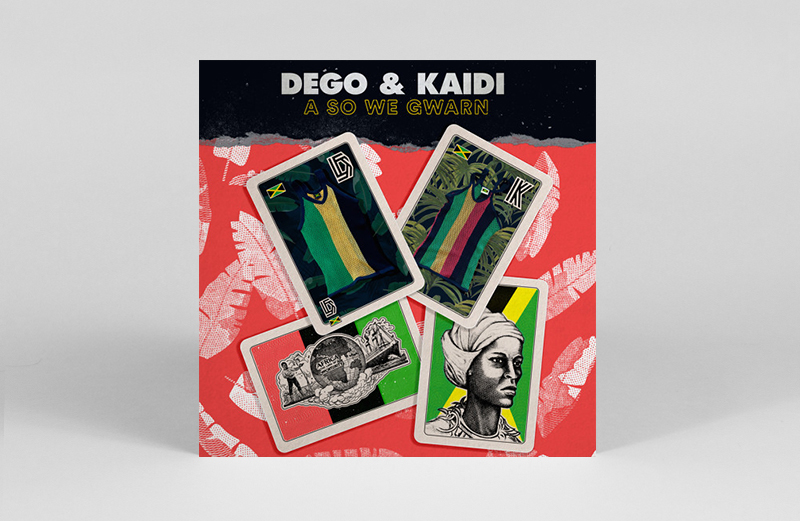 41. Dego & Kaidi
A So We Gwarn
(Sound Signature)
Though broken beat dream team Dego and Kaidi have been collaborating for the better part of 15 years, A So We Gwarn – released on Theo Parrish's likeminded Sound Signature label – marks their first full-length LP. As is to be expected from the veteran duo, the album consistently serves up their trademark, jazz-hued goodness, alongside guest spots from Mr Mensah, trumpeter Yelfris Valdes and singer Nadine Charles. – GH
---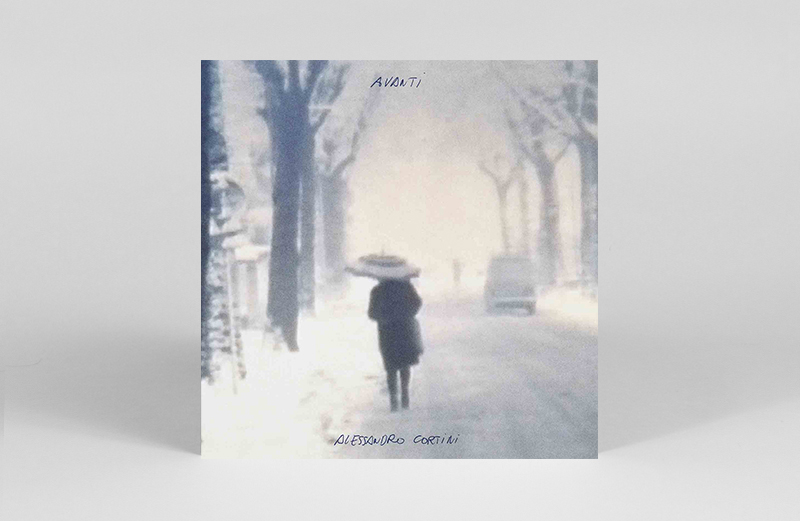 40. Alessandro Cortini
Avanti
(Point of Departure)
With Avanti the NIN synth maestro made good on some spellbinding live outings of this material and delivered an LP that stands out as one of the most affecting works of synthesized music that 2017 brought forth. Conceived as a reflection on his grandfather's home movie collection, and recorded entirely on the legendary EMS Synthi AKS, Avanti embraces nostalgia and the senescence of memory, creating a personal album that managed to avoid the navel gazing that such themes could encourage amongst lesser practitioners. – JH
---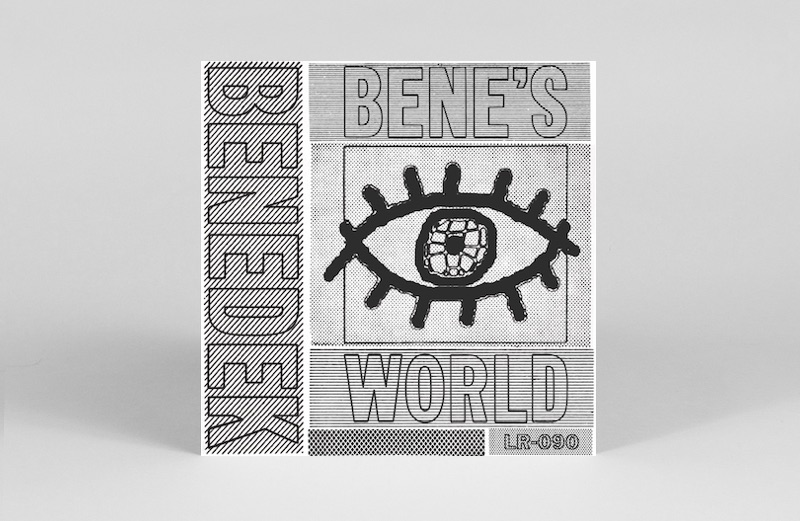 39. Benedek
Bene's World
(Leaving Records)
LA native Nicky Benedek returned to Leaving Records after an excellent EP, keeping things way cool with this sleazy collection of sun blushed strollers and West Coast rollers. As with previous offerings on PPU and Superior Elevation, Benedek continues to reimagine the stoned drum machines and languid basslines of boogie and proto-house, though this time around the arrangements are tighter, rhythms tougher and hooks way more infectious. Whether he's bringing those bubbling basslines and steam kettle synthlines to your BBQ, beach party or basement, Bene's always on point. – PR
---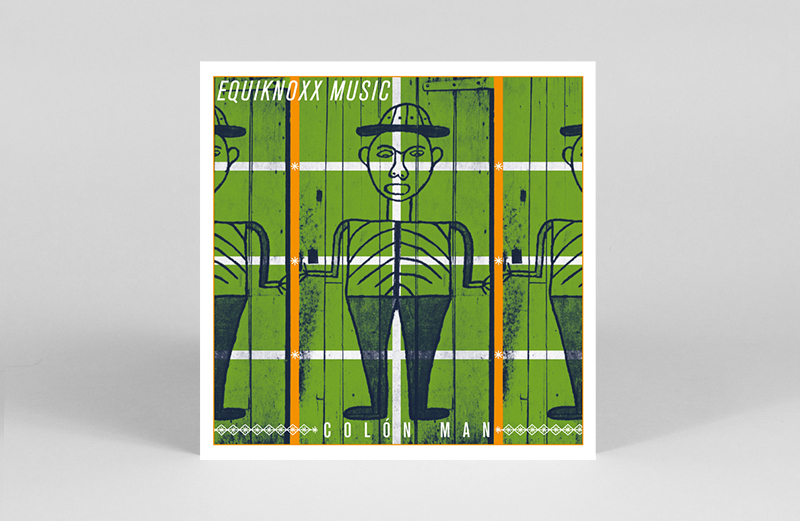 38. Equiknoxx
Colón Man
(DDS)
Following the release of game-changing archival collection Bird Sound Power, which flew in at the last and stormed the end of year charts in 2016, Jamaican production duo Equiknoxx released their 'debut album proper' Colón Man in late 2017 to a similarly electric reception. Recorded in just 11 months, there's a creative freedom and liberation to the fractured hyper-concise dancehall riddims here, referencing past heights (check out Time Cow's Dennis Brown VF Mix for an indication of where these roots lie), while striving for a sound so crisp and future facing as to bamboozle even the most de-fragged musical consciousness. It may have the most boring name on the record ('Enter A Raffle Win A Falafel' being a personal favourite), but seek out 'Flank' for maximum gravitational discombobulation. – AS
---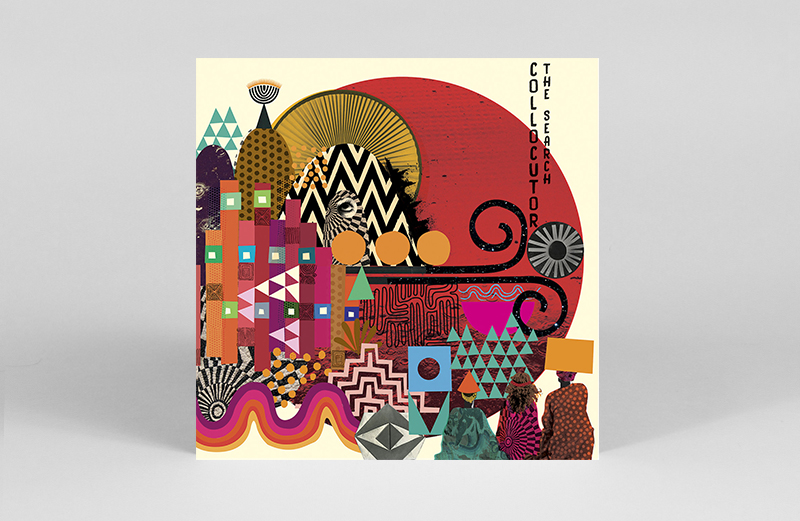 37. Collocutor
The Search
(On the Corner)
An artist and label that made great strides in 2017, The Search really exemplifies what both Collocutor and On the Corner are all about. A self-confessed "accidental concept album" that entwines OtC's post Miles Davis electro-acoustic aesthetic with a gutsy cross-cultural jazz sound, The Search showcases saxophonist Tamar Osborn at her most articulate, whether riding high on deep funk grooves or tip-toeing between the album's quietly experimental moments. With a new Collocutor 10″ on the way, fans of 12-person xylophones, east African electronics and percussive dance floors should also check the rest of OtC's 12″ output this year. – AS
---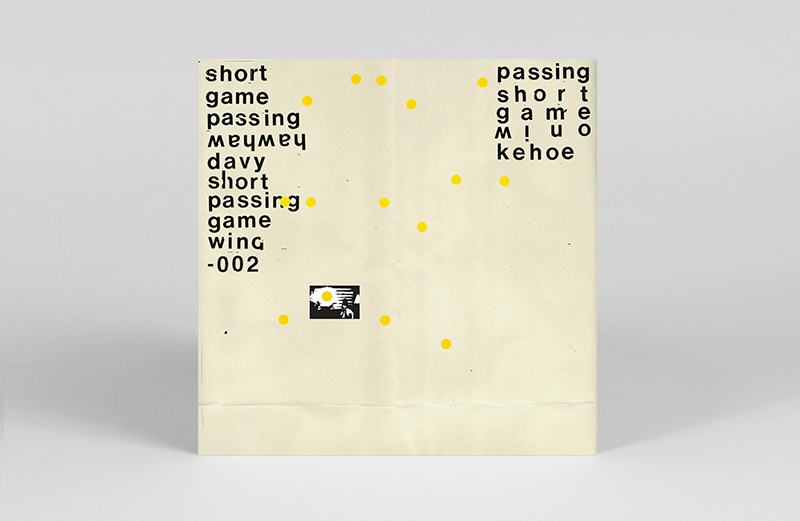 36. Davy Kehoe
Short Passing Game
(Wah Wah Wino)
We first heard the devastating 'Storm Desmond' get a pull up on Charlie Bones' Do!! You!!! NTS breakfast show and spent the next few months typing misspelled variations of "Davy Kehoe" into Google to try and track it down. When it finally surfaced on his Wah Wah Wino debut Short Passing Game, it was joined by a high-octane taki-taka of precision drum machine stretches, dislocated krautrock sprints, and jazzy, Zizou-esque orchestrations. And while Kehoe's game may not yet be totally refined, there's so much raw energy here for the whole album to be a compelling listen. One to watch for fans of Can and Arthur Russell. – AS
---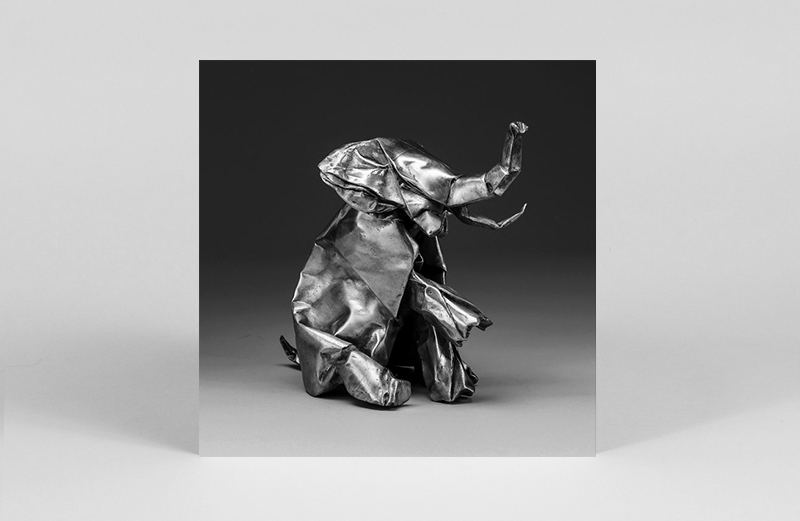 35. Jlin
Black Origami
(Planet Mu)
Cerebrally impulsive in its frenetic rhythms, yet mastered to hit the body as well as the mind, Jlin's sophomore effort rejected singularities and easy pigeonholing, and further exploded the ideas of her lauded debut to reveal a truly distinct and vital approach to rhythm and electronics. Blurring lines between minimal and maximal, the cross-fire, drum oriented approach that Jlin has fine-tuned here confounds and allures as these tracks spread out to form rhythmic frameworks of their own design. Black Origami feels like the kind of work that will continue to resonate in future years. – JH
---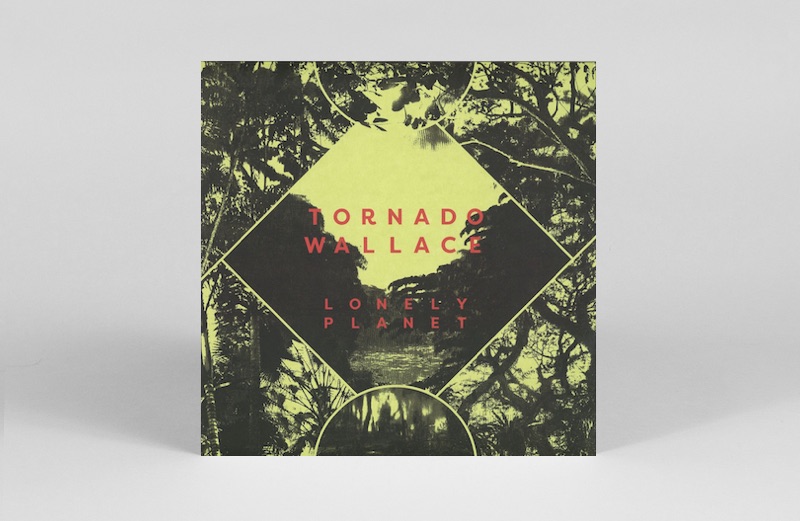 34. Tornado Wallace
Lonely Planet
(Running Back)
Following in the footsteps of fellow Aussie's Andras Fox and Len Leise, Melbourne's Tornado Wallace packed up the ute and headed off into the outback with his debut LP, harnessing the natural world into a septet of exotic and expansive compositions. Employing the same cross genre approach one hears in his DJ sets, Lewis (as his mum knows him) dips his brush in new age, new wave, trance and dub to create a dreamlike landscape of dense foliage and dazzling vistas. Pulsing sequences dart through the undergrowth, airy pads mist the air and '80s guitar licks soar high above the canopy – and we're right in the middle of it all, marvelling at the other worldly beauty of Tornado's Lonely Planet. – PR
---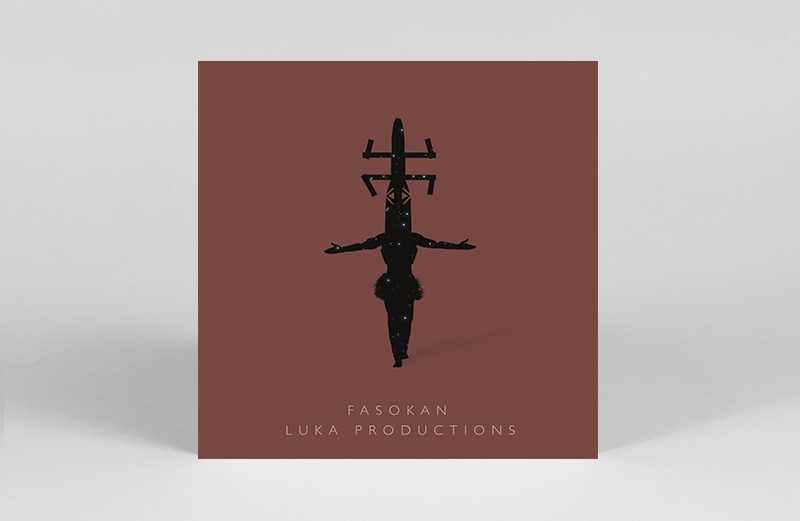 33. Luka Productions
Fasokan
(Sahel Sounds)
An under-the-radar gem we were put onto by friend of VF Chal Ravens in the spring and hooked on by summer, Fasokan moves between Balearic dreamscapes, cosmic mantras and a fourth world ambience that's practically impossible to place in space or time. Afro-cosmic-ambient-new-wave? No combination of hyphenated genres really gets close to what Bamoko rapper, and multi-instrumentalist Luka Guindo has made here, but we love it. – AS
---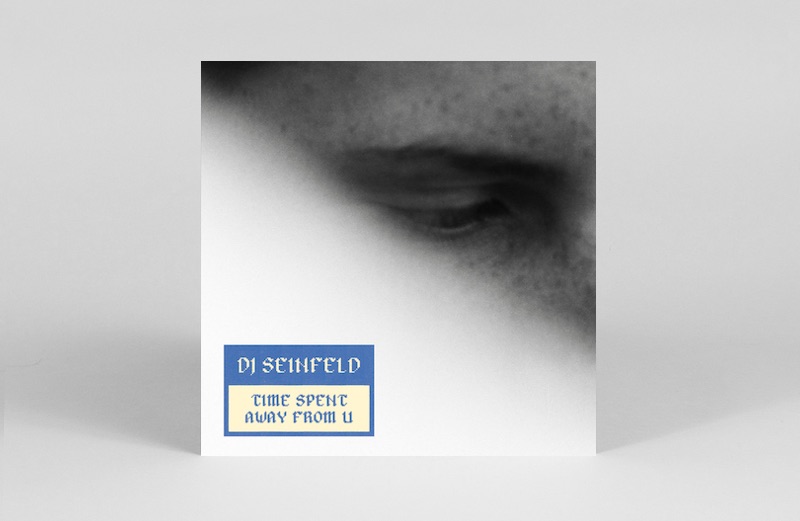 32. DJ Seinfeld
Time Spent Away From U
(Lobster Fury)
When Armand Jakobsson aka DJ Seinfeld caught his longterm partner cheating on him, there were only two things he was able to do: watch a certain New York sitcom, and create this music. Jakobsson, however, never intended for anyone to hear these tracks. Thankfully Lobster Fury – a label collaboration between Meda Fury and Lobster Theremin – had a different idea. Time Spent Away From U is a shimmering mix of Brandy-fuelled '90s rnb with Chicago house and echoes of future garage, spun into a sound equally able to fuel late night shapes or serve as an audio shoulder to cry on in your fluo-lit bedroom. An affecting and refreshingly saccharine-free ode to heartbreak via the dance floor. – GH
---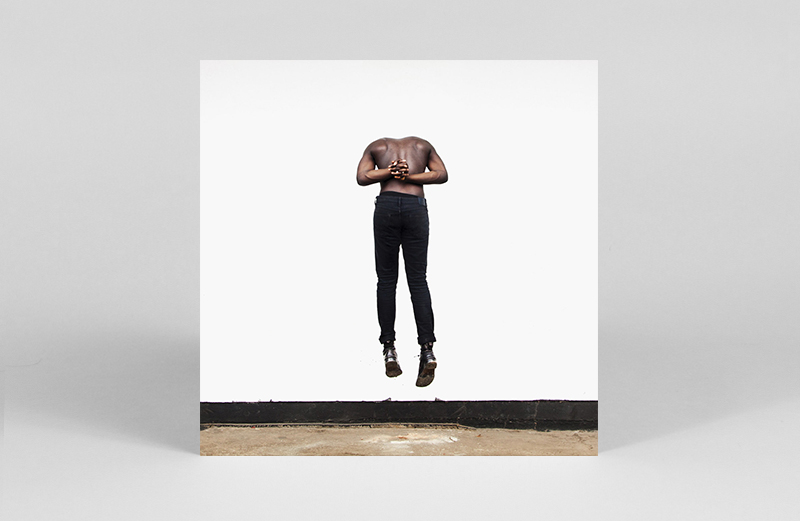 31. Moses Sumney
Aromanticism
(Jagjaguwar)
As the title suggests there's a classicism to much of this record, which shines through most vividly on the orchestrated movements of 'Don't Bother Calling', where shades of Thom Yorke and Billie Holiday vibrate like ghosts among Sumney's fragile falsetto. It's in these moments that Aromanticism really connects, and the textbook crescendoes of tracks like 'Lonely World' feel forced in comparison. While Sumney's voice is an acquired taste, especially after 11 tracks, Aromanticism has enough textured understatement to hold its own. – AS
---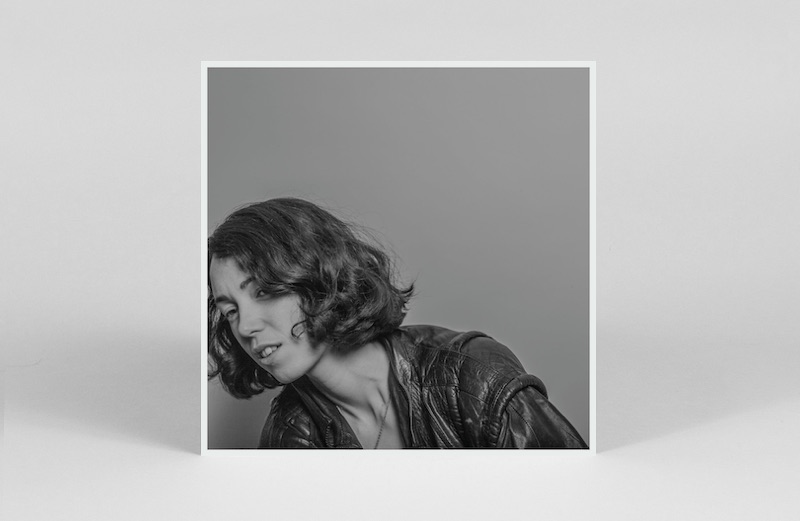 30. Kelly Lee Owens
Kelly Lee Owens
(Smalltown Supersound)
Building on a pair of self released 12″s and a fine four tracker for Norwegian institution Smalltown Supersound, Welsh wonder Kelly Lee Owens made light work of the longer format this year, sticking with Oslo's finest for this self-titled release. Paying little attention to preconceived genre confines, Kelly combines the delicate dream pop of the Cocteaus with the immersive sonics of MBV or JAMC before driving the whole thing home with the rhythmic thrust of America's midwest. Moonlit, moody and saturated with a Lynchian haze, the LP combines subtle synth pop, cerebral techno and sensual electronics into a perfect listen for the post club daze or morning haze. Blessed with a crystalline voice, refreshing approach to production and rare ability to fuse diverse styles into a sound all of her own, this is just the start for this startling talent. – PR
---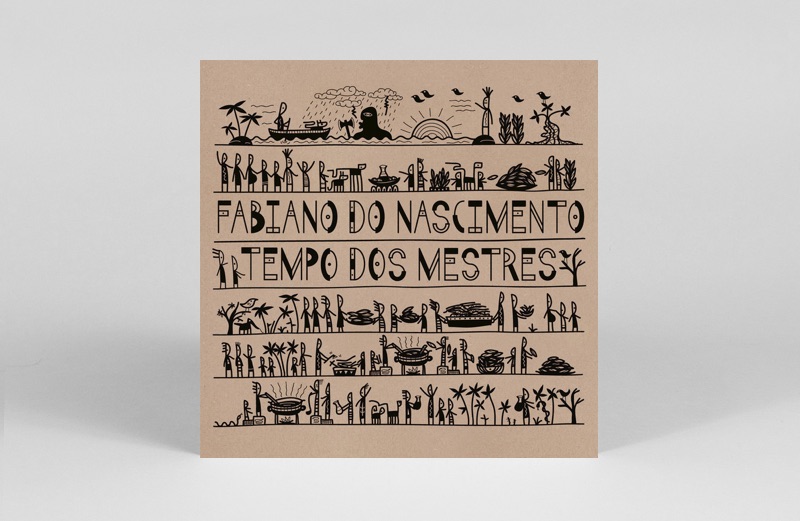 29. Fabiano Do Nascimento
Tempo Dos Mestres
(Now-Again)
The Brazilian guitarist behind one of our favourite albums of 2015, Fabiano Do Nascimento returned to Egon's Now-Again Records to stretch his virtuoso chops on another melancholic, uplifting snapshot of contemporary Afro-Brazil, as passed down from Bahia-born legends like Gilberto Gil & Caetano Veloso. As with his debut, there's so much to fall in love with here, with the gentle rhythmic majesty of tracks like 'Baião' and 'Canto de Xangô' vying with the yearning melodies of 'Oya Nana' for top spot in our affections. A record that combines virtuosic musicianship with proper heart. – AS
---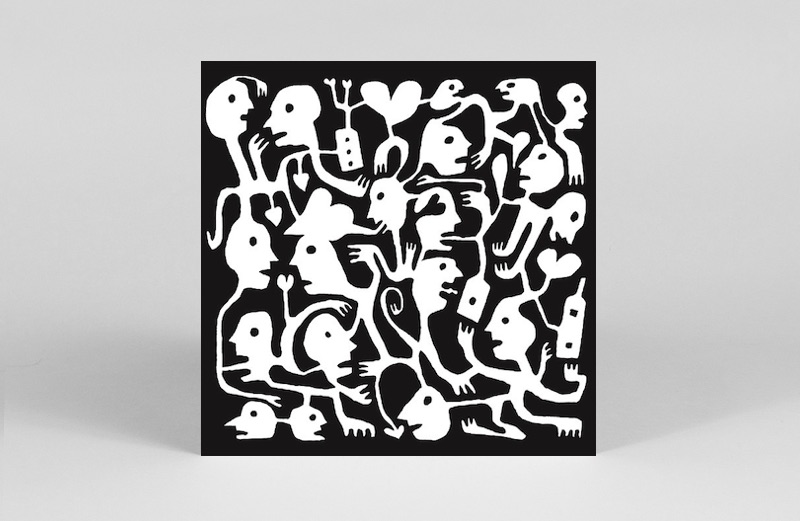 28. Kuniyuki Takahashi
New Wave Project
(Mule Musiq)
While Japanese producer and sound designer Kuniyuki Takahashi's name might be unfamiliar, he's been releasing music under a variety of guises since forming the now disbanded industrial duo DRP in the late '80s. Extremely prolific production history aside, Kuniyuki's bubbly New Wave Project will hopefully bring the producer long overdue recognition, with tracks to suit every whim and fancy including stuttering techno flute (!!) crescendos, rumbling bass face summoning rhythms, freaky theremin witch incantations and beyond. – GH
---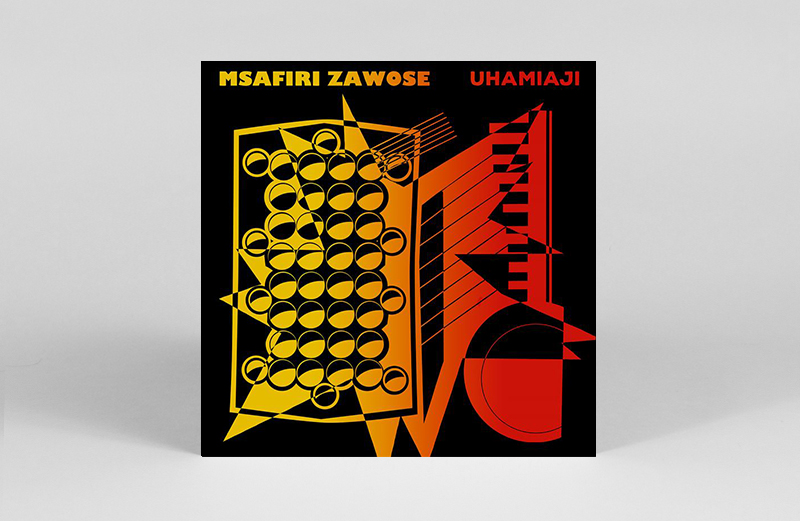 27. Msafiri Zawose
Uhamiaji
(Soundway)
Tanzanian gogo music meets electronics on Msafiri Zawose's Soundway debut. A jack-in-the-box of live-wire instrumentation and lush fx, tracks like 'Nosaga' pop and fizz with slow-mo grace, redolent of Crammed Discs' most adventurous '80s outings, while at the other end of the spectrum 'Kunyemo' rattles with high-octane drums and a Four Tet-esque propensity to bring euphoric syncopation to the dance floor. With a cover design that nods to cult Afro-electro record Noir et Blanc, this should appeal to those on the weirder fringes of the disco and Balearic scenes, bringing the prolific Tanzanian artist to a wider audience for the first time. – AS
---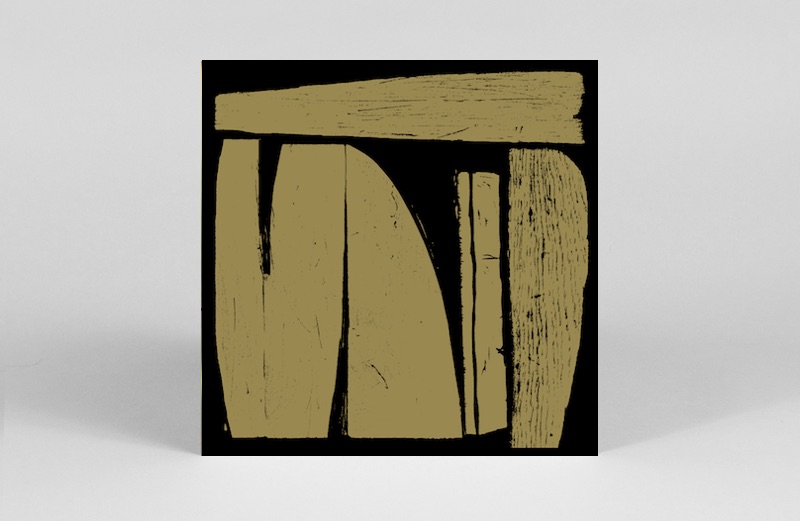 26. Karen Gwyer
Rembo
(Don't Be Afraid)
It's no secret that we're fans of Karen Gwyer's hardware oriented take on techno, and this first LP for Don't Be Afraid is another worthy refinement of her craft. Inspired by her youth in Ann Arbor, Michigan and shaped into being across a steady stream of visceral live shows, Rembo brilliantly translates Gwyer's ear for risk taking in the live arena, and makes many of her contemporaries appear positively unadventurous by comparison. – JH
---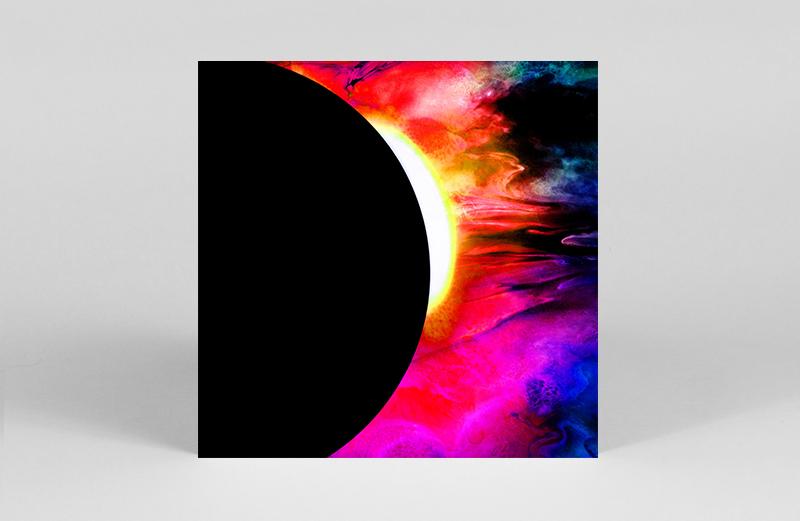 25. Hello Skinny
Watermelon Sun
(Brownswood)
Drummer and producer Tom Skinner returns as Hello Skinny for an album that's as much his own as the result of a series of fruitful collaborative sessions with Peter Zummo – the downtown legend, former Arthur Russell trombonist and Optimo-affiliate with the uncanny knack of bringing the avant-garde into the club. What emerges is an enjoyable album that's just as at home in dubbed-out disco mode ('Mr. P.Z.') as in the echo-laden soundscapes of 'Bluebells'. Throw in a nod to footwork legend DJ Rashad, some Dennis Bovell-esque studio trickery and leftfield spoken word à la John Giorno, and Skinner's ability to synthesize influences into a coherent whole feels all the more impressive. – AS
Hear Tom Skinner discuss the record on our recent radio show here.
---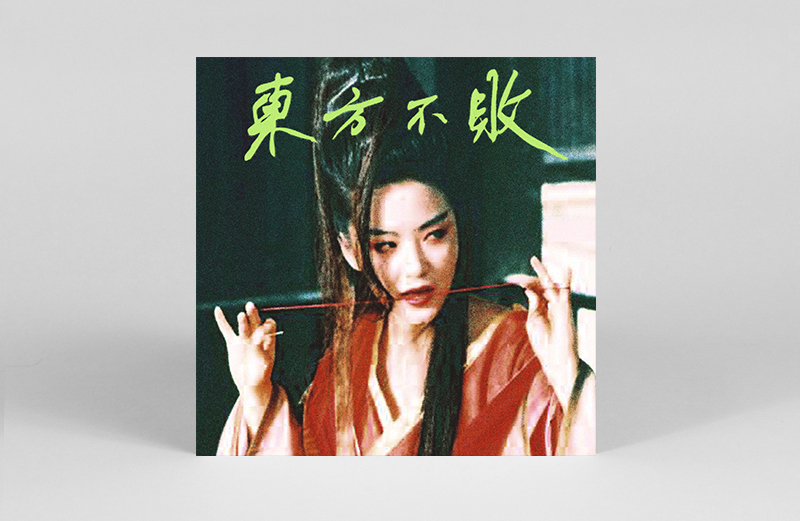 24. Tzusing
東方不敗
(L.I.E.S.)
On his debut 東方不敗, released by Ron Morelli's L.I.E.S. imprint, Malaysian-born, Shanghai-based Tzusing fuses non-Western dance music and reed-instrument like synths with heavy-hitting techno. The result sounds like a dystopian, Chinese sci-fi warrior flick set 300 years from now in a demonic future. Hell-raising, one-of-a-kind, and highly trippy. – GH
---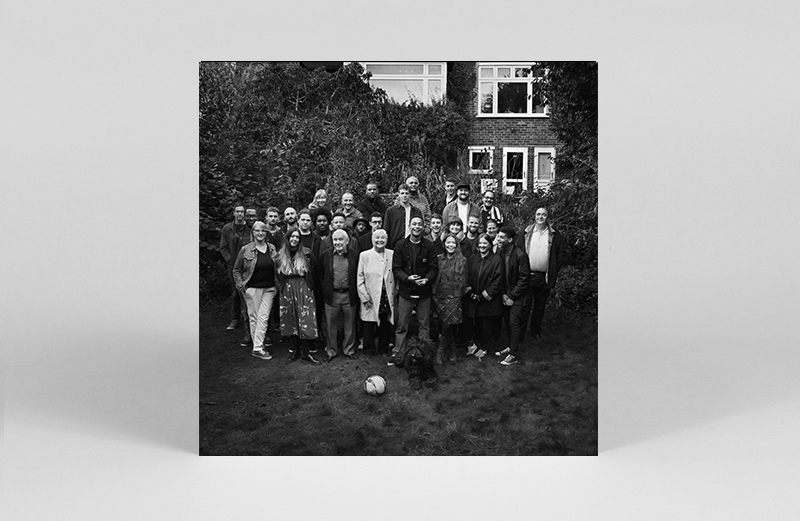 23. Loyle Carner
Yesterday's Gone
(AMF Records // Universal Music)
Rapper Loyle Carner's January debut has been on continual repeat thanks to its casual drawl mixed with jazz, downtempo, soul and gospel. Yesterday's Gone sees Carner deftly tip toeing across cerebral Hieroglyphics Crew-style hip-hop before landing firmly in London, bringing the city's vibrant and diverse music scenes with him as he does. – GH
---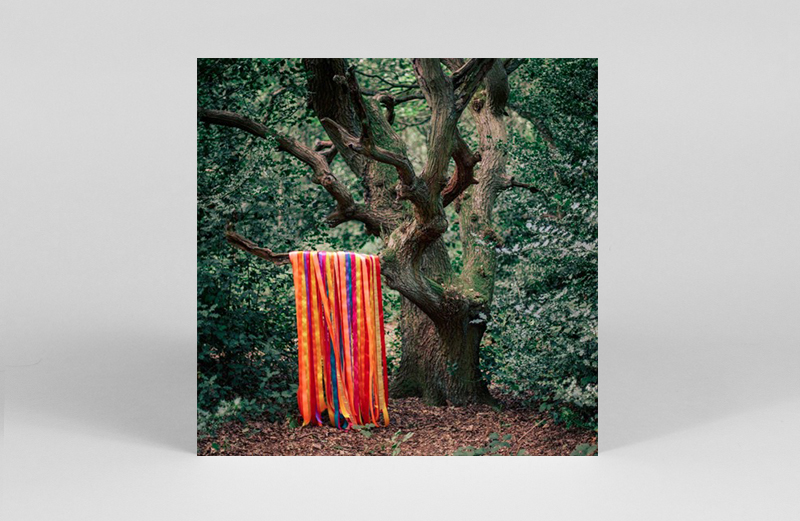 22. James Holden & The Animal Spirits
The Animal Spirits
(Border Community)
Exhilarating stuff from James Holden, who enlisted a gang of long-time collaborators and 'fellow travellers' on an album that was somewhat unfortunately trailed as full of "synth-led folk-trance standards". And yet, while there sure are synths, wisps of folkloric tinkering and pagan incantations, The Animal Spirits finds a truly luscious harmony between the electronic and acoustic beasts of this sonic forest. So detailed and off-kilter in the minutiae, yet so resolved as a whole, it's got just about everything you might want from a woodland, acid-folk, kraut jazz epic: marauding flutes ('Spinning Dance'), raking drone-like sax solos ('Thunder Moon Gathering') and mayfly-esque synth-flights ('The Neverending'). The kind of record that'll make you want to strip down to your undies and dive headfirst and ecstatic into the undergrowth. – AS
---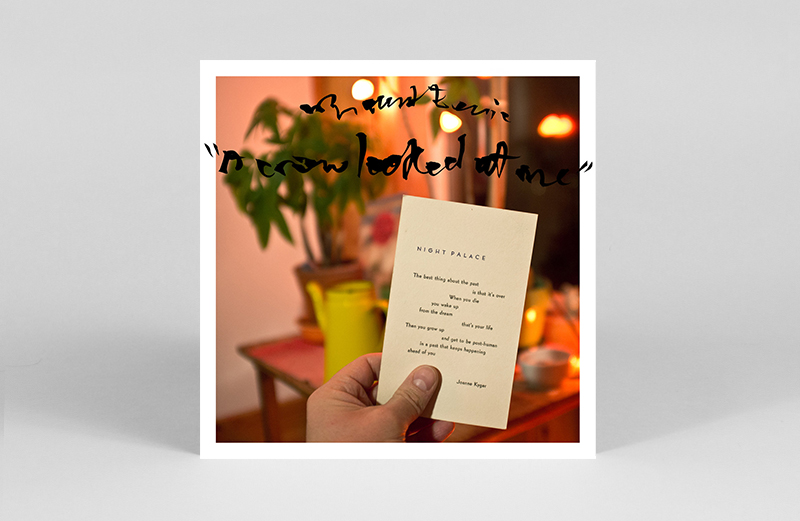 21. Mount Eerie
A Crow Looked At Me
(P.W. Elverum & Sun)
Recorded in the wake of his wife's death following her battle with cancer, Mount Eerie aka Phil Elverum's detailing of what life is now like for him and his infant child is often overwhelmingly difficult to listen to. From the literal scenes – taking out the trash or brushing teeth – to the cerebral ramblings – what kind of existence his daughter will face growing up without a mother – A Crow Looked At Me sometimes feels so unfiltered it veers on cloying. This quality is also why the album is so remarkable in its encapsulation of the inescapable and suffocating fugue of grief that follows the loss of someone you love. – GH
---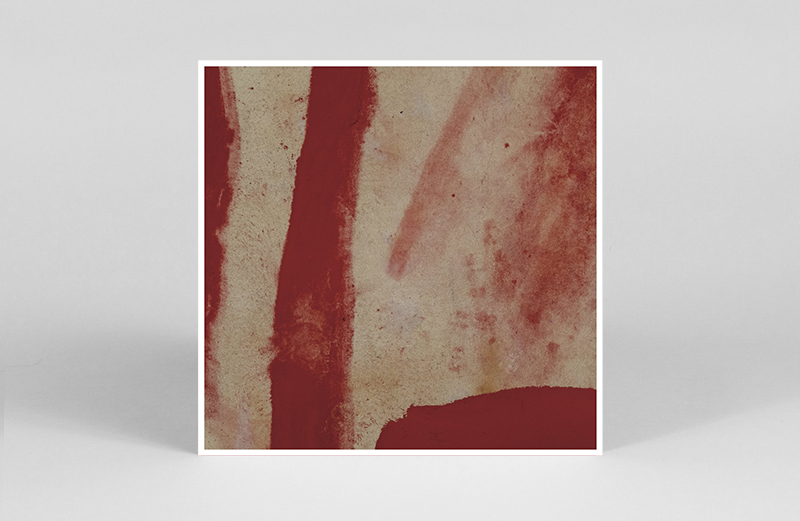 20. Call Super
Arpo
(Houndstooth )
Like many of the fellow albums who grace this list, as well as in Call Super's 'Inkjet' / 'Fluo' collaboration with Beatrice Dillon, which appeared in our favourite 12"s list, Arpo isn't a record that immediately reveals its greatness. Slowly but surely though, these intricately-layered, cosmic jazz excursions and technotronics – delivered from the Milky Way via a pitstop in Berlin – will synchronise into your psyche. – GH
---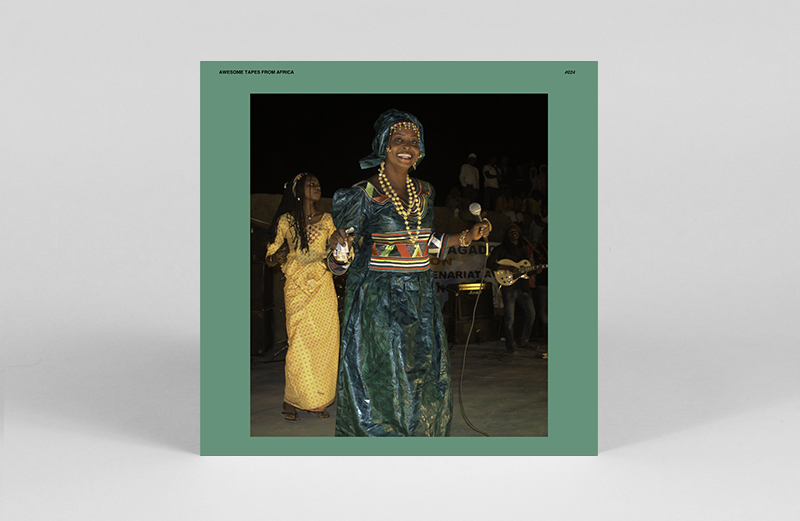 19. Awa Poulo
Poulo Warali
(Awesome Tapes From Africa)
Having notched up 10 years in 2016, Awesome Tapes From Africa kicked off its second decade with a reel of enchanting songs from the Mali-Mauritania border. Unlike many of the label's projects, this release showcases Peulh singer Awa Poulo's newest work, a dexterous pop-folk collection that weaves her enchanting vocals with acoustic flute riffs, shuffling percussion and the odd moment raking guitar distortion. – AS
---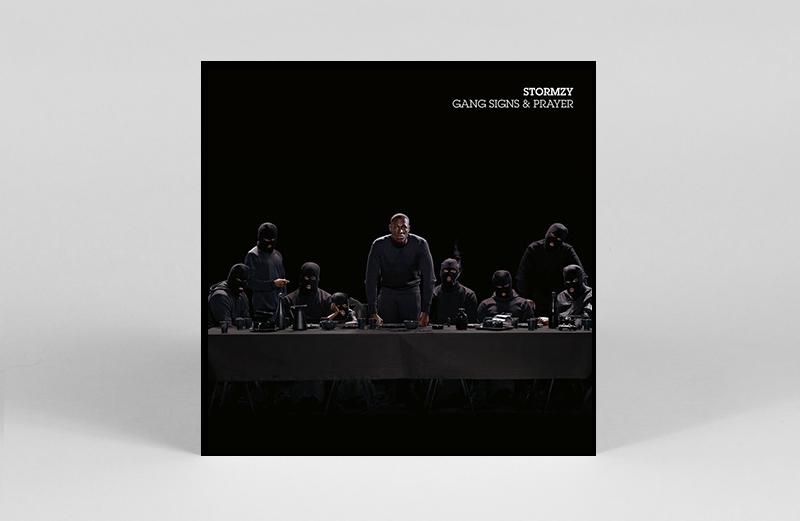 18. Stormzy
Gang Signs & Prayer
(#Merky Records)
Big ups are very much due to Stormzy for serving us the most entertaining album of the year. Yes, there's excellent grime on here. But he also croons! He changes the way the UK pronounces boots into a bueeets-iful new variant! He enlists Ghetts and J Hus for 2017's finest rap smackdown! He even includes a slow jam featuring the best chipmunk backing vocalist we've ever heard. (Technically it's a sped-up NAO sample, but no one needs to know this.) As Stormzy himself proclaims on second to last track 'Shut Up': "if you don't rate (me) shame on you." – GH
---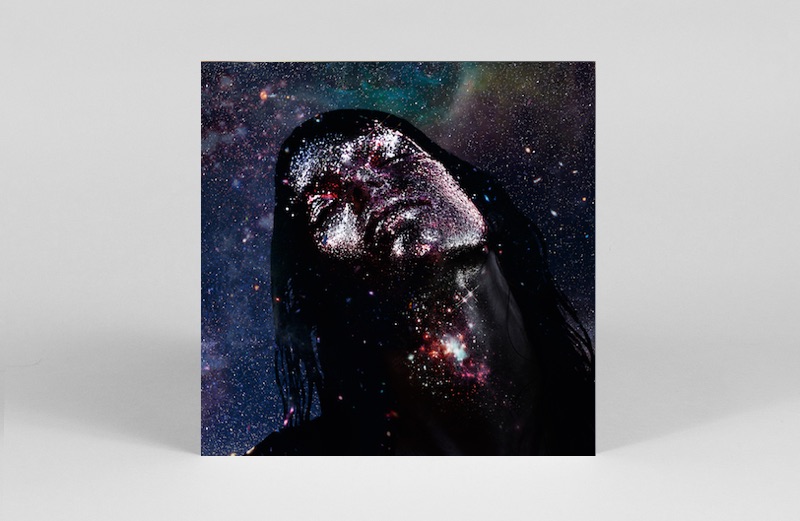 17. Kaitlyn Aurelia Smith
The Kid
(Western Vinyl)
Following up on last year's stunning Ears LP, 2017 saw Kaitlyn Aurelia Smith take yet another leap forward in her electro-acoustic song-craft with The Kid. Re-envisioning the possibilities of pop music at the frontiers of experimentation, with The Kid Smith managed to articulate a vivid and enchanting sound world and further meld both the acoustic and electrical to a will of her own – with her skills on the Buchla music easel finding equal match with her vocal work and visionary compositions throughout. One that rewards repeated listens, these joyous, ambitious and unabashedly blissed-out pieces were a welcome reminder that there are other frequencies out there to tune into. – JH
---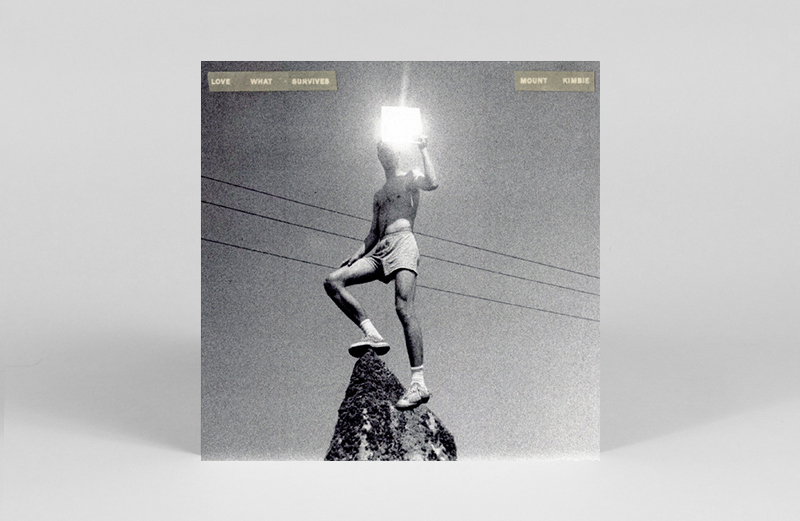 16. Mount Kimbie
Love What Survives
(Warp)
Seven years since Crooks and Lovers, and Mount Kimbie sound like they're finally settling into a new phase, making their peace in the transition from production duo to band. Reunited with James Blake (with whom they shared the post-dubstep limelight at the turn of the decade) for two of the stand-out tracks on Love What Survives, Mount Kimbie settles into a propulsive post-punk stride by the beginning of 'Audition', while the gentle, lilting collab with Micachu is another highlight on an album that reveals itself as more detailed and considered with every listen. – AS
---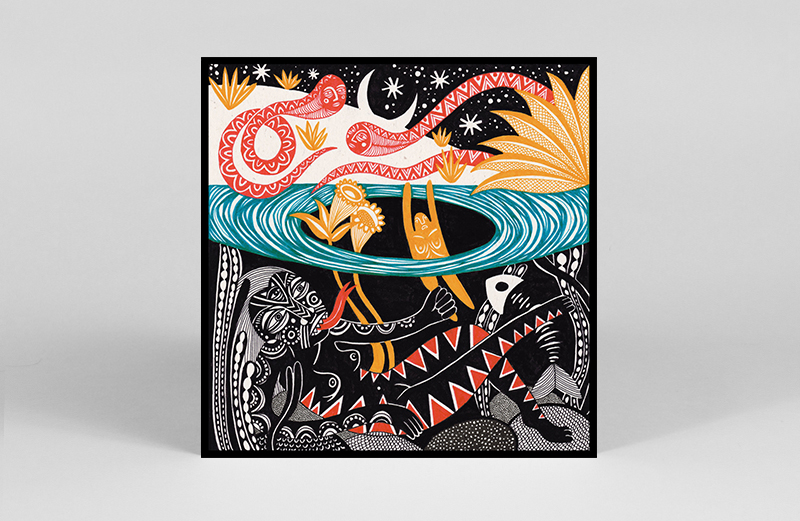 15. Yazz Ahmed
La Saboteuse
(Naim Audio)
Yazz Ahmed's La Saboteuse was one of the great surprises of 2017, a controlled and intricate contemporary jazz record that seamlessly weaves Middle Eastern themes with funk-laced Return To Forever fusion. A record we returned to time and again this year, La Saboteuse adds a mystical depth to the contemporary conversation. For more context, read Yazz Ahmed's urgent editorial on the challenges facing women in jazz today here. – AS
---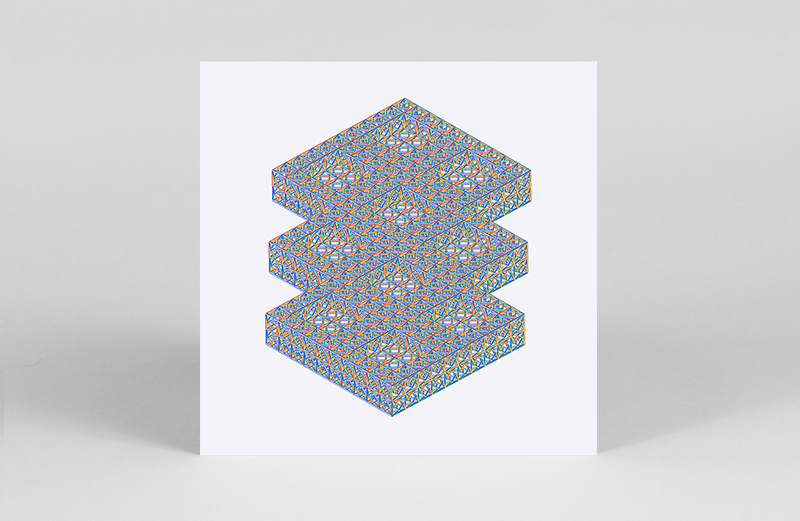 14. Visible Cloaks
Reassemblage
(RVNG Intl.)
Another vintage year from RVNG Intl. means it's particularly difficult to pick one stand-out record. In the end it came down to Visible Cloaks or Greg Fox, whose percussive free-jazz suite The Gradual Progression was an arresting advancement to the legacy of astral elders like Rashied Ali. In the end though, we handed the gong to the Portland duo, whose exploration of high-res ambient tones and Japanese musical influences most resonated with the year of 2017. With guest spots from Motion Graphics, Matt Carlson and cult Japanese act Dip In The Pool's Miyako Koda, Reassemblage was the brittle soundtrack to the late winter and well worth revisiting as it rolls round once more. – AS
---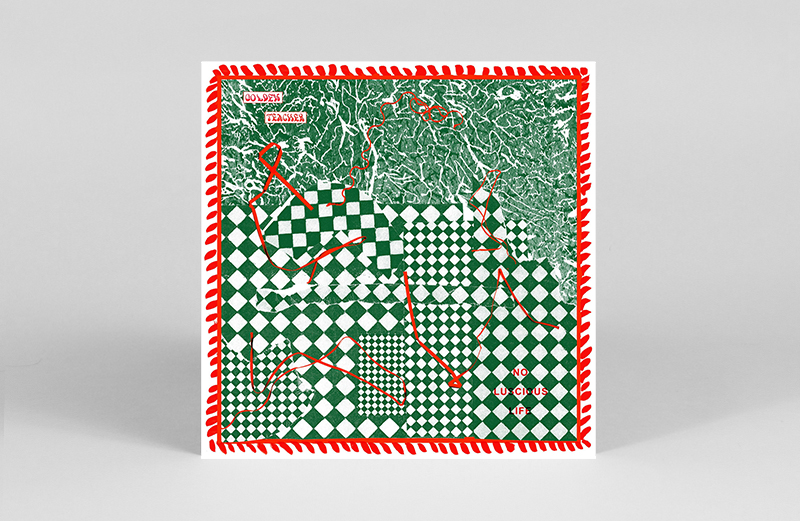 13. Golden Teacher
No Luscious Life
(Golden Teacher Records)
After a string of fine 12″s on Opitmo and Sounds of the Universe, long-time VF favourites Golden Teacher finally have their debut album. The international Glasgow outfit come on like a cosmic sonic explosion of 99 Records, Fela Kuti, Talking Heads, ACR and early DFA records but add their own drop of soul, swing and disco magic. They've got tunes sprinkled in golden glitter and grooves that are wonky on poppers. – CS
Read our recent interview with Golden Teacher here.
---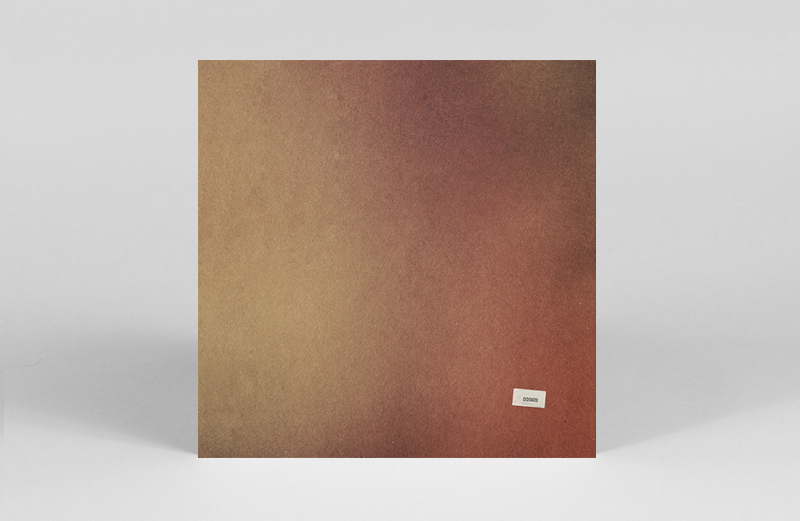 12. Shinichi Atobe
From The Heart, It's A Start, A Work Of Art
(DDS)
Good things come to those who dig is a mantra we fully support. It is also the reason why DDS discovered enigmatic Japanese producer Shinichi Atobe, unearthing a dub plate from the mysterious producer that then sparked a hunt to track him down. A combination of new and unreleased material, From The Heart, It's A Start, A Work Of Art is soulful, exquisitely formed techno and house, able to seamlessly blip and bop across fuller, early Daphni-esque cuts like 'Regret' to the minimal visions of 'First Plate 2' and back again with a maestro's touch. – GH
---
11. J Hus
Common Sense
(Black Butter Records)
J Hus's debut Common Sense was another strutting example of how the UK's rap scene transcended the genre to deliver some of the most exciting music going in 2017. Though he made an appearance on Stormzy's Gang Signs & Prayer, which also made this list, Common Sense came out firmly ahead, thanks to the impressive variety of J Hus' flow coupled with sounds whose influences are flung far and wide. The album mixes more traditional but no less fresh grime hooks alongside RnB, exultant strings and calypso tinkles, dutty wine shimmies, Afro-beat, reggae, and a dash of soul to create a next-level-catchy, sample ride. – GH
---
10. Ryuichi Sakamoto
async
(Milan)
Drawing upon a vast sound palette of piano experimentation, Satie-like motifs, pulsing synth and the ambient and fourth world sounds that Ryuichi Sakamoto has developed over the past four decades, with his 16th solo record his ideas met the influence of Andrei Tarkovsky for an imaginary soundtrack of sorts. Whilst the vinyl became entangled in a 6-month delay, it's now finally with us, and certainly worth the wait, comfortably fitting in amongst some of Sakamoto's finest works. Well worth picking up for hardened fans and newcomers alike. – JH
Listen to Jóhann Jóhannsson pay tribute to Ryuichi Sakamoto in VF Mix 100 earlier this year.
---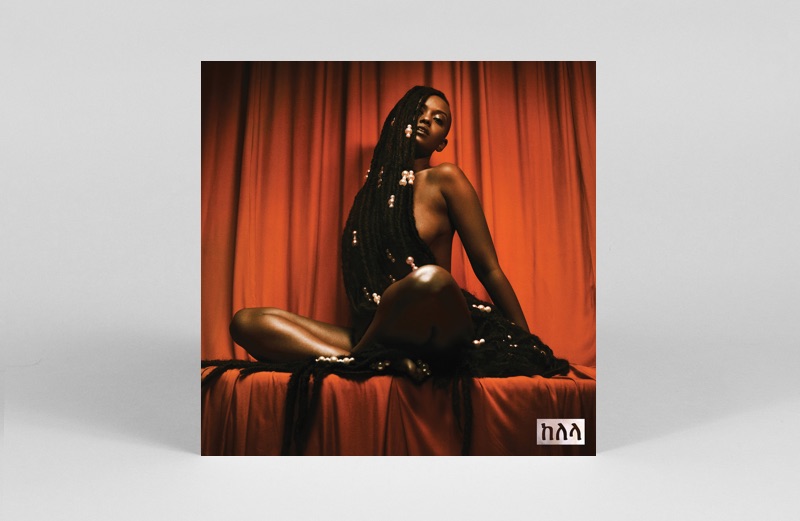 9. Kelela
Take Me Apart
(Warp)
For an artist that's been present at the vanguard of her very own future RnB genre for almost 5 years since the brilliant Cut 4 Me, it's hard to believe Take Me Apart is Kelela's debut LP proper. But where that mixtape was a masterpiece for its radical deconstruction of electronic pop forms, Take Me Apart has taken its time in assembling fully formed, immersive worlds, where love, sex and sadness entwine in minute details that evoke the largest emotions. An album that never lets the tension slacken, tracks like 'Blue Light', 'Frontline' or the title track (produced by Cut 4 Me collaborator Jam City) reflect her meticulous song-writing ability, delivered with conviction and controlled drama. – AS
---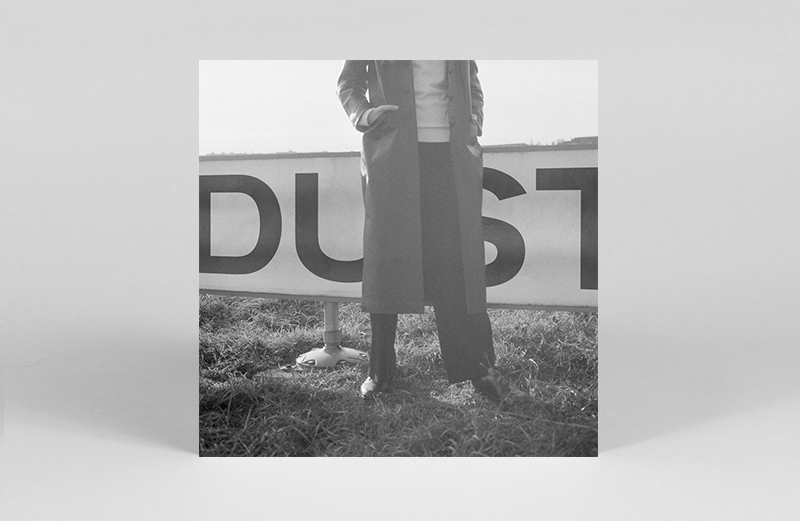 8. Laurel Halo
Dust
(Hyperdub)
This year Laurel Halo followed up 2013's Chance Of Rain for her third and most accomplished album for Hyperdub. Returning in part to her treatment of the human voice from debut LP Quarantine, Dust has an almost virtuoso quality, tip-toeing light-footed across avant-garde incantations ('Arschkreicher'), buoyant pop fragments ('Moontalk') and estranged RnB ('Jelly'). Restless and refusing to settle into pre-defined forms, Dust was one of the most ambitious records of 2017. – AS
---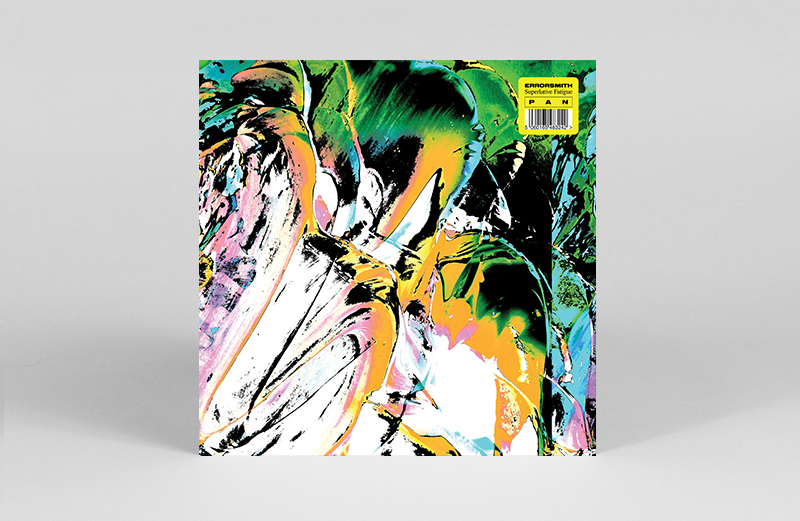 7. Errorsmith
Superlative Fatigue
(PAN)
After a 13 year hiatus, Errorsmith is back, and he's bringing a kaleidoscope of wonderfully weird beat machinations in tow. From robot rap bass opener 'Lightspeed' through the 'Township Funk'-esque title track to the techno skitscatskadoo of 'My Party', Superlative Fatigue is the opposite of tired hyperbolics. It's a formidable and welcome return, sure to fuel booty shakes for many moons to come. – GH
---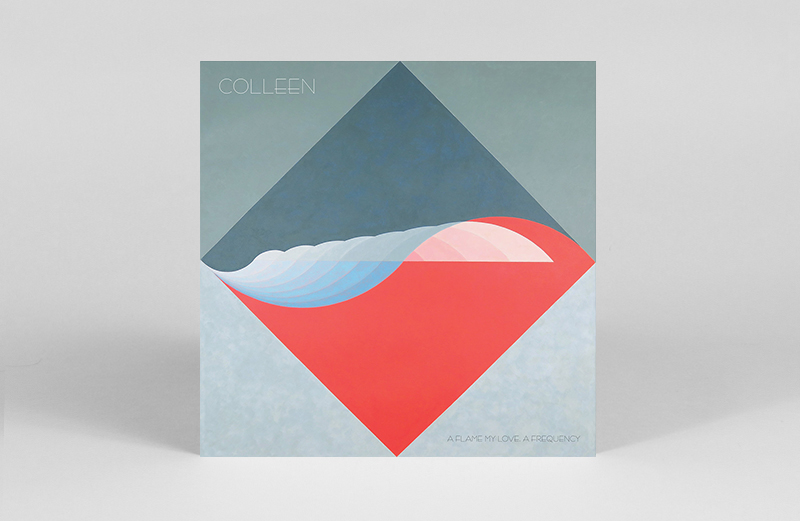 6. Colleen
A Flame My Love, A Frequency
(Thrill Jockey Records)
French multi-instrumentalist Colleen, whose Captain of None came in third on our favourite LPs of 2015 list, ascends to the top once more. This time she's traded in her signature viola da gamba for Moog pedals, and Critter and Guitari synthesisers on A flame My Love, A Frequency. A suite of beautifully delicate electronics, its heart-rending eight-tracks feel like the score to an eighties Studio Ghibli aqua love story you never knew existed. – GH
---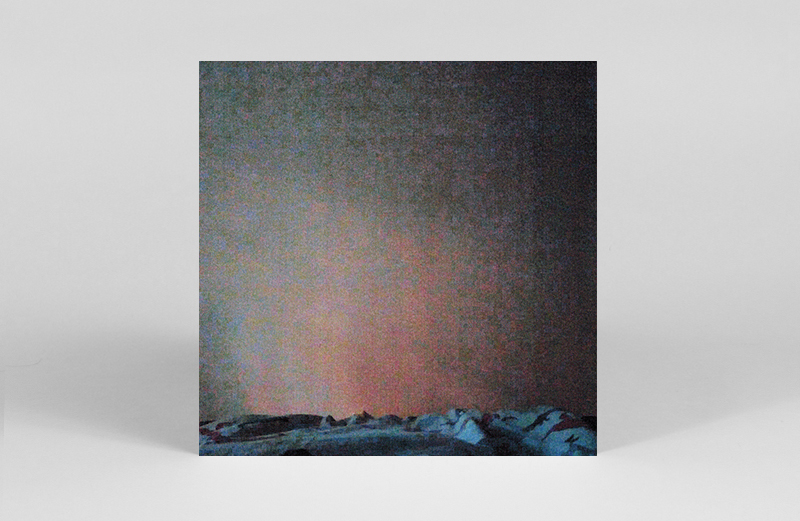 5. Tom Hang
To Be Held In A Non Position
(Tidy Bedroom)
As much as any other on this list, To Be Held In A Non Position is an album that deserves to be listened to the whole way through. Sure, the LP has tracks which could top our favourite 12"s list if released as singles, especially seen in the glittering, celestial builds of 'Everything Is Ending' or the basement ready drum freakouts of 'Love Song For A Hammer'. But dicing the LP up into bite-sized digestibles would defeat the point – in its entirety To Be Held In A Non Position transforms into somethin greater than the sum of its parts.
Captured in a single take during a live performance, the ethereal ambient and drone explorations of Tom Hang (aka Lobster Theremin founder Jimmy Asquith) are sublime in their ability to stretch out a sound or a sample out into strikingly unexpected and emotive realms. For example: a crashing wave becomes pulled apart into a reverberating cymbal loop that assumes its upper echelons to morph into an incandescent wind chime.
That To Be Held In A Non Position culminates a year when Asquith's label released over 30 quality dance records makes it even more impressive. – GH
---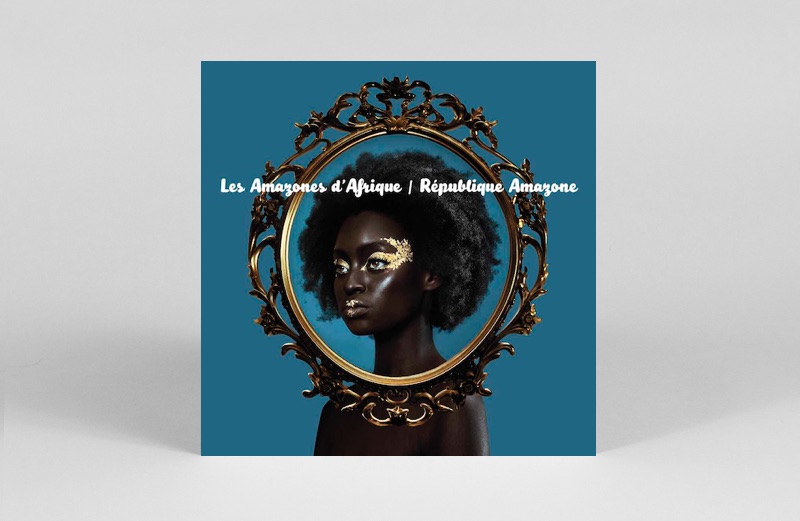 4. Les Amazones D'Afrique
République Amazone
(Real World Records)
Few records blew our socks off on first listen quite like high-octane debut from all-female west African group Les Amazones D'Afrique. In the first instance, République Amazone is a protest record targeting the repression of women both on the continent and around the world – or as they said in a recent interview, "a love letter to men" – and one where the music is as powerful as the message.
Produced by Mbongwana Star affiliate Doctor L (Liam Farrell), it seamlessly crafts a contemporary sound from fragments of the region's griot tradition, and welds them intuitively into syncopated synth-heavy funk and stack-rattling bass music. Quite possibly one of the most under-rated party records of the year, political or otherwise. – AS
---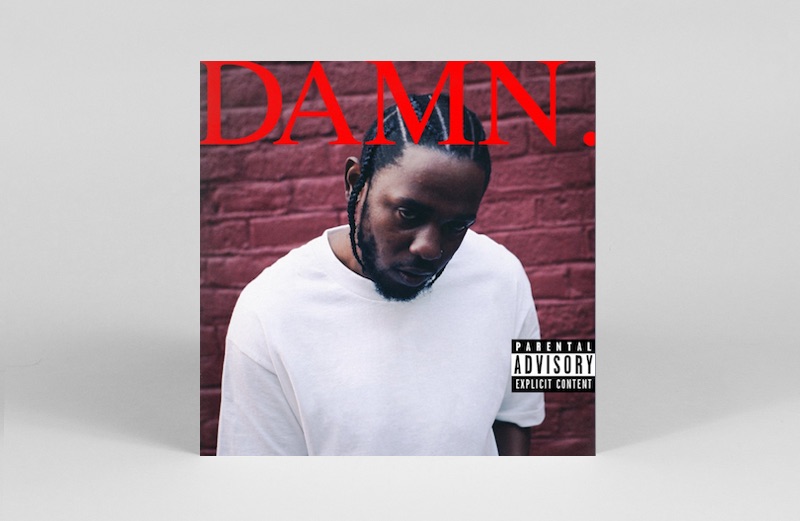 3. Kendrick Lamar
DAMN.
(Top Dawg Entertainment)
Just over 50 years on from Dylan's raucous middle finger at the folk faithful, and Kendrick's gone electric. Though he garnered unwavering acclaim for the heavily politicised To Pimp A Butterfly, the Compton native opted to shun the whole 'voice of the people' tag, swerve the statesmanship, and deliver his most personal and powerful album to date. And while he may be keen to avoid the podium or pedestal, Kendrick certainly makes a statement with DAMN., an LP comprising of fourteen one word tracks (all Caps), concerned with the rapper's history, legacy, and place within contemporary America. The rage which characterised To Pimp A Butterfly remains (most notably on hard hitting hood bangers 'DNA', 'HUMBLE', and 'ELEMENT') but the focus is shifted from societal prejudice to private beef and public criticism. Taking a more reflective stance, Kendrick explores the conflict between the material and spiritual, the connection between satisfaction and sin and the challenge to keep a firm hold on your identity in the face of self doubt.
Musically, DAMN. stands out as Kendrick's most diverse, switching between the optimistic R&B of 'LOYALTY', 'LOVE' and 'GOD', the jazzy hip-hop of 'FEEL' and 'FEAR' and the rowdy trap of 'DNA' and 'HUMBLE'. Elsewhere the psychedelic soul of 'PRIDE' and 'LUST' sounds like an unlikely studio encounter between Connan Mockasin, Sly Stone and Andre 3000, allowing a softly spoken Kendrick to deliver his most melodic verses to date. Lyrically, Kendrick reaffirms his standing as the greatest rapper of all time, tackling innovative rhyme schemes and utilising repetition and release on album stand outs 'FEEL' and 'FEAR', before closing the set with 'DUCKWORTH', the deepest story-song since Slick Rick was the ruler.
If you're looking for a conscious listen to nod along to while you reorganise your collection of in-box sneakers, you're out of luck. This isn't a 'good old days' throwback to the golden age of snapbacks and backpacks, it's an unapologetic embodiment of contemporary hip-hop, with all the production shout outs, A-list guest spots, and genre-blending beats. This is the sound of rap music in 2017, and it's brilliant. – PR
---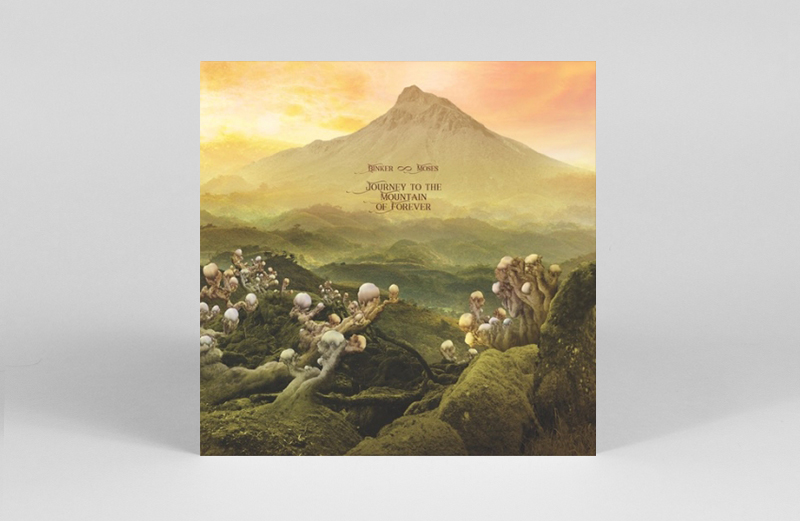 2. Binker & Moses
Journey To The Mountain of Forever
(Gearbox Records
Read Binker Golding's superb guide to listening to John Coltrane and it's clear this talented young saxophonist doesn't take himself too seriously. But sorry mate, nothing excuses the Roger Dean-meets-Game Of Thrones gatefold that houses what is otherwise an extraordinary record from two of London's young jazz innovators.
Heirs to the Coltrane sound (maybe the title could have been toned down too), the pair are just as content to groove in the pocket as soar to revelatory heights, as they do on the superb 'Intoxication From The Jahvmonishi Leaves'. Both powerful and agile, Journey To The Mountain Of Forever is full of deep spiritual improvisations that belie the respective ages of its makers, and our favourite jazz record to emerge in what has been a breakthrough year for this young crop. – AS
Read our recent interview with Moses Boyd here.
---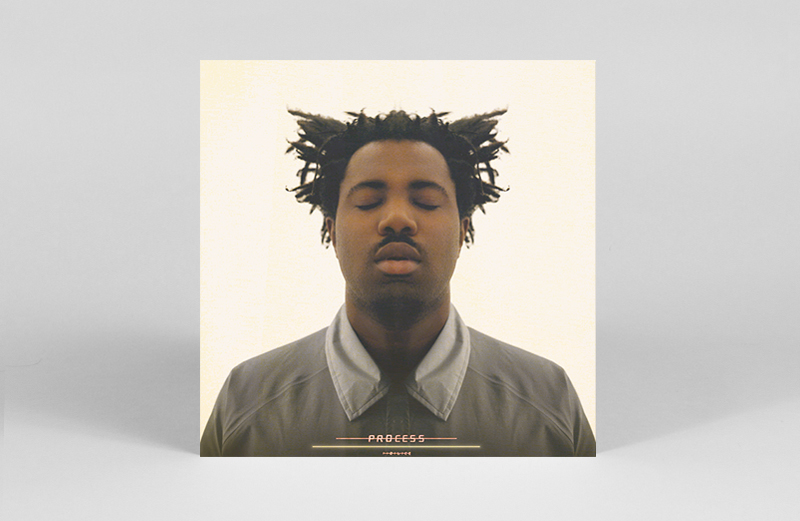 1. Sampha
Process
(Young Turks)
Like many of the greatest romances between music lovers and their favourite albums, the realisation that you are head over heels with Process probably won't hit you on the first, or even the fifth listen.
That's not to say Sampha Sisay's long-awaited debut LP – a subtle and intimate journey following the loss of his mother to cancer – won't affect and surprise you from the start, because it will. Glimmers of his unique brilliance appear the whole way through, from the flip on opener 'Plastic 100°C' about 3 and a half minutes in, to the stripped back tribute '(No One Knows Me) Like the Piano', and the hypnotically catchy snaps of 'Under'.
It is distinctly 'Sampha-esque' that his debut album doesn't shout for your attention, but rather reveals itself slowly. This is a feeling echoed across all of the music he creates, be it as a solo artist or any number of collaborations, from an early SBTRKT guest spot back in 2011, to his work with Solange on our favourite LP of 2016, A Seat At The Table.
Though very much our album of the year in its own right, the other forms that Process took powerfully reaffirmed this sentiment. Joining forces with director Kahlil Joseph, he released a mesmerising film about the album that weaves its audio stems into a visual tapestry – taking you from London to Sierra Leone and back again, illuminating how Sampha's mother's death inspired this heartbreaking love letter from child to parent.
Anyone who caught his live shows also witnessed Sampha breathing a different life into these songs; rare is the performer who can move thousands of people into such a collective state of silenced awe like he can.
After nearly a decade quietly shaping the face of music from the shadows, in 2017 the spotlight well and truly belongs to Sampha. – GH
---
Illustration by Patch D Keyes.