Published on
October 19, 2017
Category
Features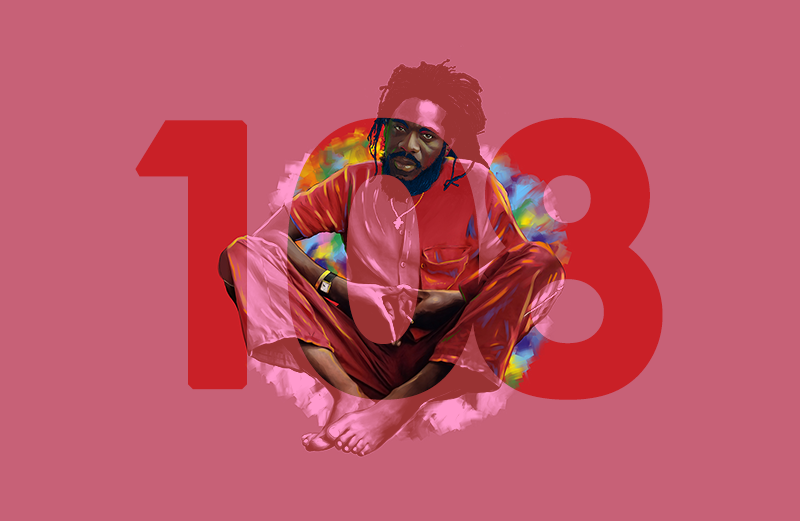 The crown prince of reggae.
Towards the end of 2016, Equiknoxx dropped Bird Sound Power on DDS and shot straight into our top 10 albums of the year. Compiled by Demdike Stare and Jon K, Bird Sound Power collected a selection of warped, dancehall mutations that Kingston duo Gavin "Gavsborg" Blair and Jordan "Time Cow" Chung of Equiknoxx had developed in the preceding seven or eight years.
From the punchy to the wild, from IDM-derived to trill birdsong flourishes, it presented a revitalised sound for a genre that has always drawn from many sources. In a similar vein, Time Cow has recently released a split 7″ on Interference Pattern, the new label of LCD Soundsystem's Tyler Pope. And that's why we're here.
To mark the release, he's put together a 45-minute homage to legendary dancehall musician Dennis Brown. Brown himself needs little introduction, but with over 75 albums to his name, consider this as concise a primer as you're likely to need.
---
Tracklist:
Concentration
Vineyard
A Cup of Tea
Their Own Way Pt.2
Have No Fear
Deliverance Will Come
Let Love In
Love and Hate
Created by the Father
Too Much Informers
Man Next Door
Yagga Yagga
Life's Worth Living
Life Goes In Circles
I am the Conqueror
Ghetto Girl
You Are My Sunshine
Stick By Me
Change Your Style
The Song My Mother Used To Sing
Pretend You Are Happy
I'm Coming Home
Time Cow / Tyler & MAndre – Interference Pattern 003 is out now on 7″. Get yours here.