This year's must-hear reissues, retrospectives and compilations.
Since our first end of year rundown five years ago, reissues have played an increasingly important role in helping us tell the story of the year on vinyl, and 2017 was no different.
Such is the proliferation of labels and scenes represented by contemporary reissues, it's hard to imagine a time when we didn't have instant and direct access to all the '70s East African psych-funk, sci-fi dub or Germano-tropical drum tracks our hearts desired.
But as a result, sifting through these superb collections of music – whether reissued in their entirety from hard-to-come by originals, or assembled into new compilations – has never been harder.
A realm where music has become truly global, these reissues have also been instrumental in shaping some of our favourite new albums of 2017, whether through the proliferation of Japanese ambient electronics, or spiritual jazz masterpieces now more available than ever.
That said, our idea of a brilliant reissue is one goes beyond re-enforcing notions of canonical greatness to add something new to the conversation. This is music that contributes to the sum of human understanding around our collective musical heritage, breaking down borders or genres in whatever form they are manifested along the way.
You may have also noticed that we've changed the emphasis of our lists this year, away from the tired, arbitrary and frankly over-used 'best', to the more openly subjective 'favourite'. We believe this more accurately reflects the fact that these rundowns are essentially recommendations of what we've enjoyed most this year, as selected by our weekly contributors Patrick Ryder, James Hammond and Chris Summers, alongside VF's editorial team, Gabriela Helfet and Anton Spice.
What were your favourites this year? Let us know in the comments below.
See the rest of our 2017 review:
Our 50 favourite albums of 2017
Our 20 favourite 12″s of 2017
Our 10 favourite 7″s of 2017
Our 12 favourite reissue singles of 2017
---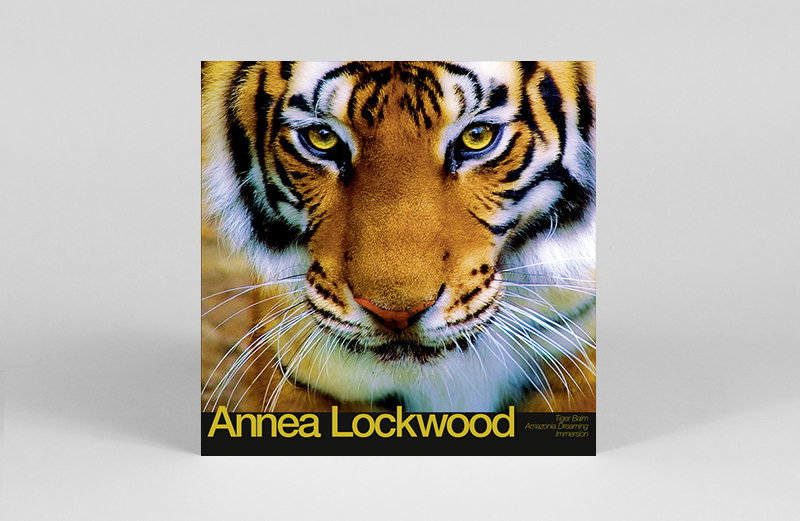 30. Annea Lockwood
Tiger Balm / Amazonia Dreaming / Immersion
(Black Truffle)
An aural oddity for the deep listeners out there, Tiger Balm is a little heard marvel from Annea Lockwood that takes a range of samples and feline sounds into heightened realms. Originally released as a 10" vinyl companion to an avant-garde magazine back in 1970, here Black Truffle records did a fine job of giving it a full LP release along with a couple of similarly adventurous and previously unreleased tracks from the New Zealander. – JH
---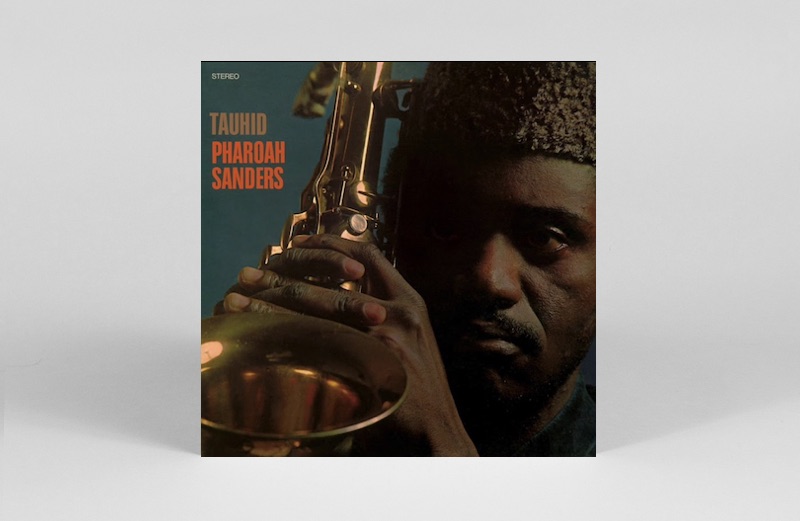 29. Pharoah Sanders
Tauhid
(Anthology)
It's been a big year for the jazz titan. Alongside Alice Coltrane, Sanders has emerged as one of the elders of the spiritual jazz form influencing musicians across the board in 2017. It was particularly timely then that, alongside a major European tour, three of Sanders' most sought after Impulse! releases were reissued by Anthology. While Jewels of Thought and Summun Bukmun Umyun – Deaf Dumb Blind are similarly crucial, we've gone for Tauhid as the pick of the three, the lilting melodies of the middle and far east heard on 'Japan' and the iconic 'Upper Egypt & Lower Egypt', which transcends the spiritual avant-garde across seventeen exultant minutes and is up there with his most definitive recordings. – AS
---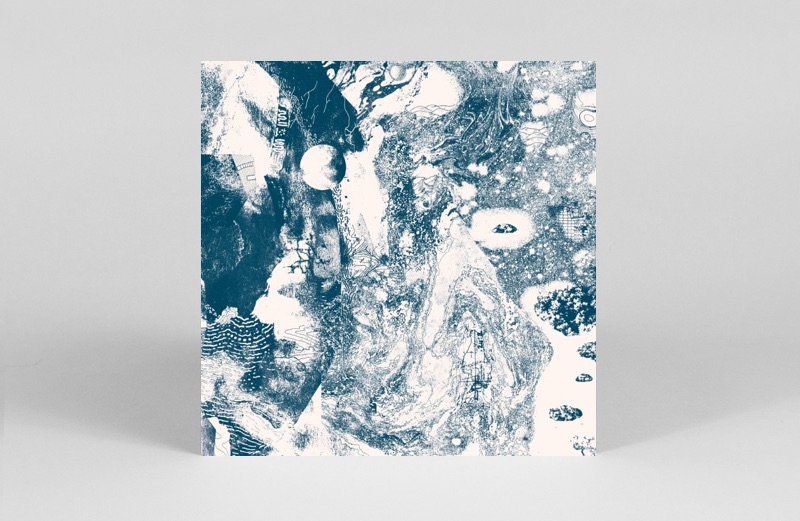 28. Various Artists
Miracle Steps (Music From The Fourth World 1983 – 2017)
(Optimo Music)
Of the wealth of Fourth World-leaning reissues in 2017, we've opted to include this compilation as the most comprehensive guide for those looking to explore the music in more depth. Let JD Twitch and Fergus Clark be your guides to the global ambient realms of the Fourth World as coined by Jon Hassell in the early '80s, as Miracle Steps takes in music from Jorge Reyes, O Yuki Conjugate, Ariel Kalma and Hassell himself, all of whom saw complete records reissued this year. United by a desire to transcend generic and geographical boundaries in pursuit of an ineffable electro-acoustic sound, the music on Miracle Steps is a sure-footed primer to an amorphous form from a label close to our hearts here at VF. – AS
---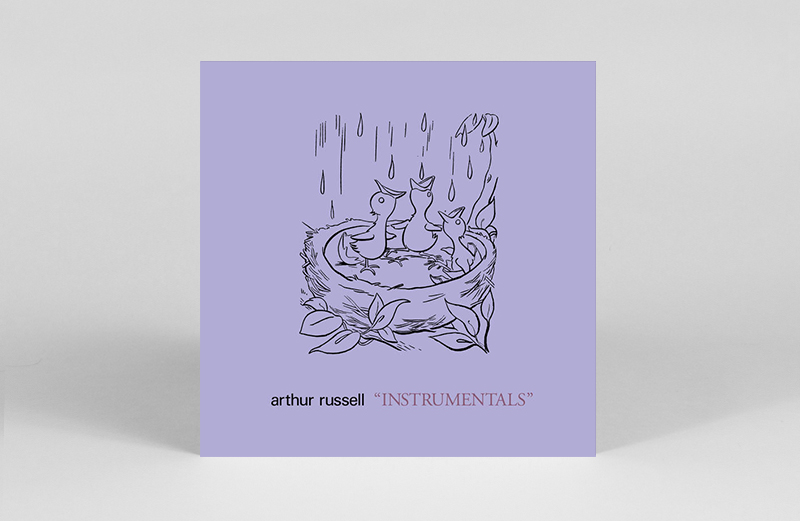 27. Arthur Russell
Instrumentals
(AUDIKA)
Before Arthur Russell transformed the sound of NYC's disco-loving underground, he made a pit stop in Northern California, immersing himself in Indian classical composition and western orchestral music. Instrumentals is a product of these audio road trippings, which also mixes in Russell's fascinations with pop and easy listening music of the time, remastered into stunning form. With rare tracks on the flip, the album is a stirring view into another side of a unique and varied output that's still being discovered. – GH
---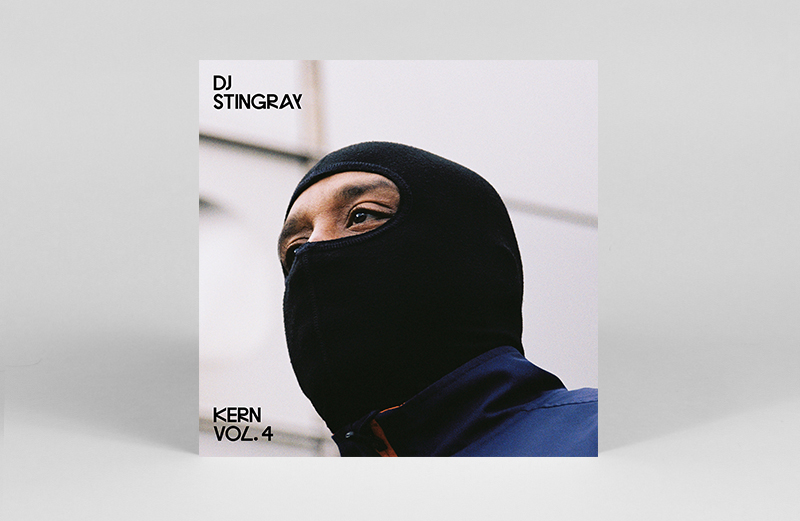 26. DJ Stingray
Kern Volume 4
(Tresor)
DJ Stingray aka Sherard Ingram has shunned the limelight for the duration of his 30 year career, donning a trademark balaclava since becoming Drexciya's tour DJ, and preferring to let his releases and sets do the talking. Following up on the excellent Psyops For Dummies + Purge EP in 2016, Ingram turns to the latter in his Kern Volume 4 mix for Berlin club Tresor's label. Eight of the mix's mind-numbing, warp-speed selects feature on the 2×12″ comp, including one from his own NRSB-11 group. Alone and together, they show off why his recent resurgence is so well-deserved, and why it's once again becoming nigh on impossible for someone as electrically talented as Ingram to maintain a low profile for much longer. – GH
---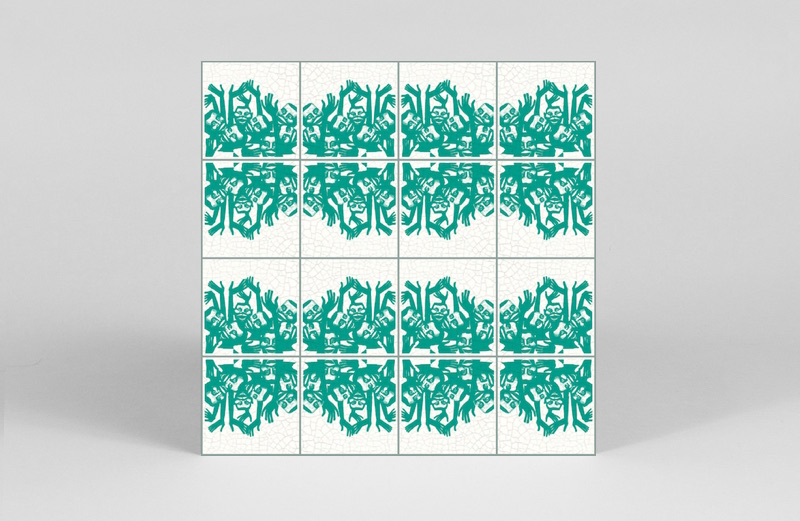 25. Various Artists
Spiritual Jazz 7: Islam
(Jazzman)
Having traversed the many iterations of so-called spiritual jazz in this peerless series, Jazzman alight on arguably the most eye-opening of the lot, making explicit the significant influence that Islam had on jazz musicians from as early as the '50s. Rather than look to the Arab nations, Jazzman explores how musicians like Yusef Lateef, Ahmed Abdul-Malik and others brought their faith into the homes of mid-century America, weaving eastern scales, rhythms and modes into US jazz, just as its teachings had influenced the likes of Malcolm X and Muhammad Ali in the fight for Civil Rights. Seek out Ritual Trio's 'Africanos/Latinos' for a sense of that hybrid cultural exchange in a compilation that will open ears to artists even dedicated followers of the music are unlikely to have heard of before. – AS
---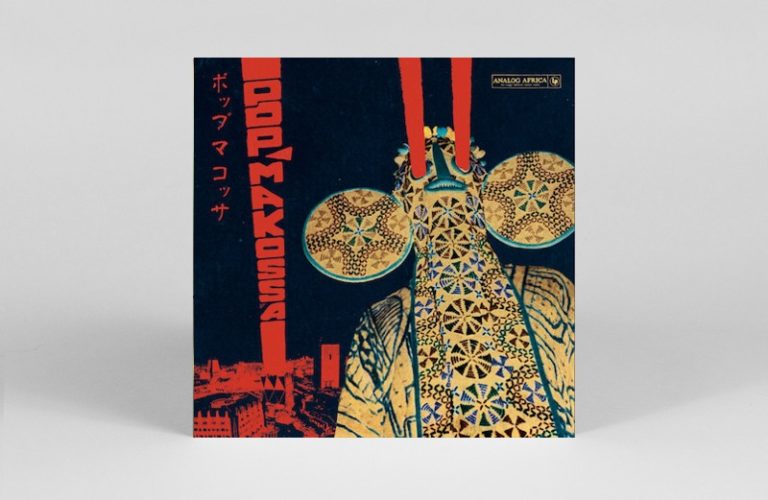 24. Various Artists
Pop Makossa: The Invasive Dance Beat Of Cameroon 1976-84
(Analog Africa)
Analog Africa continued their very own brand of game-changing compilations with a pure fire survey of the eight year period where funk and disco invaded Cameroon's Makossa style. Pinned down by a rubbery bass line and crisp drums, tracks like 'Yaoundé Girls' and 'Ngon Engap' fizz with a trance-inducing boogie groove, while others – particularly Pasteur Lappé's extraordinary 'Sanaga Calypso' – drop into almost avant-pop territory, speaking to the country's hugely varied and fertile scene. Like last year's unmissable Space Echo voyage, the artwork and full package is top of the line once more. – AS
---
23. John Frusciante
Niandra LaDes and Usually Just a T-Shirt
(Superior Viaduct)
If Mount Eerie's 2017 album A Crow Looked At Me feels like an uncomfortably voyeuristic exposition of grief, then John Frusciante's 1994 solo LP has a similarly unsettling quality. Recorded at home on a four-track during his final years with Red Hot Chili Peppers, this strange double LP is both graphic and oblique in its musings, raw to the point of discomfort, and an alarming portrait of an artist on the verge of spiralling out of control. Whether or not Frusciante was strung out on heroin during the recording process is neither here nor there – reports back up both sides – as the songs themselves express a sort of sub-conscious trauma so direct and unmediated that its moments of shining beauty cut straight to the bone. Look out for Superior Viaduct's reissue of John & Alice Coltrane's Cosmic Music too, with one half of the spiritual jazz duo featuring much higher in this list. – AS
---
22. Various Artists
Even A Tree Can Shed Tears
(Light In The Attic)
The first instalment of Light In The Attic's reissue series that uncovers Japan's vast heritage of music, Even a Tree Can Shed Tears delves into folk and rock songs from its angura (underground) movement of the late '60s and early '70s. Traversing blues, bedroom beatnik stylings and even protest music, the collection showcases more familiar names like Happy End, YMO's Haruomi Hosono and Maki Asakawa alongside unknown but equally worthy artists. A majestic, 19-song guide to this little-known Nippon guitar scene. – GH
---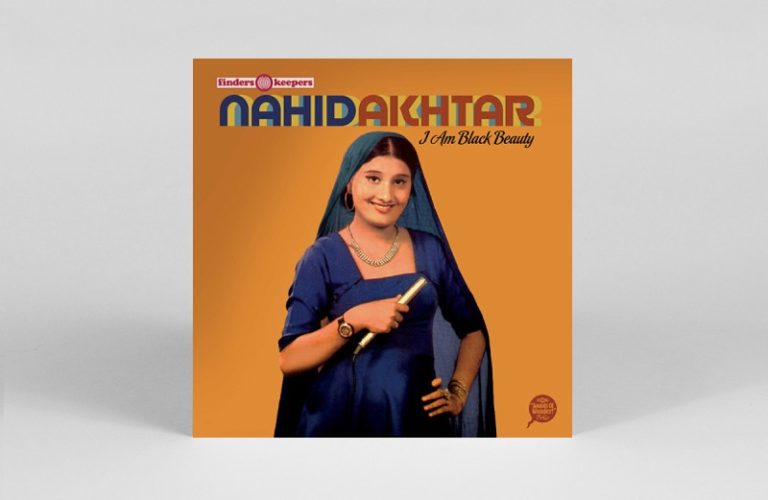 21. Nahid Akhtar
I Am Black Beauty
(Finders Keepers)
Phwoar! Was it the pseudo-seductive cry of 'Come here naughty boy', the warbling cosmic synths of 'Aesi Chalo Na', the calypso-slide guitar-accordion medley at the start of 'I Am Black Beauty' or the moment 'Good News For You' lapses into the James Bond theme, that first caught our attention? Just a few tracks in and unable to make head or tail of what came before, it probably doesn't really matter, because every single track of this collection is wilder than the last. Another off the wall find from the Finders Keepers crew that dives head first into the technicolour majesty of short-lived Lollywood star Nahid Akhtar. On paper I Am Black Beauty is a snapshot of Lahore's late '70s cinematic world, in practice though it is so, so much more. – AS
---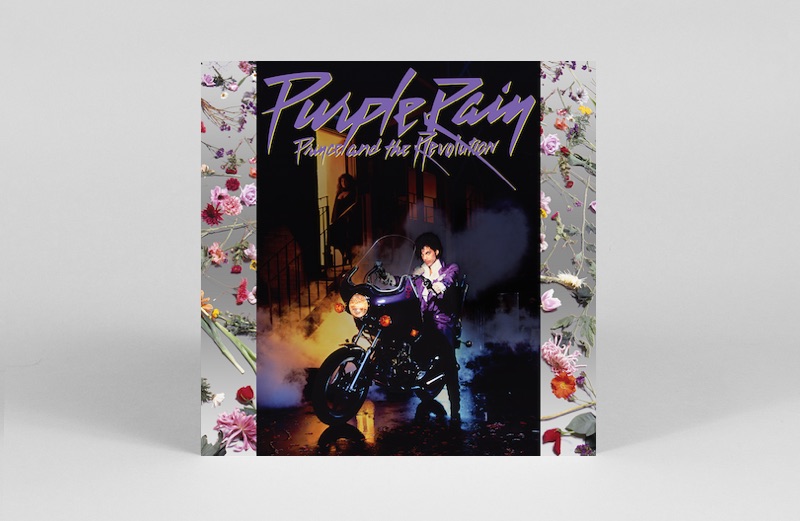 20. Prince
Purple Rain
(Warner Bros. Records)
Listen / Buy
It's still pretty hard to explain how amazing this album is, and although the original version is fairly available, this year saw the release of an expanded edition that included six unheard tracks from Prince's storied vaults. Adding to the narrative and the myth around this classic release, this one is based on the Paisley Park remaster and features a 1983 solo version of 'Possessed', a studio version of 'Electric Intercourse,' a longer version of 'Father's Song,' which only appeared in snippet-form in the album's film, a full 10-minute version of 'We Can Fuck,' and a finished version of 'Katrina's Paper Dolls,' previously only available in demo form. Needless to say, every song is an anthem and album that has 'The Beautiful Ones' and 'Darling Nikki' is always going to be alright by us. – CS
---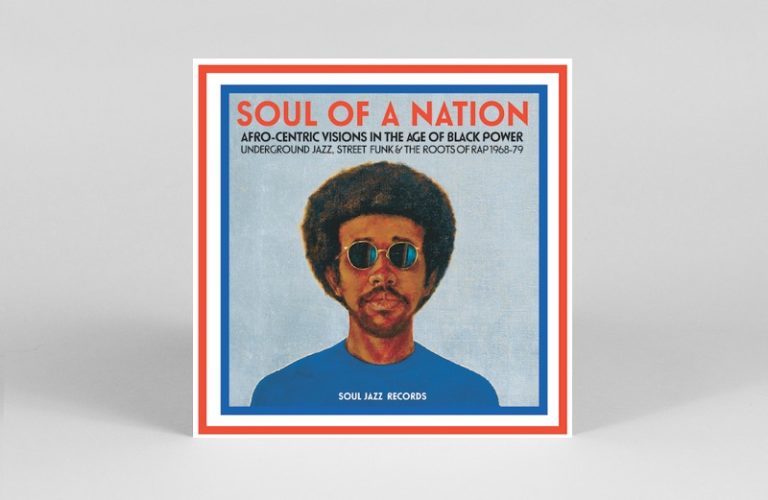 19. Various Artists
Soul of A Nation – Afro-Centric Visions in the Age of Black Power: Underground Jazz, Street Funk & The Roots of Rap 1964-79
(Soul Jazz)
If we had one criticism of Tate Modern's ambitious Soul Of A Nation exhibition this year, it was that more was not made of how music and art converged in the Civil Rights movement in the United States. In the end, that connection between black artists and musicians was left to this compilation by Soul Jazz, who tapped a vein similar to that on their Freedom, Rhythm, Sound comp of a few years ago to weave together themes of spirituality, the avant-garde, protest and a re-awakening of African consciousness in the music of the era. Whether heard in Gil Scott-Heron's rallying 'The Revolution Will Not Be Televised', Roy Ayers' 'Red, Black and Green' or the jazz-funk explorations of independent Detroit collective Tribe, the compilation is a crucial companion to one of the year's important and ground-breaking exhibitions.
---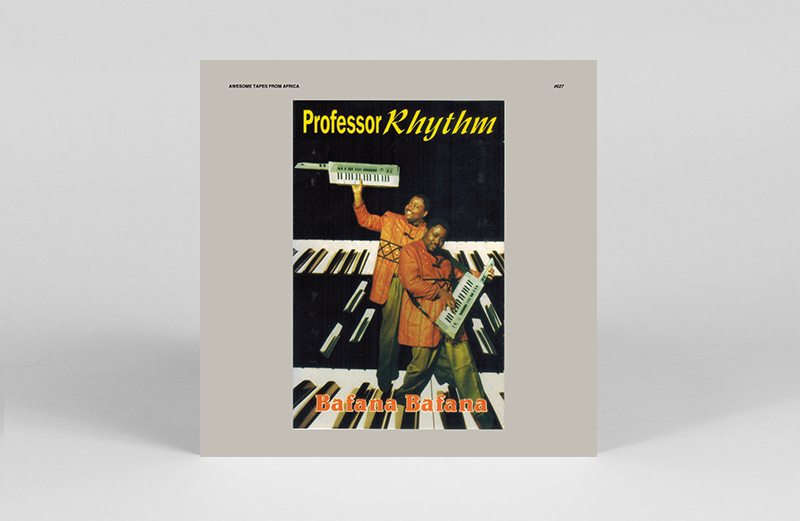 18. Professor Rhythm
Bafana Bafana
(Awesome Tapes From Africa )
As it celebrated ten years of deep digging, Awesome Tapes From Africa released stellar albums new and old, including Awa Poulo's Poulo Warali, one of our favourite albums of 2017. On the reissues front, AFTA stepped foot in the Rainbow Nation to unearth Professor Rhythm and his Bafana Bafana LP, boogie keytar and all. A South African spin on '90s Chicago house that's as quirky, funky and dance floor ready as its album cover glamour photo suggests. – GH
---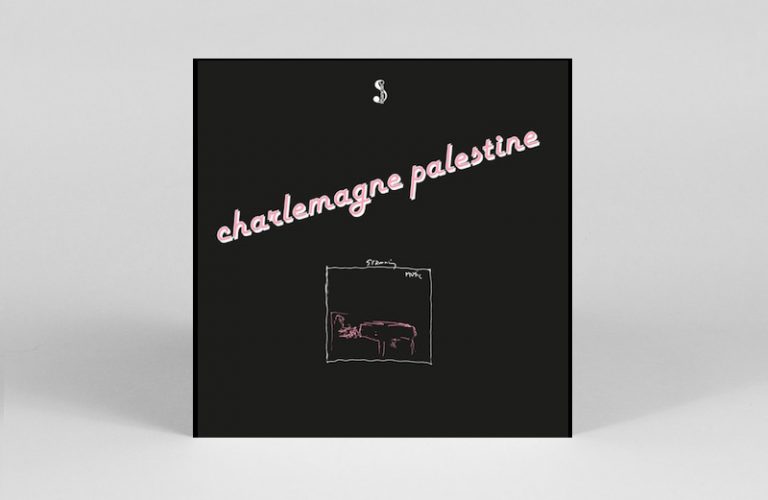 17. Charlemagne Palestine
Strumming Music
(Les Series Shandar)
The Shandar label put out a host of remarkable works within the loose realms of free jazz, adventurous music and minimalism in the 1970s, and back in April we had the third installment of Aguirre records' inspired idea to reissue some of those very hard to find original LPs on vinyl. Charlemagne Palestine's body of work has involved all manner of sound making objects, from church bells to brandy glasses, but it's with the Bossendorfer grand piano that his search for the "golden sound", found remarkable expression, and Strumming Music is a masterpiece of this approach. Keeping the notes played to a minimum, this is an exposition in the power of overtones and harmonics as Palestine's techniques conjures a swell of gorgeous sonorities.
---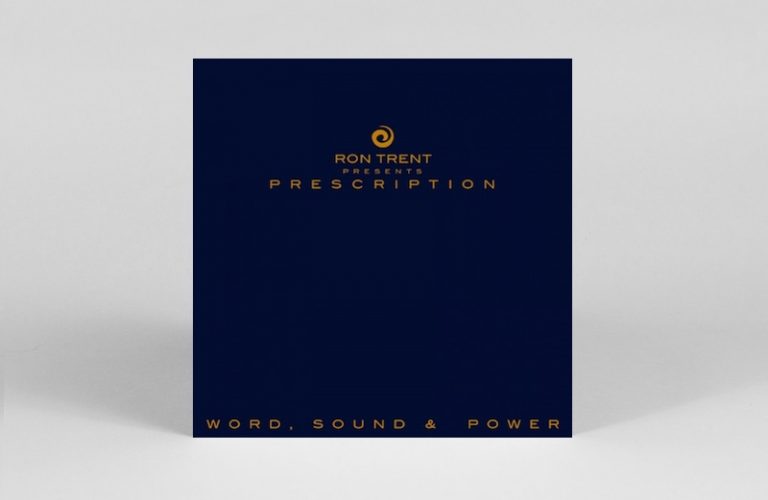 16. Ron Trent
Prescription: Word, Sound & Power
(Rush Hour)
You can always count on Rush Hour to do things right, and this six LP box set gives you all the Ron Trent you could ever wish for in one beautifully presented collection. A true master of his craft, the Chicago producer bossed the deep house scene in the nineties, co-founding Prescription to provide the DJs and dancers with something spiritual and slamming for late in the session. Prescription quickly became a by-word for the finest quality house music, and this 24 track set delivers all the must have moments from one of the greatest labels of all time. With a handful of other note-worthy releases (not to mention the reissue of Senyaka's kwaito synth-funk 12" Bayanyonyoba), their Ron Trent box was fitting way for the Amsterdam institution to celebrate 20 years in 2017. – PR
---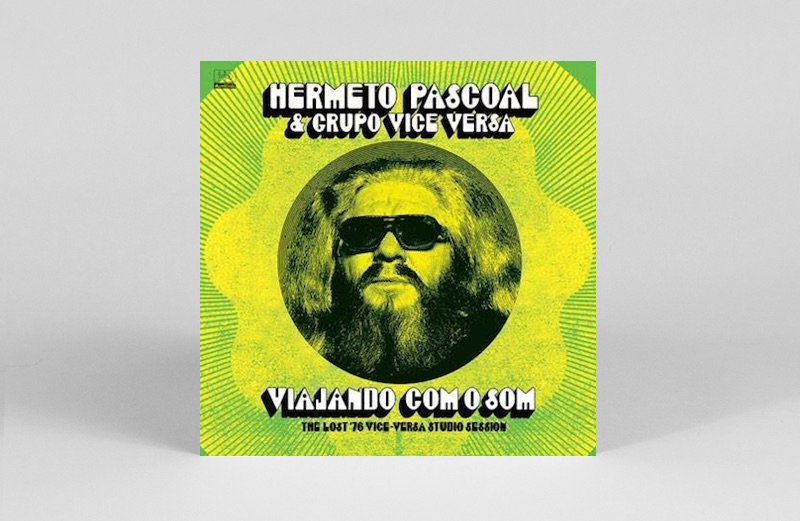 15. Hermeto Pascoal & Grupo Vice Versa
Viajando Com O Som (the lost '76 Vice Versa Studio Sessions)
(Far Out Recordings)
To put it in some kind of perspective, the discovery, restoration and release of this lost session by Brazilian jazz and fusion legend Hermeto Pascoal is pretty much tantamount to discovering Miles Davis' In A Silent Way in a closet decades after Bitches Brew. Recorded in the year before his game-changing Brazilian fusion album Slaves Mass, Viajando Com O Som captures the grizzly virtuoso, multi-instrumentalist and composer – dubbed by Davis himself as the "most impressive musician in the world" – at his height. While the wigged-out 26-minute jamboree 'Casinha Pequenina' is the centre piece, there's so much to love about the two-day sessions captured here. By the time opener 'Dança Do Paje' slides effortlessly from spacious rainforest flutes to a carnivalesque jazz-funk groover, you'll be hooked. – AS
---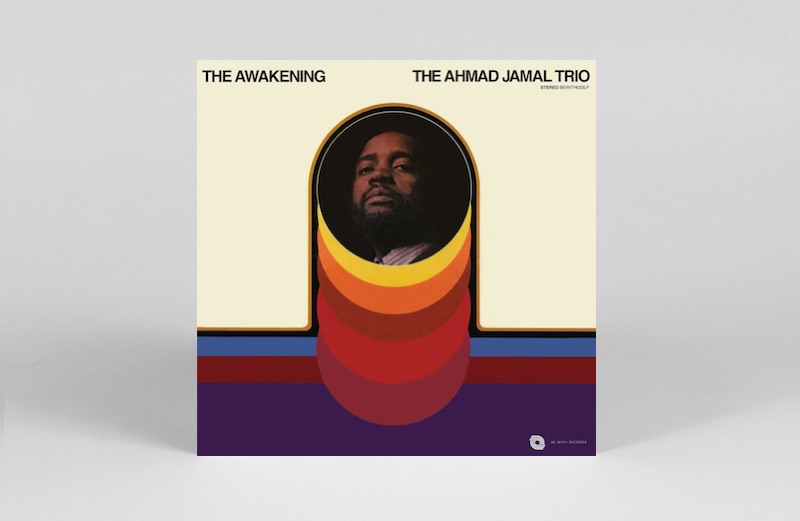 14. Ahmed Jamal
The Awakening
(Be With Records)
Run close by Be With's other major reissue of 2017 – Arthur Russell and The Necessaries' lost album Event Horizon – we've chosen to feature Ahmed Jamal's The Awakening to represent the label here. As with Jamal's most special recordings, The Awakening is an exercise in glorious restraint – a spacious jazz trio record as tender as Kind of Blue-era Miles Davis and as grooving as Sly & the Family Stone. However, The Awakening is also universally acknowledged as a crucial piece of hip-hop history, most famously woven into the fabric of Nas' 'The World Is Yours', as well as seminal tracks by Pete Rock, Jeru, DJ Premier, and Common. A reissue that did the world a favour by making a hard-to-come-by classic available to a wider audience for the first time in a generation. – AS
---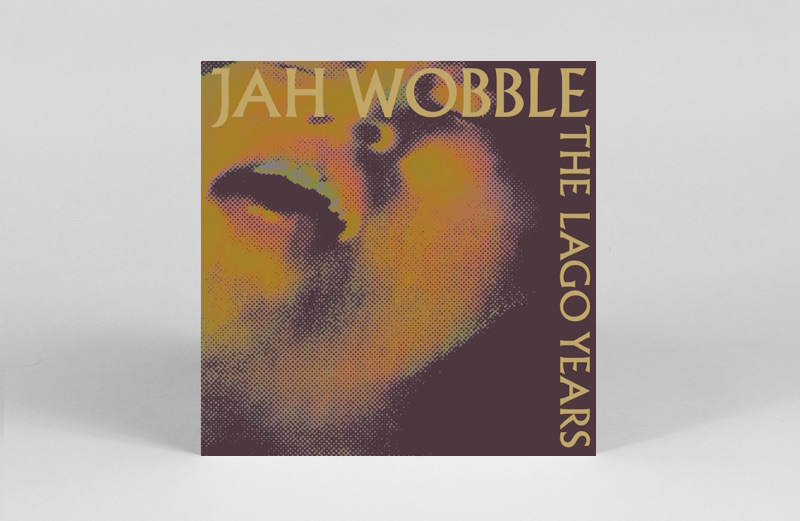 13. Jah Wobble
The Lago Years
(Emotional Rescue)
Stuart Leath is the one-man powerhouse behind Emotional Rescue (and offshoots Reponse, and Especial). When he turned up at the office earlier this month with a stack of records released on his labels this year, the scale of the task of choosing just one for this list became clear. And while the third instalment of his magical Woo trilogy A La Luna just dropped, we've gone for the peerless collection of music released by the former PiL bassist Jah Wobble on his Lago label in the mid '80s. Full of the freaked-out meanderings of this extraordinarily versatile musician – whether operating in synth, jazz, spoken word or post-punk mode – The Lago Years typifies perhaps more than any other LP so far the breadth of music released on Emotional Rescue in its first five years. Evoking some of Wobble's no-less essential collaborations with Holger Czukay, The Lago Years is a necessary document of a quietly under-appreciated innovator at the height of his creative powers. – AS
---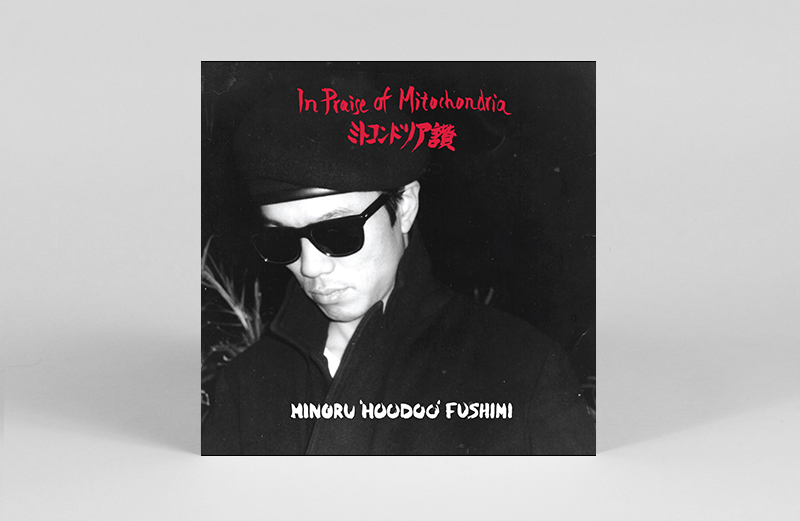 12. Minoru 'Hoodoo' Fushimi
In Praise of Mitochondria
(Left Ear Records)
Drawn in by the name Minoru 'Hoodoo' Fushimi, complete with a biology-nod in its album title, we had to know more. So who is this electro enigma? Imagine a Japanese race car video game, teleported in a funked out love machine to a parallel dimension ruled by George Clinton, narrated by an '80s hip hop MC, and you're halfway there. (Yes it sounds like it shouldn't work, but it does.) In Praise of Mitochondria is a collection of highlights from the four albums Fushimi self-released between 1985 and 1992, complete with two never before heard tracks. Off-kilter, kitschy and filled with stone cold jams. – GH
---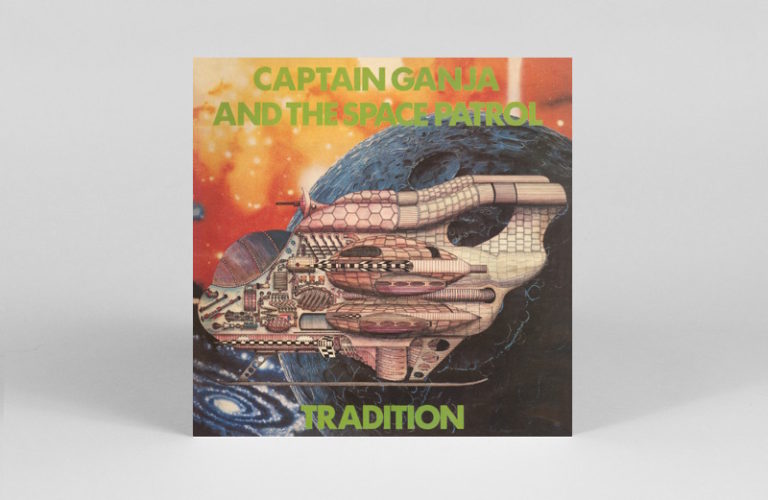 11. Tradition
Captain Ganja and the Space Patrol
(Bokeh Versions)
One of those rare moments when you hear something for the first time and think "what on earth is this!?", Bokeh Versions got into the reissue game this year to retrieve Tradition's long-lost sci-fi dub opus Captain Ganja and the Space Patrol from the depths. For those in the know, Tradition were the North London outfit dedicated to turning the dub tradition inside out, using early Roland samplers to fuse spacious, echo-laden synth-scapes onto jazz improvisations, so otherworldly the BBC even approached them to record the Dr. Who soundtrack. Although the project never materialised, this stands as a totem to the group's epic vision of dub in outer space. – AS
---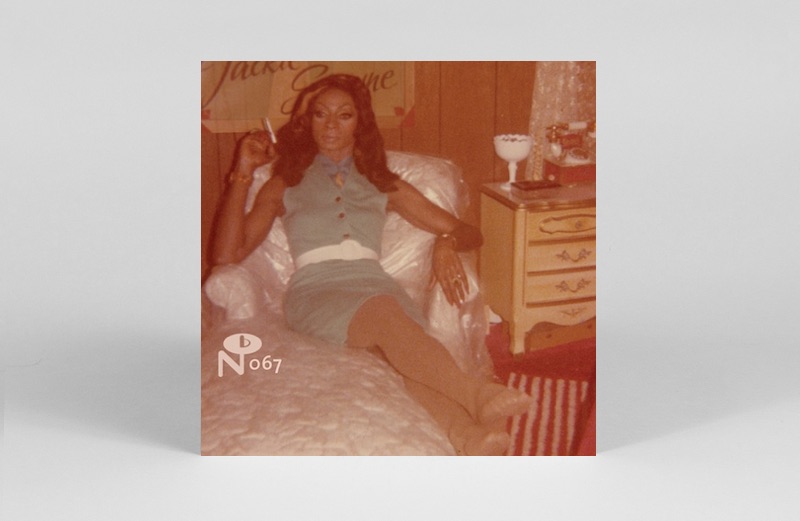 10. Jackie Shane
Any Other Way
(Numero Group)
Another one where we've really had to sweat to pick a release to represent what has been another stellar year from Numero Group, their Jackie Shane retrospective edged out Acid Nightmares, Savage Young Dü and Seafaring Strangers as our pick. Acknowledged among those who know as one of the sixties' unsung soul vocalists edged out to the peripheries by virtue of her sexuality, transgender rights pioneer and singer Jackie Shane released just six 7"s during her career. All are featured here alongside 1971 live recordings and a handful of previously unreleased tracks, showcasing Shane's smokey alto – delivered with the laid-back cool of Otis Redding or early Aretha Franklin – in all its glory. – AS
---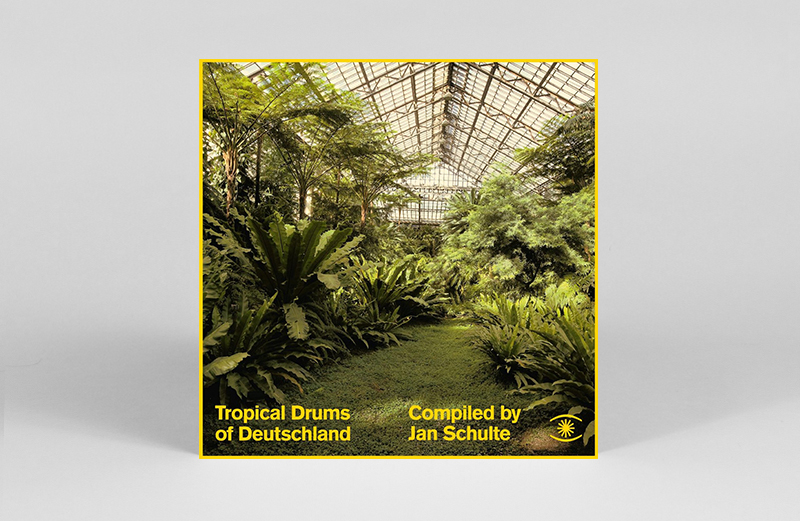 9. Various Artists / Jan Schulte
Tropical Drums of Deutschland
(Music For Dreams)
Ah don't you just love the tropical lands of Germany… said no one ever? As we've learned in 2017 though, tropical drums of Germany, however, are a different story. A collection of beat-filled explorations assembled by Jan Schulte (aka Bufiman aka Wolf Müller), the album admittedly sounds more like the sun-kissed products of far warmer climes. Though we don't know from whence these balmy sonics emerged, the exuberant exaltations, ascendant harpsichord hypnoses, and syrupy calypso bongo jams have forced us to rethink the map. – GH
---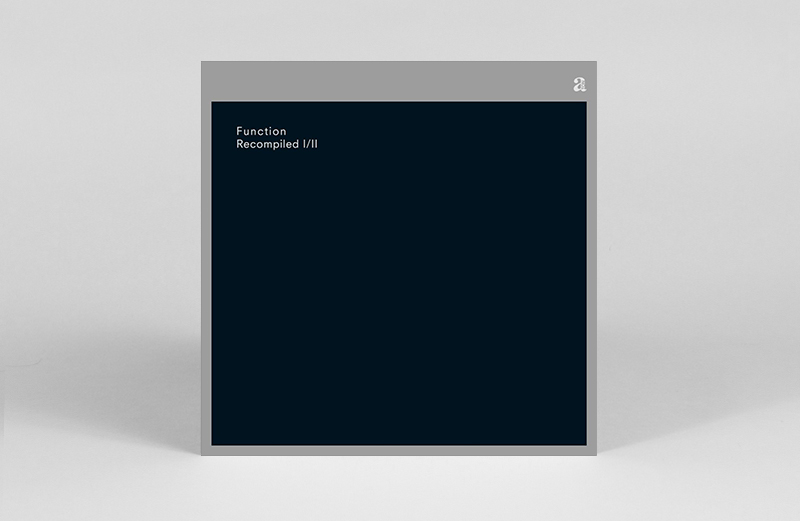 8. Function
Recompiled I/II
(A-TON)
One of two excellent 2xLP collections that Function aka Dave Sumners released this year on A-TON – Berghain label Ostgut Ton's new imprint dedicated to ambient, archive and alternative music. The vinyl-only, double album, Recompiled series draws from Sumners' 25+ year career, with live and unreleased recordings, alongside archival tracks from Synewave and Sandwell District. Recompiled I/II was our firm favourite, thanks to its combination of more minimal, slow-builders – 'Isotope' and 'Live Ambient Abstraction' – alongside those like 'F3' and 'Reykjavik' – ready and waiting to singe your techno-loving eyebrows off with gusto. – GH
---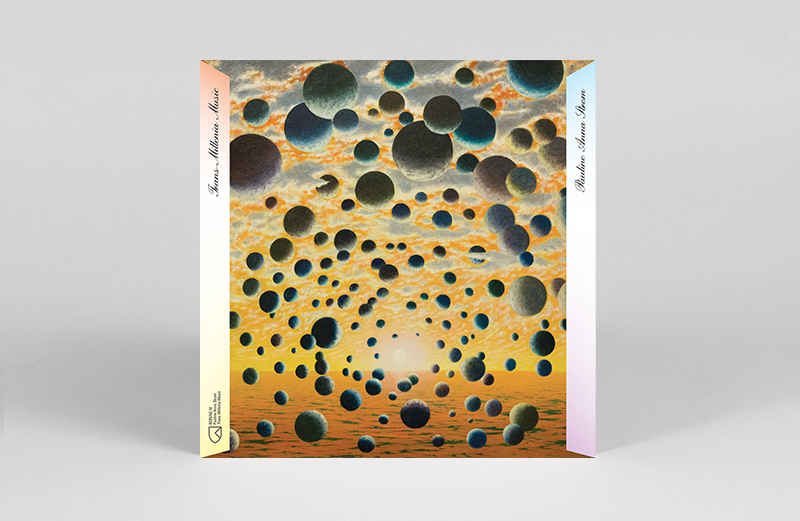 7. Pauline Anna Strom
Trans-Millenia Music
(RVNG Intl.)
The trippy, eighties new age electronics of Pauline Anna Strom would be visionary regardless. That Strom is also self-taught, blind and female, forcing her to operate in virtually isolated obscurity from Northern California, makes her work even more inspiring. Influenced by early synthesiser pioneers, like Brian Eno, Strom purchased a Tascam 4-track recorder, a Yamaha DX7, a TX816, and a CS-10, to build her own gossamer and crystalline world from scratch, one that she would be accepted in regardless. Trans-Millenia Music draws from the seven albums she created to open a unique portal into Strom's universe. – GH
---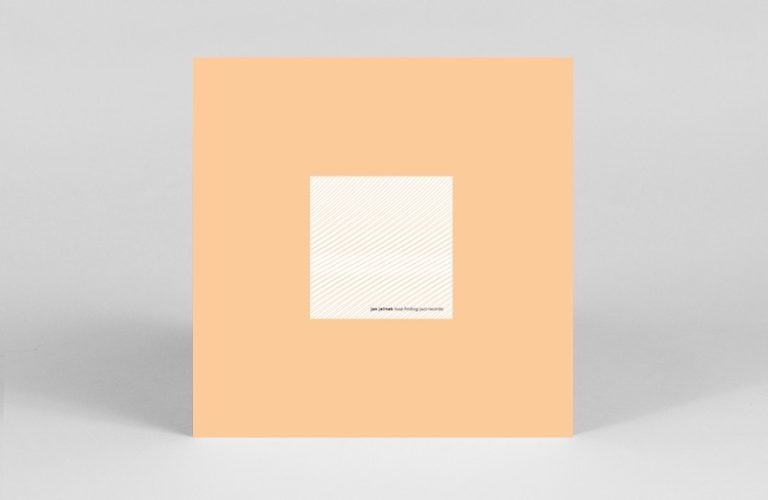 6. Jan Jelinek
Loop-Finding-Jazz-Records
(Faitiche)
Berlin's king of erudite techno Jan Jelinek saw his sublime Loop-Finding-Jazz-Records reissued on vinyl in 2017, an unbelievable 16 years since its original release. A ground-breaking dub techno masterpiece, Jelinek's 8-track debut operates in a deep and doped up dream state of gentle drones, micro-processed samples and misty ambience. A crucial record brought back to the fore and an essential starting point for anyone encountering Jelinek for the first time. – PR
---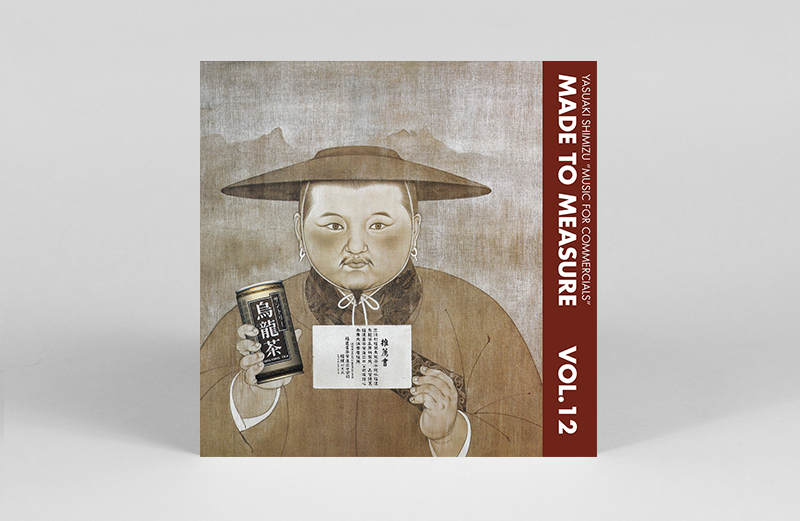 5. Yasuaki Shimizu
Music For Commercials
(Crammed Discs)
Calling Yasuaki Shimizu a talented musician is like calling Michael Jordan a "sort of OK" basketball player. Whether working with luminaries from the art world like Nam June Paik, fellow iconic collaborators like Ryuichi Sakamoto, or corporate behemoths like Honda, Shimizu is the kind of versatile, musical polymath who elevates all of the projects he touches. (Shimizu is also the primary creator behind '80s Japanese synth band Mariah, whose Utakata No Hibi LP was one of our favourite reissues of 2015.) From automotives to whiskey to printers, Music for Commercials is a collection of compositions Shimizu created for companies to build their public images through sound. Consider it a 24-track aural tasting-course that traverses folk, electro, synth, and the unknown. A banner year for Crammed Discs reissues, also make sure you check out the no-less-essential wonderful Afro-synth worlds of Zazou / Bikaye / CY1's Noir Et Blanc. – GH
---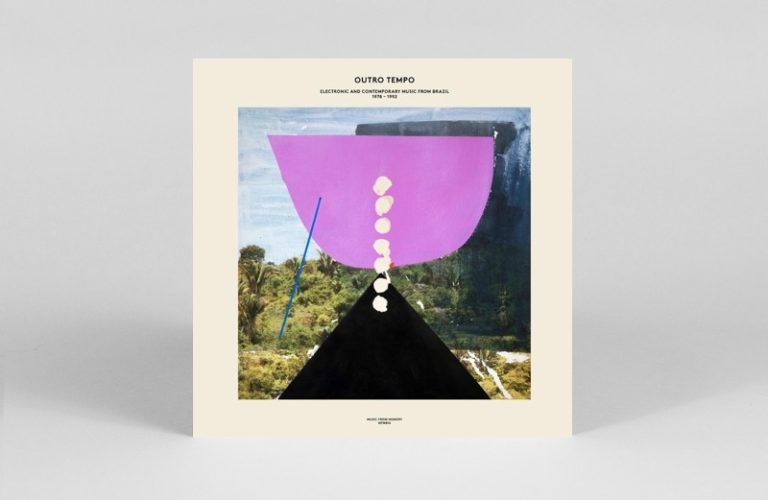 4. Various Artists
Outro Tempo: Electronic and Contemporary Music from Brazil, 1978-1982
(Music From Memory)
Rightly one of the most talked about compilations of the year, DJ and collector John Gomez went deep into Brazil's overlooked electronic records determined to tell a different story about the country's musical heritage. While Brazil may be all jazz and samba (and latterly boogie) in the minds of record collectors, here the focus is on new wave influenced art and synth pop, all of which still manage to lilt with an unmistakable MPB flair. Personal favourites include Os Mulheres Negras' 'Mãoscolorida' and Andréa Daltro's 'Kiuá', in a compilation that took a risk and expanded our understanding of Brazilian music as a result. Look out for Maria Rita's full-length Brasileira reissue on Optimo and Selvagem's Selva Discos for more where this came from. – AS
---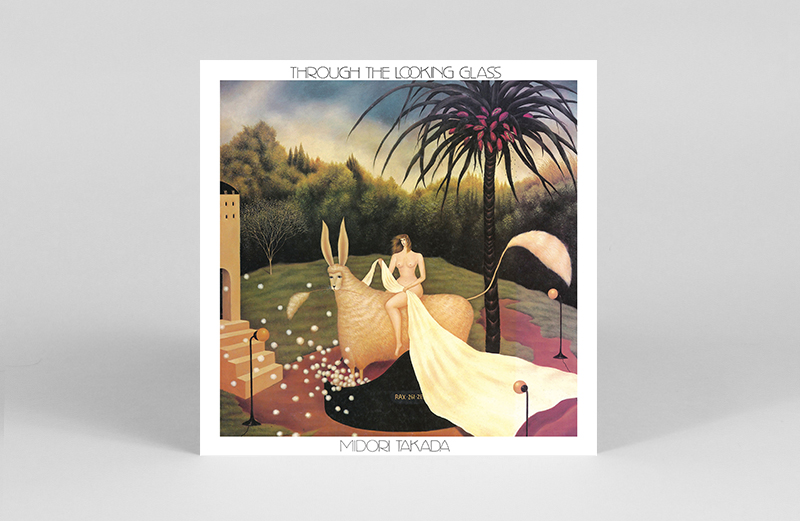 3. Midori Takada
Though the Looking Glass
(WRWTFWW / Palto Flats)
Ambient pioneer Midori Takada's 1983 Through The Looking Glass LP built up a near-mythical status, both a result of its rarity as well as Takada's recent rise in popularity. (The album has over 1 million views on YouTube alone). This long awaited first reissue by WRWTFWW / Palto Flats furthered her ascendance, with the album becoming the number 1 new release sold on Discogs for the first half of 2017. A sonic excursion into Takada's solo percussive mastery, coupled with her innovative, playful recording techniques, Through The Looking Glass effortlessly illuminates why less is absolutely more. From one woman comes an orchestral-like fullness most can only strive to. – GH
---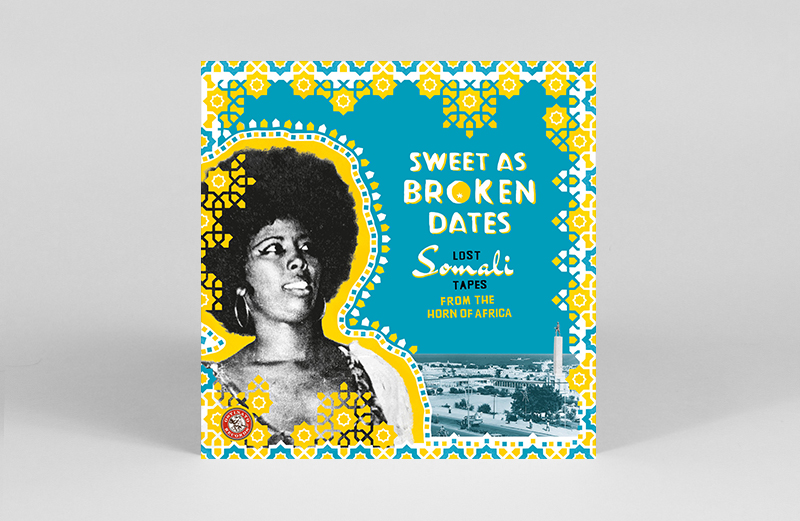 2. Various Artists
Sweet As Broken Dates: Lost Somali Tapes from the Horn of Africa
(Ostinato Records)
Many of these albums and collections are the bountiful fruits of metaphorical digging sessions, their finders trawling the globe to discover forgotten and unknown treasures. In the case of Sweet as Broken Dates however, these songs are literally the result of physically digging up 30-40 year old master tapes hidden in the ground.
The '70s and '80s were a golden age for Somalian music, though few would know it. The country was controlled by a socialist military regime, who nationalised all of its music recordings. Because of this, its state-run station Radio Hargeisa was virtually the sole keeper of the entire country's audio history past and present. Following a political upheaval, much of Somalia's music from this period was nearly lost forever during 1988 air strikes. Realising over 50 years of recordings were in danger, employees at Radio Hargeisa risked their lives to remove and save thousands of tapes, burying them deep into the earth to protect them.
As the process of digitising over 10,000 of these rediscovered tapes begins, this shimmering compilation is hopefully the first of many Somali releases to come from Ostinato Records. – GH
---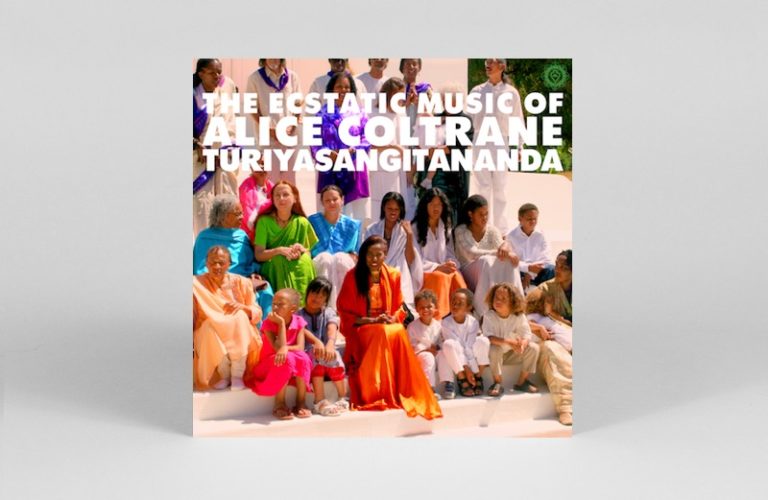 1. Alice Coltrane Turiyasangitananda
World Spirituality Classics 1: The Ecstatic Music of Alice Coltrane Turiyasangitnanda
(Luaka Bop)
It may be a little trite to say it, but the universal reception and hunger for this previously all-but-unheard collection of synth-spirituals by Alice Coltrane Turiyasangitnanda says something of our collective desire to seek higher forms of consciousness in a year where earthly developments have been unremittingly real.
Eliciting a ground swell of secular appreciation for the spiritual, the first in Luaka Bop's World Spirituality Classics series tapped into something ineffable and necessary in 2017, transposing the lung-busting gospel tradition of Coltrane's upbringing through synthesized envelopes and mantra-like chants that transcend organised religion with the same open-hearted verve of her late husband's master work A Love Supreme.
In choosing this as our number one reissue of 2017 – a near-unanimous vote from across VF contributors – it's also worth noting how rare it is for an artist with such a peerless reputation as Alice Coltrane to have such a vast body of work remain so hidden for so long.
Recorded throughout the '80s at the Sai Anatam Ashram she founded in the years that followed the death of her husband, these soaring invocations had previously only been released on private press cassettes and bootleg vinyl within the ashram community, extending our understand of the great harpist, pianist and composer beyond recognised albums like Journey In Satchidananda and Universal Consciousness.
As ever, Luaka Bop have gone to great lengths to tell the story as completely as possible, with accompanying tours by the Sai Anantham Ashram Singers bringing the music to life, a short documentary on Coltrane's spiritual life and a subsequent reissue for protégé Panduranga Henderson, also recorded at Sai Anantam. An enriching, life-enhancing collection that will reverberate long after the terrestrial miasma of 2017 has cleared. – AS
---
Illustration by Patch D Keyes.