Gospel disco, Japanese ambience, '80s punk funk and more.
Of all the end of year lists we're doing this time around, reissue singles might have been the most unashamedly fun to put together.
Largely the fuel for deep digging DJs, these reissue singles have opened our ears to some incredible, previously unknown or under-valued music, and as staples at clubs and festivals the year over are as much a part of the story of 2017 as anything else. As if you needed convincing, Steve Monite's Nigerian boogie grail 'Only You' was even covered live by Frank Ocean earlier this year.
And although certainly weighted towards the dance floor, there's enough dub, no wave and electronic ambience below to reflect just how broad this output has been.
You may have also noticed that we've changed the emphasis of our lists this year, away from the tired, arbitrary and frankly over-used 'best', to the more openly subjective 'favourite'. We believe this more accurately reflects the fact that these rundowns are essentially recommendations of what we've enjoyed most this year, as selected by our weekly contributors Patrick Ryder, James Hammond and Chris Summers, alongside VF's editorial team, Gabriela Helfet and Anton Spice.
What were your favourites this year? Let us know in the comments below.
See the rest of our 2017 review:
Our 50 favourite albums of 2017
Our 20 favourite 12″s of 2017
Our 10 favourite 7″s of 2017
---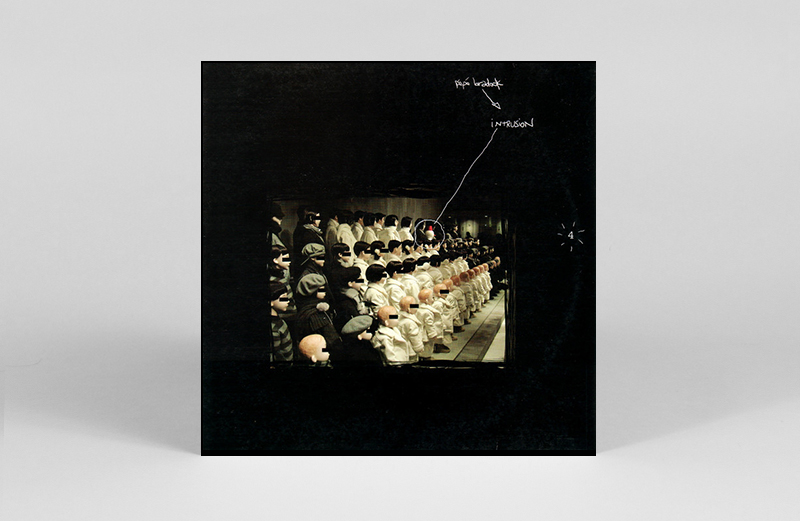 12. Pépé Bradock
'4'
(Atavisme)
French house ace Pépé Bradock dropped a worthy new EP in 2017, but it was this rerelease of '4' that really got us "burning hot". Reissued for the first time on his Atavisme label, '4' is a signature, lush Bradock slow-roller on a 'Deep Burnt' tip. Meanwhile, the B-side kicks things up a notch, until a few minutes in… when a weird glitchy chaos breaks loose. Before you can figure out what the hell just transpired the hi-hats are back to masterfully steer you on your 4 to the floor journey… Only to bring in the full-blown batshit crazy later. Who knows what's happened? Who cares? Let Pépé Bradock take you there. – GH
---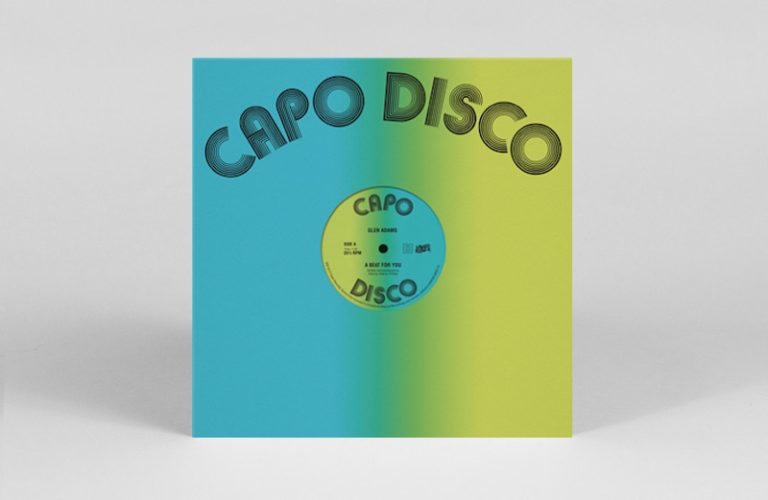 11. Glen Adams
'A Beat For You'
(Jamwax / Emotional Rescue)
The first in Jamwax and Emotional Rescue's series of three reissues from Capo Disco's Jamaica-meets-NYC vaults, this one narrowly edged out Shadow's 'D'Hardest' 12″ in our affections from the Jamwax catalogue. Founded by the multi-talented Upsetter Glen Adams, Capo released a string of dubbed-out boogie bolts in the early '80s, encouraging NYC's nascent reggae disco sound while playing a part in hip-hop's early knockings too. 'A Beat For You' is a shimmering low-slung groove and one last effort to reignite love's dwindling flame. Full of hope and melancholy, just the way we like it. – AS
---
10. Zimba
'Baleka'
(Nyami-Nyami)
Recorded in the Netherlands and released to an audience of almost zero back in 1983, Zimbabwean duo Phil Arosa and his partner Marga only made one record and this was it; an utterly bonkers slice of new wave and mbira wizardry. Reissued for the first time, 'Baleka' is backed by an adrenalin-fuelled remix from The Comet Is Coming, with Shabaka Hutchings blowing a storm all over the loopy percussive riffs.
---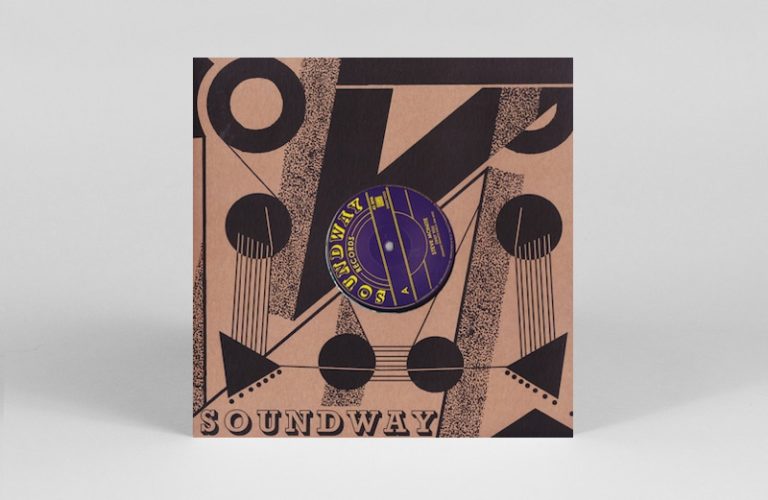 9. Steve Monite / Tabu Ley Rochereau
'Only You / Hafi Deo' (Edits)
(Soundway)
A double whammy edits 12″ from Soundway with two mega hits given subtle reworks for the dance floor. Start with the B-side, where Nick The Record & Dan Tyler beef up Tabu Ley Rochereau's gospel-infused sunset burner into 10-minutes of outer-body euphoria. Flip back to the A though and you get the Frank Ocean-approved Nigerian boogie belter by Steve Monite spruced up for what was the reissue jam of the summer.
---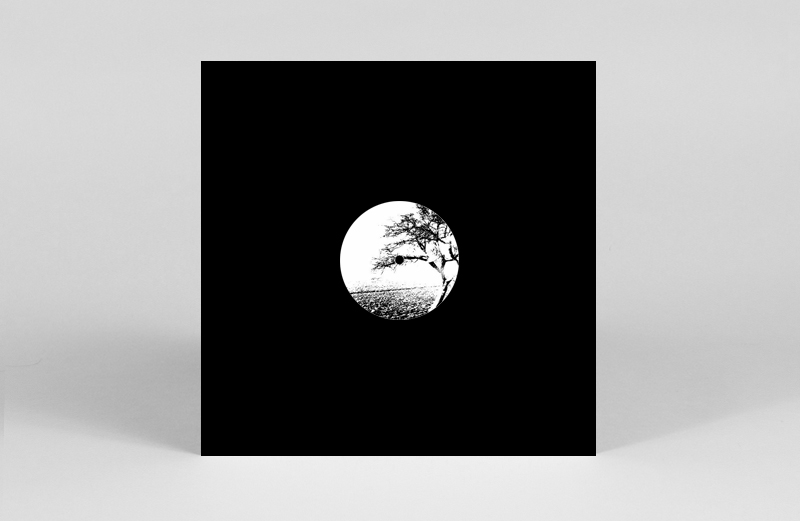 8. LoSoul
'Open Door'
(Another Picture)
Originally released by seminal Frankfurt label Playhouse, LoSoul's stone-cold dance floor 12″ saw its first ever, long-awaited international reissue, much to joy of everyone except the evil Discogs sharks. A supreme slice of booty-shaking rhythms meets funk sax, with the hypnotically squelchy '00000000' on the flip. – GH
---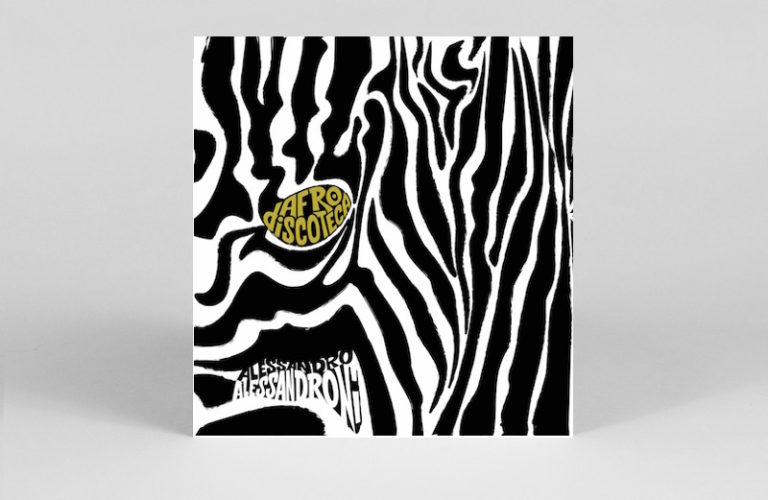 7. Alessandro Alessandroni
Afro Discoteca
(Four Flies)
Four Flies donned the safari gear for an expedition into the extensive vaults of Italian Library titan Alessandro Alessandroni, weaving their way through filmic jazz and experimental whistles to find a long forgotten tape titled Afro Discoteca. Restoring the recordings to their former brilliance, the label treat us to four tracks of unreleased Alessandroni inspired by African rhythms, primal grooves and the Mediterranean club scene of the late '70s. Limited to just 400 copies this one caused a real stir and is essential listening for anyone of a cosmic complexion or Balearic bent. – PR
---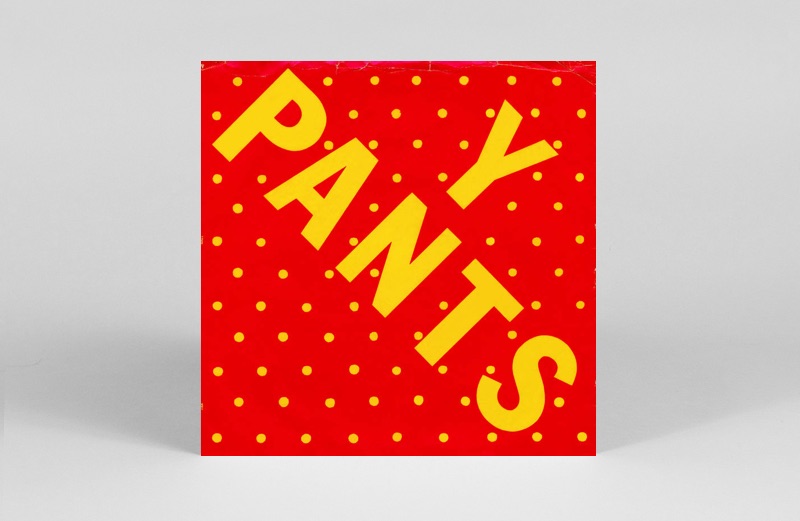 6. Y Pants
Y Pants
(Water Wing Records)
This 12-inch collects songs from NYC no wave rebels Y Pants' debut 7-inch EP as well as two songs never before issued on vinyl. A number of the tracks are produced by Glenn Branca who turned 99 Records boss Ed Bahlman on to the all-female trio and encouraged him to release their debut record. Water Wing Records also gave the band's debut LP Beat It Down its first reissue earlier this year. A neglected fragment of the '80s downtown scene Basquiat et al. called home. – AS
---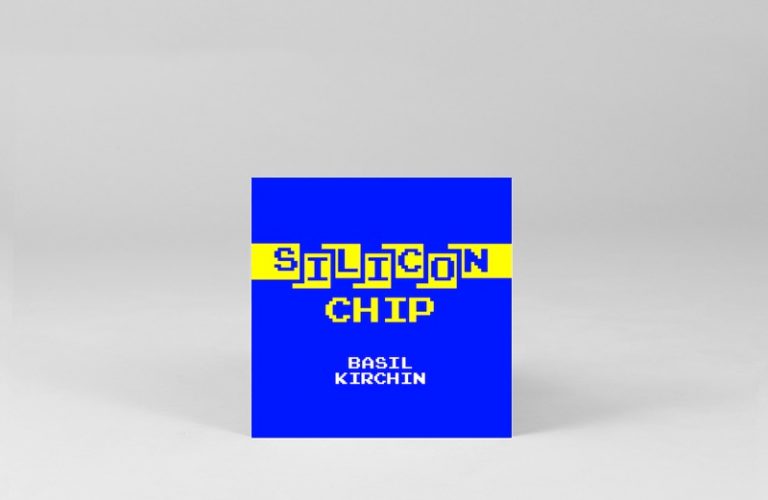 5. Basil Kirchin
'Silicon Chip'
(Trunk Records)
Arming himself with a Nagra tape recorder in the mid-sixties Basil Kirchin set about crafting a singular soundworld, and with Trunk Records on a noble mission in recent years to highlight the breadth of his sonic imagination, here we have further proof of Kirchin's powers. Increasingly celebrated for his innovative tape techniques and for revelling in a sonic abstraction that could meld birdsong with jazz, 'Silicon Chip' steps away from such realms and onto the dance floor, but as no mere dalliance with the form this one bumps with a Kraftwerk-upon-Hull swagger. – JH
---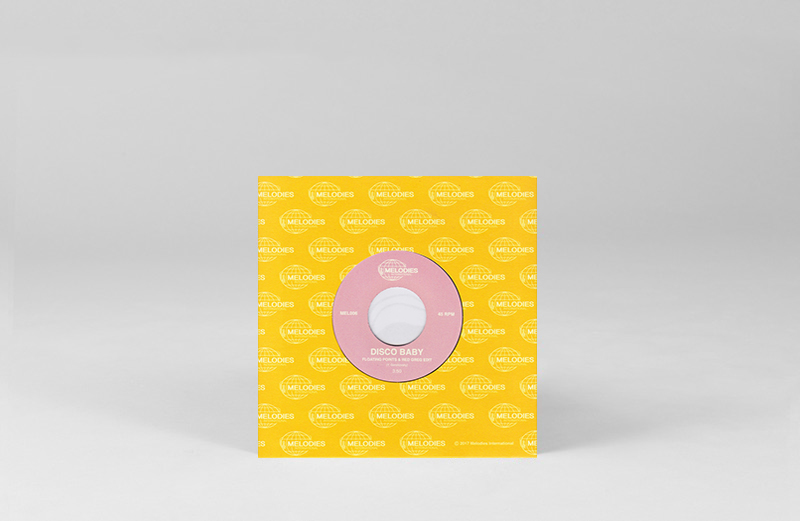 4. Y Gershovsky
'Disco Baby'
(Melodies International)
Another tune from the legendary Plastic People got a limited 7″ release this year in the shape of Y Gershovsky's 'Disco Baby' on Mafalda and Floating Points' Melodies International label. It's a full tilt boogie number drizzled in funky keys and killer horns, with Red Greg and Floating Points turning in their own rub down on the flip to devastating effect. Reflecting Melodies' meticulous attention to detail, this one comes with a nice little poster too. – CS
---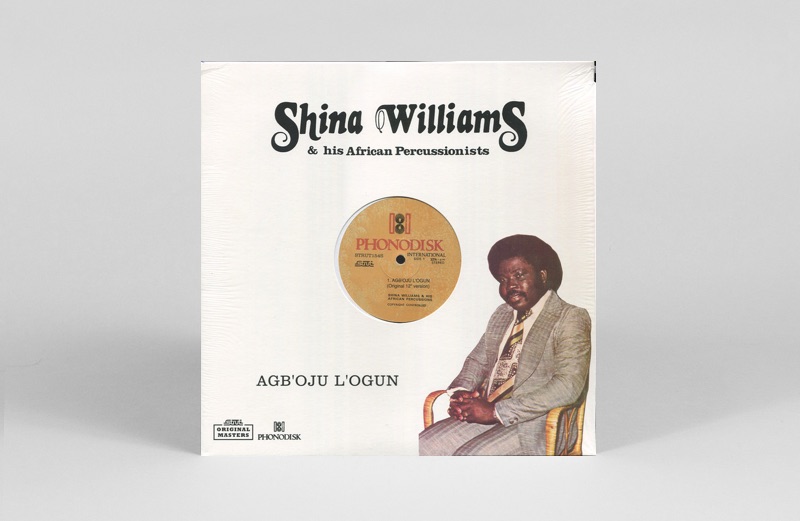 3. Shina Williams & His African Percussionists
'Agb'oju L'ogun'
(Strut)
You can always count on Strut to deliver quality reissues and 2017 was no different. This year Shina Williams & His African Percussionists' 1984 highlife superjam 'Agb'oju L'ogun' came out tops. (Though honourable mentions include Mulate Astaka's Mulatu Of Ethiopia – an LP whose original copies were trade for an eye-watering £700+ before the rerelease – and a second volume of Sun Ra singles.) Recorded by Williams with the help of an A-list band, it is a perfect symbiosis of the holy trinity of disco: high-pitched boogie synth, blazing horn crescendos and extreme percussion funk. – GH
---

2. Elbernita "Twinkie" Clark
'Awake O Zion'
(Athens of the North)
This list could have easily become our '10 favourite Athens of the North reissues of 2017' given how next-level all of the label's 25 releases were this year. (Particular highlights include Raw Soul Express' Best Kept Secret LP, and the Frazell's tootin' flute ditty 'The Way We Live'.) But, when asked to pick our number one, the choice was easy: Elbernita "Twinkie" Clarke's gospel stormer 'Awake O Zion'. Originally released on her 1981 Ye Shall Receive Power LP, its universally uplifting force saw the track played everywhere from jazzified boogies to peak time techno sets. AOTN's 7" also included excellent bass funk slow jam 'Power', from the same album, on the reverse. – GH
---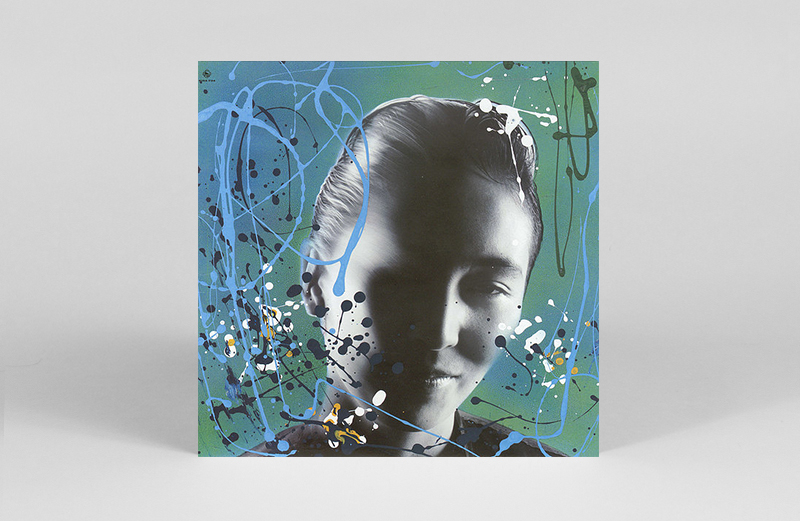 1. Koharu Kisaragi & Ryuichi Sakamoto
'Neo-Plant'
(LAG Records)
Bringing new meaning to the phrase go big or go home, LAG records launched this September with a 12" that can be confidently described as absolutely killer. A collaboration between Koharu Kisarahi and maestro Ryuichi Sakamoto (directly following his time with Yellow Magic Orchestra) rare 1986 gem 'Neo-Plant' was the only single released off of Kisaragi's 都会の生活 (Tokai No Seikatsu) LP before her unexpected death.
Remastered from its original tapes, the 12" features the Grace Jones-meets-YMO title track on the A-side, followed by a completely different flip. 'Traumerei' is a playful folk number – driven by Kisaragi's vocals – in the vein of Yasuaki Shimizu, while 'Tail' is the love child of traditional Okinawan Ryukyuan music and minimal '80s Nippon electronic blips and bops.
This first ever reissue also looks as good as it sounds, with original artwork including the traditional obi strip, plus Japanese and English lyrics. With the label's similarly excellent second release – an elusive Joe Hisashi manga soundtrack – dropping in February, we can't wait to see what LAG has up its sleeve in 2018. – GH
---
Illustration by Patch D Keyes.