The year on vinyl.
As Nina Simone so famously said, "how can you be an artist and not reflect the times?" This year, it was the music that could not help but react to the circumstances of its creation that moved us most. If ever there were 12 months that made good on the Chinese curse "may you live in interesting times", it was 2016.
For us, the goal posts are set by the format, although no record on this list is defined by its appearance on vinyl. Having already dealt with reissues, 7"s and 12"s, what remains is a collection of albums that we hope represent 2016 in all its chaotic, angry, tender and uncompromising creativity.
But as another wise musician once said, "competitions are for horses not artists," so selecting and ordering a list of the fifty most important albums of the year has felt as counter-intuitive as ever.
In doing so, we've sought to acknowledge the year's well-travelled big hitters without stating the obvious, making space for artists and records that deserve more attention.
And without overstating it, we've also made space for a single VF release that we feel helped shape 2016 at a moment where art and music have never been more closely entwined.
A round-up as much about discovery as affirmation, own some (or all) of these records and we believe you've got the makings of a pretty strong collection.
Catch up with the rest of our Best of 2016 lists:
The best turntables of 2016
The 20 best soundtracks of 2016
The 20 best record sleeves of 2016
The 30 best reissues of 2016
The 20 best 7″s of 2016
The 20 best 12″ of 2016
---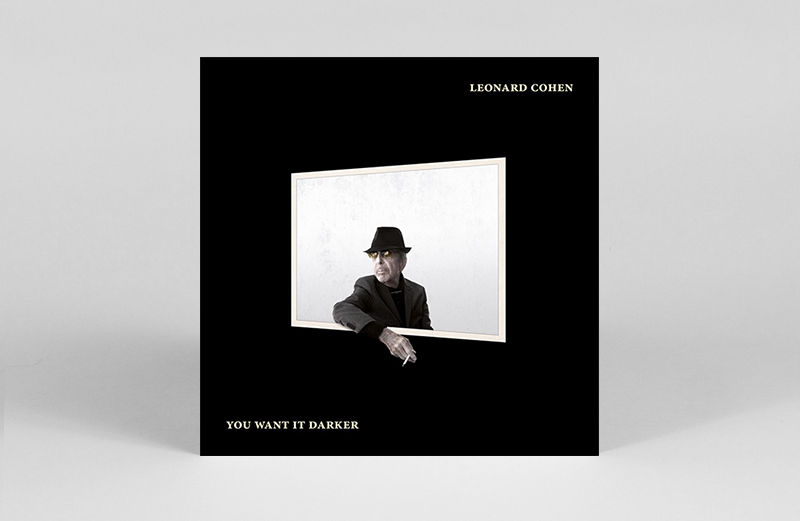 50. Leonard Cohen
You Want It Darker
(Columbia)
With 2016 being a year that hangs heavy with loss, Leonard Cohen's passing, whilst somewhat more expected given his openness on his accelerating decline, mirrored David Bowie's in leaving a final recorded statement that was befitting of one of the most important discographies in modern song-writing. With his son Adam Cohen's well-tailored and sparse production elevating Cohen in a back-to-basics song craft that lets its lyricism shine, the senescence within You Want It Darker comes across as vintage Cohen and no mere self-indulgent reflection on mortality. With the vinyl finally being released this week, this one's not to be missed.
---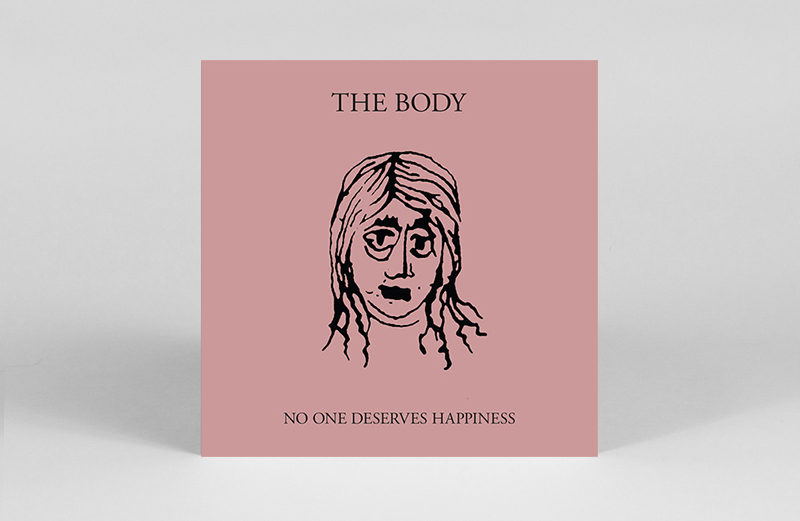 49. The Body
No One Deserves Happiness
(Thrill Jockey)
From Tortoise's first record in six years to Matmos' washing machine album, Thrill Jockey had a strong 2016. In particular, we were shaken to the bones by the doom of No One Deserves Happiness by Portland metal outfit The Body. Continually eluding style, the tracks dance antagonistically between heavy riff noise, chamber pop, '80s-inspired grooves and machine-gun percussion. Chip King and Lee Buford set out to make "the grossest pop album of all time" and that sentiment certainly resonates.
---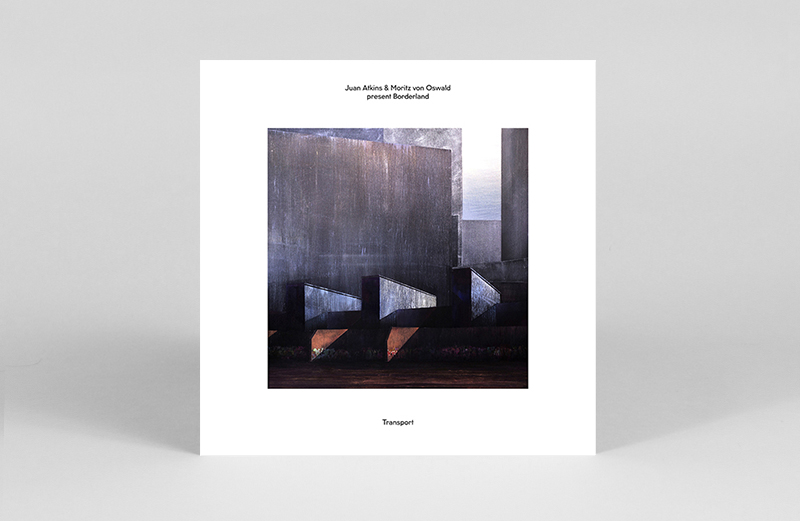 48. Juan Atkins & Moritz Von Oswald Present Borderland
Transport
(Tresor)
Juan & Moritz continued to fly the flag for German-American friendship this year with the latest offering from their collaborative Borderland project. Using techno as their lingua franca, the imperious duo came together to deliver seven electrifying excursions into the beating heart of the machine world, stripping away layers of pulsating synthesis, restrained rhythm and immersive texture as they go. Perfectly paced, the album flows as one, evolving into a perfect example of tension and release from two masters of the craft.
---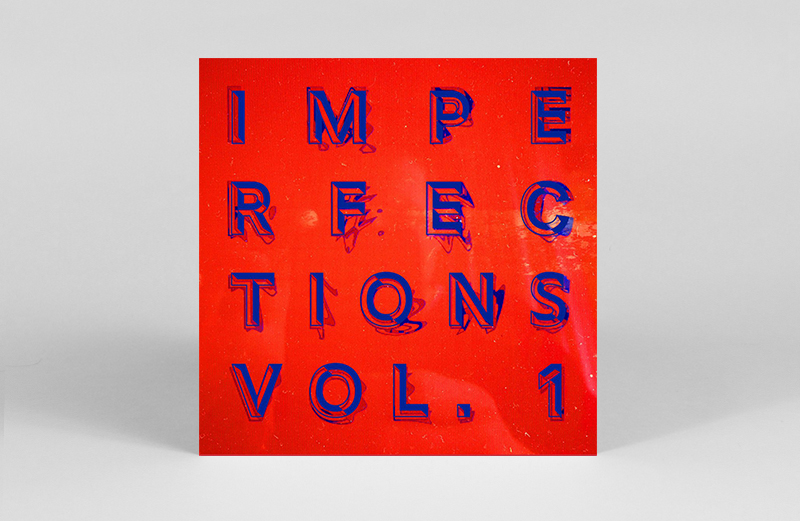 47. Tee Mango
Imperfections Vol.1
(Millionhands Black)
One of the rare occasions when the worlds of fashion and music come together flawlessly, Imperfections Vol. 1 saw t-shirt magnate and Millionhands founder Tee Mango continue the sterling work of his highly coveted 12" series with a double LP of smoky sample based house music. Working in the MPC tradition of KDJ, Theo, Trus'me and Garth Be, Mangan covers boogie, disco, broken beat and jazzy house without losing sight of the tunes. An astutely executed, enjoyable and uncomplicated house record.
---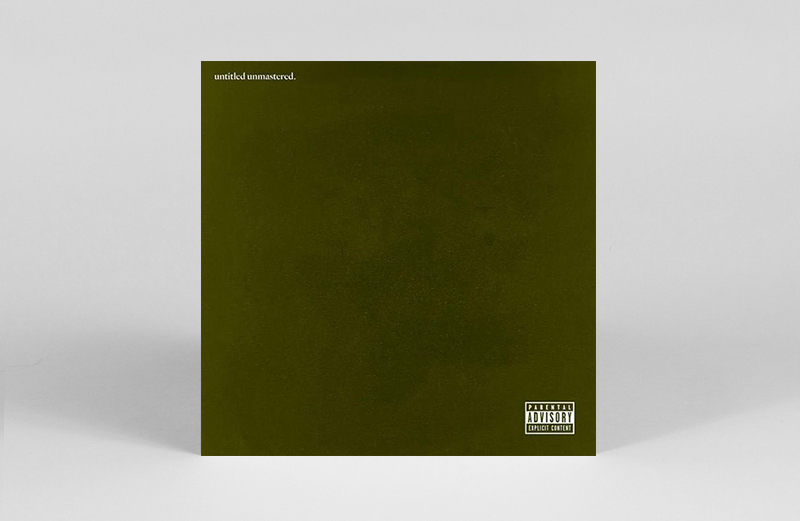 46. Kendrick Lamar
untitled unmastered.
(Aftermath Entertainment)
Whilst the concept of a B-sides or outtakes compilation is hardly novel — Nirvana's Incesticide, The Smiths's Louder Than Bombs, etc – Lamar's appendix to To Pimp A Butterly orbits on another level. As important as the original script, only Kendrick could leave such intentional and aesthetically powerful sketches on the cutting room floor. And where Kanye's Life Of Pablo was endlessly tinkered with on the public noticeboard, Kendrick quietly bundled these extras and surprise-released in March without mastering, artwork or even song titles. The only disappointing thing about it was Kendrick's signature on the vinyl.
---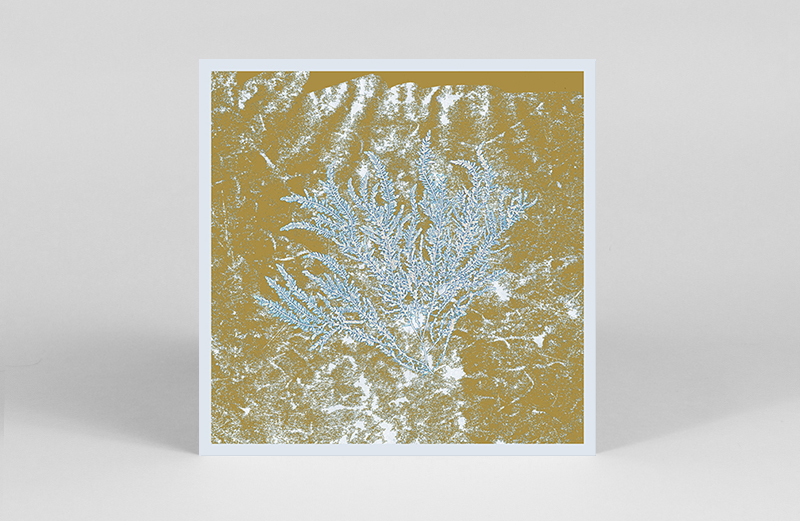 45. Huerco S
For Those Of You Who Have Never (And Also Those Who Have)
(Proibito)
Staying well ahead of the curve with a string of hazy, THC-laced warehouse cuts and cavernous machine workouts, Brian Leeds was already the darling of the techno cognoscenti by the time his Colonial Patterns LP dropped to universal acclaim on Software in 2013. Even so, few would have predicted the game changing quality of this stunning sophomore offering on Antony Naples' Proibito imprint. Retaining the disorienting blur and abstract rhythm of his club creations, the NYC producer ditched the drums and booming bottom end, leaving space for a richly textured ambient soundscape to breathe, evolve and expand our consciousness. It's been a vintage year for ambient music, but no-one else made a record as strangely moving as Huerco S.
---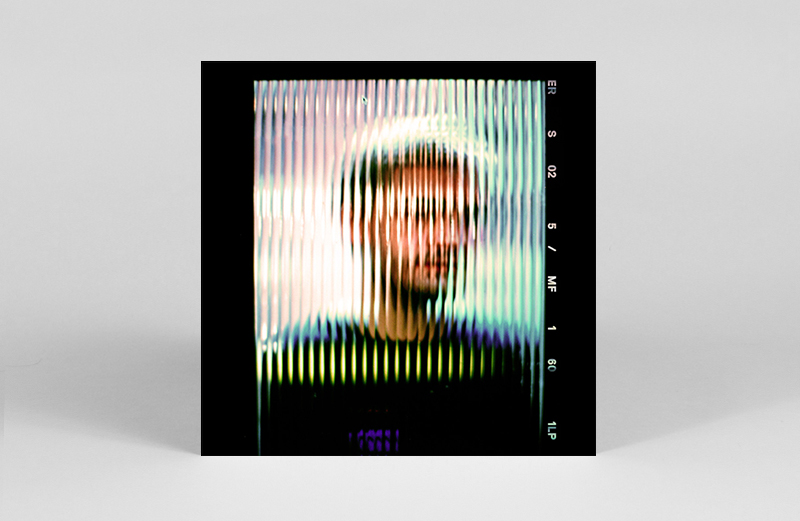 44. Sad City
Shapes In Formation
(Meda Fury / Emotional Response)
Gary Caruth's full-length debut Shapes In Formation was one of the year's growers, a record that, like its most potent track 'Steady Jam' eschews ostentatious statements in favour of spacious, wriggling narratives, evolving on their own terms with little generic constraint. Operating in this borderless world Caruth's deft ability to chop and splice angular samples into airborne ambient and drone movements gives the record a weightlessness and freedom not available to most.
---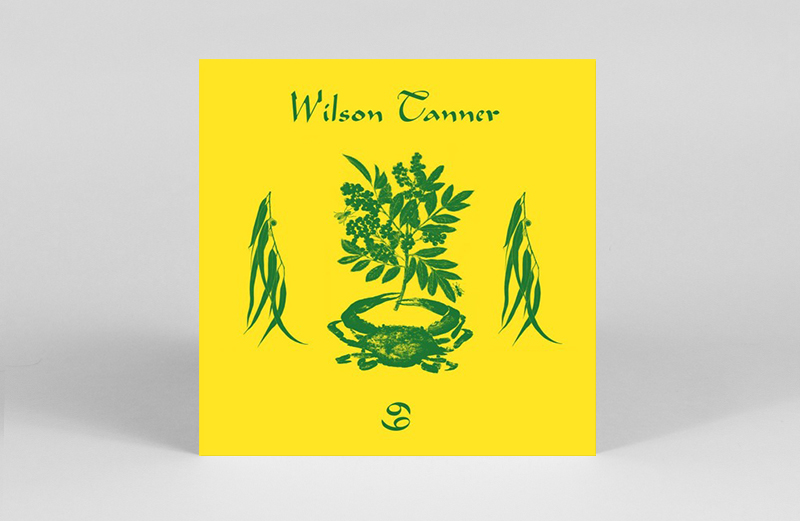 43. Wilson Tanner
69
(Growing Bin)
Hamburg's Growing Bin enjoyed another vintage year in 2016, entering the 12" market for the first time with some sticky jazz funk from Krakatau (as seen in our 12″ roundup) alongside a trio of cool and calming LPs, including this serene masterpiece from Australia dream team Wilson Tanner. A collaborative project from Andras Fox and Eleventeen Eston, 69 was recorded over a carefree summer in Tanner's native Perth, where the duo enjoyed good food and good company under endless blue skies. Naturally the music began to flow, and al fresco jam sessions soon took shape as an ambient masterpiece. Warm, organic and soothing, 69 finds lithe clarinet gliding over gentle piano, the occasional percussive click the only reminder that time still passes in this languorous landscape. Intimate and uplifting, this gorgeous collaboration is as bright and brilliant as its sunny sleeve.
---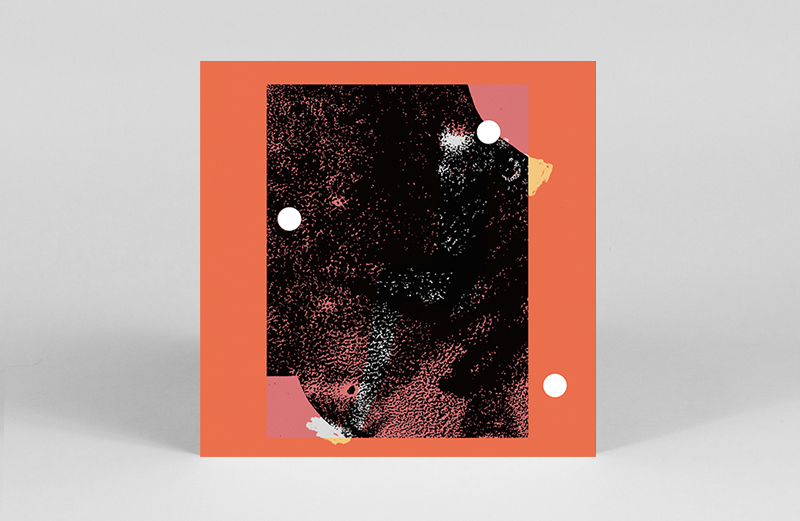 42. DD Dumbo
Utopia Defeated
(4AD)
DD Dumbo is all the work of one Oliver Hugh Perry. He plays everything, produces everything, writes everything and is a very talented man indeed. Recorded close to home in Castlemaine, Utopia Defeated has something of the Unknown Mortal Orchestra about it, carrying a punch in both song-writing and execution. Yeah he sounds like a certain other singer I could mention but I'll let you find that out for yourself. Something of a surprise from the 4AD stable, there's a splatter version out there too.
---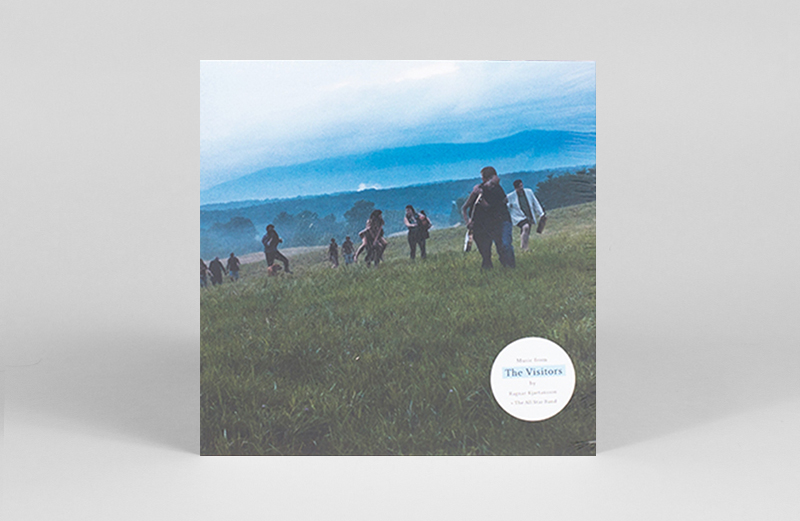 41. Ragnar Kjartansson
The Visitors
(The Vinyl Factory)
The soundtrack to Icelandic troubadour Ragnar Kjartansson's enchanting The Visitors installation – first shown at The Vinyl Factory in 2015 and then at Barbican in 2016 – was released in a 5-panel gatefold edition this year, referencing the work's multi-screen format. Whimsical without being trite, the soundtrack invites you into the warmth and faded grandeur of Ragnar's Rokeby chateau, where Ragnar and his Bel-Air Glamour drop-outs are performing their "feminine nihilistic gospel song." The sweet, sad liquor of nostalgia courses through a work that's as moving on record as in person. Ragnar was one of the stars of 2016.
---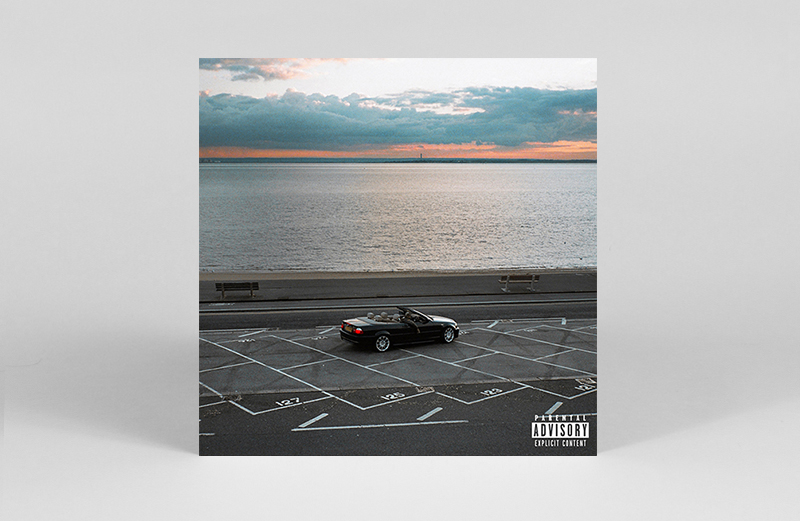 40. Steven Julien
Fallen
(Apron)
Since 2009, Funkineven has been keeping us entertained with a steady slew of deranged funk and distorted drum traxx on 12" for Eglo as well as his own Apron Records. This year, the West-London producer has emerged with his debut full-length and the first release under his name, resulting in a deeply personal expression of the diverse musical strands which make up the man. Taking heaven and hell as his inspiration, Julien packs the first half of the LP with celestial sonics, uplifting house and dexterous jazz fusion before plunging us into the claustrophobic techno of the more sinister second half. Conceptual without being obtuse and deep without losing sight of the dance floor, Fallen is a giant leap forward for the London producer.
---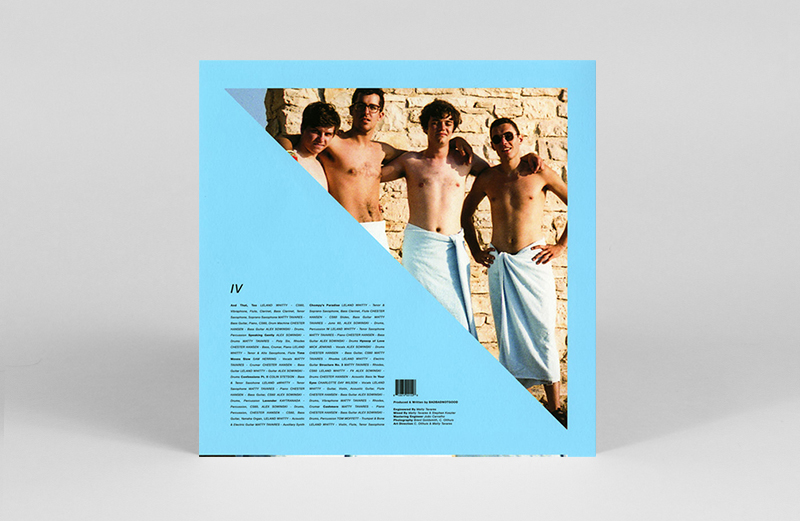 39. Badbadnotgood
IV
(Innovative Leisure)
Album five from Canadian tearaways Badbadnotgood was a confounding thing. While their brash, frat-jazz sound has filtered through to a much larger audience from the fringes of a nascent jazz-meets-hip hop scene via collaborations with Earl Sweatshirt, Ghostface Killah and a well-placed appearance on Bonobo's Late Night Tales, IV sounds for the first time like an album crafted with more forethought than a count-in and wig-out jam session. The compositions are subtler, blending instrumental hip-hop and krautish groove, while the heart-rending balladeering of Sam Herring on 'Time Moves Slow' elevates IV into a coming of age record of sorts (despite the best efforts of the cover photography.)
---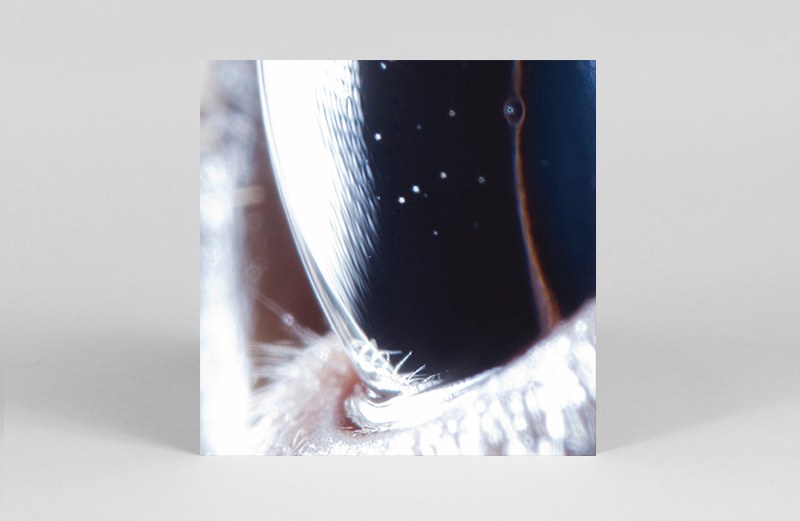 38. Roly Porter
Third Law
(Tri Angle)
Is Roly Porter referring to the third law of thermodynamics here? The law concerns absolute zero, a state with minimum possible energy, much like the album's many rolling blackouts that precede seismic shudders, spaceship jolts and crunches of shrapnel and shattering debris. Cinematic is an often over-used adjective for this kind of electronic music but listening to Third Law is akin to the sensory awe inspired by a great science fiction book or film.
---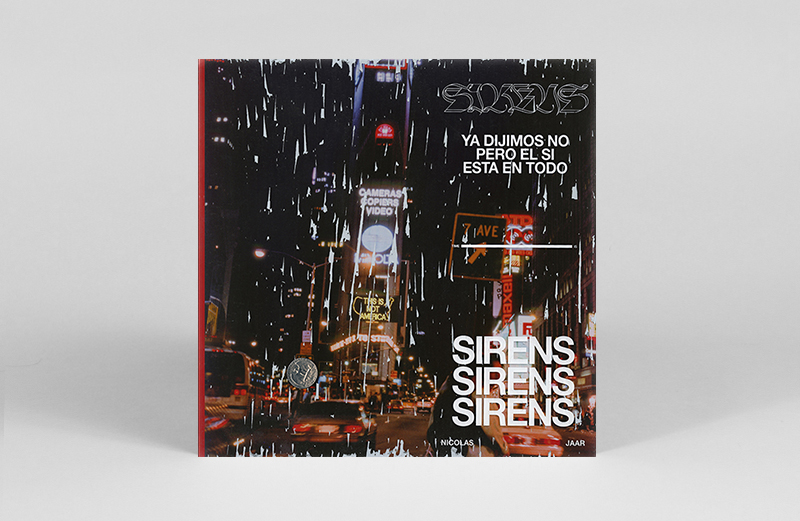 37. Nicolas Jaar
Sirens
(Other People)
With strong roots in dance music and experimentation Nicolas Jaar has always drawn from a wide palette to build up his elaborate pieces, and with Sirens he has created a record that can take New York post-punk and Chilean cumbia in the same embrace. With a his debut LP being released back in 2011 there's a feeling that the pathways and ideas suggested there and amongst his 12" singles have had the time to mature on Sirens and take on these distinctive forms that deftly blend genres with the political and personal. Within this heady mix Sirens veers away from the didactic, revelling in its detours and revealing itself in layers and repeated listens as that scratch card sleeve suggests.
---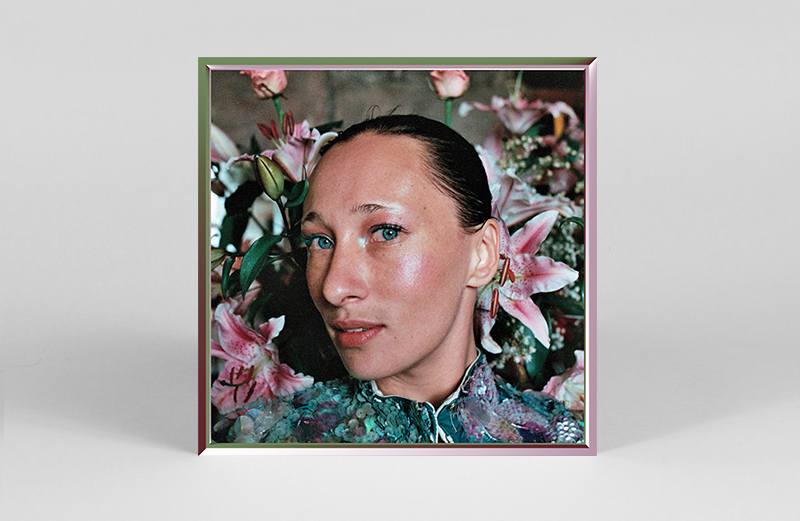 36. Georgia
All Kind Music
(Palto Flats)
You don't need to buy into the "ECM-era Don Cherry global jazz meets contemporary electronic avant-garde" tag line to know you're in for a treat with Georgia's third album. The work of New York duo Brian Close and Justin Tripp, All Kind Music is built on a sort of deconstructed improvisation, where fragments are assembled in the studio to create remarkable mosaics. On 'Petwo, Reality Souf Broker' this manifests as a half-remembered synthetic dream, memory skewed by Eastern opiates, while 'Aloha' sparks with squib-like intensity like some kind of spluttering steam-punk computer re-boot. By the time we get to 'Slow Dance' though territory feels more familiar, a track that could have been off RVNG Intl.'s 2015 Savant reissue (the label's Matt Werth offers the sampled bassline here), while 'Time Feel' could even be mistaken for an off-kilter Mood Hut 12". An engrossing record that reveals and rearranges itself with every listen.
---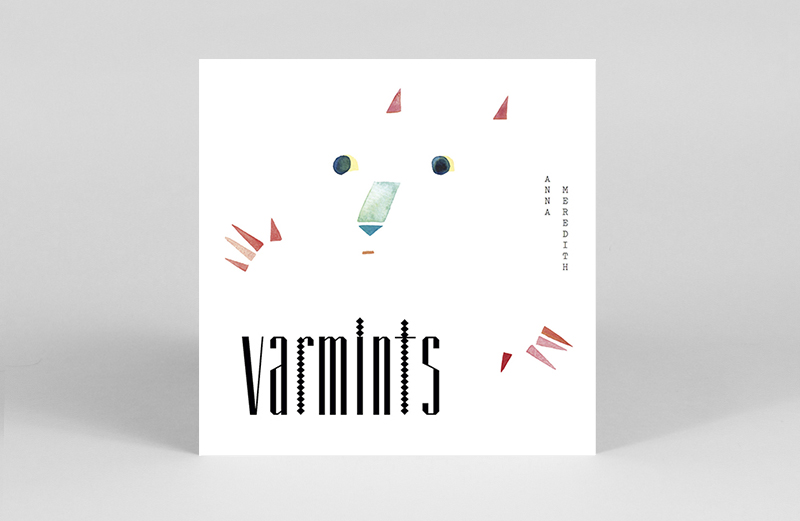 35. Anna Meredith
Varmints
(Moshi Moshi)
Anna Meredith followed up a brace of EPs released on The Vinyl Factory with a treat of a full-length debut earlier this year. The maximalist fanfare of 'Nautilus' first heard on Black Prince Fury sets the tone for a bold, striking sound, that although grounded in classical and minimalist composition and instrumentation has been released from those stuffy corridors and instead bounds free like some mythical beast gorging itself on the sweet airs of freedom. Defying the kind of categorisation that would end up throwing James Blake, Steve Reich, speed metal, Vangelis, marching bands, Mahavishnu Orchestra and Oneohtrix Point Never into the same unfathomable pot, it suffices to say that Varmints is a singular listening experience, one moment an exhilarating video game soundtrack, another rapt in the deft and reflective string arrangements, finding space to slot in a couple of stomping pop songs along the way.
---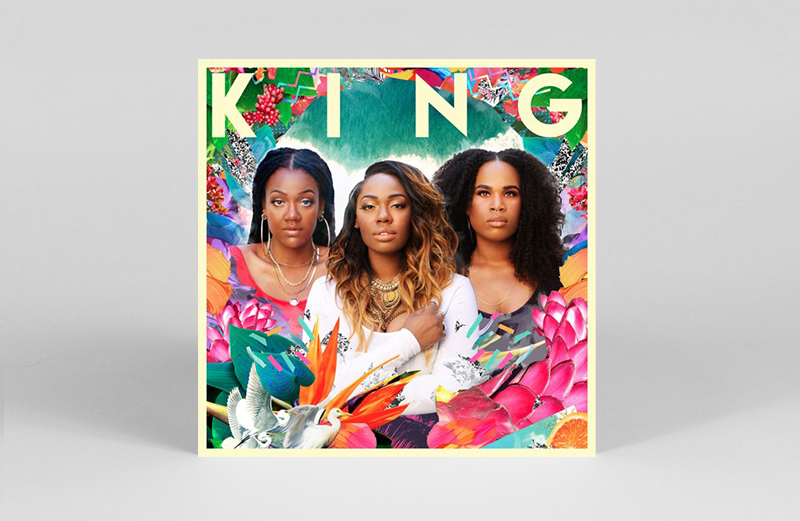 34. KING
We Are KING
(We Are King)
In what feels like an age since RnB trio KING first caught out attention on an Erykah Badu mix, the LA-vocal trio have spent the intervening five years honing the close harmonies and complex arrangements that made The Story EP so impressive, so utterly ahead of the curve, way back in 2011. Thankfully, 'The Story', 'Supernatural' and 'Hey' are reprised on We Are KING in extended form and remain among the album's strongest moments. Prince-approved future soul music that mutates familiar '80s RnB tropes with the kind of jazz harmonies that will make Sade and electric Herbie fans weak at the knees. A verdant, utopian album, available on vinyl direct from the band.
---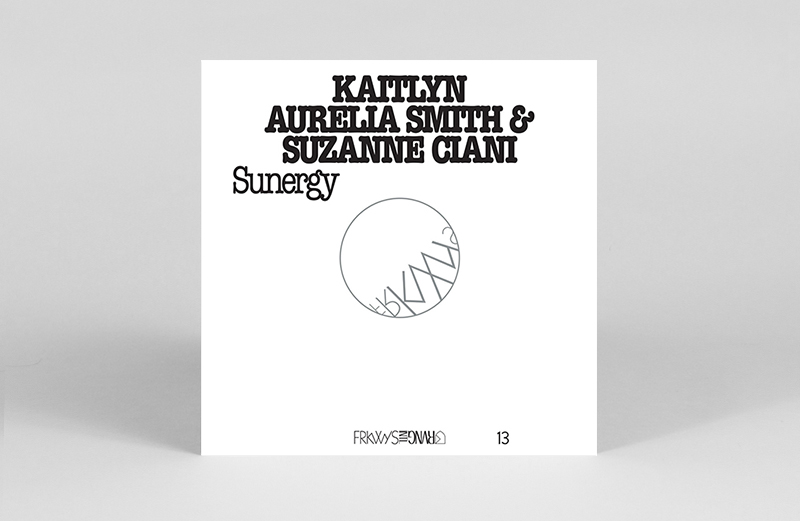 33. Kaitlyn Aurelia Smith and Suzanne Ciani
Sunergy
(RVNG Intl.)
The 13th edition of the FRKWYS intergenerational collaboration series was one of its finest yet, and a meeting of minds that revels in its concept as Suzanne Ciani, who pioneered the Buchla modular system from its development onwards in the early '70s, paired up with Kaitlyn Aurelia Smith – one of the finest practitioners to have adopted a Buchla in recent years. A serendipitous meeting in their coastal hometown of Bolinas, California, the common ground between the two made for a stunning reflection on the ocean that surrounds them- a coastal reverie that channels and articulates its nuances through the synthesizers. One of the year's finest electronic releases, and with the recent passing of Don Buchla this one was further testament to the wondrous instruments he created.
---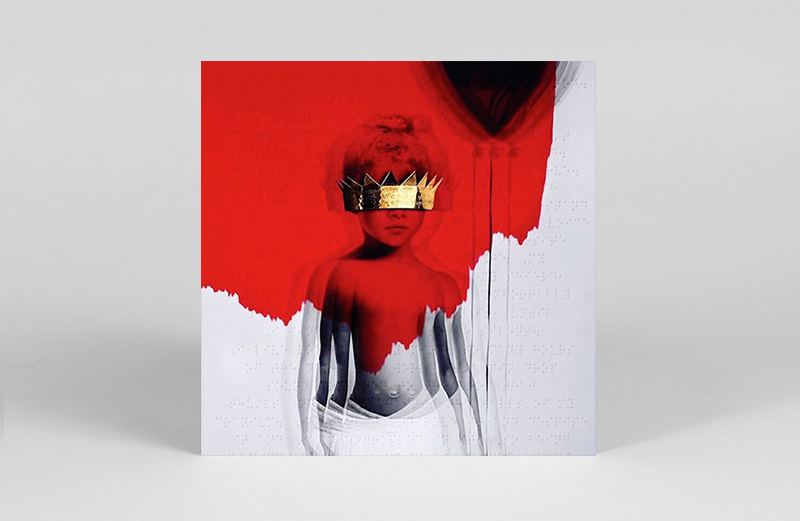 32. Rihanna
ANTI
(Virgin EMI)
Whether you love it, hate it, guilty pleasure it; let's face it: Rihanna wrote the year's catchiest pop track with the Drake-featuring 'Work'. Although not a big statement album, ANTI is littered with pop bangers that make us wanna drink champagne and smoke weed with RiRi till the early morn. 'Consideration' (feat. SZA) is probably the most alluring album opener, um ever, and tracks like 'Kiss It Better' and 'Desperado' we could listen to over and over again. Originally a Tidal music exclusive, we were pleased to see ANTI come to vinyl (following the inevitable run of bootlegs), as well as a massive career-spanning 15xLP box set.
---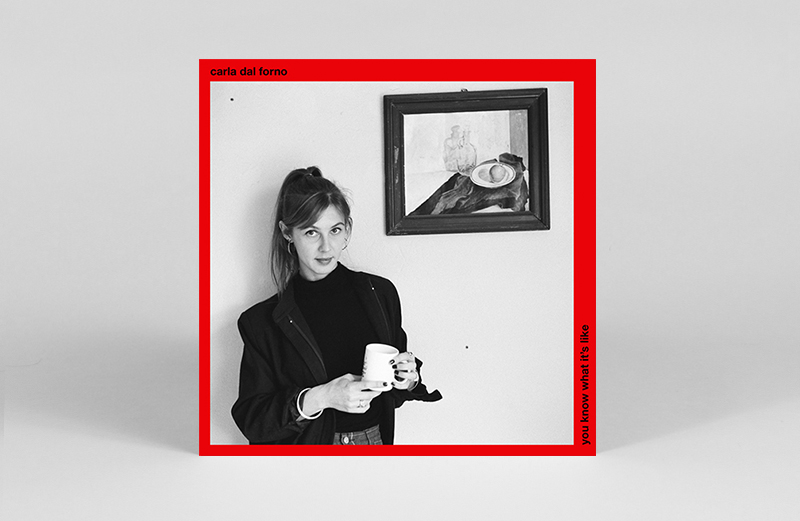 31. Carla Dal Forno
You Know What It's Like
(Blackest Ever Black)
With the appearance of Carla Dal Forno's debut 7" single back in May many ears rightfully pricked up to its hazy atmosphere and alluring vocal hooks and You Know What It's Like showed it certainly wasn't a one-off. Her's was a sound-world that indeed went deeper. With both this long player and her music videos Dal Forno manages to work sounds and imagery into the minds of listeners with a subtlety that is all too rare, partially obscuring sounds and conflicted elements that then come through on repeat listens, weaving notions of pop into experimentation and creating an uncanny intimacy that makes you feel like you're intruding on a private song. Undoubtedly one of the most distinctive debuts we've heard this year.
---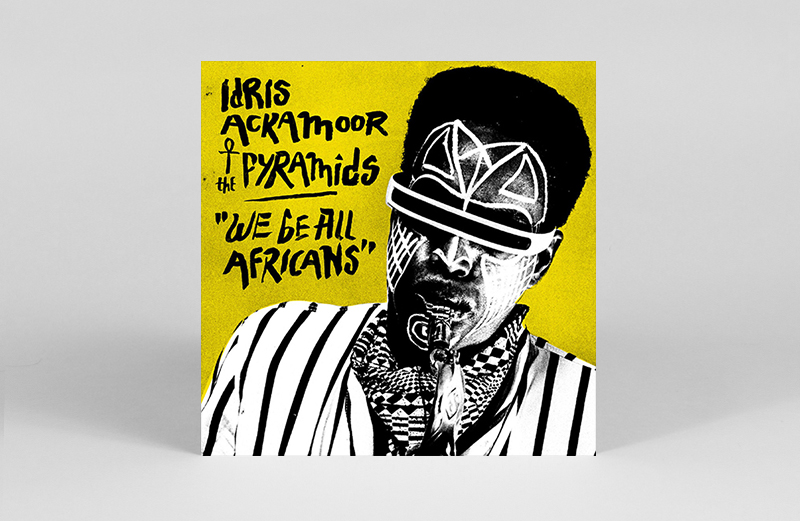 30. Idris Ackamoor & The Pyramids
We Be All Africans
(Strut)
An astral jazz original whose band The Pyramids emerged in the same breath as Sun Ra and pioneered a form of motherland-inspired Afro-futurism that can be traced through George Clinton to Kamasi Washington. Saxophonist Idris Ackamoor propelled the band to self-release three albums in the '70s, before demand from spiritual jazz enthusiasts thirty years later brought them back together again for Otherworldy and a string of memorably theatrical live shows. Under the auspices of Max Weissenfeldt, the Pyramids came to Berlin to record at the analogue Philophon studio, capturing Ackamoor at his most expressive, whether on the ritual chant of the title track or the spaced-out synth jazz of 'Epiphany'. What We Be All Africans lacks in the radical punch of the band's outings forty-plus years ago, it makes up for in pure vital joy, revelling in the relative serenity of having nothing left to prove. Essential for anyone who considers themselves a disciple Sun Ra, Archie Shepp or Mulatu Astatke.
---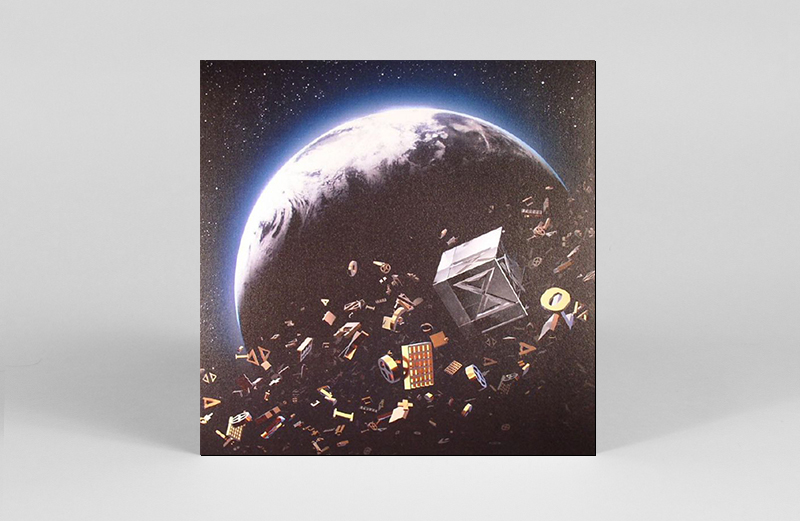 29. Novo Line
Movements
(Ecstatic)
Gear is the story behind this session of "algorithmic body music". Nat Fowler gathers purely '80s materials for his Novo Line craft, even down to the floppy discs. Using re-appropriated software run on two Atari ST PCs with Yamaha FM synthesis via MIDI and a particular tuning ("a pure 3:2 ratio Pythagorean scale centred on 432hz"), the Berlin producer extracts undiscovered sounds, texture and potential from his vintage weaponry. "I like the idea of using restrictions in order to find and push boundaries, from limiting which octaves I use to how many notes at a time," he said in the press release. The album has a propulsive freeform flow that makes for an addictive dance floor experience.
---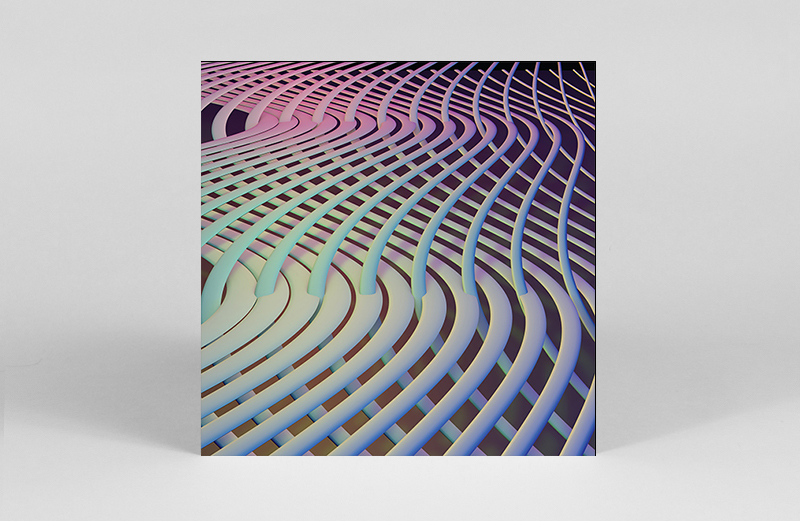 28. Steve Hauschildt
Strands
(Kranky)
Continuing his visionary flow of cosmic synth perfection, Ex-Emerald Steve Hauschildt, delivered his fifth solo LP this year, the mesmeric and masterful Strands. Inspired by cosmogony and creation myths, the LP drifts through zero gravity states, inviting us onto the observation deck to cop some sweet solar rays. Pulsating sequences, nebulous pads and celestial melodies overlap and tessellate, gradually locking together before slipping into a timeless and malleable cosmic soup. While he may not be going boldly into new territories, Strands sees Hauschildt continue to expand our horizons, refining his craft and taking us along for a sublime space ride.
---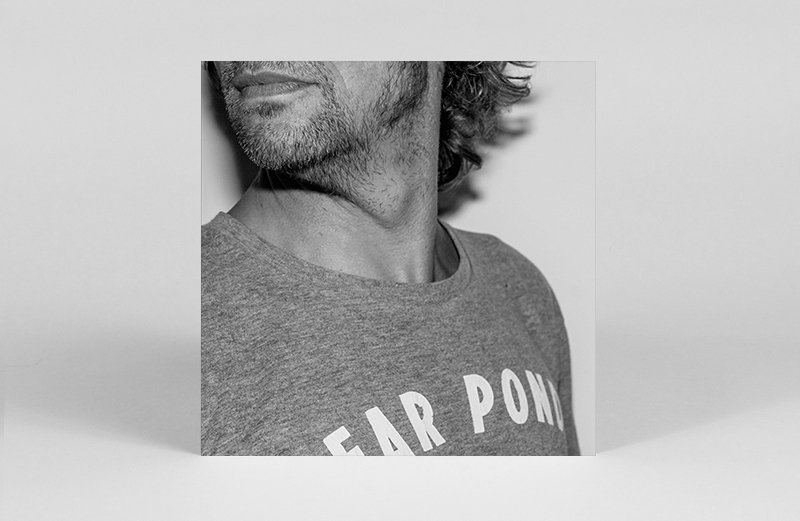 27. Demdike Stare
Wonderland
(Modern Love)
Just in time to give everyone a perfect Christmas we get this utterly amazing new set from Sean Canty and Miles Whittaker aka Demdike Stare. Wonderland crunches through the post-industrial landscape with remarkable versatility. The junglist breaks of 'Sourced' may be raw around the edges but they don't exclude moments of serene beauty arriving on the LP's final track 'Overstaying'. Spread over two LPs (there's a limited smoked-out lime version out there too), Demdike Stare's Wonderland is frighteningly good.
---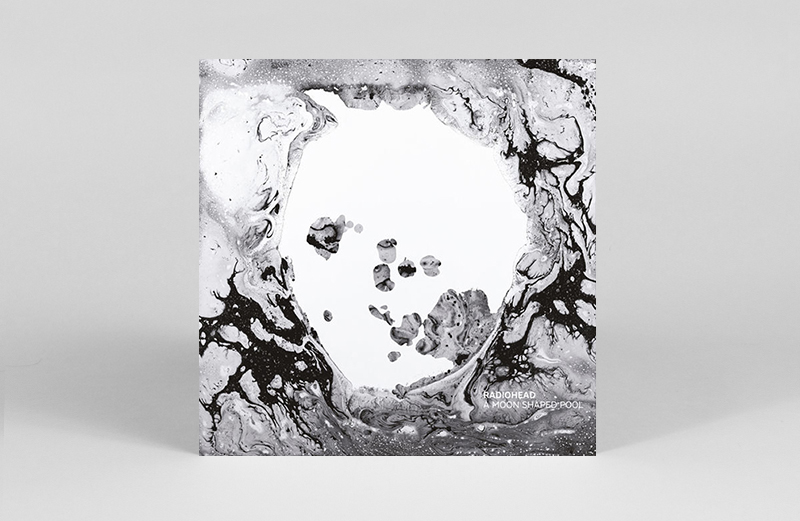 26. Radiohead
A Moon Shaped Pool
(XL)
Nine albums in and Radiohead continue to affirm their objective "biggest band in the world" status. Way past trying to make new friends, A Moon Shaped Pool continues on a familiar trajectory and them some, whether adding sweeping orchestral anxiety on 'Burn the Witch' or stripping back to their most elemental on 'Daydreaming' or 'True Love Waits'. An album that knows what works and how to use it, A Moon Shaped Pool may flirt with the formulaic at times, but still manages to satisfy and indulge all our mopiest moments. While there was some concern about the white vinyl pressing, Stanley Donwood's artwork raised the bar once more with the limited edition offering fans a (very) little piece of studio history.
---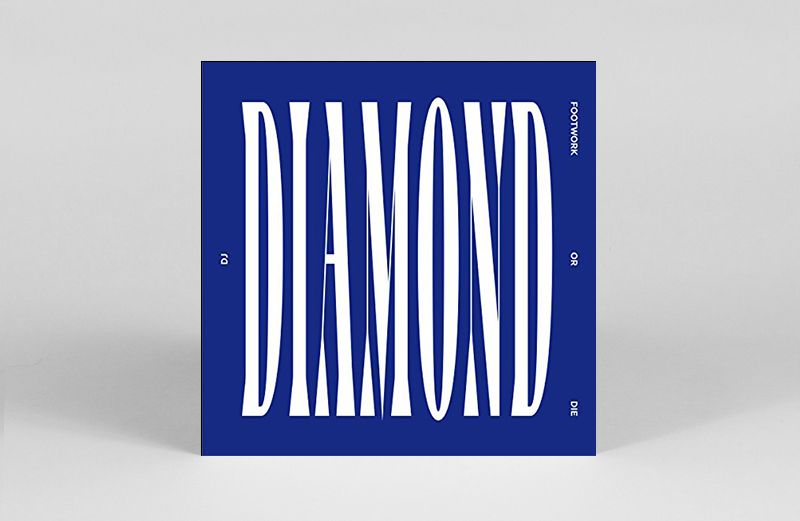 25. DJ Diamond
Footwork Or Die
(Duck N Cover)
Karlis Griffin aka DJ Diamond emerged to the international stage in 2011 with Flight Muzik for Planet Mu, who had previously spotlighted him on the genre-defining Bangs & Works Vol.1 footwork compilation. With its hi-octane bounce, dark side grime references, cheeky vocal samples and psychedelic turns, Footwork or Die is more than a worthy successor to that landmark debut. From the maniacal strings on tracks 'Long Live A King' and 'Murder Muzik' to the romantic soul step of 'That Feeling Again' to the beat-em up escapism of 'Game Over', this is the freshest ghetto transmission we've heard in some time.
---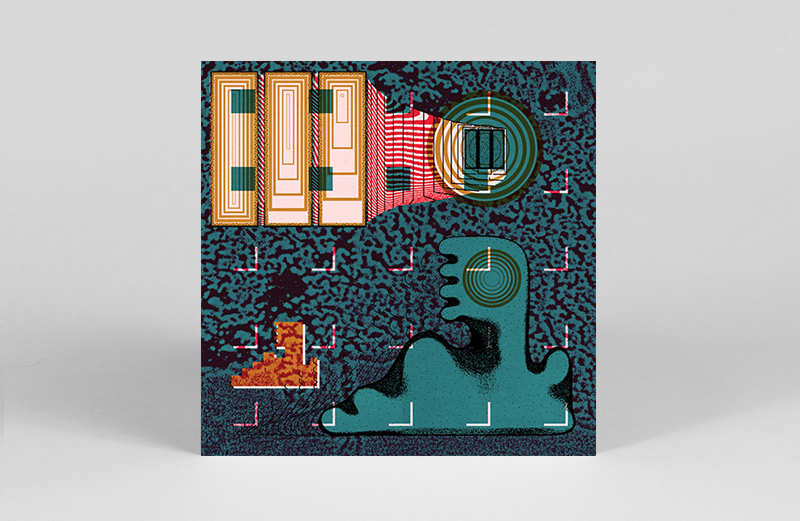 24. Don't DJ
Musique Acéphale
(Berceuse Heroique)
Delivering one of our favourite 12″s of last year, Don't DJ returned with a full suite of polyrhythmic projections on Berceuse Heroique (who've already had success in this year's 12"s list). The "Reich-in-Africa" tag still applies here, but with depth and subtle variety added to Florian Meyer's astute percussive palette. Each track on this glorious LP evolves like a tapestry where Meyer lies tweaking the threads at a microscopic level to knit together vast sonic kitenges. While the density of the productions can sometimes feel claustrophobic there's an acknowledgement of joy in repetition that nods to the Afro-Germanic lineage of Can, Dieter Moebius and Mark Ernestus. One of the years best electronic music albums, the vinyl also carries gorgeous gatefold artwork by Robert Beatty, who designed last year's incredible Tame Impala sleeve.
---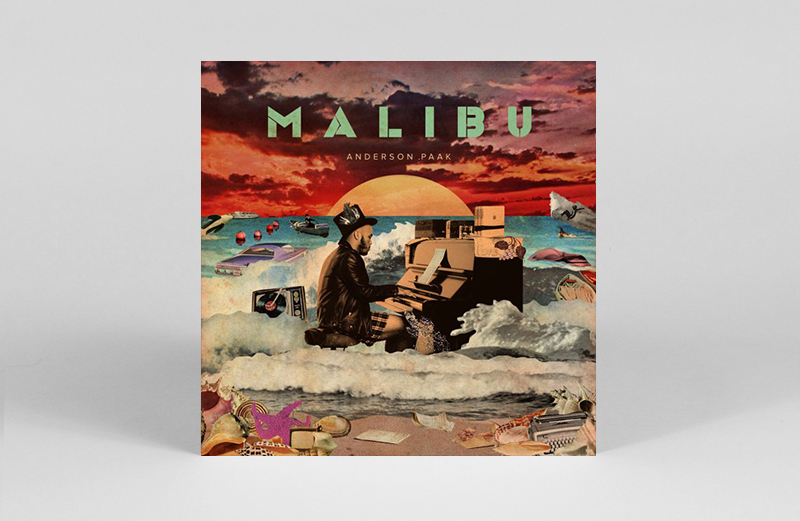 23. Anderson .Paak
Malibu
(Steel Wool / Empire)
Anderson .Paak's second LP received an anticipated vinyl release earlier this year, bucking the unfortunate trend that has left the likes of Kanye and Beyoncé off wax. Having collaborated with Kendrick among others, Malibu gives the LA vocalist a deserved moment in the sun, helped out by production from Madlib and Kaytranada. A joyous collection of untethered house, disco and RnB influence, Malibu makes the case to put Anderson .Paak' in the same circulation as D'Angelo and Frank Ocean, swinging from the irresistible opener 'The Bird' to the block party funk of 'The Waters' to the discoteque jam of 'Am I Wrong' in three easy moves. The kind of record that might just trick you into thinking everything's going to be alright.
---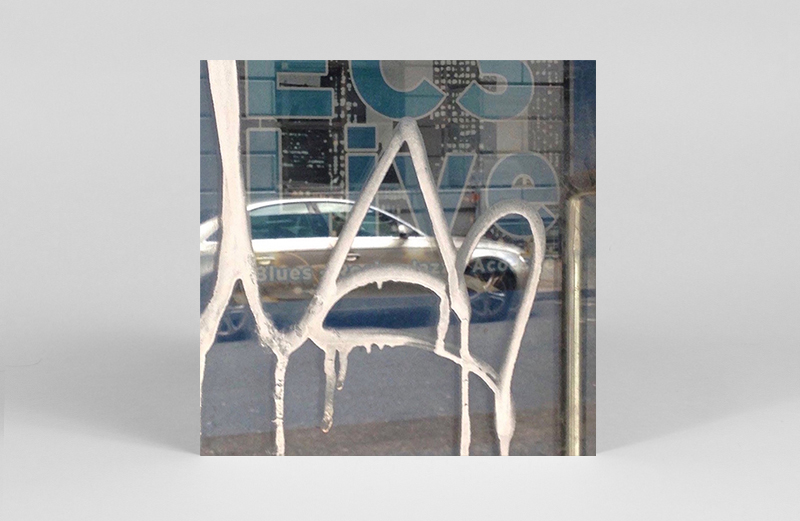 22. Mica Levi & Oliver Coates
Remain Calm
(Slip)
Still relatively fresh from the pressing plant this one hasn't strayed too far from our collective turntable since release and stands out as a very worthwhile collaboration between two musicians who have had plenty to say on their own terms this year (a sterling solo LP from Coates and Mica Levi's Taz and May Vids being well worth checking out as well). Remain Calm had its genesis in an impromptu jam on Mica Levi's NTS radio show, with that material and subsequent home recordings being electronically extrapolated into the final result. Indeed the production and the treatment of Coates cello really make this one shine, blurring the sonic spaces between the acoustic and the electronic in an approach that yields some unconventional and beautiful compositions.
---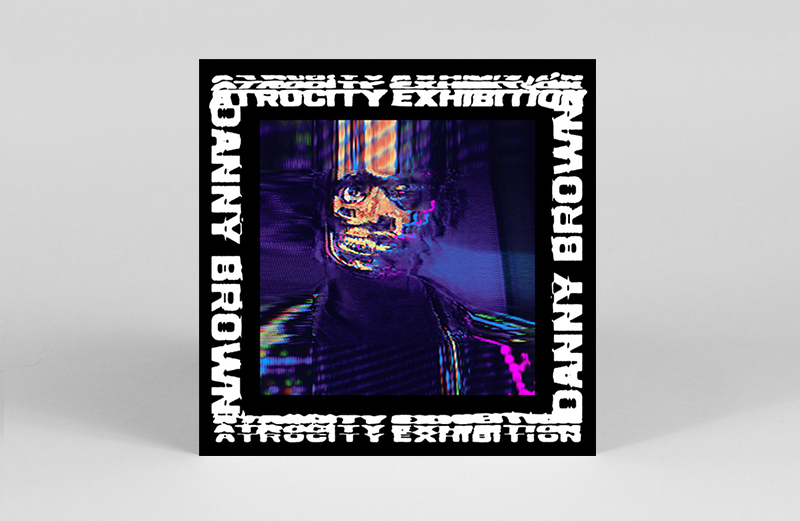 21. Danny Brown
Atrocity Exhbition
(Warp)
This is Mr Brown's sixth album in and his first for Warp but stands up as his best yet. Detroit's finest is on full on fire here riding rhythms created by Alchemist, Black Milk, Evian Christ and Paul White to mention a few. Brown's signature strangled machine-gun rhymes are nothing but exhilarating and give Atrocity Exhibition seem like an album flying at light speed. Real nice n' limited blue vinyl version out there too.
---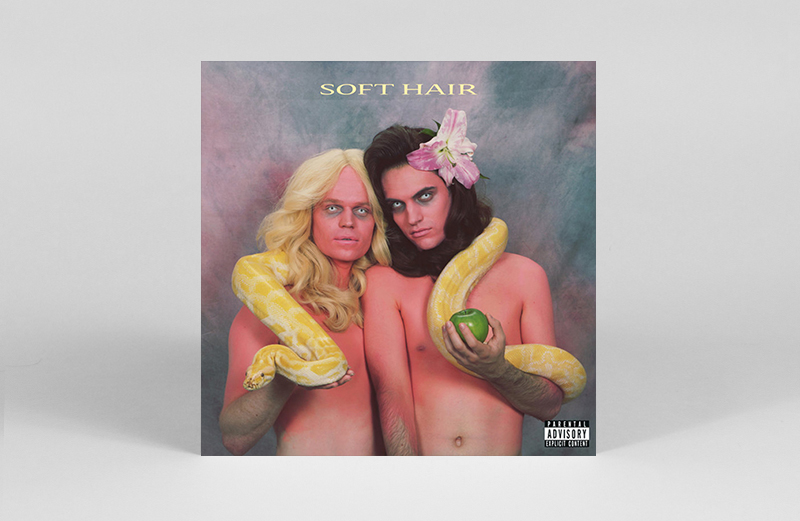 20. Soft Hair
Soft Hair
(Weird World)
Heralded as "new bromantics", Connan Mockasin and LA PRIEST's Sam Dust are Soft Hair, progenitors of the sleaziest Casio funk this side of Rick James. While there's a temptation to see Soft Hair as a sort of novelty outfit, the leather pant and heels combo of 2016, this is a record which just grooves too hard. Anyway, who ever said pop couldn't have a sense of humour? For all the '80s posturing ('A Goood Sign' practically descends into Vangelis-esque space walk) there's something dainty, beguiling and utterly disarming about the pair's pop-funk miniatures that make tracks like 'Relaxed Lizard' and 'Lying Has To Stop' among our favourites of the year. By the time you reach 'Alive Without Medicine' it feels like the whole thing might have been some kind of ketamine dream, from which you've awoken just too late to see a pair of oompa loompas from the Garden of Eden make off with the rest of your fruit salad.
---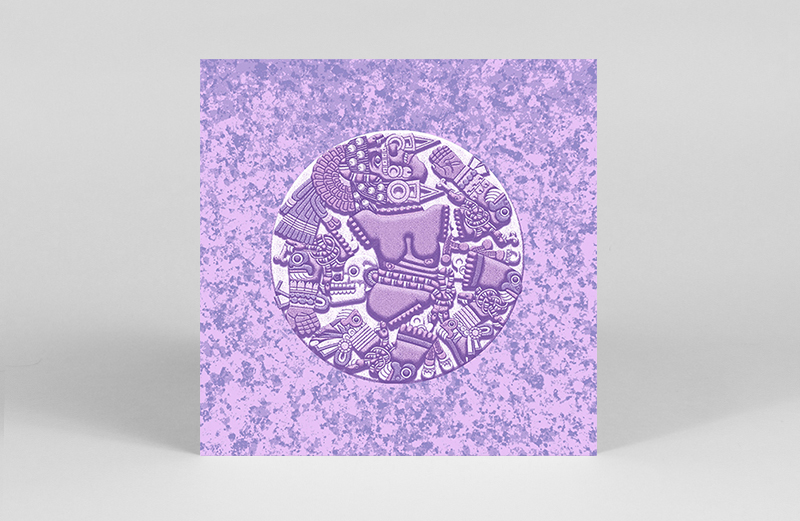 19. Elysia Crampton
Elysia Crampton Presents: Demon City
(Break World Records)
Elysia Crampton doesn't like to refer to herself as Bolivian. Belonging to the Aymara people, an indigenous Andean group with its own history of queerness, Crampton's work – from her collage pieces as E+E to her 7" to last year's breakthrough American Drift – draws on Latinx culture and naturalism and takes aim at machoism and oppression. Suppressed histories and the "collective search for transformative justice" are the focus on her second full-length Demon City. Sitting somewhere between album and compilation (hence Elysia Crampton Presents:), she is joined by some of today's rising provocateurs including Chino Amobi, Rabit, Why Be and Lexxi. With Crampton as muse, each artist asserts their past-future political vision across the seven mutant tracks with a collective force that is greater than anything solo.
---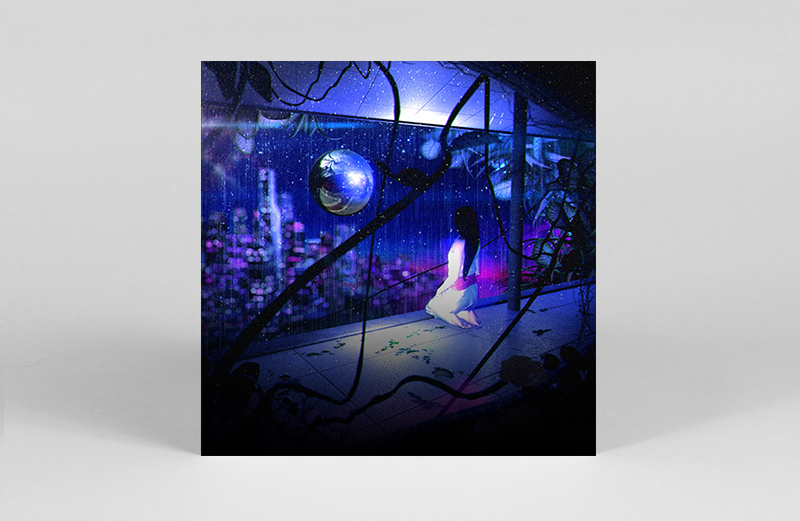 18. 2814
Rain Temple
(Dream Catalogue)
One of the year's most highly sought after releases, this 8-track ambient suite of new material from Hong Kong Express and t e l e p a t h as 2814 first appeared on cassette (and features in our recent film Blank Tape). Crafting dystopian atmospherics that trace a razor sharp edge through new age soundtracks and video-game futuristics, Rain Temple may well appeal to fans of Burial, Sakamoto and Vangelis, but in truth it exists in a realm of its own. A desolate vision of urban isolation lovingly termed "neon-grime shot through a poison dart from Rainforest Spiritual Enslavement", Rain Temple soundtracks a savage future, that leaves you feeling like you've spent just that little bit too long staring at your own blank reflection in the black mirror. Just don't call it vaporwave.
---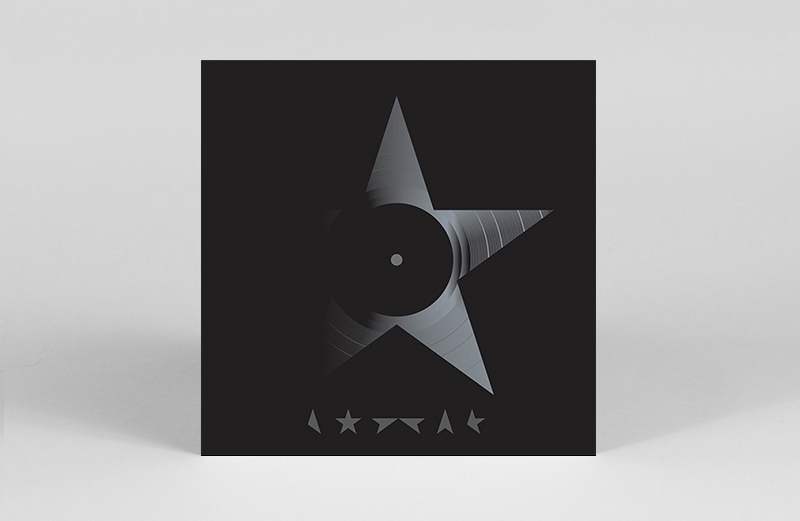 17. David Bowie
Blackstar
(ISO)
Already crowned our favourite record sleeve of 2016, so much ink has been spilled over David Bowie's final album, its creation and subsequent decoding that it's easy to lose sight of the music. A record so inextricably bound in the circumstance of its creation, Blackstar will surely go down as one of the great works of what Edward Said explored as "late style", by an immortal, shape-shifting hologram of a man holding death in his outstretched hands. Carrying this with him, protecting those around him, Blackstar was David Bowie's final charade, executed to perfection, a vanishing act of sorts. A black curtain here, a puff of smoke there, the audience is rapturous, disbelief, and Bowie, standing cooly by the side of the stage, smoking a cigarette and watching the illusion unfold one last time.
---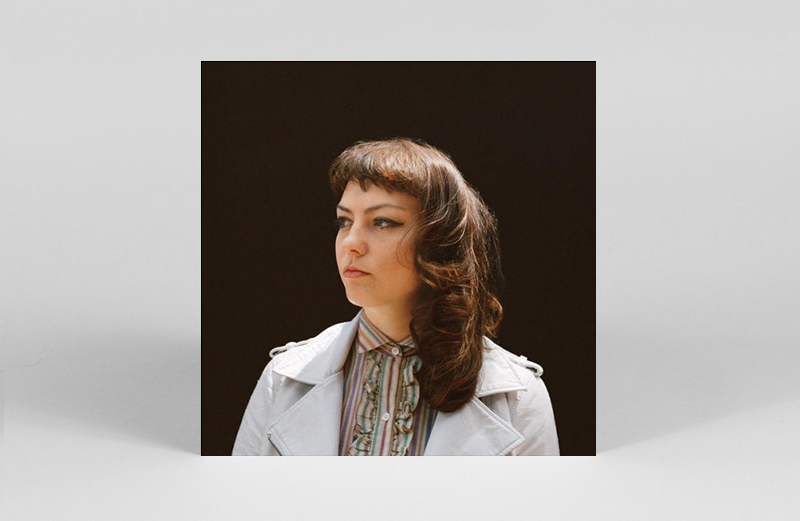 16. Angel Olsen
My Woman
(Jagjaguwar)
A breathtaking return from Angel Olsen after 2014's Burn Your Fire For No Witness, My Woman is every bit as assertive as the title suggests. Shedding some of the introversion, without losing the razor-sharp observation, hers in a sound that revels in sentiment rather than tropes, exploiting the lo-fi reverb of her more grung-y roots, or a more acerbic, synthetic feel to tell stories from experiences that belie her 29 years. With a voice that can deliver the most biting phrases with deceptive simplicity, this is a poppier record for sure, but one that doesn't hold back – "Do I need to give more attitude, or…?" she asks wryly at the end of the video of 'Shut Up Kiss Me'. Not a chance.
---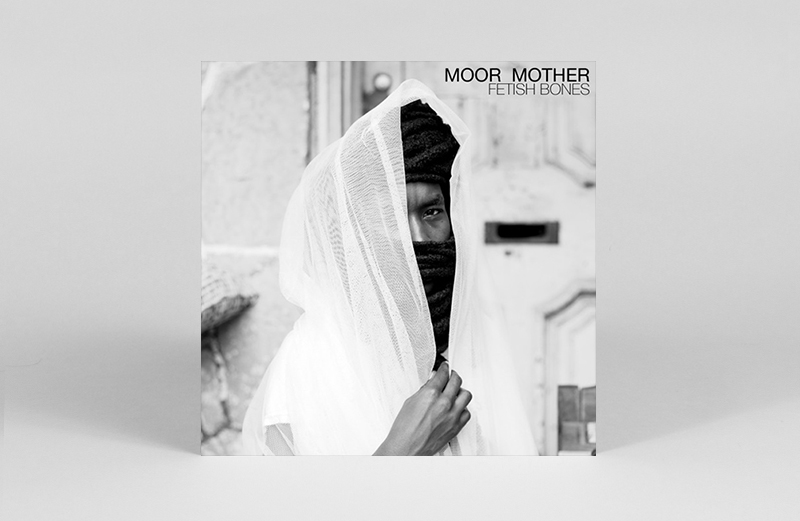 15. Moor Mother
Fetish Bones
(Don Giovanni Records)
In this new Donald Trump-Alt Right axis, the protest album is once again an important document of the injustices and inequalities we are witness to. Few records from this year have reverberated and rumbled through the thoracic cavity quite like Fetish Bones, in which, Philadelphia-based musician, artist, and activist Camae Ayewa creates thirteen sound collages of spoken word, found founds, analog electronics and more. Citing "the visceral anger of punk and the expansive improvisatory spirit of Sun Ra," these poems draw on the Afro-futurism tradition of time travel. The album's opener 'Creation Myth' traces African-American history from the 'emancipation' of 1866 to recent events in Ferguson, Missouri to the imagined apocalypse and back. It's a brutal musical experience that will make you flinch.
---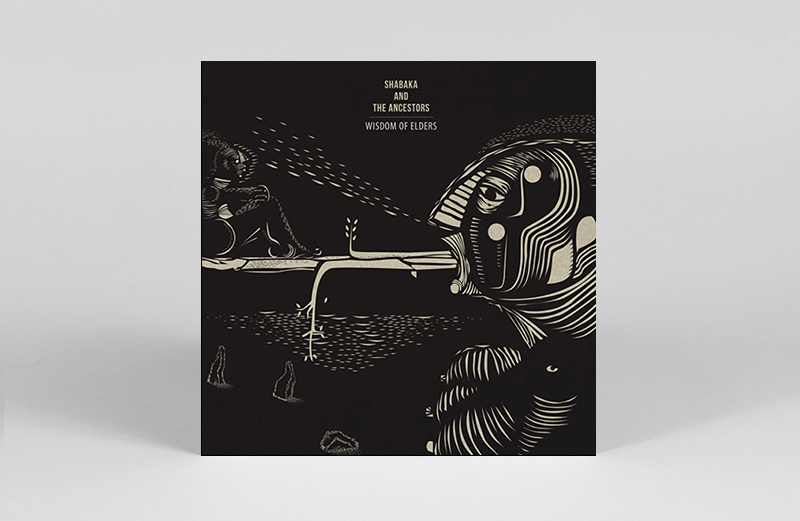 14. Shabaka & The Ancestors
Wisdom of Elders
(Brownswood)
South African saxophonist Shabaka Hutchings is the powerhouse behind London's resurgent jazz scene, lending his horn to Mercury-nominated The Comet Is Coming, fellow Brownswood outfit Yussef Kamaal, Sarathay Korwar, Sons of Kemet, and Melt Yourself Down in 2016. However, it's his own record, Wisdom of Elders that left us dumbfounded this year. Recorded in a single day with some of South Africa's most exciting jazz musicians, Wisdom of Elders bristles with energy and intuitive improvisation. While it may formally borrow from Southern African Nguni music, central African folk and Caribbean calypso, it's the guttural crescendos of tracks like 'Mzwandile' (that recall Coltrane at his height) which hit the hardest. While the 'elders' are present – 'The Observer's distant spiritual invocations channel '60s Max Roach with In A Silent Way-era Miles Davis, Art Ensemble of Chicago meet Earth Wind and Fire on avant-jam 'Natty' – this is now Shabaka's way, and a first real taste of an artist whose got a lot more to say.
---
13. SeekersInternational
LoversDedicationStation
(Bokeh Versions)
Like someone you've just met who already feels like an old friend, it's hard to believe that it's barely a year since Bokeh Versions put out the feelers with a colourful 7" from the mysterious SeekersInterntaional. Since then the label has nurtured a nascent lo-fi digi-dub sound on a string of cassettes and this, its sole LP release. And while the 7" gave us a taste of breezy synths and downbeat boogie on 'IfUWantMe', SeekersInternational needs to be experienced in LP form, knitted together as one continuous soundscape where each track becomes like a dusty analogue snapshot of a dislocated urban space. If Adam Curtis made digi-dub, it might sound a bit like this. And as snatches of conversations, adverts, children laughing, even the odd seagull infiltrate this dubby, lovers rock homage to London's dub ancestry, it could just as well be 1989, with you trying to tune your Cavalier car radio while cruising, care-free, down the Lea Bridge Road.
---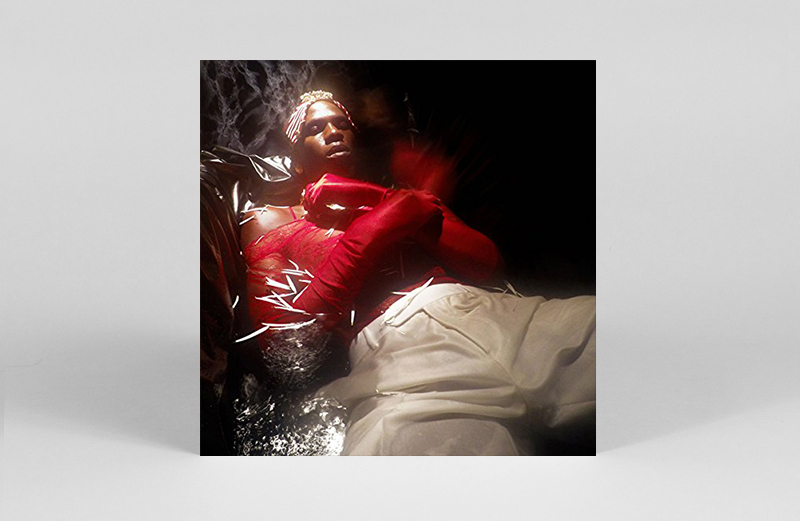 12. Yves Tumor
Serpent Music
(PAN)
Listening to the opening tracks of Serpent Music you wouldn't expect a mosh-pit at an Yves Tumor live show, but that's exactly what went down at PAN's Berghain showcase last month. Originally conceived of as a soul record, the album filters vulnerable moments through slippery scales, from reverb-heavy smoothness to the very pits of experimentation. Though the Tennessee-raised, Turin-based artist has released on labels like NON, Janus and Halcyon Veil under a number of guises, this stands at his most personal work to date and the perfect example of what the peerless PAN label stands for.
---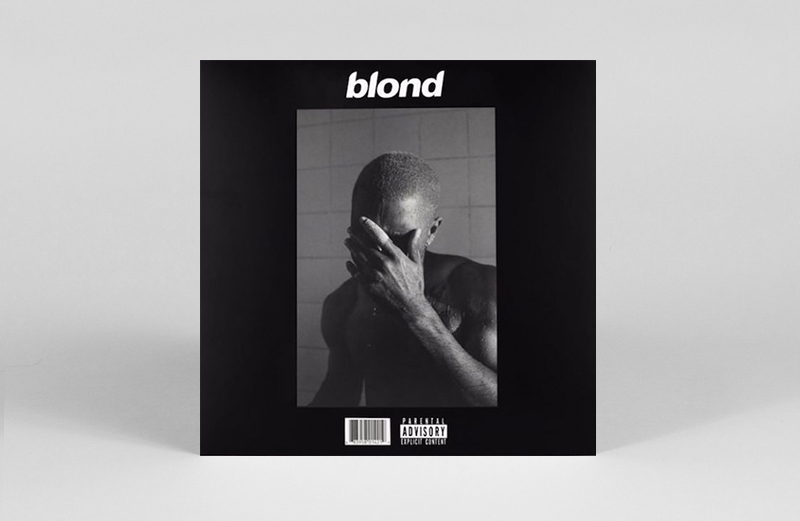 11. Frank Ocean
Blonde
(XL)
What is mainstream hip-hop and r&b's beef with vinyl? It's a question we sought to answer this year as the tide of big hitting albums (from Beyoncé, Chance The Rapper, Kanye) failed to make it to wax and instead, the bootleggers moved in. We thought the same fate would meet Blonde given that Channel Orange as well as nostalgia, ULTRA. and Endless never got legit wax releases. But, on the usually horrific Black Friday, Frank Ocean via XL sold copies of the album for 24 hours only in a rather nice monochrome record sleeve version. Hearing 'Ivy' on vinyl has only been a revelation.
---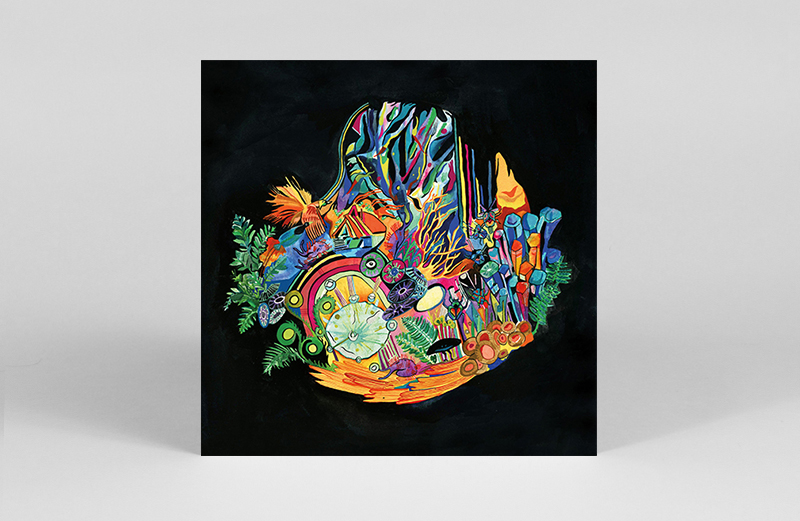 10. Kaitlyn Aurelia Smith
EARS
(Western Vinyl)
As we saw earlier on this list it's been quite a year for Kaitlyn Aurelia Smith's inspired work on modular synths, with her Suzanne Ciani Sunergy collaboration proving an essential listen and EARS only further reinforced her abilities to articulate a vivid and enchanting sound world by melding electricity to a will of her own. But then again EARS is by no means an electronics-only affair and a remarkable thing about this one is the central presence of the acoustic, both in the instruments that intertwine with the Buchla arpeggios, and indeed in the feeling that an attentive ear to natural sound channels the bleeps and blips into its unique melodies.
---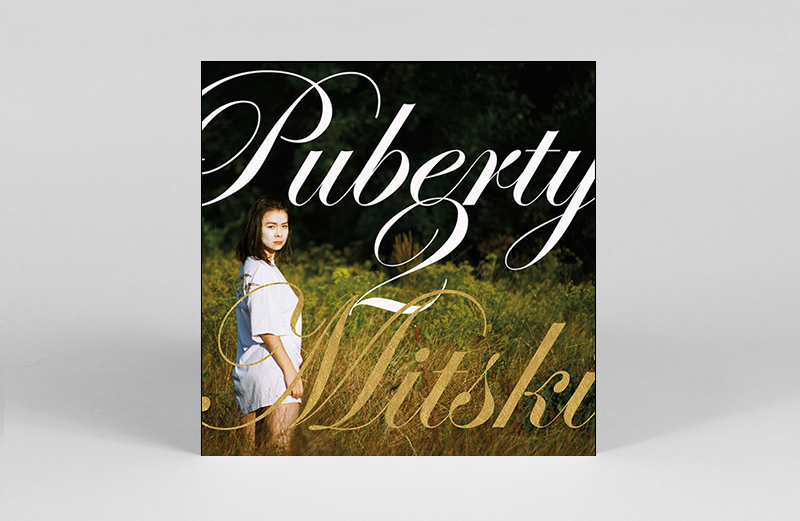 9. Mitski
Puberty 2
(Dead Oceans)
Mitski Miyawaki was born in Japan, now based in New York and Puberty 2 is the album that's set to take her even further. It's got guitars, synths and horns all over it and the songs seem completely driven by her confidence to say exactly what she wants. Deceptively simple, anthemic yet oddball indie rock with discordance and swoon-some songcraft in equal measures, Mitski's sure to push even further from here on in.
---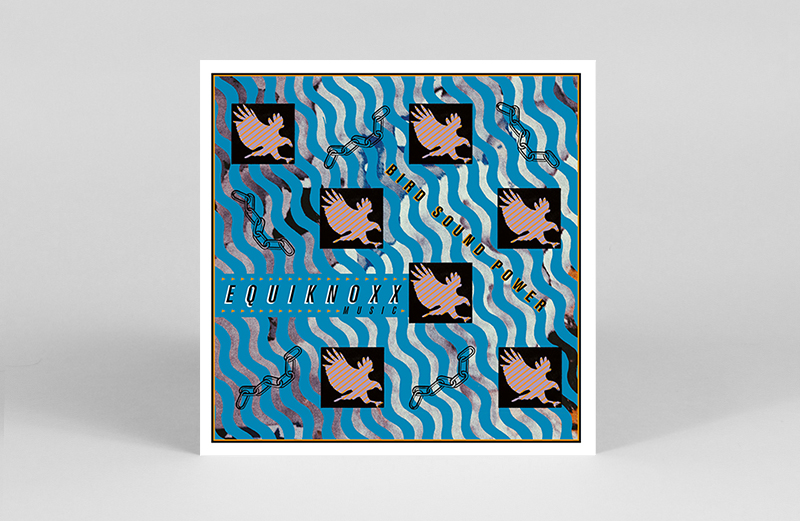 8. Equiknoxx
Bird Sound power
(DDS)
The deadliest riddim record of the year? This is it, right here. Pieced together by Demdike Stare and Jon K, who also did the sleeve design, these crooked, future mutations from Jamaica's dancehall squad Equiknoxx date as far back as to 2009 but are mostly recent or 2016 productions. The album serves as somewhat of a primer for the sounds that they've been developing – from the punchy to the wild, from IDM-derived to trill birdsong flourishes – over the past decade. It's a genre that's always drawn from many sources but this album has helped revive dancehall's scope in the modern scene.
---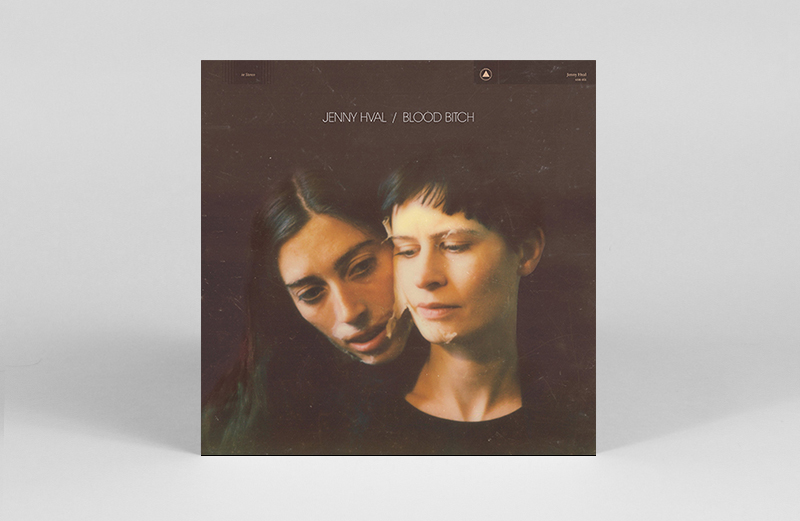 7. Jenny Hval
Blood Bitch
(Sacred Bones)
Jenny Hval's ability to merge notions of pop music and the avant-garde hit a new height with Blood Bitch. As with 2015's exceptional Apocalypse, girl, the arrangements and noise productions (by Lasse Marhaug again) and Hval's voice are beautiful and intriguing unto themselves. But there's a lot to get your head around here lyrically and in terms of the album's themes and references – for example on 'Untamed Region', Jenny wakes up to her period in a hotel room with the urge to touch everything in the room, like a dog / Marking everything that belongs to no one. The same track includes an extract from Adam Curtis on uncertainty and non-linearity.
From vampires and matters of the heart to menstruation and the female form (a recurring theme for Hval), blood is well and truly at the centre of this record and also the live show, which features a performance artist (pictured in the sleeve), rose petals and a paddling pool. Like all great albums, Blood Bitch is best heard in its entirety and deserves of a few spins to let it to sink in.
---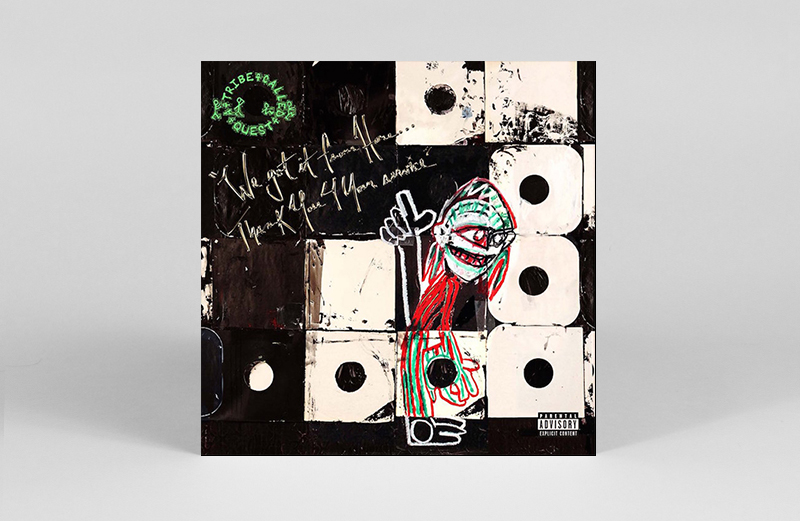 6. A Tribe Called Quest
We Got It From Here… Thank You 4 Your Service
(Epic)
A Tribe Called Quest's return was prefaced by the passing of Phife Dawg earlier this year, the funky diabetic with the big heart who joined Q-Tip and Jarobi on what is one of the most accomplished and unexpectedly brilliant hip-hop comebacks of all time. As agile and responsive as they were 18 years ago, ATCQ's We Got It From Here… is a timely affirmation of how little progress has been made ("killing is still in season") in the US. Politically there are moments when We Got It From Here… is one of the year's most upfront protest records, others where the bigger picture melts away, replaced by the moments of light and friendship ('Enough!!', 'Lost Somebody') that colour the everyday. A record that preaches solidarity in all its forms, the peerless production and lyrical maturity exudes authority, and emanates a sort of avuncular comfort in knowing that there are elders out there who still get it. A fitting tribute, it's Phife Dawg who gets the final word.
---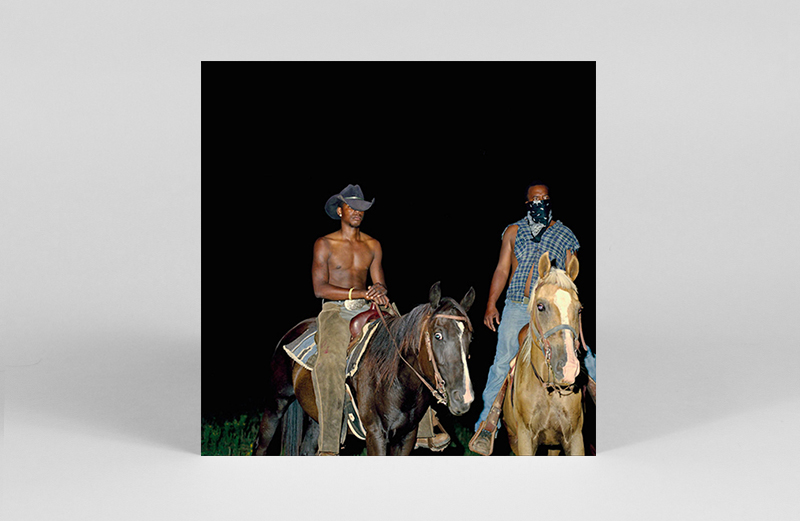 5. Dedekind Cut
$uccessor
(NON)
"The exploration of non, prior to the adjective, gives intel into the focus of the label, creating sound opposing contemporary canons," reads the NON Worldwide mission statement. A collective of African and diaspora artists, the label – intent on decolonising the dancefloor – has been behind some of the year's most curious releases. Take Chino Amobi's Airport Music For Black Folk, in which he follows Brian Eno in inducing the atmosphere of an airport terminal. But through the eyes of a black man and with 2016 realism, it's a different story; where Eno invites lullaby, Chino unshackles nightmare.
The label is inherently Internet: its founders Chino Amobi, Nkisi and Angel-Ho – based in the States, the UK and South Africa – met on Soundcloud and Facebook. As NON-citizens, they've created a borderless e-state that's subversive and empowering. The only downside for us has been the absence of physical releases so we were thrilled to see Lee Bannon's debut album as Dedekind Cut drop on wax, not to mention the 20 edition "pro" yoga mats that were also created. The album's centrepiece is the time-shifting dreaminess of 'Conversations with Angels', which features spots from DJ Shadow and Amobi. Other ambient moments, including the Coil-inspired silver of ☯ or the new age dimensions to 'Integra', are book-ended with self-propelled artillery, noise and haunted constructions before the celestial harmonies of '46:50' drift above. Though there were many exceptional ambient albums in 2016, this was by far the most individual.
---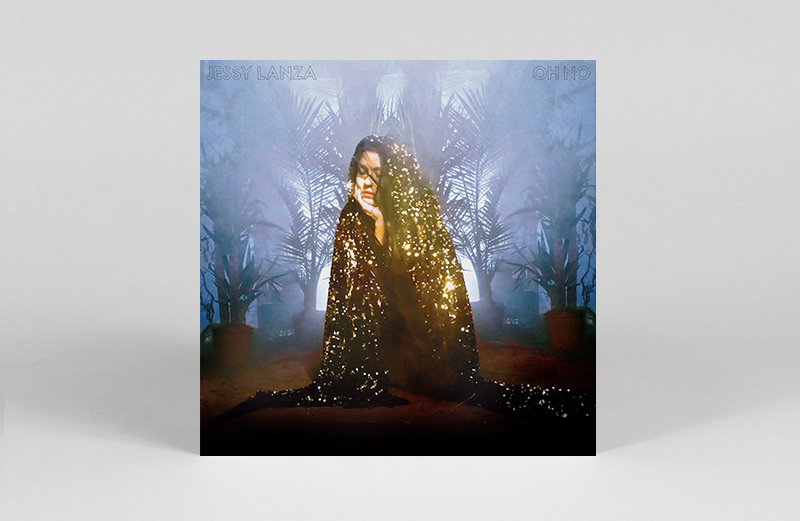 4. Jessy Lanza
Oh No
(Hyperdub)
"It's a combination of everything I love about music," Jessy Lanza said of Yukihiro Takahashi's 1981 album Neuromantic. "Pop songs with weird chord progressions and unconventional sampling techniques." Lanza made no secret of the influence of the experimental pop philosophies from the golden age of Japanese boogie. Heard in the crisp and dry drums and vast spacious synth lines that drift across Oh No, Lanza is able to craft an album that's both playfully irreverent ('VV Violence', 'It Means I Love You') and steeped in sophisticated pop constructions. Without a doubt one of the most enjoyable records of the year.
---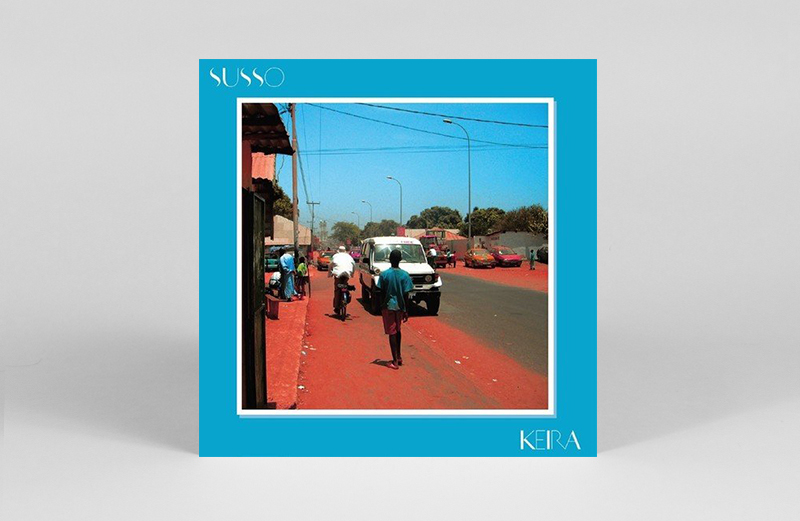 3. Susso
Keira
(Soundway)
It's a testament to Huw Bennett's soft touch approach to the Gambian field recordings that underpin Keira that you'd be forgiven for thinking this was a record sourced in its entirety from the West African country, like some long lost cousin of Francis Bebey's Psychedelic Sanza. Working with Yusupha Suso, son of a renowned Mandika and a balafon maestro (a kind of wooden xylophone), Bennett gives each track a pulse of sorts, always allowing the natural syncopations and timbres of the original recordings to dictate the personality of each track. On 'Ansumana' it's the Ansumana Suso's 'Kora' which sets the pace, a "remix" of traditional tune 'Kuruntukelefa', while the tweaked vocals and natural elasticity of the balafon determine the bounce of 'Bani', which bursts with joyful expression. Knitted together with incidental recordings, Bennett goes to great lengths to ensure the musicians themselves are given their dues – something that doesn't happen nearly enough. A refreshingly understated record, but no less impressive an achievement.
---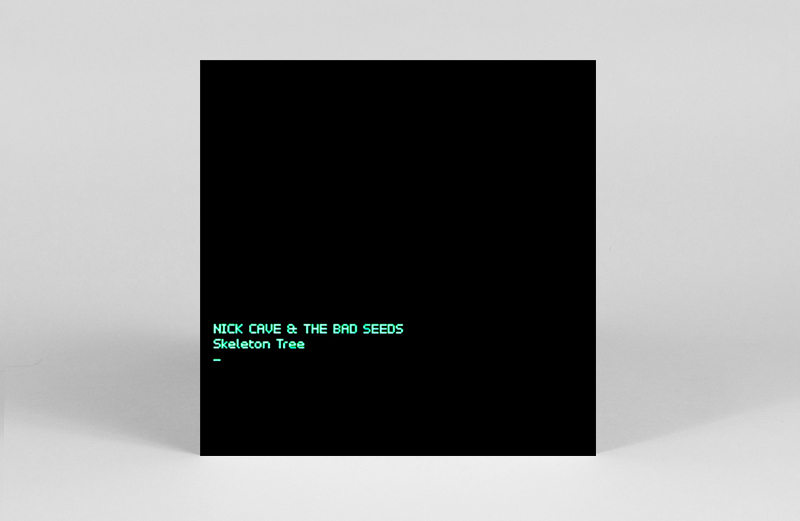 2. Nick Cave & The Bad Seeds
Skeleton Tree
(Bad Seed Ltd.)
With Push The Sky Away proving itself as one of the finest records in the band's illustrious back catalogue, Nick Cave and the Bad Seeds had already set about the creation of an altogether different follow-up before the tragic loss of Cave's son Arthur last year. In processing the grief Skeleton Tree and it's accompanying documentary One More Time With Feeling acted as part of the mourning process, finalizing these starkly affecting songs, which had seemingly already been penned on the themes of loss, death and mourning before such a terrible trauma coloured their completion. Musically sparser and more ambient than its predecessor, yet pushed to a breaking point of sorts in its vulnerability, Skeleton Tree packed an emotional weight and resonance like no other record this year.
---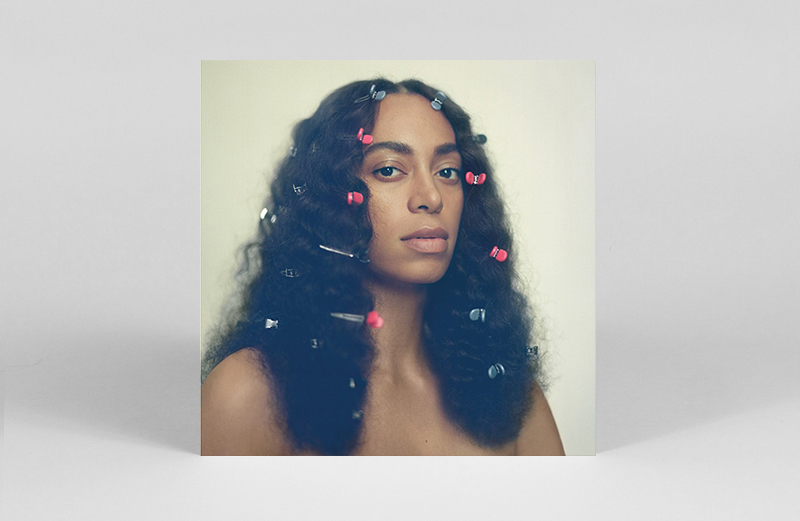 1. Solange
A Seat At The Table
(Columbia)
So we end where we started, and an artist whose work reflected the turbulent and non-linear experience of the times like nothing else this year. Rarely has a record snuck into the collective consciousness quite as gracefully and unobtrusively as A Seat At the Table.
To those in the know, Solange was already a high achiever, maturing over fifteen years in the public eye to make her mark on the world of fashion, film and music. Each project saw the younger Knowles sister step further out of Beyonce's shadow, finding her own style and sound until she gifted the world with this flawless artistic statement in 2016.
Across twenty one stunning songs and interludes, Solange meditates on the personal and political aspects of blackness, her deft soprano soaring over a backing of sublime, spiritual soul grooves and restrained production. The vinyl, not a foregone conclusion by any means, delivers the full story, artwork and all in one essential set.
This isn't just one of the rare and glorious occasions where the mainstream and underground collide (although it's not the only US #1 on this list), this is honesty, truth and emotion expressed with melodic poise and rare grace. A Seat At The Table has all the hallmarks of an enduring classic and wears them with effortless style.
---
Artwork by Hector Plimmer
Contributors: James Hammond, Chris Summers, Patrick Ryder, Amar Ediriwira, Anton Spice