Modern classics and lost treasures.
One of the great areas of proliferation in our office record collection this year was soundtracks. Whether for video games, audio/visual artworks, fashion shows or films, more soundtracks are being released on vinyl than ever before, both new and reissued.
Tapping into a desire to represent the films we love in a physical and tangible way that is part nostalgic and part artistic, soundtrack reissues are also among the most ambitious releases out there when it comes to artwork and packaging, using the full scope of a film's visual language to push the 12″ medium to the limit. As such you'll find a few you might have expected here nestled in our forthcoming favourite record sleeves list.
Contemporary artists too are becoming more ambitious in tapping the power of moving images to represent a musical idea, as major 'visual albums' like Beyoncé's Lemonade have shown. Inter-disciplinary collaborations between musicians and film-makers, as seen in Sampha's Process with Kahlil Joseph or last year's Infinite Mix exhibition are likewise beginning to blur the distinction between whether music is written for film, or the film has been made to accompany the music.
It is a distinction that is becoming less and less relevant, as a number of VF releases and commissions this year have shown, represented here by Eddie Peake's Volcano Extravaganza soundtracks. Elsewhere we've sought also to use this list to flag up some of the year's major events in film and television, and have split the list in two, tackling first reissues and then new soundtrack releases.
You may have also noticed that we've changed the emphasis of our lists this year, away from the tired, arbitrary and frankly over-used 'best', to the more openly subjective 'favourite'. We believe this more accurately reflects the fact that these rundowns are essentially recommendations of what we've enjoyed most this year, as selected by our weekly contributors Patrick Ryder, James Hammond and Chris Summers, alongside VF's editorial team, Gabriela Helfet and Anton Spice.
What were your favourites this year? Let us know in the comments below.
See the rest of our 2017 review:
Our 50 favourite albums of 2017
Our 20 favourite 12″s of 2017
Our 10 favourite 7″s of 2017
Our 12 favourite reissue singles of 2017
Our 30 favourite reissues of 2017
---
Reissues
---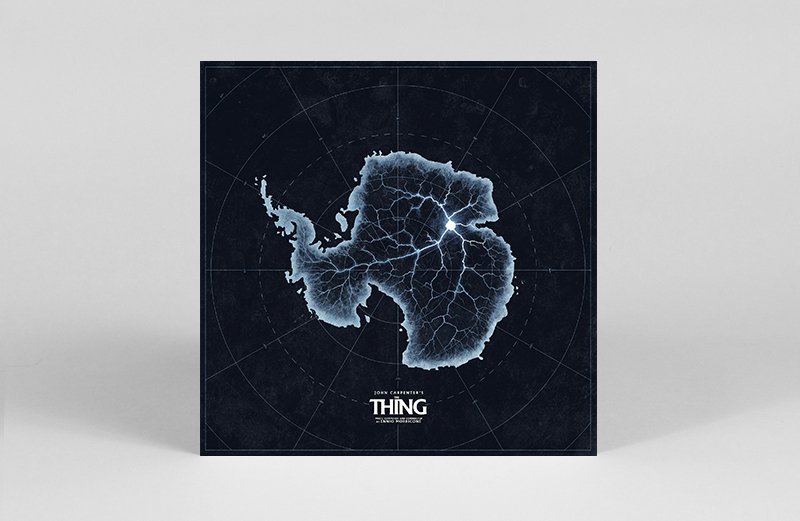 6. Ennio Morricone
The Thing
(Waxwork)
There was no shortage of horror soundtracks to choose from in 2017, with multi-coloured variants and ornate box sets aplenty. Ennio Morricone's score for John Carpenter's 1982 cult horror film The Thing was our highlight. The soundtrack was one of the rare instances when Carpenter, a long-time fan of Morricone's, didn't score the film himself. "He didn't speak English, I didn't speak Italian — but we spoke the language of music," shares Carpenter. In turn, Morricone delivered haunting, minimal, synth-led compositions – atypical of his style at the time. Remastered from the original tapes for this first ever reissue by horror score aficionados Waxwork in two variants, the edition also included an extensive interview with Carpenter. – GH
---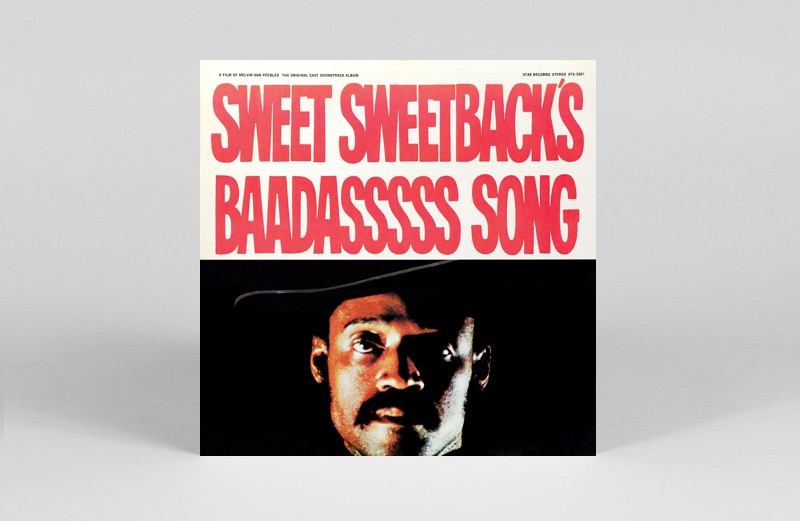 5. Melvin Van Peebles
Sweet Sweetback's Baadasssss Song
(Stax)
Iconic Memphis soul label Stax Records celebrated 60 years in 2017 with a series of reissues from the likes of Otis Redding, Booker T. & The MGs and Carla Thomas. One which stood out for us though was the soundtrack to radical artist, director and poet Melvin van Peebles' Sweet Sweetback's Baadasssss Song, the proto-Blaxploitation flick that went on to become the highest grossing independent film ever at the time and a cornerstone of the early '70s Civil Rights struggle. As Jeff Weiss writes in the liner notes, "for all the resistance mounting in the streets, no black director had yet made a film that captured the spirit of rebellion, frustration and the refusal to accept injustice. Van Peebles alchemized Malcolm X, Iceberg Slim and Soul on Ice with Huey Newton, Gil-Scott Heron and the French New Wave. Badass cinema was born." Laying the foundations for the likes of Shaft and Super Fly, the soundtrack was performed by a then relatively unknown band called Earth, Wind And Fire, who combined elements of gospel, jazz and gritty street soul that foreshadowed hip-hop's use of sampling decades later. – AS
---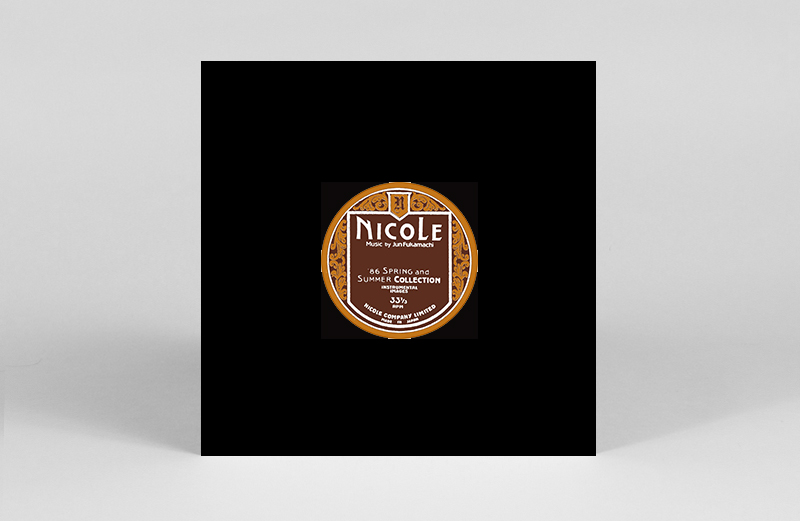 4. Jun Fukamachi
Nicole (86 Spring And Summer Collection – Instrumental Images)
(WRWTFWW)
In Japan, sound isn't regarded an accessory or afterthought – it is as essential as any visual or 'physical' aspect, in film and otherwise. As such "image" albums are crafted for everything from a bottle of whiskey to a minor character in an animated film. Jun Fukamachi's image album for the Nicole 1986 Spring and Summer fashion show, given away exclusively to attendees of the event, is a striking and unique example of this attention to sonicscape detail. Written, performed and recorded entirely by Fukamachi, the LP's eight, synth-filled and ethereal tracks finally received a long-overdue pressing by WRWTFWW, who released a number of sought-after records from Japan this year, including Through the Looking Glass and Music for Commercials – some of our favourite albums of the year, and a first ever reissue of Kenji Kawai's sublime Ghost In The Shell. – GH
---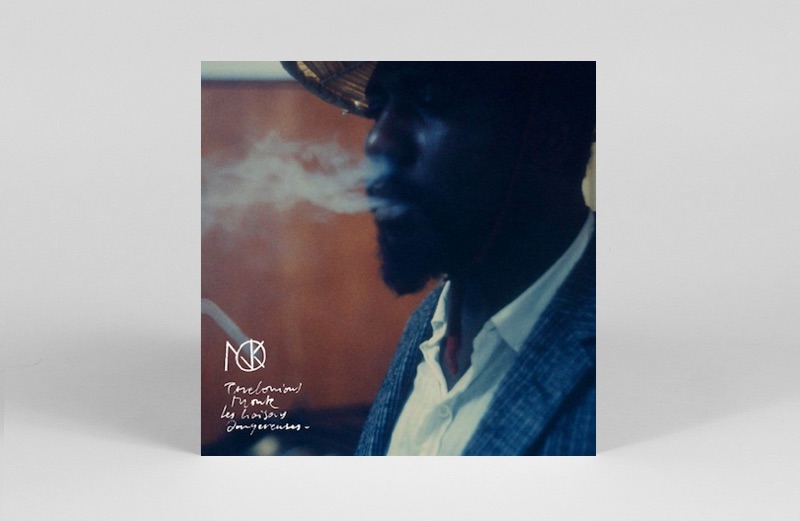 3. Thelonious Monk
Les Liaisons Dangereuses
(Sam Records / Saga)
In a year that marked Thelonious Monk's centenary we were treated to a forgotten album by the radical jazz pianist recorded at the height of his powers in 1959 for French classic Les Liaisons Dangereuses but never used. And while Monk composed and performed a large chunk of the score, it was the party scene soundtracked by Art Blakey and the Jazz Messengers, that was originally and most famously released in 1960. For his part Monk enlisted fellow hard bop luminaries Sam Jones on bass, drummer Art Taylor, and tenor saxophonists Charlie Rouse and Barney Wilen, to play through a selection of his own standards like 'Crepuscule with Nellie' and 'Pannonica'. Readied as a double LP box set with essays and never-before-seen photographs for Record Store Day 2017, this crucial piece of lost cinematic history is another gem we're happy to add to Monk's extraordinary discography. – AS
---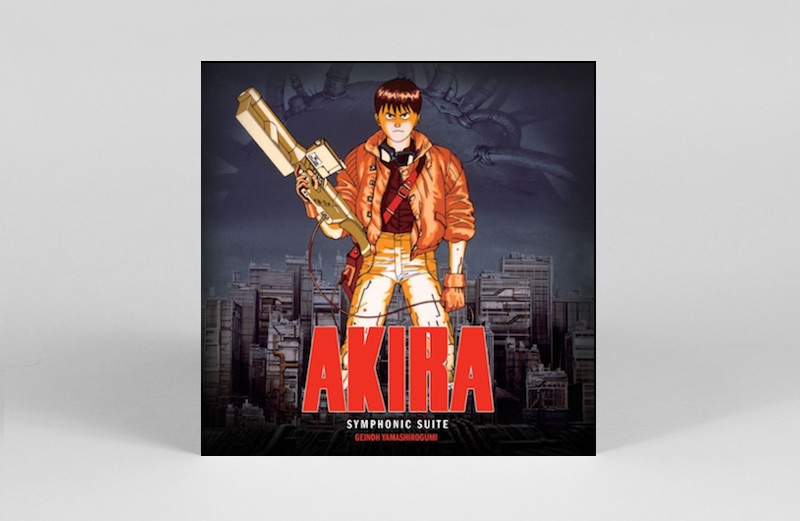 2. Geinoh Yamashirogumi
Symphonic Suite Akira
(Milan)
Scoring top marks in both our soundtracks and reissue categories, this first official vinyl reissue of the immersive and otherworldly accompaniment to cult anime flick Akira was a must have release in 2017. Composed by Dr. Shohi Ymashiro and performed by Geinoh Yamashirogumi, the 1988 score sidesteps the synthetic overtures of the day to fuse the choral embellishments of Japanese Noh with the rhythmic pulse of Balinese gamelan. The result is an intense listening experience which lends the action an operatic grandeur perfectly in keeping with the epic scope of the animation. If you hear hints of Reich or Glass, that's because you're listening to a glorious example of the musical forms the minimalists introduced to the West. – PR
---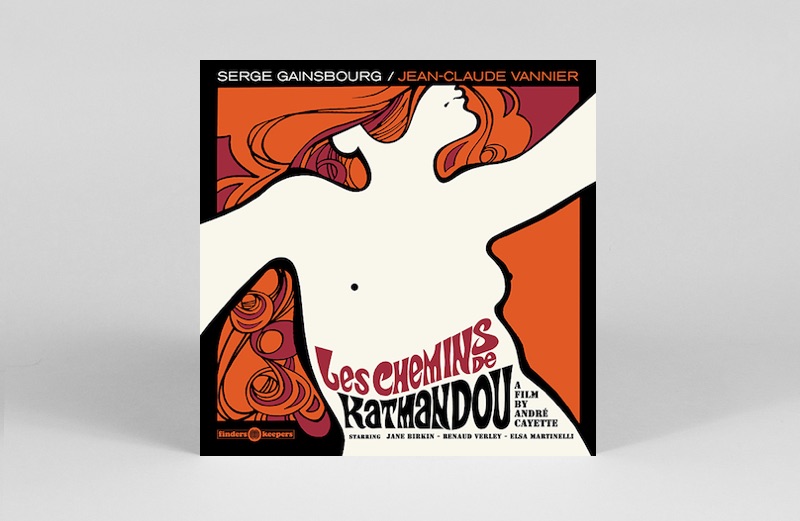 1. Serge Gainsbourg & Jean Claude Vannier
Les Chemins de Katmandou OST
(Finders Keepers)
Long thought lost to a studio fire, when the news broke a couple of years back that a copy of the soundtrack master tapes to 1969's Les Chemins De Katmandou had turned up in a forgotten suitcase find, this first-ever pressing and "final audio jigsaw piece" to Gainsbourg and Vannier's inimitable discography became a reality. An earlier effort in their creative partnership, but with much of their rule-breaking and imaginative studio-usage on full display, this is crucial new part of the puzzle in understanding two revolutionaries of the soundtrack format. – JH
---
New releases
---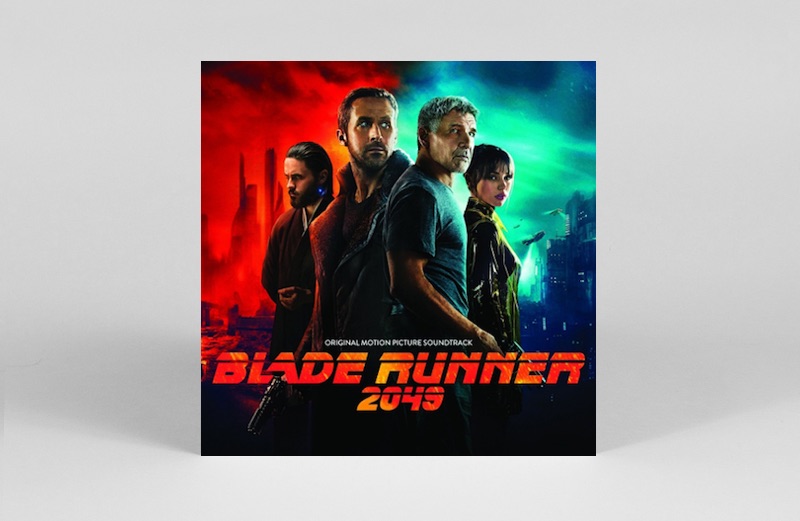 6. Hans Zimmer & Benjamin Wallfisch
Blade Runner 2049 OST
(Sony BMG)
Living up to the 35 year legacy of the greatest soundtrack ever written was always going to be a tall order, and director Denis Villeneuve replaced longterm collaborator and electronic genius Jóhann Jóhannsson (check out the sound design in Arrival!) with box office duo Hans Zimmer & Benjamin Wallfisch in the hopes of harnessing the heart of Vangelis's masterpiece. A perfect marriage of melody and sound design, Zimmer & Wallfisch succeeded in creating a score which echoed the plaintive synth tones and dystopian sonics of the original, while utilising every bit of contemporary sound science to soundtrack the action with wall shaking bass and frequencies you feel rather than hear. It may lack the heart wrenching emotion of 'Rachel's Song' or 'Tears In Rain', but then so does everything else… – PR
---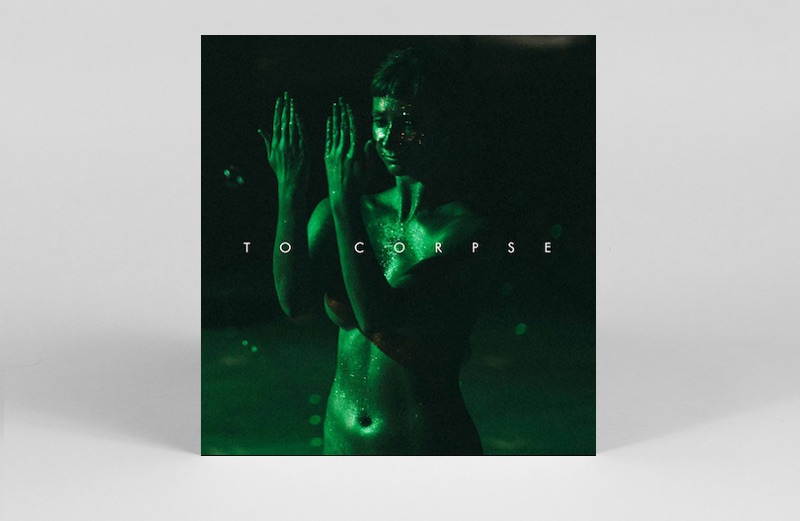 5. Actress, Gwilym Gold, Holly Pester, Evan Ifekoya and Victoria Sin
To Corpse
(HYMN / The Vinyl Factory)
Composed to accompany new site-specific dance works by Eddie Peake, this collection of five tracks pushed the notion of what a soundtrack can be into new realms in 2017. Like a controlled experiment, each artist was asked to soundtrack the same work in a different setting, resulting in a collection that spans Actress' ambitious and organic techno, an elegiac stripped back variation, performed solely on an organ synth in a decommissioned church by Gwilym Gold, spoken word from Holly Pester and a club-lit variation from Evan Ifekoya and Victoria Sin, initially performed under the stars. Released in a gatefold vinyl edition, it was one of a number of soundtracks spanning the worlds of art and music released by VF in 2017, which also included Soulwax's homage to Ibiza Close To Paradise, Jeremy Shaw's trance-inducing Liminals 10″, Hans Berg's ambient techno suite Dream Maker and a reissue for the provocative soundtrack to Isaac Julien's exploration of black and gay identity in the Harlem Renaissance, Looking For Langston. – AS
---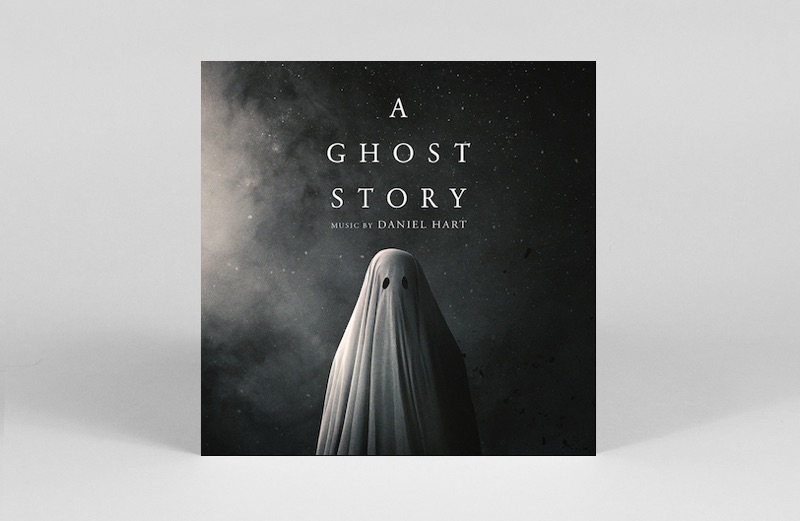 4. Daniel Hart
A Ghost Story
(Milan)
Daniel Hart returned to work with director David Lowery this year on, dare we say, a haunting soundtrack to supernatural drama starring Casey Affleck and Rooney Mara. While Dark Rooms' indie sensation 'I Get Overwhelmed' knits the whole piece together, it's how violinist Hart unfurls the instrumental score around it that had us hooked. At times plaintive and nostalgic (the opening to 'A Secret In the Wall' carries the same weighty melancholy of Sakamoto's Merry Christmas, Mr Lawrence) but not afraid to soar to more euphoric heights, speaking of Hart's pop work with the likes of St. Vincent, and Broken Social Scene, A Ghost Story creeps up on you in a white sheet and enters the fabric narrative like any great soundtrack should. – AS
---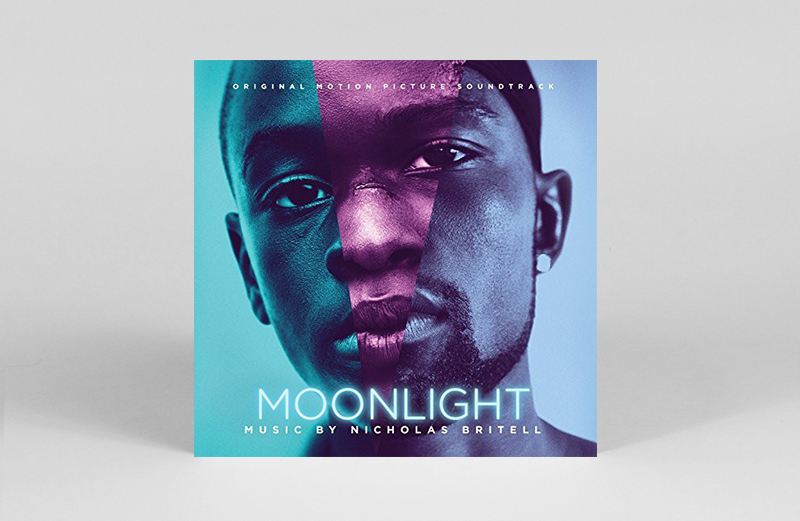 3. Nicholas Britell
Moonlight
(Lakeshore // Invada)
The sounds of Moonlight are so tightly woven into the film's indigo-dusted visuals, it's difficult to separate the two at all. From the opening frames of Barry Jenkins' black, gay love story, when blaxplotation track 'Every N***** Is A Star''s first notes begin, you may recognise this consciously or perhaps not, because its soundtrack never verges on saccharine or overblown. This is a testament to both composer Nicholas Britell as well as Jenkins, who creates a world so vivid that sound and music are ever present, as in real life – sometimes subtly, sometimes not. The music evokes feelings which are echoed in what you are watching and vice versa, particularly in the 'Little's Theme', 'Chiron's Theme', 'Black's Theme' trio. That said, three of the film's most affecting songs – Supreme Jubilees' 'It'll All Be Over', Aretha Franklin's 'One Step Ahead', and Jidenna's 'Classic Man' – are regrettably omitted from this soundtrack (presumably due to licensing issues). Within the framework of Moonlight, 'One Step Ahead' and 'Classic Man' bring new ways of hearing onto songs already firmly embedded in pop culture's consciousness, no small feat. – GH
---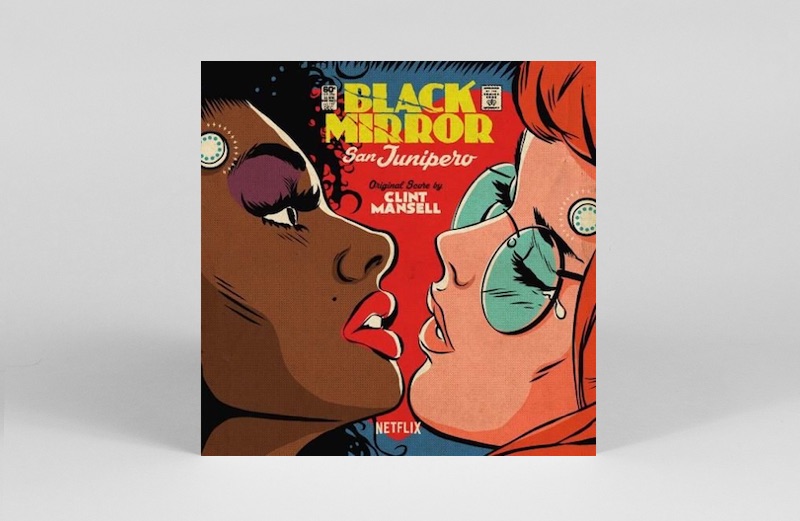 2. Clint Mansell
Black Mirror : San Junipero
(Lakeshore / Invada)
Arguably the go-to name in the soundtrack game, Clint Mansell enjoyed another great year in 2017, peaking with this deeply affecting soundtrack to Charlie Brooker's dystopian romance, 'San Junipero'. Allowing the likes of The Smiths, Depeche Mode and Public Enemy to reflect the temporal aspect of the drama, Mansell spends his time translating the visceral emotion of the episode with his breathtaking score. Melancholy, nostalgia and eventual optimism saturate every second of the composer's synthesised nocturnes, while the occasional hum of distortion and crash of static hint at the drama's fluid approach to reality. Available either on turquoise or purple vinyl, or as a stunning picture disc based on Butcher Billy's sleeve illustration, this is a thing of true beauty. – PR
---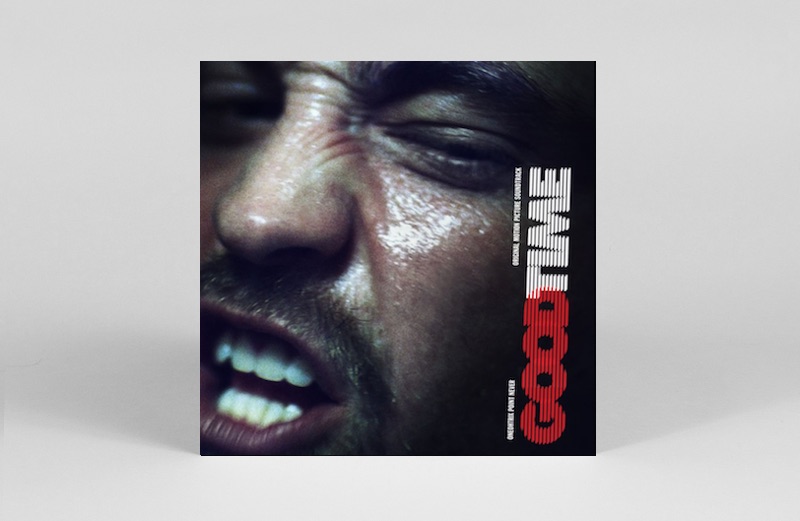 1. Oneohtrix Point Never
Good Time OST
(Warp)
Coming as Oneohtrix Point Never's fourth effort for the big screen the Good Time OST was a perfect complement to the Safdie brother's crime thriller, and a vivid distillation of Daniel Lopatin's sound spectrum. A deserving winner of this year's Cannes' Soundtrack Award, this LP certainly holds up as an exhilarating listen when absorbed away from the films imagery, with the visionary atmospherics and synth arpeggiations of Lopatin's seminal early releases now aptly matched with some seasoned production skills. – JH
---
Illustration by Patch D Keyes.