The Vinyl Factory's end of year round-up begins here.
Having explored the year's stand-out new turntables and hi-fi gear, we turn out attention to new music. As in previous years, and unlike any other round-up, we'll be splitting our lists by format, starting with 7″s and 10″s, before exploring our favourite 12″s, LPs, reissues and more.
It's been some years since a round-up of the year's best 7″s would be tantamount to the year's biggest singles, but that hasn't stopped some of 2017's biggest mainstream hits from being pressed to vinyl to accompany their streamed release. Among them was N.E.R.D and Rihanna's 'Lemon', which heralded the return of Pharrell's renegade funk outfit last month, while other more independent acts like Mogwai and Zara McFarlane's used their smaller discs to preface new albums.
What also became clearer in 2017 is the way in which smaller acts and labels used the relative flexibility of small runs of 7″s to press records that would otherwise have remained digital-only. What we're left with is an eclectic selection of brilliant music from the fringes, whether dubbed-out RnB, trance-inducing jazz, pool-side ambient, or Italian machine funk.
Finally, you may have noticed that we've changed the emphasis of our lists this year away from the tired, arbitrary and frankly over-used 'best', to the more openly subjective 'favourite'. We believe this more accurately reflects the fact that these rundowns are essentially recommendations of what we've enjoyed most this year, as selected by our weekly contributors Patrick Ryder, James Hammond and Chris Summers, alongside VF's editorial team, Gabriela Helfet and Anton Spice.
What were your favourites this year? Let us know in the comments below.
---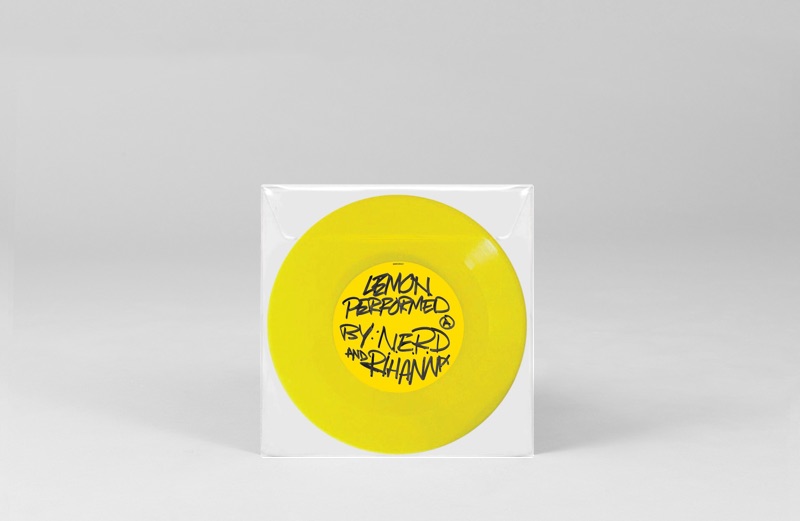 10. N.E.R.D. & Rihanna
'Lemon'
(Columbia)
One of those internet meltdown moments right here. Released on a limited yellow 7″, 'Lemon' is N.E.R.D. and Rhianna in perfect harmony. From the insane Game Boy beat, to the hellish catchy hook, and Rihanna's ferocious verse, this has banger written all over it. Sub-bass, sirens, sizzling hats, and RiRi doing her thing – what more could you want? – CS
---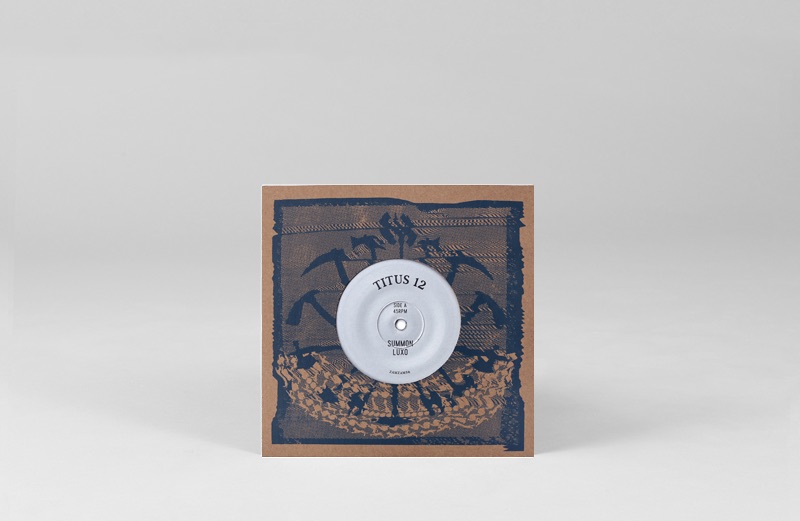 9. Titus 12
'Summon / Silly Youth'
(Zam Zam Sounds)
Portland, Oregon might not be the first place you think of when imagining a hotspot for a forward-thinking dub label, but for the past five years Zam Zam Sounds has been proving otherwise. The exclusively vinyl 7" imprint dropped 10 excellent singles this year, the highlight of which was Titus 12's 'Summon Luxo / Silly Youth', with its fluttery, Joy O-esque sampling beaut on the A-Side, followed by the year's finest dutty chant on the flip. Each record also features unique hand-printed covers, making them equally able to add visual fire to your collection as they are to bring heat to your decks. – GH
---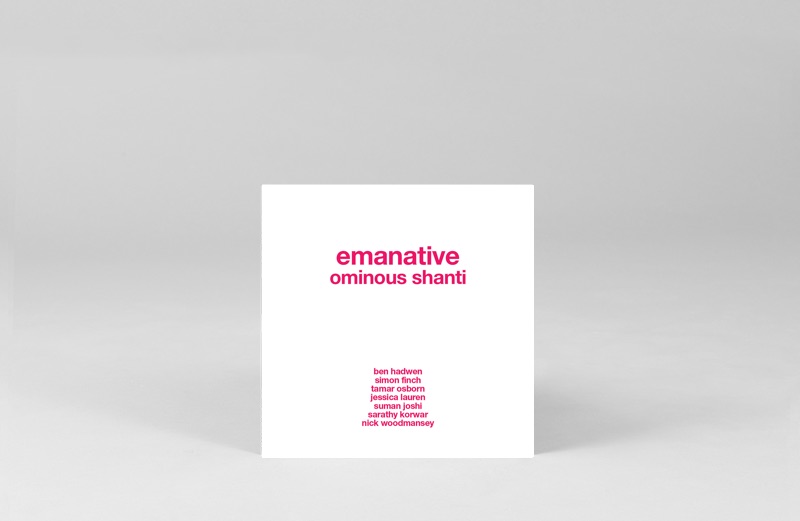 8. Emanative
'Ominous Shanti'
(Home Planet Recordings)
A 7" that brings together some of the year's stand-out UK jazz performers, 'Ominous Shanti' is not only the best track name of 2017, but grooves something hard. Led by Nick Woodmansey and featuring Jessica Lauren, Tamar Osborn and Sarathy Korwar (whose Ninja Tune LP last year is another must), the title track straddles the worlds of instrumental beats, noir soundtrack and trance-like Eastern-influenced funk, before reclining into head-nod hip-hop territory on 'Black Enchantment' on the flip. Recorded in part at Malcolm Catto's Heliocentrics studio for added analogue warmth, this overlooked gem was one of the finest 7"s of early 2017. – AS
---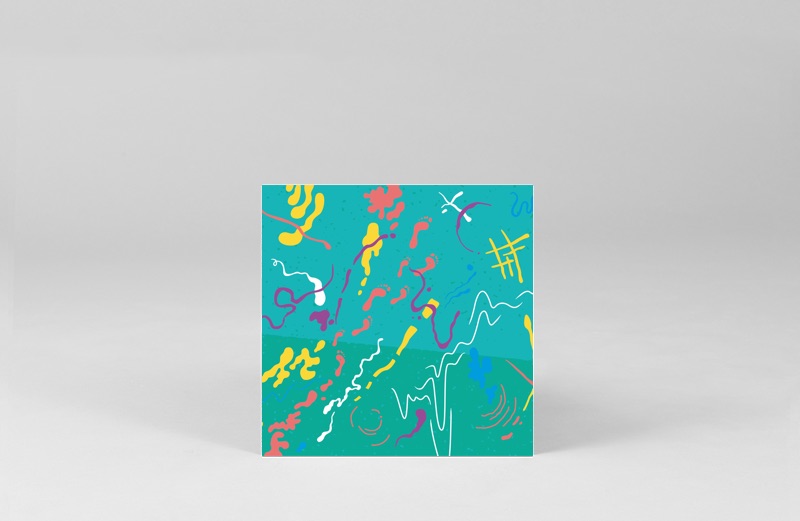 7. B-B-Boogaloo
'Crest Of A Wave / Twistin Times'
(Not On Label)
Peek beneath the playful Jiro Bevis sleeve and you'll find this year's best Balearic record. The collaborative work of Hamburg gardener Basso (Growing Bin) and UK dub-wave priestess Brenda Ray, 'Crest Of A Wave / Twistin Times' is as joyous and groovy as it gets, the musical embodiment of a loved one gleefully splashing away as you lay poolside, soaking it all in. The German chops up some deeply dug harp and utterly obscure dub while Brenda Ray works her magic up top, weaving a spell with whispered vocals and dreamy melodica before tempting Uncle Basso into a light hearted duet. This is guaranteed to bring smiles for miles. – PR
---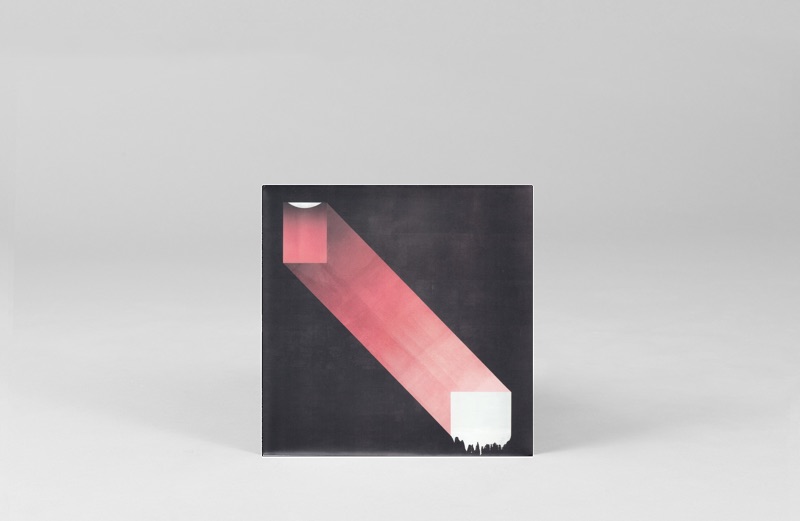 6. Mogwai
'Party In The Dark'
(Rock Action / Temporary Residence)
The Gwai' are just as important and vital now as they have ever been. This year saw the release of the brilliant Every Country's Sun album and the first taste we got was the anthemic 'Party In The Dark'. Yeah it's got some rare vocals but it's also got one of their biggest, soaring hooks. – CS
---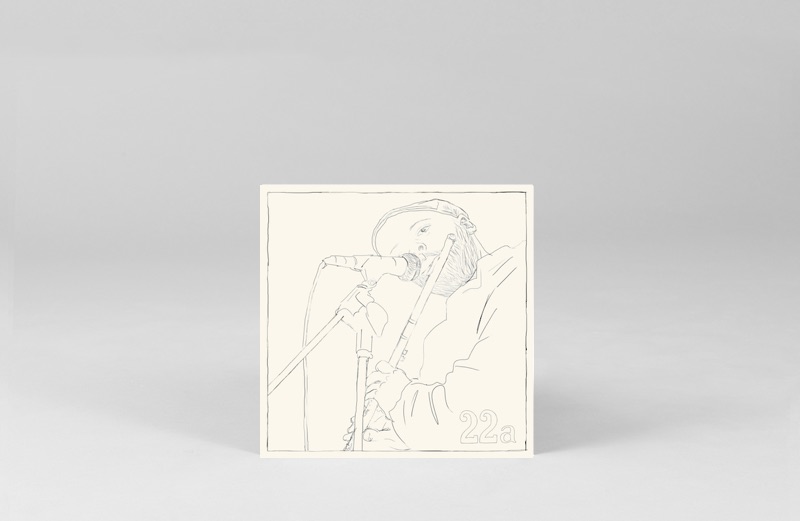 5. Tenderlonious & the 22archestra
'SV Disco / The Shakedown'
(22a)
So prolific has producer and saxophonist Tenderlonious been in 2017 that his various projects could have appeared in any number of round-ups – with Ruby Rushton in our top LPs or as himself for the fantastic On Flute 12". However, we've opted to flag this under-the-radar gem, recorded off-the-cuff at Abbey Road with the 22a crew and Yussef Dayes on drums. Heralding a full-length album next year, this 7" exemplifies just what a sophisticated jazz musician Tenderlonious has become. Stand-out track 'The Shakedown' is a restrained In A Silent Way-esque burner that was subject to many a track ID this year, although 22a label mate Mo Kolours also deserves a shout-out for the string of fine 7"s that have dropped in 2017 too. – AS
Read our recent interview with Tenderlonious here.
---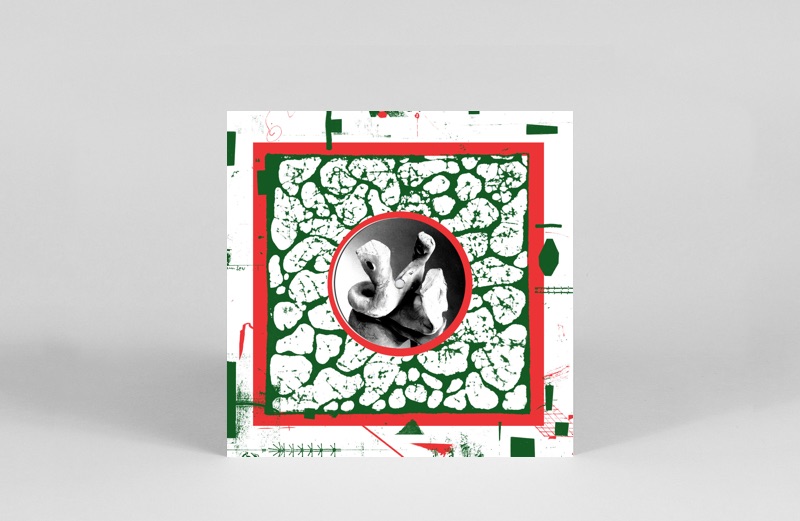 4. Modula
The 780 Chronicles
(Firecracker)
Representing the Naples scene that made waves around Europe in 2017 is Modula whose 780 Chronicles 10" pays homage to the '80s Yamaha synth used to make it. And while the instrument roots this 5-track EP in that bedroom electro-funk era, Modula makes it swing and bounce into something wholly new, channelling Italian soundtracks, and cosmic disco weirdness along the way. Very much a singular sounding record, but one which makes a virtue of its sonic limitations to flow more like a suite than a collection of individual tracks. Needless to say, Firecracker's hand screen-printed artwork and packaging is second to none. – AS
---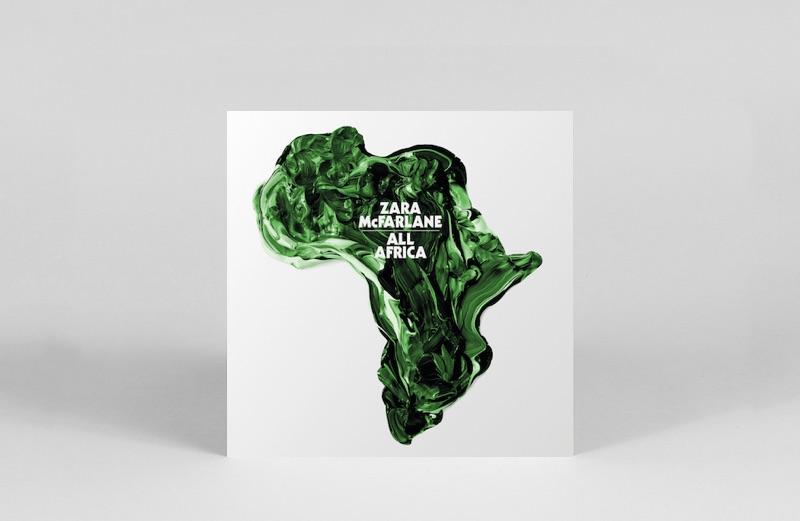 3. Zara McFarlane
'All Africa'
(Brownswood)
British jazz and soul singer Zara McFarlane became a deserved fixture of the UK music scene this year, releasing her third album Arise, produced by Moses Boyd and released on Brownswood. But it's her 'All Africa' 10", also produced by Boyd and featuring the same band, that felt the most powerful and prescient. A re-work of Max Roach's 1960 track, which used forward-thinking jazz as a medium for Civil Rights protest, McFarlane turns 'All Africa', and the Alternate Version on the flip, into rallying cries: for heralding London's inspiring and vibrant jazz scene, for unity amidst the sociopolitical uncertainty facing Britain, and for those unfamiliar with her voice to pay close attention. – GH
---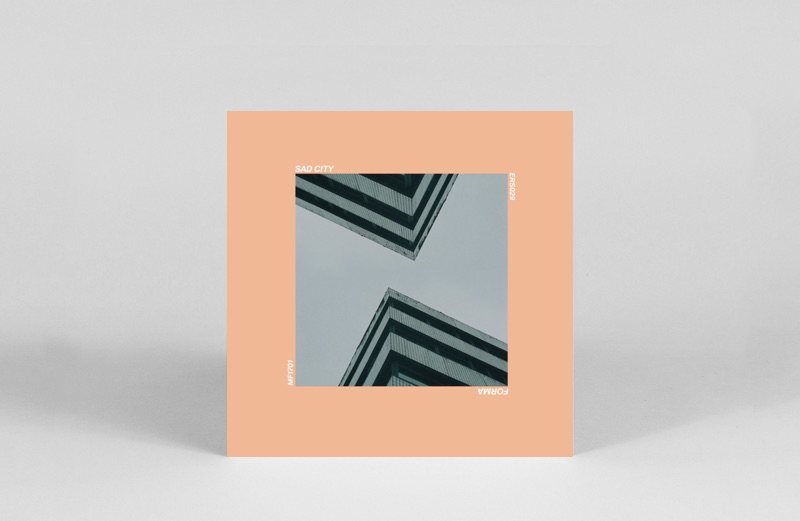 2. Sad City
Forma
(Emotional Response / Meda Fury)
Taken from the same recording sessions as Sad City aka Gary Caruth's excellent Shapes in Formation LP, which made it onto our best albums of 2016 list, this limited edition 10" sees three of those celestial tracks released in new longform versions. Though a collection of remixes also dropped this year, Caruth's own reworks are most exciting. From the teased out sample on 'Music Removed' to the kaleidoscopic sonics of 'Vexillations', Forma gives an intimate insight into how these shimmering tracks transform from the album into live sets, and what might come next from the uniquely soulful UK producer. – GH
---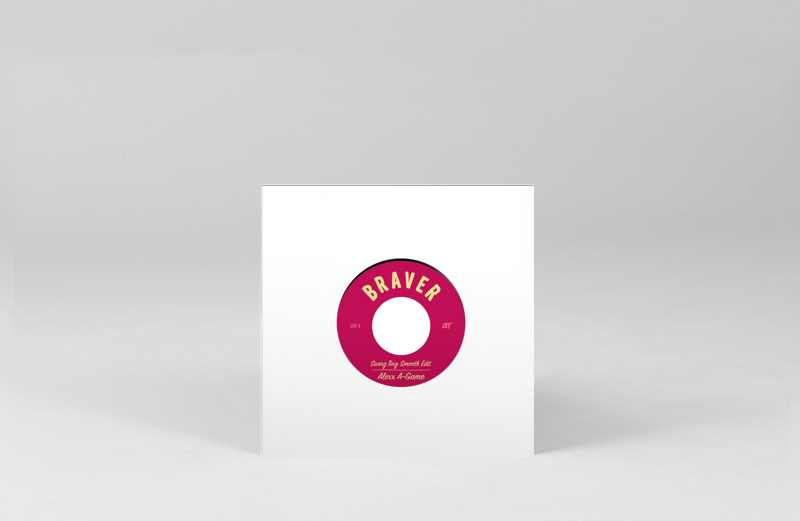 1. Alexx A-Game
'Braver'
(Swing Ting)
After a slew of digital EPs over the past couple of years, Mancunian reggae/dancehall institution delivered its first physical release with this sensational summer jam in July. Faced with the stems of A-Game's 'Braver', Swing Ting residents Samrai & Platt fell in love with the honesty of the vocal and began crafting their own smooth interpretation. Stripping the track back to Alexx's moving vocals and Vern Hill's delicate bass and soulful Rhodes, the duo created an understated anthem caned by everyone from Levelz to Gilles Peterson. Boasting an inconceivably chilled instrumental on the flip, this 7" is as fresh as the island breeze, and a nailed on number one for 2017. – PR
---
Illustration by Patch D Keyes.