Published on
December 11, 2015
Category
Features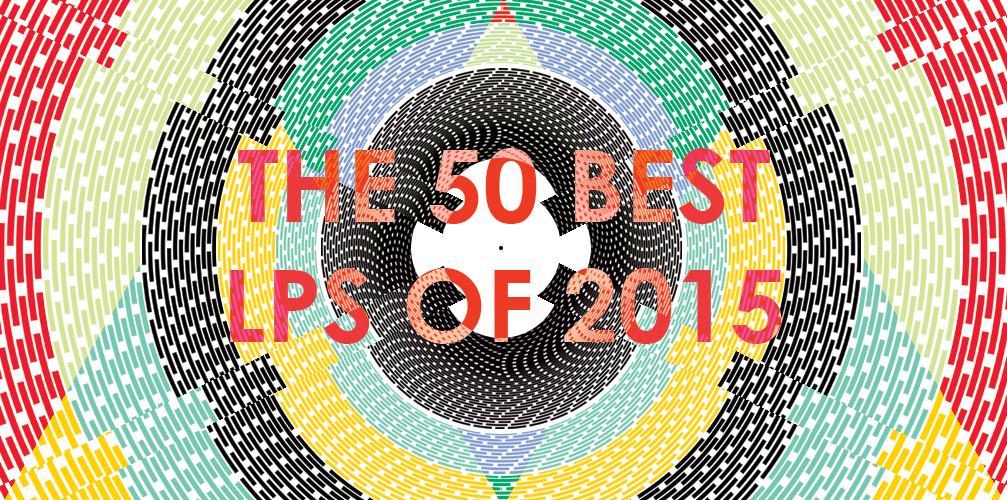 We complete our end of year review with a look at the 50 best albums of 2015.
Well, that was fun wasn't it? A year that has seen Panasonic re-launch the Technics turntable, new pressing machines hit the market for the first time in 30 years and major supermarkets find space among the groceries for the odd Iron Maiden record, 2015 was a huge year for vinyl, matched by the glut of incredible music released across the spectrum. We even had a major hip hop album released on vinyl.
With this many heavyweight albums delivering, the task of picking out fifty records that make the most of the format, both musically and visually has been tougher than ever. For the first time we opted to split our lists by format, with 7"s and 12"s commanding their own space, freeing us up to talk simply about albums.
With artwork, rarity and reissues also taken care of, the ground rules here are simpler than ever. The record must have been released on vinyl in 2015, and barring the odd exception, that means the music must also follow suit.
Without labouring the point, we've made space for a single VF release we believe deserves shine among the year's most interesting vinyl editions, and where possible have sought to champion labels and artists that are pushing the medium forwards. No holds barred, expect everything from independent jazz, scuzzy punk funk and afro-electronics to shimmering pop, industrial grime and modern minimalism.
Omnivorous beasts that we are, we believe these fifty records represent the most interesting, vital music of 2015 and would form the core of a pretty strong record collection.
Catch up on all our end of year lists:
The 30 best vinyl reissues of 2015
The 20 best 12″s of 2015
The 20 best 7″s of 2015
The 20 best record sleeves of 2015
The 10 most collectable records of 2015
The Year in vinyl tech
The 10 best vinyl soundtracks of 2015
---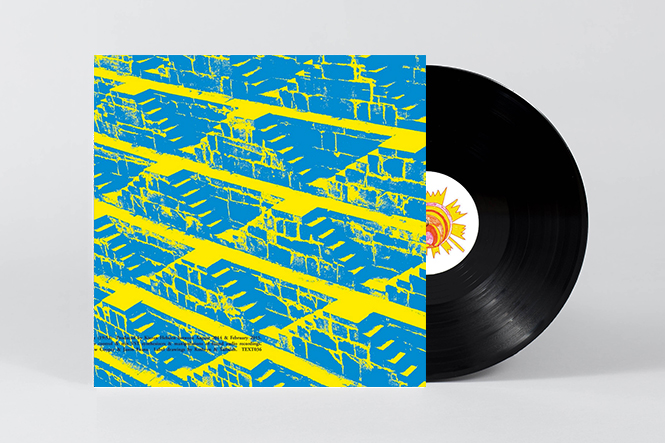 50. Four Tet
Morning / Evening
(Text Records)
After the junglist manoeuvres of 2013's Beautiful Rewind, Four Tet changes tack, rejecting conventional track lengths, song titles and the album format to deliver a forty minute tone poem split across two sides of beautifully packaged vinyl. The 'Morning Side' sees KH in 'Ringer' mode, marrying restrained house beats with uplifting synth drones and celestial melodies but with the glorious addition of a stunning Lata Mangeshkar sample. The 'Evening Side' meanwhile, drops into beatless territory where blinking electronics and FX soaked vocals sing us a starlit lullaby, up there with the finest moments of Rounds.
---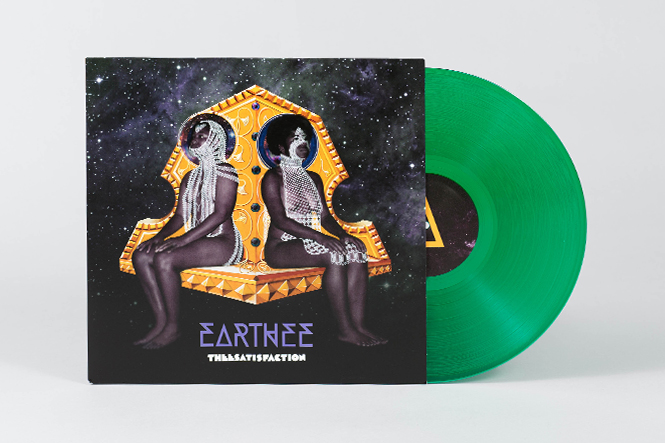 49. THEESatisfaction
EarthEE
(Sub Pop)
There's something about these ladies from Seattle, Washington that makes them very special indeed. With this, their second long player, they have honed their skills into something which seems much tighter while reaching an even more expansive range of sound and colour. Yes you can hear Digable Planets, Erykah Badu and even The Fugees in their songs but it's the little bits in between those elements that make this truly special. This is what all RnB should be measured against now.
---
48. Mbongwana Star
From Kinshasa
(World Circuit)
DRC has been the centre of some compelling musical collaborations in recent years, but none perhaps as true to the capital's fertile scene as Mbongwana Star. A seven piece band, a maverick Parisian producer and one of the year's most unique records to break into a more mainstream consciousness, From Kinshasa fuses Congolese percussion (scrapheap techno gang Konono No.1 feature) with buckets of hefty European bass and abrasive post-punk flair. Rightly lauded and available again on vinyl by popular demand.
---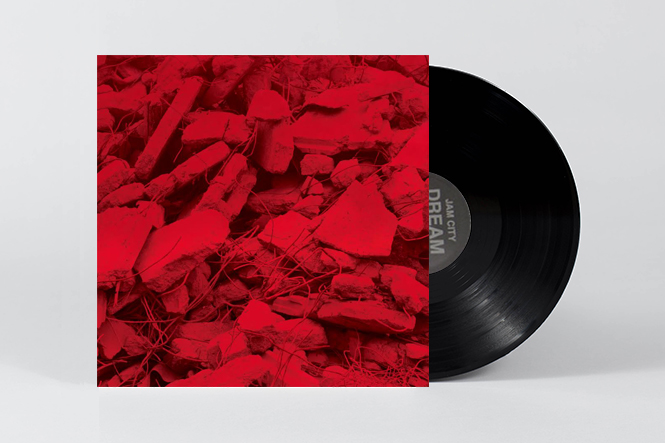 47. Jam City
Dream A Garden
(Night Slugs)
Luxuriate in the sonic swerve that this album represents after a half decade of influential club music from Jam City. There's a surprise in the new use of vocals and instruments, but that's beyond the point. Dream A Garden has an importance to our actual lives – a caring, gentle one – that reaches so far beyond the scope of so many albums that you have to wonder what people are playing at. This really is a thing to surround yourself with, repeatedly, and appreciate. And when you're finished, listen to his newly reissued ice-cold score to Lux Laze, turned in shortly after early Jam City singles, and now beautifully repacked by new London label Utter.
---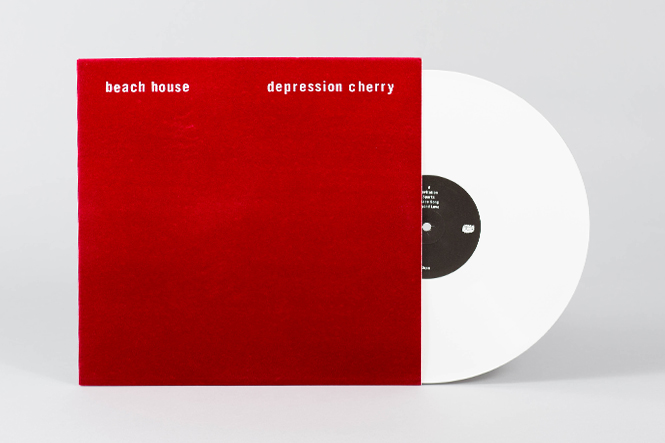 46. Beach House
Depression Cherry
(Bella Union)
The wonderful Beach House released two albums this year and both pretty close together yet I think Depression Cherry just pips it. The songs here seem a bit more lost, a bit more atmospheric and a bit more heartbreaking. There's elements of The Cocteau Twins and My Bloody Valentine all over its shoegazing shimmer yet the duo of Victoria and Alex make it all their own. It even comes in a red felt sleeve – pretty cool huh.
---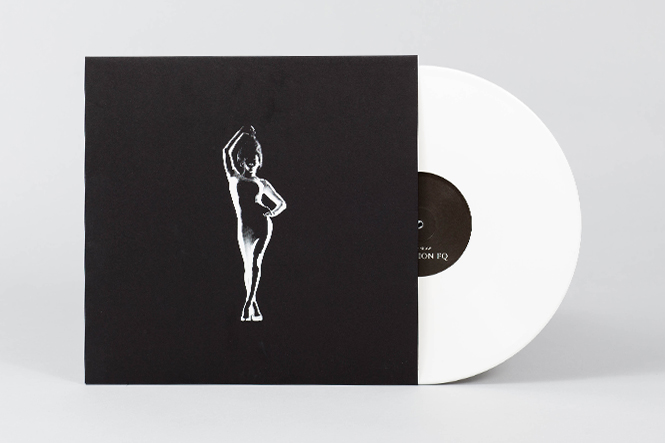 45. Jeremy Shaw
Variation FQ
(The Vinyl Factory)
Since ending his Circlesquare project (which released on Trevor Jackson's Output Recordings), Shaw's main focus has shifted to his visual art practice, yet his film, video and installation works almost always include a highly considered audio element.
The soundtrack to his Variation FQ film is one of his most arresting pieces to date. Consisting of a repetitive, melancholy score combined with chopped vocal samples and time-stretched tape effects, he incites a hypnotic, mantra-like mood that accompanies the virtuosic dance style of the film's protagonist – legendary voguer Leiomy Maldonado. Drawing on the classical piano works for solo variations in ballet with all the meditative grace of the great minimalists William Basinksi and Philip Glass, we were thrilled to bring it to limited vinyl.
---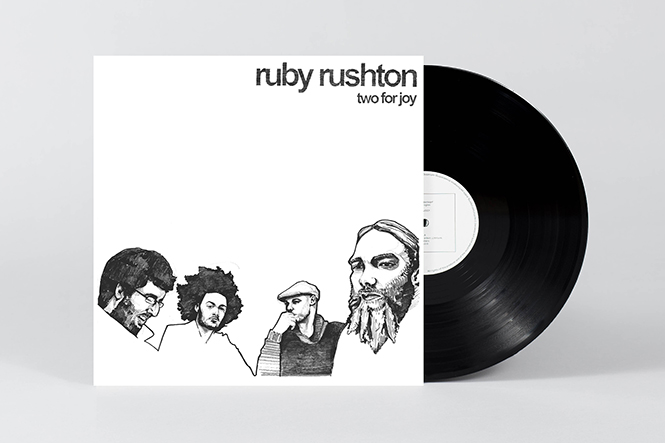 44. Ruby Rushton
Two For Joy
(22a)
While not always explicit, the kinship between 22a's earthy beats-driven 12"s and jazz has informed much of what the collective have released. With both Henry Wu and Al Dobson Jr. sharing their love for spiritual jazz on VF mixes, Two For Joy sees label boss Edward 'Tenderlonious' Cawthorne pick up the sax with his small group Ruby Rushton on a modern jazz record that grooves with hip hop sensibility as much as it swings, and, crucially, avoids labouring the point in doing so. Two For Joy is an understated antidote to Kamasi Washington's maximal jazz odyssey, and one to return to again and again.
---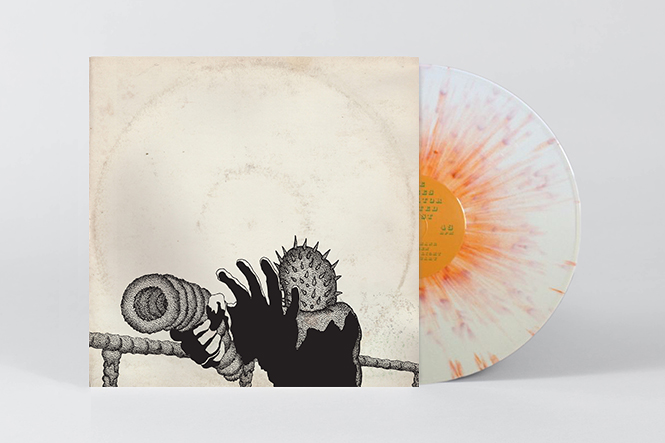 43. Thee Oh Sees
Mutilator Defeated At Last
(Castle Face)
As well as the amazing Damaged Bug album this year, John Dwyer also found time to release a new Thee Oh Sees album – even after telling everyone they were kind of over. However, after relocating to L.A. with some new personnel and the addition of two drummers he created their finest album yet. It's full of rampaging riffs, psychedelic freak outs and some of the sweetest and whacked out pop you would have heard all year.
---
42. Owiny Sigoma Band
Nyanza
(Brownswood)
If you listened to their VF mix, you'll have experienced Owiny Sigoma Band's sprawling, cross-cultural palate. Avant-garde Spanish ambience, eastern melodies, African folk, industrial, Sun Ra, calypso, weird post punk-cum-jungle, electro funk… an incredible amount of ground was covered in under an hour.
Whipping up a heady brew for their third full length, Nyanza is as genre-defying as the mix presaged, albeit with entrenched roots in traditional Kenyan folk. The collective travelled to the Nyanza Province of Western Kenya to meet members of the Luo tribe, an exchange which became the basis for this record – which updates the minimal Luo sound with the kind of left-right intensity discharged on 2012's Power Punch.
---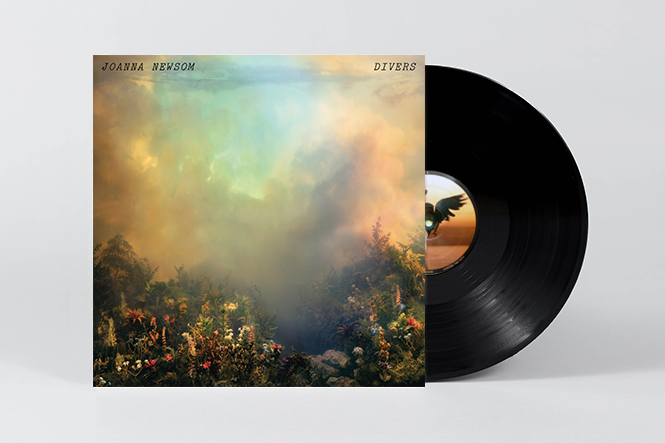 41. Joanna Newsom
Divers
(Drag City)
This year broke the five year wait since 2010's extraordinary triple LP Have One On Me, and whilst Newsom's latest offering Divers may be a more conventional record in terms of its length, the density of song arrangements and ideas are no less ambitious. Make no mistake – as with her best work this is one for repeated listens, with intricate nuances in lyricism, instrumentation and the production revealing themselves over time, and out of what might appear as overblown on the first impression. Fitting to the title, this one dived deep, and found some true pearls of her song-craft along the way.
---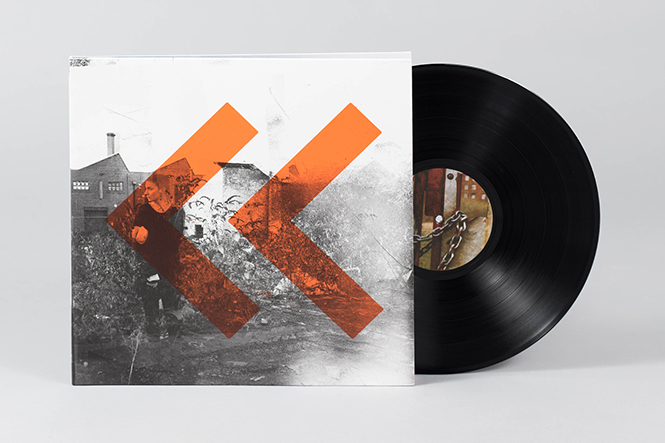 40. Lonelady
Hinterland
(Warp Records)
Lonelady aka Julie Campbell really hit her stride with her second full length release on Warp and surprised quite a few people with how well she could turn out exciting pop music. Hinterland brings to mind elements of Talking Heads and A Certain Ratio with it's new wave grooves and instant dance ability but it's the lady herself that fills the gaps with her killer melodies and even more dangerous hooks. Don't underestimate this record – one listen and you'll be sucked straight in.
---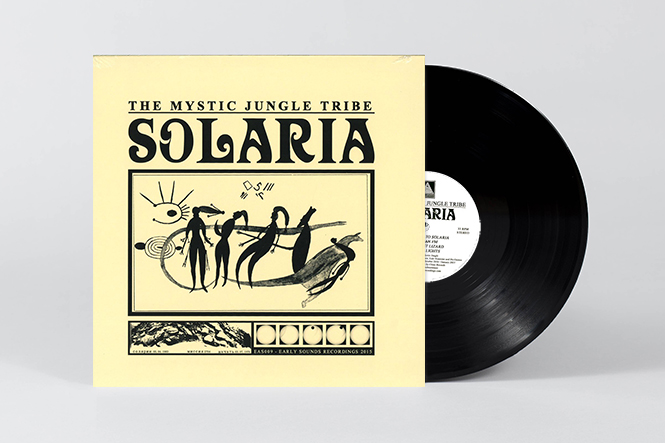 39. The Mystic Jungle Tribe
Solaria
(Early Sounds)
This brilliant, obscure release on Italy's Early Sounds sees ancestral musicologists The Mystic Jungle Tribe arrive a long time ago in a galaxy far, far away to take a sonic survey of the remote planet 'Solaria'. Their findings range from the bizarre cosmic voodoo and sci-fi exotica of 'Ocean FM' and 'Neon Lights' to the squelching machine funk of 'Ancient Lizard' and 'Plastica Razionale', and the synthetic proto-house of 'Land Of Dunes'. Trippy low-fi funk the likes of which wouldn't feel out of place on PPU, The Mystic Jungle Tribe have dropped one of the year's surprise packages and a real treat for the astral adventurers out there.
---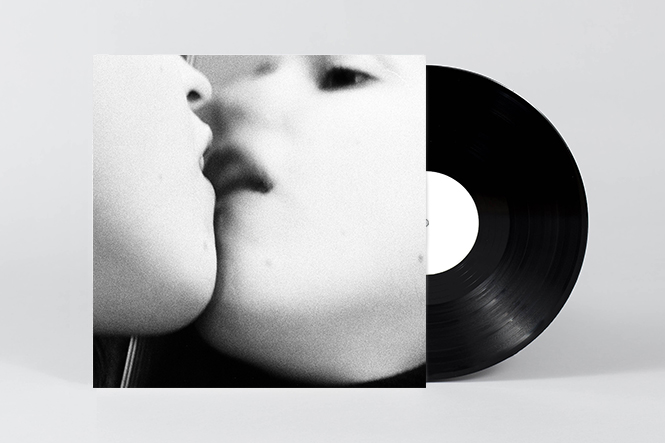 38. Helena Hauff
Discreet Desires
(Werk Discs)
Hamburg's Helena Hauff follows up a slew of 12"s with her first real full length Discreet Desires. And boy, does it sting! "I have the feeling it's more one-to-one – you do something and then the machine reacts. The machine has its own mind too, so it gives something back," read press materials at the time. That kind of approach to tech probably goes some way to explain how she's managed to rip out seriously intoxicating machine-funk, brimming with subtle and insouciant melodies that seem to have a mind of their own.
---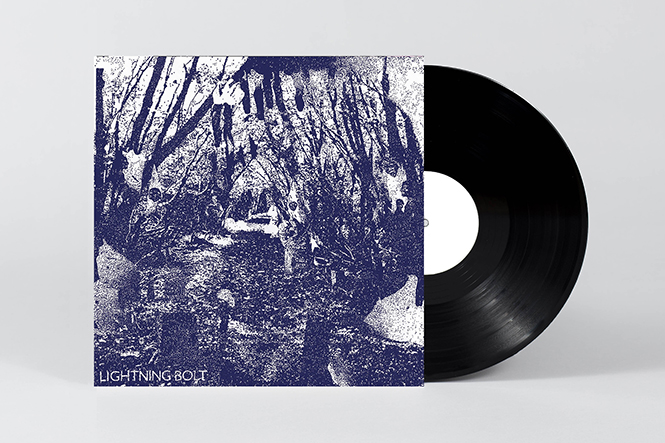 37. Lightning Bolt
Fantasy Empire
(Thrill Jockey)
This one was more of the same in the best possible way as Fantasy Empire righteously nailed Lightning Bolt's high-octane song format in a way that seemingly denied 12 years of ageing and put it on a par with the frenetic exhilaration of 2003's Wonderful Rainbow. Sure there has been some changes to the recording format here – in that this is a first hi-fi studio effort – but it does nothing to detract from the rawness of their sound, instead casting the bass guitar/drums tumult in a clarity that's all the more addictive and potent in it's ability to take over a space and accelerate.
---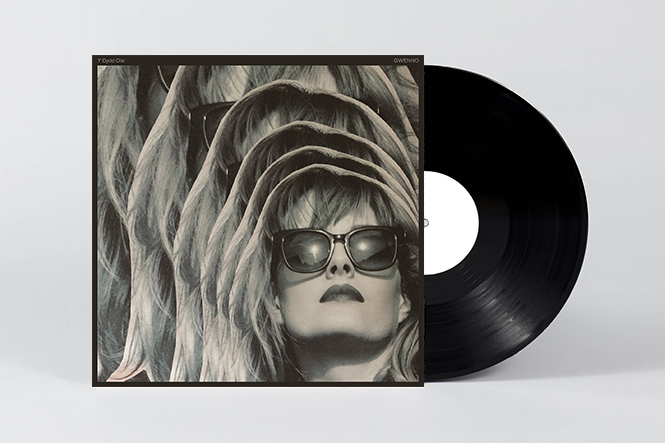 36. Gwenno
Y Dydd Olaf
(Heavenly Recordings)
Before the trainspotters and pedants out there take exception to the inclusion of Gwenno's Welsh language sci-fi triumph, its 2014 release on Peski arrived so late in the day, and in such limited numbers that it evaded last year's chart rundown. Thankfully, indie stalwarts Heavenly picked up this remarkable fusion of Krautrock, synth pop and revolutionary politics for a full scale release, giving the former Pipette the attention and admiration she deserves. Undoubtedly the most accessible and catchy 'foreign language-feminist-sci-fi-Kraut-concept album' ever released, Y Dydd Olaf was also 2015's true unorthodox pop masterpiece.
---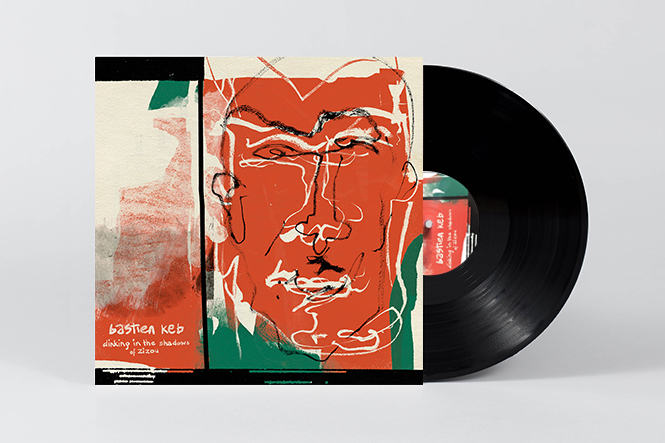 35. Bastien Keb
Drinking In The Shadows Of Zizou
(One-Handed Music)
While it's been a big year for One-Handed Music's Mo Kolours, whose new album Texture Like Sun ran this list close, one of the label's rising stars has quietly pulled out one of year's strongest debuts. Proving that you don't need the big city to spawn big ideas, Leamington Spa's most exciting multi-instrumental beat-maker Bastien Keb draws on all sorts of influences, from Sun Ra and Curtis Mayfield to Broadcast to come out with a new and compelling palette of sounds. More experimental tracks like 'Doodlebag' wind and unwind with clock-like rotations, while there's enough song material among the instrumentals ('Down River' especially) to show Keb knows how to wield a hook. We appreciate the nod to Zinedine in the title too…
---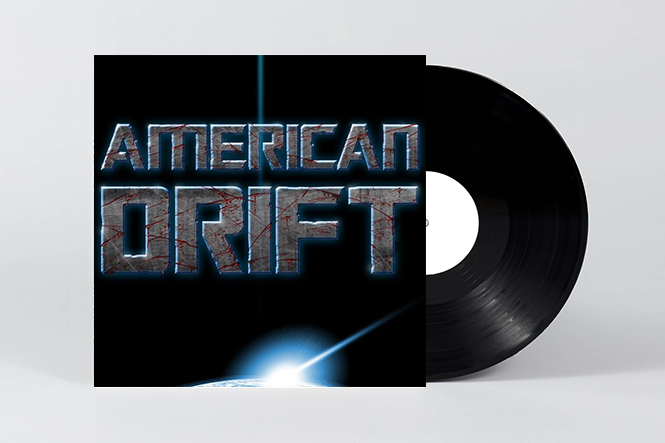 34. Elysia Crampton
American Drift
(Blueberry Records)
Drawing heavily on Facebook-era infoxication, pop fragments, video game FX and spoken word, sampling is the bread and butter of Crampton's E&E catalogue. Her 2015 work though is derived most clearly from a personal voice, and notably, it shies away from collage art. In fact her 7" 'Moth / Lake' is altogether original in composition, while this debut album on FaltyDL's Blueberry Records sits somewhere in-between. Hallmark Lil Jon squawks pierce MIDI orchestras and "transevangelistic prayers"; a conceptual meditation on the Latina identity in America, exploring "browness" as geology, not culture. Bordering on academic exercise but retaining a sense of play, American Drift is short in length but Herculean in scope.
---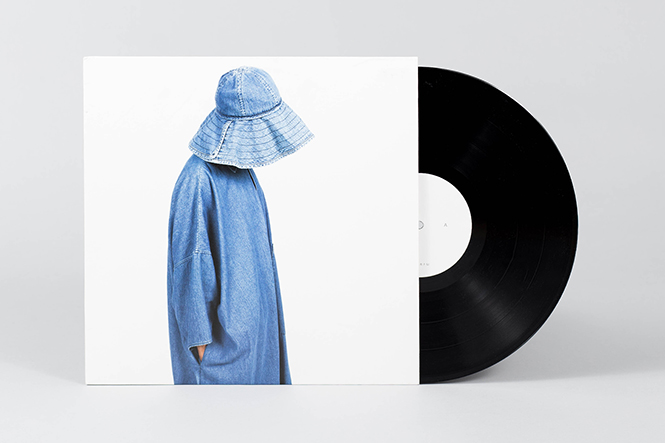 33. Suzanne Kraft
Talk From Home
(Melody As Truth)
While many of the year's biggest albums were all about making bold statements, this treat of a mini LP from West Coast producer Diego Herrera aka Suzanne Kraft is all about looking after number one. Recorded last winter but one which kept us cool all year, Talk From Home shimmers with the melancholy of lost youth and summers spent in blissful inertia. Tinged with an afro-cosmic feel that will delight fans of Gigi Masin's Talk To The Sea and the ambient warmth of Andras Fox's Overworld, Talk From Home is a quiet record and one to lose yourself in.
---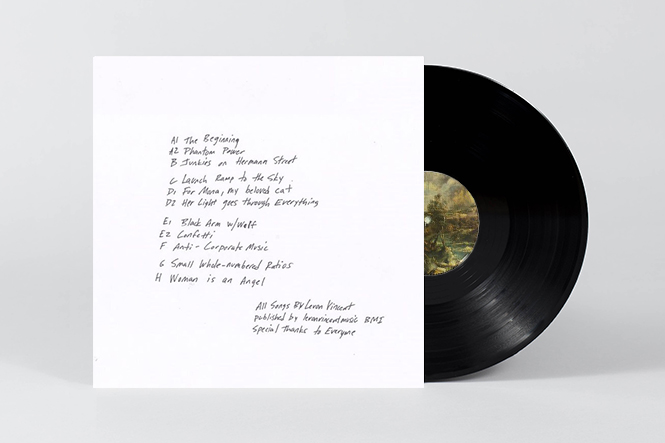 32. Levon Vincent
Levon Vincent
(Novel Sound)
Despite spending the last couple of years tearing up clubs across the globe, offering lucky producers apprenticeships and repressing the Novel Sounds back catalogue just to piss off the Discogs sharks, Levon Vincent still found the time to head into the studio and put together a breathtakingly good debut LP. Lavishly pressed onto quadruple vinyl (and still cheaper than Theo) this instant classic runs the full gamut of LV sounds, from brooding synthwave and hissing filth to wired EBM and glacial techno, while embracing lo-fi digi dub with surprising success.
---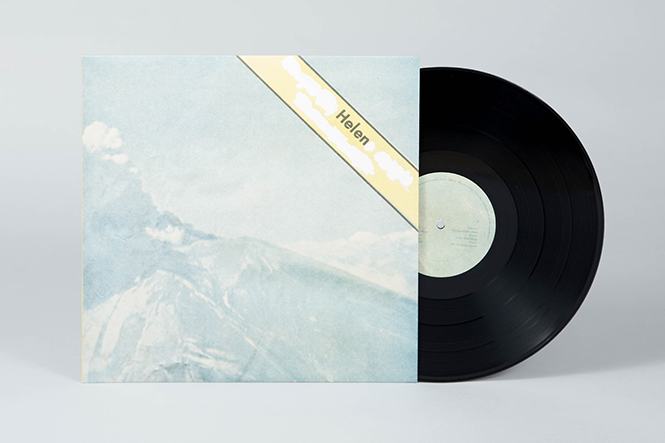 31. Helen
The Original Faces
(Kranky)
With a host of intriguing collaborations from Liz Harris already laid out on vinyl (check out Raum and Mirroring if you're unfamiliar), this particular foray outside of her Grouper moniker delivers a "pop/thrash" album of sorts. Whilst there's still that unique voice swirling in the mix and the keen sense of atmospherics and nostalgia, its the fuzzed-up guitar, propulsive drumming and concise structures, all playing out on the borders of pop and noise which make this full length a worthy listen and something distinct in her back-catalogue.
---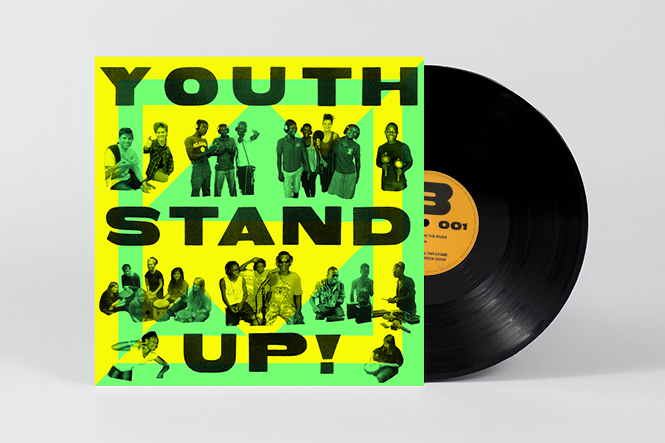 30. The Green Door All-Stars
Youth Stand Up!
(Autonomous Africa)
If there were to be a studio of the year award, it would go to Glasgow's Green Door all day long. A triangular recording project hatched at the studio by Optimo's JD Twitch, Youth Stand Up! brings young musicians from Belize, Ghana and Glasgow together for ten tracks of cross-cultural collaboration. While this could sound like something cooked up by the British Council, the results are far more urgent and on point, finding an explosive middle ground between traditional Caribbean rhythms, hip hop, highlife and Glaswegian post-punk when none would seem forthcoming.
Charting in the top two of the year's best 12"s, Golden Teacher are on hand again here with fellow Optimo mainstays Whilst, lending a bit of Glaswegian grit to the party, as tracks like 'Come With Me', bristle with punk funk percussion and psych synths. A strong concept, expertly realised, and to top it off, the proceeds will be redistributed to cultural projects in Belize.
---
29. Alessandro Cortini
Risveglio
(Hospital Productions)
Stepping up his activities outside of Nine Inch Nails more than a notch or two over the past few years, Alessandro Cortini has produced some brilliant records, and Risvegelio is another highly recommended effort. Within the glut of those working with synthesizers at present, Cortini remains one of the most intriguing and distinctive voices. A vintage year for Hospital Productions with several fine releases for the label, and this at the top of the tree.
---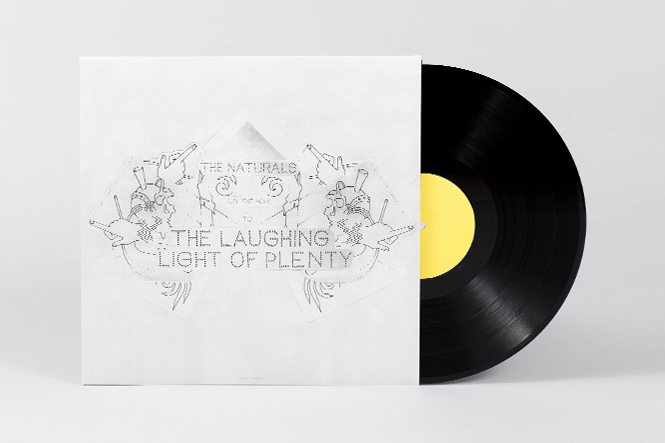 28. The Naturals
On the Way (To The Laughing Light Of Plenty)
(Emotional Response)
On that fuzzy line between reissue and new album, label boss Stuart Leath tapped into digging alter ego Emotional Rescue this year to pull out a huge new release on Response, salvaging a lost-not-lost album from Harvey collaborator Thomas Bullock and Secret Circuit's Eddie Ruscha. With the original masters scattered to the wind and only 50 copies sold, On The Way features a raw and previously discarded second mix of folksy, Balearic-inclined, cosmic pop, that, as you can probably guess, defies just about every attempt at easy categorization. From 'The Rose', that could just as well have been a Mangiami dance floor special, to the chirpy, leftfield noodling of 'Brilliant Light', On The Way is a compelling trip. Of the variety on show, the 16-minute closer 'The Pulse' shines brightest, sharing something of Arthur Russell's magnificent 'In The Light Of The Miracle'.
---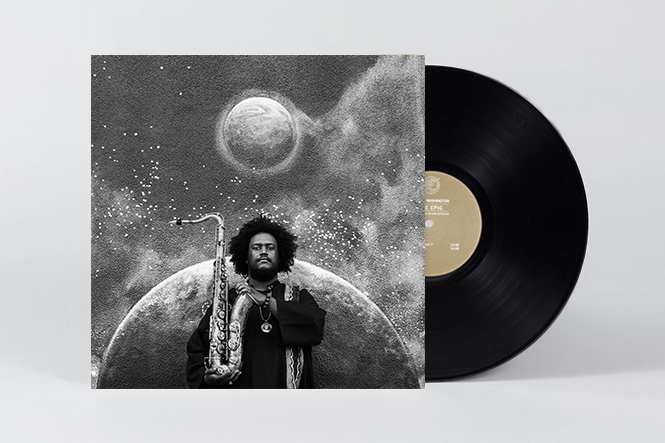 27. Kamasi Washington
The Epic
(Brainfeeder)
Epic in any sense you'd care to mention, the first album proper from Kamasi Washington unquestionably stood alone this year in terms of scope and ambition. Proudly presented as a triple vinyl box set, clocking in at nearly three hours and featuring an extensive cast of virtuoso players, The Epic is a sublime, spiritual masterpiece which reconnects with the uncompromising thirst for expression at the heart of the art form. The true descendent of the most revered Impulse! releases, this LP reset the bar for the genre, reminding us that jazz can be challenging, emotive and beautiful all at the same time.
---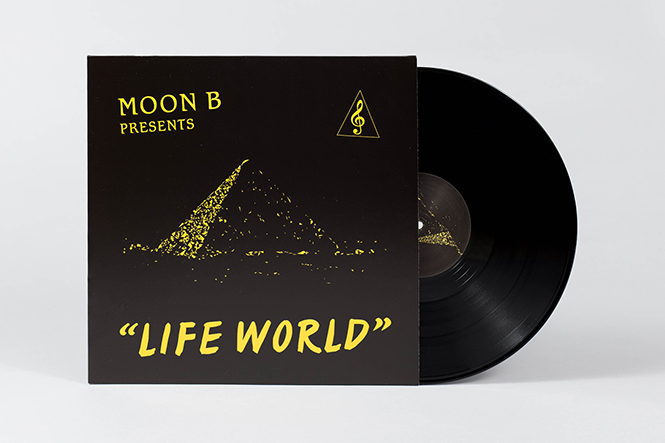 26. Moon B
Lifeworld
(Growing Bin)
In another fruitful year for Growing Bin, head gardener Basso spliced Wes Gray's 2014 cassette only release, Lifeworld, onto a detailed vinyl pressing and gifted us the rosette winning bonus track 'Moments In Slank'. This vaguest of references to the mighty Art Of Noise gave a hint to Moon B's direction on this LP, with the Atlanta musician incorporating a plethora of tropical samples into his dusty world of lo-fi boogie and VHS house. Lopsided rhythms and swirling melodies create the kind of tribal psychedelia at the heart of the cosmic scene, while the wrong speed funk cuts pay homage to the chopped and screwed hip hop much loved by his hometown.
---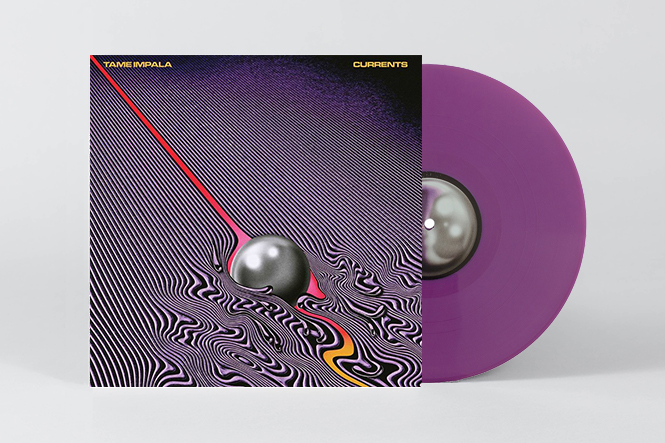 25. Tame Impala
Currents
(Fiction)
I don't think there's anyone I know who doesn't like this record. Before its release the word on the street was that Kevin Parker had created Tame Impala's best record yet and the word wasn't wrong. Currents begins with the seven minute plus groove of 'Let It Happen' which grooves from the start and builds then get's stuck then explodes! It's an amazing tune and points the way forward for the rest of the record. There is not one shit song on here. It's perfect pop music. It's a true masterpiece. And the limited edition is even pretty collectable.
---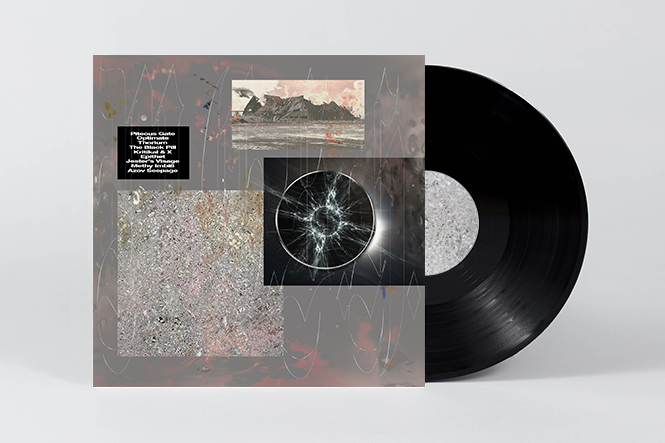 24. M.E.S.H.
Piteous Gate
(PAN)
In an interview with FACT James Whipple aka M.E.S.H talked of being "a receptor for constant information overload", and on Piteous Gate he's done some remarkable things with such source material and inspiration, crafting one of the year's most refined takes on digital life and sound design. If adventurous electronic music is your thing this is well worth investigating- vital work from artist and label alike.
---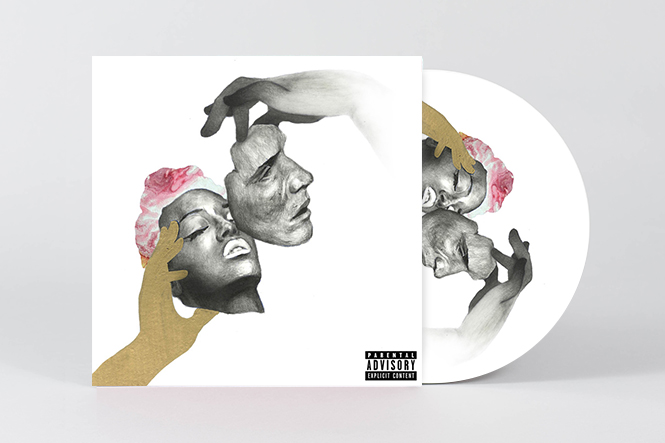 23. Dawn Richard
Blackheart
(Our Dawn Entertainment)
"I thought I lost it all," cries Dawn Richard on album opener 'Noir' that bleeds seamlessly into 'Calpyso' – which with its jungle breaks, fizzy kicks and hazy fucked-up vocals, is a track worth your money alone. 'Blow' might have you daggering on the dancefloor, but don't let it trick you – Blackheart heads in a much darker, inward, paranoid direction than its golden predecessor. Having managed to escape Diddy-backed girl-group Danity Kane twice now, Richard continues to eschew any notion of pop-dismissal.
---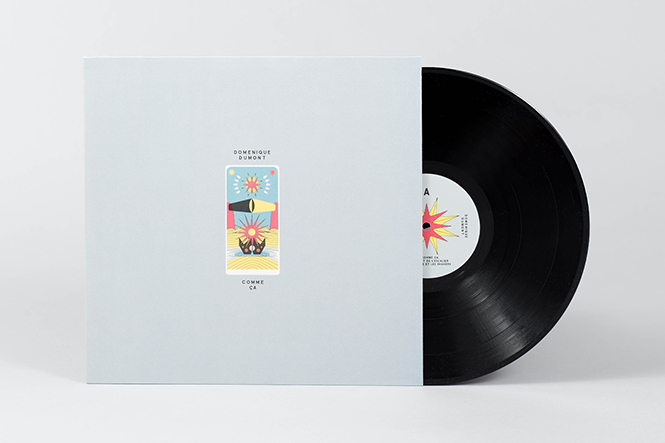 22. Domenique Dumont
Comme Ça
(Antinote Recordings)
Unquestionably one of the labels of the year, Parisian imprint Antinote treated us to a string of flawless releases in 2015, and none were better than this sun kissed beauty from mysterious Latvian producer Domenique Dumont. A perfectly timed summer release, Comme Ça saw Dumont create a seductive mirage of afrobeat rhythms, surf guitars, dubby basslines and ye ye vocals which seemed to shimmer with the heat haze of an indolent afternoon. On paper a contradiction, the combination of lively rhythms and languid textures was nothing short of genius on record, embodying the carefree innovation which made this release stand out from the crowd.
---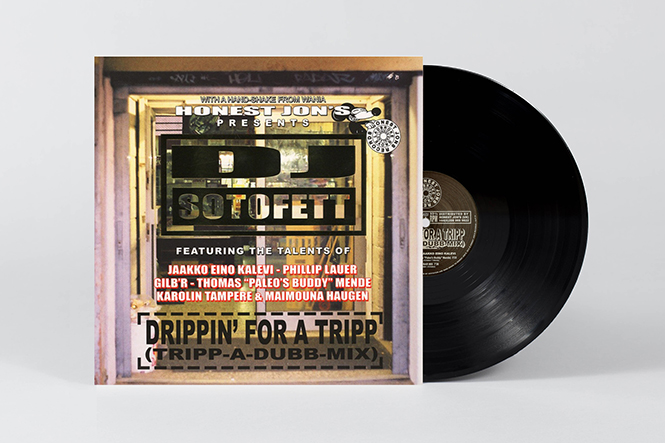 21. DJ Sotofett
Drippin' For A Tripp
(Honest Jon's)
The spring saw Norway's idiosyncratic, genre mashing, trail-blazing genius take a temporary side step from his Sex Tags Mania imprint, instead collaborating with London's Honest Jon's for this lavish double pack of mind expanding, scene smashing electronics. A serial collaborator, Drippin' For A Tripp found Sotofett hooking up with Phillip Lauer, Jaakko Eino Kalevi, Karolin Tampere, Maimouna Haugen and Versatile boss Gilb'R on a sun drenched journey through poolside chill-out, warm Afro dub, Italo house and Rainforest rhythm, all imbued with the psychedelic sonics the producer has become known for. Sublime, diverse and unique, this double pack combined everything we've come to expect from the Norwegian producer, soundtracking the summer perfectly.
---
20. Grimes
Art Angel
(4AD)
How would Clare Boucher follow the sub-zero cyborg bliss of 2012's Visions? Well, there was that Rihanna-intended, tipsy summer jam 'Go' – which pissed off fans for "pandering to the radio" – and there was a lot of waiting. Whilst Visions was polished off in a couple of weeks, Boucher spent years recording the follow-up at her own home. Giving herself the space to write, she took a step back, disconnecting entirely from contemporary pop. The result is a stupefyingly diverse range of headspaces; an invitation into the mind of a post-internet wild child.
How could we have prepared for the cheerleader bomb shelling of 'Kill V. Maim', a track channeling The Godfather, except re-spinning Al-Pacino as a gender-swapping, space-travelling vampire? Or the diss-tracks? Or the manga-inspired scrawlings that look like they've been ripped straight out the back of an exercise book? Music industry slams, candy sweet fuck-offs, nods to K-pop, twilight moments, parallel universe EDM-bangers… it's a sprawling pop vision, and one showcasing the complete range of her vocal register.
---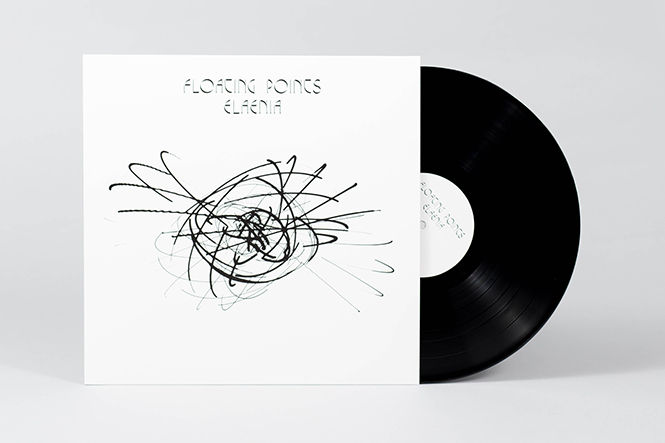 19. Floating Points
Elaenia
(Pluto)
Following fourteen EPs and singles – starting with a timeless 12″ on Planet Mu in 2009 – Floating Points finally came out with his first ever-full length this year. Alas, it will disappoint some of the FloPo camp, you know, those wanting deep bass bangers of 'ARP3' ilk. But with his classical and academic resume, it was obvious we'd get a fusion album, and one of cinematic dimensions.
The work feels complete with seven tracks that map out discrete spaces, separate rooms in their own right, and yet together they build and build. The finale 'Peroration Six' crescendoes magnificently, working towards a colossal release, only to cut out abruptly. In a world of builds and drops, it's a clever ending – toying with your expectations; leaving you dumbfounded.
---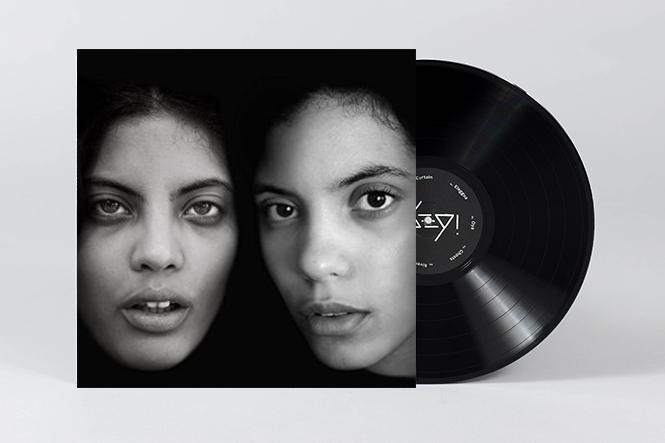 18. Ibeyi
Ibeyi
(XL Recordings)
How has this one slipped through so many nets? Perhaps obscured by the Guardian-friendly hype that preceded release, perhaps because it surfaced so long ago, the music on Ibeyi's self-titled debut seemed to get left behind. Drawing on spirituals and hip hop culture from the twins' dual French-Cuban heritage, the sparse productions allow their maturing voices to lead from the front. A strong year of spell-binding, at times virtuosic live performances and a gorgeous, split-sleeve vinyl edition have done justice to a powerful debut.
---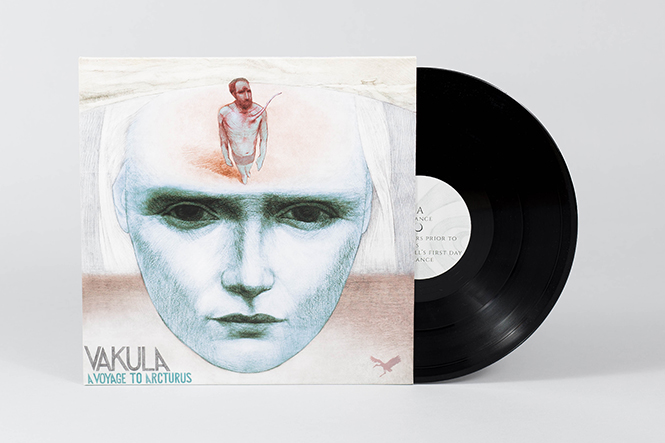 17. Vakula
Voyage to Arcturus
(Leleka)
Imagined soundtracks are this year's plat du jour. Released at the top of 2015 Vakula followed up the majestic You've Never Been To Konotop (#2 in our 2013 chart) with another expansive, expressive triple vinyl excursion beyond the imagination of us mere mortals. Conceived as an imaginary soundtrack to David Lindsay's book of the same name, A Voyage To Arcturus sees Vakula apply his lysergic sonics to psychedelia, kosmische and ambient soundscapes as well as his usual freaked out jazz-funk and psycho-active house. A second long player followed this year dedicated to Jim Morrison, but in finding that middle ground between fusion and contemporary electronic music Voyage To Arcturus is in a world of its own.
---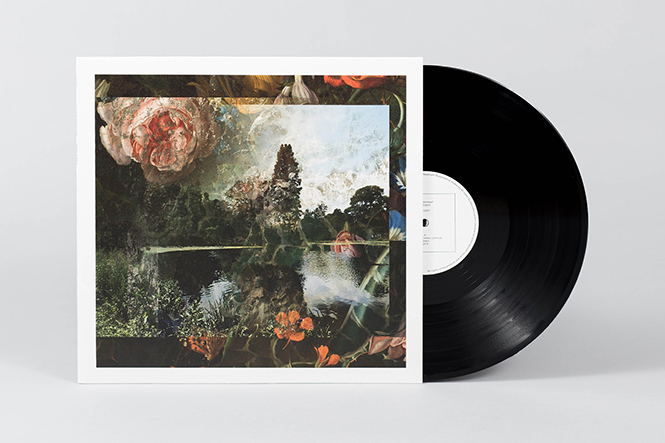 16. J.G. Biberkopf
Ecologies
(Knives)
Ecologies could have quite easily slipped under your radar, but for fans of vivid and hyper-real sound collage this still stands out as a highlight of the year and marks a fine debut from both artist and label. Envisioned as "a field trip into the representations of nature emerging from the digital-social mediascape", there's a lot to wrap your ears around here as Biberkopf manages to bend all manner of sounds to a musical and theatrical will. Some rather fine cover art too from Joe Hamilton.
---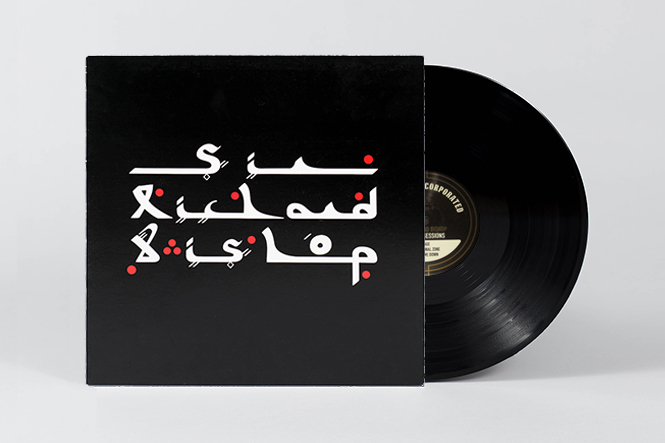 15. Sir Richard Bishop
Tangier Sessions
(Drag City)
Occultist, traveler, bookseller, master of myriad guitar stylings from Raag to Surf, Sir Richard Bishop's pool of inspiration and discography is vast, and here the inspiration was narrowed down to a relatively simple concept- a recently acquired one of a kind 1890s parlor guitar and a week holed up in Tangiers recording it. The results are another marvel of his dual talents for melody and improvisation on an instrument that sounds both aged in tradition and full of possibility under Sir Rick's nimble fingers.
---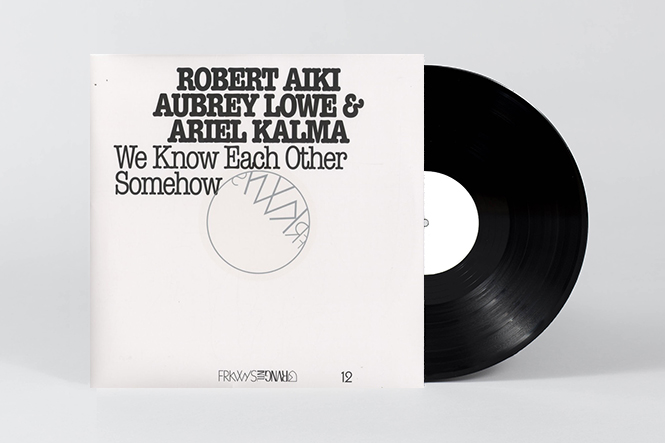 14. Robert Aiki Aubrey Lowe & Ariel Kalma
FRKWYS Vol 12: We Know Each Other Somehow
(RVNG Intl.)
What a year for RVNG. With their Savant reissue charting highly in our top reissues of 2015 list, the Brooklyn-based label paired ambient explorer Ariel Kalma with modular synthesist Robert Aiki Aubrey Lowe for one of the year's inspired inter-generational collaborations.
Playing off the tension between Kalma's naturalist sensibilities and the more industrial drones of Lowe's reverberant tools, which and shape field recordings from the Australian landscape into a series of unique meditations, We Know Each Other Somehow is a beguiling listen that unfolds over time to create the sense of both kinship and alienation between man and nature. The psychical release also comes with a non-linear film which serves as the visual accompaniment to the shapes, moods and musings of the music. A complete and compelling project, and one of our favourites (if not favourite) FRKWYS releases to date, with RVNG serving up a treat with the packaging as standard.
---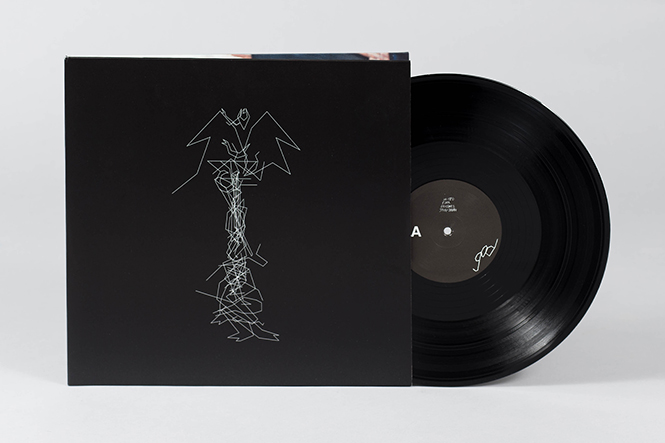 13. Oneohtrix Point Never
Garden Of Delete
(Warp Records)
Whilst still relatively fresh of the presses Garden of Delete has stood out as one of the most remarkable releases of Daniel Lopatin's storied career in electronic music, and an altogether different beast to it's predecessor R Plus 7. The hallmarks of an OPN release are of course all over Garden of Delete from concepts to production, but the density of its musical juxtapositions and hyperactive flitting from sound to sound creates a world unto itself, where Lopatin has effectively melted his varied musical and technological fascinations into a beguiling whole. Simultaneously sounding like the product of a vivid imagination and of warped algorithms and autonomous machines, the most perplexing juxtaposition here is that it feels both vast and empty at the same time. One that's certainly for repeated listens.
---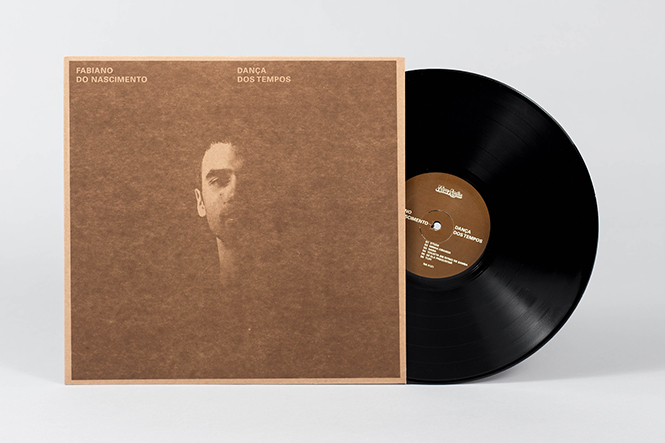 12. Fabiano Do Nascimento
Dança Dos Tempos
(Now-Again)
Another reissue label doing great things with new music, Egon's Now-Again gave a platform to Fabiano Do Nascimento's debut and conjured up one of the year's surprises. Tender and urgent, the young virtuoso guitarist is joined by Brazilian legend Airto Moreira on percussion (for his first project in ten years), to craft a suite of compelling, pared down afro-infused instrumentals, recorded live with no over-dubs to capture the energy surging through the studio. Spine-tingling vocals from Do Nascimento's girlfriend on 'Ewe' elevate this from a virtuoso study in Brasil's folkloric tradition (think Hermeto Pascoal and Baden Powell) to something a little more timeless. It may have been a big year for Brazilian reissues, but if ever you needed evidence that new music is flourishing in the country, this is it.
---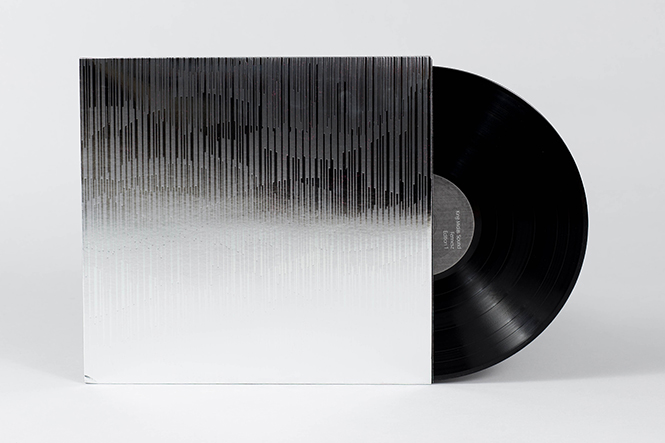 11. King Midas Sound & Fennesz
Edition 1
(Ninja Tune)
The first in a four part series of King Midas Sound collaborations, Kevin Martin, Roger Robinson and vocalist Kiki Hitomi invited Austrian electronic minimalist and guitarist Fennesz for Edition 1. A complete album in the old-fashioned sense of the word, Edition 1 ebbs and flows like a continuous suite, the vocals at times submerged, at times surfacing from the icy lake of tape reverb and analogue fuzz. A record to immerse yourself in, Ninja Tune have also gone to town on the silver spot-varnished sleeve, replicated again on the instrumentals edition for those after the full set.
---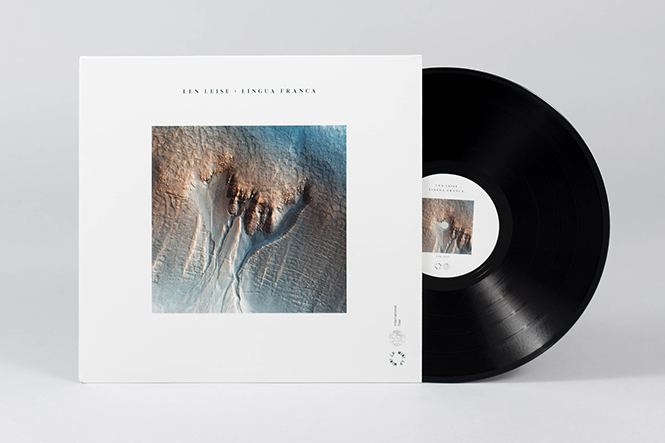 10. Len Leise
Lingua Franca
(International Feel)
After bursting onto the scene with a pair of essential EPs for IFeel and Nado, Australian sound sculptor Len Leise put the cherry on top of a remarkable 12 months with this glorious debut LP for Mark Barrott's celebrated imprint. Channelling the otherworldly ambience of early Innovative Communication (and taking inspiration from the label's artwork), the jazzy fusion of Windham Hill and the forward thinking tribalism of Eno and Hassell's Fourth World : Possible Musics, Leise weaved liquid tabla, shimmering bells, fluid bass and breathy sax around the metallic staccato of marimba and stiff drum machines. Successfully fusing the organic and synthetic into a living, breathing and evolving whole, Lingua Franca saw Leise deliver his finest release yet, and the defining statement for the future primitive sound we've heard lately.
---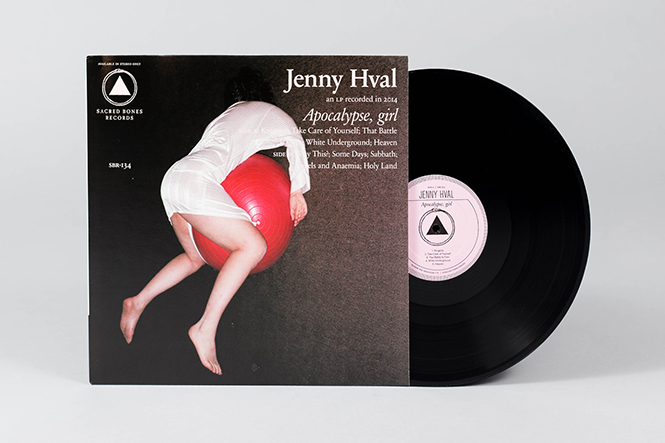 9. Jenny Hval
Apocalypse, Girl
(Sacred Bones)
Apocalypse, Girl is Norwegian sound poet Jenny Hval at her visceral best. She has already made folk and abstract noise, using her music to investigate the way human bodies constrict with social norms, but for her third record, she joins the goths in Brooklyn for a radical synth seminar. More questions about where we're at as a collective civilisation (hear 'That Battle Is Over' for a dirge to the end of the isms that once determined our moral compass) channelled through music that's interchangeably her harshest and most accessible. It's in this tension that Hval thrives, her spectral melodies punctured by graphic lyrics (take 'Take Care Of Your Self' for Hval at her most unsettling), jettisoning the cosy in favour of the raw (and the wry).
---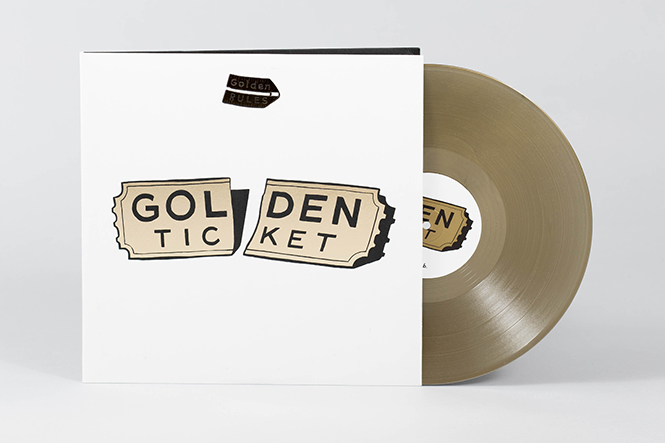 8. Golden Rules
Golden Ticket
(Lex Records)
Psychedelic beat maker Paul White and Florida MC/vocalist Eric Biddines measured up as Golden Rules for another of the year's most overlooked albums. Laced with wit and strangeness, Golden Ticket inhabits the kind of parallel universe that DJ Koze might call home, full of floral variety where every track is drugged under a pleasant haze of melancholy and nostalgia. From album opener 'Auntie Pearl's House', Golden Rules establish their own set of markers, whether its nodding to '80s cop show soul on 'Down Soul Boogie' or basking in the old-school grandeur of Yasiin Bey's cameo on 'Never Die'. Dope embossed artwork and a pair of golden records complete a really nice package. In a year where the heavyweights delivered heavy, serious records, it's been harder to find space for a lighter, feel good touch, but Golden Rules is good enough to more than distract from the world's woes. Put it on and light up, things will be better in the morning.
---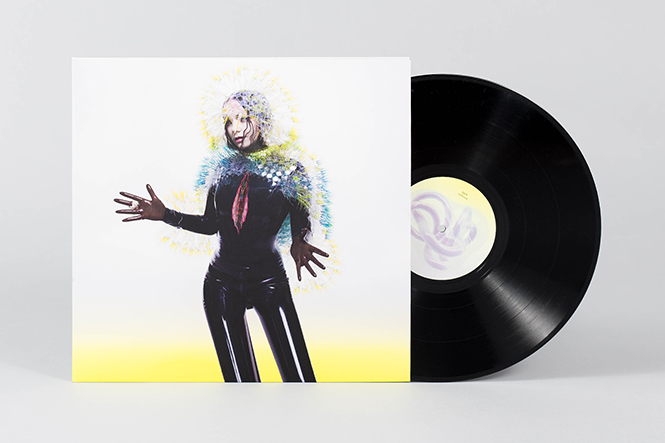 7. Björk
Vulnicura
(One Little Indian)
It's an obvious one, but there's nothing more satisfying than when a big record delivers. Already charted in our 'best artwork' list, it's hard to know quite where to start with Vulnicura. A nuanced, confused, inquisitive, painful, vivid interrogation of a break-up, at times soaring above the complexities to analyse human emotion with idiosyncratic clarity, at others languishing in the mire of despair, anger and misunderstanding with the rest of us. Abandoning all concept in favour of pure emotion, Vulnicura could have fallen flat were it not so honest. With unforgettable artwork woven into the fabric of the narrative, it's a complete piece up there with her most important records and a ready reminder that Björk is still out front all by herself.
---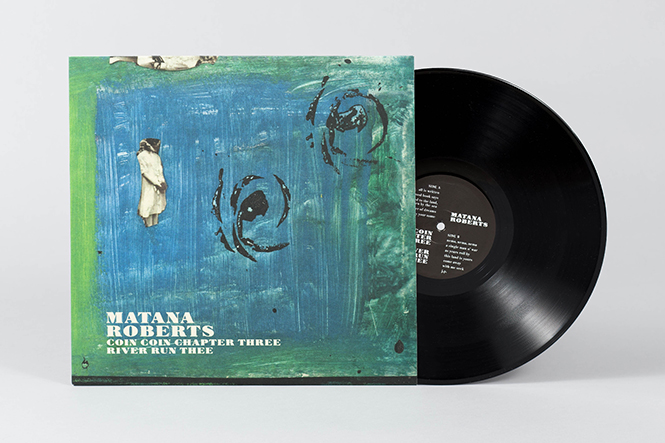 6. Matana Roberts
Coin Coin Chapter Three: River Run Thee
(Constellation)
The third part in her visionary Coin Coin series, Matana Roberts' River Run Thee is perhaps the most fluid installment so far, a stream of consciousness that flows in one uninterrupted gesture, tracing her own solo 'sojourn' south of the Mason-Dixon line. Her stories, expressions and exasperations are delivered in as a vernacular act, drifting in and out of focus as her voice meanders in an intuitive double helix with memories and samples of her own processed saxophone. Warped and sometimes even obscured by drones, the continuous suite (a form so crucial to Black American protest jazz – Max Roach's Freedom Now Suite, and Charles Mingus' Black Saint And The Sinner Lady) is described by Roberts as a 'fever dream', able to disturb and transform in equal measure. The vinyl comes complete with two pull out posters, Roberts' own manifesto for the album and a beautifully printed sleeve. Put all distractions to one side and let River Run Thee run over you.
---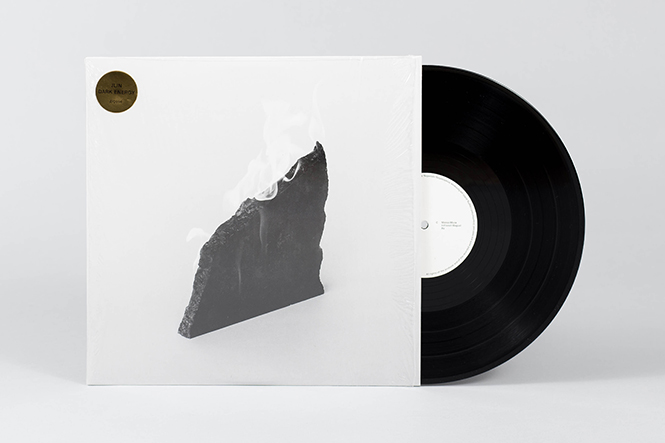 5. Jlin
Dark Energy
(Planet Mu)
With Mike Paradinas aka µ-Ziq at its helm, Planet Mu has racked up a reputation for daring electronic sounds. In the year the label turned 20, Illinois-based producer Jlin emerged as its leading light with her suitably titled debut.
A life's work condensed into dark matter, tripping dangerously from mutated footwork to the outer-reaches, rising and falling with cinematic intensity. Dark Energy bristles with jagged rhythms, chopping antagonistically between vocal samples (including Holly Herndon's) that try to shine through the cracks. Softer moments like 'Unknown Tongues' and 'Erotic Heat' lend dynamic range to one of the year's most daring albums.
---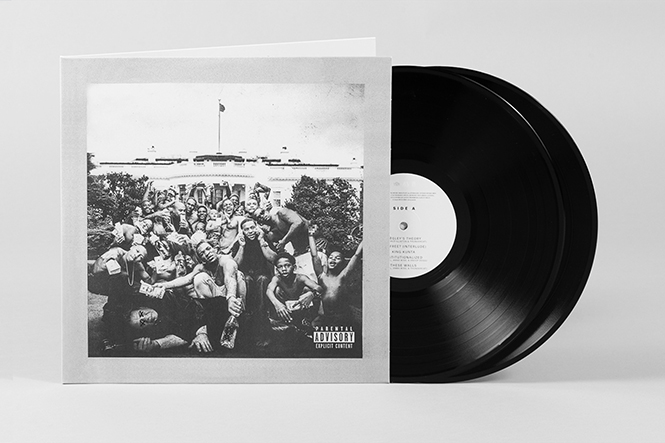 4. Kendrick Lamar
To Pimp A Butterfly
(Top Dawg / Aftermath / Interscope)
While 2012's good kid m.A.A.d city saw Kendrick seated comfortably on hip hop's throne, the Compton native wore the frustrated air of a man who'd been handed the heavyweight title by default. Taking matters into his own hands the rapper dropped a provocative verse on Big Sean's 'Control', but still couldn't convince his contemporaries to step to in the ring. The only option left was for Kendrick to challenge himself, and thus the sprawling and ambitious To Pimp A Butterfly was born.
Sonically at odds with current trends, the LP found Kendrick balancing P-funk and spiritual jazz while his multi-voiced narrative and socially aware lyrics articulated the African American experience from a variety of standpoints. The only release in our chart to feature Barack Obama's favourite track of the year, To Pimp A Butterfly was Kendrick's coming of age. That this major hip hop album received a vinyl release at all should not be overlooked.
---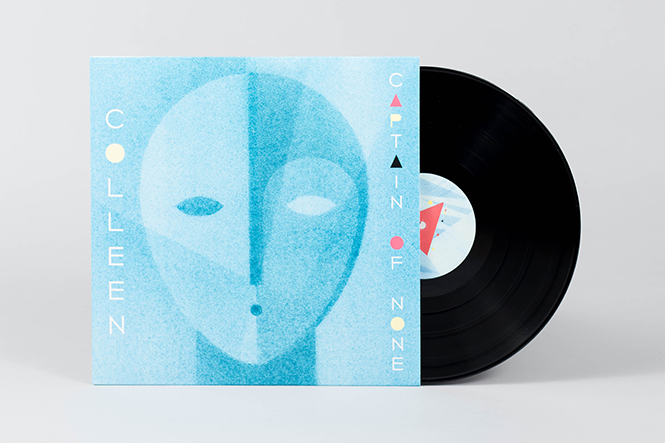 3. Colleen
Captain Of None
(Thrill Jockey)
"I'm actually quite shocked that I've made four full albums without real basslines," Colleen said upon releasing Captain Of None. How she didn't arrive here earlier is indeed startling in hindsight.
Once again it's the Renaissance-era treble viola da gamba, an instrument rarely heard these days, at the forefront of this album. But taking cues from Jamaican producers, Colleen finally embraces her long-standing love of dub. Her acoustic lullabies enter an elegant, thrilling, at times unsettling, world of negative space. It's well worth spending some time there.
---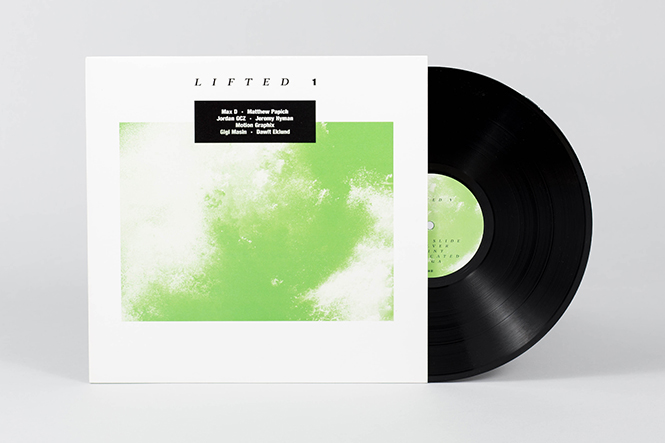 2. Lifted
1
(PAN)
Did PAN slip something in our morning tea? Our brains feel washed. M.E.S.H.'s whiplash-inducing Piteous Gate, the beatless rumble of Helm' Olympic Mess, Visionist's precarious Safe debut… it's been impossible to resist the adventures arranged and presented by Bill Kouligas' peerless PAN label.
It's this Lifted record that keeps coming back to us though. A beautiful exercise in jumping off the grid, 1 sounds like what might have happened if Sun Ra recorded on Rephlex or if Squarepusher donned an Egyptian costume and joined the Arkestra. Back on Earth, it's the first emission from Max D and Co-La's new collective improv project. Using loose studio sessions as the environment to build upon, the duo reached out to a whole bunch of collaborators, dialling in Jordan GCZ (of Juju and Jordash) and ambient pioneer Gigi Masin for experimental overdubs from Amsterdam and Venice.
What's next from Lifted? "The first one taught us about matching players and their tones to what we come up with," Max D told us in our interview with the collaborators. "We're gonna probably go deeper and deeper into that zone, putting people's sounds together with ours as a way to add layers. But, who knows?"
---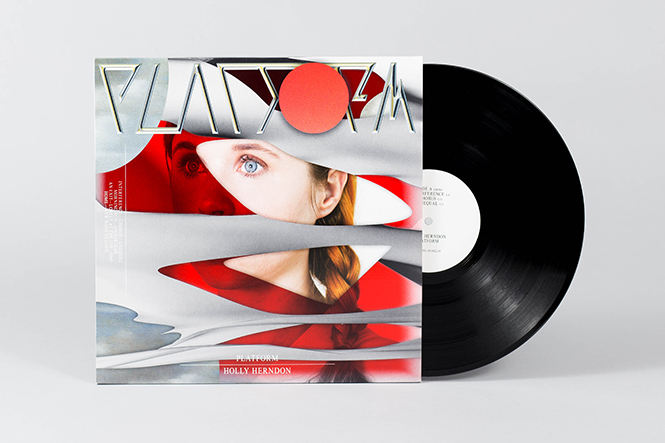 1. Holly Herndon
Platform
(4AD)
Just hours before Holly Herndon's major UK show this autumn at Oval Space, home secretary Theresa May unveiled her so-called "snoopers' charter" – the draft investigatory powers bill that would give police and security services access to records tracking every UK citizen's use of the internet.
It couldn't have been more pertinent. For Herndon, the sanctity of online privacy is tantamount to the most basic of freedoms. As she told The Guardian earlier this year in response to Edward Snowden's NSA revelations: "Violating my inbox felt [worse] than if someone went into my apartment. That's where my relationships live".
The single 'Home', a homage to that violated digital space, set the tone for what is a sophisticated electronic album that interrogates one of the most complex and divisive issues of our time. And yet, Platform is not dry, not hyper-technical, instead building critiques into maximal hooks and deconstructed pop choruses on tracks like 'Interference', 'Chorus' and 'An Exit'.
Her follow-up to debut Movement, Platform is a glowing, singular protest album for the digital age. Circumventing polemics, Herndon cryptically hints at modern crisis borne out of systematic inequality, computer surveillance and neo-feudalism. Vibrant, vital and irresistibly produced, it is best consumed audio-visually, watching your laptop melt away via videos to 'Chorus' and 'Home'.
In one sense then, releasing, and owning Platform on vinyl may seem anachronistic, an almost wilfully counter-intuitive way to consume the record, away from the prying eyes of the state. Yet, as a safe, real world alternative, the vinyl edition offers a proxy A/V experience, lyrics printed out boldly across the double inner sleeves, a manifesto on Herndon's New Ways To Love. We should all take note. Platform is only going to feel more relevant.
---
Illustration by Hector Plimmer
Photography by Michael Wilkin