Published on
September 1, 2017
Category
Features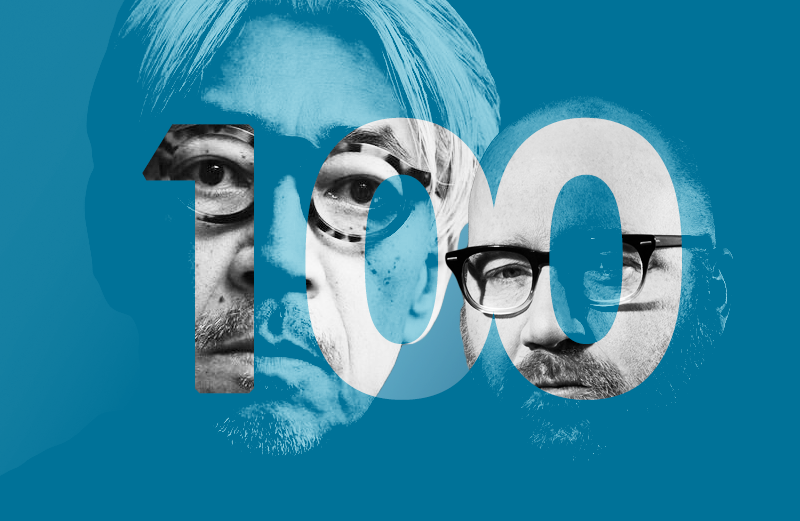 Our 100th mix is here and it's a really special one.
At the controls is Icelandic musician Jóhann Jóhannsson, who has become one of the most sought after film composers of his generation. In his record bag is the work of one of the 20th century's most influential musicians. From Yellow Magic Orchestra to the avant-garde electronics of his later albums, Sakamoto has reinvented himself time and again and remains a crucial touchstone for today's young artists.
As if to make that point, Sakamoto's latest album async has now been remixed by a stellar line-up of musicians, including Oneohtrix Point Never, Arca, Motion Graphics, and, of course, Jóhann Jóhannsson.
To mark the release, due on Milan Records on 8th September, and bring up a century of VF mixes, Jóhannsson has provided us with a stellar selection of music from across Sakamoto's oeuvre. Dive in below.
Tracklist:
1. Ryuichi Sakamoto – The Revenant OST
2. Alva Noto and Ryuichi Sakamoto – 'Reverso', Summvs
3. Ryuichi Sakamoto – Love is the Devil OST
4. Ryuichi Sakamoto – 'Nostalgia', Three
5. Ryuichi Sakamoto – The Last Emperor OST
6. Ryuichi Sakamoto – The Sheltering Sky OST
7. Ryuichi Sakamoto – 'Zure', Async
8. Ryuichi Sakamoto – 'Gohatto' (Piano Version)
9. Ryuichi Sakamoto and Alva Noto – 'Iano', Insen
10. Ryuichi Sakamoto – Pearl Harbor, Wild Palms OST
11. Ryuichi Sakamoto – Wild Palms Wild Palms OST
12. Ryuichi Sakamoto – Finale, Wild Palms OST
13. Ryuichi Sakamoto, Illuha and Taylor Deupree – Movement, 3, Perpetual
14. Ryuichi Sakamoto – Main Theme, Little Buddha OST
15. Ryuichi Sakamoto – Bibo no Aozora / Endless Flight, Babel OST
16. Ryuichi Sakamoto and Alva Noto – Duoon, Vrioon