From essential track IDs to crafted EPs.
Having picked out our favourite 7″s and 10″s, we turn our attention to the 12″ in the second of our retrosepctive rundowns of the last twelve months.
And just as 7″s no longer represent the year's biggest chart hits, so has it been some time since 12″s were exclusively the domain of the dance floor.
From the simple 2-track club banger to EPs that border on mini-albums, we've demanded that each 12″ offers something more than just an aggregation of the year's best tracks.
Some though, like Objekt, Denis Sulta and Bufiman do represent the year's most urgent dance music, or in the case of Bicep, Four Tet and Nathan Fake distil new albums in more forms.
This year, the 12″ has also been the friend of the UK's burgeoning grassroots jazz movement, capturing the nascent scene as it grows and evolves, whether on Joe Armon-Jones & Maxwell Owin's Idiom, Moses Boyd's Absolute Zero or the improvised voyages of A.R.E. Project.
And finally, the 12″ was also home to several beautifully crafted EPs, cementing concepts and musical ideas – from Fatima al Qadiri's provocative sexual politics to LAPS' DIY dancehall – that circumvent generic boundaries for something true to the musical diversity of 2017.
You may have also noticed that we've changed the emphasis of our lists this year away from the tired, arbitrary and frankly over-used 'best', to the more openly subjective 'favourite'. We believe this more accurately reflects the fact that these rundowns are essentially recommendations of what we've enjoyed most this year, as selected by our weekly contributors Patrick Ryder, James Hammond and Chris Summers, alongside VF's editorial team, Gabriela Helfet and Anton Spice.
What were your favourites this year? Let us know in the comments below.
See the rest of our 2017 review:
Our 50 favourite albums of 2017
Our 10 favourite 7″s of 2017
Our 12 favourite reissue singles of 2017
Our 30 favourite reissues of 2017
Our 12 favourite soundtracks of 2017
Our 12 favourite record sleeves of 2017
---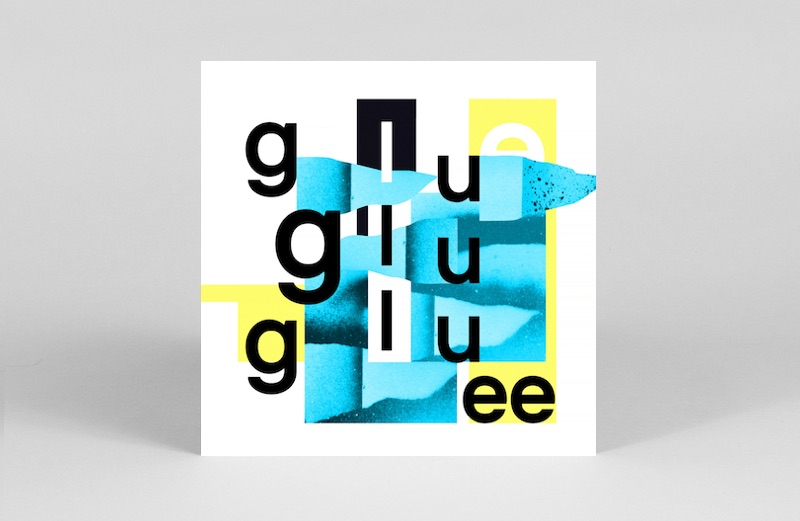 20. Bicep
Glue EP
(Ninja Tune)
Bicep may have dropped their long-awaited debut album, taking first place as the most track ID-requested producers of the year by a country mile in the process, but the audio pinnacle from this Belfast duo actually came in the form of their final release of 2017. The Glue EP delivered one of the LP's finest cuts on the A-Side, plus fresh tracks which included the delightfully acid-tinged 'DLR' on the reverse. – GH
---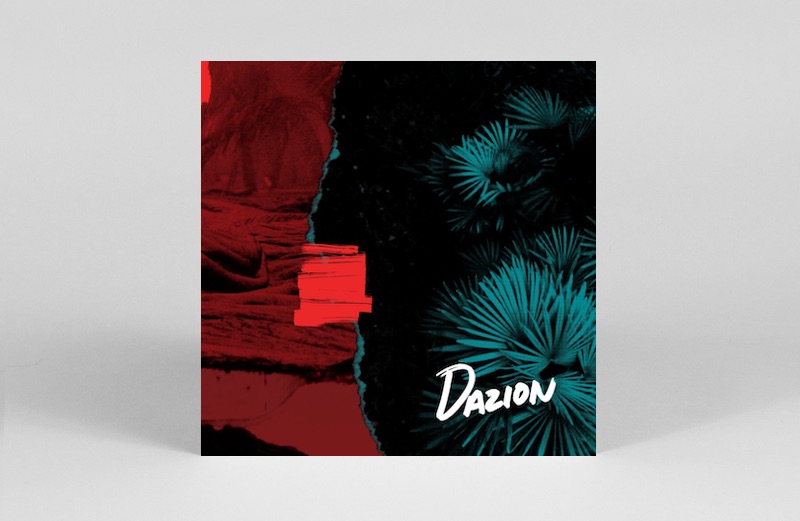 19. Dazion
Don't Get Me Wrong
(Second Circle)
This curveball dropped right at the start of 2017 and hasn't left the record bag since. Lead track 'Be A Man' sashays across the dance floor with jasmin-infused disco pizzazz, lush synths and a belly-dance bassline underpinned by sharp-as-brass percussive shuffle. Things take a step down to Room 2 on 'Rigola', the groove staying in the pocket, with vibraphones to the fore. A triumph for the Music From Memory off-shoot that was heard far and wide this year. – AS
---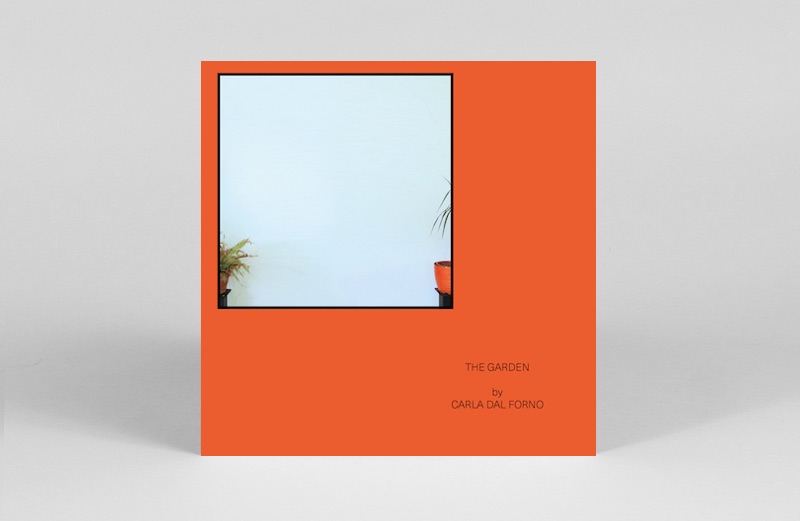 18. Carla Dal Forno
The Garden
(Blackest Ever Black)
A VF favourite coming off the strength of last year's debut full length You Know What Its Like and its accompanying singles, this year gave us four new cuts from Carla Dal Forno which made for more essential listening. An artist who sets out an alluring sound world of mysterious and uneasy pop music, The Garden carried on where her debut left off in its sparingly affective structures and ability to craft distinctive vocal hooks that work their way in with repeated listens. – JH
---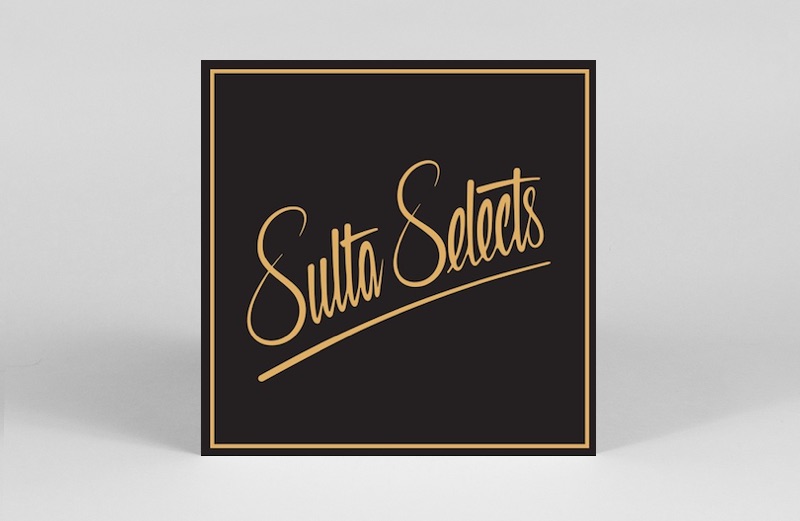 17. Denis Sulta
Nein Forteate EP
(Sulta Selects)
Glasgow homebro Denis Sulta launched his own label with two choice EPs this year, the highlight of which was its inaugural release, Nein Forteate, featuring 'Dubelle Oh XX (JVIP)'. The kind of synthy club anthem that Sulta is rightly becoming known for, its greatness lies about 3 and a half minutes in, when the track, seemingly at its peak, suddenly cuts out… Is it a mistake, a DJ faux pas, a power problemo? Nah. It's Sulta bringing in a silky smooth "ohhhh yeah" vocal, before dropping the ole hook in back again to maximum effect. – GH
---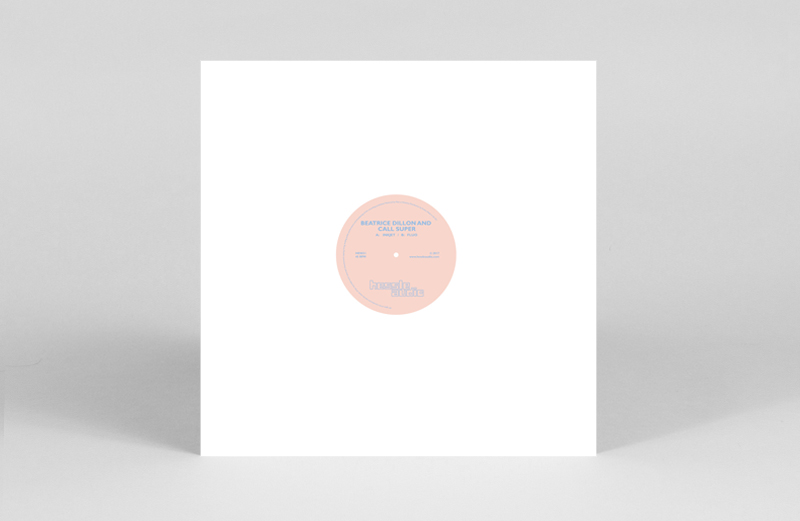 16. Beatrice Dillon & Call Super
'Inkjet / Fluo'
(Hessle Audio)
One of our favourite collaborations of the year also appears on one of our favourite labels in sweet symbiosis, as Beatrice Dillon unites with Call Super for this Hessle Audio affair. As with many of the 12"s gracing this year's list, the A-Side 'Inkjet' is a legit slice of aqua electronics, but it's the flip – 'Fluo' – that we've been rinsing since it dropped. A soundtrack for the robot takeover to come, with Blade Runner-esque dial tones making way for exquisite saxxy breakdowns midway through. Proof, if ever you needed it, that no B-side should be left unturned. – GH
---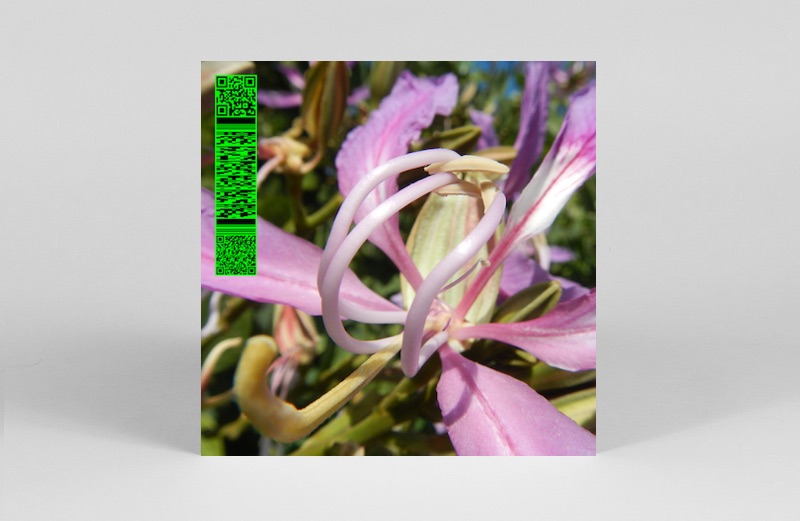 15. Avalon Emerson
Whities 013
(Whities)
Avalon Emerson returns to Whities for the follow-up to her Narcissus in Retrograde EP – one of our favourite 12"s of 2016 – on a different, but no less excellent, tip. With this catchy double-dose, she continues her well deserved ascent as one of the most exciting producers around: 'One More Fluorescent Rush' serves glitchy, spaced out feels, before 'Finally Some Common Ground' takes off on a Soichi Terada-esque, one-way trip to the intergalactic mothership. – GH
---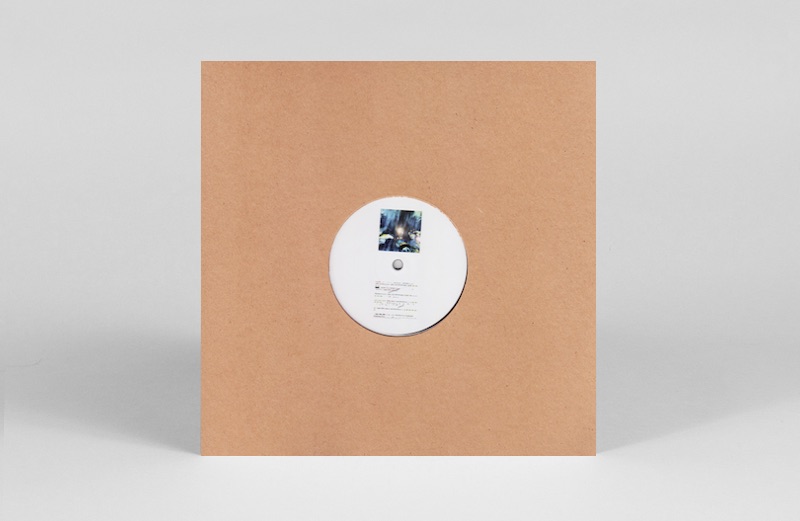 14. Four Tet
'SW9 9SL / Planet'
(Text Records)
Aside from a couple of split 12"s last year, 2017 marked something of a return to the prolific output we've come to expect from Kieran Hebden, releasing a handful of 12"s, a load of material via multiple Spotify aliases, some brilliant remixes, the year's most ID'd edit 'Question', and a new full-length infamously made using just a laptop and a view over some unspectacular woodland. Thankfully, the album's two stand-out tracks were also collected on this limited 12". Propulsive, melodic dance music for the headphones or the dance floor, 'Planet' is Four Tet's finest since There Is Love In You. – AS
---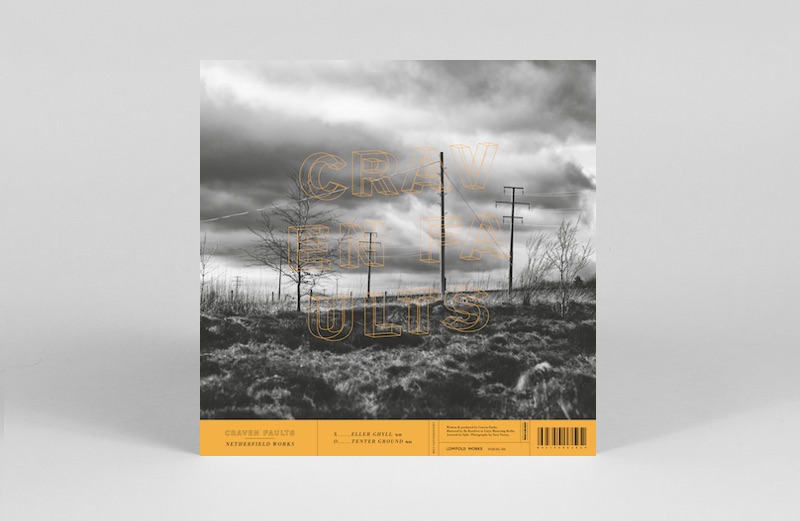 13. Craven Faults
Netherfield Works
(Lowfold Works)
Elusive, evasive, but delivered with unerring authority, Craven Faults is one of this year's wildcards. Arriving on a mysterious label with a soaring two-track EP of airborne krautrock, Netherfield Works pays its dues to '70s Düsseldorf and the San Francisco Tape Music Centre and casts them to the English winds, forging two sprawling tracks from within a nest of patch cables in an old Yorkshire textile mill. A modular synth record that, like recent works by Kaityln Aurelia Smith seems to shed its machined origins to become something altogether more organic, Netherfield Works overflows across two sixteen minute tracks that will appeal to fans of Cluster, Steve Reich and the like. – AS
---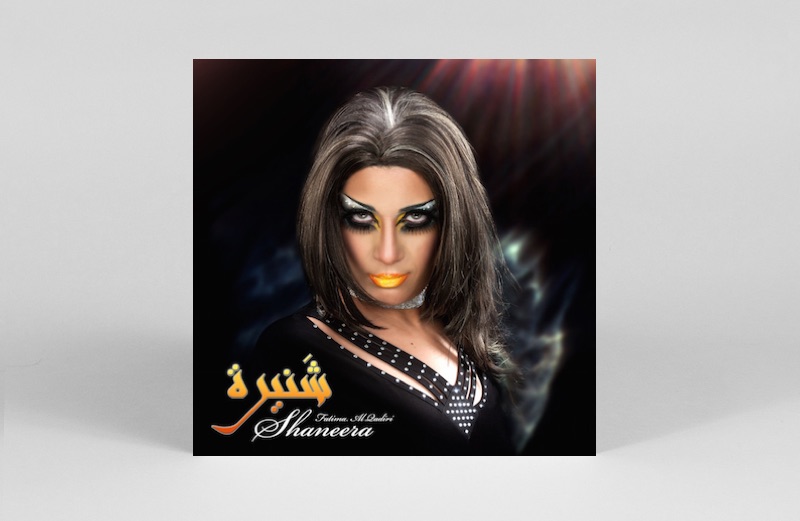 12. Fatima Al Quadiri
Shaneera
(Hyperdub)
Few EPs set out to challenge norms and hegemonies like Fatima Al Qadiri's Shaneera, which riffs on the English mispronunciation of the Arabic word for "outrageous, nefarious, hideous, major and foul." Reconstructing snippets of Grindr chats, online drag and femme comedy skits, and Iraqi proverbs into a hybrid vernacular built from Kuwaiti and Egyptian Arabic, Shaneera is an intoxicating listen – all menacing dubbed-out electronic arrangements – and a self-confessed "love letter to evil and benevolent queens around the world." – AS
---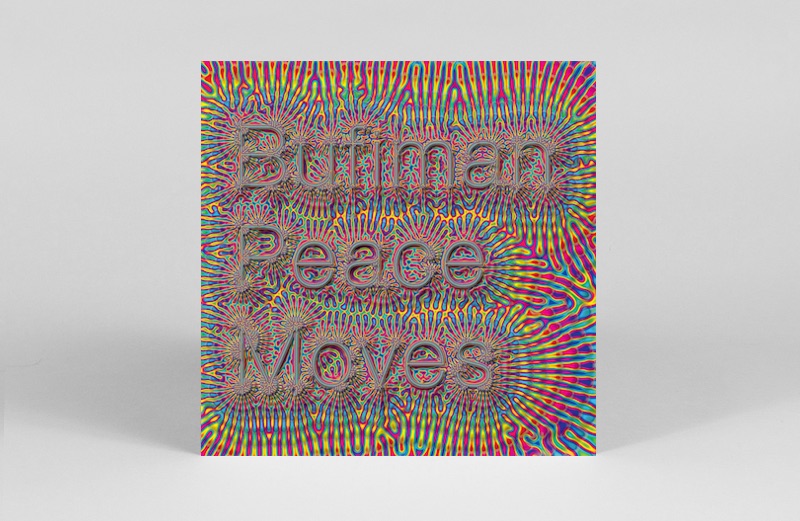 11. Bufiman
'Peace Moves'
(Dekmantel)
Dekmantel celebrated a decade as a champion of left-field, dance floor meditations by delivering its strongest year yet, hosting an annual sell-out festival in Holland, a smaller soiree in Croatia, and releasing some of the label's finest music along the way, including Dekmantel 10 Years 04 EP and Juju & Jordash's Sis-Boom-Bah LP. However, it was Bufiman aka Wolf Muhler's Peace Moves EP that best represented the weird af and wonderfully off-kilter sonics which have come to define the Dutch imprint. A seemingly bizarre combination of growling vocals and cranky, bent out of shape jack-in-the-box effects that sounds so wrong it's right. – GH
---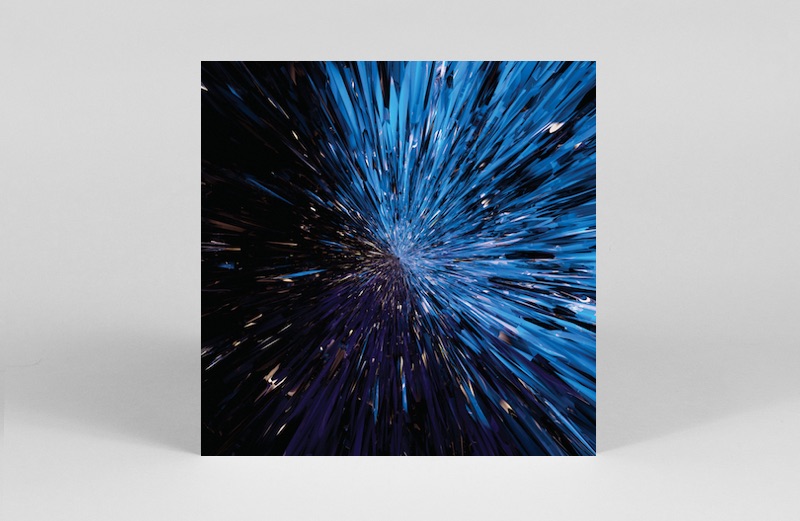 10. Moses Boyd
Absolute Zero
(The Vinyl Factory / Exodus)
Drummer and producer Moses Boyd exploded into the wider musical consciousness with 'Rye Lane Shuffle' in 2016, and this EP, co-released between VF and his own Exodus imprint, was his much-anticipated follow up. Ditching the horn stabs for shimmering krauty synths, Absolute Zero was born out of Boyd's solo live shows but has since been reintegrated into the Exodus band with which he has sold out the likes of Corsica Studios and Jazz Café this year. Underpinned by his live-wire drum sound, this EP swells with a restless ease, referencing influences as broad as grime, ambient and hip-hop, rooting this new jazz mode in an urban context. One of the year's breakthrough artists, expect to hear much more of Moses in the coming months. As objective as we can possibly be, the soft-touch laminate artwork by Optigram may also make this one of our favourite sleeves of the year. – AS
---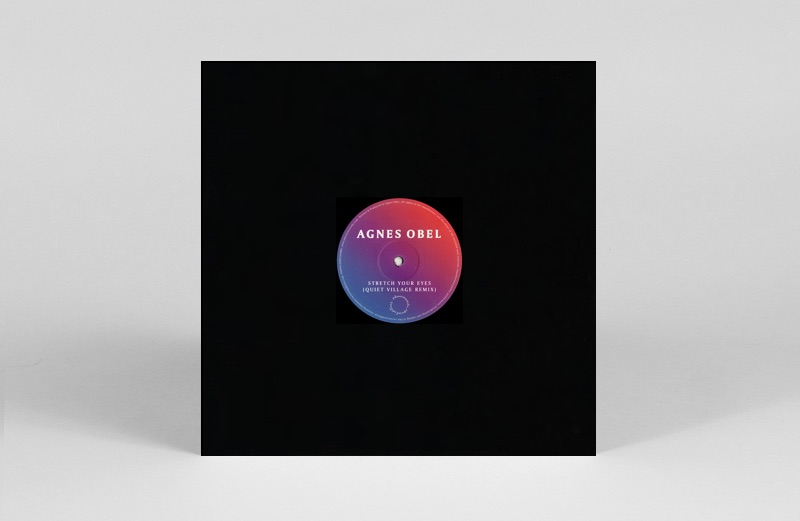 9. Agnes Obel
'Stretch Your Eyes (Quiet Village Remix)'
(Phonica Special Editions)
You don't need us to tell you how great it is to share a building with a record shop, let alone one as consistently on point as Phonica. So when manager Simon Rigg called us into his office one afternoon last summer with news of an extra special 12" on one of the shop's in-house imprints we knew it was going to be good. Here Quiet Village pull apart Danish singer Agnes Obel's 'Stretch Your Eyes' into a dark and dubby chorale, backed by an eerie a cappella imbued with the same haunting longevity of Massive Attack's 'Teardrops'. – AS
---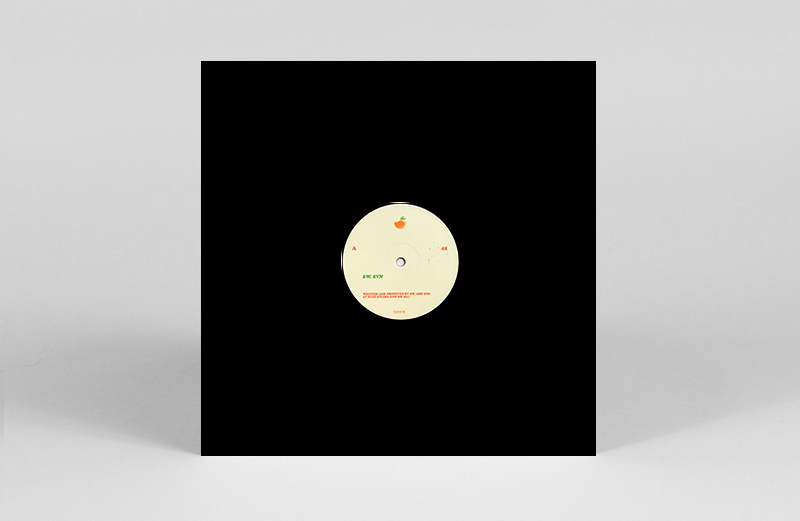 8. SW. / SVN
'Sued 18'
(SUED)
Who needs things like track names when the music can do the talking? Not SW. that's who. The producer follows up a close-to-perfect 2016 LP (appropriately called The Album) to team up with SUED co-founder SVN. SUED 18 kicks off with Pepe Bradock-esque house heaviness on the A-Side, plus a knockout, subdued techno ride on the reverse. – GH
---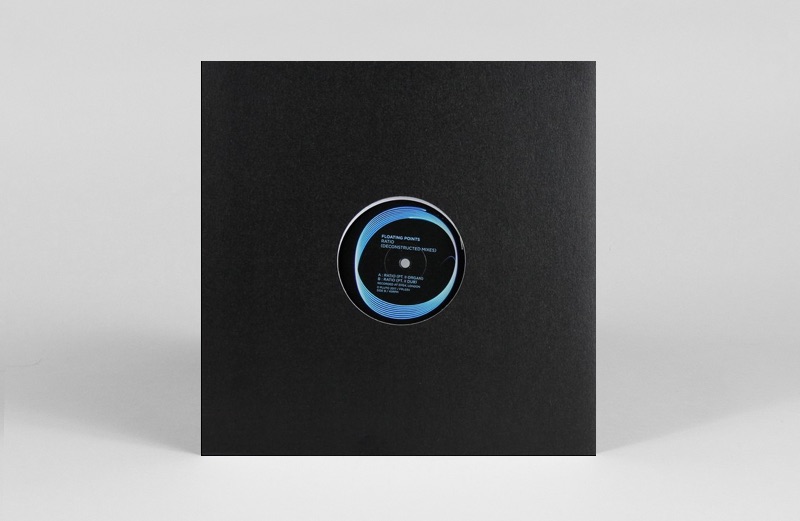 7. Floating Points
'Ratio (Deconstructed Mixes)'
(Pluto Records)
Though Floating Points debuted versions of the slow-rolling, emotional synth-filled 'Ratio' via live shows and DJ sets last year, it finally saw a long-awaited official release this October. Well worth the wait, 'Ratio' is a shimmering number that harkens back to Floating Points' supreme 'Myrtle Avenue' and 'ARP3' fare. And though it may seem like a mere sales gimmick to release the track in 'deconstructed' parts, as he did on the B-side, it's not. If you caught his live set this year, this seemingly fractured 12″ actually makes perfect sense because no live version of 'Ratio' was identical. An exciting hint that the best of his new material is yet come. – GH
---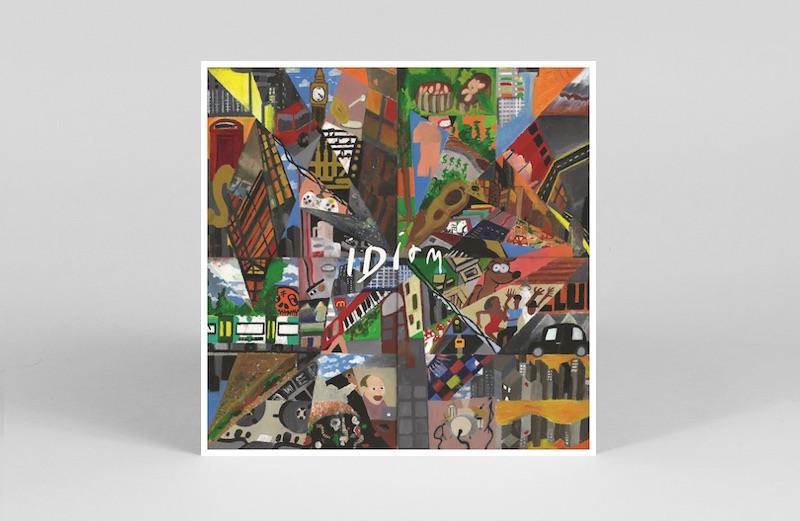 6. Joe Armon-Jones & Maxwell Owin
Idiom
(YAM Records)
A record that captures the jazz routes and roots coursing through London at the moment, tying together the convergent legacies of broken beat, house, 2-step and fusion that having been coalescing south of the river for some time. Aside from being assembled from a quintet of fiercely accomplished musicians (Armon-Jones & Owin are joined here by Nubya Garcia, Oscar Jerome and Jake Long), Idiom is a refreshingly playful record that never takes itself too seriously. With discrete improvisations woven into the fabric of each track, Idiom is greater than the sum of its parts, and a testament to the community that has helped elevate it. – AS
---
5. Nathan Fake
Providence Reworks – Part I
(Ninja Tune)
A primer on how a track, in this case Nathan Fake's 'DEGREELESSNESSS' from his Providence LP, can be turned into (two times the) greatness, thanks to formidable edits. A-Side sees Overmono assuming the rework duties to craft one of the anthems of 2017's festival season, teasing out the most euphoric moments of 'DEGREELESSNESS' across seven and half minutes. Meanwhile, a no less worthy of rotation revamp from Huerco S brings a psychedelic, Middle Eastern-hued séance to send you into a zen-filled trance. – GH
---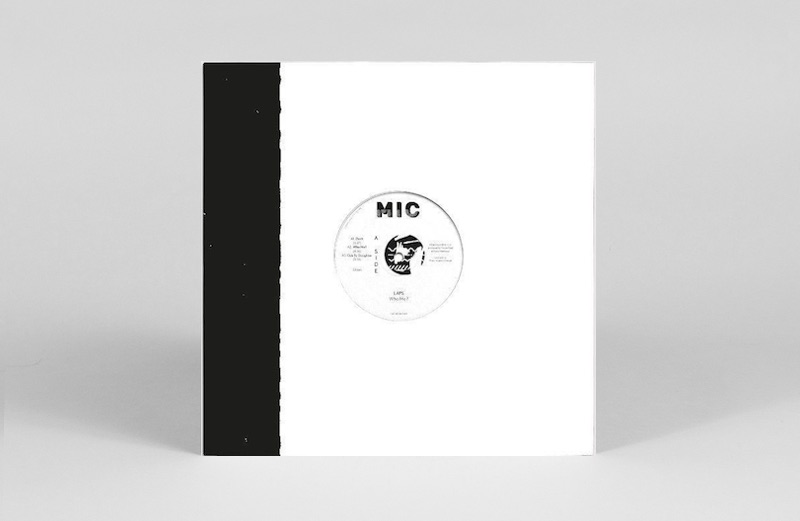 4. LAPS
Who Me?
(MIC)
LAPS are Ladies As Pimps, the Glasgow duo and Golden Teacher affiliates forging an industrial dancehall sound that's unlike anything else we heard this year. If there's one big hit here it would be title track 'Who Me?', which finds a sweet spot between the sensual, the confrontational and the surreal we had no idea existed. It's a trick 'Edges' manages too, before rounding off the EP with the fragmented "pyjama house" of 'Lady Bug'. A charismatic record that pulls no punches, and a fine first foray into new music for 2017 label newcomer MIC. – AS
---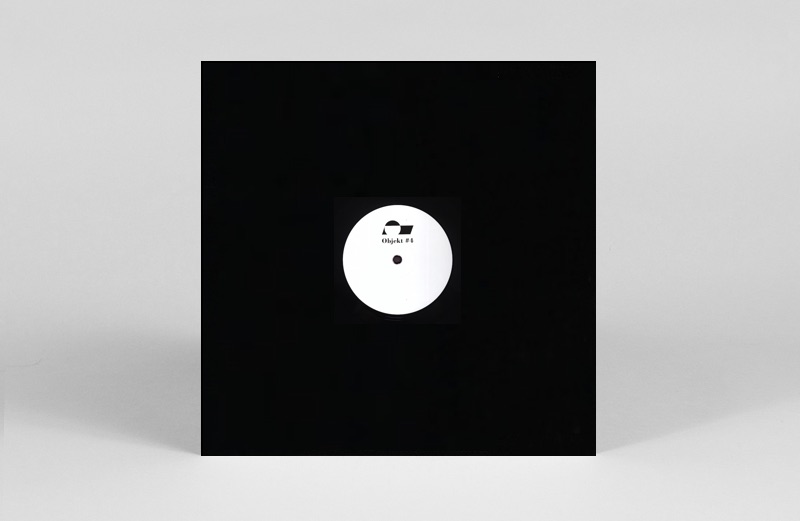 3. Objekt
Objekt #4
(Objekt)
If in January someone had told us one of the biggest tracks of the year would be a slowed-down two-step garage beat-meets-techno superjam, we would have been rather confused about what the year held in store. But so it was. TJ Hertz's first release since 2014, a 12" on the club-focused white label series under his Objekt alias, stormed dance floors far and wide thanks to its unexpected B-Side. 'Theme From Q' is the kind of track that works in sets of all shapes, speeds and sizes, because it's just that great. – GH
---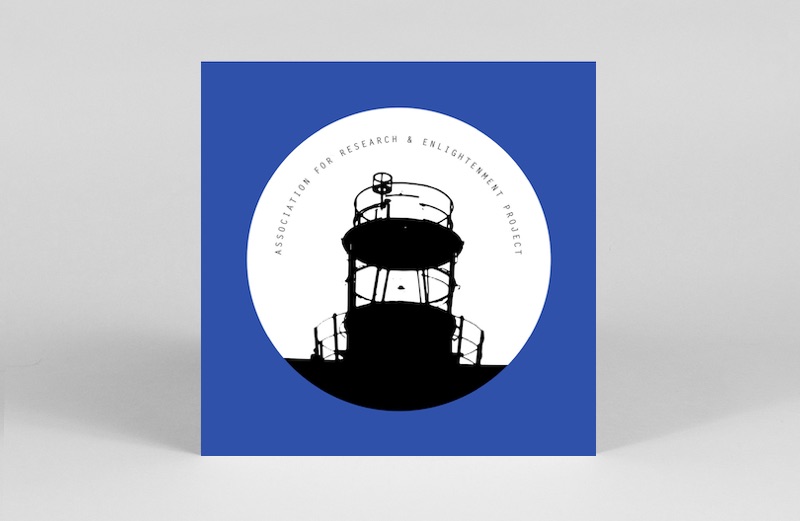 2. Hieroglyphic Being, Sarathy Korwar & Shabaka Hutchings
A.R.E. Project EP
(Technicolour)
Arguably one of the UK's most prolific and inspiringly creative musicians, Shabaka Hutchings leant his saxophone touch to a number of contenders for our favourite releases of the year, including the Comet Is Coming's psychedelic jazz 12" Death To The Planet 12". That said, A.R.E. Project, a unique and forward-thinking, improvised collaboration between Hutchings, Hieroglyphic Being and Sarathy Korwar was the obvious choice. Captured during a completely live, two hour performance aboard a studio moored inside a ship along the Thames, the EP sees cosmic sax merging with Indonesian folk music and space-age electronics for a truly one-of-a-kind result. – GH
---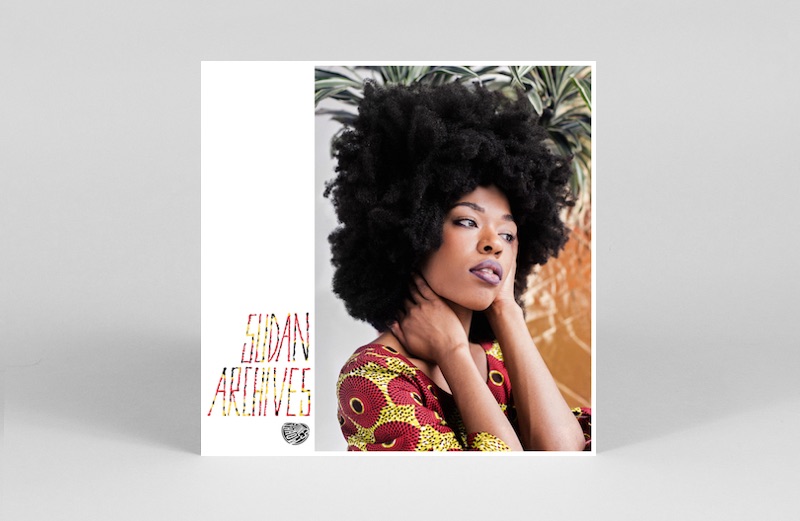 1. Sudan Archives
Sudan Archives
(Stones Throw)
One of this year's most enchanting debuts came from violinist, producer and vocalist Sudan Archives, whose self-titled EP on Stones Throw takes the award for our favourite 12" of 2017. Channelling the bedroom RnB production that sustained her early forays into music into an outward-looking hybrid sound, Archives draws as much on North African melodies and instrumentation as Stones Throw's storied left-field hip-hop tradition.
A self-taught violinist, she weaves finger picking rhythms into the fabric of her productions, and uses its sawing melancholy to lend a gorgeous nostalgia to each song. And while 'Come Meh Way' might be the track you'll have heard most, 'Oatmeal' and 'Goldencity' exude the same singular clarity, marking out a route between the percussive, earthy RnB of opening track 'Paid' and the syncopated folk musings of final track 'Wake up'. A modest record, both utterly new yet uncannily familiar, we revisited this EP time and again this year, and can't wait to hear what comes next. – AS
---
Illustration by Patch D Keyes.