Published on
December 26, 2018
Category
Features
Inside the record collections of our favourite DJs, producers and musicians.
Crate Diggers is our monthly series taking you inside the collections of some of our favourite artists.
Using their records as a starting point, these in-depth interviews hope to tell a more intimate story of their lives in music, from childhood experiences to formative records and recent discoveries.
From New York, London and Berlin, we spent the year tracking down these global collections and sharing a little of the magic held within.
Scroll down to re-cap or discover interviews you may have missed over the course of the year.
---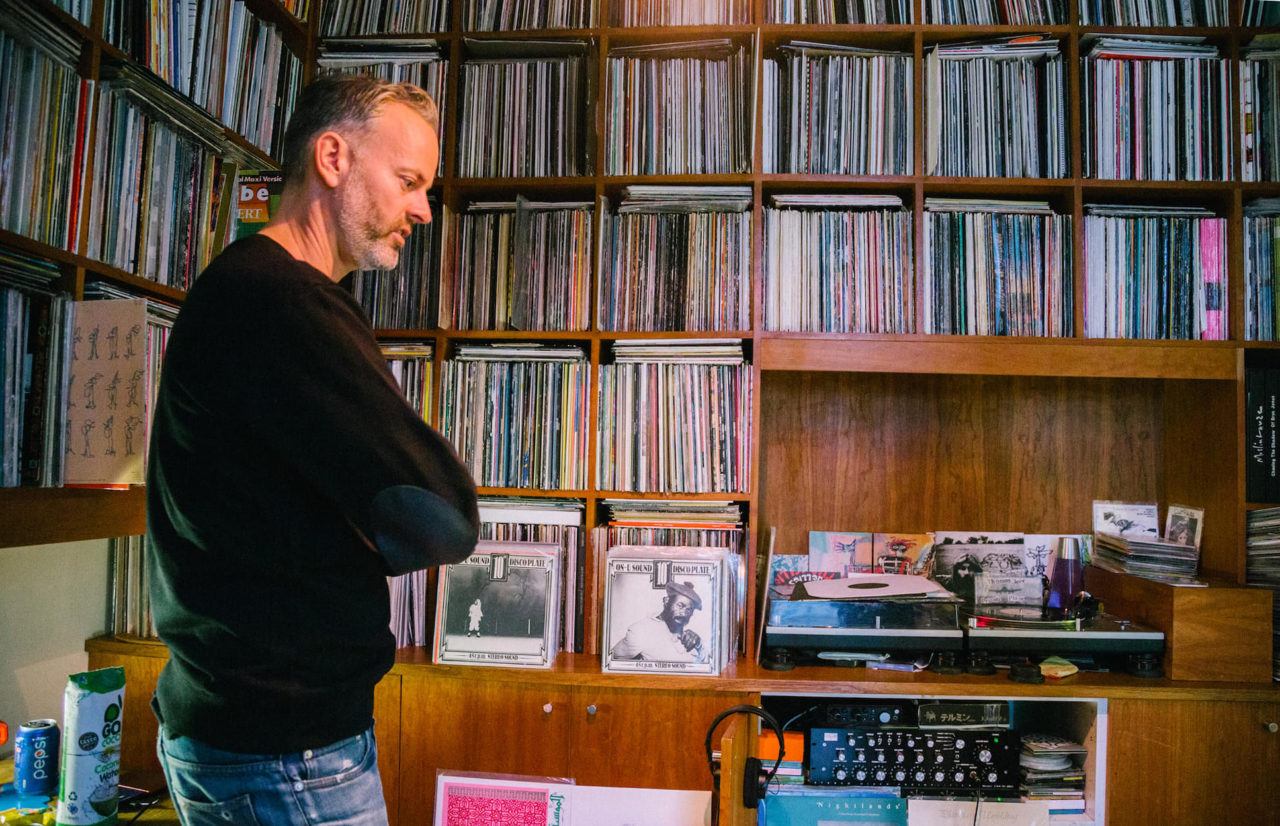 Stuart Leath
Stuart Leath – Chuggy to his friends – is rightly known as one of the most-prolific one-man operations in underground music. Celebrating just five years in the business in 2017, he's on the verge of another bumper year, with twenty records already lined-up and ready to hit the shelves in 2018.
A fiend for rare post-punk, disco, house (and more), who cut his teeth raving in the late '80s and early '90s, Leath talks of himself as something of an elder when it comes to the reissues game, from digging in obscure locations, basements and via record dealers, to being an early adopter of the Internet and all its record buying possibilities.
But while contemporaries now mine YouTube algorithms for the next Midori Takada, Chuggy just keeps on doing his own thing in the background, living up to a nickname he received at those free party sound systems for his motorik stamina on the dance floor.
With a beautiful room stacked floor to ceiling (and cupboards deep) dedicated to records, he invited us into his London home for an insight into one of the most eclectic collections in the capital.
Read it here.
---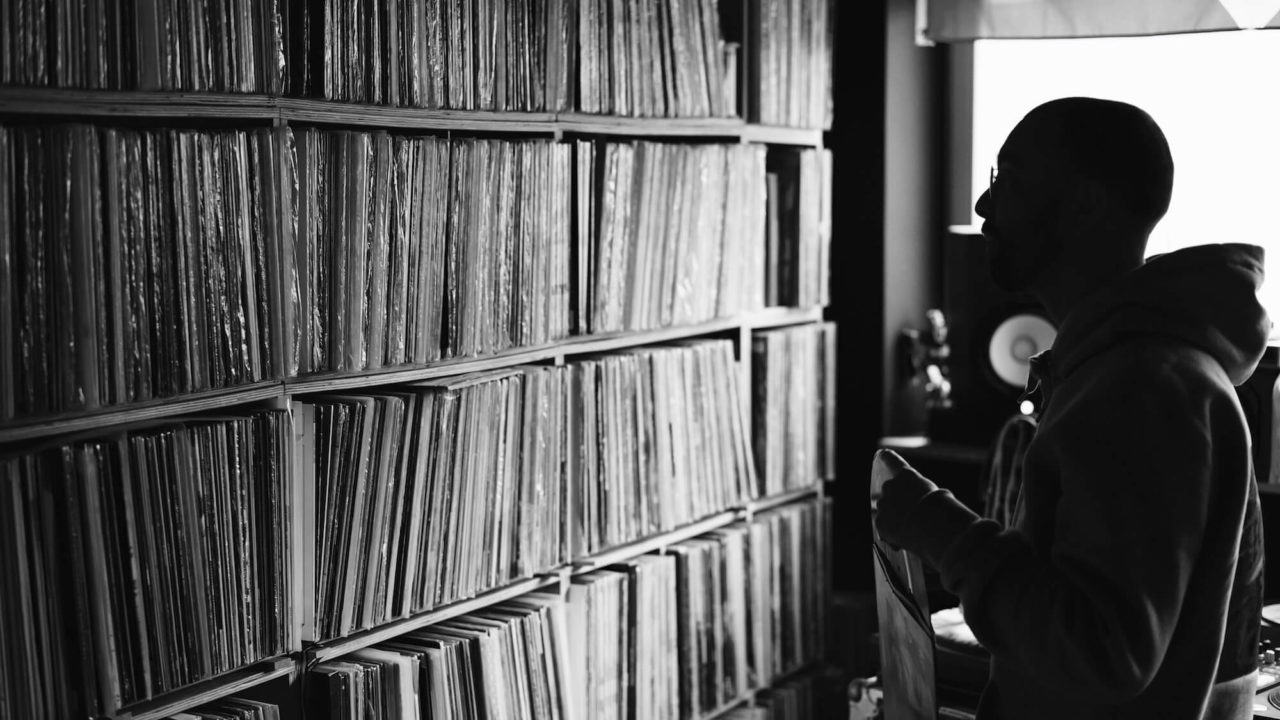 Lefto
There are very few DJs or producers who can make the jump from being part of a scene, to being custodians of new music for an entire generation. And even fewer who can do so at the forward-thinking end of the spectrum for almost two decades.
Like his mentor and close friend Gilles Peterson, Lefto has become an internationally respected curator, holding down a show on Studio Brussel (Belgium's BBC equivalent) since the late '90s, opening musical minds and blooding generations of young artists in the process.
He's worked in Belgium's most important record shop Music Mania, A&R'ed B9000 Records to the point where he was practically one of the Oxnard gang, shared his record bag and MPC with J Dilla, and has amassed a peerless collection of records in the process.
Most importantly though, and despite his international acclaim, Lefto has always sought to amplify the innovative, often overlooked music coming out of Belgium, a country for which he has become something of an ambassador.
Read it here.
---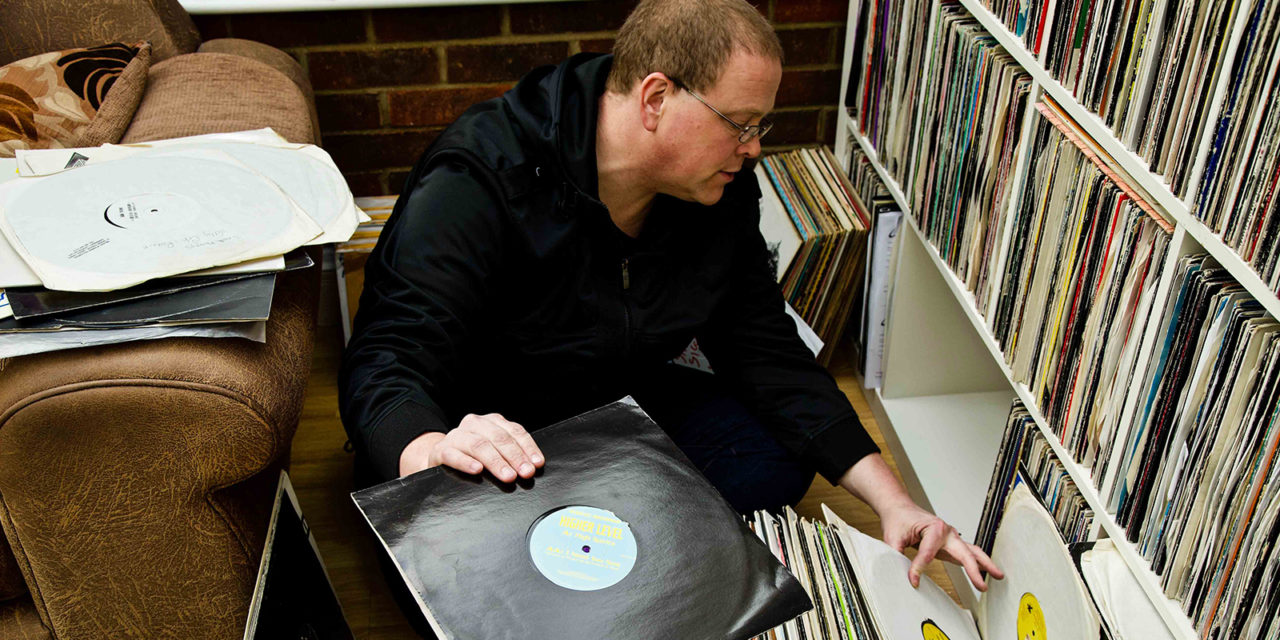 Billy Daniel Bunter
Since landing himself a job working in a record shop as a teenager, Daniel Light has "never had to get a proper job."
It was 1989 when he started stacking the racks at East London's since-shuttered Paul For Music, and the UK's hardcore scene – formed from a melting pot of techno, acid house, breakbeat and rave music – was becoming a staple of underground warehouse parties.
That record shop job landed Daniel his first gig at the legendary Labyrinth club in Dalston, after promoter Joe Wieczorek came in the shop and liked what he heard Daniel playing.
Since then he's been shaping – and preserving – the history of hardcore, rave, and jungle music in the UK, under the alias 'Billy Daniel Bunter' (because he's a dead ringer for the kid's comic book character of the same name).
Whether it's putting on parties, running record labels like Honey Pot Recordings, Great British Techno and Music Mondays, organising UK hardcore holidays in Corfu, recording a raft of mixes for Ministry of Sound, DJing on pirate stations like Eruption and Kool FM, or publishing books and memoirs about the scene, Daniel has devoted the last 27 years of his life to hardcore.
This dedication is summed up neatly in a note he wrote to himself in January of this year. It now sits, half-hidden underneath a mini calendar on top of his left monitor on his desk, and reads: "I will be worth £1M by the time I'm 50 years old. I will do it by providing music and history I love to people who love it also."
After spending the afternoon digging through his collection, which numbers somewhere between 15,000 and 20,000 records, it's fairly clear that he's more interested in the music, history and love than he is the money.
Read it here.
---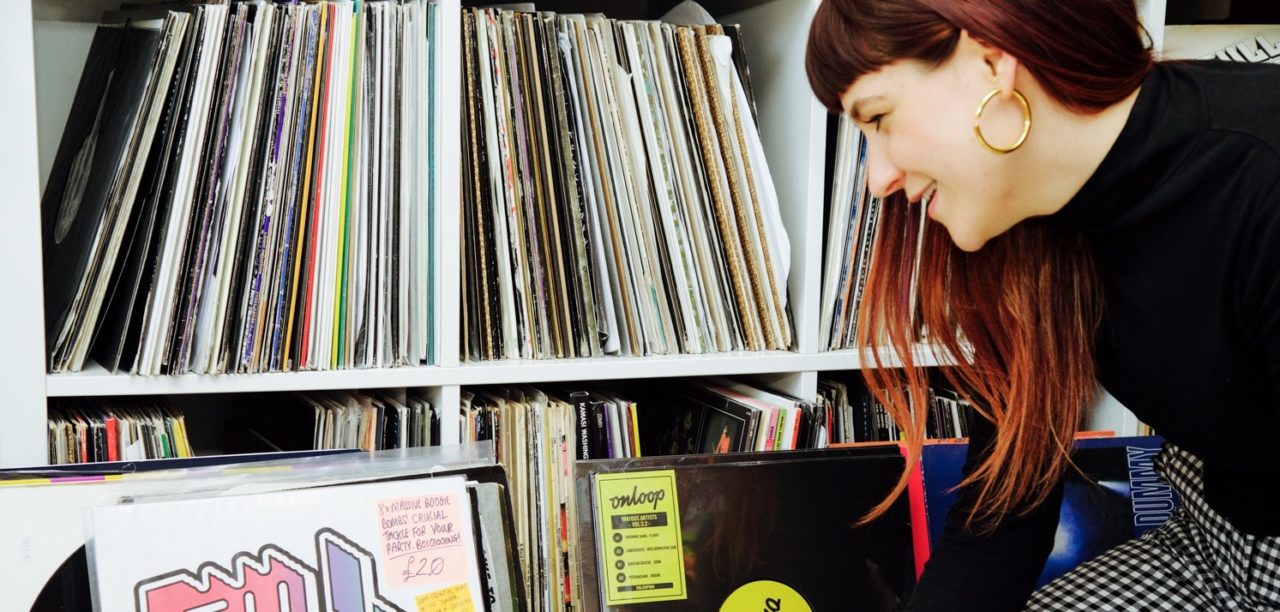 Moxie
Growing up in North London, music has been a driving force in Alice 'Moxie' Moxom's life since she was a teenager.
Influenced by soul, hip-hop and garage, she learned how to DJ during an after school workshop at 14 and started frequenting local record shops in Soho, many of which she still visits to this day.
Moxie's hustle is perhaps only matched by her passion for inclusivity amongst peers and newcomers alike. This is a feeling that is echoed in the people she surrounds herself with.
Immersing herself in the city's music scene, she's gone on to work in virtually every part of the industry.
As Moxie celebrated 7 years hosting shows on NTS radio, we caught up with her at home in the capital to find out more.
Read it here.
---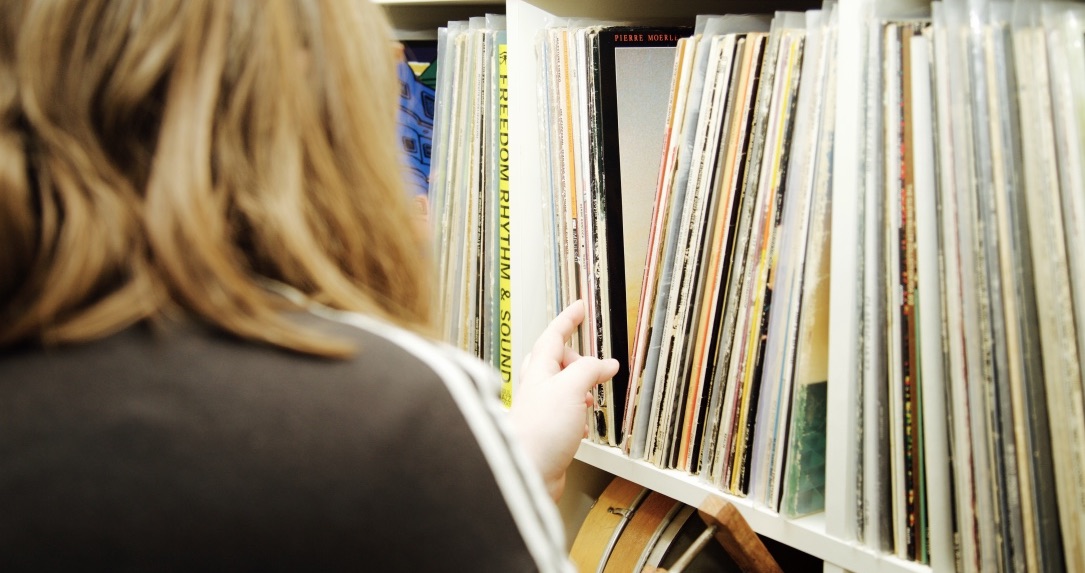 Emma-Jean Thackray
"I like music that makes me think and I like music that makes me dance."
It's this duality which ties everything together for classically trained, jazz multi-instrumentalist and Madlib-inspired producer Emma-Jean Thackray, as she flicks through a record collection that spans generic and geographical borders with enthusiastic abandon.
Such is the omnivorous nature of Thackray's taste, don't be surprised to find Merzbow cuddling up to Glenn Miller, Fela Kuti sharing digs with Cheech and Chong, and forgotten '70s TV soundtracks alongside Art Ensemble of Chicago in a collection which lines the back wall of her home studio in South East London.
In fact, anyone who's seen Thackray's live show will sense that her love for obscure TV snippets, and cut and paste samples (from peep Show no less), reflects an irreverent but not insensitive appreciation of the jazz tradition. An on her new EP Ley Lines, Thackray is most definitely here to make you think – try 'Make Do' and its moving new video – and dance – as on the afro-beat groove of the title track.
Growing up in Yorkshire, it's no surprise Thackray has brass in her blood. On top of the trumpet, which remains her main instrument, she has taught herself countless others, many of which appear on the EP, recorded entirely by Thackray in the room where her record collection is now housed.
With the EP out now, we visited Thackray to discover a little bit more about where her musical inspirations lie, what records have helped guide her, and how you can rave to both acid house and Sibelius in the same night.
Read it here.
---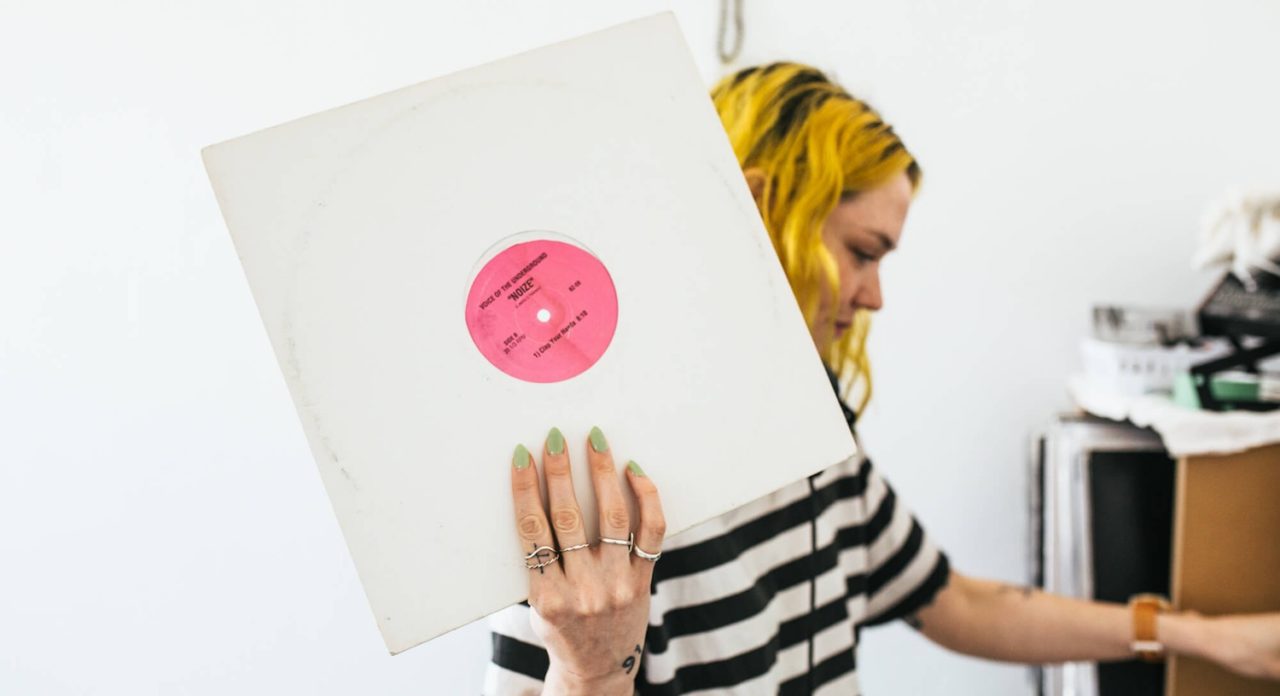 Umfang
There are no conventional routes into music. Moving from Brian Eno cassettes to breakneck '90s techno via the Spice Girls on a journey that still feels nascent, Emma Olson aka Umfang is a testament to that ('umfang' translates simultaneously as 'scope', 'capacity' and 'volume' in German).
As a DJ, her trajectory from playing 'bro-bars' to Berghain was rapid. As a producer, she's moved from cassette-only releases on 1080p and Videogammusic to full-length album Symbolic Use of Light on Ninja Tune sub-label Technicolour last summer.
As well as pursuing her own path, Umfang has made arguably her biggest impact as co-founder of collective and booking agency Discwoman, which champions female and non-binary artists in dance music. Four years on, and Umfang's glad to see the initiative of the NYC collective reflected in a growing global community.
Appearing at Dimensions Festival later this summer, we caught up with Umfang at home to find out how she got here.
Read it here.
---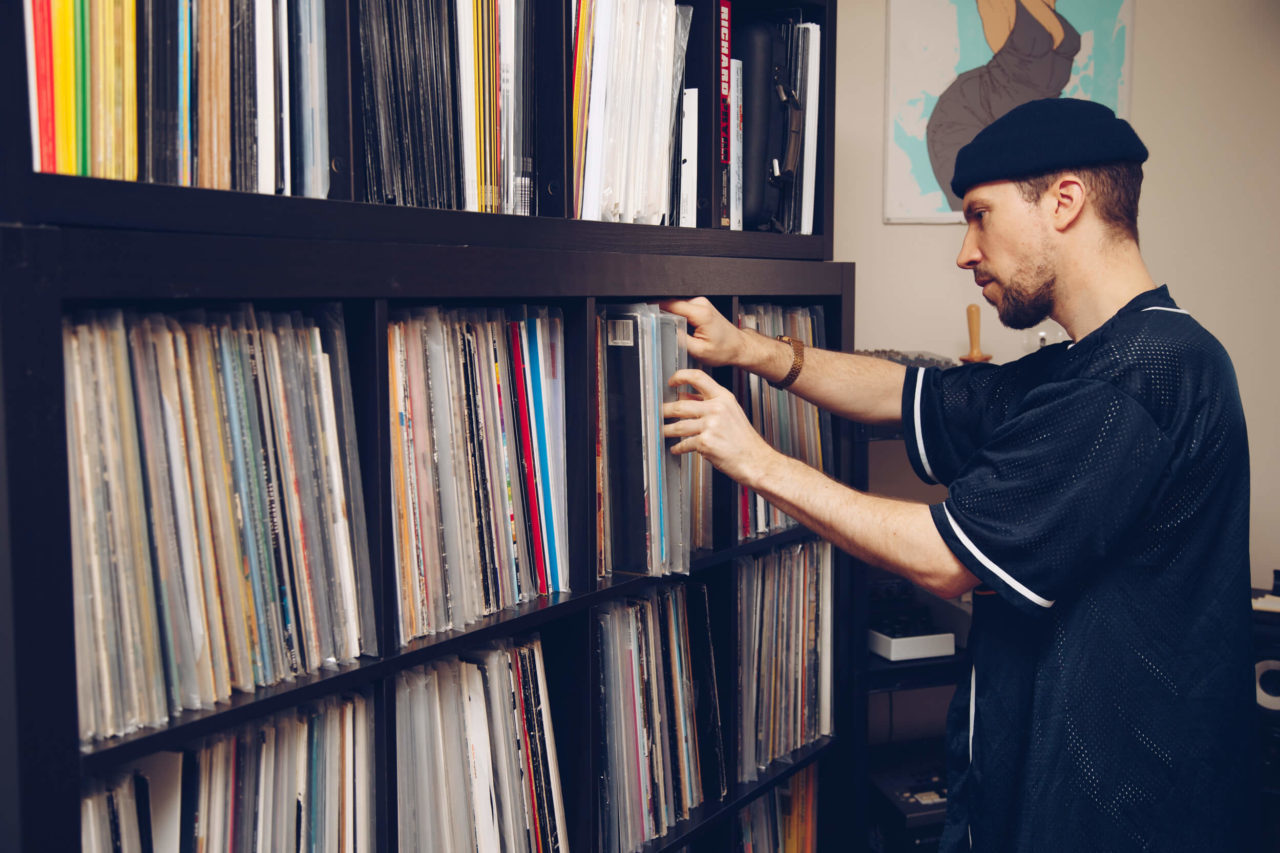 Alexander Nut
Alexander Rogers aka Alex Nut is just thirty seven years old, but he carries himself like an elder. Twenty years is a long time in dance music and much has changed since he wrapped his records in a curtain to transport them to his first gig in a Wolverhampton pub.
Enticed to DJ by New York's classic hip-hop figureheads, intoxicated by grime's pirate radio culture, obsessed with Ghanaian highlife and schooled on the soul of Stevie Wonder and Evelyn Champagne King, Rogers' journey through music is as wide-ranging as his sets, which can jump from South African bubblegum to garage in just a few tracks. As long as it feels right, anything goes.
An outspoken advocate for community driven club culture, where passion and love for music trumps the showy world of the Discogs "selector", Rogers is as dedicated a member of the UK music scene as you're likely to find, and while Eglo Records – the label he started with Floating Points back in 2009 – goes from strength to strength, it's DJing which still keeps him fresh: "It's like meditation, and is definitely one of the things I enjoy most on this Earth."
Ahead of his performance at Dimensions Festival next month, Rogers invited us over to show off his P-Funk tattoo, make the case for Curtis Mayfield and re-trace the steps that have taken him from being a pot washer in Wolves to working with idols like Steve Spacek.
Read it here.
---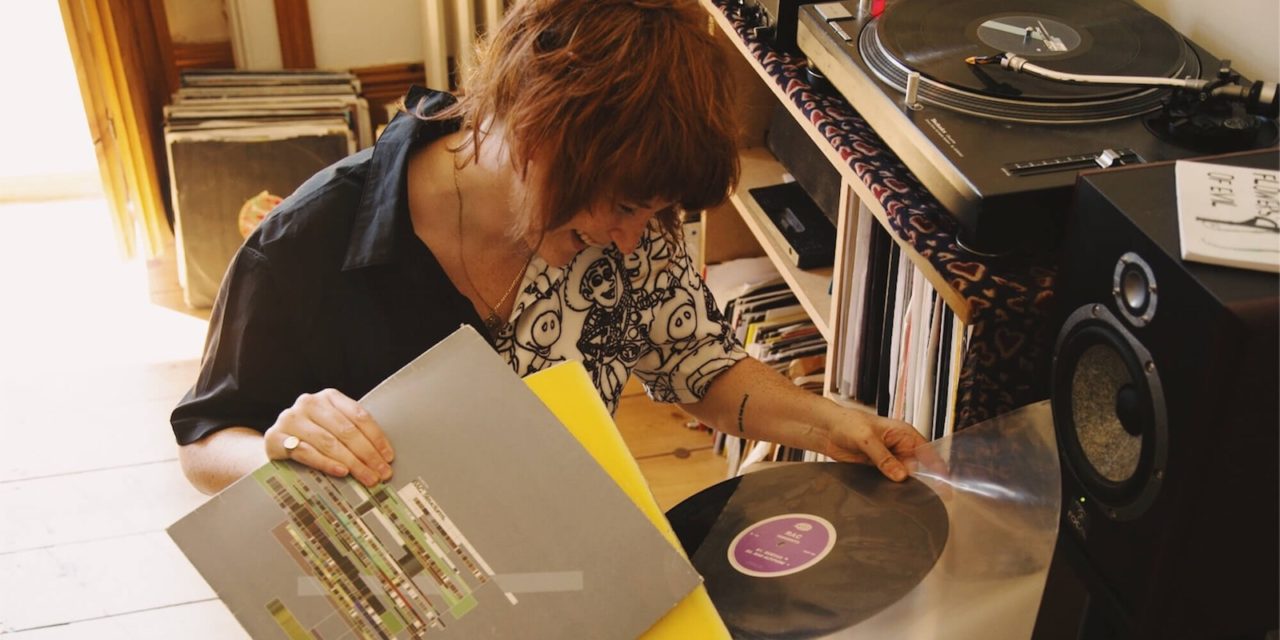 Saoirse
As a 14-year-old growing up in Dublin, Saoirse's first steps into DJing benefited from a relaxed and resourceful attitude towards soft drugs. At the time, a friend of Saoirse's was willing to part with his pair of Technics decks and mixer in exchange for a hefty quantity of hash. He, also a teenager, didn't have the necessary connections.
In what basically represented a half-price saving on the decks, the fateful transaction laid the foundations for a career in music that has seen Saoirse establish herself as a formidable and versatile DJ. Brought up on free parties, often co-organised by her mum, and a household where Tricky and Nick Cave were often on rotation, she became enamoured with hard house and trance early on, embraced during nights spent in fields, drinking beer, or listening to pirate radio broadcasts with her friends. She later oversaw the hard dance and hardtechno sections of Abbey Discs, then Dublin's premiere record shop for club music.
Saoirse spent several seasons living in Ibiza as a teenager, spurred on by an eye-opening trip she made to see DJs like Sasha, John Digweed and Ricardo Villalobos. A move to London followed, the city that's still her base now and where she was first introduced to its treasure troves of garage, jungle and dubstep. Ahead of her performance at Dimensions Festival, we visited her at home in East London, as Saoirse picked out some memorable records from her collection, connecting them with the many formative experiences she's had with dance music so far.
Read it here.
---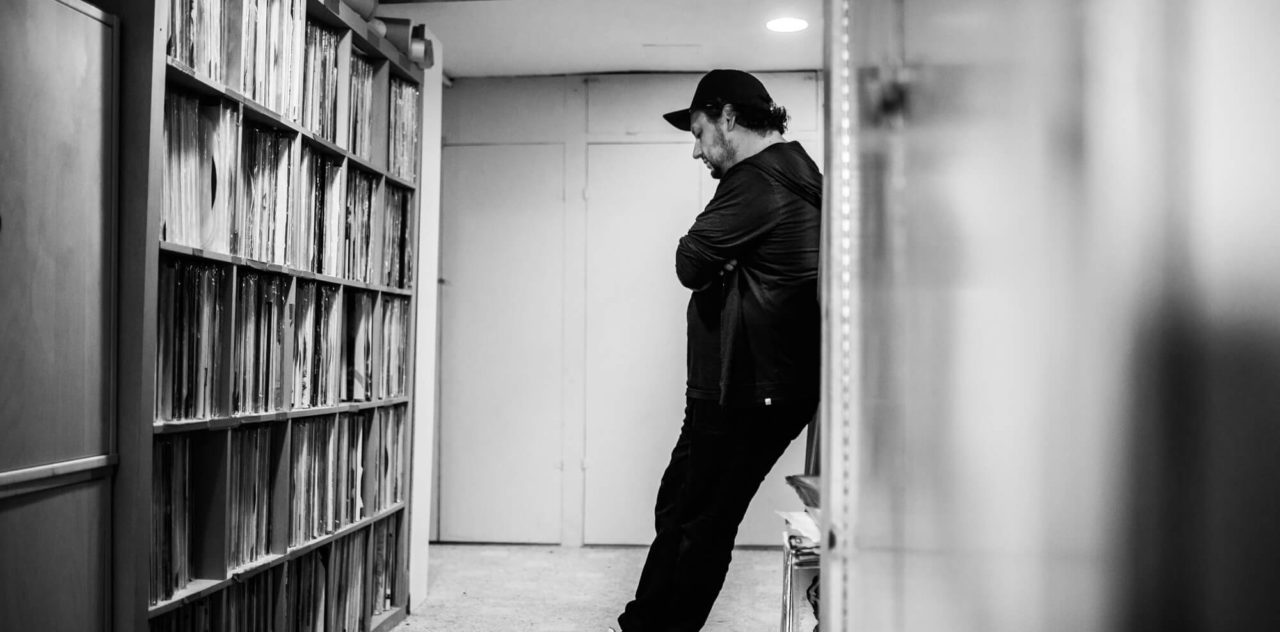 Mike Simonetti
Mike Simonetti likes to poke fun at Maplewood, New Jersey, the quaint, green town where he's lived for over ten years. "They call it Brooklyn West" he tells me, as we drive to get pizza after our meeting. We spent a good chunk of the day going through his eclectic past and weaving stories from his record collection, but had barely scratched the surface.
The basement where the collection lives has reached maximum capacity, even after a purge of almost all of his dance records.
From running DIY operation Troubleman Unlimited out of his mum's house, to helming Italians Do It Better, Mike was eager to show us his most precious pieces – music that can be traced to different periods of his life.
The mint condition collection of Misfits LPs, or the 7″ closet of punk holy grails, organised by country and immaculately preserve – think of a triple-digit Discogs record, and he's had it for twenty years. "These are the 'in case of fire' boxes," he half jokes. Bad Brains test pressings, Minor Threat limited edition singles — he's got them all.
As a collector, Mike has an interesting take on owning records. "It's just a piece of plastic," he quips, as he pulls out a few Arthur Russell white labels he bought off Tony Humphries, or a signed and drawn-on copy of Sun Ra's Space Probe. He may say they're "just plastic", but every record that survived the purge says something about Mike Simonetti.
With new collection Solipsism (Collected Works 2006-2013) gathering unreleased recordings from his Italians Do It Better days out this month on 2MR, Simonetti is drawing a line under the painful split and legal wrangling that marred the end of his time with the label.
But in order to get to the end of his story, we need to start from the beginning.
Read it here.
---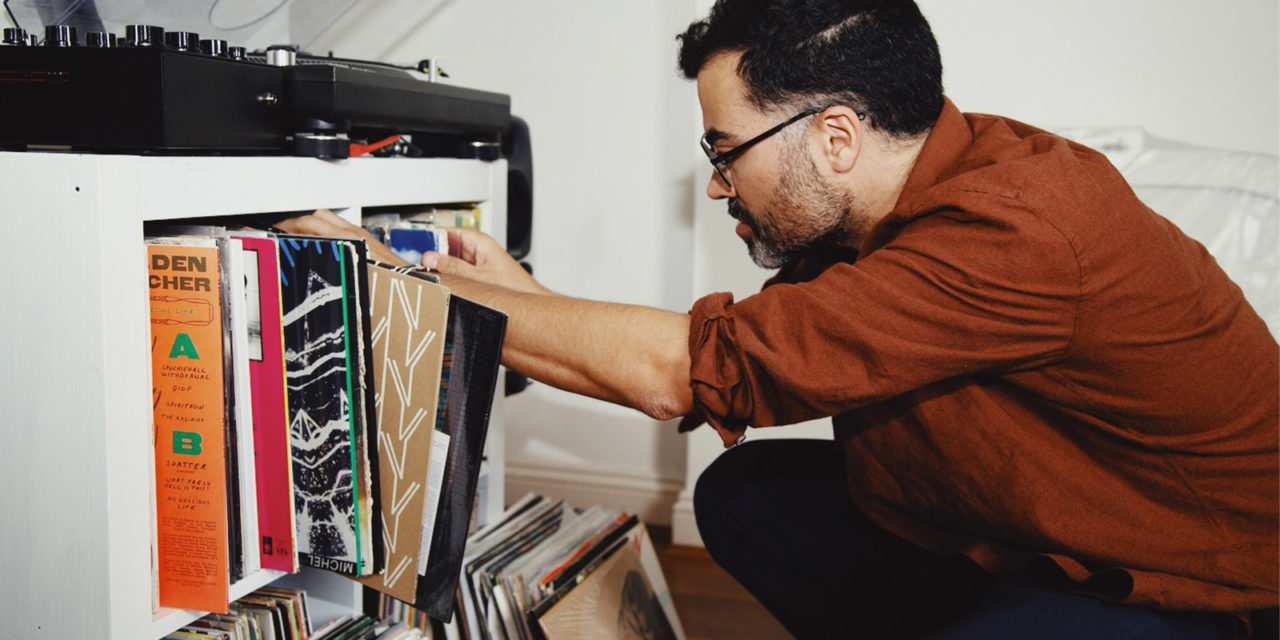 Auntie Flo
Some would say Red Snapper, Mogwai and Jeff Mills are quite eclectic tastes by the age of fourteen. Brian d'Souza aka Auntie Flo's DJ sets and productions have always been a conscious strive to try and present something new, and this has stemmed from a desire, from a young age, to relate with current musical culture. Connecting the dots with the music that has come before truly allowed d'Souza to find his own sound which his night and label Highlife are testaments to.
Ahead of the release of his third full length album Radio Highlife on Brownswood, and an in-store at Phonica Records this Wednesday 24th October – live streamed on The Vinyl Factory Facebook from 8pm GMT, d'Souza invited us round for tea and a look back over his musical journey from informative 24hr Youtube Glasgow afterparties, to a recent rediscovery of his love for vinyl.
Read it here.
---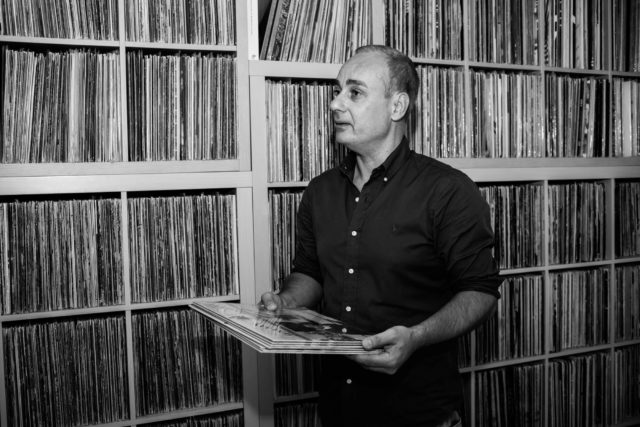 Red Greg
Darren Griffiths aka Red Greg lives in a small flat in Ilford with his partner and their Jack Russell, Arthur. For a DJ whose collection precedes him, the space is tidy, and besides an Expedit's worth of records in the living room, you'd be forgiven for wondering what the fuss was all about. It's here that we conducted the interview, as Griffiths tells of his teenage years at Funkadelic's sound system blues parties in Canning Town, buying records from mail order pamphlets, and negotiating the cultural shift as 2-step parties were infiltrated by acid house in the early '90s.
It's not until the end of the interview that Griffiths suggests we see his albums collection in the bedroom, where records are perfectly stacked, floor-to-ceiling, covering its entire back wall. In the small corridor, he opens cupboards to either side, which are bursting with records. Every nook of this humble space is utilised. He assures us that most of his pop, RnB and house records are still at his mum's.
Read it here.