Published on
April 2, 2019
Category
Elevation
A pioneer of electronic music, Suzanne Ciani has made the Buchla her own.
"Here I am, forty years later, playing the Buchla again. It's like riding a bicycle for me," Suzanne Ciani muses, standing in the pulpit of a 15th century church in the Swiss mountain village of Lauenen. Her Buchla 200e synthesiser is set up to address a small congregation as part of Elevation 1049 festival, and there's a sense of her work coming full circle.
As a classically trained musician, Ciani is no stranger to sacred music, but it was in the visionary work of instrument builder Don Buchla that she found the true object of her devotion. After graduating with a master's degree in composition at University of California, Berkeley, she joined Buchla to work on his nascent machines in both a practical and an artistic capacity. As she told the NY Times in 1974, Ciani "sat and soldered joints and drilled holes for three dollars an hour," saving enough money to purchase her own.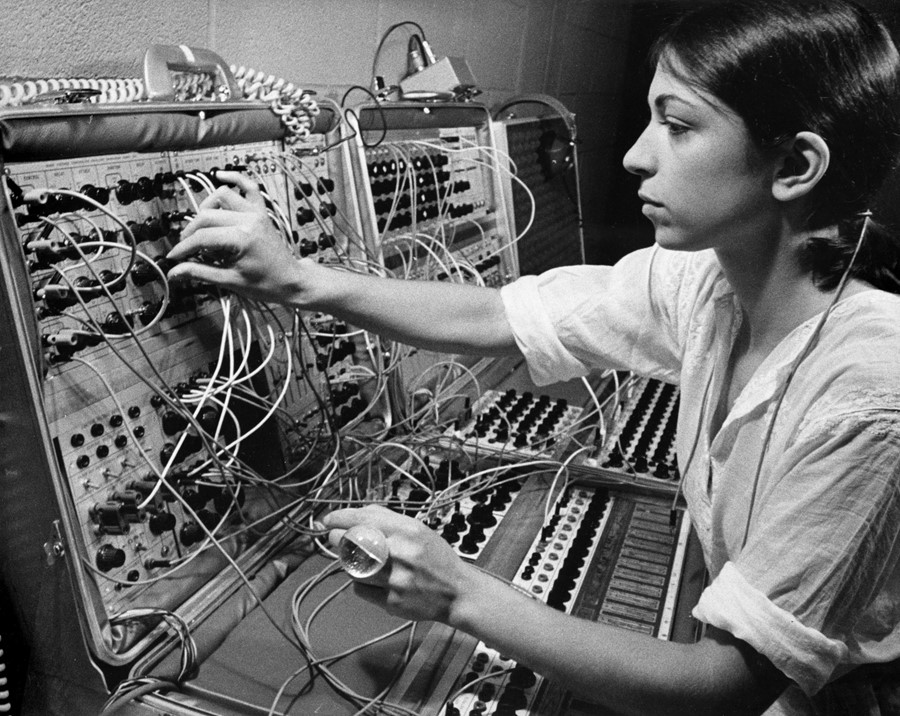 The instrument quickly became both her professional vocation and a private passion. Touring and composing with her Buchla 200 at all times, Ciani developed a bond with the synthesiser that transcends musical practice, describing it instead as "a relationship. It's deep, it's organic, it has a brain."
Now, Ciani is playing the Buchla again, recognised as a pioneer of electronic music and collaborating with contemporary practitioners like Kaityln Aurelia Smith in bringing the qualities of the instrument to a new audience.
At Elevation 1049, Ciani performed her 'Improvisation On Five Sequences' live, taking advantage of the Buchla's innate immediacy to craft a composition resonant with the snow-covered mountain environment outside.
We spoke to Ciani about her relationship with the instrument, what differentiates her hybrid Buchla 200e from the original '70s machine and how she uses it in an improvisatory context.
You can watch the short film above and see Ciani's performance in full below.