Published on
December 8, 2017
Category
Features
For the record collector in your life.
Maintaining a healthy bookshelf is as important as keeping your records in good order, and 2017 has been a particularly fruitful year for new and updated publications dealing directly with the science, art and culture of recorded sound.
From coffee table tomes exploring the history of hi-fi, to hip-hop photo books, post-punk memoirs and collections of iconic cover artwork, we've collected the best that this year had to offer, for your own wish lists or to satisfy someone else's.
As with our favourite albums of 2017, rather than link to Amazon, we have tried to find independent booksellers or go directly to the publisher for each book, where possible. And if you're still after more intellectual inspiration why not check out our more general list of the best books for record collectors here.
---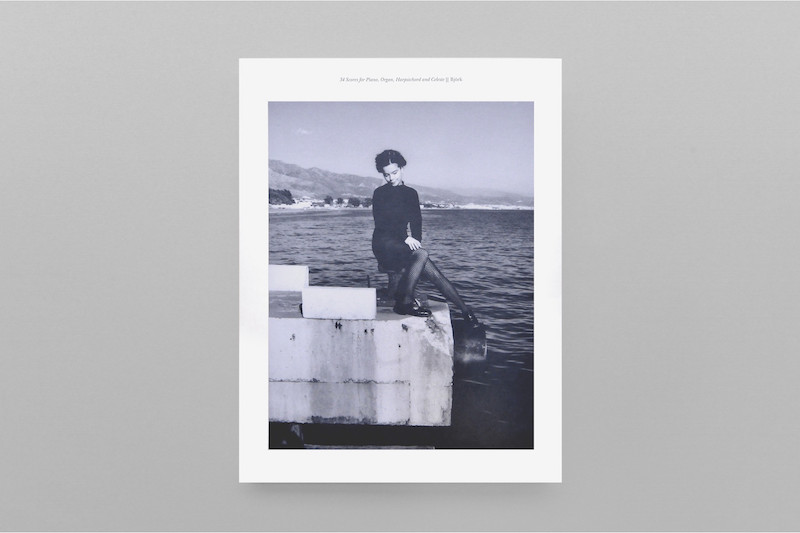 34 Scores for Piano, Organ, Harpsichord and Celeste
Björk
(Wise Publications)
Probably the only contemporary artist out there who has written enough music for harpsichord to warrant its own book of scores, Björk's new sheet music collection is both a brilliant insight into the musical make-up of her most iconic recordings, and, of course, so much more than just a series of play-along scores. "I wanted to question how I felt about musical documentation, when CDs were slowly becoming obsolete," she says. "I was curious about the difference of midi (digital notation) and classical notation and enthusiastic in blurring the lines and at which occasions and how one would share music in these new times. What is the difference of karaoke and the lyrical recitals of the 19th century? Can one meet at bonfires and sing techno songs? (well icelanders do obvs)." Now where did I leave that damn celeste?
---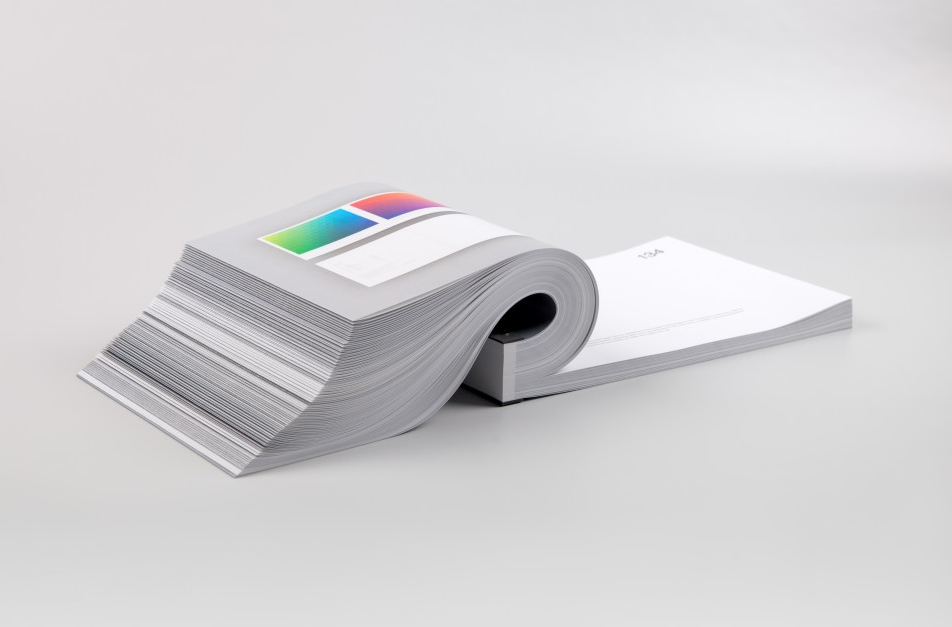 source book 1
raster-noton
(raster-noton)
raster-noton, the German label home to some of the most innovative electronic records and audio-visual projects of the past two decades, celebrated its 20-year milestone with a new book and compilation in early 2017. Titled source book 1, the 400-page hardback book tells the label's story with an extensive catalogue of every release and series put out between 1996 and 2016. Produced in a limited run of 1000 copies, you might have to hunt around a bit for a one, but when you do find it, you'll discover that the book has a modular design allowing pages to be exchanged or added so that you can update the contents in the future. You didn't think raster-noton would just publish a normal book, did you?
---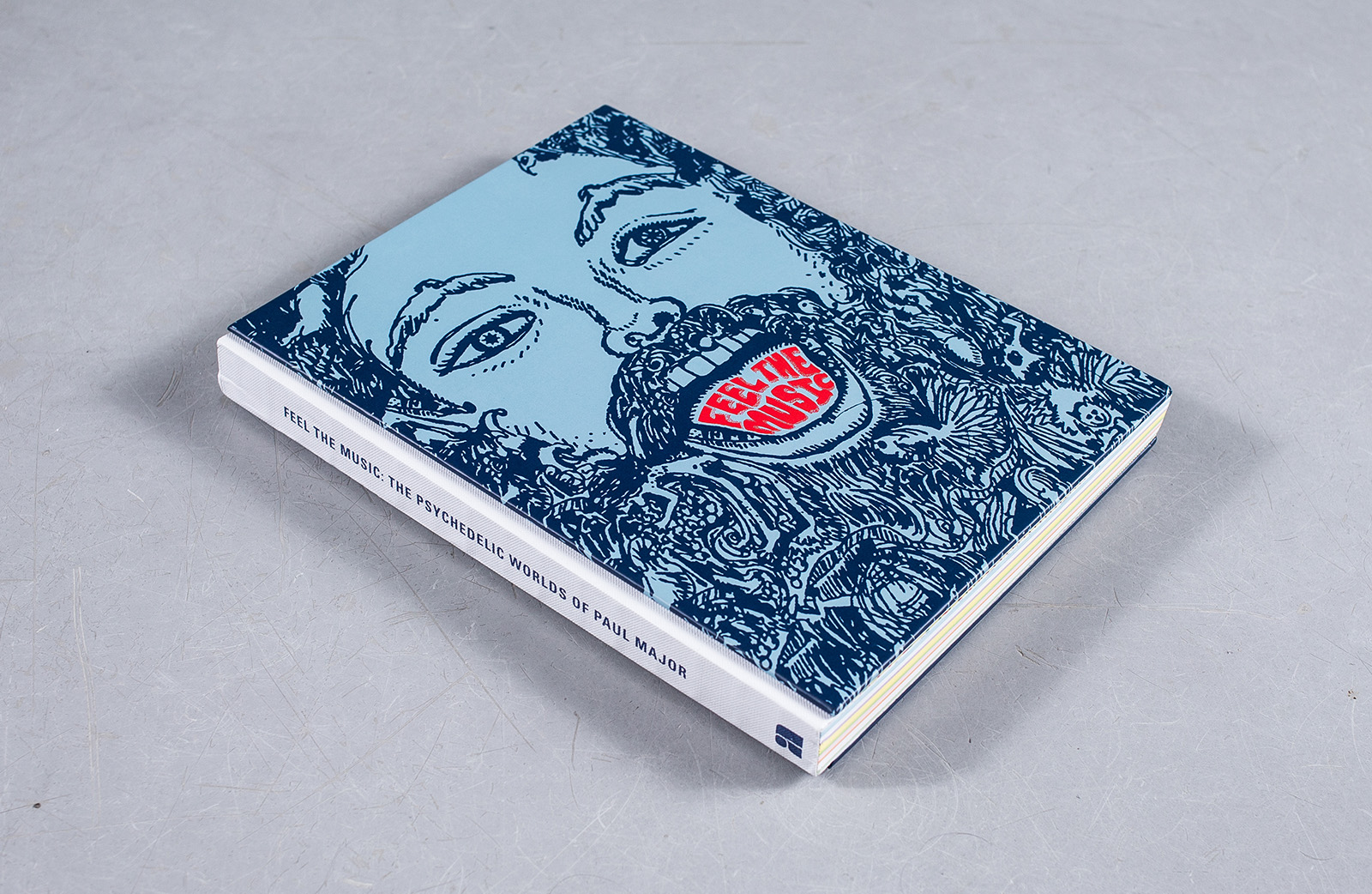 Feel The Music: The Psychedelic Worlds of Paul Major
Paul Major
(Anthology Editions)
One of any number of incredible archival publications on Anthology Editions this year (check out the drugs, sex and magic of Julio Mario Santo Domingo's Altered States too), the stand-out for us was a collection of private press records, catalogues and ephemera from the fringes of popular culture, as assembled by cult record dealer Paul Major. Beautifully bound, featuring essays by friends, and a 7″ of Major's own recordings, it's a rare glimpse into the chaotic world of psychedelic music's underground cognoscenti, where fiendishly rare records are traded at eye-watering prices. You can find out more by listening to our radio interview with Paul Major here.
---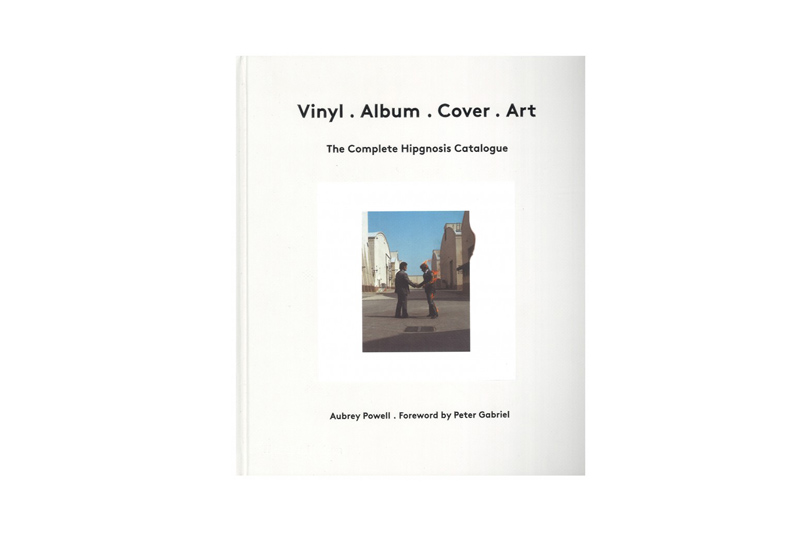 Vinyl. Album. Cover. Art: The Complete Hipgnosis Catalogue
(Thames & Hudson)
From Pink Floyd to Throbbing Gristle, Vinyl. Album. Cover. Art collects all 373 record sleeves by the legendary art collective Hipgnosis in the same place for the first time. Instrumental in changing the nature of album artwork by moving away from group shots initially favoured by record companies towards more abstract, surreal images, Hipgnosis was responsible for shaping the visual identities of bands that are as varied as AC/DC, Genesis, Led Zeppelin, Pink Floyd, and Throbbing Gristle, all of which are presented here alongside commentary from co-founders 'Po' and Storm Throgerson, and long-form articles by Peter Gabriel, Storm Thorgerson, Marcus Bradbury and Pentagram's Harry Pearce.
---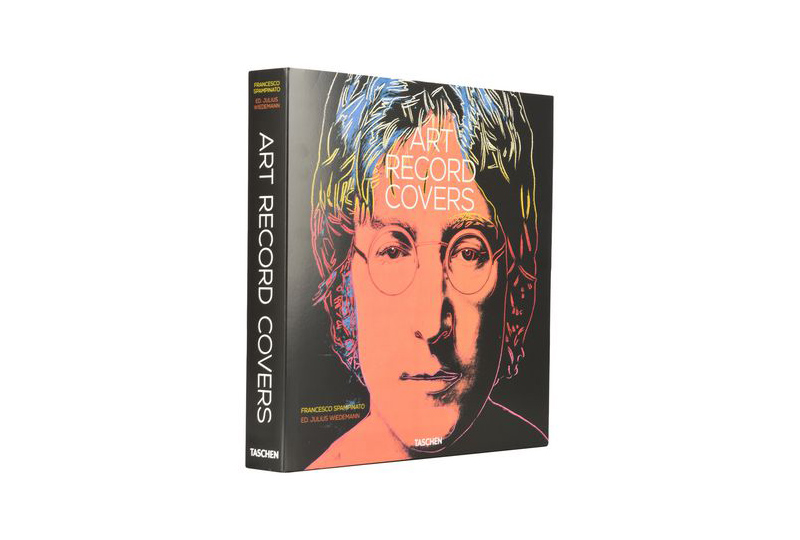 Art Record Covers
(Taschen)
Art and music have always been closely linked, but perhaps never more so than in the 500+ record sleeves collected here, all of which are the work of the world's most famous artists. From Andy Warhol and Keith Haring to Basquiat and Banksy, the book spans photography, print, painting and digital media, while also exploring the impact of movements like modernism, Pop Art, Conceptual Art, postmodernism and more peripheral scenes on the visual identity of the music. While the potential to re-trace familiar ground here is clear (Andy Warhol's iconic Velvet Underground cover as an example), the book does make a point of including contemporary covers, like Jeff Koons' work for Lady Gaga, David Shrigley's Deerhoof and Metahaven's cover for Holly Herndon's Platform, voted our favourite record of 2015. Inspired by the book, you can read our feature on the 10 artists you didn't know designed record sleeves here.
---
The Art of Sound – A Visual History for Audiophiles
(Thames & Hudson)
While lots of books here explore the visual potential of record sleeves or specific scenes, none deal directly with the physical machinery of recorded sound. The Art of Sound – A Visual History for Audiophiles does just that, looking to document the rapid-fire development of technology over the last 160 years. From wax cylinders to 78s, vinyl, tape, 8-track and beyond, the focus here is on the photos, so if you're into looking at vintage gear, particularly from the first half of the century, then this one is for you.
---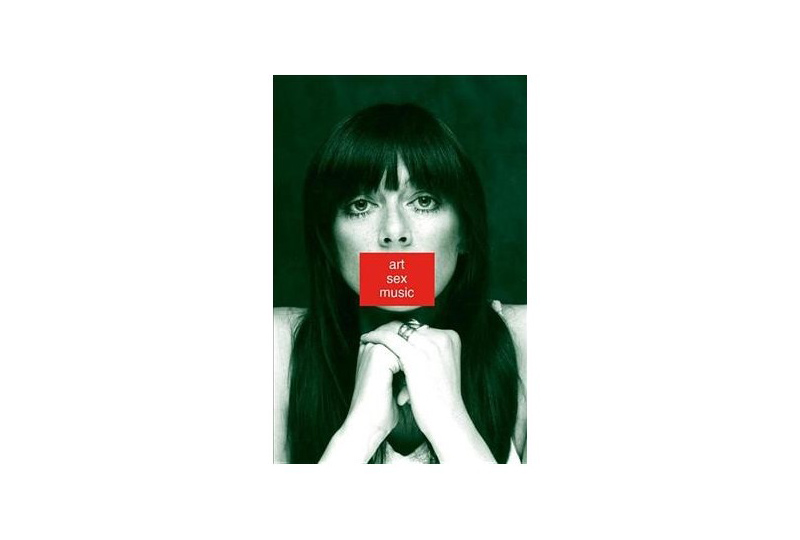 Art Sex Music
Cosey Fanni Tutti
(Faber)
Cosey Fanni Tutti, a founding member of experimental electronic groups Throbbing Gristle and Chris & Cosey, published her autobiography earlier this year, exploring a pioneering four-decade musical career that spans TG to her recent (and excellent) releases as Carter Tutti Void, with husband/bandmate Chris Carter and Factory Floor's Nik Void. Look out for particularly eye-opening segment on COUM Transmissions' 'Prostitution' show at the ICA in 1976, which saw them dubbed "wreckers of civilisation" by a Conservative MP. For anyone and everyone who likes to have their assumptions about morality, pornography, and art challenged.
---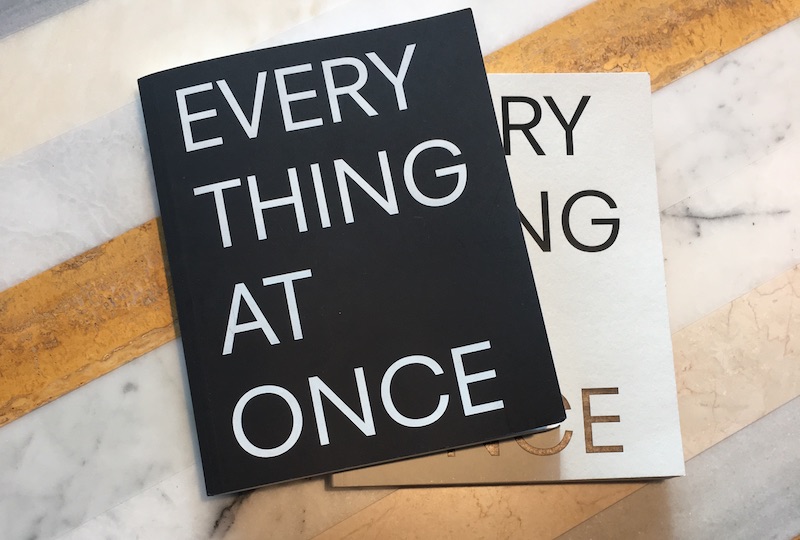 Store X The Vinyl Factory presents Everything At Once
(The Vinyl Factory / Lisson Gallery)
Read more / Buy at Store Studios
All autumn Store Studios has been host to a multi-faceted series of exhibitions ranging from a reconstructed nightclub dystopia, to Ryoji Ikeda's mind-bening data-installation, Jeremy Shaw's pseudo sci-fi documentary and Arthur Jafa's Kanye-West soundtracked exploration of contemporary black America. Positioned in the brutalist building around the main exhibition space, where Lisson Gallery celebrated 50 years with a vast group show, collecting works from artists like Marina Abramovic, Anish Kapoor and Ai Weiwei, all the installations feature in this new catalogue that combines photography, with essays and exploratory texts on what was one of the year's major art and music events. Available with 2 different covers in a limited edition of 1000.
---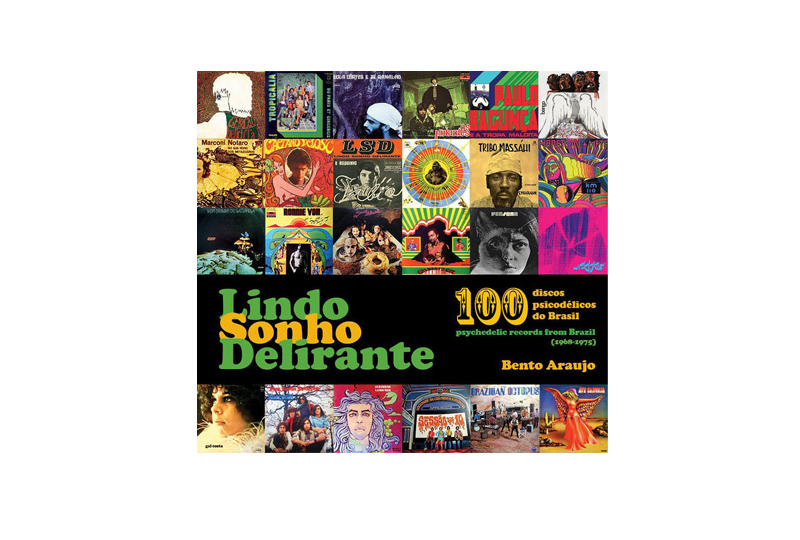 Lindo Sonho Delirante: 100 psychedelic records from Brazil (1968-1975)
Bento Araujo
(Poiera Press)
A lovely project cataloguing the artwork and history behind 100 classic and super rare Brazilian psych records from the country's recording golden age. Expect to find Tropicalia favourites from Gilberto Gil, Caetano Veloso, Gal Costa and more alongside recently reissued rarities from Lulu Cortes, Hareton + Meta and Pedro Santos – all accompanied by bi-lingual Portuguese/English commentaries and 7″-sized full-colour reproductions.
---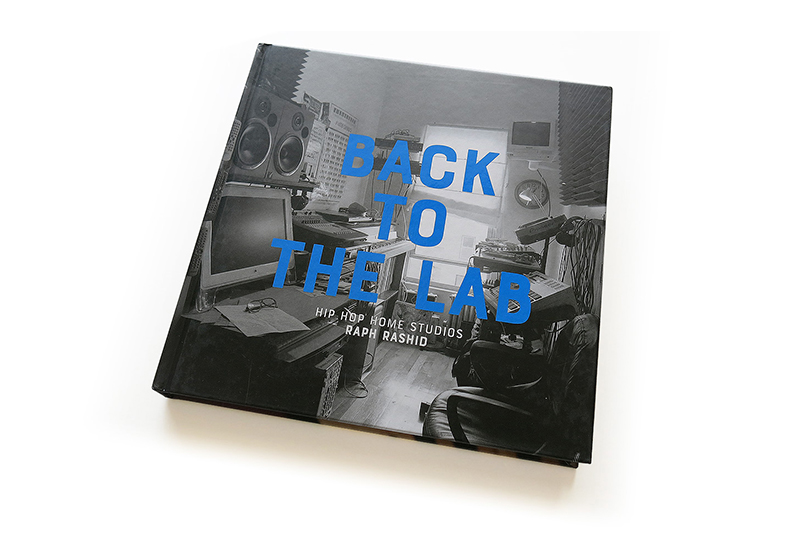 Back To The Lab
Ralph Rashid
(Rappcats)
Photographer Raph Rashid returns with Back to the Lab, a sequel to Behind the Beat, which famously documented legendary producer J Dilla in his studio, during one of the last photoshoots before his death. For this instalment, a time-capsule of sorts between 2000 – 2016, Rashid takes you inside the home studios of a selection of hip-hop's finest producers from around the world.
---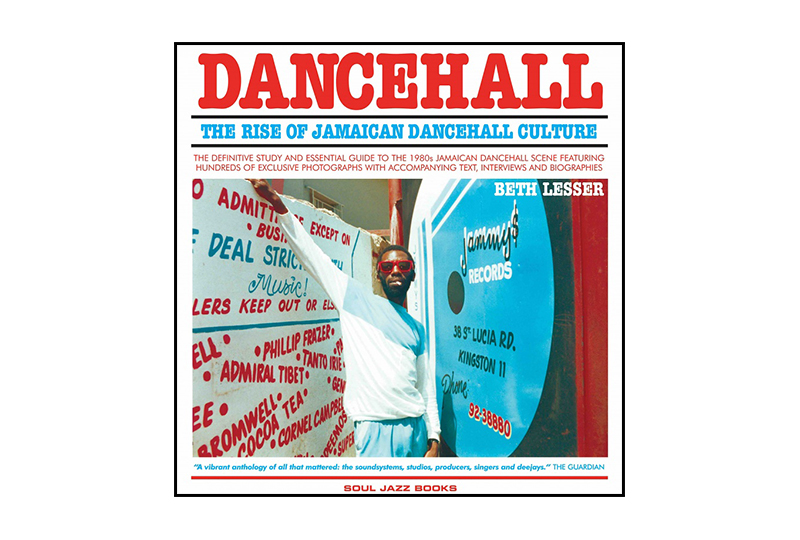 The Rise of Jamaican Dancehall Culture (New 2017 edition)
Beth Lesser
(Soul Jazz)
To celebrate its 10th anniversary Soul Jazz records released a new edition of their seminal Dancehall – The Rise of Jamaican Dancehall Culture. Told through the lens of Beth Lesser, its 400+ vibrant images take you on a visual journey through Kingston's sound systems, producers, studios DJs and musicians during the sociopolitical unrest of the early 1980s. This special version also includes a limited edition poster. (Soul Jazz also released a 3xLP anniversary compilation accompanying the book includes music from Yellowman, Tenor Saw, Sister Nancy, Ini Kamoze, Chaka Demus & Pliers, Michigan & Smiley, Super Cat, Cutty Ranks, Eek-A-Mouse, Gregory Isaacs.)
---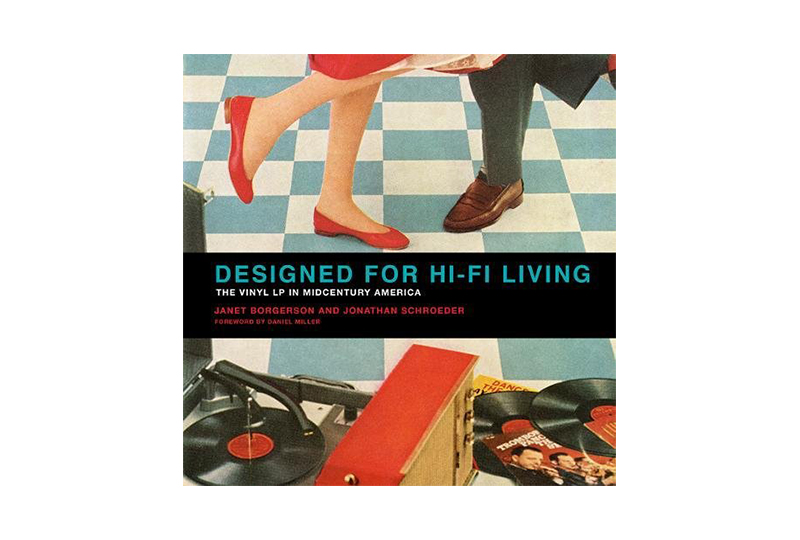 Designed For Hi-Fi Living: The Vinyl LP in Midcentury America
Janet Borgerson, Jonathan Schroeder, Daniel Miller
(MIT Press)
Today you're most likely to seek instructions on how to live your life via The Google, but before the internet, way back in the '50s, vinyl records might have been your guide. From Strings For A Space Age to Japan: Its Sounds and People to Cocktail Time and more, Designed For Hi-Fi Living unearths those delightfully quirky albums for you. Rather than simply presenting a random assortment of neat records, the book takes a step back to explore what these albums tell us about the way people at the time lived.
---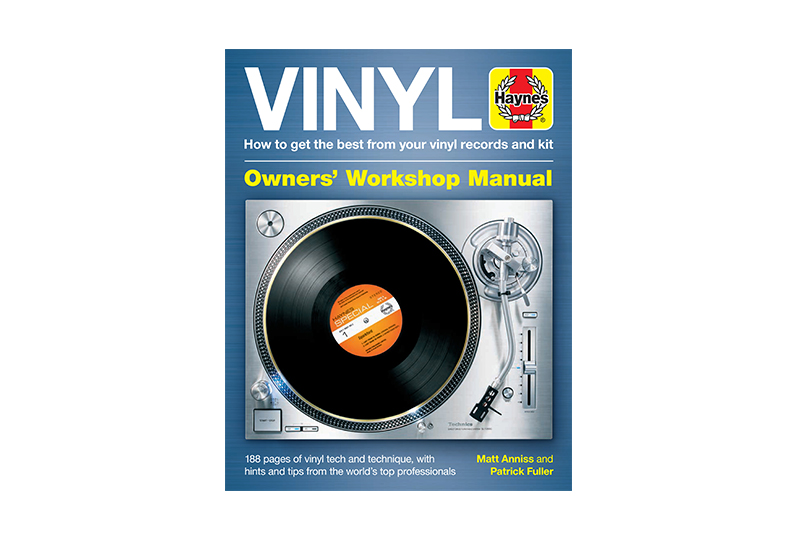 Vinyl Owner's Workshop Manual: How to get the best from your vinyl records and kit
Matt Anniss, Patrick Fuller
(Haynes)
A well looked after record (and turntable) is a happy record. To help your collection achieve harmonious exuberance, British publishers Haynes have released a new book in their storied Owners Manual series dedicated to vinyl records, turntables and audio kit. Its 192 pages include sections on the history of turntable, the anatomy of a turntable, how to set-up your audio system, how vinyl 'works', the ins-and-outs of record collecting and what to look for when digging, interviews with "vinyl enthusiasts" like Gilles Peterson and DJ Jazzy Jeff, a "step-by-step guide to DJ technique", and an A-Z guide of the world's best selling singles, EPs and albums.
---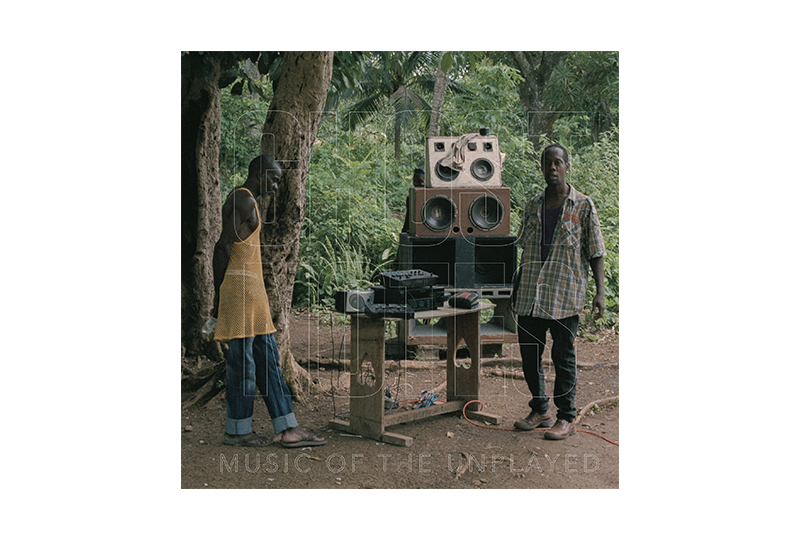 Ghostnotes: Music of the Unplayed
Brian 'B+' Cross
(University of Texas Press)
If you don't know Brian 'B+' Cross, you'll have seen his work. The photographer behind DJ Shadow's Endtroducing… record sleeve among countless others, B+ has worked with everyone from J Dilla and Brian Wilson to Leon Ware and George Clinton. B+'s new photobook Ghostnotes: Music of the Unplayed juxtaposes his atmospheric images with each other to craft new narratives, drawing lines between hip-hop musicians and the artists they've sampled, traversing scenes from as far afield as Brazil, Cuba, Ethiopia, Jamaica and the US along the way.
---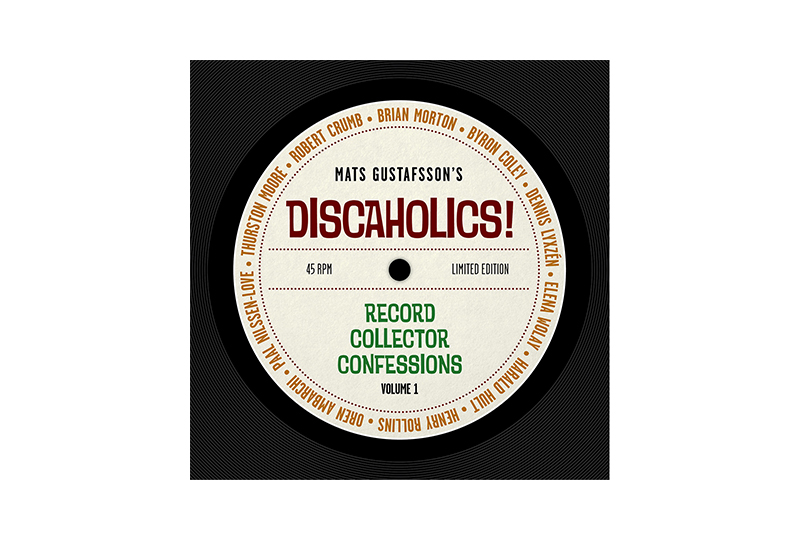 Discaholics! Record Collector Confessions Volume 1
Mats Gustaffson
(Discaholics!)
Avant-garde sax heavyweight Mats Gustafsson, the man with a two and a half tonne record cave – steps into the vinyl-addicted world of 'Discaholics'. An extension of features from Gustafsson's popular website, Discaholics! Record Collector Confessions Volume 1 – profiles people who, like himself, are obsessed with music and records. The book features interviews with ten musicians who are similarly addicted to collecting including Henry Rollins, Thurston Moore, and Robert Crumb, 25 top 10 lists pulled from his collection, and an exclusive 7" with samples taken from his records.
Read our Crate Diggers interview with Gustaffson here.
---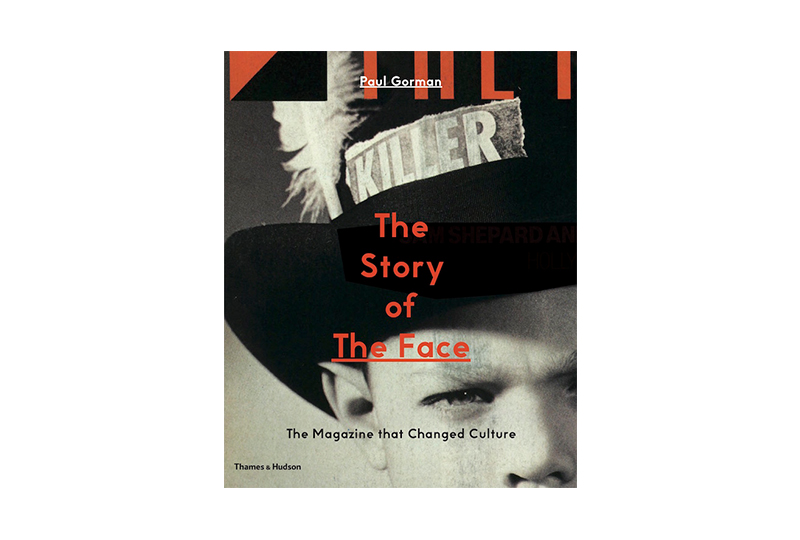 The Story of The Face: The Magazine That Changed Culture
Paul Gorman
(Thames and Hudson)
In its heyday during the '80s and early '90s, iconic UK magazine The Face transcended superficial music and arts coverage of the time to take a deeper look at youth culture in its many forms. Paul Gorman uncovers the history of this seminal magazine, tracing its rise and fall while showcasing the most famous covers and stories from the publication's 20-year run alongside behind-the-scenes interviews.