Published on
April 18, 2017
Category
Features
Fine art on a 12″ canvas.
Andy Warhol, Keith Haring, Gerhard Richter and Banksy may be visual artists but they're also household names when it comes to music. Warhol's Velvet Underground & Nico is practically the most iconic record sleeve of all time, Haring all-but defined the '80s NYC disco aesthetic, Richter's candle is synonymous with Sonic Youth and Banksy put stencil to paper for Blur's Think Tank at the height of their popularity.
But there are several major artists whose work on the famous 12″ x 12″ canvas is less known. With over 500 record sleeves by artists collected in Taschen's exhaustive new book Art Record Covers, the choice is staggering. From internationally renowned painters to cult photographers and burgeoning visual artists from all corners of the world, the record sleeve is a litmus test (or a private passion) for many.
Of those collected in the book, we've picked out 10 major artists whose work in this field may not be so familiar. Whether for high-profile albums or smaller projects, designed specifically or licensed retrospectively, the list reads like a who's who of contemporary art, from pop heavyweights like Robert Rauschenberg and Roy Lichtenstein to contemporary iconoclasts Ai Wei Wei and Wolfgang Tillmans.
All text below is taken from the book. Author: Francesco Spampinato, Editor: Julius Wiedemann (TASCHEN)
---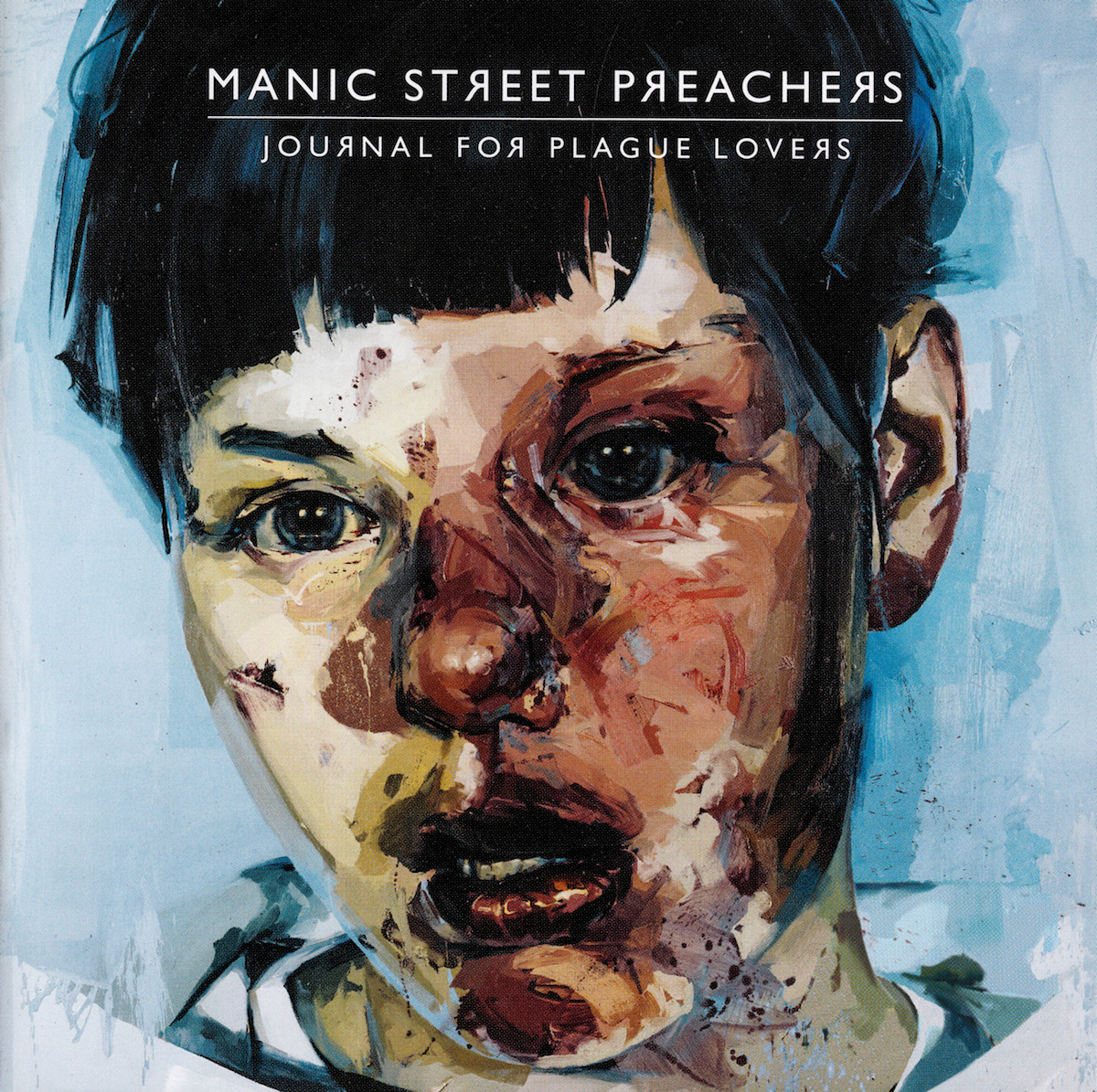 Jenny Saville
Manic Street Preachers
Journal for Plague Lovers
(Columbia, 2009)
Format: Album 12″ / Artwork: Painting, Stare, 2004-5
Born in Cambridge in 1970, Jenny Saville is a key member of the Young British Artists or YBAs, a generation that emerged in the early 1990s and attracted international attention for their shocking imagery referring to death, fame, and psychosexual issues; Damien Hirst, Sarah Lucas, and Marc Quinn were amongst the artists associated with it. Saville's large-scale oil paintings depict naked, pale, and disharmonious women's bodies— including self-portraits— in a style reminiscent of Francis Bacon and Lucian Freud, offered to the viewer in all their crude realism. Saville's 1993–94 triptych Strategy (South Face/ Front Face/ North Face), depicting an obese woman in underwear viewed from below at three different angles, was licensed by Welsh alternative rock band Manic Street Preachers for the cover of their dark, critically acclaimed third album The Holy Bible (1994).
---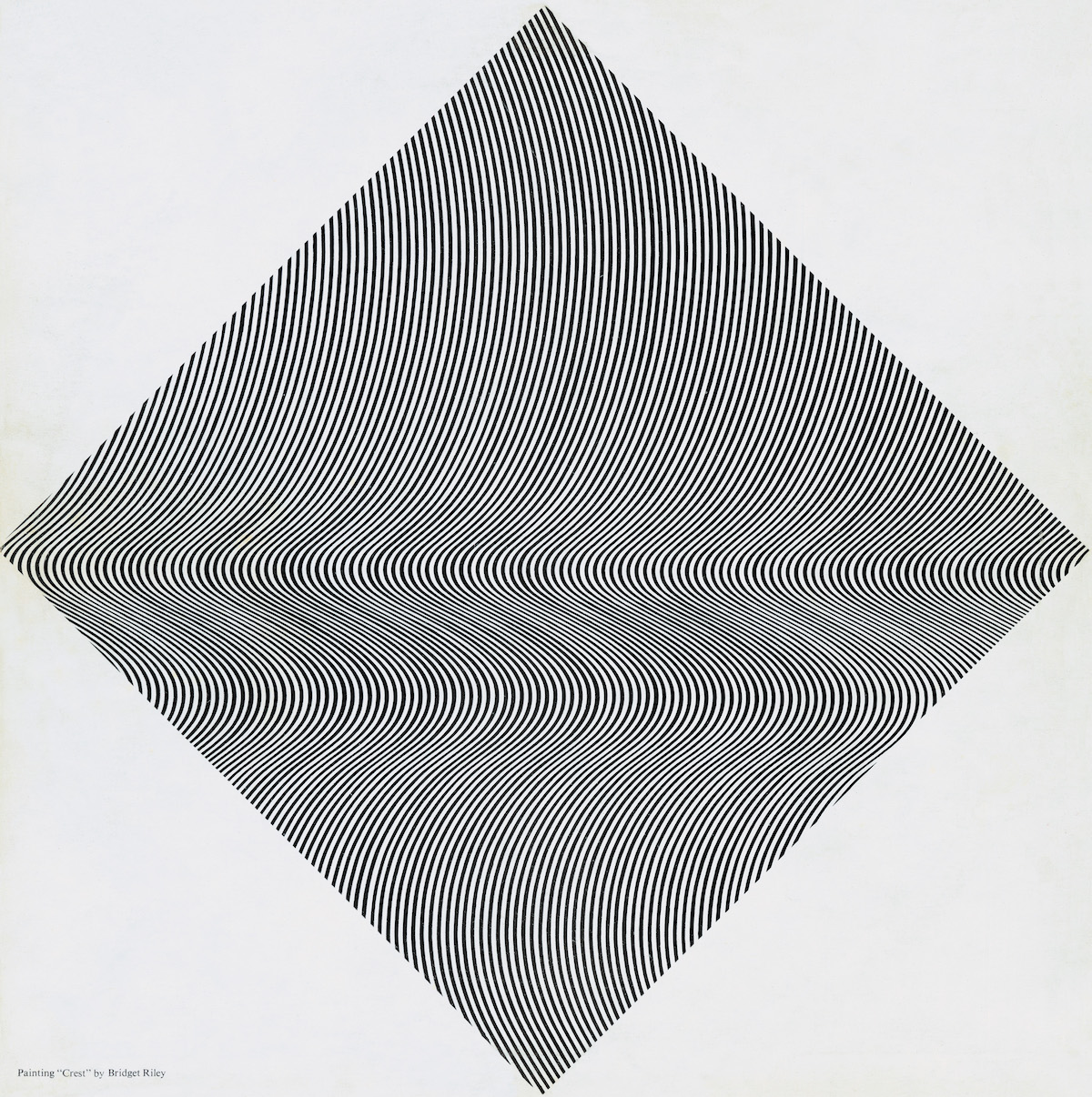 Bridget Riley
Faust
The Faust Tapes
(Virgin, 1973)
Format: Album 12″ / Artwork: Painting, Crest, 1964
Formed in 1971 in Wümme, Faust (German for "fist") was—alongside the likes of Can, early Kraftwerk, Popol Vuh, and Tangerine Dream— one of the core bands of the German music genre known as Krautrock, which blended psychedelic rock with analog synthesizer sounds, influencing the evolution of electronic music and the birth of postpunk.
---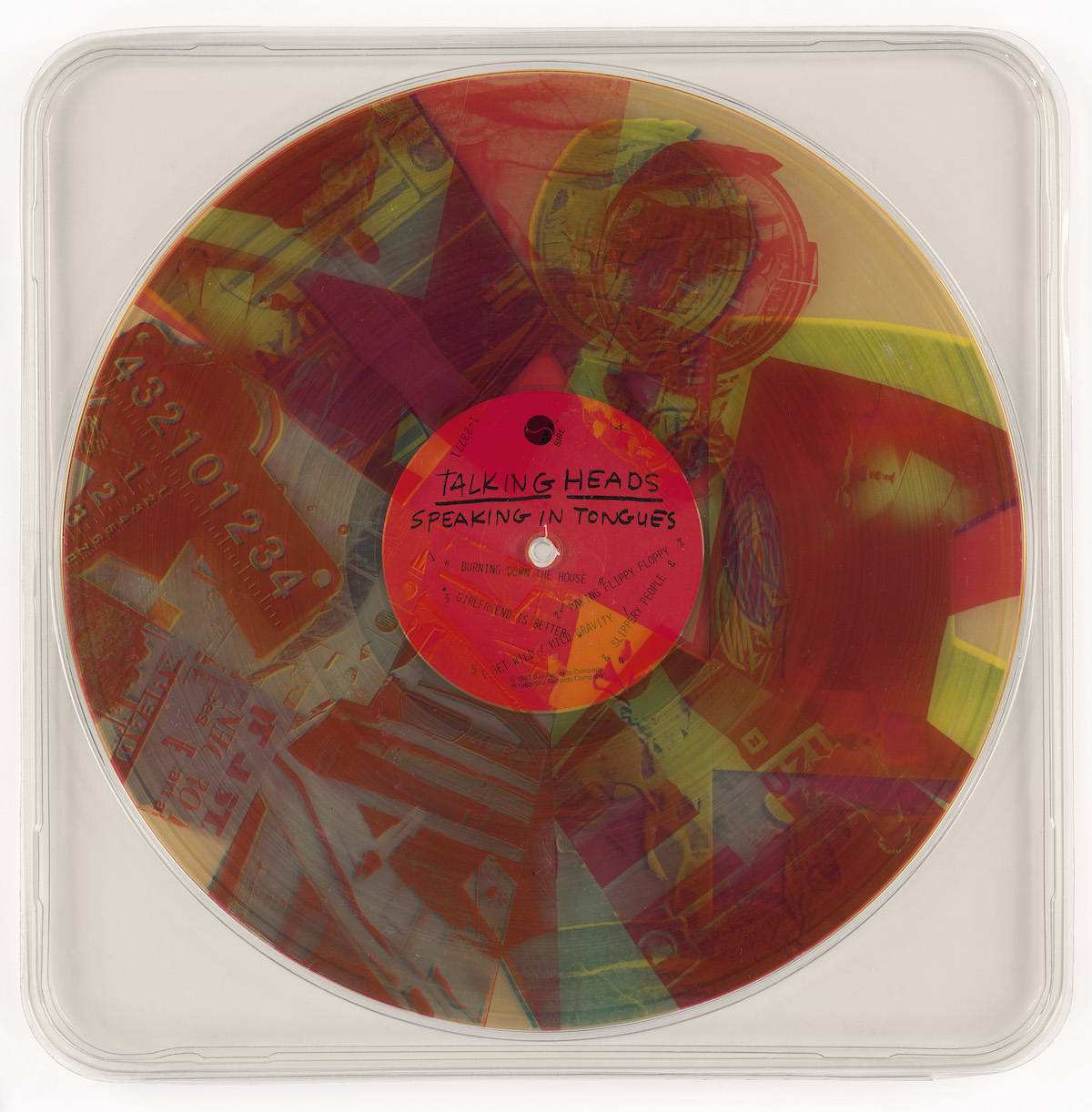 Robert Rauschenberg
Talking Heads
Speaking In Tongues
(Sire, 1983)
Format: Album 12″ / Artwork: Mixed media
Released in a limited edition of 50,000 copies, the fifth studio album by quintessential artrock band and new-wave pioneers Talking Heads featured a commission from Robert Rauschenberg—the father of American Pop Art—to produce the artwork. The iconic artist, who won a Grammy Award for this work, created an experimental packaging made of a transparent vacuum-form plastic case, with artworks and credits printed on three separate clear vinyl discs, one per primary color. The same image—a collage of candid photographs taken by Rauschenberg—was printed in cyan, magenta, and yellow; when the three discs are aligned, one full-color image becomes visible.
---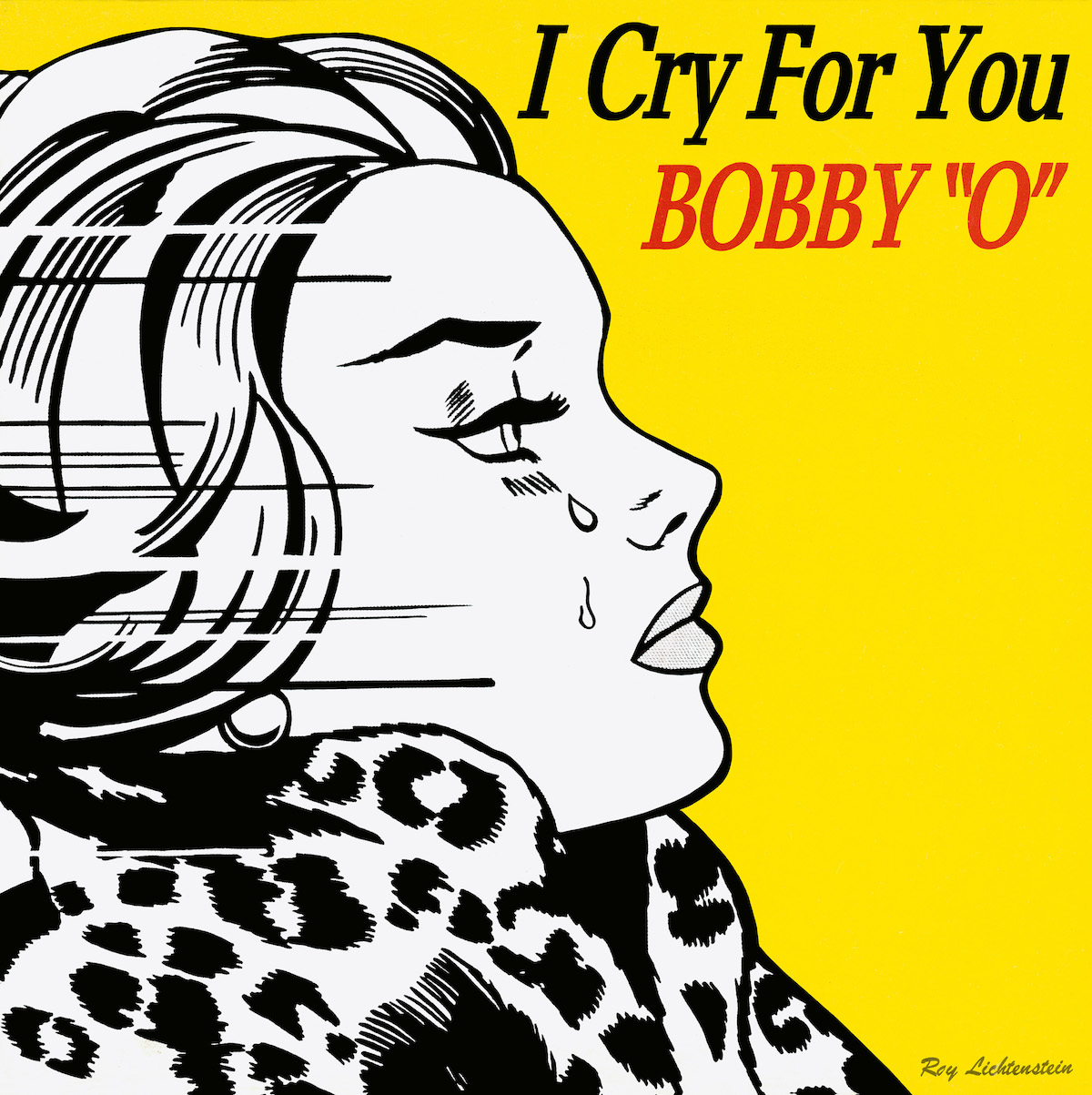 Roy Lichtenstein
Bobby "O"
I Cry For You
(BMC, 1983)
Format: Single 7″, 12″ / Artwork: Painting, In the Car (detail), 1963
One of the leading figures of American Pop Art, Roy Lichtenstein is known for his appropriated comic strips— most notably war and love stories published by DC Comics— which he has painted since the 1960s using a manual technique that gives them the appearance of commercial dot prints. Lichtenstein's passion for music, particularly jazz, goes back to the late 1930s when, as a high-school student, he would often attend concerts at the Apollo Theater in Harlem and draw portraits of musicians.
---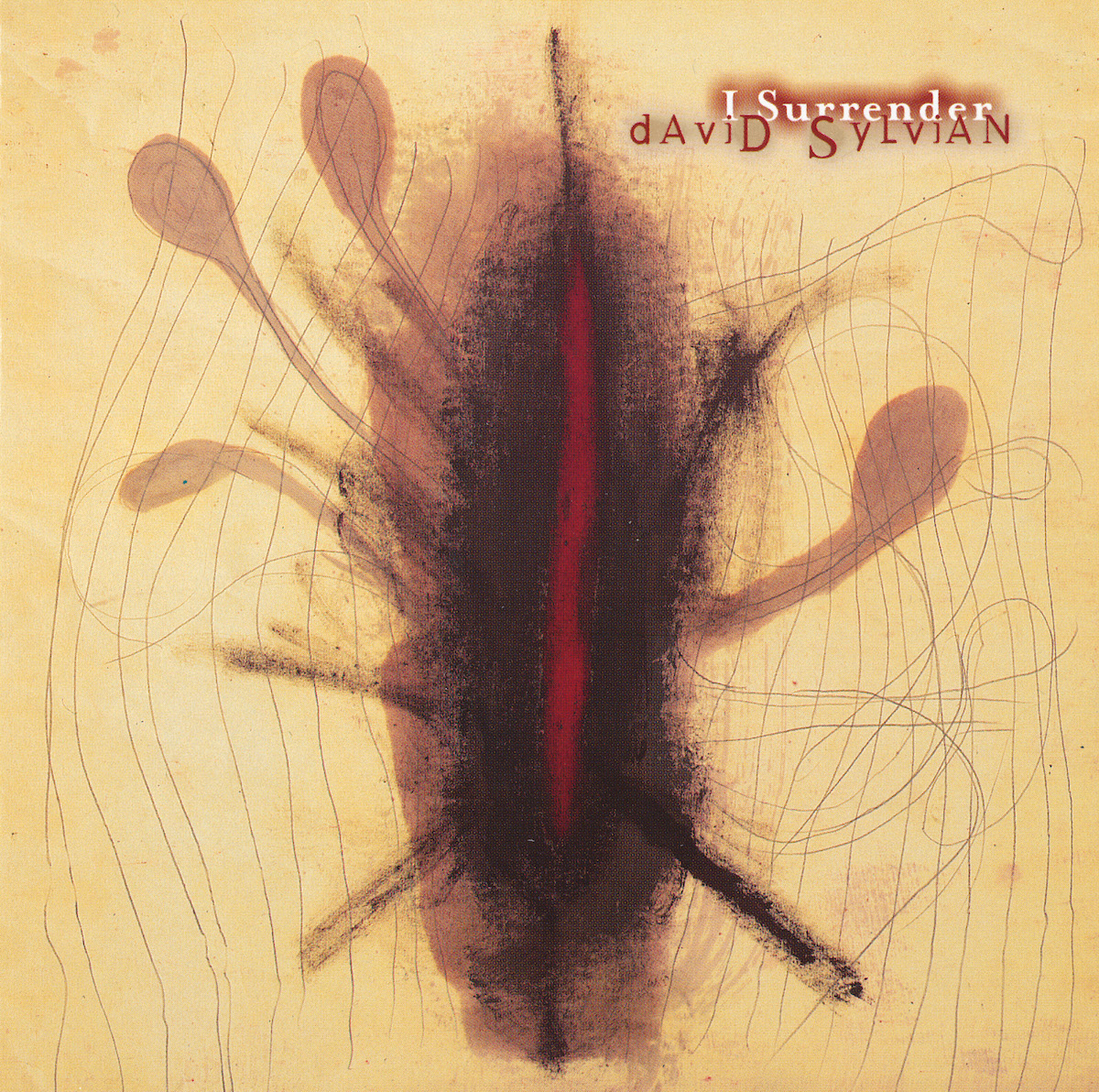 Anish Kapoor
David Sylvian
I Surrender
Vingin, 1998
Format: Single / Artwork: Painting, Untitled, 1989
Following his tenure as lead singer of Japan—a British glam rock-inspired band active from 1974 to 1983 that proved influential on the emerging New Romantic scene—David Sylvian has been acclaimed for a longstanding and distinguished solo career at the crossroads of electronic music, progressive rock, and ambient sounds
---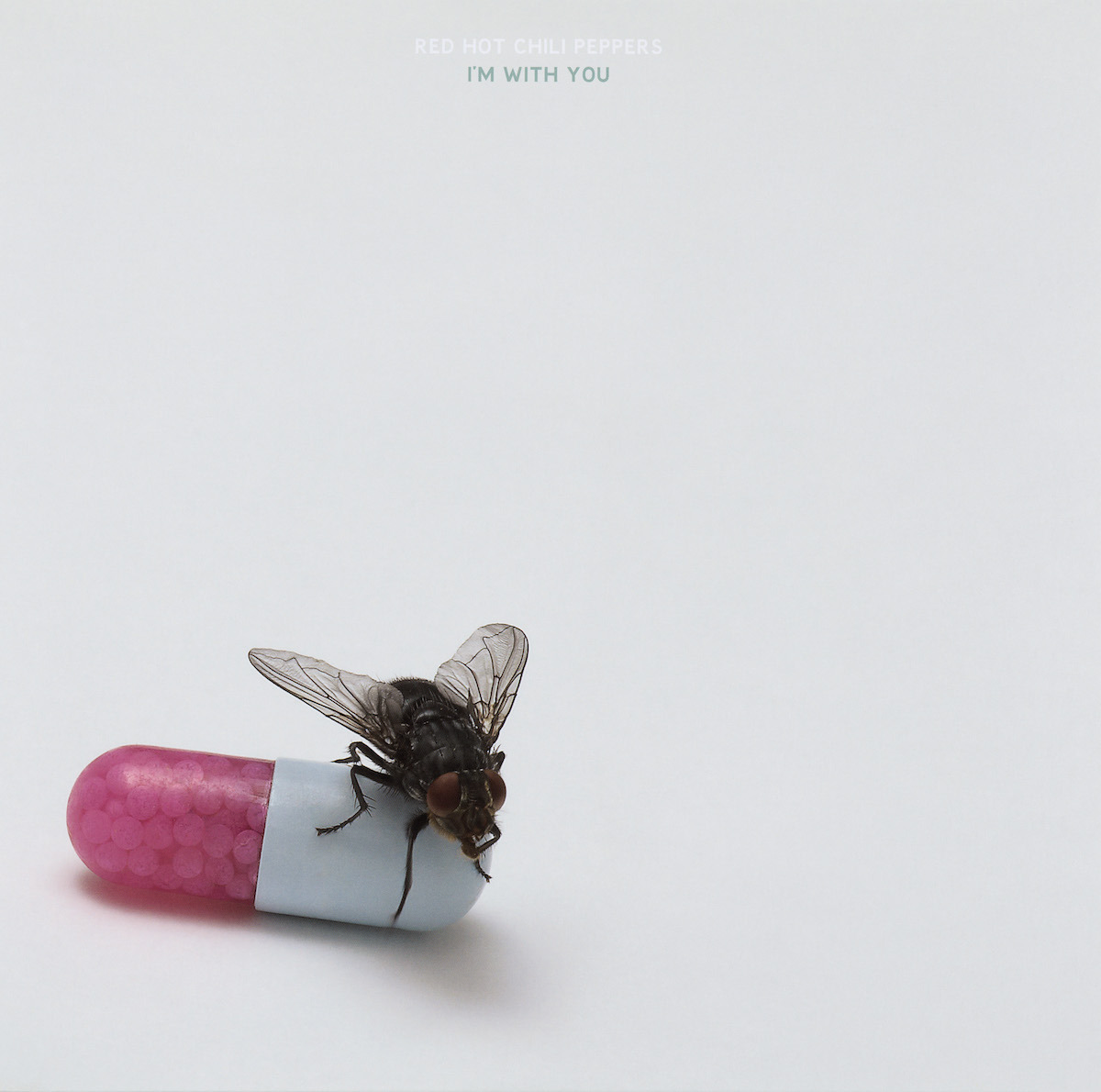 Damien Hirst
Red Hot Chili Peppers
I'm With You
(warner, 2011)
Format: Album, 2×12″ / Artwork: Sculpture
From the outset of his career, British artist Damien Hirst began exploring issues relating to mortality and death. This preoccupation evolved through a series of controversial artworks represented by his medicine cabinets, dissected animals in formaldehyde, diamond skulls, and dot paintings inspired by chemical compounds. During his meteoric rise from prominent member of the Young British Artists to one of the world's wealthiest living artists, Hirst has taken advantage of the 20 or so record covers his work appears on to expand upon some of his favorite themes.
---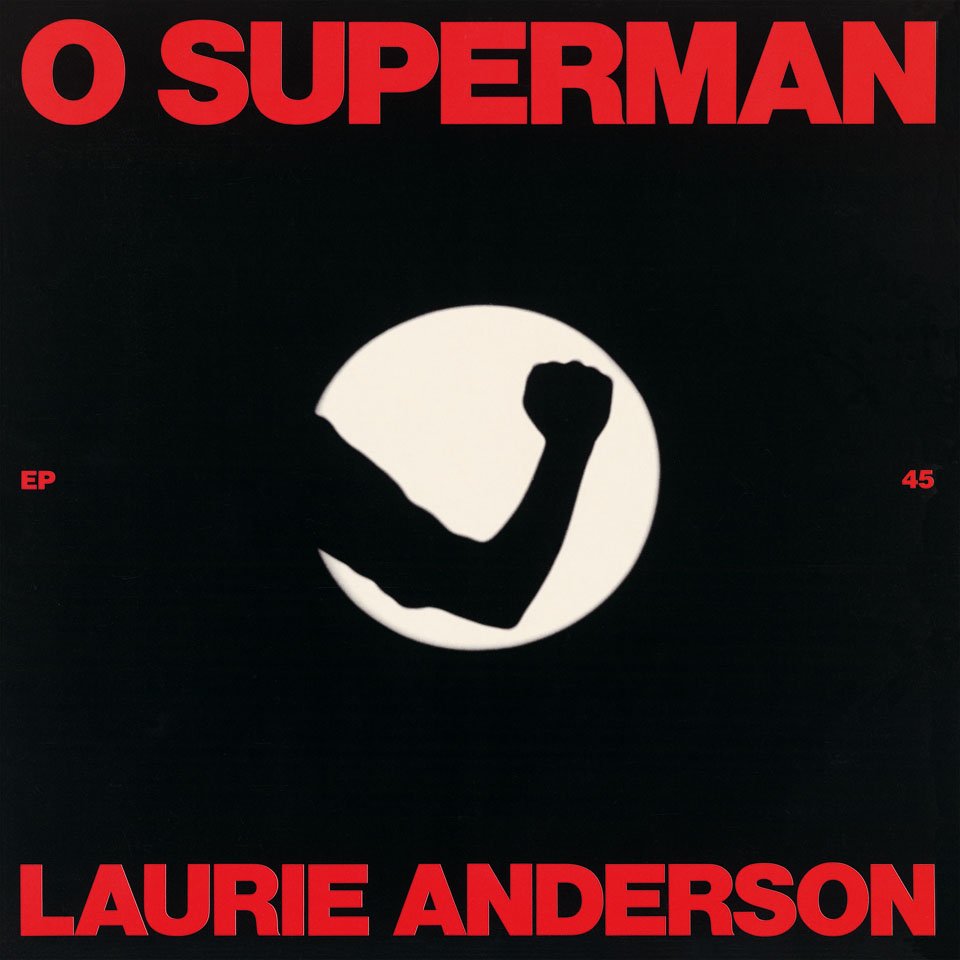 Laurie Anderson
Laurie Anderson
O Superman
(One Ten Records/Warner Bros., 1981)
Format: EP 7 ̋/12 / Artwork: Video still, O Superman,
A pioneer in commingling art, sound, and technology since the 1970s, Laurie Anderson established herself on the SoHo art scene in new Yrk City with her groundbreaking music-based performances, including a violin concert in which she wore skates frozen into a block of melting ice. Her first records were released on John Giorno's own Poetry Systems record label and small imprint One Ten Records operated by B. George – later founder of the New York-based ARChive of Contemporary Music – but her increasing popularity beyond experimental art circles led to a seven-album contract with Warner Bros. Records. Her meteoric rise as a recording artist was triggered by the success of 'O Superman' (1981) which reached number two in the UK singles charts.
---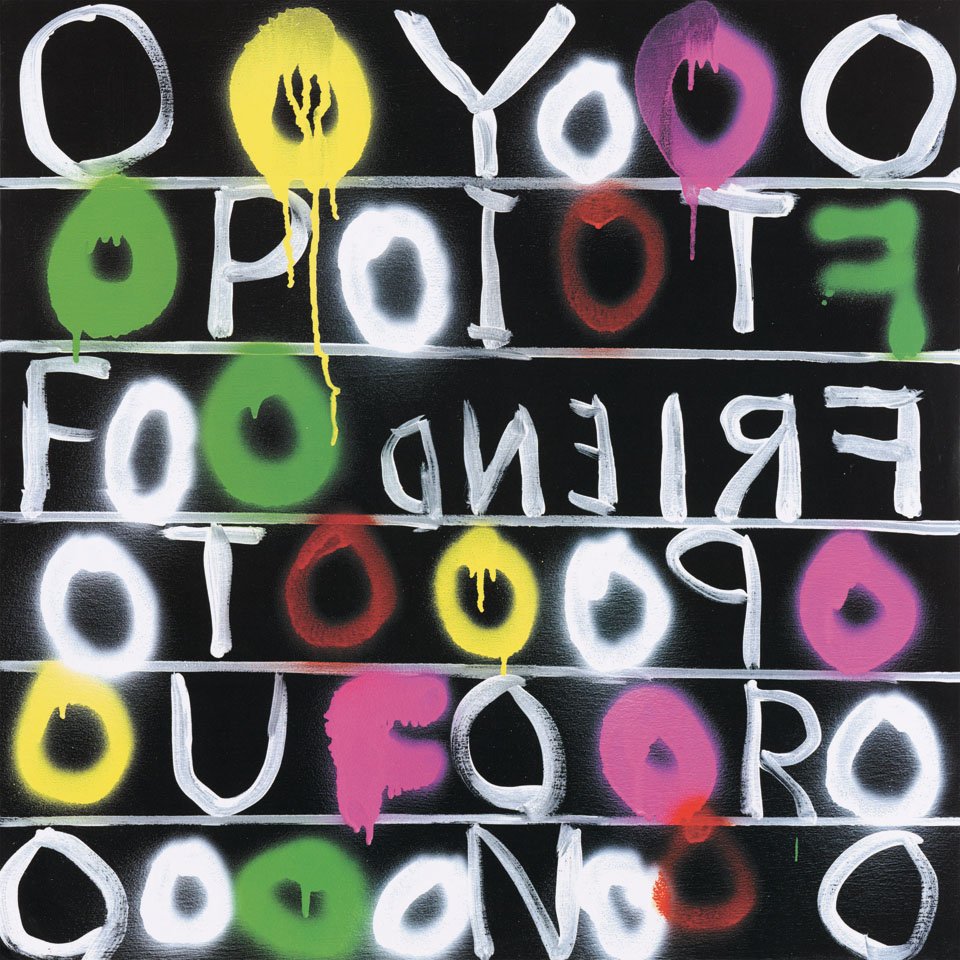 David Shrigley
Deerhoof
Friend Opportunity
(Kill Rock Stars / Tomlab, 2006)
Format: Album 12″ / Artwork: Painting
Following the path of previously established figures like Julian Opie and Raymond Pettibon, Scottish artist David Shrigley is at the forefront of a generation that emerged in the 1990s – Takashi Muarakami and Marcel Dzama are among his contemporaries – noted for bringing the language of comics and cartoons to a new level of artistic appreciation. Borrowing the style of humorous vignettes, Shrigley's prolific output includes paintings, sculptures, books and text-infused black-and-white illustrations based on jokes and aphorisms on daily life, art, family, gender, and religion. Over the year's Shrigley's passion for music increasingly motivated to turn his writings into lyrics, a selection of which were set to music by 39 singers and bands, including David Byrne, Dirty Projectors, Franz Ferdinand and Hot Chip.
---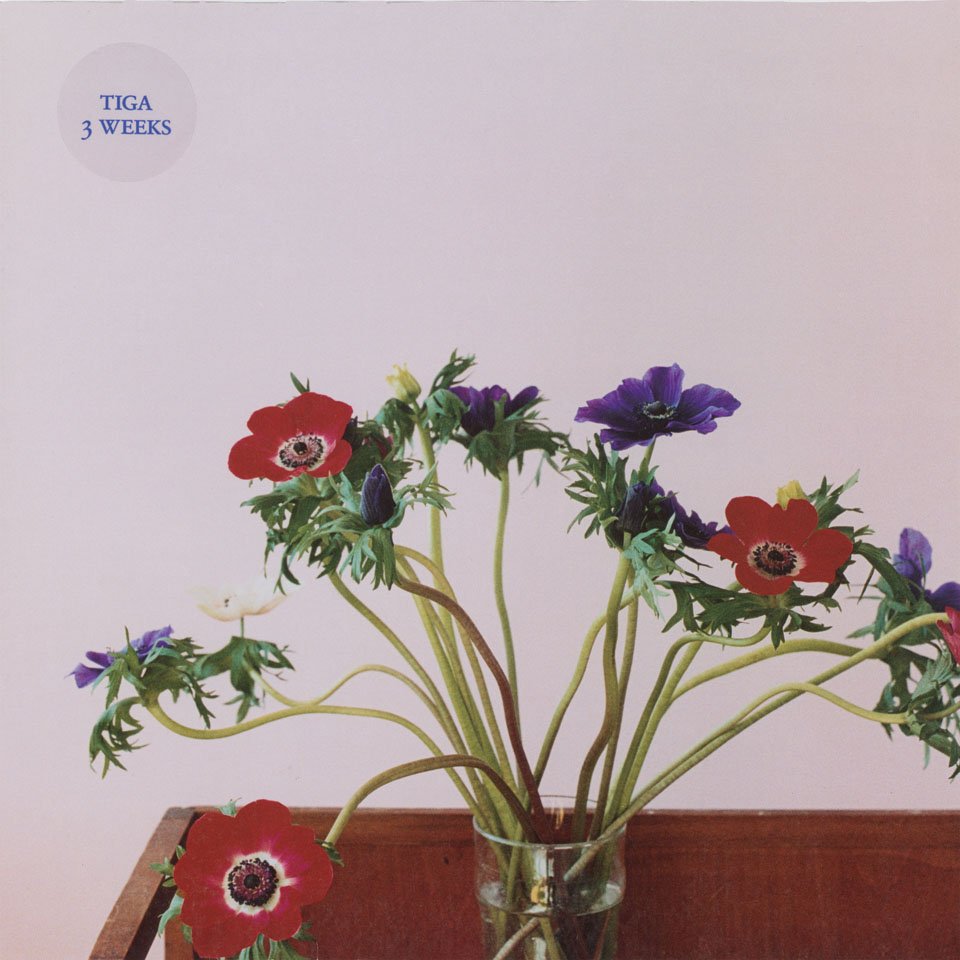 Wolfgang Tillmans
Tiga
3 Weeks
(Different/[PIAS] Recordings, 2006)
Format: Single 12 / Artwork: Photograph, Anemone II (detail), 2003
The first non-Briton to be awarded the prestigious Turner Prize in 2000, German artist Wolfgang Tillmans has been working with photography since the late 1980s, either producing autobiographical snapshots or investigating its medium specific aesthetics, notably through various abstract series. Tillman's interest in music has deeply informed his production. Over the years he has shot people at techno parades and nightclubs, with a penchant for gay venues like Berghain – Berlin's famed temple of hedonism – and has photographed musicians for lifestyle magazines like i-D, Index, and Spex, from key figures in the world of electronic music, such as Aphex Twin, Richie Hawtin, and Portishead, through to Britpop frontrunners Blur and Pulp.
---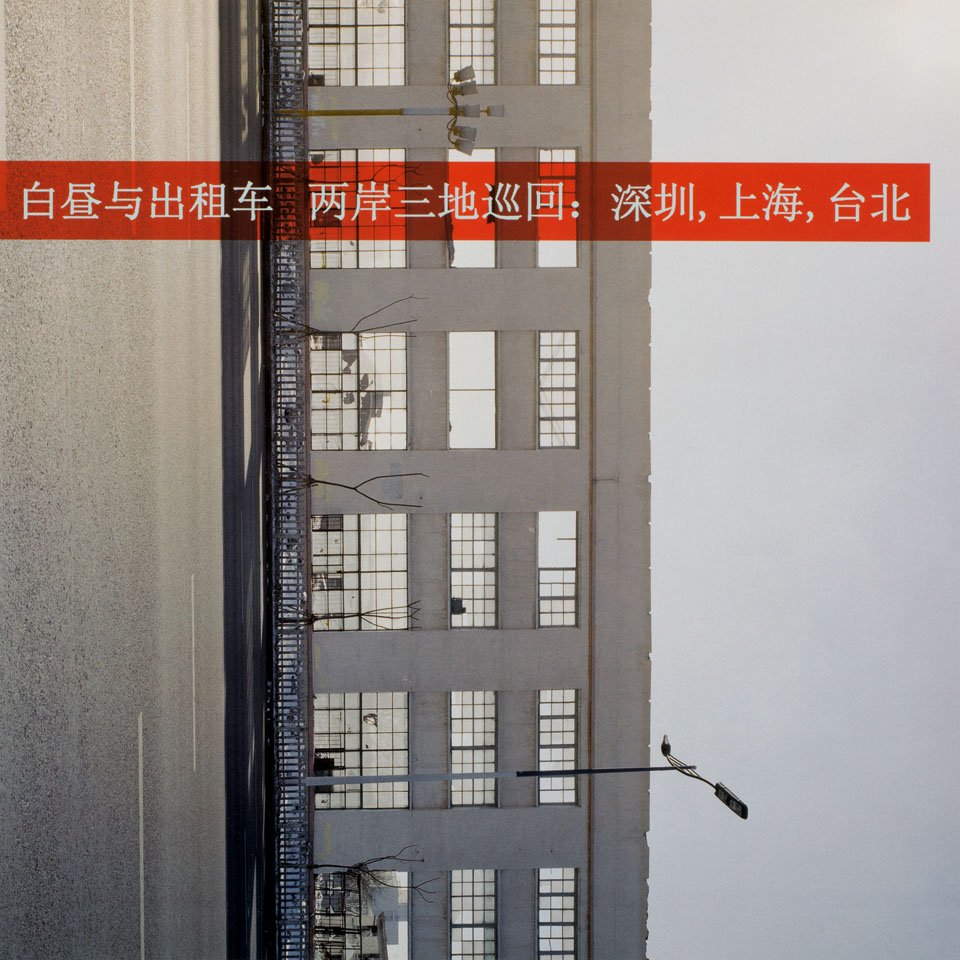 Ai Weiwei
Day & Taxi
Live in Shenzhen, Shanghai and Taipei
(Percaso Production, 2005)
Format: Live, 12″ / Artwork: Photograph, Untitled, 2005
Swiss saxophonist Christoph Gallio established his label Percaso Production in 1986 as a vehicle for his solo releases and those of his jazz ensemble Day & Taxi, most of which feature cover artworks by notable artists including Gilbert & George, Yoshitomo Nara, and Christopher Wool. This album was recorded live in the spring of 2005 during concerts at the Taipei National University Concert Hall and various clubs in Shanghai, Shenzhen and Taipei. The cover is taken from a series of photos by Ai Weiwei documenting Beijing's unruly urban development.