Published on
February 21, 2017
Category
News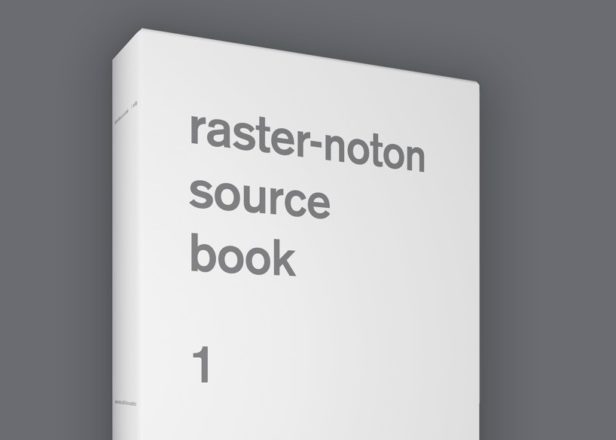 The hardback book has space for new pages so you can keep adding to the label's story.
raster-noton, the German label home to some of the most innovative electronic records and audio-visual projects of the past two decades, is celebrating its 20-year milestone with a new book and compilation.
Read Next: An introduction to raster-noton in 10 records
Titled source book 1, the 400-page hardback book tells the label's story with an extensive catalog of every release and series put out between 1996 and 2016. It includes an introduction by label boss Olaf Bender, aka Byetone, and an interview conducted by Berlin publicist Max Dax which "provides an insight into the identity and philosophy of the label heads."
Produced in a limited run of 1000 copies, the book has a modular design allowing pages to be exchanged or added so that you can update the contents in the future. It weighs a tidy three kilos, so watch out for the postage costs.
Included with the book is the archiv 4 compilation CD, which includes tracks from label regulars including Alva Noto, Byetone, Frank Bretschneider, Kangding Ray, Emptyset, Senking, Grischa Lichtenberger, Kyoka, Robert Lippok, Uneo Masaaki and Anne-James Chaton. The package will be published on March 17 – check out a trailer above and images of the book below
Last year, raster-noton unveiled its White Circle installation at Berlin's Halle Am Berghain and in 2015, Carsten Nicolai aka Alva Noto collaborated with The Vinyl Factory to premiere his unicolor installation in the UK.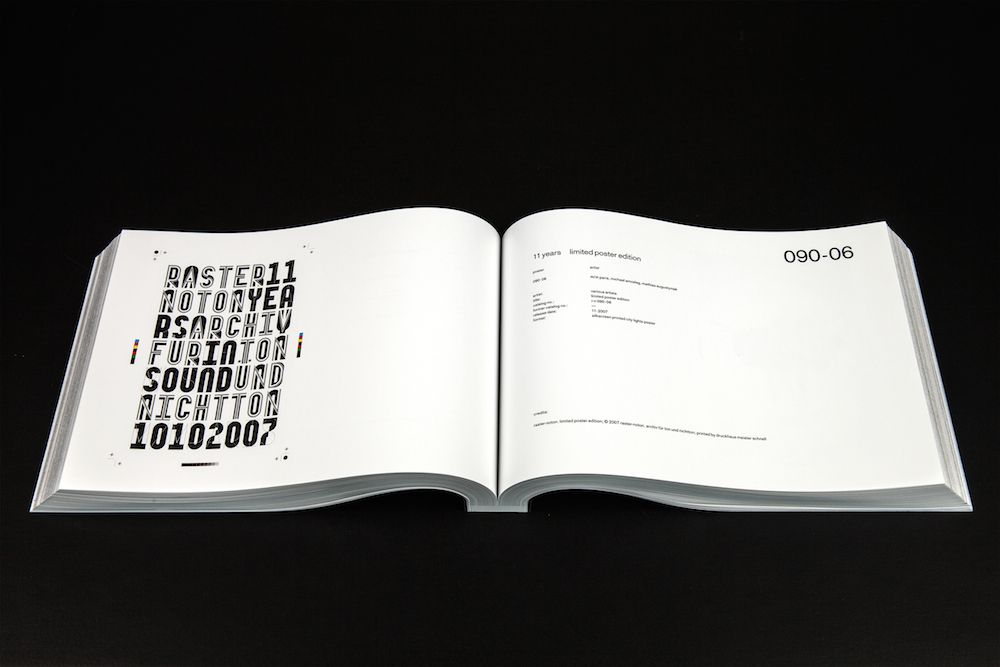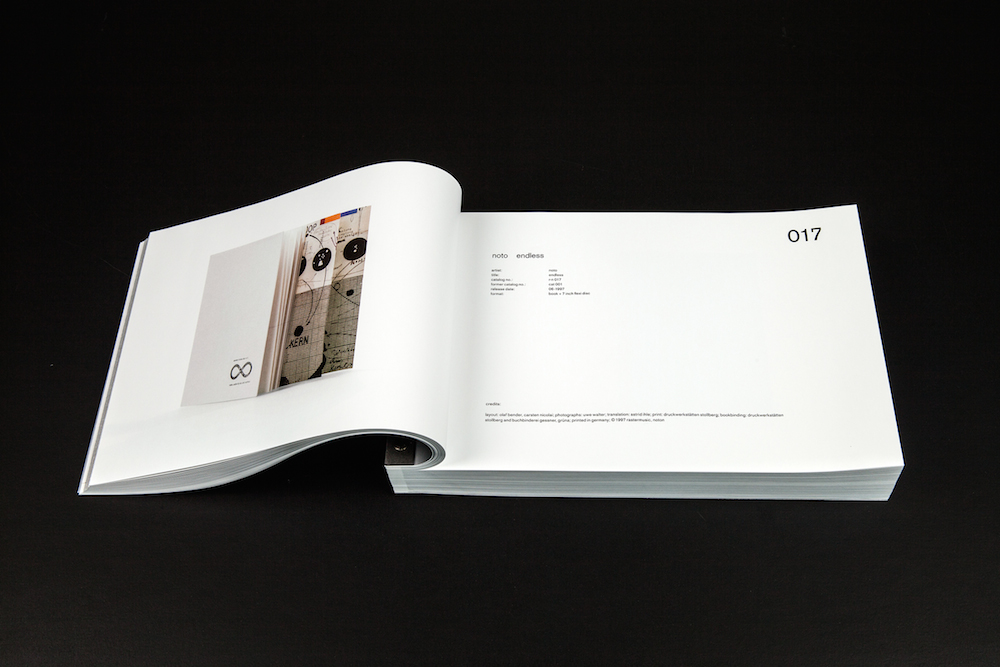 Tracklist:
01. Kangding Ray – 'Silver' (Pruitt Igoe Prototype)
02. Emptyset – 'Augur'
03. Grischa Lichtenberger – '0514_01 Re 0809_20 1 Barrg B'
04. Alva Noto – 'Milan (For Kostas Murkudis)'
05. Anne-James Chaton – 'Nisansala'
06. Frank Bretschneider – 'Thermik'
07. Senking – 'Lug'
08. Byetone – 'Postpostrefabricated'
09. AtomTM – 'Flimmern'
10. Robert Lippok – 'Textured'
11. Kyoka – 'Side To Side' (Live Rec Version)
12. Ueno Masaaki – 'Building Rain' (Prototype