The year on record.
Music has always had the ability to create new worlds as well as challenge existing ones. In 2019, it felt increasingly important for artists to do both.
With a chronic shortage of honesty in public discourse, it fell to artists such as Slowthai, Stormzy and Kano to speak truth to power, and give much needed voices to those disenfranchised by racial prejudice, austerity and inequality in the United Kingdom.
Several artists also connected directly with listeners through explorations of their own vulnerability. On PSYCHODRAMA, Dave crafted a grime concept album that dealt candidly with mental health, while Loraine James' You And I explored themes of LGBTQ+ identity in electronic music.
The impulse to remain independent also felt increasingly pertinent, as artists like Little Simz, Maria Somerville, Carla Dal Forno and Giant Swan all released music via their own imprints. This was seen most dynamically in grime, where Dave, Skepta, JME and others beyond this list like AJ Tracey, returned to grime's roots in record culture to self-release albums on vinyl. Grime's potential as a force for socio-political change has never felt more necessary.
The desire to foster collectives and collaboration was also seen outside the UK, as Uganda's Nyege Nyege Tapes continued to offer new electronic perspectives and provide a vibrant and diverse counterpoint to political and cultural insularity.
Others, whether in jazz or ambient realms, chose to explore the limits of solo recording, with Angel Bat Dawid, Robert Stillman, Meitei and Midori Hirano among those whose layered efforts became more than the sum of their parts.
Throughout this list, we have sought to encapsulate the variety of music covered on The Vinyl Factory, while also spanning albums that the VF Team have listened to and loved more than others in 2019.
As such, our round-ups are framed as 'favourites' rather than 'best ofs', and every album needs to have received (or imminently be receiving) a vinyl release in order to feature.
Catch up on the rest of VF's 2019 round-ups here:
Our 20 favourite 12″s and EPs of 2019
Our 10 favourite 7″s and 10″s of 2019
Our 30 favourite reissues of 2019
Our 12 favourite reissue singles of 2019
The best turntables of 2019
The best speakers of 2019
The best amplifiers of 2019
The best headphones of 2019
---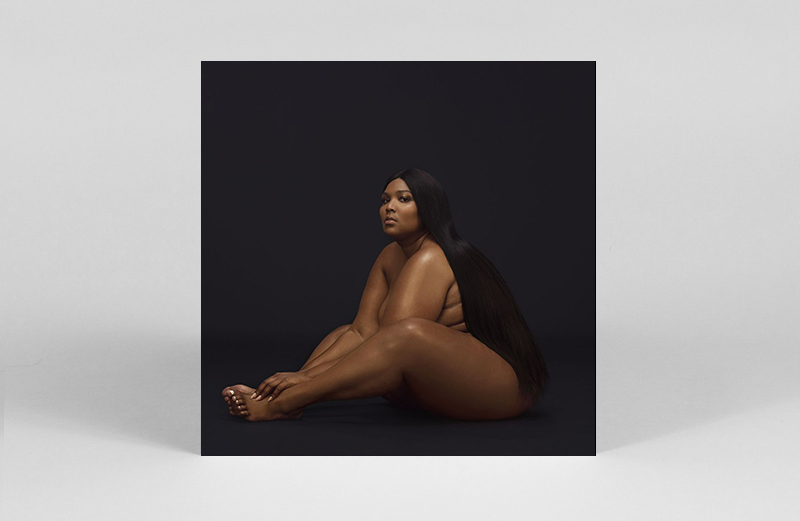 50. Lizzo
Cuz I Love You
(Nice Life Recording Company)
"If I'm shinin', everybody gonna shine… ya-ya-eeeeeeeee" belts flute-slinging boss Lizzo on 'Juice', and at the culmination of 2019 her star blazes bright as ever. Unapologetically herself, Lizzo is also an artist who mainstream music may never have dreamed up in its white-washed cookie cutter world. This makes makes her success all the more needed, as well as all the more exciting to watch. Whether crooning inspirational power ballads to the brokenhearted or serving inspired rnb stompers with Missy Elliott, every track on Cuz I Love You slaps in its own way (even when it toes the acceptable bounds of cringe-inducing pop). To watch her perform is likewise a sheer delight, everywhere from her Glastonbury throwdown to usually boring awards shows that she fills with pizzazz. When she shines, you light up too – that's the joy, and power, of Lizzo. – Gabriela Helfet
---
49. Sudan Archives
Athena
(Stones Throw)
Building on the solid foundation of two acclaimed EPs, Brittney Denise Parks aka Sudan Archives unveiled her debut album this year, extending her unique sonic fusion into the fourteen tracks of Athena. As you'd expect from its title there's wisdom and empowerment within the lyrics, but it's the innovative, irresistible grooves which drive her point home, led by her remarkable combination of voice and violin. Switching between Western classical swoon, North African folk and jazz tones, the expansive range of Archives' playing is matched only by her dynamic vocals, creating a unique style of soulful rnb. – Patrick Ryder
---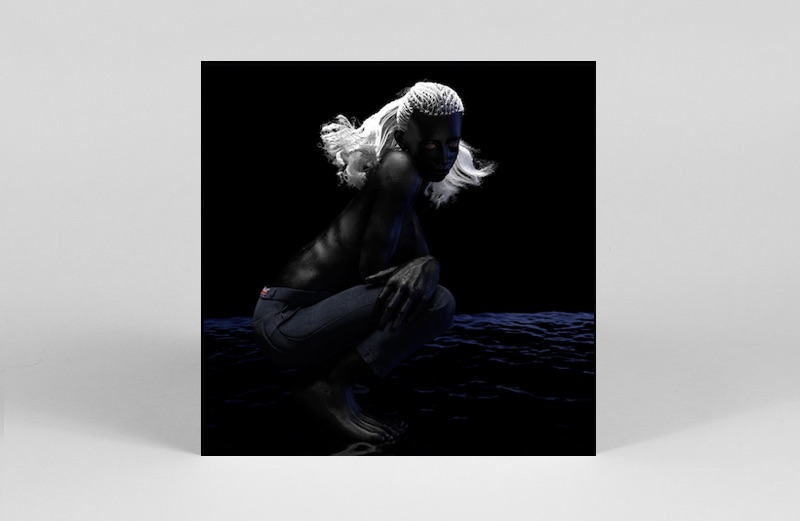 48. Klein
Lifetime
(Inj inc.)
On Lifetime, South London producer and singer Klein skitters between mutated gospel, distortion and family recordings as she explores the black diasporic experience. Throughout, she rarely relies on her own voice – treating it as an instrument to be manipulated and distorted at will when she does. Spanning from waves of distortion washing over in 'Listen and See As They Take' to overwrought organs coupling with the sound of crackling fire to evoke a chaos of the psyche in 'Protect My Blood' Lifetime, summons up a range of emotional tonality in her deconstructed, cinematic electronics. – Lazlo Rugoff
---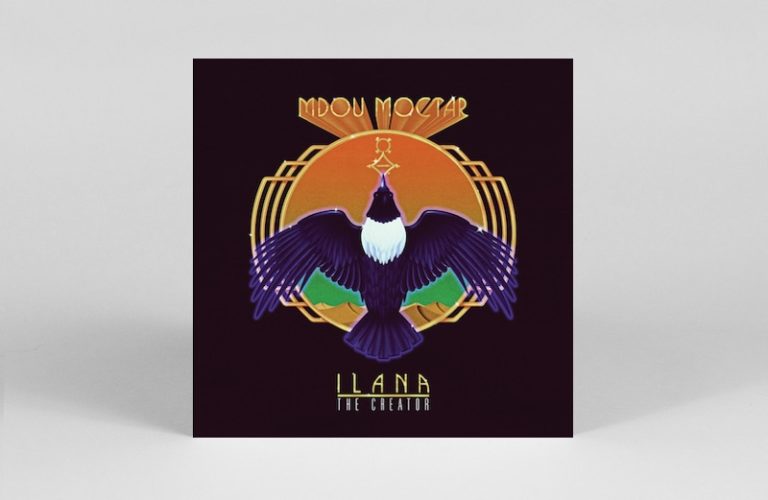 47. Mdou Moctar
Ilana (The Creator)
(Sahel Sounds)
Ten years ago, Tuareg guitarist Mdou Moctar distributed his debut release across West Africa on SD cards. Having since featured on Sahel Sounds' Music from Saharan Cellphones compilation, penned the soundtrack for a Saharan remake of Purple Rain, and recorded at Jack White's Third Man Records, Moctar returned to the Portland label to release his first studio album. Backed by musicians including Ahmoudou Madassane of Les Filles de Illighadad on rhythm guitar, Aboubacar Mazawadje on percussion, and Michael Coltun on bass, Moctar's Ilana (The Creator) crystallises a desert blues sound that is both driving and spacious, flying high on tracks like 'Inizgam' or getting gritty on title piece 'Ilana', which exposes France's exploitation of Niger's uranium reserves. – Anton Spice
---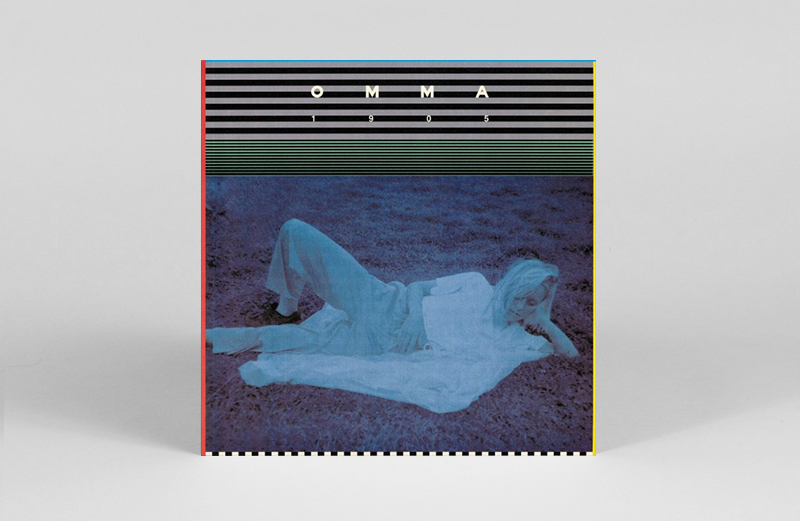 46. Omma
1905
(Antinote)
In the seven years since its inception, Parisian imprint Antinote has firmly established itself as an imprint that explores the fringes of club music, contemporary electronics and sideways synth-pop. Alongside notable releases for Radiante Pourpre, D.K. and River Yarra, 1905 stands out in 2019, introducing the wider world to the coldwave sound of Moscow's Omma. Using a host of DIY equipment and personalised tech, Omma delivers 8 tracks in the guise of ice cold electro ('1905'), pitch-bent IDM ('Mojno') and glitching techno-pop ('Romantika'), for an atmospheric and engaging listen. – PR
---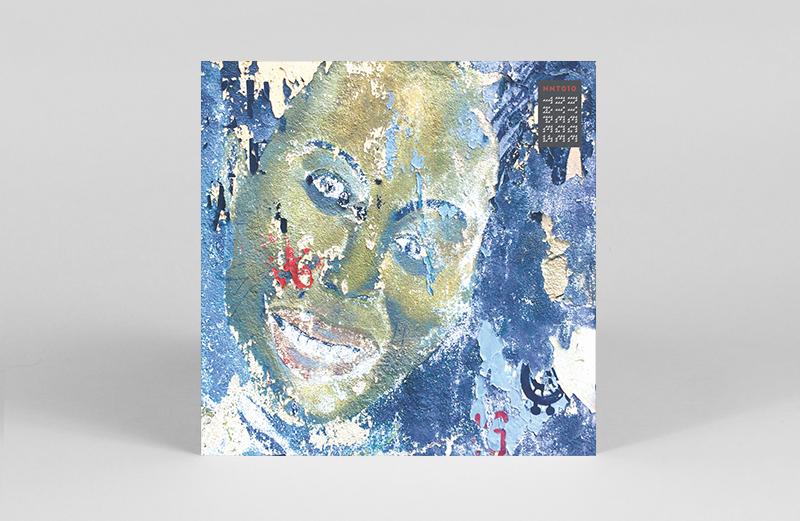 45. Jay Mitta
Tatizo Pesa
(Nyege Nyege Tapes)
Uganda's Nyege Nyege Tapes wasted no time in opening 2019 with the next instalment in their singeli series – an absolute belter of a record from Jay Mitta, fuelled by the genre's breakneck BPM count. As Nyege Nyege has centred on the collision between traditional East African rhythm and its modern club-ready descendents, its focus on Dar es Salaam's Sisso Studios has been a revelation, with Jay Mitta proving another key voice within a scene of local innovators. Along with comrades such as Bamba Pana and Sisso (who have released similarly top notch LP's on the label), Mitta's take on singeli shows a flair for high-octane polyrhythms, to create a sound that's both exhilaratingly frenetic and seriously addictive. – James Hammond
---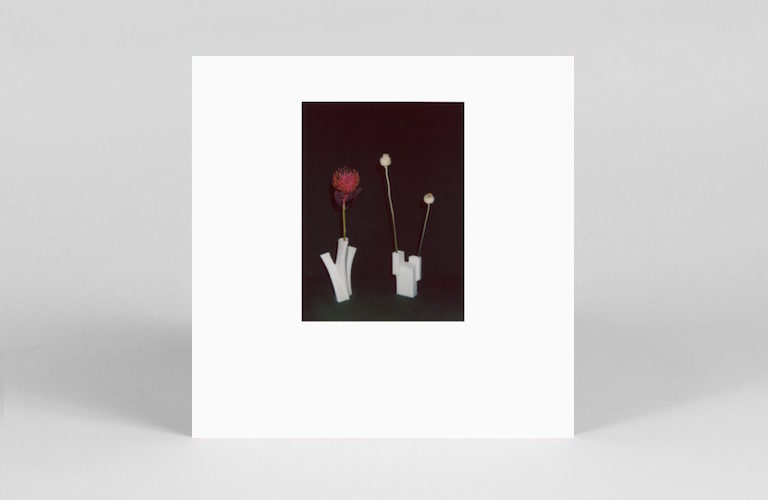 44. Felicia Atkinson
The Flower and the Vessel
(Shelter Press)
Shelter Press continues to be an invaluable source of aural oddities and sonic experimentation, and it is the label's co-founder Felicia Atkinson who delivers this gem of deeper listening. Recorded as a series of sonic gestures to connect to time and place in the midst of pregnancy and touring, The Flower and the Vessel is a striking example of Atkinson's ability to create collages of "living sounds". As a poet, artist, and musician who has long embraced field recording, her compositions take on all forms of inspiration. Here, the ideas of Japanese Ikebana flower arrangement informs these unique structures. As with past works from Atkinson, The Flower and the Vessel is the kind of record that has the power to strip off the surface layer of "everyday" sounds, and let your ears wander around in the frequencies exposed. – JH
---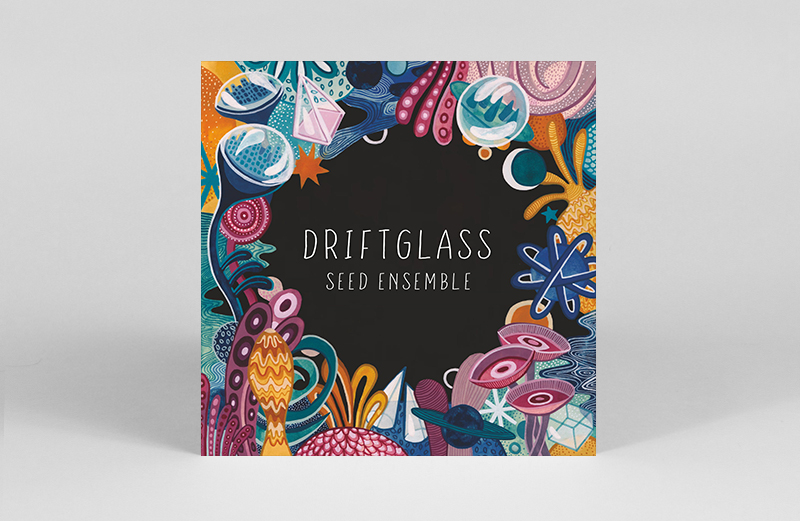 43. SEED Ensemble
Driftglass
(Jazz Re:freshed)
Led by Cassie Kinoshi, who is also part of Kokoroko and Nérija, SEED Ensemble's Driftglass draws on inspiration from West Africa and London. Responding to racism and the Grenfell Disaster, tracks such as 'The Darkies' and 'Wake (For Grenfell)' are characterised by forceful horn and brass arrangements, aided by soulful harmonies that inspire both movement and thought. Given that SEED is made up of musicians such as Sheila Maurice-Grey (also of Kokoroko) and Shirley Tetteh (of Maisha), Driftglass offers a feeling of familiarity and closeness. As the new guard of London's jazz scene cements itself in 2019, the closeness that its musicians share will resound for years to come. – Jesse Bernard
---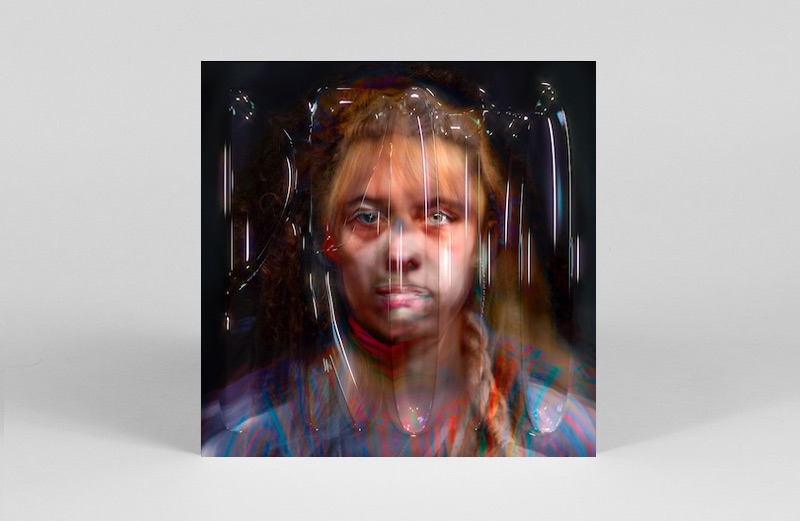 42. Holly Herndon
PROTO
(4AD)
In the clambering to fully understand the possibilities and potential pitfalls of artificial intelligence, PROTO arrives in praise of human-AI collaboration, as Holly Herndon actively welcomes the robot called "Spawn" into her vocal ensemble. An AI taught to sing by mimicry, and described as Herndon's "inhuman baby", Spawn is an active performer on PROTO. Here, the AI manages peculiar forms of improvisation as it responds to and modulates the human voice in ways that make its auto-tune siblings seem positively outdated. As expressed on the album's cover, PROTO is a work of amalgamation and group dynamics – a choir pushed out into the bounds of electronic maximalism with Herndon and Spawn as their guide. – JH
---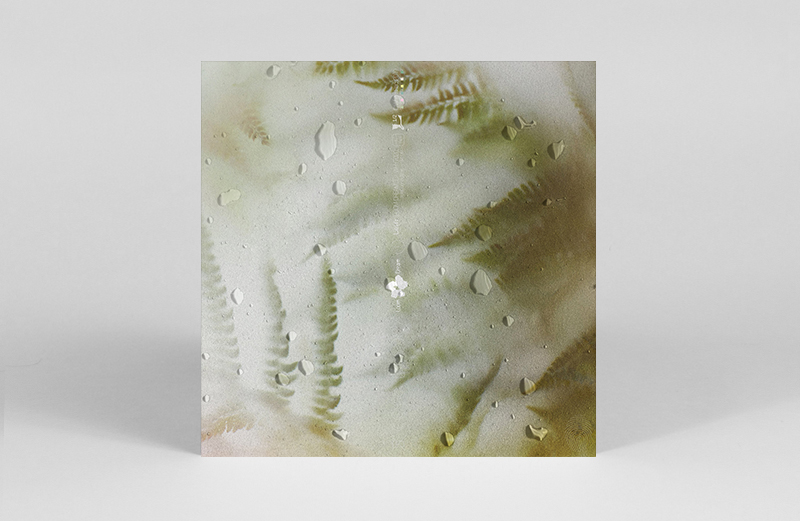 41. Leif
Loom Dream
(Whities)
An ode to his favourite plants, in Loom Dream, UK producer Leif tiptoes through downtempo and house to minimal percussion, kaleidoscopic synths and ambient shades in transfixing iterations. A beautifully crafted album from a producer who has long flown under the radar, releasing dozens of records that are also well worth peeping, over the course of the past 15 years, Loom Dream also includes an interactive website featuring tidbits about the flora each track is named after. It is one of several albums released by Whities, including Rupert Clearvaux's understated After Masterpieces, which is another favourite of 2019. – GH
---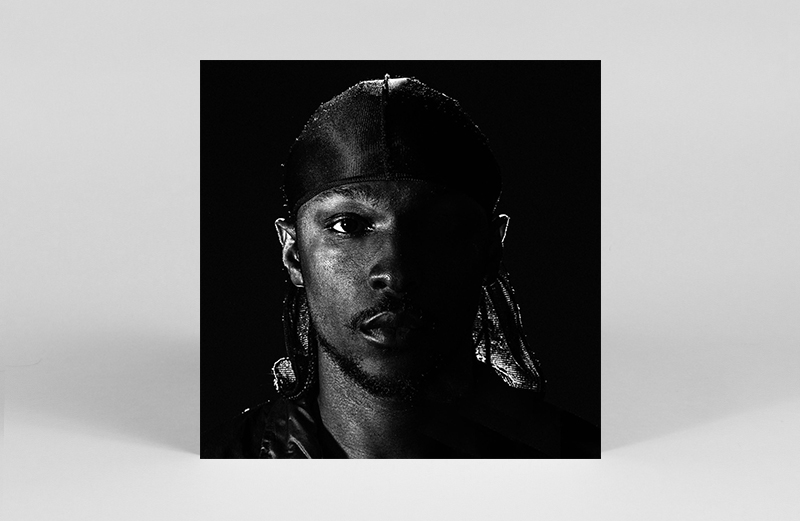 40. JME
Grime MC
(Boy Better Know)
Boy Better Know co-founders Jamie and Joseph both came through this year, showing just how multi-faced grime is and continues to be. (It also makes companies like Spotify grouping grime, hip-hop, drill, dancehall, etc into a single category called UK hip-hop seem even more absurd.) Eschewing the trappings of digital, JME's appropriately titled Grime MC is solely available on physical formats. "I'm sick of these pussyholes in this industry…" he extols on 'Nang'. "Can't call yourself a grime MC if you can't come radio stand up and spit. Oi, how did man get that whip? Bussup the mic and slit. Oi how did man get that yard? Bussup the mic, go hard…" Like a broadcast from the fiercest pirate station in East London, the tracks are paired down to 'essentials': rumbling beats echoing as the MCing flits atop them, lead by JME's dextrous flow. ('Dem Man Are Dead' and 'Live' are particularly immense.) Similarly, its vinyl offering is cut loud and ferocious, especially in the low end. Rather than sounding old-hat, the tunes emerge as fresh as ever – a reminder of grime's enduring power in its most stark and raw forms, and how many shapes it's taken on since its inception. – GH
---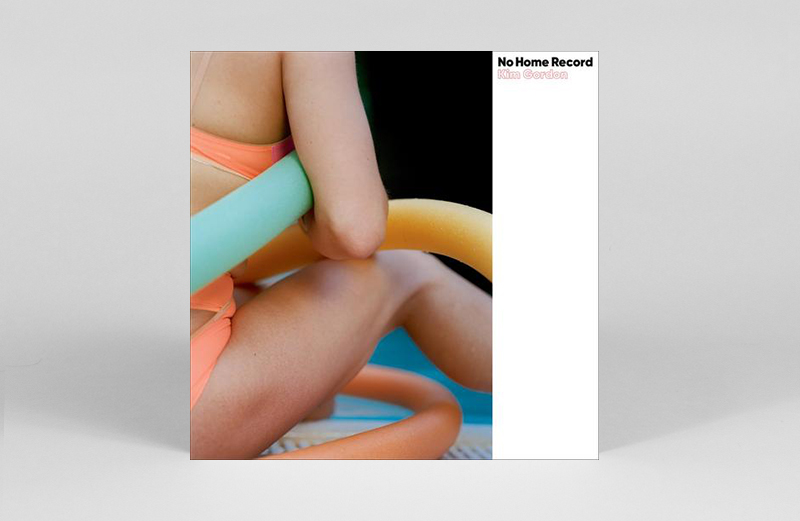 39. Kim Gordon
No Home Record
(Matador)
Kim Gordon's first solo LP No Home Record takes several liberating risks, whether in the trap-inflected mbira of 'Paprika Pony' or the transition between the bass wobble and acoustic guitars on 'Sketch Artist'. A stalwart in world of punk rock, it makes sense that Gordon's sonic palette travels far and wide on No Home Record, with producer Justin Raisen proving a fitting co-conspirator. While hip-hop influences abound throughout, there's still a heady amount of dissonance and guitar skronk at play here, with 'Hungry Baby' making a convincing case that the Stooges' '1970' can be successfully transported to 2020. Lyrically wry and brilliantly composed, No Home Record is audacious, effortlessly cool, and a middle finger to bloated nostalgia and the lazy throwbacks that try to pass as reinvention. – JH
---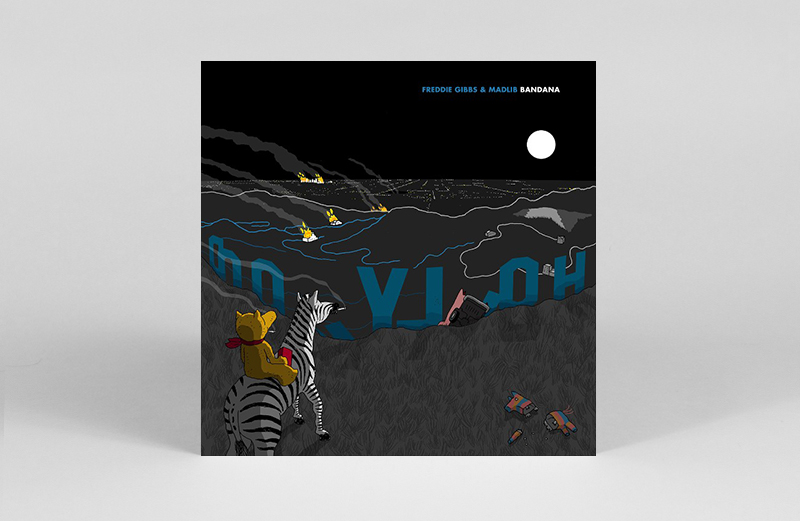 38. Madlib & Freddie Gibbs
Bandana
(Madlib Invazion)
Freddie Gibbs' versatile pulp storytelling and Madlib's all-the-world's-a-crate production meshed so well in their 2014 album Piñata that further collabs were almost inevitable. However, given the revelations of that first album, few would have expected Bandana to top its predecessor so emphatically. Gibbs' tough-suave voice ramps up the agility of his flow and the edge of his words alike – ("Fuckin' up this bad food/Fast food, gettin' fat/Nine, extended clip attached/Swingin' it like a battle axe" – "Cataracts") – while Madlib's ear for rolling trap snares ('Half Manne Half Cocaine') is just as keen as his sense of domestic exotica. As a producer, Madlib's ability to sample-flip yearning soul loops ('Palmolive'), glimmering smooth jazz ('Crime Pays'), and super-chopped cinema funk ('Flat Tummy Tea') into new, classic forms remains unmatched. – Nate Patrin
---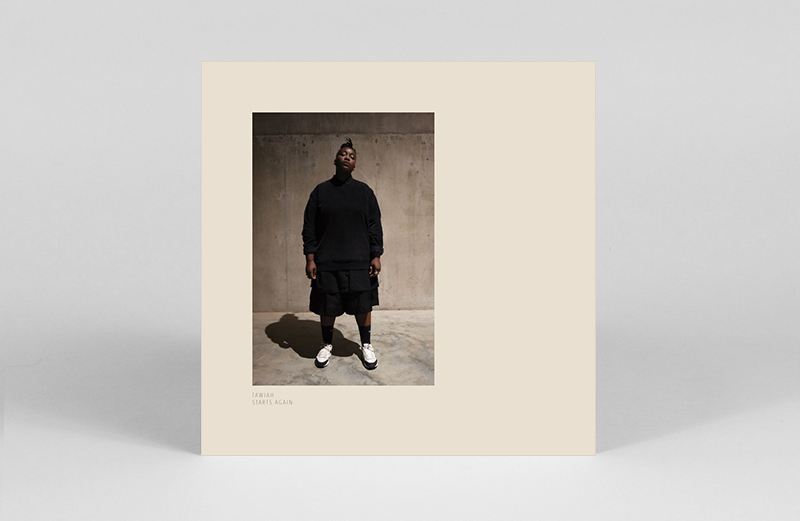 37. Tawiah
Starts Again
(First Word)
Although Starts Again is Tawiah's debut album, it comes twelve years after she sauntered into music with her first EP. As such, the album represents a beginning of sorts, in a context where much has been made of this new generation British soul musicians. However, Tawaih's cadence and vocal range comes alive on tracks such as 'Borders' and 'Lost In A Dream', which have a timeless feel, joining a canon of soul artists whose work isn't fixed to a specific era. – JB
---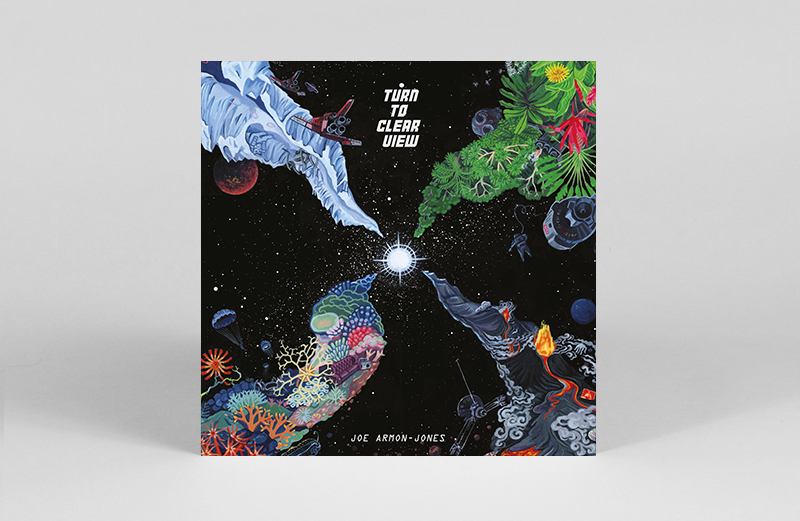 36. Joe Armon-Jones
Turn To Clear View
(Brownswood)
Joe Armon-Jones' Turn To Clear View relaxes into the sound established on his 2018 album Starting Today, expanding on its quieter moments to create a new record full of nocturnal modes and low-lit improvisations. While Turn To Clear View draws equally on Ethio-jazz scales as the virtuosity of '70s fusion, the most striking element lies in Armon-Jones' ability to tease a groove from the kernel of an idea and build a sonic world around it. A record that flows with the freedom of an artist in mid-stride, Turn To Clear View is a fluent expression of what makes Armon-Jones both a fantastic pianist and a considered composer. – Anton Spice
---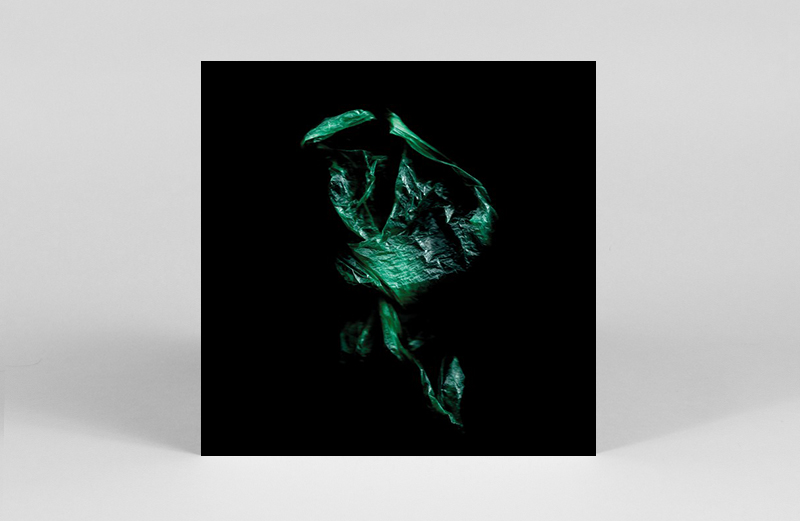 35. Stenny
Upsurge
(Ilian Tape)
Ilian Tape continues to be a beacon for sci-fi hued breakbeat and techno, with Roger 23's Is Demanding For Cultural Negotation one of our favourite 12″s of the year, alongside several honourable mentions from Skee Mask. Label mainstay Stenny's debut LP Upsurge further adds to Ilian's excellence. A ride through stripped-back synth meanderings (opening stunner 'Water Maze' and the kaleidoscope modulator of 'Dew') alongside zippy peak time steppers alike (whirling hi-hat dervish 'Swordfish' and eau du junglist 'Psygraph'), the album's 12-tracks feel like a gleeful journey through a wavy and wonderful night getting weird with friends. – GH
---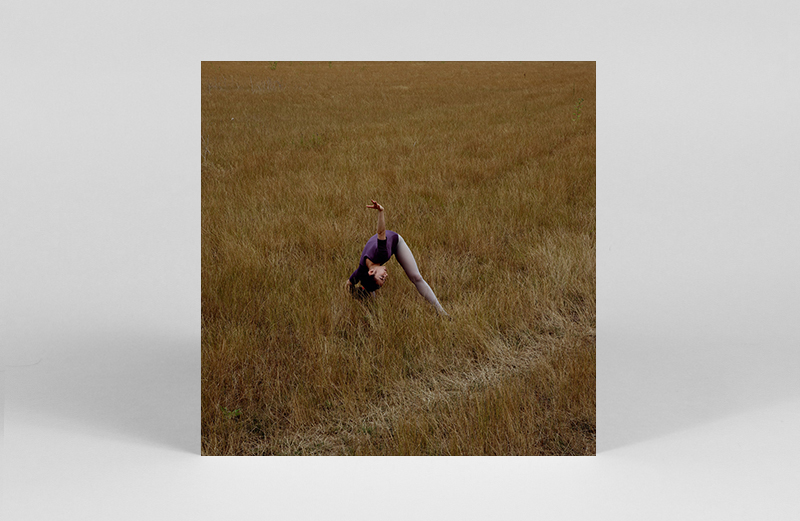 34. Tujiko Noriko
Kuro
(PAN)
Sound is so integral to the work of Japanese composer, writer and director Tujiko Noriko, that is misleading to talk of Kuro as just a soundtrack. Instead, Noriko describes the score as a parallel layer to the narrative, where "what is heard and seen continually wrestle with one another." Following the story of a Japanese woman living in the suburbs of Paris with her paraplegic lover, the score to Kuro is also an exquisite album in its own right, its gentle, eerie electronics and quivering vocals sometimes so subtle they create a wafer-thin tapestry of sound. The first release of PAN's Entopia series, which seeks to "amplify and redefine" our understanding of soundtracks, Kuro challenges and illuminates the potential of the form. – AS
---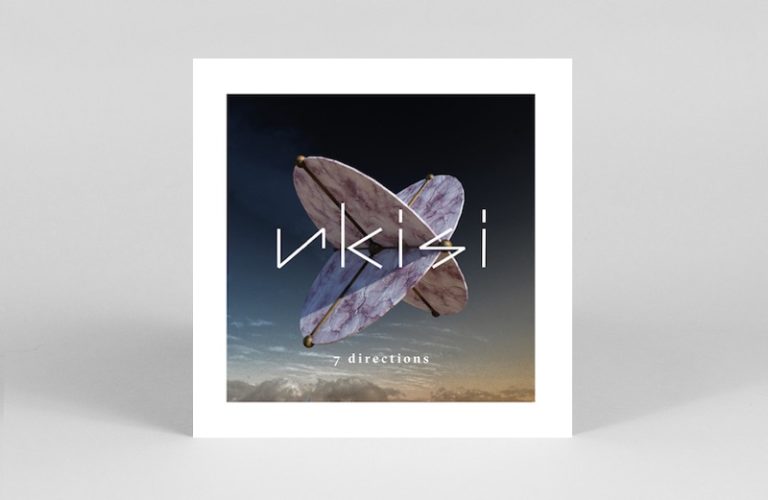 33. Nkisi
7 Directions
(UIQ)
NON Worldwide co-founder Nkisi released her debut album – 7 Directions – at the start of the year, drawing on reverberations from DRC, Belgium and London. Delving into Bantu cosmology, each of the seven directions on the album, denoted as Roman numerals, explores rhythmic variation amid a sweeping ambient soundscape. Cumulatively, the effect is one of percussive minimalism – the creation of what Nkisi has called "liquid architecture" – or a space to feel, experience and connect with sound at a universal level. – AS
---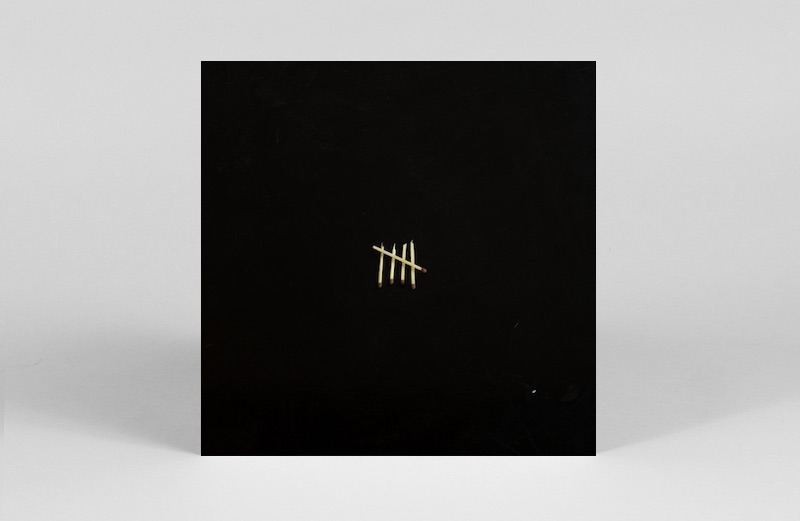 32. Sault
5
(Forever Living Originals)
One of two albums to emerge from rnb collective Sault in 2019, 5 has gathered incremental support over the year for its blend of ESG-influenced funk, analogue soul, and gospel boogie. Rattling into gear on opener 'Up All Night' – like you've just stumbled into a recording session, as the drummer picks up a groove – 5's intensity never drops, every track a riot of punchy basslines, raw drums and soulful vocal turns (hear how 'Don't Waste My Time' pivots from angular punk to liquid funk on a dime). Produced by Inflo, whose work on Little Simz and Michael Kiwanuka should give some indication of where this is coming from, the mystery of 5 intrigues and enchants in equal measure. – AS
---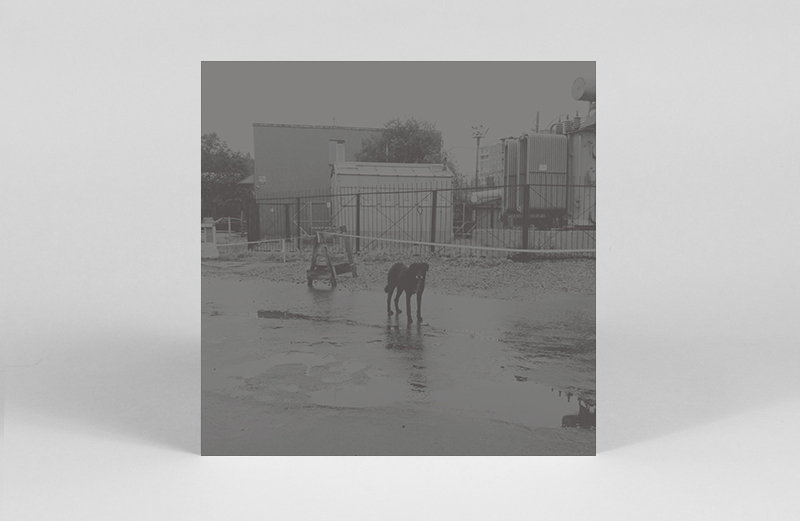 31. Nivhek
After It's Own Death
(Yellow Electric/ West 25th)
Liz Harris aka Grouper began 2019 with a new moniker and double LP After It's Own Death. With a small batch released on her Yellow Electric imprint eventually being restocked by W.25th, After It's Own Death passed into the world with the same emotional resonance and spectral qualities that imbue the best of Harris' work as Grouper. As long-form pieces of reconfigured sounds that delve into the sonority of all things that chime, these carefully paced suites have an enveloping effect. If you're seeking out a temporal slip to bring in the New Year, this one is tailor-made. – JH
---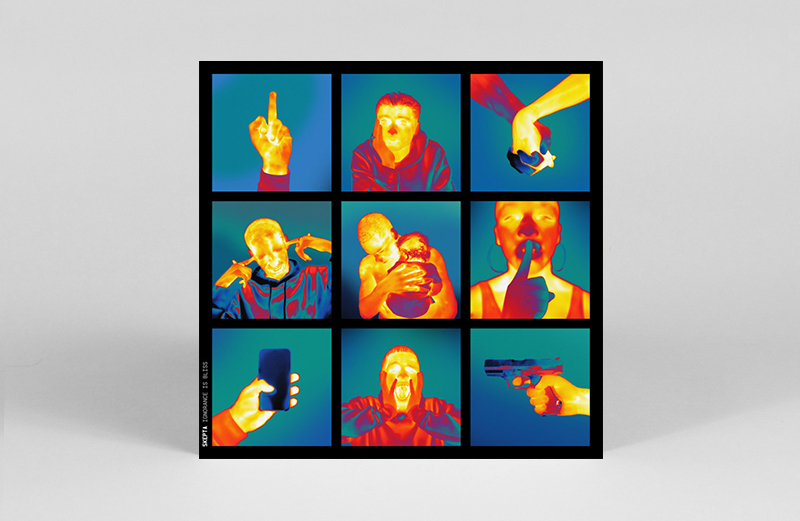 30. Skepta
Ignorance Is Bliss
(Boy Better Know)
It was always going to be difficult for Skepta to rise to the challenge of Konnichiwa, and for a lot of fans who were introduced to him following 2014's 'Shutdown', Ignorance Is Bliss carries all of the weight of a sophomore album. For the those who've been along for the ride since his 2007 debut Greatest Hits, Ignorance Is Bliss feels like Skepta attempting to re-establish himself in a new grime world. Rather than recreate classic moments, 'What Do You Mean?' is Skepta's way of allowing his staple bars to exist in a context where he's no longer doing radio sets and Risky Roadz DVDs. Finding a way to sample Sophie Ellis Bextor, and making it sound good is a feat deserving of a place on this list in itself. For the most part, Skepta strikes a deft balance between holding on to what has brought him this far, and a lean towards glossier rap productions – not for the first time. It is this knowing juxtaposition that allows Skepta to remain one of the UK's dissident voices. – JB
---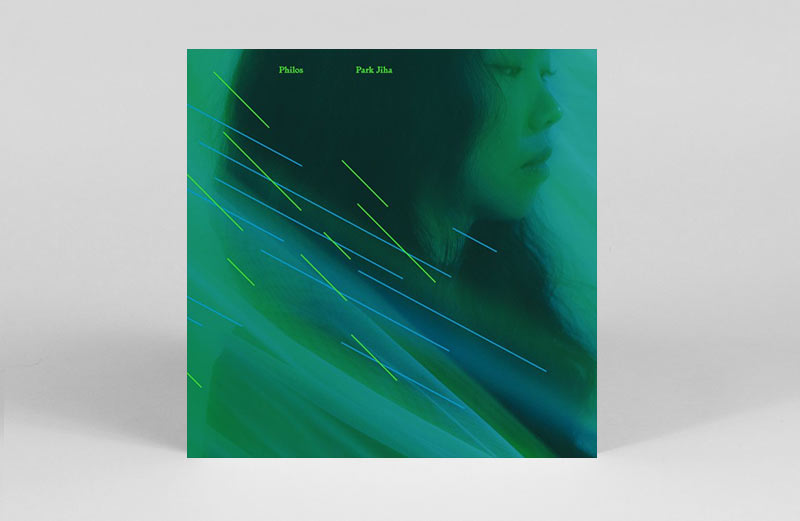 29. Park Jiha
Philos
(Tak:til)
Multi-instrumentalist and composer Park Jiha makes a return, following her debut Communion – one of our favourite albums of 2018 – with second LP Philos. "An evocation of her love for time, space and sound," on Philos Jiha plays all the instruments herself, including the piri (double reed flute), saenghwang (mouth organ) and yanggeum (hammered dulcimer). Doing so, she creates music that exists in the expanse between traditional South Korean instrumental music and more contemporary ambient sensibilities. – LR
---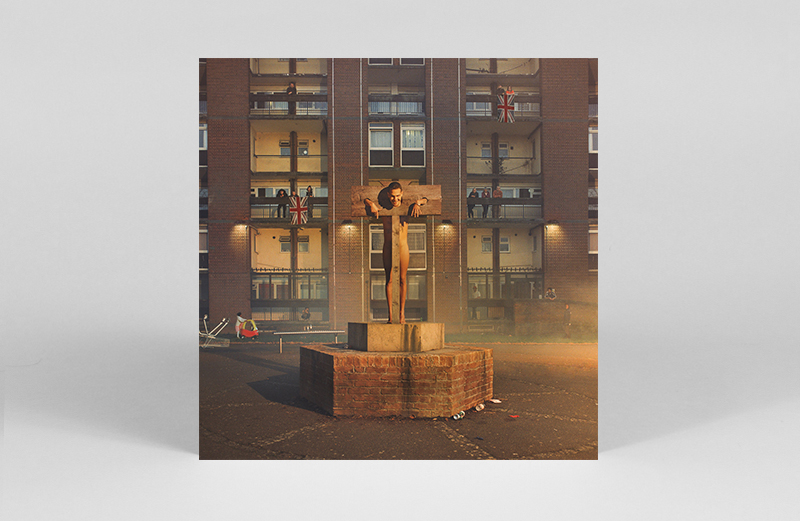 28. Slowthai
Nothing Great About Britain
(Method)
Britain's provocateur-in-residence Slowthai released a bevy of attention-grabbing singles, but whether he could enrapture in the same way on a long player was another story. (Similarly, his live shows have always been a spectacle, but some have been electric, while others have seen his bratty antics verging on shtick and misplaced anger.) Haters be damned, as Nothing Great About Britain delivers a swift boot to the teeth and a resounding yes. Amongst his more overt singles like the title tune and 'Ladies', sit fluttering sample beauties like 'Gorgeous' bearing a similar ability to reel off lyrics that step from irreverent to affecting in a nanosecond. Its focus also rings particularly weighty, at a time when the UK seemingly slips further into a right-wing, racist socio-political chokehold. Yet another example that the most exciting and challenging movement in music is coming from the UK's rap and grime scenes – Something Great About Britain at a time when it may feel hard to find them. – GH
---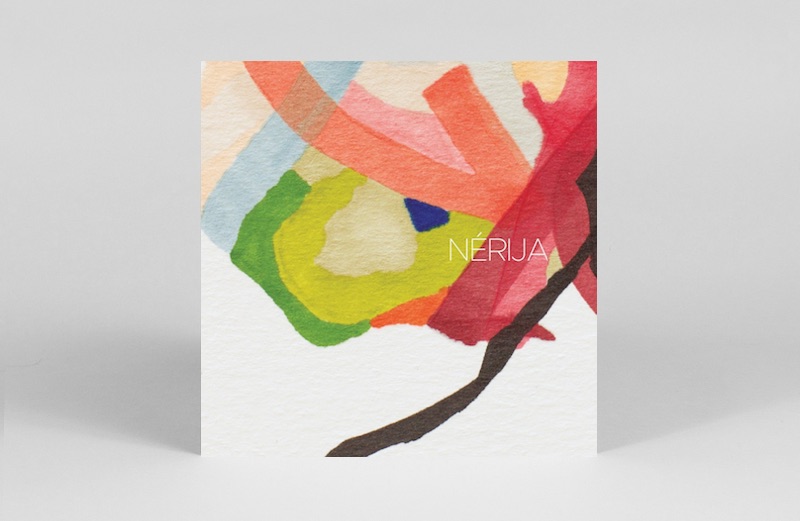 27. Nérija
Blume
(Domino)
Seven-piece London jazz crew Nérija cite producer Teo Macero's works with Miles Davis on In A Silent Way and Bitches Brew as a key influence on their sound. And one of the first things you notice about Blume, particularly on tracks like 'Riverfest' and 'Last Straw', is how high the drums are in the mix, placing the groove front and centre of the group's mid-tempo compositions. With the articulate improvisations of Cassie Kinoshi and Nubya Garcia's saxophones, Sheila Maurice-Grey's trumpet or Shirley Tetteh's guitar given space to play across the groove, the album moves between sparse and rich textures. That Blume features compositions from every member of the band and comes together as a coherent and multi-faceted whole is testament to their collective, forward-thinking vision. – AS
---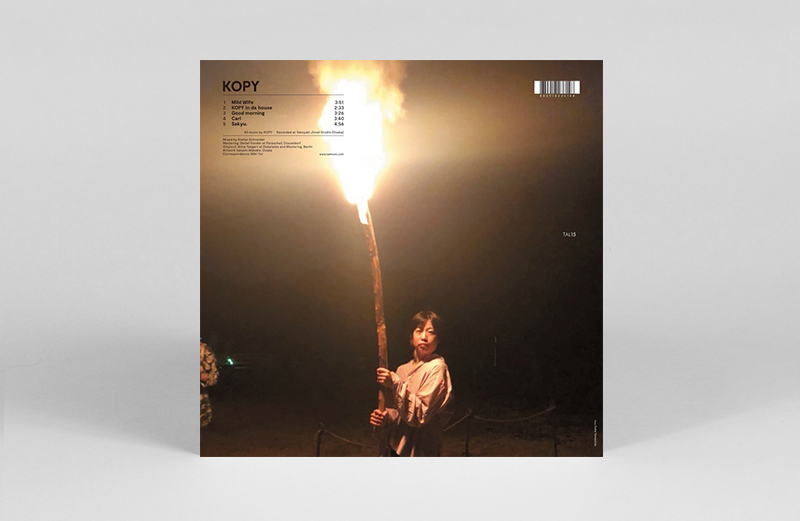 26. Tentenko / Kopy
Super Mild
(TAL)
Japanese electronic producers Kopy and Tentenko – the latter of whom released one of our favourite albums in 2018 – team up for something different, with their split LP Super Mild. Whereas Tentenko's eponymous debut offered mutant synth and J-pop electronics, Super Mild shows an unexpected side to her, dipping into experimental realms that her collaborator, Osaka-based artist Kopy, regularly inhabits. A view into new takes on the Nippon underground, Super Mild is anything but, boasting tracks seamlessly move from dub hues to deconstructed experimental meanderings and tik-tok techno explorations with gusto. – GH
---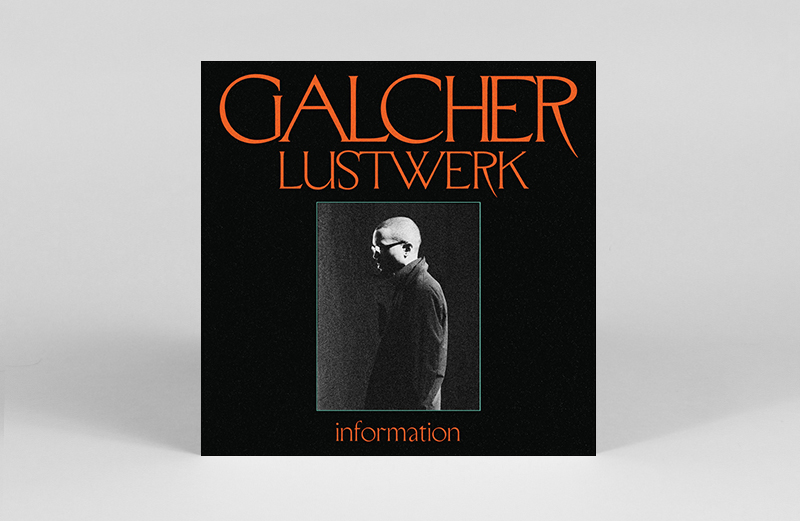 25. Galcher Lustwerk
Information
(Ghostly International)
Where Galcher Lustwerk's previous outings have seen the producer layer red-lined percussion under dusty pads and blown-out bass in captivating fashion, Information is a nuanced and mature set of textured dance electronics. Swinging 909s and whispered trap vocals offer a fresh perspective on the deep house aesthetic. Melodic, accessible but still innovative, Lustwerk's third LP is not only his best, but a signpost towards a new direction for lo-fi terrain. – PR
---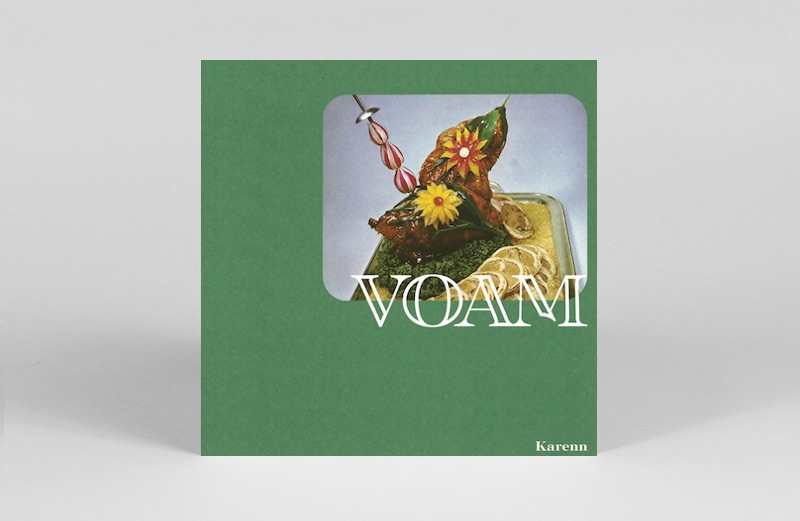 24. Karenn
Grapefruit Regret
(Voam)
Slicing up citrusy jackhammers direct into your motherboard, Karenn aka Blawan and Pariah deliver their first full length LP with Grapefruit Regret. Created as a "compliment and contrast" to their live shows, its 8-tracks hammer through trippy synths and machine-whirling percussives, sure to fill all those who dabble in its sweet nectars with delight. Make all the bad fruit puns you like, Grapefruit Regret is a stellar outing – filled with the kind of layered, grinding techno tunes that are equally thrilling when digested in the comfort of your own rave den, as they are when heard blasted out in a dark warehouse haven. – GH
---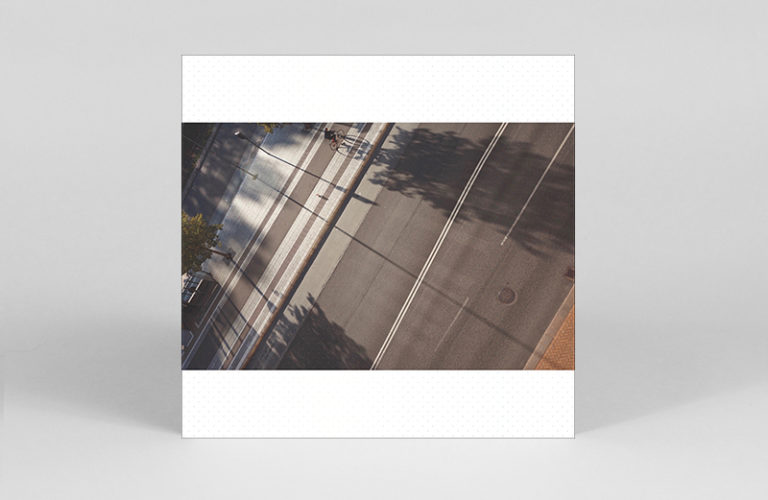 23. Robert Stillman
Reality
(Orindal)
US-born, UK-based saxophonist Robert Stillman's Reality is a multi-layered symphony of one. Recording all instruments himself, Stillman goes deep into both the tonal potential of the saxophone (no surprise the album is inspired by greats like Coltrane, Coleman and Ayler), and the kind of rhythmic variation that errs towards minimalism. From the first notes of album opener 'All Are Welcome', it's Stillman's clear and confident tone which carries each composition, whether on the angular refrains of 'The Stars Are Beautiful' or the woven ambiance of 'Flower'. – AS
---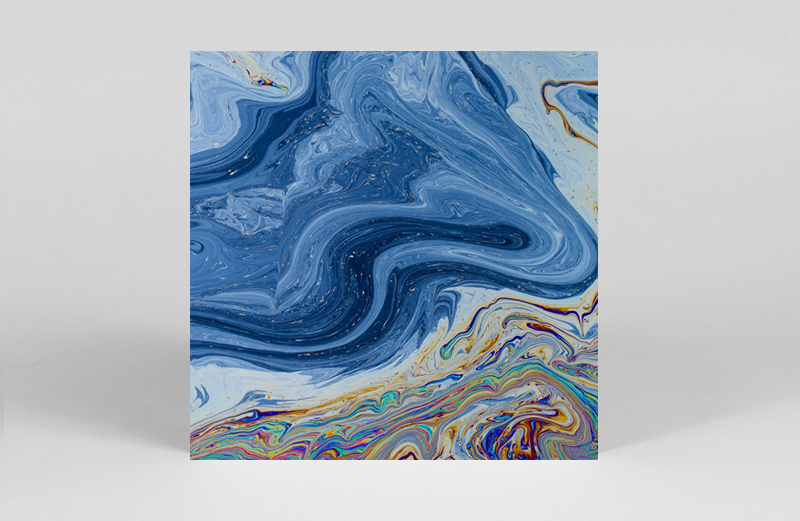 22. Floating Points
Crush
(Ninja Tune)
Floating Points enlists his Buchla synthesizer for new album Crush on Ninja Tune. Its 12-tracks were created in a five-week period, inspired by his mesmerising improvised shows during 2017. Crush is a lustrous collection that sees Floating Points at his bubbling and ethereal house best, which faces forwards while also nodding back to his most beloved tracks, like 'Arp3′. Transforming the music into 3D breathed new life into the album further still. Floating Points' performance at London's Printworks in November was an immersive audio-visual joy – featuring lighting that echoed his modular musings, to create an atmosphere that was easily one of the year's best electronic live shows. – GH
---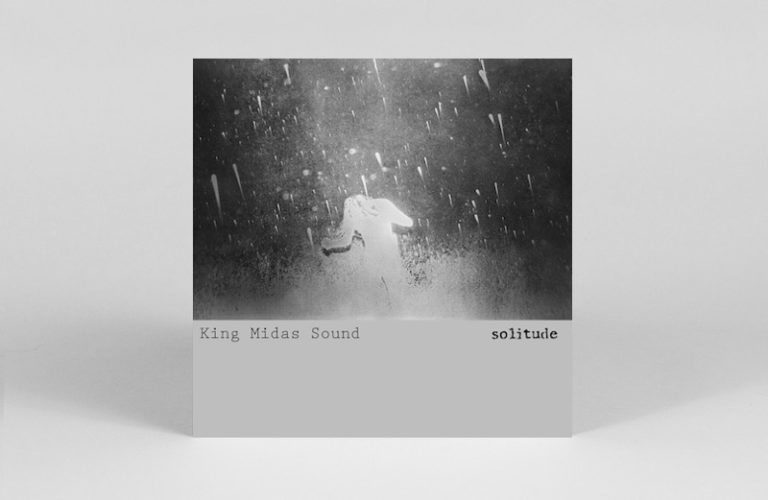 21. King Midas Sound
Solitude
(Cosmo Rhythmatic)
For Kevin Martin to call Solitude his heaviest album speaks volumes. Foregrounding the baritone poetry of Roger Robinson, the latest offering from King Midas Sound confronts the universality of grief and loneliness head on – an exploration of the human condition that unpicks its frailties and celebrates its resolution in equal measure. Martin's glacial drones provide an atemporal drift to the record, which comes in and out of focus via Robinson's unsettling, often intimate observations. Inspired by the existential worlds of Bacon, Beckett and Kane, Solitude challenges both the artists themselves and listeners alike not to look away. – AS
---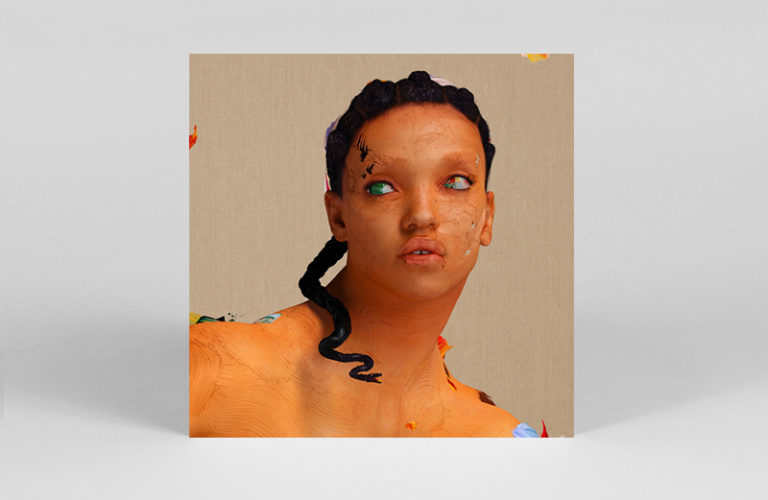 20. FKA Twigs
Magdalene
(Young Turks)
FKA Twigs' second studio album, Magdalene, marries music, dance, and film into a holy alchemy. On 'fallen alien', a staccato piano melody punctuates a harshly plucked guitar as distorted voices swirl around Twigs' otherworldly vocals and gritty electronic beats. It's this middle ground between the classic and the avant garde that has become Twigs' calling card. It's no coincidence that Twigs named her second album Magdalene: every song sounds like a paean whispered to the heavens by someone who has seen grace but never held onto it long enough to grasp its full glory. – Cameron Cook
---
19. Midori Hirano
Mirrors In Mirrors
(Daisart)
Berlin-based musician Midori Hirano weaves gossamer pianos with classical, ambient and electronics in her ethereal debut Mirrors In Mirrors. Written, produced, recorded and mixed entirely by Hirano, across its 7-tracks she employs piano alongside synthesisers and effects with a deft touch. As a genre, 'Modern classical' gets a bad rap, thanks to its often cloying qualities. However Hirano's Mirrors in Mirrors – a delicately nuanced, multi-layered, sonic prism to reflect inside of – illuminates new ways of viewing the style. – GH
---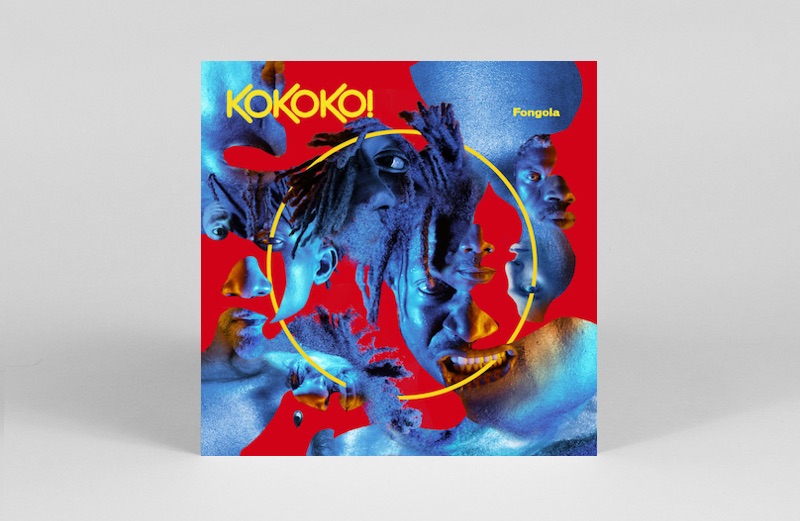 18. KOKOKO!
Fongola
(Transgressive)
Hailing from the DRC's capital Kinshasa, KOKOKO!'s debut album picks up where their 2018 EP Liboso left off, exploding into life with a riot of syncopated instrumentation, driving percussive rhythms and reverb-heavy kalimba. Crafted alongside French producer Débruit, Fongola showcases the band's array of home-made instruments, like the Jésus Crise harp, engineered with scraps of metal and wood, to give the music a muscular physicality. From a Zapp-inspired talk box to trance-inducing electronic loops, Fongola is assembled from sounds unique to KOKOKO! crafted together with the same energy present in the band's blistering live performances. – AS
---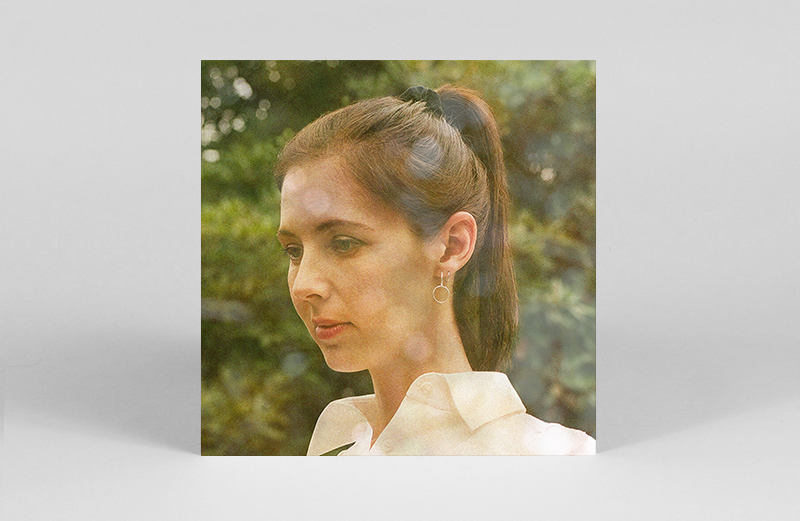 17. Carla Dal Forno
Look Up Sharp
(Kallista)
As 2019 saw Blackest Ever Black bow out from releasing new music, Carla Dal Forno put her DIY ethos into practice, launching her own Kallista imprint to release her new album Look Up Sharp. Having steadily built an obfuscated and alluring sound world in recent years, Look Up Sharp further fleshes out the hazy interplay between background and foreground in Dal Forno's music, as her voice works its way around dubby atmospherics and post-punk bass hooks. An artist who avoids the more overwrought set-ups, Look Up Sharp works a subtle spell in the realm of uneasy pop music, creating moods that seem to rest between worlds. – JH
---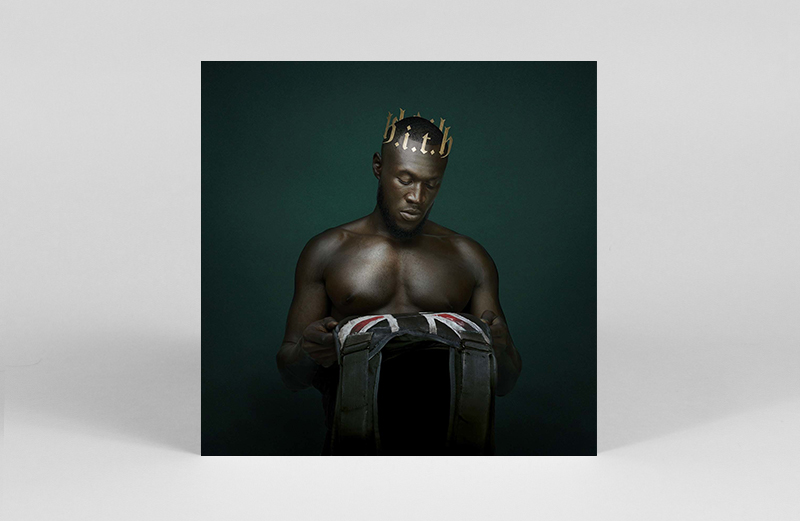 16. Stormzy
Heavy Is The Head
(Atlantic)
Following Gang Signs & Prayer was always going to be a difficult feat for Stormzy. Rather than be weighted down by expectation, he appears to be going from strength to strength, typified by his Glastonbury headline performance in the summer. As the title suggests, Stormzy is learning to embrace his newfound position as a voice of Britain, while recognising its challenges.
On H.I.T.H. he rises to this challenge by establishing a position between grime and the mainstream. Having hit new heights with the gospel inspired 'Blinded By Your Grace' on his debut, the brightest moments of Heavy Is The Head come on grime tracks like 'Audacity', 'Wiley Flow' and 'Pop Boy', where it's evident that his writing has not only become tighter and more compact, but his delivery packs a greater punch than ever. Whereas Stormzy expressed gratitude for his arrival on his debut, the writing and production on Heavy Is The Head suggests a more composed, well-rounded artist, who seems to be enjoying every win, while also lamenting every loss, that comes his way. – JB
---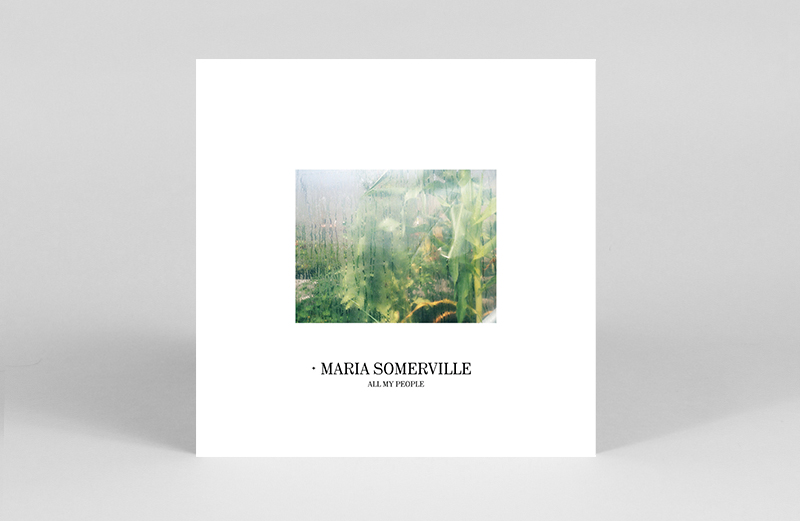 15. Maria Somerville
All My People
(Self-released)
Maria Somerville recorded her debut album All My People on Inis Óirr, the smallest of the Aran Islands off the west coast of Ireland. Weaving Irish ballads into drones of tape delay, Somerville steeps her sound in the ancient folk mysticism of the environment. Throughout, Somerville's vocals drift across the score like sea mist swept off the Atlantic, investigating themes of love, loss and nostalgia as witnessed from the periphery of the land. This makes for a captivating and enveloping album that evokes an island dream-state where time plays by different rules. – AS
---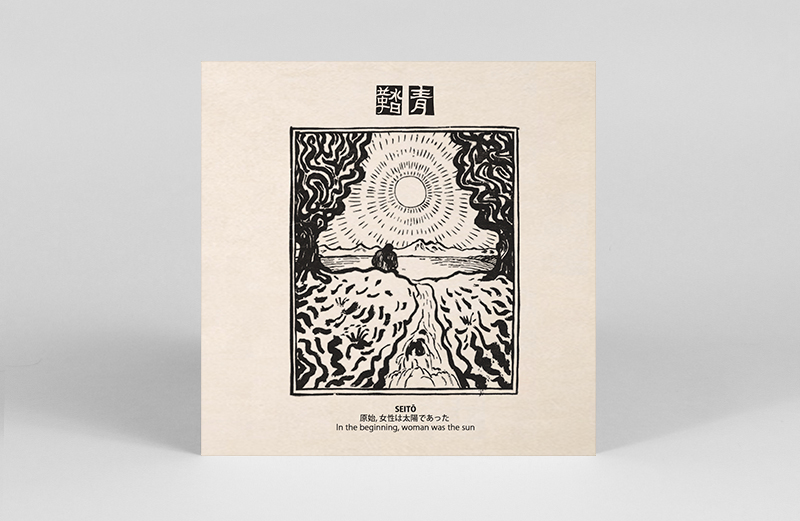 14. Various Artists
Seito: In The Beginning Woman Was The Sun
(Akuphone)
Japan's electronic music scene is often celebrated in terms of its pioneering past, thanks to groups and individuals like Yellow Magic Orchestra, Akiko Yano and Yasuaki Shimizu. However, 2019 heralded a new wave of contemporary female producers delivered into a wider, international music consciousness thanks to several releases, by artists both familiar and unknown. One of these is Akuphone's compilation Seito: In The Beginning, Woman Was The Sun, which collects seven different tracks by Japanese female producers who are each creating electronic-based work that spans from drone and traditional instrumentals to minimal techno and noise. The diversity of the sounds contained within (take Mikado Koko's shamisen-sampling 'Fukagawa Bushi' compared with the haunted, Butoh-esque, vocal reverberations of Fuji Yuki's 'Blood Moon', for example) lend an exciting feeling that Seito is only scratching the surface of Tokyo and Osaka's female-driven, electronic scenes. Hopefully this is a world we'll hear more from in 2020. – GH
---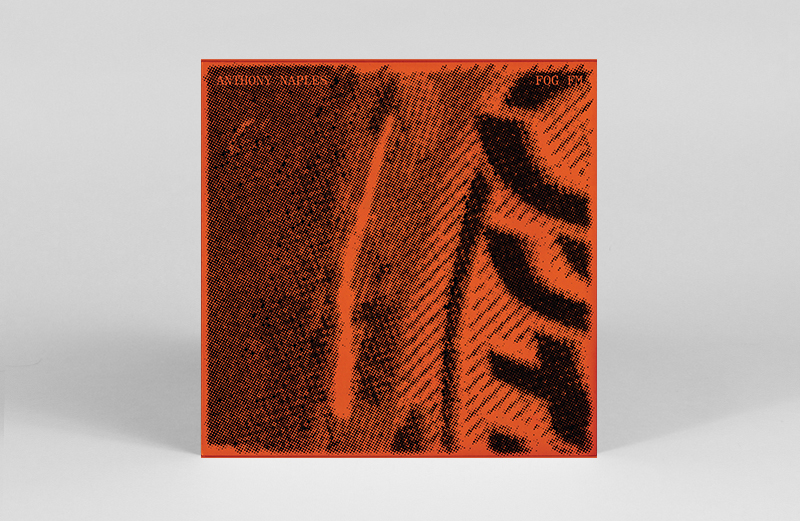 13. Anthony Naples
Fog FM
(ANS)
Anthony Naples takes you on a tangy acid trip to an imaginary radio station in Fog FM. His transmission is primed for the club, but just as suited to the afters. From the big room tonk of 'Purple Iris' – revving any techno engine – to the hypno-blissed-out meanderings of 'I'll Follow You' – fluttery, psychedelic synth-lines to make you catch a feel – no matter the bpm, the tracks are equally sublime. FOG FM is 2019's finest acid embrace, both on or off the dance floor. – GH
---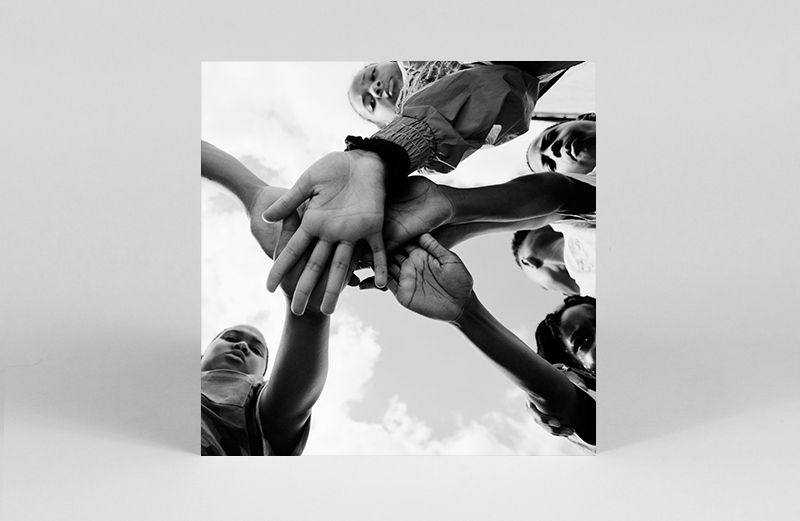 12. Kano
Hoodies All Summer
(Parlophone)
Kano has always been proud of where he comes from, and as a child of Newham, place has played a prominent role in his work. But as he appears to grow frustrated with the conditions Black people are facing under austerity – such as rising youth violence and deportation – Hoodies All Summer has pulled him closer to his native country of Jamaica. Whether in the pensive ode to the fallen, 'Trouble', the joyous 'Can't Hold We Down', or even 'SYM', Kano traverses through dancehall, grime and gospel, before ultimately bringing it back to his reggae roots in ways previous albums didn't. Gone are the days when Kano would release a mixtape or provide a feature verse, as Kano spits "That might be the hook I could retire after" on 'SYM'. Though we hope that there's much more to come from him, held together by the MC's polemic against death and loss, Hoodies All Summer would be the perfect swan song. – JB
---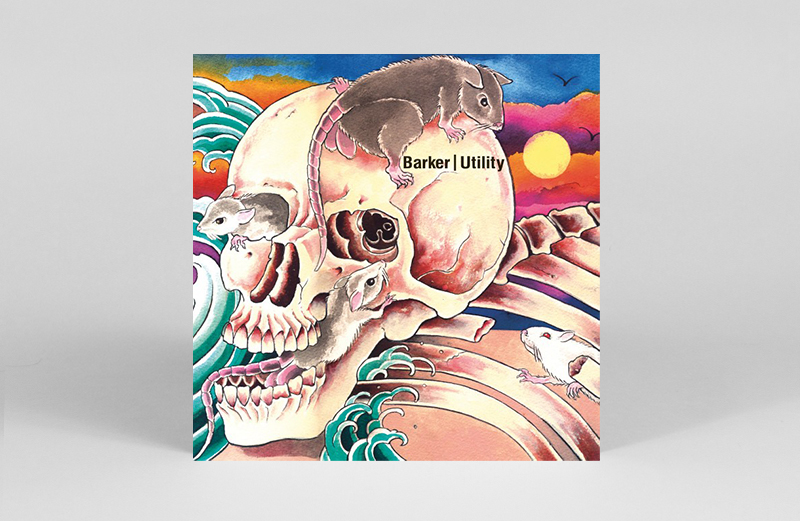 11. Barker
Utility
(Ostgut Ton)
Producer and Berghain resident Barker weaves gossamer kaleidoscopic electronics for his debut solo album, Utility, on Ostgut Ton. This is a synth-filled nirvana, one that dance floor denizens and cerebral noodlers alike will be enamoured with. Across its shimmering 9-tracks, Barker's sound "draws heavily on modular synthesis, as well as self-built mechanical instruments and plate reverbs to create atmospheres that are at once alien and emotionally recognisable, functional and utopian." The album is tinged with golden nostalgia while sounding fresh and forward-thinking at the same time, using synthesisers as percussive elements to hone his singularly affecting sound. – GH
---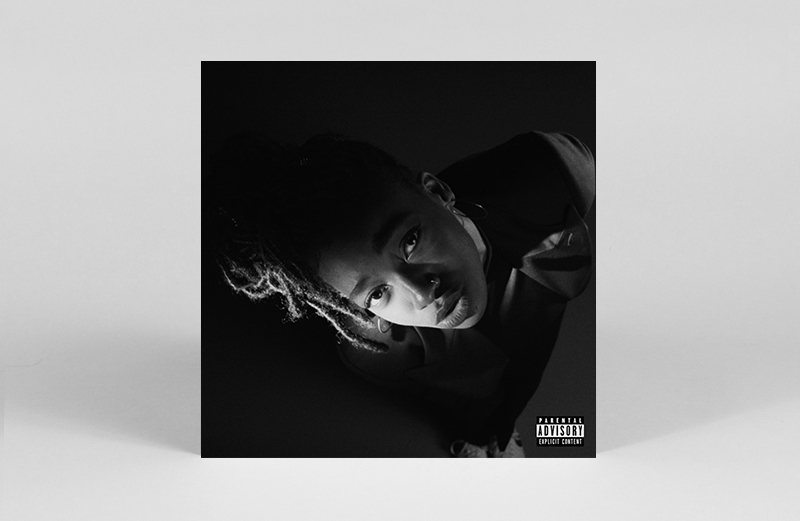 10. Little Simz
GREY Area
(Age 101)
Little Simz follows the breakthrough success of her 2017 album Stillness in Wonderland on GREY Area, striking a balance between the pop sensibilities of lead singles 'Offence' and 'Selfish' and her London rap roots. With an overall sound knitted together by its jazz, dub and punk-influenced production, the UK rapper and vocalist's melodic flow sits comfortably on the album's more acoustic edge, a counterpoint to the live drums on tracks like 'Therapy'. Bringing in a supporting cast of Little Dragon, Cleo Sol, Chronixx and Michael Kiwanuka, GREY Area is anything but, emanating a confidence borne out in her peerless live performances. – AS
---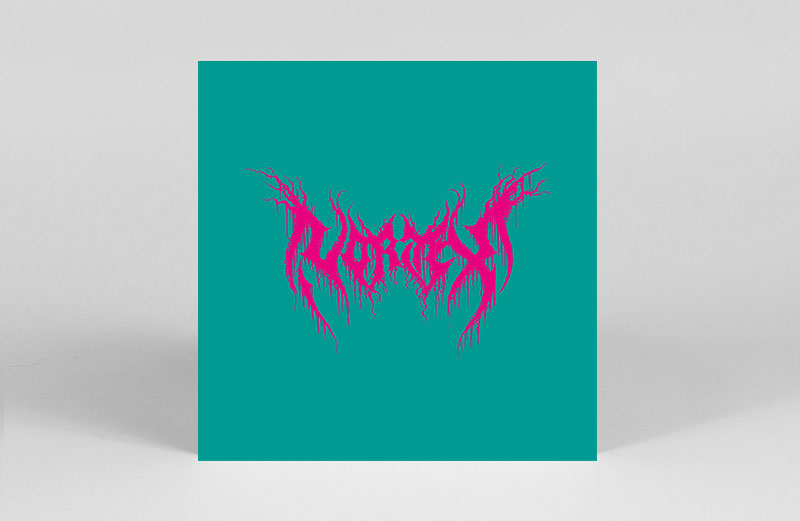 9. Special Request
Vortex
(Houndstooth)
Like a live wire dipped in salt water, Special Request aka Paul Woolford's Vortex is techno that will electrocute every last hair on your body. From the sizzling percussive twirls of 'SP4NN3R3D' to the synth rollercoasters of 'Memory Lake' and the frenetic bump in the night of 'A Gargantuan Melting Face Floating Effortlessly Through The Stratosphere', each one of these face melters is supreme. Vortex is also one of four (!!) albums via Woolford's Special Request alias this year, all of which could easily have appeared on this list. (See also the more emotional synth work of his archival collection Bedroom Tapes and the gleaming rnb-hued, vocal-driven, house of Offworld, alongside one remaining album that has yet to be released.) Quantity doesn't always equal quantity, but in Woolford's case they go hand-in-hand, making Woolford the official techno sensei of 2019. – GH
---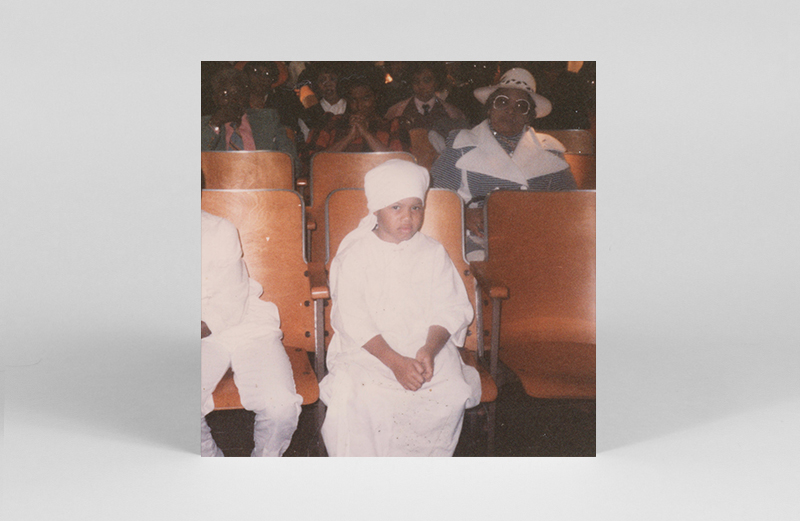 8. Angel Bat Dawid
The Oracle
(International Anthem)
Despite being a fervent collaborator, who has become crucial to Chicago's jazz community, Angel Bat Dawid's debut album The Oracle for International Anthem features eight tracks performed, recorded, over-dubbed and mixed entirely on her own. From the opening chords of 'Destination (Dr. Yusef Lateef)', Dawid establishes a hushed, intimate sonic environment that ushers you into her world. Imparting wisdom either through her own lyrics (described as 'homemade hymns') or the 1962 Margaret Burroughs poem 'What Shall I Tell My Children Who Are Black', Dawid's powerful narratives, and spiritual jazz improvisations blur the lines between the ancient and modern to connect with a universal black experience in music. The Oracle is one of several albums released on International Anthem in 2019, which alongside Damon Locks' Where Future Unfolds and Junius Paul's Ism, establishes the Chicago label as one of the foremost voices in jazz. – AS
---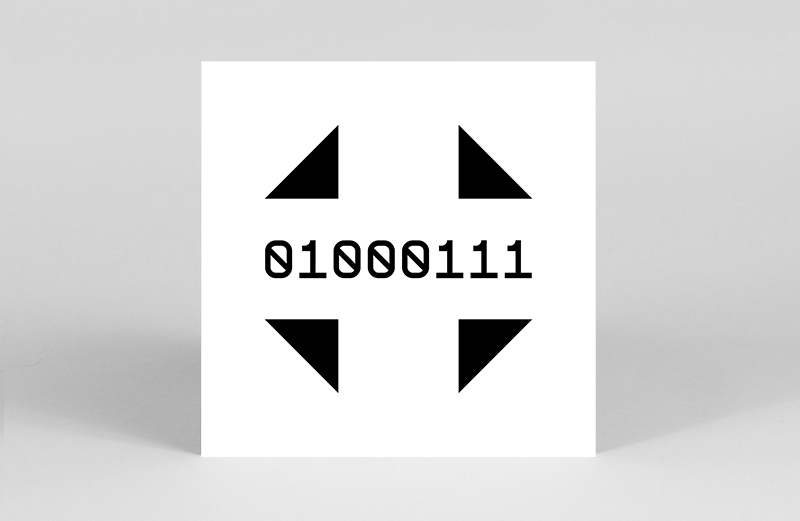 7. 96 Back
Excitable, Girl
(CPU)
There's no been no shortage of tidy, sci-fi-chromatic electro releases this year, from producers new and old. Crafting sounds that are both familiar, while also managing to sound entirely fresh is another matter. Sheffield-producer 96 Back, aka Evan Majumdar-Swift, has done exactly this with his storming debut album on Central Processing Unit – Excitable, Girl – one of many worth checking out from the label. Its 12-tracks traverse from techno, electro and new wave ('Ghzel Tea' and 'Matryoshka') to the more serene (beautiful piano closer 'Vennsate Reprise'), featuring a guest spot by British producer Happa on 'Lezi'. Excitable, Girl is an album you'll return to over and over again, regardless of your dance floor preferences, whether as individual tracks or as a whole. It also caps a stellar 2019 from CPU, an label that's released killer records all year long, including a second LP by 96 Back himself called Issue in Surreal that is well worth checking out. – GH
---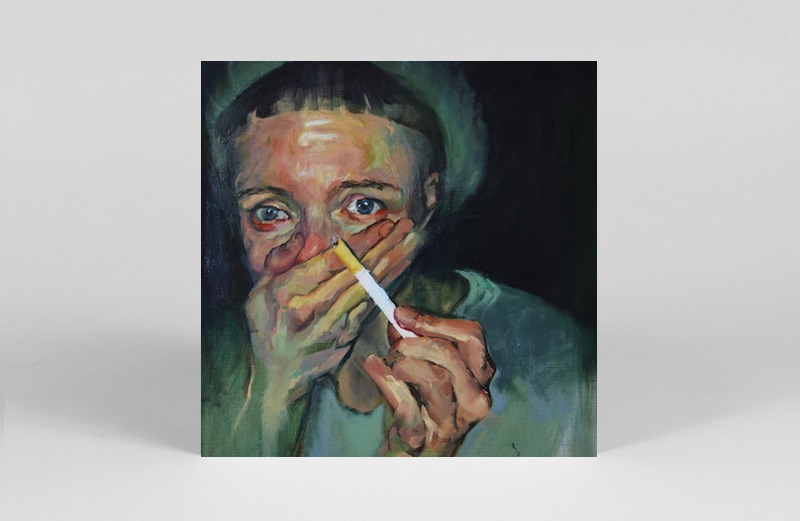 6. Giant Swan
Giant Swan
(Keck)
Infusing a DIY punk spirit into techno, Bristol-duo Giant Swan's blazing self-title record is as mighty an electronic debut offering as any in recent memory. Across all 10-tracks, there is a gleefully metallic sheen to their dance machinations, peppered with industrial and noise influences throughout. However neither the album nor their live shows are too-cool-for-school elitist heads fare. Rather, Giant Swan aka Robin Stewart and Harry Wright are dedicated to championing "a more open-minded and inclusive dance experience." In their case, the medium for this freedom is freaky techno that makes you want to flail limbs, scale walls, and shudder out every last iota of energy in your body to it. – GH
---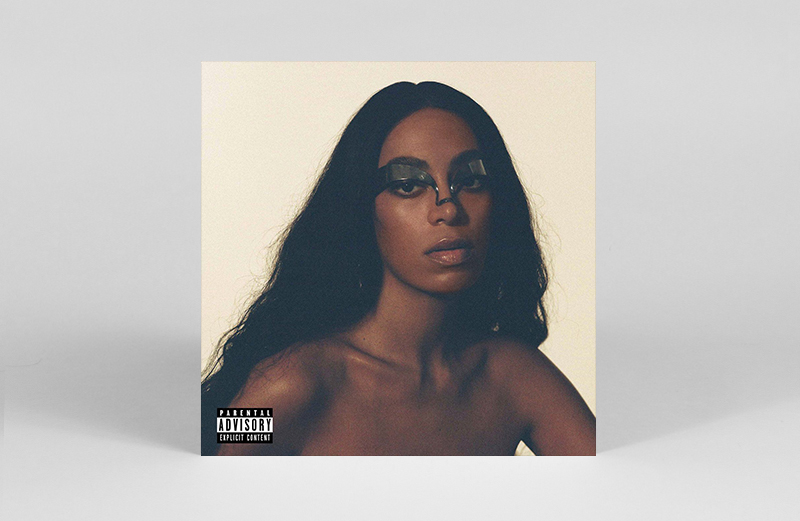 5. Solange
When I Get Home
(Columbia)
Returning home, in some form or another, has been a common theme for musicians this year. For Solange, When I Get Home is a return both in a musical and spiritual sense to Houston, Texas where she was born and raised. Taking cues from hometown luminary DJ Screw, Solange diverts away from traditional song structures, focusing instead on a freer and more dynamic production. As such, When I Get Home is a more challenging listen that its predecessor, but one which offers something new with each visit.
On opening track 'Things I Imagined', Knowles takes cues from Stevie Wonder in her use of repetition, and the album retains a sense of almost demo-like informality as you move through tracks such as 'Stay Flo' and 'My Skin My Logo'. It's here that the influence of Secret Life of Plants, Stevie Wonder's quiet concept album clearly shines through. Whereas A Seat at the Table felt like Solange holding a collective wake, When I Get Home invites us into her home, which we are allowed to feel is as much ours as it is hers. – JB
---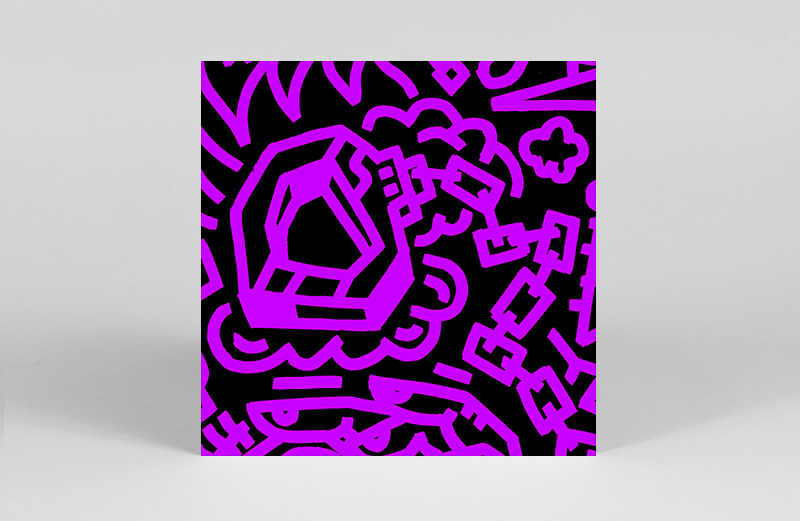 4. Slikback
Tomo / Lasakaneku
(Hakuna Kulala)
In 2019, Ugandan arts collective Nyege Nyege continued to release some of the most exhilarating dance records of the past 12 months. A crew that champions community, joy and inclusivity in underground music from Africa, its vibrant reach includes artist residencies, studios, and a festival of the same name. Of Nyege Nyege's members whose music and DJ sets transcended the group – Kenyan-producer Slikback aka Freddy Njau in particular encapsulates new shapes that club-orientated sounds can take, without sounding derivative or throwback.
Sizzling through bass rhythms that span from warped techno, footwork, dancehall, trap and Gqom to Congolese rhythms, East African hip-hop and more, though varied in its influences, his productions are singularly Slikback. Njau's DJ sets, which feature his own tunes alongside edits, remixes, tracks by friends and music that he loves, are similarly fierce. Though Njau previously released music digitally, his first vinyl release collects two EPs – Lasakaneku and Tomo – alongside 3 additional tracks for a 2xLP offering on his Nyege Nyege sub-label Hakuna Kulalu. While the western world seemed to become backwards in its political insularity, many of the year's vibrant and essential records came from artists outside those realms. As important a reminder, as any, of the beauty and necessity of diverse voices across music, the arts and every part of society. – GH
---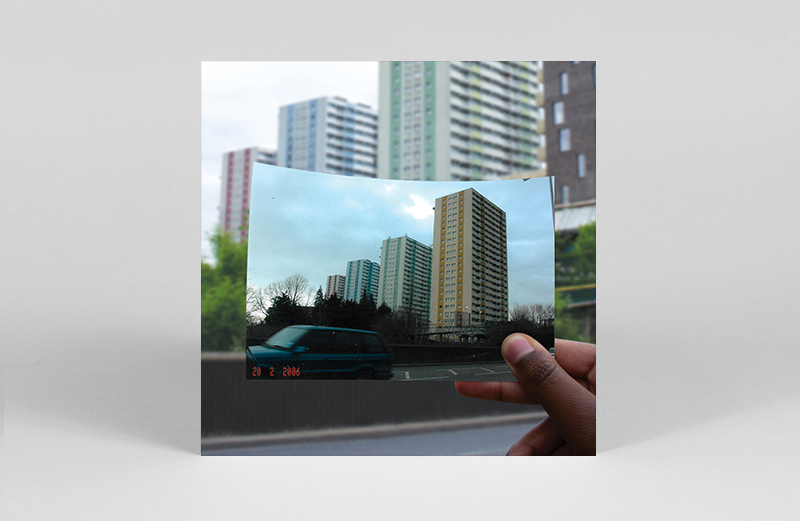 3. Loraine James
For You And I
(Hyperdub)
One of the year's most impressive debuts, Loraine James describes For You And I as "more about feeling than about using certain production skills." The result is both a deeply personal record, and one loosened from the generic expectations of a particular sound, as James reflects on the vitality, pressure and beauty of her experience as a queer woman exploring a new relationship in the city. Operating in a largely male dominated environment, James invites us to see the world through her eyes, as moments of intimacy on 'Sensual' are juxtaposed with the fear and vulnerability of 'Hand Drop', evoking that moment where she and her partner unclasp hands in public. As such, For You And I offers a perspective that has been sorely lacking, synthesizing the sonics of her upbringing in London – whether electronica, RnB, UK drill and jazz – into a multi-layered whole. – AS
---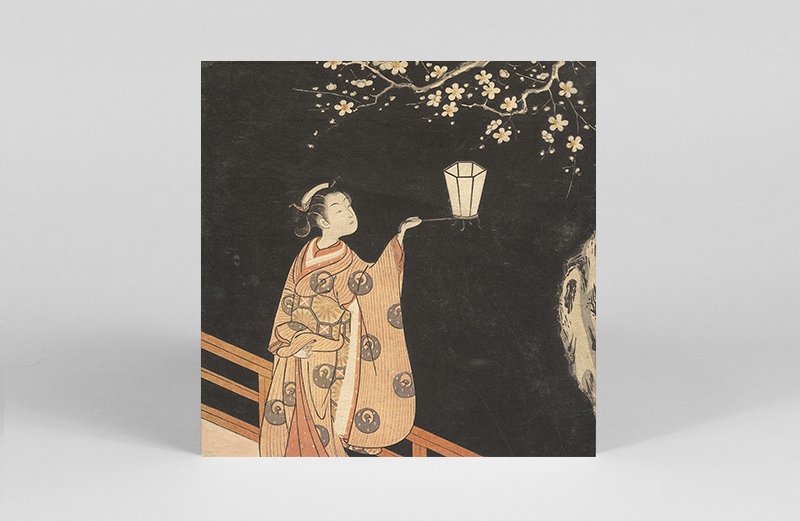 2. Meitei
Komachi
(Metron)
"I will be like a lamp guiding modern people to walk the lost darkness." Hiroshima-based artist and composer Meitei's album Komachi sweeps you into a nostalgic Japanese world you've never known – its cover adorned with a striking, 17th century Ukiyo-e style woodblock print of a geisha holding a lantern underneath a cherry blossom tree. Like its artwork, which ushers in a sepia-hued, hushed magic, Komachi's sounds are similarly mesmerising. Meitei channels influences ranging from traditional art forms through modern styles – including Ukiyo-e and Gagaku, '80s Japanese minimalism, '90s pastoral sample-based artists such as Susumu Yokota and Nobukazu Takemura, as well as hip-hop icons like J Dilla – to ethereal effect. From these elements, each track feels like a secret world unto itself; together Komachi is its own sonic universe. While much is made of Japanese ambient reissues, Meitei has crafted a brand new record to be coveted with the same fervour. – GH
---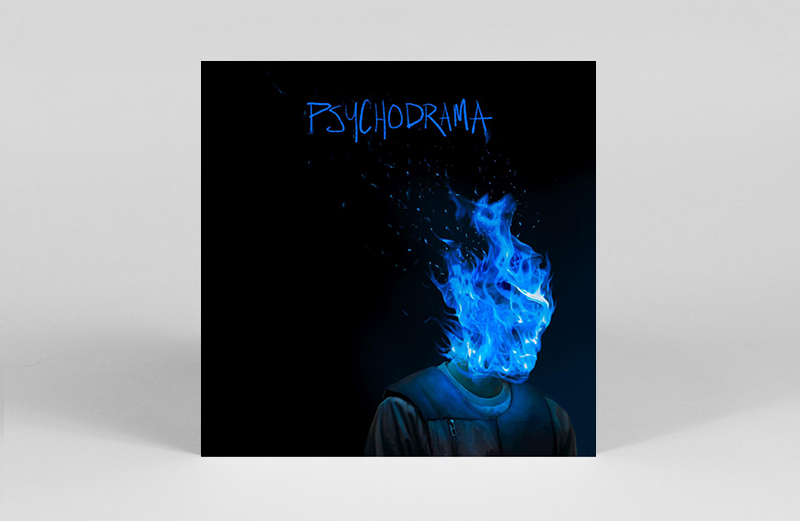 1. Dave
PSYCHODRAMA
(Dave / Neighbourhood)
Dave is only twenty-one. On paper that doesn't mean a whole lot, but listening to him on record he exudes a wisdom and knowledge of the world far beyond his years.
It is a wisdom forced on him by the circumstances of his upbringing, and arguably what makes PSYCHODRAMA so affecting. Taking its name from a style of psychotherapy where patients act out events from their lives to change and grow, PSYCHODRAMA is a concept record framed as sessions with a therapist. The album is also rooted in family trauma – his older brother was sent to prison for murder when Dave was ten years old.
Combining incisive penmanship with razor-sharp delivery, Dave weaves this personal narrative into sociopolitical themes around race, identity, youth violence and domestic abuse that rivals any of the year's most poignant UK rap albums.
'Lesley', which clocks in at eleven minutes, is where Dave's vivid writing really shines, tackling what he describes as "a story about someone suffering a complete loss of character by being with someone that isn't good for them." Elsewhere on tracks such as 'Location', 'Screwface Capital' and 'Disaster', the Streatham musician proves he's able to have fun on what can feel like a heavy album, while rapping rings around his peers.
However it is PSYCHODRAMA's direct and courageous struggle with mental health that makes the album stand out. Providing a glimpse of these private conversations with his therapist, Dave shows a willingness to bear his imperfections, and let go of shame, at a time where artists highly curate their personal lives for public display. Not only does he empower himself and those who have to deal with the fallout of such circumstances, but through sharing his experiences, he also empowers his listeners.
On PSYCHODRAMA, Dave allows his personal experiences to feel collective and vice versa, drawing listeners closer to him and inviting them into his world. – JB
---
Artwork by Patrick Savile