Published on
December 13, 2013
Category
Features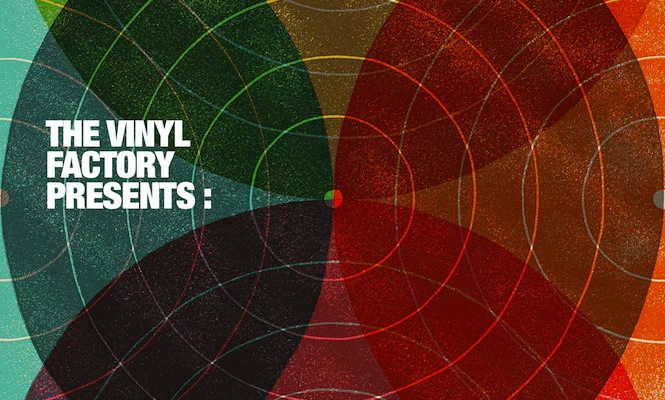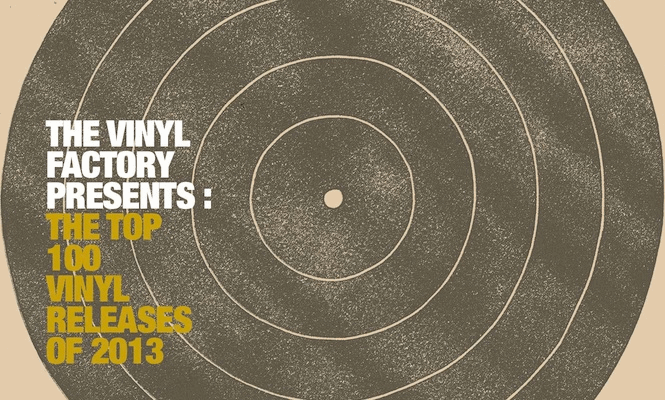 The Vinyl Factory selects the very best from twelve months of LPs, reissues, box sets and first-pressings.
---
Click to skip back to:
---
So here it is, the 20 best records in The Vinyl Factory's top 100 vinyl releases of 2013 countdown. Not much more to be said other than to crack on and remind you to check out the brief explanation of the criteria guiding our choices below if you haven't already:
Simple as it may sound, every record on this list has to have been released on vinyl in 2013. As is the want of the omnivorous record collector, we make no distinction between new releases (LP's and the odd 12″), reissues, first pressings, compilations or box sets other than to suggest that the latter formats be sufficiently innovative to warrant their inclusion as "of 2013″.
While everything on this list has ultimately been judged on its musical value there's a bit of a venn diagram at work here too which takes heed of the aspects that make a virtue of vinyl, set apart from, say, a download-only mixtape. These include artwork, design and to some extent rarity. With that in mind, we've made space for the odd release on The Vinyl Factory as well as a handful of those ephemeral mayflies known as Record Store Day limited editions.
Published in batches of 20 over the course of this week, what we're left with is selection of 100 records released on vinyl in 2013 that reflect the resplendent breadth of the year's releases essential for a voracious and rounded collection.
Special thanks to illustrator François Lehérissier for contributing a fantastic 5-part series of images to illustrate our list. You can check out more of his work on his website.
---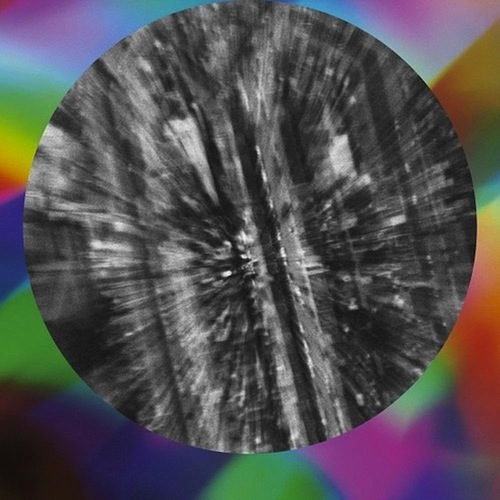 20. Four Tet
Beautiful Rewind
(Text)
As we head into the business end of the chart, one of electronic music's top table makes an appearance. Neatly joining the dots between the horizontal grace of previous work and his recent dancefloor bent, Beautiful Rewind backmasks jungle chatter and found sounds into the post club record of the year.
Listen HERE.
---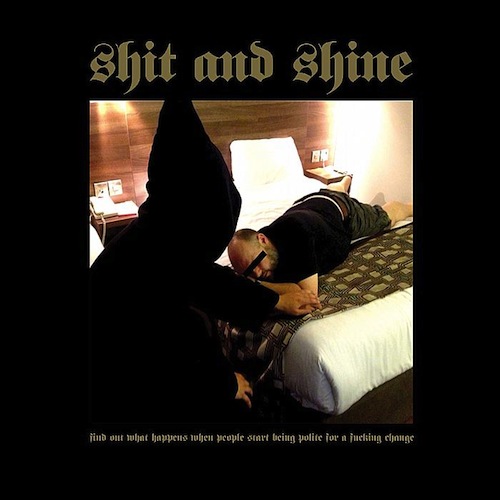 19. Shit & Shine
Find Out What Happens When People Start Being Polite For A Fucking Change
(Gangsigns)
Craig Clouse aka Shit and Shine takes the disco not disco bull by the horns with this thrilling effort on Gangsigns. It's piled high with total imagination and took everyone by surprise. Drugged out beats, screwed vocals and a dark fizz run right through it. A strong contender for sleeve of the year too.
Listen HERE.
---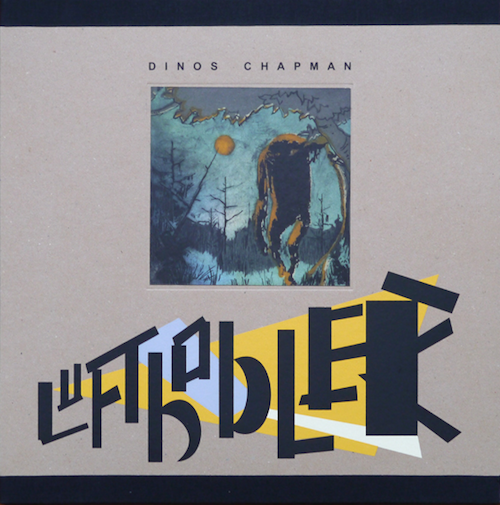 18. Dinos Chapman
Luftbobler
(The Vinyl Factory)
Compared with his natural ability to shock the world of visual art, Dinos Chapman's first foray into music production was one of relative understatement. Releasing his debut LP Luftbobler under the radar early in the year, it seemed like Dinos was simply testing the water, providing the space for both artist and album to grow into themselves over the following ten months. Bolstered by a string of highly successful audio/visual shows, an Actress remix and mature follow-up EP LUV2H8, 2013 has represented a sort of coming of age for the artist who is quietly loading another warhead into his already striking arsenal. The limited edition is your chance to grab a signed Dinos Chapman original on the cheap and a bloody good techno record to boot.
Listen HERE.
---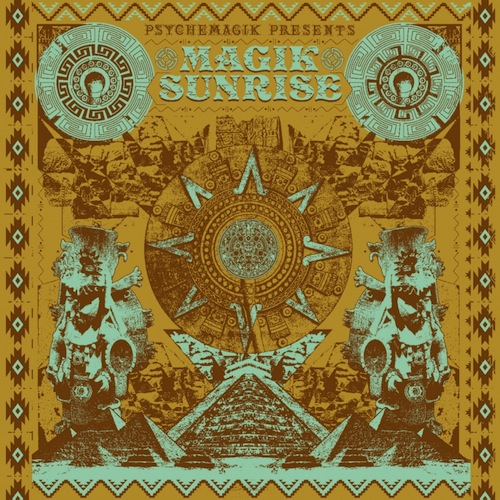 17. Various Artists
Psychemagik presents Magik Sunrise
(Leng)
14 portholes into the otherworldly musical amassment of this Kent-based DJ duo. Genre snobbery leaps out the window and Magik Sunrise soars ahead across a breaking Mediterranean dawn with a cross-spectrum cargo – New Age keeping company with Pacific folk, balearic-friendly Library tracks hobnobbing with French Chanson oddities. Transcendent and extraordinary.
Listen HERE.
---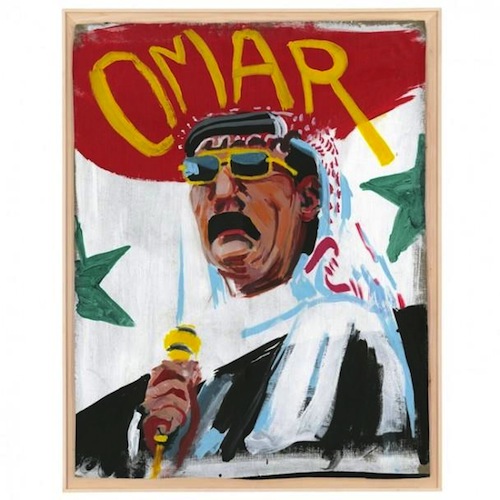 16. Omar Souleyman
Wenu Wenu
(Ribbon Music)
Watching Omar Souleyman live in a basement in East London earlier this year it was hard not to feel the palpable sense of mutual incomprehension between audience and the Syrian wedding singer. Omar Souleyman's debut LP may have ridden into the hip electronic lexicon on Four Tet's coat tails, but in truth it needs none of that third-party validation. A testament to the enterprise of both singer and audience, Souleyman has performed the most astonishing trick and flipped techno-edged Syrian beats into a worldwide phenomenon. The iconic artwork, limited vinyl and cassette releases flesh out one of the year's unexpected success stories.
Listen HERE.
---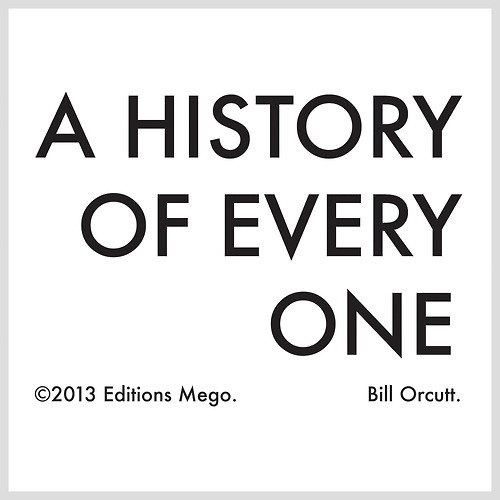 15. Bill Orcutt
A History of Every One
(Editions Mego)
Bill Orcutt's recent purple patch continues with 'A History of Everyone', a singular string theory that eats kitsch and spits it out as amorphous blasts of unfettered acoustic guitar. As if this LP alone wasn't enough, he also found time in 2013 to put out a 13x 7" box set that further explored the tracks within this stunner.
Listen HERE.
---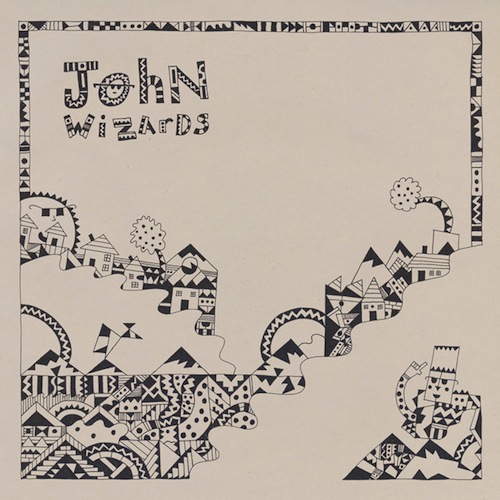 14. John Wizards
John Wizards
(Planet Mu)
A riotous conflation of pan-African influence (hi-life, kwaito, palm wine) and western pop history (80's funk, house, chill) Cape Town's John Withers has assembled a postcard packet of playful, sophisticated recordings placing itself at the centre of South Africa's rich history in electronic music. Highly original, pleasantly bemusing and slippery as hell to pin down, you could form an entire record collection chasing up all of Wizards' reference points. Pure sun-soaked fun from start to finish, John Wizards still shines bright on a grey December morning.
Listen HERE.
---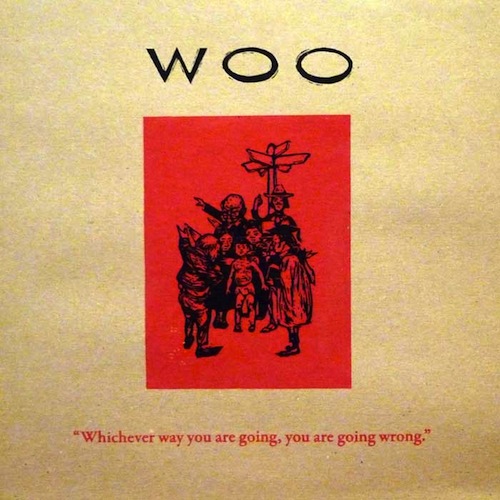 13. Woo
Whichever Way You Are Going, Yo Are Going Wrong
(Emotional Rescue)
Mark and Clive Ives' 1982 LP saw the light of day again this year thanks to a fully licensed reissue from Stuart Leath's Emotional Rescue imprint. These intricate and experimental electro acoustic vignettes were pressed and packaged beautifully, winning fans among the avant chin-strokers, folky berets and Balearic mafia, earning a top twenty spot in the process.
Listen HERE.
---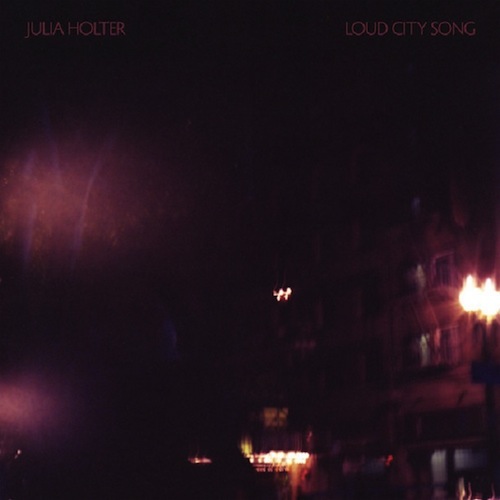 12. Julia Holter
Loud City Song
(Domino)
With the obsessions and anonymity of a city's inhabitants as a backdrop and the words of Collete's Gigi blending with her own inflections, Julia Holter weaves together a musical narrative unlike any other. An abstract pop odyssey, which has rightfully gathered her much momentum throughout the year.
Listen HERE.
---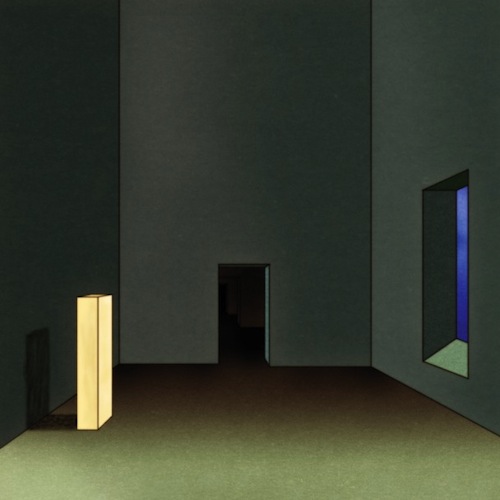 11. Oneohtrix Point Never
R Plus Seven
(Warp)
On his first record since making the serious step of singing with Warp, Daniel Lopatin moves off-piste, breaking from the sound of "Returnal", his landmark sample-heavy 2011 release. Here the synth/noise/electronix pin up channels the the sound of 1980s university computer labs, with spellbinding, enveloping results.
Listen HERE.
---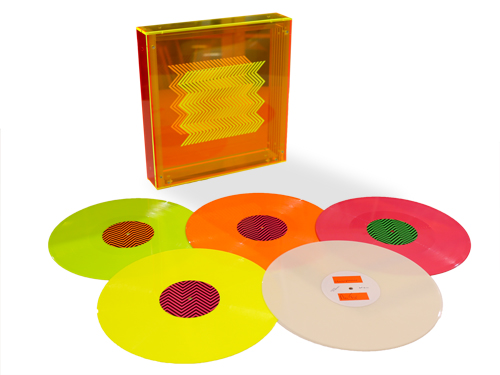 10. Pet Shop Boys
The Electric Box
(The Vinyl Factory)
Sometimes, like the stomach-churning voice-overs on Masterchef, product descriptions of records will try their darndest to dress a reasonable leg of mutton as this year's prize lamb. There are odd occasions however when you just have to hold your hands up and justifiably call your Sunday gravy a 'mouth-watering red wine jus'. This year, Pet Shop Boys released their 12th studio album Electric, a vintage slab of Stuart Price production, set on a pounding dancefloor to the eternal joy of PSB fans the world over. The limited edition Electric Box (excuse said indulgence) recast the album as a 5x fluorescent heavyweight vinyl edition housed in a custom-made, fluorescent-edged, multi-coloured acrylic box. Not surprisingly, all 350 copies sold out in 48 hours…
Listen HERE.
---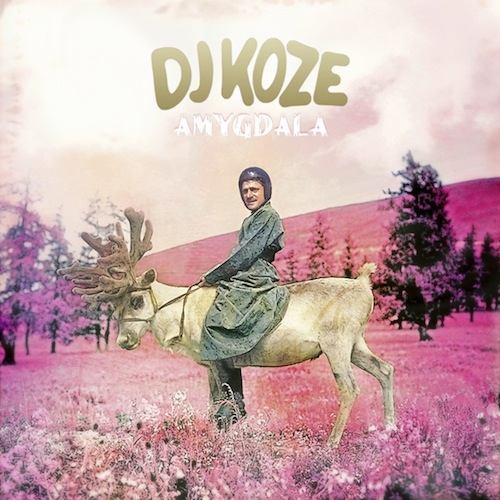 9. DJ Koze
Amygdala
(Pampa)
As surprised as anyone to see DJ Koze's Amygdala rank so highly when it came to the totting up, in truth it's one of the few records that we've returned to time and again this year without the slightest sense of duty or ill ease. The German producer's first full length for eight years, Amygdala invites a host of friends and collaborators from Caribou to Apparat to contribute to the down tempo hybrid of lazy beats, ethereal house and ambitious instrumentation, where the album's stranger turns are taken for granted rather than self-consciously flagged-up. What at first listen seems unobtrusive grows in stature and complexity with every rewind, it's a rare album in an age of singles, where every track demands attention. A spine-tingling remix by Matthew Herbert wraps up the year nicely for a record we can't recommend highly enough.
Listen HERE.
---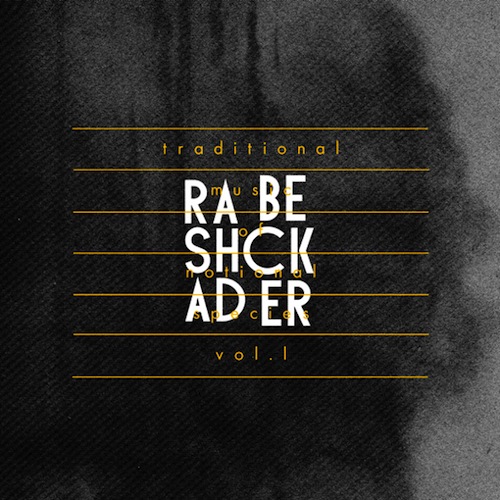 8. Rashad Becker
Traditional Music Of Notional Species Vol. 1
(PAN)
Holding down a seat at Berlin's legendary Dubplates and Mastering, engineer Rashad Becker has turned his hand to production for this, his debut outing on friend and collaborator Bill Kouligas' PAN records. And there are none better placed to identify and reach beyond the limits of transmitted sound. If it is at times a dizzying and difficult listen, it is because Traditional Music often confronts the listener with the unknown, an abstract series of themes constructed for a 'notional species' who don't quite share our sonic comfort zone. Despite being rooted in computer language, these anthropomorphous compositions do however share many other human attributes, with Becker succeeding to imbue enough idiosyncrasy to remind you that there's still a man at the controls of this machine.
Listen HERE.
---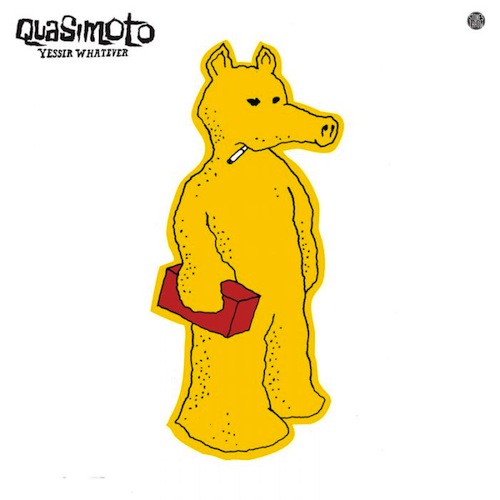 7. Quasimoto
Yessir Whatever
(Stones Throw)
It's reassuring that while the rest of the hip hop world disappears into a swirling torrent of dollar signs, celebrity marriages and shock factor sensationalism, Madlib comes correct with the real shit from his lil homie Lord Quas. This collection of out of print rarities and unreleased material cherry picked from Quasimoto's 12 year career showcases Madlib's lyrical prowess, honey smooth delivery (at either pitch) and his peerless skill as a beatmaker. Lyrically and musically streets ahead of the competition, Yessir Whatever was a breath of fresh air this year, and a reminder that while rap might rule the charts, hip hop still rules the hearts.
Listen HERE.
---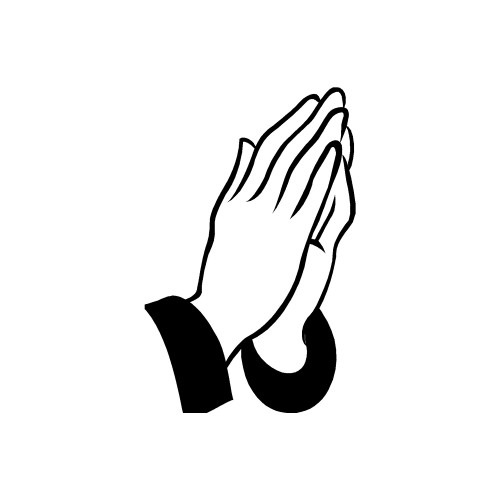 6. Dean Blunt
The Redeemer
(World Music / Hippos In Tanks)
Hype Williams' Dean Blunt continues on a solo trajectory. Focus here is on his own faltering singing, floating through a psychedelic narrative montaged out of synth presets, MOR instrumentation, lapping waves, voicemail, NYE countdowns and Big Ben chimes, and returning to the guy's voice again, as the keystone of a heartbreak story.
Listen HERE.
---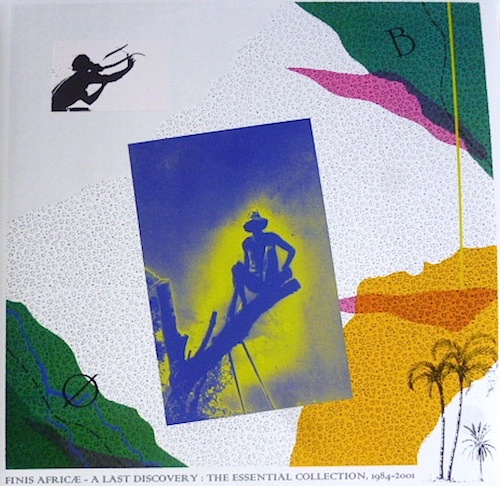 5. Finis Africae
A Last Discovery: The Essential Collection 1984-2001
(Em Records)
In March this year I received an email from a high ranking member of the Balearic mafia notifying me that Em were releasing a retrospective of Juan Alberto Arteche Guel's Finis Africae project. By the end of the week I'd had half 'the family' on the blower asking if we'd be stocking it. The beacons were well and truly ablaze. When the beautifully packaged record arrived with much bearded fanfare, it was just as they'd promised. Eighteen strung out tracks draped across two discs by a band of conquistadors who'd gazed across the Strait Of Gibraltar and into the world beyond. Redolent of spice markets and sea air, shimmering with heat haze, this music had been a mirage for too long. It would take an exceptional reissue to better it wouldn't it?
Listen HERE.
---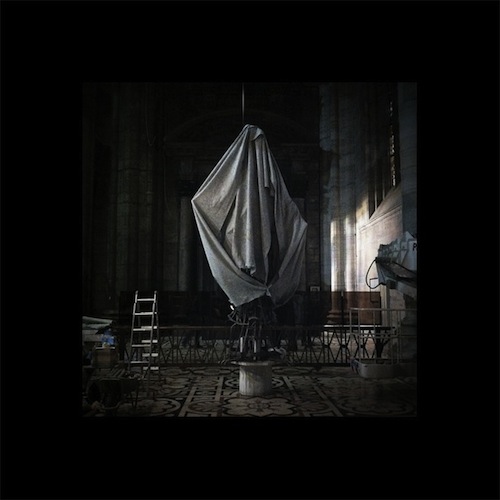 4. Tim Hecker
Virgins
(Kranky)
A dense mass of sonic tension and release Virgins has an elegiac and mysterious charm that shows how refined Hecker's textures have become in recent years. Utilizing a live room format and an ensemble cast of like-minded individuals it's a success in recording technique and obfuscation/ revelation of its sound sources, again highlighting Hecker's production skills as he takes his editors scalpel to a frequency and reveals yet another layer of texture suggested or buried within the original wave. Rising above all else ambient this year (if indeed ambient is the right term given how in your face this one can be) Virgins is an aural oddity that reconfigures the space it enters.
Listen HERE.
---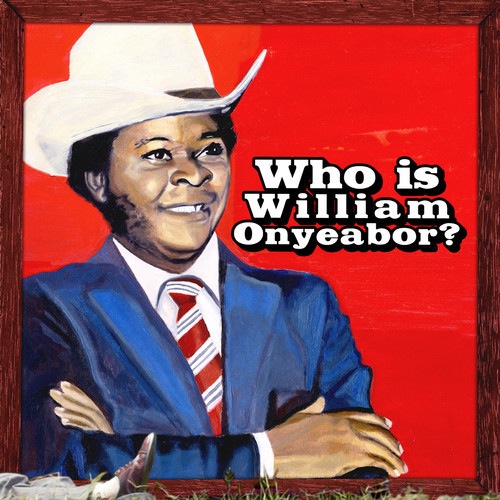 3. William Onyeabor
Who Is William Onyeabor?
(Luaka Bop)
If you're yet to read about the myth of born-again Nigerian cinematographer, Oxford law graduate, Head Chief of Enugu, mill owner, dangerous man, latter-day prophet and international man of honour and mystery William Onyeabor then do so here, because there simply isn't space to tell his extraordinary story again. Aside from the level of anticipation among DJs and collectors around the world for a glimpse into the work of an artist whose records, when available, go for hundreds if not thousands online, and the unadulterated (and easily hyphenated) synth-funk/new-wave/afro-pop heat of the music itself, Who Is William Onyeabor? makes our Top 3 for the sheer level of creative audacity behind, in particular, the vinyl edition.
The triple vinyl housed in sleeves adorned by original paintings by Nigerian artists, the release comes with a membership card and letter of greeting into Onyeabor's fictional fan club "The Smooth & Good Club", for which events were held in the world's best record shops on the week of its release. An exercise in DIY myth-making that Daft Punk's PR machine would have been proud of, Luaka Bop have spoken up for an artist whose music is at last less elusive than the man himself.
Listen HERE.
---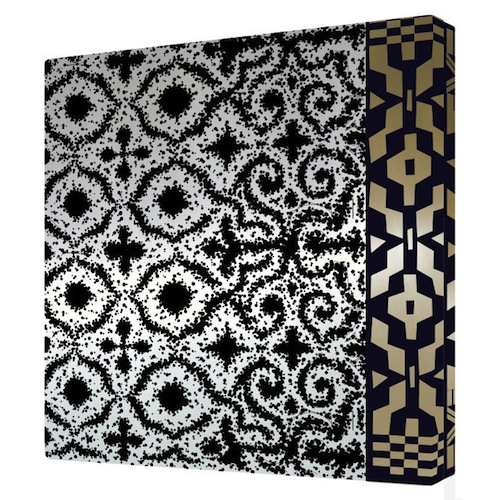 2. Vakula
You've Never Been To Konotop: Selected Works 2009-2012
(Firecracker)
When Vakula first channelled the cosmos into his unique brand of psychedelic house five years ago, nothing was known about the Ukrainian producer. In 2013, despite his prolific output, details of the man still remain sketchy, but his music has become instantly recognisable among the true deep house heads. With a subtle hand Vakula draws together dusty electronics, African polyrhythms, jazz modes and crisp percussion keeping each element in perfect balance as lysergic basslines percolate away. For this long overdue debut LP, beautifully pressed and packaged by Firecracker, the Ukrainian put together a dozen tracks from his archive, stitched together with interludes and field recordings to create a cohesive psychedelic vision that's deeper, more musical and more individual than any electronic producer has offered in recent years.
Listen HERE.
---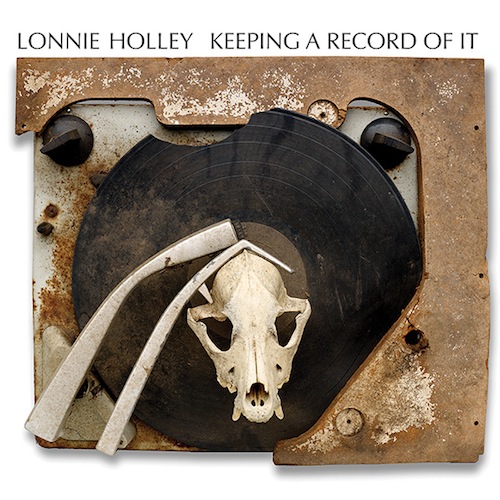 1. Lonnie Holley
Just Before Music / Keeping A Record Of It
(Dust-to Digital)
Not so much a number one record as a recognition of the work of Lonnie Holley, whose improvised electronic, outsider blues exists way beyond the establishment world of finite recordings. Both Just Before Music and Keeping A Record Of It were released on vinyl for the first time this year, the former following a CD only edition in late 2012, the latter a follow-up album whose title immediately acknowledges itself in the service of documenting Holley's improvised way with words. There's something almost apologetic about having to 'keep a record', a necessary side effect archiving Holley's narrative stream of consciousness for posterity, like a microphone held to the wind.
If Keeping A Record Of It is explicit in its intentions, Just Before Music is by contrast misnamed, suggesting a temporal framework (albeit a prehistoric one) for music which is defined by its elusive, transcendental quality, equally relevant to pre-blues plantation spirituals as New York's 70′s avant-garde.
Simply put, no other artist caught our attention from the off this year quite like Lonnie Holley. Moving and deeply visceral, both of these records showcase the 63-year old visual artist and musician reveling in the freedom of uninhibited expression that circulates on a bed of New Age synths, lo-fi percussion and treated guitars.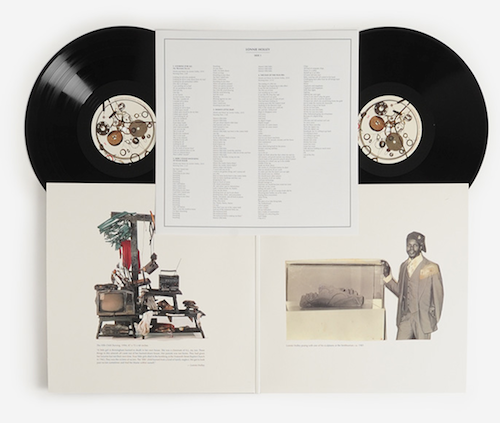 As a strident visual artist, Holley's records are artifacts in their own right, beautifully produced in small quantities by Dust-To-Digital, full of prescient meditations on the nature of technology, tradition and mysticism in the modern age, that mirror his own concerns on epic tracks like 'The End Of The Film Era' and 'Six Space Shuttles and 144,000 Elephants'.
Talking to Wire magazine recently Holley explained that the sixth track on Keeping A Record Of It was called 'From The Other Side Of The Pulpit'"because you all are my church and you all have to hear my testimony day by day". Despite undeniable sonic and aesthetic connections to Sun Ra and Arthur Russell, Lonnie Holley's music is a law unto itself, with the inimitable blues orator free-forming at its core.
Listen HERE.
---