Isaac Julien
Looking For Langston
The Vinyl Factory
Looking For Langston
In stock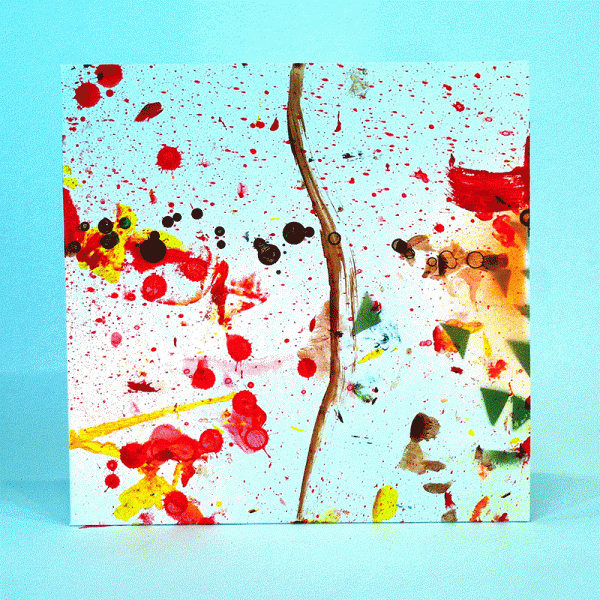 JAMIE LIDELL
New Eyes
Records
The Vinyl Factory has partnered with the Barbican and multi-media artist Doug Aitken for Station to Station: A 30 Day Happening. Throughout the 30 day period, The Vinyl Factory will be pressing limited edition vinyl on-site on the VF Press. Jamie Lidell recorded this record as part of Station to Station: A 30 Day Happening, Barbican, 27 June – 26 July 2015. Limited to 300 copies.
£

20.00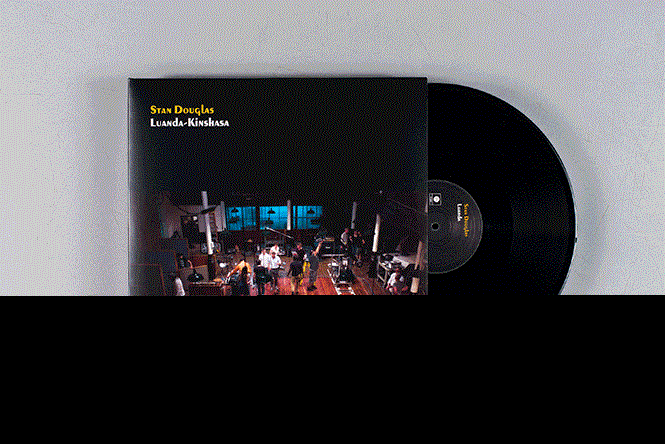 STAN DOUGLAS
Luanda Kinshasa
Records
In celebration of The Infinite Mix, The Vinyl Factory releases the soundtrack to Stan Douglas's 'Luanda-Kinshasa'. The video is shot like a documentary film on a set carefully crafted to resemble a legendary New York recording studio, Stan Douglas's Luanda-Kinshasa depicts a fictional 1970s jazz-funk band engaged in a seemingly endless real-time jam.
£

25.00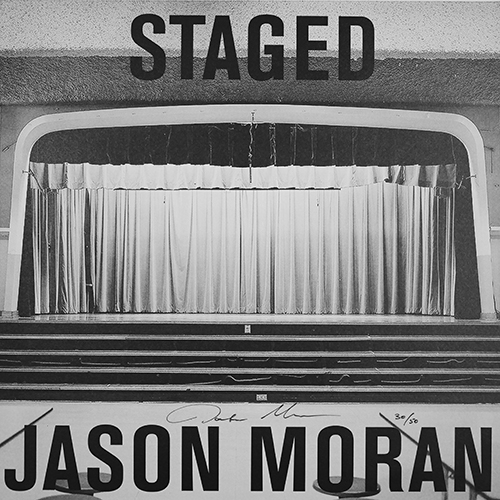 JASON MORAN
Staged – Signed Limited Edition
Records
Acclaimed jazz musician and artist Jason Moran's project for the 2015 Venice Biennale is STAGED, a powerful performative work that derives from his interest in the history of the jazz idiom. Pressed onto vinyl and housed in a bespoke sleeve with artwork from STAGED, these three brilliant new compositions accompany the piece. This limited edition of 100 has been hand signed and numbered by the artist.
£

100.00
* Soundtrack to Isaac Julien's film, 'Looking For Langston'.
* 1 x 180g vinyl created with a unique 'Isaac Julien Blue' PVC
* Outer Sleeve printed with silver foil and an extreme gloss finish.
* Inner sleeve also printed with an extreme gloss finish
* Includes a 12 x 12″ insert
* Limited edition of 300
* Release Date: 21/07/2017
Born in 1960, Julien, lives and works in London as a filmmaker and installation artist. 'Looking for Langston' received the Teddy Award for Best Short Film at the 1989 Berlin International Film Festival. To celebrate the thirtieth anniversary of the Teddy Awards, the film was selected to be shown at the 66th Berlin International Film Festival in February 2016. Having recently worked on conserving and restoring 'Looking for Langston' images from his extensive archive, Julien exhibited photographic works at Victoria Miro, London (2017), Jessica Silverman Gallery, San Francisco (2016) and Ron Mandos Gallery, Amsterdam (2016) and a special screening of the film was presented in its original 16mm print at Tate Britain, London (2017).
The award winning film, 'Looking For Langston', made in 1989, is a visually beautiful and lyrical exploration of black and white gay identities set in the Harlem Renaissance in New York of the 1920's and 1930's. The film is inspired by the unexplored aspects of the life and work of the poet Langston Hughes (1902–1967). The poetry of Langston Hughes, Bruce Nugent and Essex Hemphill are set to blues and jazz as well as 1980s' house music  and features the voices of Toni Morrison and Stuart Hall. 'Looking for Langston' combines authentic archival newsreel footage, stylized dramatic scenes and the original archive soundtrack, creating a powerful reflection on the expression and suppression of gay desire.
A1.Toni Morrison Eulogy for James Baldwin at the Cathedral of St. John the Divine in New York City, December 8, 1987 (1'55")
A2. Peter J Spenser – 'Loneliness/ Langston Hughes 'Harlem' (1'10")
A3. 'Hey!' And 'Too Blue' – Langston Hughes with Jazz Quartet from the NBC Documentary 'The Subject Is Jazz' (1'10")
A4. Blackberri- 'Blues For Langston' with Bessie Smith 'St Louis Blues' (1925) Interlude (1'48")
A5. Stuart Hall Voiceover (1'00")
A6. George Hannah – Freakish Man Blues (2'45")
A7. Peter J Spenser-  'Smoke Lilies Jade' (2'19")
A8. Bruce Nugent – 'Smoke Lilies Jade (3'48")
A9. Joseph Bashorn Piano Solo (1'05")
A10. Stuart Hall Voiceover (0'15")
A11. Blackberri – 'Blues For Langston' (1'10")
A12. Essex Hemphill – 'Where Seed Falls' (1'30")
A13. Essex Hemphill – 'Under Certain Circumstances' (1'22")
B1. Blackberri – 'Beautiful Black Men' (2'15")
B2. Stuart Hall Voiceover (0'48")
B3. 'If His Name Were Mandingo' with Wayson Jones on Bass (1'30")
B4. Essex Hemphill- 'Le Salon' (0'31")
B5. Essex Hemphill- 'Now We Think' (0'54")
B6. Stuart Hall Voiceover (2'15")
B7. 'Blues For Langston' Instrumental
B8. Langston Hughes – 'Poem or To Fs' (0'20")
B9. Langston Hughes – 'Stars' (0'28")
B10. Essex Hemphill- 'The Edge, Third Movement (1'22")
B11. Essex Hemphill- 'The Brass Rail' Call and Response with Wayson Jones mixed with 'Can You Party (Club Mix) by Royal House (2'55")
B12. 'Ballad of a Fortune Teller' and 'Hey!' – Langston Hughes with Jazz Quartet from The NBC Documentary
B13. 'The Subject is Jazz' (1'03")
B14.'Blues For Langston' Instrumental (4'00")
Additional Information
| | |
| --- | --- |
| Weight | 0.4 kg |
| Dimensions | 12 x 1 x 12 cm |
| artist_name | Isaac Julien |
| label_name | The Vinyl Factory |