Hans Berg
Dream Maker
The Vinyl Factory
SOLD OUT
Out of stock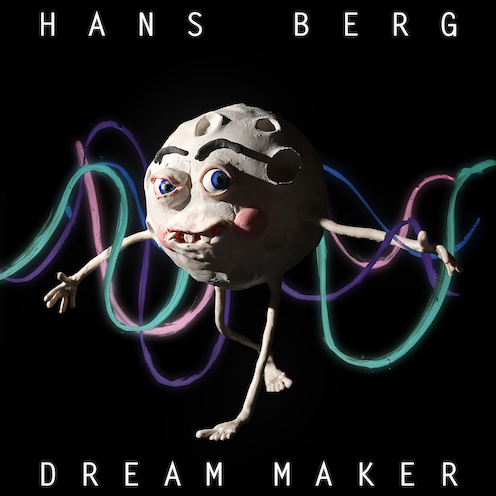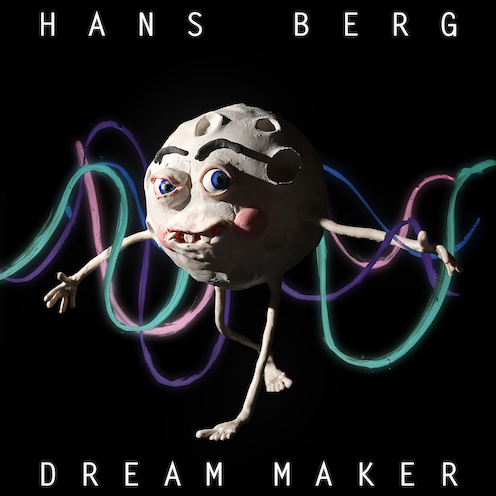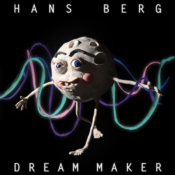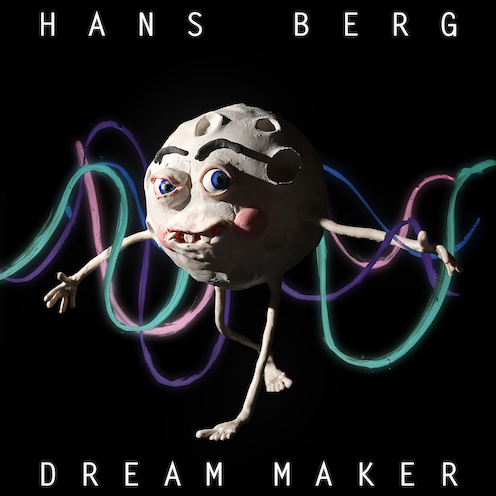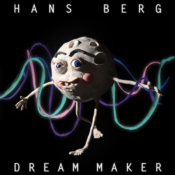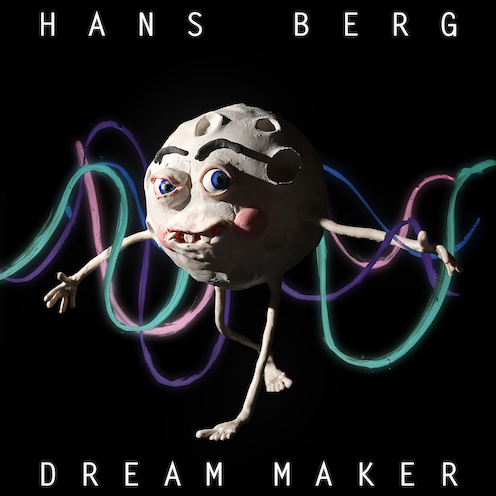 * Four original soundtracks by Hans Berg
* Pressed on double 180g heavyweight white vinyl
* Gatefold artwork by Nathalie Djurberg
* Sleeve notes by Ossian Ward
* Released in tandem with a Nathalie Djurberg & Hans Berg 'Who am I to Judge, or, It Must be Something Delicious' exhibition at Lisson Gallery (31 March – 6 May 2017)
* Edition of 500
* Release date: 30/03/17
The music of Swedish producer Hans Berg often soundtracks sculptural installations produced in collaboration with his partner Nathalie Djurberg. Working as an artistic duo since 2004, their output comprises animation, public sculpture, immersive environments and now, vinyl recordings taken from these same pieces. Berg brings his experience in house and techno music culture to bear on this cooperative process.
The first track began life as an accompaniment to the outdoor work In Dreams (2016), installed at the Wanås Sculpture Park in Sweden. A naturalistic soundscape of birdsong gives way to a wave of complex, driving synth-pop, itself a shimmering reflection of the riotous, mirrored floor that nestled in the forest glade.  Similarly, The Secret Garden (2015) featured Alice in Wonderland-worthy characters including a shamanistic, carrot-munching, weed-smoking rabbit, only this time in an interior setting for an Australian Museum, again referencing the external world through handmade flower heads, musically-programmed lighting sequences and a wall-projected waterfall.
Neon (2014) was conceived for an as-yet unrealised installation and builds on Berg's exploration of sonic equivalencies for the primordial beginnings of life and consciousness, creating an origin story in musical long form.
The notion of an aural journey could also apply to the hypno-techno inspired Gas, Solid, Liquid (2012), which was initially made as a limited-edition run CD and later exploded into various different components for an installation of the same name, in which a phalanx of waist-high ceramic pots looped through the cycles of life, death, growth and putrefaction.
Increasingly, Berg's abstract compositions rely not on the physical, visual works of Djurberg for their birth, narrative or meaning. Instead they are now produced before, during or sometimes simultaneously in concert with a film, drawing or object, both artists sharing an underlying interest in the existential fluidity of being and hallucinatory self-awareness.
About Nathalie Djurberg & Hans Berg
Mixing animation, sculpture and sound, Nathalie Djurberg & Hans Berg create psychologically charged scenarios dealing with human and animalistic desires. The artists' interdisciplinary collaborations increasingly blur the cinematic, sculptural and performative in immersive environments that pair moving images and musical compositions with related set pieces or built objects.
Since 2001, Djurberg has developed a distinctive style of filmmaking, using clay animation to dramatise the basest of natural instincts from jealousy, revenge and greed, to submission and lust. Djurberg's partner, the musician and composer Hans Berg, conjures up the atmospheric sound effects and scores the hypnotic music for Djurberg's animations and installations. In 2004 they began working closely together as a duo to create transgressive narratives rich in symbolic meaning and emotional reach, mining allegorical myths and grotesque, nightmarish visions in pieces such as Tiger Licking Girl's Butt (2004), We Are Not Two, We Are One (2008) and A Thief Caught in the Act (2015), which was presented at Art Basel Hong Kong's 'Encounters' section in 2016.
Born in Lysekil, Sweden and Rättvik, Sweden respectively, Nathalie Djurberg & Hans Berg currently live and work in Berlin, Germany. They have exhibited widely together in group shows, including the 53rd Venice Biennale, Italy in 2009, while recent solo exhibitions have been held at the Shanghai 21st Century Minsheng Art Museum, Shanghai, China, Perth Institute of Contemporary Art, Australia, and the Australian Centre for Contemporary Art, Melbourne (2016); ARoS Aarhus Kunstmuseum, Denmark and Sammlung Goetz, Munich, Germany (2015); ICA, Boston, USA (2014); Garage Centre for Contemporary Culture, Moscow, Russia (2013); and Camden Arts Centre, London, UK (2011).
Tracklist:
A. In Dreams (16.06)
B. The Secret Garden (16.57)
C. Neon (17.33)
D. Gas, Solid, Liquid (17.34)