Published on
February 17, 2022
Category
Label News
Into a late night jazz bar, deep in the subconscious.
London-based rapper Goya Gumbani and producer Subculture are releasing their KRYSTIN EP on limited 12″, via The Vinyl Factory this March.
Created following the passing of Gumbani's sister, the 7-track EP channels his grief into musical form. Gumbani's Brooklyn-tinted delivery reflects on love, loss, and learning. Hard-won positivity is the message.
"Making this project was a therapeutic experience," shares Gumbani. "After the passing of my sister, I felt like there were no creative bounds or limitations that I put on myself. It was a whirlwind of grief, with the loss of many things in my life. It was also an awakening, with a lot of new things happening. I went through a transition as an artist – of making tracks to making songs – and I felt like I could be a lot more experimental."
Across KRYSTIN, Gumbani's laconic yet punctuated flow is contrasted by soulful backing, courtesy of Tertia May and Pearl de Luna. Both have a vocal style that is a London trademark, leaning heavily into the accent, while paying homage to iconic soul voices of the past. Heavily-filtered vocal samples from Subculture reinforce the feeling that the project is a true collaboration, one that feels like a band.
Speaking about the EP Subculture shares: "I loved the world Goya had already created, his voice and his approach to music. To me, his wordplay and rhythm is a smoky jazz club. I wanted to make that 3D. Like putting gloss over something, or colour grading a movie, I wanted the music to sparkle."
Across its hip-hop framework, Subculture weaves Coltrane-esque sax and melodic piano lines through the subtle percussion, to create a complex, unstructured feeling throughout. Subculture isn't afraid of darker, quieter passages and moments.
It's hip-hop with a free-form spirit – taking you out of the club and into a late night jazz bar, deep in the subconscious.
Order KRYSTIN here in advance of its 25 March release; check out the cover and tracklist below.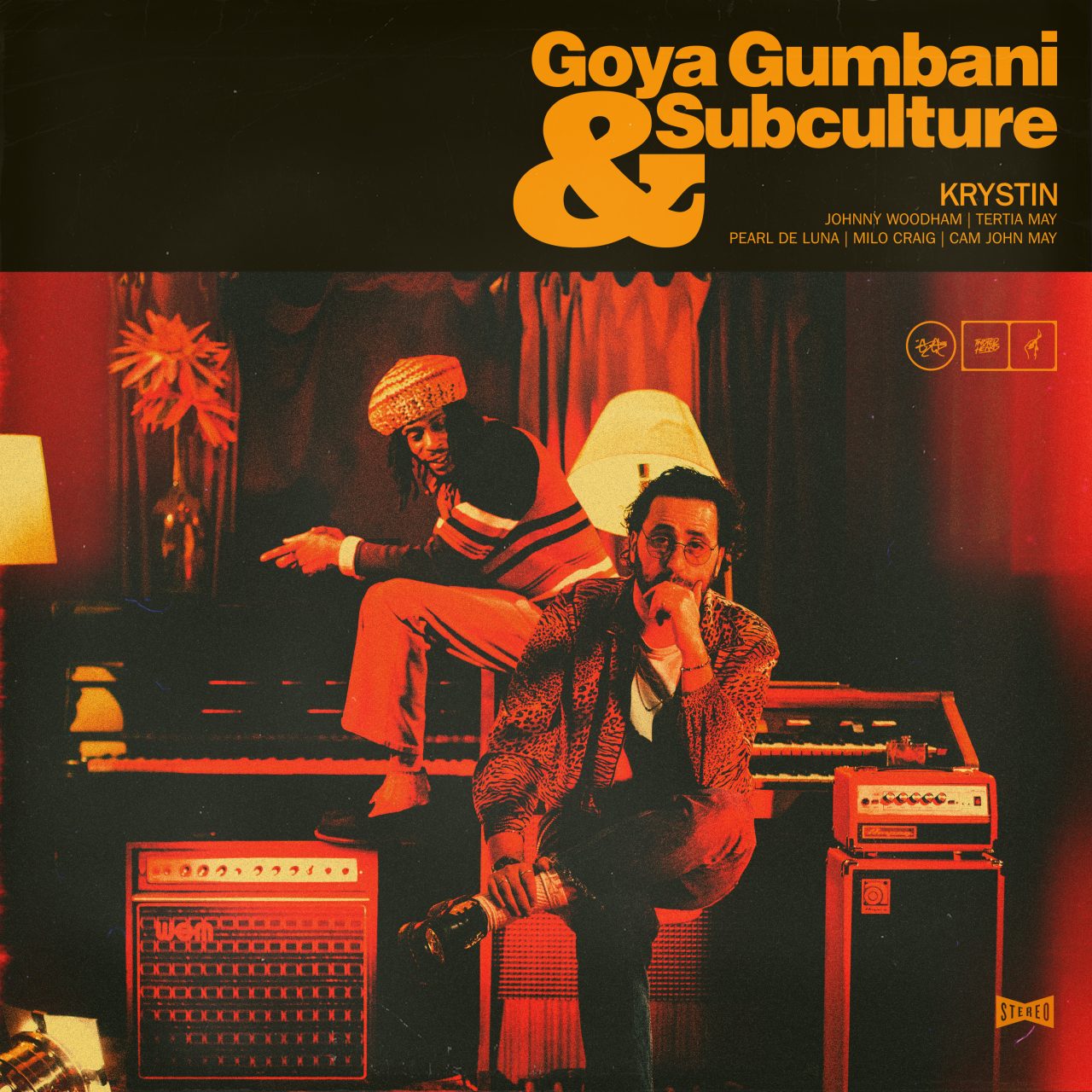 Tracklist:
Side A
1. Intro Hymn
2. Angels & Fire featuring Tertia May
3. Letter To Pooh
4. Valley of Def featuring Pearl De Luna
Side B
1. Only Time Will Tell
2. The Little Reasons featuring Pearl De Luna
3. Fish Out of Water
Photo by: Harvey Williams-Fairley