Goya Gumbani & Subculture
KRYSTIN
The Vinyl Factory
In stock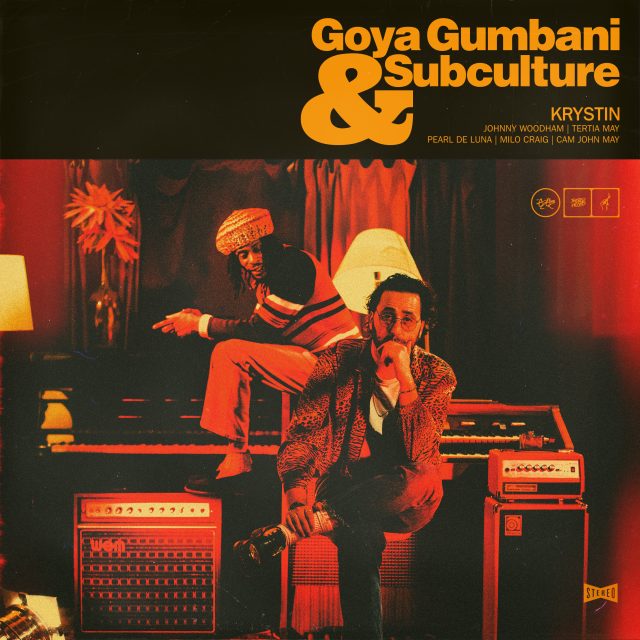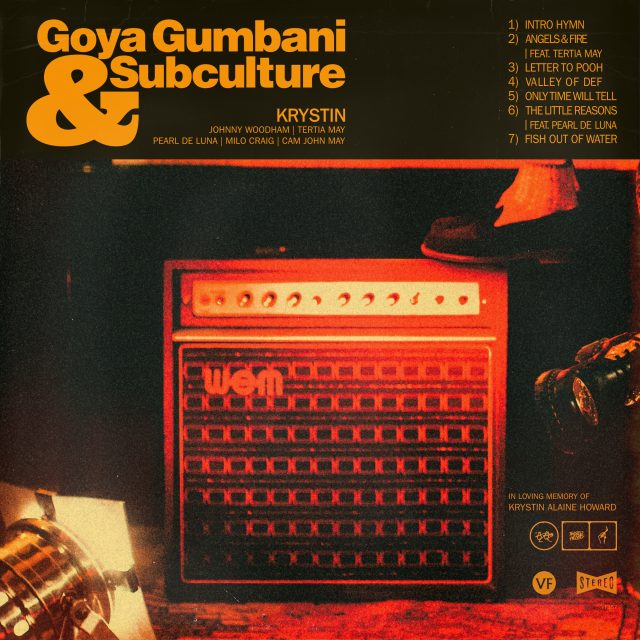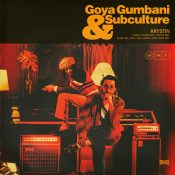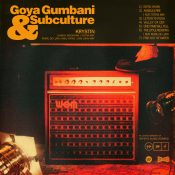 Goya Gumbani and Subculture collaborate on a jazz-infused, psychedelic, hip-hop odyssey – KRYSTIN.
* 7 track EP by Goya Gumbani and Subculture, featuring Tertia May and Pearl De Luna
* Photography by Harvey Williams-Fairley
* Artwork and Design by Mr Phomer
* Limited edition of 500 units
* Release Date: 25/03/2022
Goya Gumbani and Subculture's KRYSTIN is the creative coming together of two worlds, with both artists firmly established in London's music scenes.
Gumbani began working on the EP following the death of his sister, channeling emotions into musical form. "Making this project was a therapeutic experience," shares Gumbani. "After the passing of my sister, I felt like there were no creative bounds or limitations that I put on myself. It was a whirlwind of grief, with the loss of many things in my life. It was also an awakening, with a lot of new things happening. Trying to understand my emotions, I didn't know if I was coming or going, but the music was an outlet. I went through a transition as an artist – of making tracks to making songs – and I felt like I could be a lot more experimental."
Gumbani's Brooklyn-tinted delivery reflects on love, loss, and learning. Hard-won positivity is the message. Across the EP, his laconic yet punctuated flow is contrasted by soulful backing, courtesy of Tertia May and Pearl de Luna. Both have a vocal style that is a London trademark, leaning heavily into the accent, while paying homage to iconic soul voices of the past. Heavily-filtered vocal samples from Subculture reinforce the feeling that the project is a true collaboration, one that feels like a band.
Speaking about the project, Subculture shares: "I loved the world Goya had already created, his voice and his approach to music. To me, his wordplay and rhythm is a smoky jazz club. I wanted to make that 3D. Like putting gloss over something, or colour grading a movie, I wanted the music to sparkle."
Across its hip-hop framework, Subculture weaves Coltrane-esque sax and melodic piano lines through the subtle percussion, to create a complex, unstructured feeling throughout. Subculture isn't afraid of darker, quieter passages and moments. The overall effect is introspective and meditative.
It's hip-hop with a free-form spirit – taking you out of the club and into a late night jazz bar, deep in the subconscious.
Tracklist:
Side A
1. Intro Hymn
2. Angels & Fire featuring Tertia May
3. Letter To Pooh
4. Valley of Def featuring Pearl De Luna
Side B
1. Only Time Will Tell
2. The Little Reasons featuring Pearl De Luna
3. Fish Out of Water