Okumu, Herbert & Skinner
Undone: Live at the Crypt
The Vinyl Factory
In stock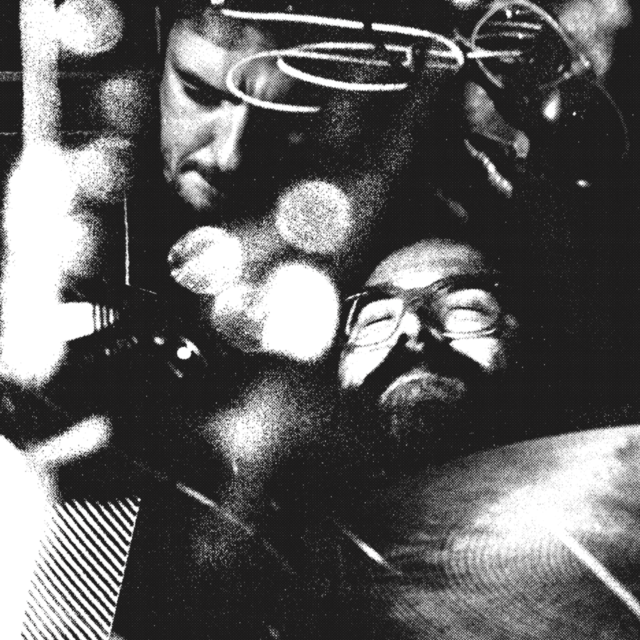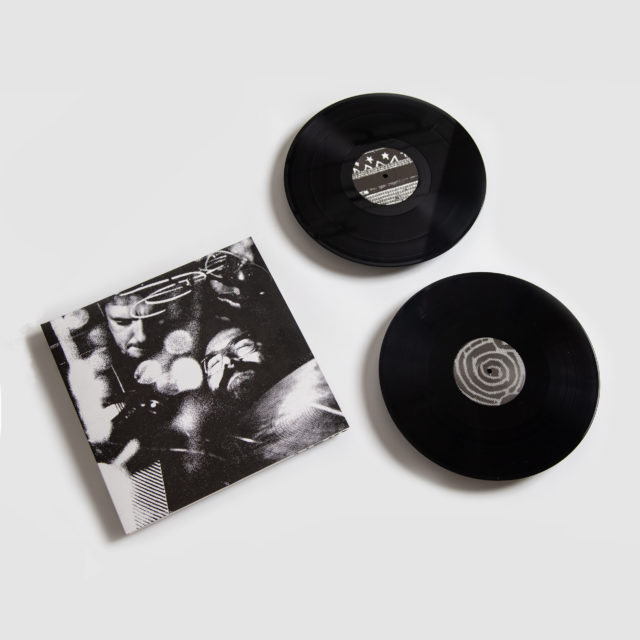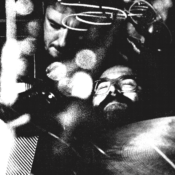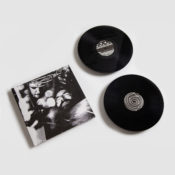 * Dave Okumu, Tom Herbert (The Invisible) & Tom Skinner (Sons of Kemet/Hello Skinny) join forces on a live album for Undone: Live at the Crypt
* Includes live versions of tracks by John Abercrombie, Björk, Miles Davis and more, alongside Okumu, Herbert, Skinner originals.
* Recorded live at The Crypt, Camberwell, London on Friday June 15th 2018
* 12″ double gatefold with 2 black 180g heavyweight vinyl
* Recorded by Winston Skerritt
* Edited and Mixed by Tom Skinner
* Mastered by Guy Davie at Electric Mastering
* Artwork and design by Paul Camo
* Photography by George Nelson
* Limited edition of 1000
* Release date: 08/11/2019
Dave Okumu – Guitar
Tom Herbert – Bass
Tom Skinner – Drums
On the night of 15th June 2018, three friends, Dave Okumu, Tom Herbert and Tom Skinner came together to perform a selection of deconstructed compositions in an improvisatory format at The Crypt in Camberwell, south-east London. Their shared history as musicians stretches back to their formative teenage years when they would congregate to learn how to play the music which had impacted so heavily on their lives, resulting in a distillation of funk, soul, pop, metal, classical, punk, hip hop, dance, folk, electronic and world music, filtered through the prism of the endlessly resourceful, inventive and expressive language of jazz.
Their individual and collective journeys have woven them into the fabric of contemporary music through their work with artists as diverse as Adele, Grace Jones, Anna Calvi, Amy Winehouse, Sons Of Kemet, Kano, Lianne La Havas, Zero 7, Ed O'Brien, Jack De Johnette, Jessie Ware, Yoko Ono and Polar Bear. Their personal visions have come to fruition via their own projects, namely Okumu and Herbert's Mercury-nominated The Invisible and Skinner's solo outing as Hello Skinny.
Somehow, that informal night in Camberwell would represent the closing of a circle and the beginning of a new chapter for these three musicians.
Tracklist:
A1 – Timeless Pt.1
A2 – Timeless Pt.2
A3 – Undo
B1 – Landcruisin'
B2 – Sunrise
B3 – Miles Beyond
C1 – No More
C2 – Billy Preston/Spiral
D1 – So What
D2 – Lucian
D3 – Lying
D4 – One For Charles