Published on
November 6, 2019
Category
Features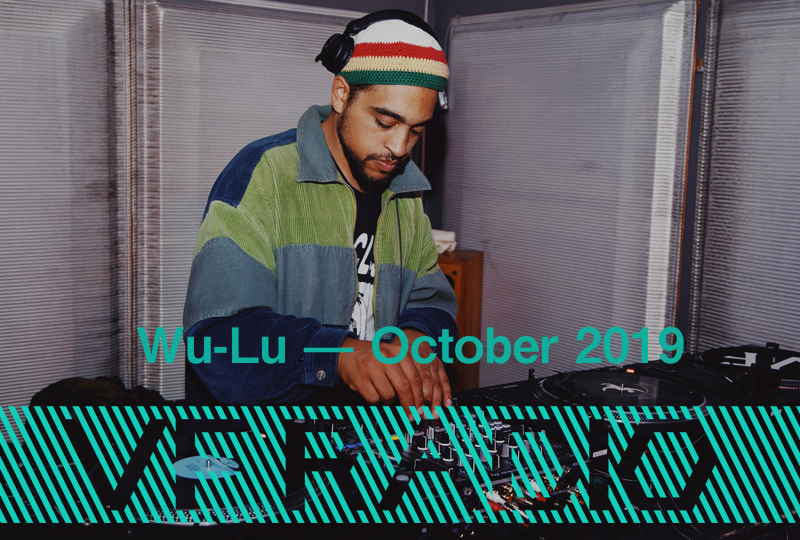 From Aphex Twin to Black Sabbath, via Ahmad Jamal.
The Vinyl Factory Radio is a new audio platform on VF, dedicated to sharing and discovering records from around the world through mixes, interviews and podcasts.
Initially launched within Chicago artist Theaster Gates' Black Image Corporation exhibition at 180 The Strand, this programming explores cross-cultural, artistic collaborations between the Chicago and the music scene in London.
Wu-Lu is a producer, multi-instrumentalist and DJ based in South London.
Affiliated to both the Touching Bass and DEM1NS collectives, who themselves dropped a fierce multi-turntable session on VF Radio, Wu-Lu has quietly racked up collaborations with MNDSGN, Poppy Ajudah and Oscar Jerome in recent years.
As an artist in his own right, Wu-Lu released his latest EP, S.U.F.O.S. or Save Us from Ourselves in early 2019 with The Vinyl Factory, and was one of 18 collaborators on the wide-reaching Untitled compilation, inspired by the work of Jean-Michel Basquiat.
With an open-minded, DIY approach to genre, Wu-Lu's VF Radio show takes in spoken word, reverb-heavy punk, jazz and funk for an eclectic 2-hour mix.
This is Wu-Lu.
Tracklist:
1. SP:MC – Taiko Dub [Tempa]
2. Omni Trio – Renegade Snares (Original in Demand mix) [Moving Shadow]
3. Dadawah – Run Come Rally [Wild Flower]
4. Piero Umiliani – Nostalgia [Liuto Records]
5. Beats and Breaks Volume 2 – B Boy Break [Unknwon]
6. Black Midi – Near DT,MI [Rough Trade]
7. Duval Timothy – Cold is coming [I Should Care Records]
8. Nirvana – Polly [DGC]
9. Lifetones – Good Side [Tone of Life Records]
10. Ruff Sqwad – Misty Cold [White Label]
11. Roots Manuva – Baptism [Big Dada]
12. Aphex Twin – Alberto Balsam [Warp]
13. Dubtronix – All of the Lighter Massive [Urban Dubz]
14. Upsetter – Chim Cherie Rock [Upsetter]
15. Dillinger – Cocaine [Island]
16. The Ahmad Jamal Trio – The Awakening [Impulse]
17. The Ventures – Pesado [United Artists Records]
18. Black Sabbath – Planet Caravan [Vertigo Records]
19. Aldous Robinson (Wulu chopped and screwed) – It Is Dreamed [Enfer Records]
20. RJD2 – Work [Definitive Jux]
21. Leroy Ace Miller – Teacher [Marina Sounds Records]