Published on
February 7, 2014
Category
Features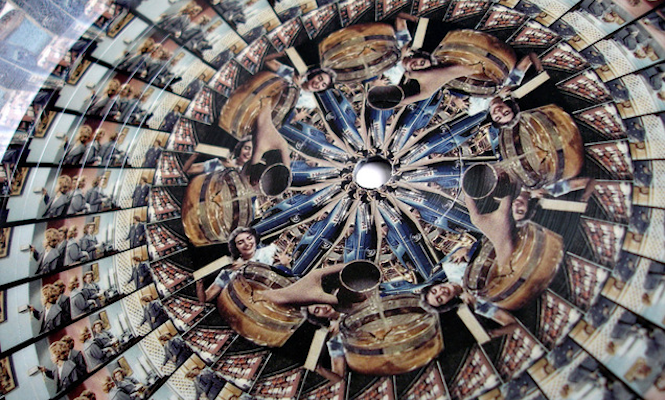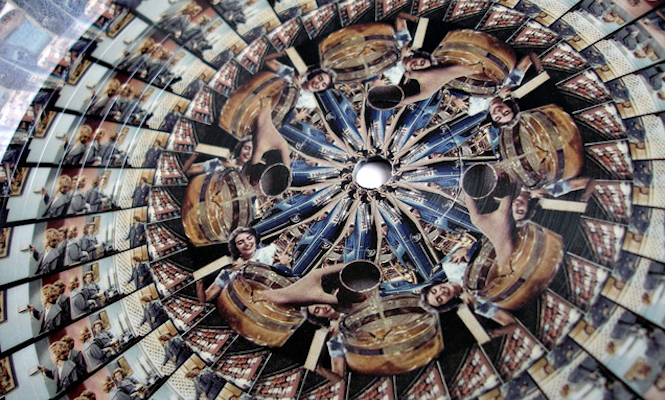 The brief introduction to the best zoetrope, phenakistoscope and animated picture discs.
The technology may have been popularised in 19th century, but judging by the online reaction to Sculpture's new zoetrope vinyl which surfaced earlier this week, you'd be mistaken for thinking moving images are going to be the next big thing. One website even went so far as to proclaim that the 7″ picture disc concealed "secret music videos", probably in the same way a jack in the box obviously contains a real boy called Jack. (Incidentally, even Wired were compelled to frame a recent article on zoetropes and phenakistoscopes in terms the youf might understand, with the Buzzfeed friendly title "These Incredible Animated GIFs Are More Than 150 Years Old")
Whimsical click-bait aside, the fuss made over this charmingly humdrum technology and the psychedelic effect it creates – only revealed under a strobe light or when witnesses through a bespoke viwer – suggests that when it comes down to it, most of us would probably be pretty content to spend the rest of our lives staring avidly at just about anything shiny and spinning that's placed in front of us.
In that spirit we've spent the last few days doing just that, and picked out our 10 favourite vinyl zoetropes, in all their resplendent, kaleidoscopic and downright mesmerising glory.
---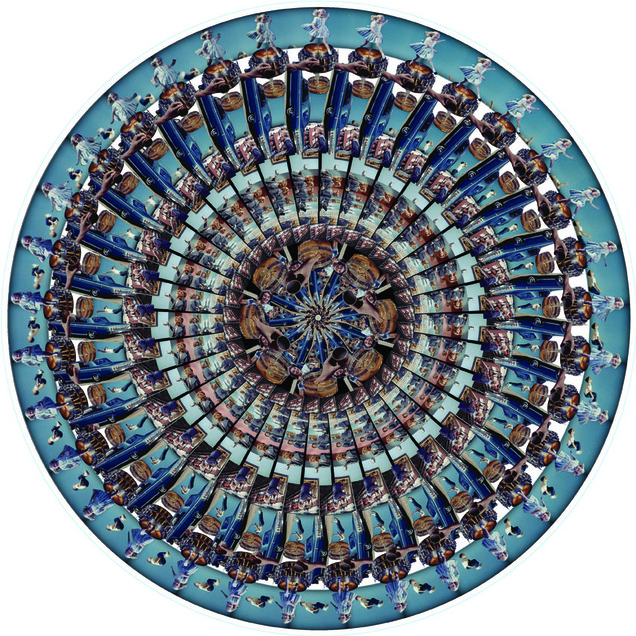 Bonobo
Cirrus (Limited edition zoetrope 12″)
(Ninja Tune, 2013)
The first single off Bonobo's 2013 LP The North Borders, Cirrus was released as a special edition zoetrope, complete with fold out viewer and stunning video to boot.
---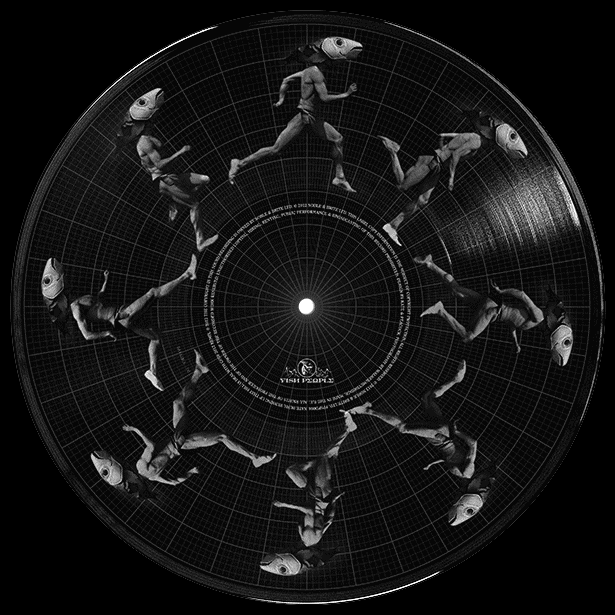 Kate Bush
Running Up That Hill (A Deal With God) (2012 Remix)
(Fish People, 2013)
Inspired by the stop motion photography of Victorian imagist Eadweard Muybridge, Kate Bush's respectful rework of the Hounds Of Love classic was released in an extended run of 4,000 copies for Record Store Day last year.
---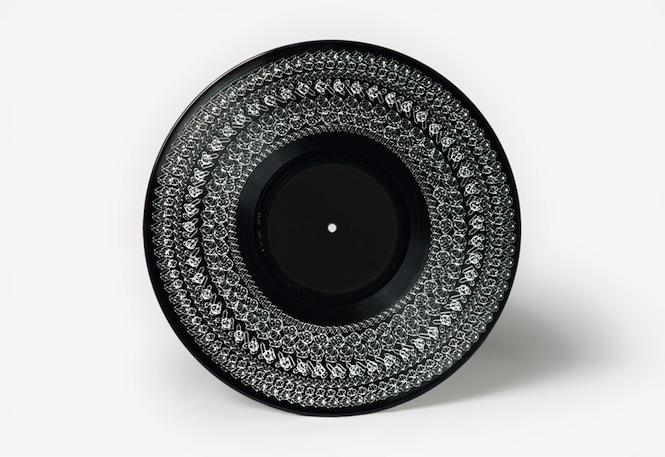 Allan Gravgaard Madsen
Waves / Crystal Tapestry
(2010)
A stunning visualisation of contemporary classical composer Allan Gravgaard Madsen's geometric minimalism by desiger Michael Hansen, reflecting both sides of the record – crystals and waves. View it below under a 50 Hz strobe light and spend a moment with photos from the whole project here.
---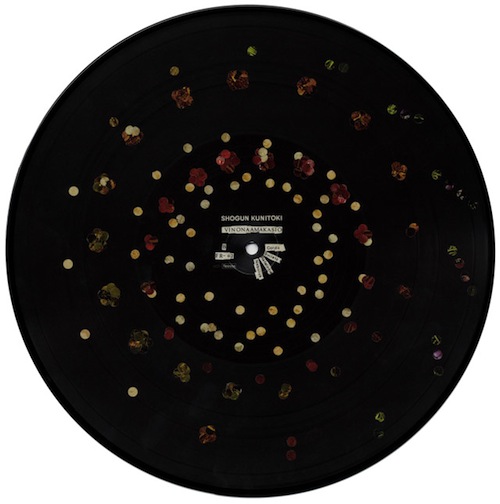 Shogun Kunitoki
Vinonaamakasio
(Fonal Records, 2009)
Finish space rock outfit Shogun Kunitoki went all out for this one, releasing their second LP as a picture disc which doubles as a zoetrope, only visible under a strobe light, or the nifty little 'Mystical Shogun Kunitoki Strobe Light', handily included in the release.
---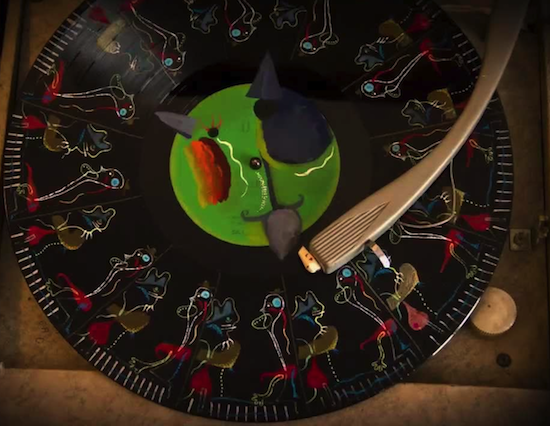 Kottarashky & The Rain Dogs
Demoni
(Asphalt Tango, 2012)
As any self-respecting phenakistoscope pedant will tell you, this one isn't quite a zoetrope, but for the sake of simplicity (and sanity) let's not quibble. This one sees Bulgarian band Kottarashky & The Rain Dogs go for the vernacular approach on 2012 album Demoni.
---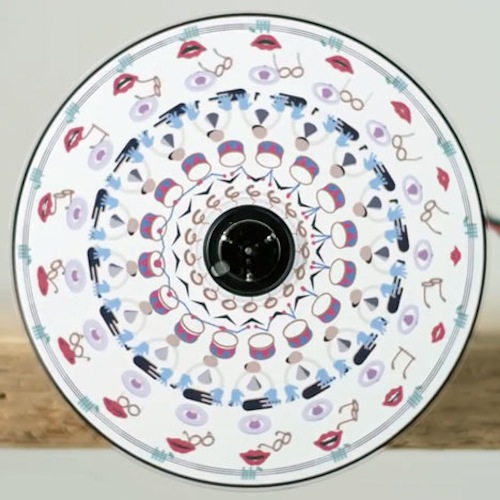 SOUR
Life Is Music
(Space Shower Music, 2013)
Bit of a controversial one here seeing as not only is it that pesky phenakistoscope at work again, but we're actually dealing with CDs rather than vinyl. That said, if all CDs looked like this maybe things would have turned out differently. This is Japanese band SOUR and their single 'Life Is Music', which uses 189 printed compact discs, synced to the track's 105bpm in this fantastic video. You can even watch them all individually here.
---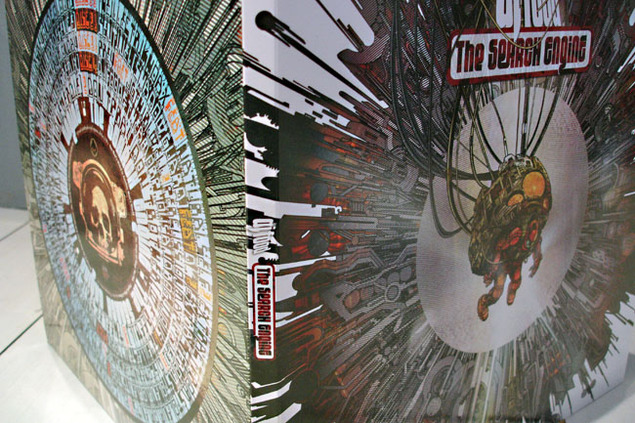 DJ Food
The Search Engine
(Ninja Tune, 2013)
Another RSD 2013 special here, this time featuring the king of the zoetrope DJ Food, who had the four disc vinyl EPs behind his album The Search Engine repressed with stunning artwork and six high quality original DJ Food zoetrope prints hidden inside random copies. If Willy Wonka made picture discs…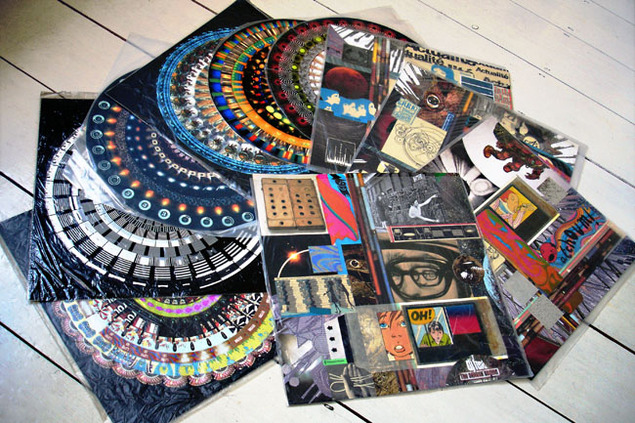 ---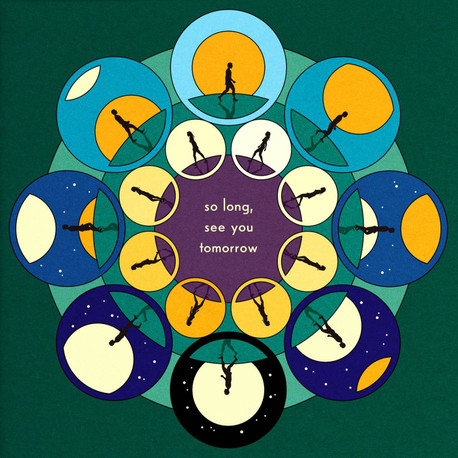 Bombay Bicycle Club
So Long, See You Tomorrow
(Island, 2014)
New for 2014, La Boca have put together this lovely little box set for Bombay Bicycle Club's new LP So Long, See You Tomorrow. Twee as you like, the release comes with exclusive 7″, story & song book and a working phenakistoscope.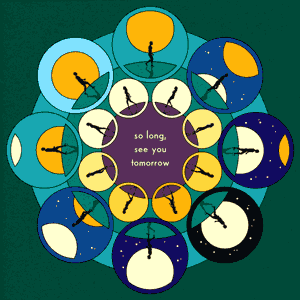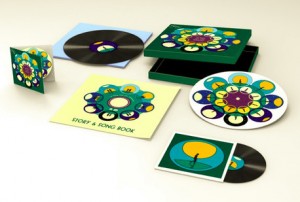 ---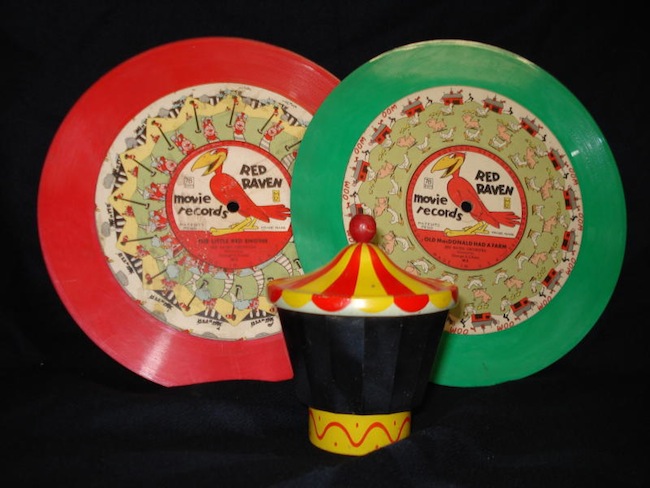 Red Raven
The Little Red Engine
(1957)
If any vinyl could be said to hide "secret music videos" then surely it's the Red Raven Movie Records series; a novelty shellac series that wowed the baby boom generation with a mirrored spinning top sat akimbo over the record's central spindle, creating little 16-frame animated movies.
---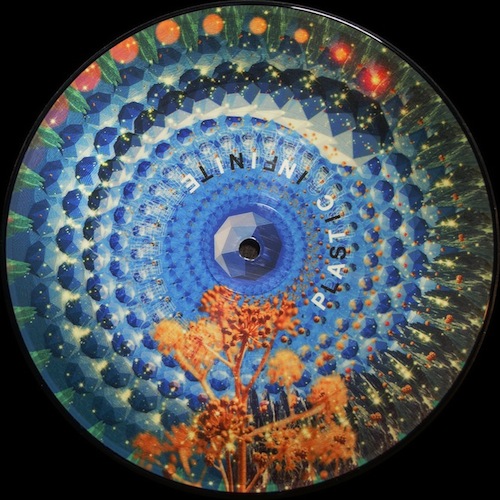 Why not finish the list with the very reason we started it? Plastic Infinite by audio-visual duo Sculpture pushes the format to the limits and is the culmination of a series of zoetropic experimentations (seek out the Reel to reel-o-trope), which are all well worth checking out on their website. Fire up the lava lamp and enjoy…
---
Special mention to DJ Food, whose site proved an invaluable resource in putting this together.